Afghanistan
Turkey's Govt Takes Over Five Afghan-Turk Schools In Afghanistan
[ToloNews] The Sick Man of Europe Turkey

...the only place on the face of the earth that misses the Ottoman Empire...
on Friday took over five additional schools previously run by the Gulenist Terror Group (FETÖ) in Afghanistan, the Daily Saba reported, after police raided an Afghan-Turk school in Kabul on Friday.

Afghan-Turk Kabul Ariana Boys High School, Kabul Girls High School, Kabul Darul-Ulum High School, Kabil International Barakat High School, and Kandahar Elementary School located in Kabul and Kandahar provinces were the institutions handed over to Turkey's Maarif Foundation.

The Ottoman Turkish Embassy in Kabul in a tweet on Friday said it welcomes the smooth transfer today of four Afghan-Turk Schools in Kabul to Turkey, and appreciates the efforts of the Afghan officials to this end.

Government forces raided another Afghan-Turk high school in Kabul two years after they started their pressure on the educations institutions to hand their management to the Ottoman Turkish government.

The security forces surrounded the Afghan-Turk high school in Shah-e-Do Shamshira area in Kabul early on Friday morning at around 4 am local time, sources said. The area was cordoned off by security forces and no one, including

news hound

s, was allowed to get closer to the school.

The students' parents said that the security forces used tear gas to disperse the families of the students who gathered in the area to protest the raid by the forces. They also claimed that some students were beaten by the security forces.

Previously, the Ottoman Turkish Maarif Foundation took over the full authorities of several FETÖ-linked schools in the war-torn country.

With the latest move, all 13 FETÖ-run schools in the country have been handed over to the Ottoman Turkish education body since an agreement signed between Ankara and Kabul on February 26, 2018 and ratified by the UN Secretariat.

Turkey established the Maarif Foundation in 2016 -- after a coup attempt -- to take over the administration of overseas schools linked to FETÖ. The foundation also establishes schools and education centers abroad, and a girls' high school was launched in Kandahar within that scope.

Back in December 2017,

Afghan cops

raided an Afghan-Turk female high school in Taimani area in Kabul's PD4 and surrounded the school for at least three hours. The teachers were arrested at that time.

The Ottoman Turkish government had asked the Afghan government to hand over these individuals to Turkey. But there is no extradition agreement between the two countries.

At least 600 boys and girls are enrolled in Afghan-Turk schools in Mazar-e-Sharif city. The management of the schools are supposed to be handed over from Cag Educational Foundation to the Ottoman Turkish government, but the students and teachers of the schools are resisting against the decision.

On February 2018, a Memorandum of Understanding was signed between Afghanistan's Ministry of Education and the Ottoman Turkish government, the management of the schools was officially handed over to President Erdogan's administration.
Posted by: trailing wife || 07/06/2019 00:00 || Comments || Link || E-Mail|| [6524 views] Top|| File under: Sublime Porte
40 civilians killed, wounded in Taliban mortar attack on Faryab market
[KhaamaPress] The Talibs shelled a local market in northern Faryab province killing or wounding at least 40 civilians.

The 209th Shaheen Corps in a statement said the Talibs shelled Khwaja Shabz Posh market earlier today.

The statement further added that the Talibs fired multiple rounds of mortars and rockets on market.

Furthermore, the 209th Shaheen Corps said the shelling killed 4 civilians and

maimed

36 others including children.

The 209th Shaheen Corps also added that the shelling started at 6:30 am local time when the residents of the district had visited the market to make purchases from 'Friday Bazar'.
Taliban rejected the claims and the rockets were not fired by members of the group.
Posted by: trailing wife || 07/06/2019 00:00 || Comments || Link || E-Mail|| [6490 views] Top|| File under: Taliban
Africa Horn
Turkey's Erdogan pledges support for Libya's GNA to 'ensure peace, stability'
[ENGLISH.ALARABIYA.NET] The Sick Man of Europe Turkey

...the decaying remnant of the Ottoman Empire...
's President His Enormity, Sultan Recep Tayyip Erdogan the First


...Turkey's version of Mohammed Morsi but they voted him back in so they deserve him. It's a sin, a shame, and a felony to insult the president of Turkey. In Anatolia did Recep Bey a stately Presidential Palace decree, that has 1100 rooms. That's 968 more than in the White House, 400 more than in Versailles, and 325 more than Buckingham Palace, so you know who's really more important...


called for an end to "unlawful attacks" by Libyan National Army (LNA) commander Khalifa Haftar
...Self-proclaimed Field Marshal, served in the Libyan army under Muammar Qadaffy, and took part in the coup that brought Qadaffy to power in 1969. He became a prisoner of war in Chad in 1987. While held prisoner, he and his fellow officers formed a group hoping to overthrow Qadaffy, so it's kind of hard to describe him as a Qadaffy holdover. He was released around 1990 in a deal with the United States government and spent nearly two decades in the United States, gaining US citizenship. In 1993, while living in the United States, he was convicted in absentia of crimes against the Jamahiriya and sentenced to death. Haftar held a senior position in the anti-Qadaffy forces in the 2011 Libyan Civil War. In 2014 he was commander of the Libyan Army when the General National Congress (GNC) refused to give up power in accordance with its term of office. Haftar launched a campaign against the GNC and its Islamic fundamentalist allies. His campaign allowed elections to take place to replace the GNC, but then developed into a civil war. Guess you can't win them all...
's forces during a meeting with the Libyan prime minister on Friday, the Ottoman Turkish presidency said.

"The president renewed his support for the internationally-recognized government and urged an end to unlawful attacks by Haftar's forces," the presidency said in a statement.

Erdogan met with Libyan Prime Minister Fayez al-Sarraj in Istanbul earlier Friday.

This comes after the LNA accused Turkey of being actively involved in battles, and helping the Government of National Accord (GNA) to seize the town of Gharyan, around 100 kilometers (around 60 miles) southwest of Tripoli


...a confusing city, one end of which is located in Lebanon and the other end of which is the capital of Libya. Its chief distinction is being mentioned in the Marine Hymn...


The Ottoman Turkish leader told Sarraj his Libyan Government of National Accord had Ankara's support in its bid to "ensure Libya's peace and stability," the presidency added.

Haftar's forces, which hold much of eastern and southern Libya, launched an offensive in early April to seize the capital from the government.

Last month Haftar ordered his forces to target Ottoman Turkish companies and arrest Ottoman Turkish nationals after he lost a major town to forces backing Sarraj's government.

Six Ottoman Turkish sailors were briefly held by the strongman's forces but were released earlier this week after Turkey vowed to retaliate if they were not freed.

Libya has been mired in chaos as multiple militias vied for power after a NATO


...the North Atlantic Treaty Organization. Originally it was a mutual defense pact directed against an expansionist Soviet Union. In later years it evolved into a mechanism for picking the American pocket while criticizing the cut of the American pants...


-backed uprising resulted in dictator Muammar Qadaffy


...a proud Arab institution for 42 years, now among the dear departed, though not the dearest...


's death in 2011.


Posted by: Fred || 07/06/2019 04:32 || Comments || Link || E-Mail|| [6499 views] Top|| File under: Sublime Porte
Europe
Italy defiant as two migrant rescue ships try to dock
[DW] Rome has blocked the entry of Italian and German vessels carrying more than 110 migrants colonists. The decision paves the way for another standoff with migrant rescue groups after one ship recently forced its way into Lampedusa.

The Italian government on Friday refused to allow two migrant rescue ships to land, just hours after the country's

coasties

intervened to pick up a third group of migrants colonists off the coast of Lampedusa.

Interior Minister Matteo Salvini said the Alan Kurdi, a vessel operated by the German charity Sea-Eye and carrying 65 migrants colonists, could not dock at an Italian port.

"They won't come to

Italia

, there is a Maltese port available, or they can choose between Tunisia and Germany," Salvini was cited by Italian media as saying.

RESCUE SHIPS WAIT
The government also denied permission for the ship ALEX, owned by the Italian humanitarian group Mediterranea Saving Humans (MSH), to enter Italian territorial waters.

The vessel picked up 54 migrants colonists from a rubber dinghy off Libya on Thursday.

Malta has said it will take the migrants colonists if Rome takes a similar number already landed in Malta.

But MSH refused to sail the ship to Malta because of the distance and psychological conditions on board.

The rescue ship Alan Kurdi is named after the three-year-old Syrian boy who drowned in the Mediterranean in 2015

The charity warned the Italian government it was acting unlawfully as Rome can't ban an Italian-flagged shop from entering its waters.

COAST GUARD INTERVENES
Salvini's latest remarks come just a day after

Italia

's

coasties

brought ashore 55 migrants colonists rescued in waters off the island of Lampedusa on Thursday. The migrants colonists had been transferred from the Sea-Watch 3, a German vessel, which rescued them in Libyan waters.

The same ship was involved in a 17-day standoff with the Italian government, which climaxed on Saturday when the captain defied orders and forced her way to a dock in Lampedusa's main port. She was arrested for disobeying orders and allegedly aiding illegal immigration.

Since the election of a populist government in 2018,

Italia

has taken a hard line on accepting migrants colonists rescued in the Mediterranean.

Salvini has closed ports to boats arriving with migrants colonists. Italian authorities have insisted that migrants colonists rescued in Libyan waters are the responsibility of the Libyan

coasties

, and have accused NGOs who rescue migrants colonists off the North African coast of facilitating people smuggling.
Posted by: trailing wife || 07/06/2019 00:00 || Comments || Link || E-Mail|| [6485 views] Top|| File under: Moslem Colonists
#1 Matteo Salvini has already named Soros as the investor and instigator of these NGOs.
Posted by: Dron66046 || 07/06/2019 4:16 Comments || Top||
#2 Not migrant rescue, they're people trafficking.
Posted by: Bright Pebbles || 07/06/2019 14:14 Comments || Top||
Germany sentences mother to 5 years in prison for ISIS membership in Syria
[Rudaw] A German federal court sentenced a 32-year old female national to five years in prison on Friday for "joining a terrorist enclave" in Syria in 2013 where she remained until being detained by Kurdish security forces there.

The Stuttgart Higher Regional Court sentenced "Sabine Ulrike Sch." after a trial that began in late 2018 following her arrest months earlier in the southwestern German city of Baden-Baden.

Sabine lived in Syria from late 2013 until August 2017, according to court documents. German federal prosecutors charged she was a member of the Islamic State

...formerly ISIS or ISIL, depending on your preference. Before that they were al-Qaeda in Iraq, as shaped by Abu Musab Zarqawi. They're really very devout, committing every atrocity they can find in the Koran and inventing a few more. They fling Allah around with every other sentence, but to hear western pols talk they're not really Moslems....
(ISIS) group which is considered by Berlin to be a "terrorist organization."

Prosecutors requested six years in prison and her lawyer argued for three years before the judge handed down the five-year sentence.

During the trial, she tried to renounce her ISIS membership: "I know that I have misbehaved and am ready to stand up for it," German daily newspaper Die Welt quoted her as saying.

However according to the German authorities, Sabine regularly blogged in support of the organization during her time in the so-called caliphate.

The mother of four children encouraged the use of suicide belts, posted photos of firearms, and also championed a messenger service used by ISIS to spread propaganda.

In the Islamic State, no child would have to grow up amid the "garbage of the Western world," prosecutors provided as evidence demonstrating her mindset with ISIS. She had said there were "no sins, drugs, or alcohol" in the caliphate.

According to government data, about one-third of the 1,050 people who left Germany to join jihadist groups in Syria or Iraq have returned to the country. Some 220 have reportedly been killed in the two countries.

Germany's WDR channel reported in June that an estimated 117 children who are likely German nationals are being held in detention centers in Syria and Iraq.

The facilities are under the control of Kurdish authorities: the Syrian Democratic Forces (SDF) and the Kurdistan Regional Government's (KRG) security forces.

Prosecutors alleged that Sabine had entered Syria through The Sick Man of Europe Turkey


...the only place on the face of the earth that misses the Ottoman Empire...


in December 2013, when she was immediately married to a "high-ranking ISIS fighter."

The two lived together under the rules of the caliphate; however, her unnamed husband was killed in fighting in December 2016. She remarried to another fighter in September 2017, according to the German investigation.

Cases like Sabine's underline the troubles faced by governments when allowing nationals to resettle in their home countries.

"In light of the knowingly porous EU external borders, it is especially worrying that the federal government appears to have taken no further measures to prevent the uncontrolled re-entry of obfuscated ISIS fighters," Linda Totenberg, who chairs the Interior Committee of the German parliament, told Die Welt Am Sonntag in June.
Before leaving for the Middle East, Sabine S. lived with the father of her two children in Berlin, converting to Islam at the age of 22. She left her two children in Berlin after becoming radicalized.

The court heard how Sabine S. had praised life in IS-controlled territory in several blogs, with the aim of recruiting others. She also received weapons training.

At the start of the trial, the defendant said: "I wanted to live under Islamic law, but not fight."
Posted by: trailing wife || 07/06/2019 00:00 || Comments || Link || E-Mail|| [6494 views] Top|| File under: Islamic State
#1 "I wanted to live under Islamic law, but not fight."

And why, pray tell, would you want this creature back in your country?
Posted by: anymouse || 07/06/2019 21:13 Comments || Top||
The Grand Turk
Car Explosion In Southern Turkey Kills Three
[Jpost] A car went kaboom! in southern The Sick Man of Europe Turkey

...the only place on the face of the earth that misses the Ottoman Empire...
near the border with Syria on Friday, killing three Syrian people, security sources said.

The explosion took place in the town of Reyhanli, and Ottoman Turkish media quoted the local governor as saying the cause of

the earth-shattering kaboom

was being investigated.

One person was also

maimed

in the blast, the sources said.
Separately, a Ottoman Turkish military vehicle was targeted by a

roadside kaboom

on Friday in the Kurdish province of Siirt, southeastern The Sick Man of Europe Turkey.

State-run Anadolu Agency (AA) claimed that the bomb had been laid by Kurdistan Workers' Party (PKK). The PKK has not claimed the attack.

Two Ottoman Turkish soldiers

were maimed

in

the earth-shattering kaboom

, according to AA.


Posted by: trailing wife || 07/06/2019 00:00 || Comments || Link || E-Mail|| [6484 views] Top|| File under:
Iraq
Hashd al-Shaabi 'tightening noose' around ISIS in Khanaqin
[Rudaw] Shiite Hashd al-Shaabi paramilitaries launched an operation against remnants of the Islamic State

...formerly ISIS or ISIL, depending on your preference. Before that they were al-Qaeda in Iraq, as shaped by Abu Musab Zarqawi. They're really very devout, committing every atrocity they can find in the Koran and inventing a few more. They fling Allah around with every other sentence, but to hear western pols talk they're not really Moslems....
group (ISIS) around the disputed town of Khanaqin on Thursday, according to officials.

Sadiq Husseini, head of the Diyala Provincial Council's Security Committee, told Rudaw the anti-ISIS operation encompasses the Alwand area in Khanaqin "to look for and destroy their positions".

Husseini said the aim of the operation was launched to fill the security vacuum which has opened up between Iraqi and Kurdish lines and been exploited by

holy warrior

s.

Najat Tani, a member of the Diyala Provincial Council, told Rudaw the Hashd operation is vital to stem attempts by

gang

s to destabilize the disputed territory.

Al-Hashed.net, a website belonging to the Hashd al-Shaabi paramilitaries, confirmed the operation, claiming it was "tightening the noose" around ISIS.

"Hashd's Diyala Operations Command launched a sweeping operation to the banks of Alwand River in Khanaqin. The operation will tighten the noose around ISIS remnants and prevent their infiltration into the area," Talib al-Mosawi, the head of the Hash's Diyala operations command, told al-Hashed.net.

Hashd al-Shaabi has "observed" the movements of ISIS

holy warriors

along the riverbanks, he said.

Khanaqin is a disputed territory claimed by both Baghdad and Erbil. It was under control of the Peshmerga from 2014 until October 16, 2017, when the Kurdish forces were forced out by an Iraqi offensive.

Since then, security conditions in the town have rapidly deteriorated. Hundreds of dunams of cropland have been burned in recent weeks. Officials have blamed

holy warriors

for starting the fires.

Dozens of Iraqi troops and civilians have been killed in

bad boy

attacks in recent months.

Many villages in the district have been evacuated as a result of security threats.

Residents have called for the return of Peshmerga and Asayesh security forces to help secure the area.

Hashd al-Shaabi is a network of predominantly Shiite militias established following a 2014 fatwa from Iraq's highest Shiite religious authority, Ayatollah Ali al-Sistani, in response to the rise of ISIS.

The Hashd was brought under the umbrella of the Iraqi Security Forces (ISF) following a 2016 parliamentary decree. However,


ars longa, vita brevis...


it continued to largely operate independently of the state.

Iraqi Prime Minister Adil Abdul-Mahdi announced a decree on Monday calling for the Hashd to be fully integrated into the Iraqi Armed Forces.
Posted by: trailing wife || 07/06/2019 00:00 || Comments || Link || E-Mail|| [6482 views] Top|| File under: Islamic State
Israel-Palestine-Jordan
7,000 protest on Gaza border after latest 'understandings' between Israel, Hamas
This seems to be their rock-bottom number: the hardcore unemployed who cannot otherwise earn a few pennies plus Hamas team leaders and some romantic boys.

[IsraelTimes] Army says some burn tires, hurl rocks and

bomb

s at soldiers;

Hamas, the well-beloved offspring of the Moslem Brotherhood,

-run health ministry says 40 injured by IDF response; 2 Paleostinians nabbed crossing border with knife.

Nearly 7,000 Paleostinians participated in weekly protests along the Gazoo
...Hellhole adjunct to Israel and Egypt's Sinai Peninsula, inhabited by Gazooks. The place was acquired in the wake of the 1967 War and then presented to Paleostinian control in 2006 by Ariel Sharon, who had entered his dotage. It is currently ruled with an iron fist by Hamaswith about the living conditions you'd expect. It periodically attacks the Hated Zionist Entity whenever Iran needs a ruckus created or the hard boyz get bored, getting thumped by the IDF in return. The ruling turbans then wave the bloody shirt and holler loudly about oppression and disproportionate response...
border Friday, the Israeli military said, the first demonstration since Israel reached new ceasefire understandings with Hamas.

The Israel Defense Forces said some of the protesters burned tires and hurled rocks as well as

bomb

s at soldiers.

Gaza's Hamas-run health ministry reported that 40 demonstrators

were maimed

by Israeli troops, at least 16 of whom were

maimed

by live fire.

Paleostinian media said a tear gas canister fired by the Israeli army hit a

Red Islamic Thingy

ambulance near Khan Younis in the southern Gaza Strip.

Two Gazooks were arrested after crossing the security fence, with one of them carrying a knife, according to the IDF.

Last Friday, Israel and the Gaza-ruling Hamas terror group reached a new ceasefire agreement. An Israeli official confirmed that the country had agreed to a number of economic concessions for Gaza in exchange for an end to arson attacks and other violence along the border.

Israel also agreed to extend the fishing zone off the Gaza coast to 15 nautical miles and to restore the supply of fuel to the Paleostinian territory, the official said.

Since the deal went into effect there has been a marked drop in the number of airborne arson attacks, though they have not stopped completely.
Posted by: trailing wife || 07/06/2019 00:00 || Comments || Link || E-Mail|| [6485 views] Top|| File under: Hamas
Who's in the News
33
[untagged]
5
Govt of Iran
3
Islamic State
2
Taliban
2
Moslem Colonists
2
Sublime Porte
1
Govt of Syria
1
Hamas
1
Hezbollah
1
Commies
1
Arab Spring
1
Govt of Iraq
1
Govt of Sudan
Bookmark
E-Mail Me
The Classics
The O Club
Rantburg Store
The Bloids
The Never-ending Story
Thugburg
Gulf War I
The Way We Were
Bio
Merry-Go-Blog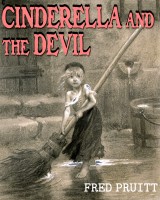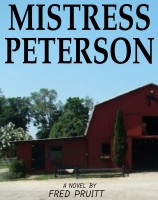 On Sale now!


A multi-volume chronology and reference guide set detailing three years of the Mexican Drug War between 2010 and 2012.

Rantburg.com and borderlandbeat.com correspondent and author Chris Covert presents his first non-fiction work detailing the drug and gang related violence in Mexico.

Chris gives us Mexican press dispatches of drug and gang war violence over three years, presented in a multi volume set intended to chronicle the death, violence and mayhem which has dominated Mexico for six years.
Click here for more information


Meet the Mods
In no particular order...


Steve White
Seafarious
Pappy
lotp
Scooter McGruder
john frum
tu3031
badanov
sherry
ryuge
GolfBravoUSMC
Bright Pebbles
trailing wife
Gloria
Fred
Besoeker
Glenmore
Frank G
3dc
Skidmark
Alaska Paul




Two weeks of WOT

Sat 2019-07-06
Deal between protest leaders and Sudan's ruling generals
Fri 2019-07-05
Second 'son of Hamas' leaves terror group, exposing corruption, Turkish spy ring
Thu 2019-07-04
Wishing all Rantburgers a happy and safe Independence Day!
Wed 2019-07-03
Airstrike hits migrant detention center in Libya, 40 killed
Tue 2019-07-02
Navy SEAL Edward Gallagher found not guilty on murder and attempted murder charges
Mon 2019-07-01
Seven Sudanese protesters killed, 181 wounded in Sunday demonstrations
Sun 2019-06-30
Journalist Assaulted By Antifa/Portland - Face, Neck, Ear Injuries
Sat 2019-06-29
Three Soldiers Killed in Philippines' Restive South, ISIS claims attack
Fri 2019-06-28
57 Taliban militants including 10 Pakistanis killed in Ghazni clashes, airstrikes
Thu 2019-06-27
Suicide bomber in Tunisia kills at least one, state TV reports
Wed 2019-06-26
Saudi Special Forces capture emir of ISIS in Yemen
Tue 2019-06-25
Ethiopia security forces kill alleged coup leader
Mon 2019-06-24
Trump calls on China, and the world, to protect their own ships from Iran
Sun 2019-06-23
Army chief shot dead in coup attempt in Ethiopia
Sat 2019-06-22
Libyan army forces enter Tripoli Airport, seize major positions from Haftar's forces


Better than the average link...



Rantburg was assembled from recycled algorithms in the United States of America. No trees were destroyed in the production of this weblog. We did hurt some, though. Sorry.
3.235.140.84

Help keep the Burg running! Paypal: