Afghanistan
Unknown Gunmen Shoot Two Brothers In Kabul
Three armed men on Friday shot dead two brothers and seriously wounded two other brothers in Panjsad area of Kabul. Reports indicate that one of the brother's killed was the head of the Athletic Union of the Ministry of Interior.


So this wasn't a random mugging...

"Around 10:00 am they cowardly shot my aunt's four sons. Two of them were killed and two others are in a coma," said Mohammad Osman an eyewitness.

Eyewitnesses said that the incident occurred close to a police checkpoint and that the men were dressed in army uniforms.

"Our friends say that the gunmen were dressed in military uniforms and driving a black 4Runner vehicle, "said Eidi Mohammad another eyewitness.

Meanwhile Kabul police said two people have been arrested and that the motive appeared to have been of a personal nature.


Sure. A personal nature. A lethal, personal nature. An Islamic, lethal, personal nature...

"Suspects have been identified, police investigations are underway and soon we will be able to arrest the remaining suspects" said Fridon Obaidi, head of the Crime Investigation Department (CID).

This incident comes amid a worsening security situation in Kabul, which has resident's seriously concerned.

Video report at the link
Posted by: badanov || 07/16/2016 00:00 || Comments || Link || E-Mail|| [6464 views] Top|| File under:
Ghani Asks Afghan Army To Prepare For Battle With ISIS In East
Afghanistan's President Ashraf Ghani has ordered the Afghan security forces to be ready for a 'decisive battle' with Daesh outfits in the eastern regions of the war-torn country.

He asked the Afghan security forces to eliminate Daesh in the east in the coming weeks.

At a meeting with top military commanders of 201 Selab Army Corps on Friday, the Afghan leader declared Daesh militant group an external phenomenon, asking government forces to repress the brutal group within the span of a few weeks.

Ghani also vowed to make sure sufficient weapons were made available to troops in their campaign against Daesh and other insurgents.

In a sign of support to Afghan forces, Ghani wore the Afghan National Army ANA cap while visiting forces in Laghman, a province in eastern Afghanistan.

"What relations does Daesh have with us? Are we sharing forefathers? Tell me what we share together, what dispute do they have with us. I want to announce from this platform that the brave Selab Army Corps will destroy Daesh within a few weeks," said Ghani.

In addition Ghani said that the Afghan security forces will be well equipped within the next three years.

"In the next three years, the Afghan security and defense forces will be provided with more equipment, cooperation and funding," Ghani said while referring to NATO commitments to Afghan troops.

"I want to assure you that even a single soldier will not be reduced from 352,000 soldiers who already serve in the ranks of Afghanistan's defense and security forces," Ghani added.

Meanwhile, General Zaman Waziri, the commander of 201 Selab Army Corps assured the president that the security forces have defined a robust military strategy as part of their counter-terrorism efforts to destroy Daesh and other insurgent groups.

"We will act against all hostile plans by Afghanistan's internal enemies and foreign accomplices and we will resolutely defend our country," Waziri said.

Ghani's comments come after weeks of fierce fighting between the Afghan forces and Daesh militants in several areas in Nangarhar's Achin and Koot districts - leaving hundreds of locals displaced and dozens of civilians dead and wounded.



Video report at the link
Posted by: badanov || 07/16/2016 00:00 || Comments || Link || E-Mail|| [6467 views] Top|| File under:
Africa North
Another bloody day in Sirte
Tripoli and Tunis, 15 July 2016:

The Bunyan Marsous operation to clear IS terrorists out of Sirte has had a bad day with at least 20 men killed and a 110 others injured, some of them very seriously.

Misratan forces launched an attack this morning toward the Ouagadougou Centre which, with the Ibn Sina hospital and the main section of Sirte university are, according to the operation's spokesman Mohammed Al-Ghasri, the last significant positions held by the terrorists.

However IS claimed to gave sent two suicide bombers, a Libyan and and Egyptian in trucks toward the attackers. It seems that the resulting blasts caused the greater part of today's dead and wounded.

The operations room showed off pictures of a third car bomb, a truck loaded down with heavy-calibre shells. The cab of the vehicle was destroyed before the driver could make it to Misratan lines.

But throughout the day, the casualties mounted. A press film cameraman was wounded in the wrist and a commander's helmet was hit by a sniper. The helmet was badly damaged but its wearer was reportedly shaken but uninjured.

Morale among Bunyan Marsous forces appeared to remain high as they consolidated their control of residential District 700 to the south of the Ouagadougou centre. Midweek, the Government of National Accord in Tripoli sent trucks loaded with flack jackets. Frontline pictures show many fighters wearing body armour and also camouflage uniforms.

A reporter who has twice visited the front line noted that there seemed to be much less machismo and more professionalism about the mostly-Misratan forces. The Operations room back in Misrata also today warned against fighters making unrealistic claims. Social media posts from the front have in the past exaggerated the number of terrorists slain.

Meanwhile a second mass grave has begun to be exhumed in Sirte while the Petroleum Facilities Guard say that a similar burial is being unearthed in Nufaliya. The identity of the victims is not yet clear, as is how they were killed.
Posted by: badanov || 07/16/2016 00:00 || Comments || Link || E-Mail|| [6474 views] Top|| File under:
Morocco Dismantles New 6-Member Terrorist Cell
Morocco's security services were able on Thursday to dismantle a terror cell linked to ISIS in Libya. The network includes six members who were active in the cities of Agadir, Amezmez, Chichaoua, Laqliaa and Aint Melloul in the South.

A statement carried by the Interior Ministry said this cell, one of whose members lived in Libya, had secretly planned to join the ISIS branch in the country, through the borders with the Sahelo-Saharan region.

According to the same source, monitoring operations also revealed that a member of the terrorist network was preparing a homemade explosive device to carry out terrorist operations in Morocco and leave a huge number of casualties, the same way ISIS does.

The ministry statement also said that monitoring the situation in Libya showed that the country has become a base for ISIS fighters in accordance with the instructions of the organization's leadership, to establish an expanding control in the Maghreb region through its Libyan branch.

The suspects will be brought before justice after the completion of investigations conducted under the competent public prosecutor's office.

Moroccan authorities had previously arrested suspects from several cities planning to join the ISIS branch in Libya. Since 2002, Morocco has been able to dismantle more than 155 terrorist cells.
Posted by: badanov || 07/16/2016 00:00 || Comments || Link || E-Mail|| [6470 views] Top|| File under:
Arabia
Aden governor survives car bomb attack
The governor of the southern Yemeni city of Aden survived a car bomb attack targeting his convoy on Friday, security officials and eyewitnesses said.

A parked car detonated as Aidaroos Al Zubaidi and vehicles carrying his bodyguards and retinue drove in the Inma area. One soldier was injured, medics said. There was no immediate claim of responsibility.

Zubaidi was appointed governor of Aden after his predecessor was killed in a car bombing on December 6.
Posted by: badanov || 07/16/2016 00:00 || Comments || Link || E-Mail|| [6465 views] Top|| File under:
Yemen clashes kill 44 as UN seeks talks
ADEN: Fighting in Yemen killed at least 44 people in a 24-hour period to Wednesday, military officials said, as the UN's peace envoy arrived in the capital to meet rebels.

Saudi-backed government forces clashed with the Shiite Houthi rebels and fighters loyal to ousted president Ali Abdullah Saleh in battles across western Yemen.

The UN's mediator, Ismail Ould Cheikh Ahmed, landed at Sanaa airport on Wednesday afternoon ahead of meetings with Houthi and Saleh representatives.

The envoy met this week with President Abedrabbo Mansour Hadi in the Saudi capital to prepare for a resumption of talks between the two sides in Kuwait on Friday.

Kuwait City has already hosted more than two months of UN-backed negotiations that have failed to make any real headway.

The talks, aimed at ending a war that the United Nations says has killed more than 6,400 people since March 2015, were suspended at the end of June.

Fighting has persisted across Yemen despite a truce that came into force on April 11.

On Wednesday pro-government forces seized a mountain base from Houthis in Nahm, northeast of Sanaa, said military spokesman Abdullah Al-Shandaqi.

Eight loyalists and 17 rebels were killed in the battle, he told AFP.

A Saudi-led coalition operating in Yemen since March 2015 supported the assault with air strikes, said military sources.

Four soldiers and four rebels also died during battles in Marib province, east of Sanaa, when pro-government forces repelled a rebel attempt to seize a hill overlooking their base, a government source told AFP.

Further north, coalition air strikes against a rebel convoy killed seven rebels in Jawf province, said the army.

In the oil-rich southern province of Shabwa, four soldiers died during battles that saw the army make "slow progress" against rebels, said Col. Motleq Jawhar, an infantry commander in the region.
Posted by: badanov || 07/16/2016 00:00 || Comments || Link || E-Mail|| [6469 views] Top|| File under:
India-Pakistan
Death toll hits 38 as clashes spread in Indian-held Kashmir
SRINAGAR: Two people including a teenager were killed Friday as clashes spread in India-held Kashmir despite a curfew, with the death toll reaching 38 in a week and 3,100 wounded, most of them in police firing.

The teen died, while three protesters were critically wounded, when Indian soldiers opened fire on a group of protesters in the Kupwara area, a police officer speaking on condition of anonymity told AFP.

Another young man died when police fired live bullets at a group of protesters in the southern village of Yaripora.

Fearing large-scale protests after Friday prayers, authorities had warned that nobody except medics and ambulances would be allowed to move on the streets, but Indian forces at scores of places fired tear gas, shotguns and live bullets at hundreds of demonstrators who defied the curfew.

Internet and mobile networks across the territory remained suspended for the seventh day running, but the blocks have not stopped the spread of protests.

Hospitals in the main city of Srinagar have struggled to cope with the rush of wounded, hundreds of them with severe injuries in their eyes.

"We have not seen these many and these kinds of injuries to eyes anywhere," Dr Sudershan Khokhar, who heads the team of ophthalmologists, told reporters in the city's general hospital where more than 100 eye operations have been performed since Saturday.

Indian-controlled Kashmir imposed a curfew on Friday and blocked mobile phone services to stop people from gathering in the streets and stage violent protests over the killing of a young separatist commander by security forces.

Earlier, the Hizbul Mujahideen chief of operations was killed by Indian government security forces in Indian-held Kashmir. Pakistan condemning the 'extra judicial' killing of Wani had termed the situation "deplorable and condemnable".

It is the worst civilian unrest to hit the region since 2010, when mass protests broke out and left 120 dead.
Posted by: badanov || 07/16/2016 00:00 || Comments || Link || E-Mail|| [6468 views] Top|| File under:
COAS confirms death sentence to 12 terrorists
[NATION.PK] Army Chief General Raheel Sharif


..Pak chief of army staff, meaning he pulls the strings on the Nawaz Sharif puppet to make it dance and sing and not do much at all....


yesterday approved death sentence awarded to another 12 hardcore

gunnies

by the military courts.

The convicts were involved in committing heinous offences related to terrorism, including killing of civilians, attacking armed forces of Pakistain and law enforcement agencies, destruction of schools and communication infrastructure.

Convicts Muhammad Asif, Shahadat Hussain and Yasin were active members of Lashkar-e-Jhangvi


... a 'more violent' offshoot of Sipah-e-Sahaba Pakistain. LeJ's purpose in life is to murder anyone who's not of utmost religious purity, starting with Shiites but including Brelvis, Ahmadis, Christians, Jews, Buddhists, Rosicrucians, and just about anyone else you can think of. They are currently a wholly-owned subsidiary of al-Qaeda ...


. The other nine convicts Muhammad Qayyum Bacha, Muhammad Tayyab, Said Akbar, Muhammd Ayaz, Barkat Ali, Azizur Rehman, Hussain Dar, Ishaq, Behram Sher belonged to Tehrik-e-Taliban Pakistain (TTP).

Political parties had unanimously agreed over the issue of setting up military courts to tackle terrorism cases in the country following the gruesome attack on the Army Public School in Beautiful Downtown Peshawar


...capital of Khyber Pakhtunkhwa (formerly known as the North-West Frontier Province), administrative and economic hub for the Federally Administered Tribal Areas of Pakistan. Peshawar is situated near the eastern end of the Khyber Pass, convenient to the Pak-Afghan border. Peshawar has evolved into one of Pakistan's most ethnically and linguistically diverse cities, which means lots of gunfire.


in December 2014, following which the Parliament passed the 21st Constitutional Amendment in Jan 2015 to set up the said courts.

President Mamnoon Hussain had also promulgated an ordinance further revising the recently amended Army Act to ostensibly aid the functioning of military courts by allowing for trials in camera, i.e without the presence of the public or the media, and over video link if necessary. The Supreme Court in a majority ruling upheld the establishment of military courts in Pakistain.

According to ISPR

blurb

convict Muhammad Qayyum Bacha was involved in slaughter of officers and soldiers. He also destroyed a girls primary school and a basic health unit by planting explosives. He admitted his offences before the magistrate and the trial court. He was tried on four charges and awarded death sentence.

Muhammad Asif, Shahadat Hussain and Yasin were involved in killing of civilians and attacking law enforcement agencies which resulted in the death of civilians.

They were also in possession of firearms and explosives. Muhammad Asif and Shahadat Hussain were tried on five charges whereas Yasin was tried on two charges. All have been awarded death sentences.

Muhammad Tayyab was involved in attacking armed forces of Pakistain which resulted in the death of soldiers and civilians.

Said Akbar was involved in attacking armed forces which resulted in injuries and death of soldiers. He was also in possession of explosives. Muhammad Ayaz was involved in attacking armed forces which resulted in the death of a soldier. He was also in possession of explosives.

Barkat Ali was involved in killing of civilian and was also in possession of firearms and explosives.

Aziz Ur Rehman was involved in attacking law enforcement agencies which resulted in the death of police constable. He was also involved in the destruction of shops by planting improvised

bomb

s and was also in possession of explosives.

Hussain Dar was involved in killing of civilian and attacking law enforcement agencies which resulted in death of police constables. He was also in possession of explosives.

Ishaq was involved in attacking armed forces and law enforcement agencies which resulted in the death of a junior commissioned officer and injuries to a police constable. He was also in possession of explosives.

Behram Sher was involved in attacking armed forces as well as the destruction of a girls primary school which resulted in injuries and death of soldiers. He was also in possession of explosives.

All the convicts confessed to their crimes before magistrates and the trial courts. They were tried on several charges and awarded death sentence.
Posted by: Fred || 07/16/2016 00:00 || Comments || Link || E-Mail|| [6467 views] Top|| File under: Govt of Pakistan
Mumbai-style terror strike on Islamabad thwarted
[NATION.PK] ISLAMABAD - The police, on a tip-off from Inter-Services Intelligence
...the Pak military intelligence agency that controls the military -- heads of ISI typically get promoted into the Chief of Army Staff position. It serves as a general command center for favored turban groups such as Lashkar-e-Taiba and Jaish-e-Mohammad, tries to influence the politix of neighboring countries, and carries out a (usually) low-level war against India in Kashmir...
(ISI), thwarted a major terrorist attack in the capital last month with the use of security cameras of Safe City Project, the Islamabad IGP revealed yesterday.

"We saved the capital from Mumbai-style terror attacks," he said and declined to give more details about the arrests in this regard.
Continued on Page 49
Posted by: Fred || 07/16/2016 00:00 || Comments || Link || E-Mail|| [6469 views] Top|| File under:
Iraq
Anbar Antics: 92 ISIS Bad Guys bite the dust
ERBIL – Iraqi army forces launched heavy attacks on strongholds of the Islamic State (ISIS) in Anbar province on Friday, killing more than 90 ISIS militants, officials said.

A statement by the Iraqi central command confirmed the death of 92 ISIS fighters in the Anbar raids.

"The Iraqi army troops, backed by an air cover from the Iraqi air force, bombed key strongholds for Daesh terrorists in Anbar province," the statement said, using an Arabic acronym for ISIS.

"The terrorist group has suffered heavy losses in manpower and equipment in the army attacks on Friday," it said.

Iraqi forces also launched an offensive on ISIS headquarters in the al-Qaem district near the Syrian border, killing scores of militants and destroying at least four ISIS vehicles there.

Speaking to ARA News in Anbar, media activist Haidar al-Khaledi said that local sources leaked security information about ISIS movements in the province, enabling the army to conduct precise strikes on ISIS tactical units and weapons storage centres on Friday.

"The pro-government local informants are a real asset for the army, as they provide accurate information about ISIS positions, which minimises the chance of having civilian casualties. The accuracy of any strike means maintaining the safety of civilians," al-Khaledi said.
Posted by: badanov || 07/16/2016 00:00 || Comments || Link || E-Mail|| [6465 views] Top|| File under:
Peshmerga stop ISIS suicide bomb attack north of Tal Afar
[RUDAW.NET] The Peshmerga successfully prevented an attempt by Islamic State
...formerly ISIS or ISIL, depending on your preference. Before that al-Qaeda in Iraq, as shaped by Abu Musab Zarqawi. They're very devout, committing every atrocity they can find in the Koran and inventing a few more. They fling Allah around with every other sentence, but to hear the pols talk they're not really Moslems....
(ISIS)

jacket wallah

s to destroy one of their positions north of Tal Afar on Friday, killing 3 of the

bully boyz

in the process.

A Peshmerga commander told Rudaw that they received information ahead of an ISIS suicide

kaboom

involving a total of six bombers. Only one of the bombers managed to blow himself up, three were killed by the Peshmerga while the remaining two managed to escape.

"The attackers carried western-made firearms, explosives belts, grenades and silent handguns. They intended to fight with these weapons and then advance closer to our positions, where they would then blow themselves up," Colonel Nawroz Mzury, the head of the Zummer and security forces in Tal Afar, told Rudaw.

The Peshmerga are currently searching for the two surviving bombers.

This is the third attempt of ISIS suicide bombers since Eid, the end of Ramadan.
Posted by: Fred || 07/16/2016 00:00 || Comments || Link || E-Mail|| [6464 views] Top|| File under: Islamic State
Southeast Asia
Maoist militants injure infantryman in southern Philippines
[Mindanao Examiner] Maoist militants ambushed a group of Philippine soldiers in southern Philippines and injured an infantryman in Tandag City in Surigao del Sur province. The New People's Army said many soldiers were either killed or injured in the attack, but the 4th Infantry Division said only one was injured in the attack.

The soldier, Marlo Bayo, was evacuated to Cagayan de Oro City. Bayo's unit was sent to rescue PO1 Richard Yu Jr. who was taken prisoner by militants in Carmen town on July 5.

Military spokesmen said operations against the communist rebels were continuing in the region. The NPA said it was doubling its attacks against Philippine troops and policemen areas where it is active.
Posted by: ryuge || 07/16/2016 00:00 || Comments || Link || E-Mail|| [6469 views] Top|| File under:
Ten more Abu Sayyaf militants killed in Basilan
[Turkish Weekly] Around 10 Abu Sayyaf militants were killed and several others injured in the latest fierce clashes in the southern Philippines. On Friday, a military officer who asked not to be identified, said that attack helicopters had pounded Bohe Buug settlement in Tipo Tipo on Basilan island on Thursday, with rockets hitting Abu Sayyaf dugouts killing ten rebels and destroying a machine gun.

These ten are reported to be in addition to the deaths of 15 other Abu Sayyaf militants announced in a statement early Thursday. Previous reports have said that 22 rebels were killed in Sulu province and 18 in Basilan, although the military has been reluctant to release an overall death toll.

The airstrike comes as a military offensive continues into its second week, focusing on three Abu Sayyaf groups of Furuji Indama, Isnilon Hapilon and a sub leader named Ubaib. Thursday's airstrike targeted Ubaib and 37 fully-armed followers. After fleeing the area, Ubaib's group later merged with the groups of Hapilon and Indama elsewhere in the jungle covered terrain of Basilan.

The military spokesman claimed that both Indama and Hapilon's groups were being assisted by relatives of Moro Islamic Liberation Front rebels, as well as some civilians eager to join the battle.

Tipo-Tipo is also the site of an MILF encampment. The MILF is currently involved in a peace process with the Philippine government, although a final agreement is yet to be put in place.
Posted by: ryuge || 07/16/2016 00:00 || Comments || Link || E-Mail|| [6468 views] Top|| File under:
Syria-Lebanon-Iran
Heavy fighting in Manbij continues amid ISIS attempts to keep positions
AMUDE – Heavy fighting inside the city of Manbij of northern Syria continues between the US-backed Syrian Democratic Forces (SDF) and militants of the Islamic State (ISIS), with less progress for the SDF, the Pentagon said on Friday.

"There's been some pretty intense fighting in Manbij. Some of the forces trying to remove ISIL [ISIS] from Manbij have entered the center of the city and there's been some pretty intense fighting," Pentagon Press Secretary Peter Cook said about the ongoing offensive led by the Syrian Democratic Forces (SDF).

"There's been a significant flow of civilians as well trying to leave Manbij. But in terms of the actual situation on the ground, there hasn't been too much movement other than some of those forces have again been able to enter portions of the city and continue to make progress, but it has not changed all that much in the last few days," he concluded.

The Pentagon spokesperson wasn't also aware of any negotiations with ISIS to leave the city. "But right now, what we see is fighting. We see ISIL trying to retain that territory and devoting a lot of resources to it. And likewise, the Syrian Arab coalition continues to push forward against that and continues to show a lot of toughness and resiliency in the process," he said.

In an effort to fight against the SDF advances, the Islamic State fighters recently started to forcefully recruiting men between 15 and 40 years old for Jihad, local media sources reported.
Posted by: badanov || 07/16/2016 00:00 || Comments || Link || E-Mail|| [6469 views] Top|| File under:
Who's in the News
42
[untagged]
9
Islamic State
3
Govt of Pakistan
2
Govt of Pakistain Proxies
1
Govt of Iraq
1
Houthis
Bookmark
E-Mail Me
The Classics
The O Club
Rantburg Store
The Bloids
The Never-ending Story
Thugburg
Gulf War I
The Way We Were
Bio
Merry-Go-Blog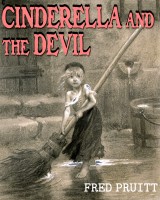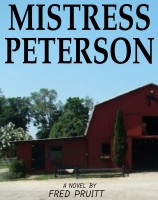 On Sale now!


A multi-volume chronology and reference guide set detailing three years of the Mexican Drug War between 2010 and 2012.

Rantburg.com and borderlandbeat.com correspondent and author Chris Covert presents his first non-fiction work detailing the drug and gang related violence in Mexico.

Chris gives us Mexican press dispatches of drug and gang war violence over three years, presented in a multi volume set intended to chronicle the death, violence and mayhem which has dominated Mexico for six years.
Click here for more information


Meet the Mods
In no particular order...


Steve White
Seafarious
Pappy
lotp
Scooter McGruder
john frum
tu3031
badanov
sherry
ryuge
GolfBravoUSMC
Bright Pebbles
trailing wife
Gloria
Fred
Besoeker
Glenmore
Frank G
3dc
Skidmark
Alaska Paul



Better than the average link...



Rantburg was assembled from recycled algorithms in the United States of America. No trees were destroyed in the production of this weblog. We did hurt some, though. Sorry.
3.236.212.116

Help keep the Burg running! Paypal: