Africa Horn
Blast hits Somali troops in Balad town
(Sh. M. Network)- A deadly

kaboom

has on Saturday hit Somali government troops in the restive town Balad, just 30 kilometers north west Mogadishu, witnesses and officials said.

According to locals, the blast went off a Somali army base in the town, killing unconfirmed number of casualty. The district which is now under Somali government control with the backing of African Union


...a union consisting of 53 African states, most run by dictators of one flavor or another. The only all-African state not in the AU is Morocco. Established in 2002, the AU is the successor to the Organisation of African Unity (OAU), which was even less successful...


peacekeeping soldiers, after capturing from Al shabab

faceless myrmidons

who have been in control for the past three years.

"The

kaboom

was huge and loud that could be heard early in the morning across the town.... The blast struck a military position manned by TFG troops. I don't know exactly how many people killed or injured in the attack, because scores of soldiers sealed off the area," said a witness who spoke with Shabelle Media on condition of anonymity.

The troops have been carrying out operations on the attack, but no arrests were made so far, according to the locals.
Posted by: Fred || 07/22/2012 00:00 || Comments || Link || E-Mail|| [6465 views] Top|| File under: al-Shabaab
Obama bans Somalia charcoal import
(Sh.M.Network)-- US President Barack Obama
This is a teachable moment...
Friday ordered a ban on charcoal imports from Somalia.

The president said the trade generates "significant revenue" for al-Shabaab



... the successor to the Islamic Courts...


, a Somalia-based cell of Al Qaeda, Xinhua reported.


That's gall: conducting a scorched earth policy and then making money from the burnoff.


The

cut-thoat

group, branded as a terrorist group by the US and several other countries, controls large swathes of southern Somalia.

Since the outbreak of a civil war in 1991, there has been no central government control over most of Somalia.
Posted by: Fred || 07/22/2012 00:00 || Comments || Link || E-Mail|| [6470 views] Top|| File under: al-Shabaab
South Sudan cancels direct talks with Sudan after 'air raid'
[Daily Nation (Kenya)]
South Sudan said Saturday it was cancelling planned face-to-face peace talks with Sudan after accusing Khartoum of launching a new air raid on its territory.

Sudan denied bombing its southern neighbour, saying it had only targeted Darfuri rebels inside its own territory.

"We were left with no choice but to suspend our direct bilateral talks with Sudan," the

front man

for Juba's delegation at the talks in Addis Ababa, Atif Kiir, said.

"You cannot sit with them to negotiate when they are bombing our territory," he added.

"The only negotiations that will happen now will happen through the panel," he said, referring to an African Union


...a union consisting of 53 African states, most run by dictators of one flavor or another. The only all-African state not in the AU is Morocco. Established in 2002, the AU is the successor to the Organisation of African Unity (OAU), which was even less successful...


mediation panel conducting the talks in the Æthiopian capital.

The negotiations to settle disputes stemming from the South's independence in July last year stalled in April, but resumed in May.

"There was bombing yesterday morning at a place called Rubaker," in northern Bahr el Ghazal, South Sudan's military

front man

Philip Aguer told AFP earlier, adding that "this might have implications because maybe that is the intention of Sudan to bomb us and to stop talking."

Aguer said eight bombs were dropped by Sudanese army Antonov planes.

"Two civilians were

maimed

-- a man and a woman. They were sleeping in their houses in the villages of Wuer Kil and Wuer Puech", he said.

"Last time they wanted to break off talks in Addis Ababa, they bombed us ... that was on March 26" at a military base in oil-producing Unity state, he added.

"SAF (Sudanese Armed Forces) didn't violate South Sudanese territory," Khartoum's official SUNA news agency quoted one of Sudan's negotiators to the African Union-led talks, Omar Dahab, as saying.

"What happened is the Justice and Equality Movement (JEM) rebels tried to attack Sudan by coming through South Sudanese territory and SAF responded to them, but inside Sudan," he said.

Dahab added that his team "is ready to continue direct negotiations with South Sudan's delegation."

A new round of talks is due to begin Sunday at AU headquarters, a week after Sudanese President Omar al-Beshir and his South Sudanese counterpart Salva Kiir exchanged a symbolic handshake at a summit of the bloc.

Spokesman Kiir said there was "no reflection" of the mood set by the meeting of the two presidents, adding: "We are doing our best."

South Sudanese Communications Minister Barnaba Marial Benjamin commented, "There are people who don't want the talks within the Khartoum regime -- that's why they are bombing us."

The African Union's Peace and Security Council has urged Khartoum and Juba to settle their differences on oil and border demarcation before an August 2 deadline set by the United Nations


...where theory meets practice and practice loses...


Khartoum accuses South Sudan of backing a major insurgency in South Kordofan state, as well as in Blue Nile, and also of working with the JEM.

Posted by: Fred || 07/22/2012 00:00 || Comments || Link || E-Mail|| [6462 views] Top|| File under: Govt of Sudan
Somalia seizes weapons said to be from Al-Qaeda
MOGADISHU, Somalia: A government official in Somalia says security forces


Whose security forces, or don't we want to know?

have seized a boat carrying weapons that were being smuggled from Al-Qaeda militants in Yemen to fighters in Somalia.


Wonder when the hard boyz will follow, since Yemen seems determined to squash 'em...

Said Mohamed Rage, the minister for ports and anti-piracy efforts of the semi-autonomous region of Puntland, said yesterday that security forces seized the boat along with a Yemeni man Friday. Rage said the boat was carrying explosives, switches, rockets, guns, ammunition and rocket-propelled grenades. Rage said the cargo was to be smuggled to radical Islamist Al-Shabab fighters in southern Somalia.

Puntland fears that Al-Qaeda-linked violence in Yemen -- which lies to the north just across the Gulf of Aden -- will spill over into northeastern Somalia.


They'll take advantage of the friction between Puntland and Somaliland, and of those two proto-states against some of the small provinces in-between that want to go their own way.
Posted by: Steve White || 07/22/2012 00:00 || Comments || Link || E-Mail|| [6458 views] Top|| File under:
Africa North
Whoops, they did it again: Blast rocks Egypt's gas pipeline to Israel, Jordan
[Jerusalem Post] An

kaboom

on Sunday rocked the Egyptian pipeline built to carry natural gas to Israel and Jordan, the 15th time it has been attacked since the start of the uprising in early 2011 that toppled President Hosni Mubarak


...The former President-for-Life of Egypt, dumped by popular demand in early 2011...


The blast occurred in the early hours of Sunday morning at al-Tuwail, east of the coastal Sinai town of al-Arish, at a point before the pipeline splits into separate branches to Israel and Jordan, security officials and witnesses said.

Gunmen in a small truck drove up to the pipeline, dug a hole and placed explosive charges under the pipeline that they detonated from a distance, a security official and witnesses said.

A large boom echoed across the area and residents up to 30 km away said later they could see flames of burning gas lighting the sky.
Posted by: trailing wife || 07/22/2012 00:34 || Comments || Link || E-Mail|| [6463 views] Top|| File under: Arab Spring
Caucasus/Russia/Central Asia
Attacks in Tatarstan kill cleric, injure another
MOSCOW -- A senior Muslim cleric was killed and another seriously injured in what appeared to be coordinated attacks Thursday in centralRussia's Tatarstan republic.

Valiulla Yakupov, the Islamic chief ideologue in the predominantly Muslim region, was shot by gunmen several times about 10 a.m. as he was leaving his home, officials said. The injured cleric managed to make his way to his car parked nearby, where he died, Eduard Abdullin, spokesman for the Tatarstan branch of the Russian Investigative Committee, said in televised remarks.

About 15 minutes later, a bomb went off under the car of the region's Islamic leader, Mufti Ildus Faizov, who was injured when he was thrown out of the vehicle by the blast.

No group immediately took responsibility for the assaults, which experts noted were similar to attacks in the North Caucasus that claimed the lives of dozens of muftis and imams over the last decade.


So it could be jihadis, or it could be loan sharks...

The two clerics, who represent state-sanctioned Islam, had been critical of Muslims who preach a more puritanical form of the religion that is widely labeled in Russia as Wahhabism. But some observers suggested possible conflicts with criminal elements over lucrative pilgrimages to Mecca.


Or it could be jihadis who were owed money...

Shortly after the attack, Russia-24 television news network carried a video in which Faizov could be seen in a hospital bed with medical tubes attached to his body. In a very low voice, he said that he had stopped at an intersection to make a telephone call after learning about the attack on his deputy when the bomb went off.

Faizov had a narrow escape, as the attackers obviously "counted that he would be in the passenger seat whereas he was in the driver's seat," Abdullin said to Russia-24.

Russian President Vladimir Putin said Thursday that "the culprits will be found, exposed and punished."

"This demonstrates just one more time that the situation in our country is far from ideal," said the visibly tense Russian leader as he spoke to a group of officials in televised video.

Chechen rebel commander Doku Umarov ordered militants from the Caucasus into central Russia to rouse Muslims to a holy war, the newspaper Nezavisimaya Gazeta reported Thursday in an analytical piece on the religious situation in Tatarstan.The report said the newcomers prevailed in 10 of the more than 50 mosques in Kazan, the capital of Tatarstan, which is more than 800 miles northeast of Chechnya.


The other forty mosques are controlled by clerics who will support the Salafists if they can be sure that the Russian security police won't be busting through the front door at Putin's order....

"The mujahid [Muslim fighters] of yesterday are moving into Tatarstan and the neighboring regions around the Volga [river] to spread among the local Muslims the religious ideology which exists today in the North Caucasus," the report said.

Yakupov, the slain cleric, "resolutely opposed all kinds of radical movements," said senior Islamic official Rushan Abbyasov, who is based in Moscow.


So he was the house cleric, supported by the state. That certainly made him a target.

"It was a heinous and cynical crime to kill a Muslim cleric on the eve of the holy month of Ramadan as he was walking out of his house unarmed to spread peace and accord," Abbyasov, deputy chairman of the Russian Muftis Council, said in an interview Thursday.

The confrontation between traditional and radical Islam is getting more intense, said Alexei Malashenko, a senior expert on Islam with the Moscow Carnegie Center, who warned against a hasty crackdown in Tatarstan.

"The latest attack -- the way it was implemented -- certainly looks as if the fire from the North Caucasus is coming up here already," Malashenko said in an interview. "But I also have a strong fear that if the state comes out to crack down on such communities in Tatarstan in full force, it may result in a backlash of violence that should be avoided by all means."

Another observer said Thursday's attacks may have had nothing to do with radical Islam, which he said is unlikely to dominate in Tatarstan.

"Tatarstan Muslim leaders tightly control the holy hajj quotas issued to Tatarstan for Mecca travels, and there is so much money involved in it," said Maxim Shevchenko, a television anchor and expert on Islam. "There are so many powerful organized crime groups in Tatarstan that I wouldn't be surprised that some of them would want to get their cut of it too."
Posted by: Steve White || 07/22/2012 00:00 || Comments || Link || E-Mail|| [6458 views] Top|| File under:
Europe
Bulgaria dismisses claim of responsibility
[YNet News] Bulgaria's foreign ministry dismisses Qaedat al-Jihad's claim of responsibility for Burgas attack aligning itself with Israeli, US estimates pointing finger at Iran, Hezbollah

Posted by: Fred || 07/22/2012 00:00 || Comments || Link || E-Mail|| [6460 views] Top|| File under: al-Qaeda
Previously unknown group claims Burgas attack
[Jerusalem Post] A previously unknown terrorist group

grabbed credit

Saturday for the terror attack against an Israeli tour bus in Burgas last week while Bulgarian security authorities were reportedly searching for additional suspects involved in the bombing.

Five Israelis and a Bulgarian driver were killed in the attack and dozens more

were maimed

. Israel and the United States have accused Hezbollah of perpetrating the attack but on Saturday a group called "Base of Jihad"

grabbed credit

for the attack.

Bulgarian police have published pictures of the suspected bomber who was carrying forged US identification and has yet to be identified.

"With Allah's help and after close surveillance one of us succeeded in blowing up a Jewish bus in Bulgaria," the group said in a statement that appeared on a Lebanese news site. The previously-unknown group could be connected to global jihad or being used as a cover by Hezbollah.

Bulgaria's Focus News Agency quoted a spokesperson of the country's foreign ministry as denying that the group carried out the attack.

Foreign Minister Avigdor Liberman said last week that Israel had solid evidence that Hezbollah, in "close cooperation with the Iranian Revolutionary Guards", was responsible for the attack.

Meanwhile Saturday, the investigation into the bombing continued with Bulgarian, Israeli and American cooperation. Interpol is also said to be playing an active role in the probe. CNN reported Saturday that eyewitnesses identified a second suspect who might have assisted the bomber and described him as having short hair and speaking English with a "distinct" accent.

This would be a different man than the one shown in the photos and video released by Bulgarian authorities. That man has long hair. According to the report, the second suspect might be American. On Friday, Bulgarian Police began distributing a sketch of the alleged accomplice in hopes that the public could help them in the investigation.

Bulgarian

Sherlocks

said on Friday that they had managed to obtain DNA samples from the fingers of the bomber and were checking databases in an attempt to identify him. Bulgarian Prime Minister Boiko Borisov told parliament he hoped that would be done in 3-4 days.

Defense Minister Ehud Barak said on Friday that Israel was certain that the attack was carried out by Hezbollah. Defense officials said that it was possible that the cell behind the attack crossed into Bulgaria from Turkey or even consisted of local

Moslem

s who were recruited into the Lebanese-based organization.

"It is clear that Hezbollah is behind the attack as part of the series of events that we have seen over the past few weeks and months," Barak said. "At the same time we do not know who the bomber is but we can tell that he looks European."

Barak also rejected claims that the attack represented an intelligence failure for Israel. "There is no country whose intelligence gathering capabilities have a wider range than Israel's...I don't think we have anything to apologize for," the defense minister said.

Posted by: Fred || 07/22/2012 00:00 || Comments || Link || E-Mail|| [6460 views] Top|| File under: al-Qaeda
The Grand Turk
Debka so salt: Assad lets PKK have bases to attack Turkey from.
Assad and his new command had already moved on and were busy with a tactical move in retaliation against Turkey for the assassinations at the top of Assad's inner circle: They opened the door to an influx of rebels of the Turkish PKK (Kurdistan Workers Party) from Iraq into Syria's northern Kurdish regions, with permission to set up bases of operation along the Turkish border.

This step had three immediate consequences:

1. By giving the armed Turkish Kurds' separatist movement bases of attack against Ankara, the Assad regime was able to pacify Syria's own 2-3 million-strong Kurdish minority (ten percent of the population) and make sure their towns in the north did not join the Syrian uprising.

2. By guaranteeing his own Kurdish minority's loyalty, Assad released the troops posted there to fight Syrian rebels on other fronts.

3. While acting as hosts for the rebel Free Syrian Army commands which are campaigning against Damascus, Turkey is itself exposed to a new strategic threat from its southern border with Syria.

debkafile's military sources report that the flow of Turkish Kurdish fighters into northern Syria has advanced the local Kurdish separatist drive led by the Syrian Democratic Union Party. Friday, July 20, PYD and PKK fighters from Iraq joined forces to seize control of two Syrian-Turkish border towns, Afrin and Ayn-al Arab.

Assad calculated that semi-autonomous status achieved by Syrian Kurds in Syria would act as a shot in the arm for the PKK on the other side of the border and encourage their raids on Turkish government and military targets in support of their demand for like status in Turkey.

debkafile update: The PKK were quick on the draw: Friday, they blew up the Kirkuk-Ceyhan pipeline carrying about a quarter of Iraq's oil exports at the southeastern Turkish town of Midyat near the Syrian border.

Assad has therefore begun exacting revenge on Turkey for the assassinations which cut down his inner circle.
Posted by: Water Modem || 07/22/2012 12:44 || Comments || Link || E-Mail|| [6476 views] Top|| File under:
Home Front: WoT
Virginia Man Sentenced for Spying for Syrian Government
A Virginia man was sentenced to 18 months in prison for passing intelligence to the Syrian government, the Justice Department said. Mohamad Anas Haitham Soueid was accused of collecting information, audio and video of individuals protesting the Syrian government in the U.S. and Syria and giving it to Syrian intelligence agencies.

"While the autocratic Syrian regime killed, kidnapped, intimidated and silenced thousands of its own citizens, Mr. Soueid spearheaded efforts to identify and intimidate those protesting against the Syrian government in the United States," said Neil MacBride, U.S. attorney for the Eastern District of Virginia, in a statement.

Mr. Soueid, a Syrian-born naturalized U.S. citizen, pleaded guilty to six counts of acting as an agent of a foreign government. Prosecutors said he recruited individuals in the U.S. to help gather information and supplied the Syrian government with contact information for key protesters in the U.S. and others.

Mr. Soueid hand-wrote a letter of support to a Syrian official in April 2011, saying that he believed the dissension should be disposed of in a quick and decisive manner even through violence, home invasions and arrests.

Haytham Faraj, who represented Mr. Soueid before he ran out of money, called Mr. Soueid's sentence "laughable," next to the charges he had faced.

"He was facing many years in prison. They claim that he was responsible for the deaths of many people," Mr Faraj said.


So deport him after his sentence. To the new rulers of Syria...

Michael Nachmanoff, the Federal Public Defender in the Eastern District of Virginia, said the sentence reflected that "Soueid was motivated by a desire to prevent Islamic radicals from taking over his home country of Syria."


He was a US citizen. His 'home country' was supposed to be the USA.
Posted by: Steve White || 07/22/2012 14:44 || Comments || Link || E-Mail|| [6466 views] Top|| File under:
US al Qaeda supporter admits to model plane plot
[Dawn] An American supporter of al Qaeda pleaded guilty on Friday to plotting to bomb the Pentagon and US Capitol using remote-controlled model planes laden with explosives.

Rezwan Ferdaus, 26, admitted to attempting to provide material support to

forces of Evil

and attempting to damage and destroy federal buildings by means of an explosive.

Federal Judge Richard Stearns accepted his plea and set a final sentencing hearing for November 1.

According to his agreement with US prosecutors, Ferdaus will be sentenced to 17 years in prison, followed by 10 years of probation. In return for his guilty plea, the government agreed to drop four other charges against him.

Ferdaus kept quiet during the one-hour hearing. Several relatives, including his parents, attended the session.

Authorities described Ferdaus as an unmarried physics graduate from Boston's Northeastern University. The al Qaeda supporter reportedly committed himself to "violent jihad" early last year.

He was placed in long-term storage
Maw! They're comin' to get me, Maw!
in September as part of a sting operation in which FBI agents posed as members of al Qaeda.

During the investigation, Ferdaus described to undercover agents his step-by-step plan of attack, Assistant District Attorney Stephanie Siegmann said.

The prosecutor said Ferdaus told the agents he planned to use aircraft filled with grenades and mobile phone-activated explosives to bring about the "downfall of this disgusting place," the United States.

Ferdaus was also accused of modifying mobile phones for use as switches in bombs to kill US soldiers in Iraq and to having given the devices to FBI agents "he believed were members of or recruiters for al Qaeda."

A white Playboy bunny graced the tail end of one of three model planes filled with C4 plastic explosives, slated to hit the Pentagon or blow the Capitol's dome "to smithereens," he was quoted as saying in court files.

According to the original complaint, when told -- falsely -- that one of his phones had been part of a bomb that killed three soldiers, Ferdaus said: "That was exactly what I wanted."

Posted by: Fred || 07/22/2012 00:00 || Comments || Link || E-Mail|| [6460 views] Top|| File under: al-Qaeda
India-Pakistan
'Stray bullets' kill policeman in Peshawar
[Dawn] A police guard was killed and two others, including a

holy man

,

were maimed

on Friday when stray bullets hit them in Saddar Bazaar here.

According to police, some people fired gunshots at Khalid, owner of a photostat shop on Sher Shah Suri Road, after they had heated exchanges over a dispute, but he remained unhurt.

However,


you can observe a lot just by watching...


some bullets strayed into another shop, injuring leader of a religious group Alamzeb Farooqui, his police guard Wakil Khan and another Fayaz, who were present there.

The

gunnies

fled after the attack. The guard later died of critical injuries at Lady Reading Hospital.

Mr Alamzeb being treated at LRH is the brother of proscribed Sipah-e-Sahaba Pakistain
...a Sunni Deobandi organization, a formerly registered Pak political party, established in the early 1980s in Jhang by Maulana Haq Nawaz Jhangvi. Its stated goal is to oppose Shia influence in Pakistain. They're not too big on Brelvis, either. Or Christians. Or anybody else who's not them. The organization was banned in 2002 as a terrorist organization, but somehow it keeps ticking along, piling up the corpse counts...
leader Aslam Faro-oqui, who was

bumped off

in 2007 in

Beautiful Downtown Peshawar

. Police

started the paperwork but haven't done much else

against the accused but failed to arrest them by night.
Posted by: Fred || 07/22/2012 00:00 || Comments || Link || E-Mail|| [6462 views] Top|| File under: TTP
Roadside bomb kills three in Upper Dir
[Dawn] A

roadside kaboom

destroyed

a pick-up truck in a northwestern Pak town near the Afghan border on Saturday killing three people inside, officials said.

The improvised

bomb

"

exploded

using a remote controlled device" near the town of Dhog Darra in Upper Dir district, regional police chief Ehsanullah Khan said.

Khan added that three people were killed and eight

maimed

in the attack, two of whom were

at death's door

.

The dead included the driver of the vehicle and two young men.

"It was a

bad turban

act aimed at creating fear among the people in the area," Khan said.


Dhog Darra is considered the stronghold of an anti-Taliban militia set up by local people in Upper Dir district. The district lies close to Pakistain's lawless tribal region and eastern Afghanistan's troubled provinces of Kunar and Nuristan.

There were no immediate claims of responsibility for the attack, but an intelligence official in Upper Dir told AFP the attackers were followers of Maulana Fazlullah, a radical

holy man

from the Swat


...a valley and an administrative district in the Khyber Pakhtunkhwa Province of Pakistain, located 99 mi from Islamabad. It is inhabited mostly by Pashto speakers. The place has gone steadily downhill since the days when Babe Ruth was the Sultan of Swat...


valley, who fled into Afghanistan following a military offensive.

Posted by: Fred || 07/22/2012 00:00 || Comments || Link || E-Mail|| [6458 views] Top|| File under: TTP
Three killed in Sohrab Goth firing incident in Karachi
[Dawn]
Three persons were killed in a firing incident in Sohrab Goth area of the metropolis on Saturday.

According to police,

the dear departed

are identified as Mirza Jan, Shah Faisal and Ghulam Rasool.



The dear departed

were local shop owners at Al-Asif square. The incident occurred over some money dispute, police said.

Earlier, at least four other people were killed in incidents of violence in different areas of Bloody Karachi


...formerly the capital of Pakistain, now merely its most important port and financial center. It may be the largest city in the world, with a population of 18 million, most of whom hate each other and many of whom are armed and dangerous...




Posted by: Fred || 07/22/2012 00:00 || Comments || Link || E-Mail|| [6461 views] Top|| File under:
Gunmen kill eight security men in Gwadar
[Dawn] At least eight

coppers

were killed and two

were maimed

in an attack on the

coasties

's checkpost in Gwadar on Saturday, DawnNews reported.

Levies sources said the officials were on routine duty at the checkpost when unknown

gunnies

opened fire.

The attackers who were riding
cycle of violences also fired rockets at the checkpost.

Initially, six

coppers

were killed and three had been

maimed

. Two security officials

gave up the ghost

upon being shifted to a hospital for treatment.

The attackers managed to flee from the site of the attack. However,


nothing needs reforming like other people's bad habits...


security officials cordoned off the area and began a hunt for the

gunnies

.
Posted by: Fred || 07/22/2012 00:00 || Comments || Link || E-Mail|| [6461 views] Top|| File under: al-Qaeda in Pakistan
Karachi Korpse Kount -- special Ramadan edition
KARACHI — The incidents of target killings and violence continued in Karachi even on the first day of the holy month of Ramadan and at least seven people were shot dead and many injured including a police officer on Saturday.

Two men were gunned down in the troubled Sohrab Goth and several injured when two groups clashed over what police described as 'land dispute'. Other fatalities took place in Landhi, New Karachi Town and Sherpao Colony.

Later in the day a CID official Israr Awan and his bodyguard were injured when unidentified armed men opened fire on their van in Patel Para while they were on their way to office.
Posted by: Steve White || 07/22/2012 00:00 || Comments || Link || E-Mail|| [6465 views] Top|| File under:
WHO-associated doctor gunned down in clinic
KARACHI — A Karachi doctor associated with the polio prevention campaign of the United Nations World Health Organisation (WHO) was shot dead in the city's Al Asif Square on Friday night.

On July 17, Dr Fosten Dido, a foreign doctor working for the WHO and associated with the polio immunisation campaign in the city and his driver were shot at and wounded in the same area allegedly by two Afghans. Police said 45-year-old Dr Ishaq was gunned down by two men riding on motorbikes inside his private clinic located in Junejo Town while he was attending to patients.

Al Asif Square is mostly populated by Afghan settlers in Karachi and they have been critical of the polio vaccination of children terming it un-Islamic.

Police officer Iftikhar Lodhi said the assailants, who had come on a motorcycle, entered the clinic and shot the doctor in the chest, who died before he could be provided medical treatment.

Maryam Younas, a spokesperson for the WHO Pakistan told newsmen that Dr Ishaq had a short-term contract and was hired in April for the immunisation campaign. He was not a regular employee of the WHO.

Soon after the incident, police started a search operation in the Sohrab Goth area for the culprits.

Earlier, Dr Fosten was attacked when he went on a visit to Koochi Camp, one of the Afghan refugee settlements in Karachi for a polio immunisation campaign. Two armed men riding on a motorbike intercepted the UN vehicle in Afghan Basti area and opened fire.


All it takes is a couple of hard boyz and a motorbike...
Posted by: Steve White || 07/22/2012 00:00 || Comments || Link || E-Mail|| [6461 views] Top|| File under:
Southeast Asia
Bombs mars start of Ramadan in Thai south
Boy howdy, that seems to happen a lot...

JAKARTA, Indonesia: Two bomb blasts greeted the start of the Muslim holy month of Ramadan in Buddhist-dominated Thailand on Saturday and one person was reported killed and seven were wounded.

The holy month started ominously in the southern region, where most Thai Muslims live and where fighting has claimed thousands of lives. The car bombing started fires at shops and residences and sent black smoke wafting from a row of four-story buildings in a commercial area of Sungai Kolok in Narathiwat province. Seven people were injured, including four who were briefly trapped on the roof of a burning building, said police Col. Maitree Chimcherd. He said rebels hid the homemade bomb in a pickup truck parked in front of a computer store.

On Thursday night, a roadside bomb killed a villager and wounded his companion while they were hunting for squirrels in the woods in Yala province, said police Col. Wichai Jaengsakul.

Still, residents of Narathiwat, Yala and Pattani provinces flocked to local markets Friday to shop for fresh and dried fruit including date palm to be consumed at dusk after the first day of fasting ends.


Hate to say it, but Thailand might be better off casting the southern provinces adrift, or signing them back over to Malaysia.
Posted by: Steve White || 07/22/2012 00:00 || Comments || Link || E-Mail|| [6461 views] Top|| File under:
Syria-Lebanon-Iran
SANA's still down...
The website of SANA, the Syrian state news agency, has been down for the past four days. It was up for one day, down for two before that. Pings to the site go unanswered. Dunno if the rebels have knocked it down or if the staff is just too busy to turn the crank to make it go.
Posted by: Fred || 07/22/2012 16:42 || Comments || Link || E-Mail|| [6463 views] Top|| File under:
At Least 20 Killed in Syria Saturday
[An Nahar]
At least 20 people were killed across Syria on Saturday, as the clock started ticking on a 30-day deadline for violence to abate sufficiently for a troubled U.N. observer mission to remain in place.

At least 12 civilians were among the dead as

festivities

rocked both of the country's largest cities, the Syrian Observatory for Human Rights said.

In the capital, seven

non-combatants were killed

, most of them by sniper fire, the

Britannia

-based watchdog said. It had no immediate casualty toll for what it said were very fierce

festivities

between troops and rebels in second city Aleppo


...For centuries, Aleppo was Greater Syria's largest city and the Ottoman Empire's third, after Constantinople and Cairo. Although relatively close to Damascus in distance, Aleppans regard Damascenes as country cousins...


The renewed bloodshed came a day after the Security Council added a "final" 30 days to the mandate of the U.N. Supervision Mission in Syria, tasked with overseeing a ceasefire that was supposed to have taken effect in April but which has been violated daily.

A resolution passed unanimously late Friday said any further extension would only be considered if U.N. chief
the ephemeral Ban Ki-moon


... of whom it can be said to his credit that he is not Kofi Annan...


"reports, and the Security Council confirms, the cessation of the use of heavy weapons and a reduction in the level of violence sufficient to allow UNSMIS to implement its mandate."

The vote came a day after 302 people were killed in what the Observatory said was the deadliest day of the more than 16-month uprising against Hereditary President-for-Life Bashir Pencilneck al-Assad's


Light of the Alawites...


rule.

Posted by: Fred || 07/22/2012 00:00 || Comments || Link || E-Mail|| [6461 views] Top|| File under: Govt of Syria
Syria rebels fail to seize post on Jordan border
[Daily Nation (Kenya)] The rebel Free Syrian Army tried on Saturday to overrun the Nassib border with Jordan but were repulsed by Syrian government troops, a Jordanian security official told AFP.

"Opposition fighters from the Free Syrian Army tried at noon today to seize control of the Nassib border crossing but failed after confrontations with the Syrian army," the official said.

"We could hear from our side of the border the sound of gunfire and

festivities

on the Syrian side," he added.

His remarks came as officials in neighbouring Iraq said rebels controlled one of the three main border crossings with Syria despite shelling by the Syrian army.

And an AFP photographer said on Friday that rebels were in full control of the Bab al-Hawa border post with Turkey after seizing it from the army.

Nassib is a border crossing from the southern province of Daraa, cradle of the 16-month uprising against the government of Syrian Hereditary President-for-Life Bashir Pencilneck al-Assad


Leveler of Latakia...


The Jordanian border town of Ramtha -- home to a large number of Syrian refugees -- lies on the other side of the border post.
Posted by: Fred || 07/22/2012 00:00 || Comments || Link || E-Mail|| [6461 views] Top|| File under: Govt of Syria
Syria Rebels Hold one Iraq Border Crossing
[An Nahar] Syrian rebels controlled on Saturday one of the three main border crossings between Iraq and Syria despite shelling from
Hereditary President-for-Life Bashir Pencilneck al-Assad


Leveler of Latakia...


's forces, Iraqi officials told AFP.

The officials also said Syrian refugees had attempted to enter Iraq but Storied Baghdad


...located along the Tigris River, founded in the 8th century, home of the Abbasid Caliphate...


had ordered its security forces not to allow them to cross into the country from any entry points.

"Only Albu Kamal is under the control of the Free Syrian Army," Deputy Interior Minister Adnan al-Assadi told AFP. He had said on Thursday that all three main crossings were under the control of Syrian rebels.

"Yesterday evening, reinforcements from the regular (Syrian) army arrived to some of the border posts," Assadi said.

It was unclear when control of the other two border posts changed hands.

Albu Kamal is the Syrian name of the crossing known in Iraq as Al-Qaim, which lies 340 kilometers (210 miles) west of Storied Baghdad in Anbar province.

Syrian rebels have held it since Thursday, and despite government forces having heavily shelled it on Friday night, it remained in their control on Saturday.

Local officials said the Rabiyah crossing, located at the north of the 600-kilometer (375-mile) Iraq-Syria frontier, and Al-Waleed in the south, were both in the hands of the regular Syrian army.

"The (Rabiyah) border point is still under the control of the Syrian army, but they are in a critical situation because all the roads leading to it on the Syrian side are under the control of the Free Syrian Army," Nineveh provincial governor Atheel al-Nujaifi told AFP.

Nineveh is the Iraqi province where Rabiyah lies.

Nujaifi said Storied Baghdad had thus far instructed that border crossings should not allow Syrian refugees to enter into the country.

"From this border point (Rabiyah), no refugees have come. But previously, they tried and Iraq refused to receive them," he said.

And at Al-Waleed, 150 Syrian families tried to cross into Iraq but were not allowed.

"Iraqi authorities did not let them in, because there are official orders to not receive any refugees," Iraqi border police Captain Ziad al-Rawi said.

He added: "There are Iraqi families on the border now from the Syrian side, but they do not have Iraqi passports, they lost them because of the violence and looting that happened there."

"Iraqi authorities cannot let them in because there are orders not to let anyone come in without documents."

Iraq has appealed for its citizens to return home from Syria in the face of worsening violence there, but government

front man

Ali Dabbagh said on Friday that moving Iraqis by land in Syria was "not safe".

Dabbagh estimated on Thursday that around 100,000 to 200,000 Iraqis still remained inside Syria. He said around 1,000 Iraqis had returned to the country by plane from Syria, and a further 1,500 were waiting at Damascus


...The place where Pencilneck hangs his brass hat...


airport.

Posted by: Fred || 07/22/2012 00:00 || Comments || Link || E-Mail|| [6459 views] Top|| File under: Govt of Syria
Pencilneck may use chemical weapons against rebels
HACIPASA (Turkey) — A senior Syrian military defector said President Bashar Al Assad's forces were moving chemical weapons across the country for possible use in a retaliation for the killing of four top security officials.

"The government has started moving its chemical stockpile and redistributing it to prepare for its use," said General Mustafa Sheikh, citing rebel intelligence obtained in recent days.

"They are moving it from warehouses to new locations," he said in an interview in southern Turkey, close to the Syrian border. "They want to burn the country. The government cannot fall without perpetrating a sea of blood."

Sheikh, who fled his post in the northern command of Assad's army in January, said the coming days would see increased shelling of Damascus and Aleppo.

But unleashing a broader army assault would fuel an intense backlash by the rebels, he said. "The coming phase will witness a phase of bloodshed that is unprecedented and the government will resort to non-conventional weapons. Every action will trigger a bigger reaction," he said.

Sheikh said the success of Wednesday's bombing was the fruit of experience gained from months of conflict, rather than any fresh weapons supply.

"The weapons that are coming from outside are a drop in the ocean and are too trivial to make a difference," he said.

The success of Wednesday's attack surprised him, even though he was tipped by rebels over a month ago they were undertaking a top secret operation targeting Assad's inner circle.
Posted by: Steve White || 07/22/2012 00:00 || Comments || Link || E-Mail|| [6484 views] Top|| File under:
Who's in the News
37
[untagged]
6
Govt of Syria
3
al-Qaeda
3
al-Qaeda in Arabia
3
al-Shabaab
2
TTP
2
Arab Spring
2
Govt of Pakistan
1
Govt of Sudan
1
Hamas
1
Hezbollah
1
Pirates
1
al-Qaeda in Pakistan
Bookmark
E-Mail Me
The Classics
The O Club
Rantburg Store
The Bloids
The Never-ending Story
Thugburg
Gulf War I
The Way We Were
Bio
Merry-Go-Blog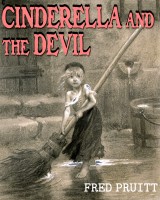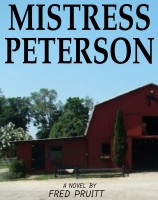 On Sale now!


A multi-volume chronology and reference guide set detailing three years of the Mexican Drug War between 2010 and 2012.

Rantburg.com and borderlandbeat.com correspondent and author Chris Covert presents his first non-fiction work detailing the drug and gang related violence in Mexico.

Chris gives us Mexican press dispatches of drug and gang war violence over three years, presented in a multi volume set intended to chronicle the death, violence and mayhem which has dominated Mexico for six years.
Click here for more information


Meet the Mods
In no particular order...


Steve White
Seafarious
Pappy
lotp
Scooter McGruder
john frum
tu3031
badanov
sherry
ryuge
GolfBravoUSMC
Bright Pebbles
trailing wife
Gloria
Fred
Besoeker
Glenmore
Frank G
3dc
Skidmark
Alaska Paul



Better than the average link...



Rantburg was assembled from recycled algorithms in the United States of America. No trees were destroyed in the production of this weblog. We did hurt some, though. Sorry.
3.236.50.201

Help keep the Burg running! Paypal: