Afghanistan
11 suspected Taliban insurgents killed in S Afghanistan
(Xinhua) -- The Afghan National Army (ANA) in three operations launched on Sunday in southern Afghanistan's Uruzgan province eliminated 11 suspected Taliban insurgents, said a statement of the Interior Ministry released here on Monday. "The ANA launched the operations targeting the anti-government militants in three separate districts of Charchinu, Chura and TrinKot in Uruzgan province," the statement said, "clashes left 11 militants including three commanders dead and five police wounded."

One car, three motor bikes, three machine guns and two mines were also captured from the militants, it added.

In another incident, two persons were killed in Afghanistan's eastern Paktia province as a suicide bomber blew himself up Monday morning, provincial governor Mohammad Akram Khapalwak said. "It took place inside a mosque in Urgon district when police identified a terrorist and he blew himself up killing two worshipers," Khapalwak told Xinhua.

The bomber was also killed in the incident, he further added. Hajji Abdul Rahman, the district chief of Urgon, also told Xinhua that one of the victims is the prayer leader of the mosque while a child was injured in the explosion.
Posted by: Fred || 08/05/2008 00:00 || Comments || Link || E-Mail|| [6476 views] Top|| File under: Taliban
Africa Horn
Kenya charges three for helping al-Qaeda leader
The Public Prosecution in Kenya has charged two men and a woman for helping an al-Qaeda leader escape the police. Fazul Abdullah Mohammed is the leader of the East African branch of al-Qaeda. He slipped into Kenya last week from Somalia and stayed in a villa with the three Kenians. The three helped him escape shortly before police tried to arrest him.

Mr Mohammed is believed to be behind the bombings of the US embassies in Kenya and Tanzania ten years ago in which 240 people were killed and thousands others injured.

Fazul Abdullah Mohammed, who comes from the Comoron Islands, has managed to escape arrest ever since, in spite of a five million dollar reward by the United States.
Posted by: Fred || 08/05/2008 00:00 || Comments || Link || E-Mail|| [6463 views] Top|| File under: al-Qaeda
Arabia
Al-Qaida video calls to kill Saudi king
A new video posted on an Islamist website, depicts an al-Qaida leader calling for the assassination of Saudi Arabia's king because of his leading role in the Madrid Interfaith Conference.

King Abdullah of Saudi Arabia prepares to open the World Conference on Dialogue as in Madrid, Wednesday. The Saudi king sponsored a conference in Madrid earlier this month, which was attended by representatives of five large faiths: Islam, Christianity, Buddhism, Hinduism and Judaism.

During the Interfaith Conference, Abdallah called on the Muslim, Christian and Jewish participants to join him in a reconciliation effort, while rejecting the forces of "religious fanaticism."

In the past few years, al-Qaida has openly denounced the Saudi royal family for its cooperation with the United States.

A series of al-Qaida attacks on Saudi soil in 2003 and 2004, aimed at destabilizing US-Saudi relations. In May 2003, suicide bombers killed 34 people, including eight Americans, at a housing compound for Westerners. A year later, the organization attacked oil installations, taking foreign workers hostage and leaving 22 people dead, including an American. In June 2004, three American nationals were killed during a single week, and in December of that year, terrorists stormed the American consulate, killing five staff members.

Since then, the Saudi security authorities have launched multiple waves of arrests against people suspected of involvement in terrorist activities. Last year, an al-Qaida terror cell was caught and charged with planning a series of mega-terror attacks against Saudi gas and oil installations, aiming at bringing down the regime. A group member confessed they acted upon a religious decree issued by Osama Bin Ladin. They said they believed that by cutting off the oil and gas supply to the West, the American forces would have been lured into Saudi Arabia, where al-Qaida could then fight them directly.
Posted by: Besoeker || 08/05/2008 00:00 || Comments || Link || E-Mail|| [6515 views] Top|| File under:
Home Front: WoT
Counterintelligence Field Activity (CIFA) mission assumed by Defense Inactivity Agency (DIA).
WASHINGTON (Reuters) - The Pentagon on Monday said it was closing a controversial intelligence office that had raised concerns about domestic spying by the military after the September 11 attacks.

The Defense Department said it had "disestablished" the Counterintelligence Field Activity office, or CIFA, created in February 2002 by former Defense Secretary Donald Rumsfeld to manage defense and armed service efforts against intelligence threats from foreign powers and groups such as al Qaeda. Those responsibilities will now be carried out by a new organization called the Defense Counterintelligence and Human Intelligence Center, overseen by the Pentagon's Defense Intelligence Agency.

CIFA's operations stirred concern among members of Congress and civil liberties advocates. A CIFA database known as Talon, set up to monitor threats against U.S. military installations, was found to have retained information on U.S. antiwar protesters including Quakers after they had been found to pose no security danger, officials said.

Talon, the acronym for Threat and Local Observation Notice, was ended last year as a result of the outcry. But the controversy, leading the Defense Department to reorganize CIFA's functions after a broad review of Pentagon intelligence operations, officials said.

A senior defense official, who spoke on condition of anonymity, said Defense Secretary Robert Gates approved the change after the review found the office's functions could be performed more effectively by another agency.

The Army, Air Force and Navy operate their own separate counterintelligence operations. Officials said coordinating and management function previously performed by CIFA would be taken over by the new center, which will also oversee DIA's operations in traditional espionage.

"Integration under one organization will result in greater collaboration in operational and support areas where both disciplines overlap," Army Maj. Gen. Theodore Nicholas, the center's new director, said in a statement.
Posted by: Besoeker || 08/05/2008 00:00 || Comments || Link || E-Mail|| [6507 views] Top|| File under:
India-Pakistan
Special tribunal lifts ban on SIMI
NEW DELHI: A special tribunal headed by Justice Geeta Mittal, a sitting Delhi High Court judge, on Tuesday lifted the ban on the Students Islamic Movement of India (SIMI).

The tribunal observed that there is no new evidence against SIMI showing that it is a terrorist organisation.

"Material given by the Home Ministry is insufficient, so ban cannot be continued," the judge said in a sealed order handed over to the ministry.

The judge was hearing the petition by SIMI, challenging the two-year ban imposed on it by the central government Feb 7, 2008.
Posted by: john frum || 08/05/2008 13:25 || Comments || Link || E-Mail|| [6467 views] Top|| File under:
Protesters lynch two policemen in J&K
JAMMU: Two policemen were on Tuesday lynched by protesters in J&K's Jorian sector, as the Amarnath land row agitation raged on in the state with violent protests in both Srinagar and Jammu. Eight policemen were injured as protestors torched a police station and tehsil office in Jorian. Police had to open fire to to control the agitators. Jorian is a border town about 45 km north of Jammu.

Earlier, Rail traffic to Jammu was suspended after protesters pulled out 800 metres of railway track and burnt wooden logs on nearby railway bridge in Gagwal. An angry mob blocked the Jammu-Pathankote National Highway from Kathua to Vijaypur - a stretch of nearly 50 km. Some of the protesters, according to sources, also damaged the Jammu-Pathankote railway track between Ghagwal and Samba - a stretch of 10 km. The sources said the police and army troopers present there could only watch as mute spectators.

People claiming to be eyewitnesses said the furious protesters were shouting "it is the time for Delhi to listen (to them)". The fresh spate of violence comes a day after two protesters were allegedly killed in police firing in Samba town. Their bodies were cremated Tuesday amid raging anger and anguish over the Amarnath land row.

The Jammu and Kashmir government on Tuesday ordered a magisterial probe into the alleged police firing in Samba on demonstrators blocking traffic on the Jammu-Pathankote Highway to press for their demand of restoration of 40 hectares of forest land in north Kashmir to the board of a Himalayan cave shrine in south Kashmir.

The protesters alleged that district police chief Prabhat Singh opened fire first and other policemen followed. Official sources said Governor NN Vohra, who is performing chief ministerial functions after the state assembly was dissolved July 9, took cognizance of the case and ordered that the killings be probed by a magistrate. District official Saurav Bhagat told newsmen that a "magisterial probe has been ordered", and soon the terms of reference would be announced. But the people were not satisfied and were demanding action against the accused police officer. Hundreds of them Tuesday laid siege to the highway demanding that the accused be brought to book.

Police officials said traffic came to a standstill on the highway even as most parts of the Jammu region continued to be under curfew for the fourth day Tuesday. Army and police personnel were deployed to guard stranded trucks. "There is no fixed formula to deal with such a situation. It has to be handled with care and this time we don't want any escalation in the tension," a police officer told IANS on condition of anonymity. The issue of the land transfer to the Shri Amarnath Shrine Board (SASB) and its subsequent revocation has polarised Muslim and Hindus of the state. At least 14 people have been killed in both the regions, the Kashmir Valley and Jammu, of the state since May 26 when the government first ordered diversion of the land to the SASB.

The order was later revoked July 1 following 10-day long violent protests in the Muslim-dominated valley in June.
Posted by: john frum || 08/05/2008 10:35 || Comments || Link || E-Mail|| [6493 views] Top|| File under:
Pakistani Forces Kill 94 Militants in 5-Day Swat Valley Battle
Pakistan's security forces killed as many as 94 militants in five days of fighting in the northwestern Swat Valley after a two-month cease-fire broke down, the military said.

``A decisive operation has been launched that will continue till the complete elimination of militants from Swat,'' Brigadier Zia Anjum Bodla told reporters yesterday, the official Associated Press of Pakistan reported. Fourteen security personnel and 20 civilians were also killed in the fighting, he said.

Security forces began fighting supporters of Maulana Fazlullah, a local pro-Taliban cleric, in Swat last year. The provincial government agreed in May to withdraw soldiers and allow Islamic law in the valley, where militants oppose Pakistan's support for the U.S.-led campaign against terrorism.

Local Taliban fighters repeatedly violated the accord by burning schools for girls and abducting and killing members of the security forces, APP cited Bodla as saying.

The clashes began after militants on July 29 kidnapped 25 security personnel from a post managed by police and paramilitary forces in the town of Deolai.

Swat Valley, about 250 kilometers (155 miles) northwest of the nation's capital, Islamabad, was once a popular tourist destination. In June, militants set fire to a government-owned hotel in the area's Malam Jabba ski resort.

Prime Minister Yousuf Raza Gilani's government says it is tackling Islamic extremism using a strategy of negotiation, economic and political development and the selective use of military force in an effort to cut terrorist attacks that killed more than 2,000 people in Pakistan last year.

Pakistani government leaders agreed July 23 to increase investment in education and employment in tribal areas to dampen support for militants.

The U.S. and the North Atlantic Treaty Organization say Pakistan's policy of holding talks with militants in the tribal areas has led to increased attacks by Taliban and al-Qaeda fighters in neighboring Afghanistan.
Posted by: tipper || 08/05/2008 09:59 || Comments || Link || E-Mail|| [6467 views] Top|| File under:
US told not to back terrorism against Pakistan
KARACHI: Pakistan has complained to the United States military leadership and the Central Intelligence Agency (CIA) that Washington's policy towards terrorism in Pakistan was inconsistent with America's declared commitment to the war against terror.

Impeccable official sources have said that strong evidence and circumstantial evidence of American acquiescence to terrorism inside Pakistan was outlined by President Pervez Musharraf, Chief of Army Staff General Ashfaq Pervez Kayani and Director General Inter Services Intelligence (ISI) Lt. Gen. Nadeem Taj in their separate meetings with US Chairman Joint Chiefs of Staff Admiral Michael Mullen and CIA Deputy Director Stephen R Kappes on July 12 in Rawalpindi.

The visit by the senior US military official along with the CIA deputy director — carrying what were seen as India-influenced intelligence inputs — hardened the resolve of Pakistanís security establishment to keep supreme Pakistan's national security interest even if it meant straining ties with the US and Nato.

A senior official with direct knowledge of these meetings said that Pakistan's military leadership and the president asked the American visitors "not to distinguish between a terrorist for the United States and Afghanistan and a terrorist for Pakistan".

For reasons best known to Langley, the CIA headquarters, as well as the Pentagon, Pakistani officials say the Americans were not interested in disrupting the Kabul-based fountainhead of terrorism in Balochistan nor do they want to allocate the marvellous predator resource to neutralise the kingpin of suicide bombings against the Pakistani military establishment now hiding near the Pak-Afghan border.

In the strongest evidence-based confrontation with the American security establishment since the two countries established their post-9/11 strategic alliance, Pakistani officials proved Brahamdagh Bugti's presence in Afghan intelligence safe houses in Kabul, his photographed visits to New Delhi and his orders for terrorism in Balochistan.

The top US military commander and the CIA official were also asked why the CIA-run predator and the US military did not swing into action when they were provided the exact location of Baitullah Mehsud, Pakistan's enemy number one and the mastermind of almost every suicide operation against the Pakistan Army and the ISI since June 2006.

One such precise piece of information was made available to the CIA on May 24 when Baitullah Mehsud drove to a remote South Waziristan mountain post in his Toyota Land Cruiser to address the press and returned back to his safe abode. The United States military has the capacity to direct a missile to a precise location at very short notice as it has done close to 20 times in the last few years to hit al-Qaeda targets inside Pakistan.

Pakistani official have long been intrigued by the presence of highly encrypted communications gear with Baitullah Mehsud. This communication gear enables him to collect real-time information on Pakistani troop movement from an unidentified foreign source without being intercepted by Pakistani intelligence.

Admiral Mullen and the CIA official were in Pakistan on an unannounced visit on July 12 to show what the US media claimed was evidence of the ISI's ties to†Taliban commander Maulana Sirajuddin Haqqani and the alleged involvement of Pakistani agents in the bombing of the Indian embassy in Kabul.

Pakistani military leaders rubbished the American information and evidence on the Kabul bombing but provided some rationale for keeping a window open with Haqqani, just as the British government had decided to open talks with some Taliban leaders in southern Afghanistan last year.

Before opening new channels of communication with the Taliban in Helmand province in March this year, the British and Nato forces were talking to leading Taliban leaders through†Michael Semple, the acting head of the European Union mission to Afghanistan, and Mervyn Patterson, a senior UN official, before their unprecedented expulsion from Afghanistan by the Karzai government†in January this year.

The American visitors were also told that the government of Pakistan had to seek the help of Taliban commanders such as Sirajuddin Haqqani for the release of its kidnapped ambassador Tariquddin Aziz, after the US-backed Karzai administration failed to secure Aziz's release from his captors in Afghanistan.

Admiral Mullen and Kappes were both provided information about the activities of the Indian consulates in Kandahar and Jalalabad and were asked how the CIA does not know that both Indian consulates are manned by Indian Intelligence who plot against Pakistan round the clock.

" We wanted to know when our American friends would get interested in tracking down the terrorists responsible for hundreds of suicide bombings in Pakistan and those playing havoc with our natural resources in Balochistan while sitting in Kabul and Delhi,", an official described the Pakistani mood during the July 12 meetings.

Throughout their meetings, the Americans were told that Pakistan would like to continue as an active partner in the war against terror and at no cost would it allow its land to be used by our people to plot terror against Afghanistan or India . However, Pakistan would naturally want the United States, India and Afghanistan to refrain from supporting Pakistani terrorists.

Pakistani officials have said that the current "trust deficit" between the Pakistani and US security establishment is not serious enough to lead to a collapse , but the element of suspicion is very high, more so because of† the CIA's decision to publicise the confidential exchange of information with Pakistan and to use its leverage with the new government to try to arm-twist the Army and the ISI.

The Pakistani security establishment, officials said, want a fresh round of strategic dialogue with their counterparts in the US, essentially to prioritise the objectives and terrorist targets in the war against terror, keeping in mind the serious national security interests of the allies.
Posted by: john frum || 08/05/2008 07:23 || Comments || Link || E-Mail|| [6485 views] Top|| File under:
Suspected LTTE militant arrested
In a joint operation by the Ramanathapuram 'Q' Branch police, one more suspected militant of the Liberation Tigers of Tamil Eelam was arrested on Sunday in connection with the seizure of Global Positioning System and other electronic material at Uppur near here recently. K.A. Senthil Velan, Superintendent of Police, Ramanathapuram, told The Hindu that the police team surrounded him at the Ramanathapuram bus stand. He was identified as Krishna Neethan alias Nixon (22), son of Sivasekaran of Trincomalee.
Posted by: Fred || 08/05/2008 00:00 || Comments || Link || E-Mail|| [6461 views] Top|| File under:
Afia Siddiqui flown to US for trial
Dr Afia Siddiqui, "missing" with her three children from Karachi for six years, was underground in Pakistan and Afghanistan all this time. She was arrested on July 21 this year from Kabul and has been flown to the United States to face terrorism-related charges.

Contrary to several newspaper reports over the years, including recent ones, Dr Siddiqui has never been in Pakistani custody and neither in that of the US, until her arrest barely two weeks ago. She left the US in early 2003 as the net around her was tightening, since she was believed to be involved in offering her scientific expertise and other help to Al Qaeda or related groups.

Dr Siddiqui, along with her three children, took a cab from her mother's house in Gulshan-e-Iqbal in Karachi on March 30, 2003, to take a flight for Rawalpindi, but never arrived at the airport. The family, it appears, was not unaware of Dr Siddiqui's whereabouts although it kept claiming otherwise.


So when do they get arrested?

On April 1, 2003, the then interior minister Faisal Saleh Hayat denied Pakistani authorities had arrested the scientist. He was reported to have said a day later that Dr Siddiqui was connected to Al Qaeda and was absconding.

Dr Siddiqui, who spent 10 years at prestigious American academic institutions, completing her PhD in genetics, returned to Pakistan in 2002 but went back to the US in February 2003, apparently to look for a job appropriate to her qualifications. She returned to Karachi by the end of February 2003 after renting a post office box in her name in Maryland for receipt of her mail. It has been claimed by the FBI that the box was hired for Majid Khan, allegedly a member of Al Qaeda residing in Baltimore.

At the time, NBC reported that the Pakistani scientist had been arrested in Pakistan on suspicion of facilitating money transfers for the terror networks of Osama Bin Laden, a report her mother called "absurd".

This article starring:
Gulshan-e-Iqbal
Karachi
Rawalpindi
AFIA SIDIQUI
al-Qaeda
Faisal Saleh Hayat
MAJID KHAN
al-Qaeda
Posted by: Fred || 08/05/2008 00:00 || Comments || Link || E-Mail|| [6491 views] Top|| File under: al-Qaeda
Army convoy hits bomb, 6 injured
Six soldiers were wounded on Monday when a roadside bomb hit their convoy near the Machan Baba Ziarat area of South Waziristan Agency, security officials said. The convoy was going from Tank to Wana when the explosion occurred. The bomb was planted on the road at Tanai.

This article starring:
Machan Baba Ziarat
Tank to Wana
Posted by: Fred || 08/05/2008 00:00 || Comments || Link || E-Mail|| [6463 views] Top|| File under: Taliban
Taliban free 37 prisoners of rival group
GHALANAI: A jirga of tribal elders in Mohmand Agency on Monday brokered the release of 37 prisoners from the captivity of the Taliban. The 37 people were arrested after the Taliban clashed with members of another armed group called the followers of Muslim Khan, alias Shah Sahib, two weeks ago. Shah Sahib and several of his men were killed in the incident. The Taliban had freed six of the 37 prisoners' colleagues on Sunday when the jirga was in progress. Jirga member Abu Noman announced that the 37 people were being freed unconditionally.

This article starring:
Mohmand Agency
Jirga member Abu Noman
MUSLIM KHAN
Lashkar-e-Taiba
SHAH SAHIB
Lashkar-e-Taiba
Posted by: Fred || 08/05/2008 00:00 || Comments || Link || E-Mail|| [6501 views] Top|| File under: Lashkar e-Taiba
Iraq
ISF Order of Battle
The August 2008 updates to the Iraqi Security Forces Order of Battle are now available at the ISF OOB homepage. The significant changes to the Order of Battle that occurred in July are summarized below. There are major changes to the order of battle pages and map due to new formations, re-subordinations, and reorganizations.


see link for details
Posted by: 3dc || 08/05/2008 20:12 || Comments || Link || E-Mail|| [6519 views] Top|| File under:
Iraqis take over security in one Diyala district
Iraqi forces have taken over security responsibilities for a southern area of Diyala province where a recent offensive was launched.

Security for the Balad Ruz district — which was the subject last week of a "clear and search" operation led called "Operation Saber Pursuit" — was handed over from the U.S. Army's 2nd Squadron, 3rd Armored Cavalry Regiment to Iraqi police and the 18th Brigade, 5th Iraqi Army Division.

"The Iraqis are ready to take over this area," Faris Radi Abas, the Balad Ruz police chief, was quoted as saying in a U.S. military news release. "Our people are ready to come back to their homes and support the coalition and Iraqi forces."

Last week, U.S. officials said Operation Saber Pursuit had gone from a combat focus to community building. But, like many previous U.S. operations in Diyala, troops faced little resistance, and suspected insurgents had fled well before the combined U.S. and Iraqi forces arrived.

Soldiers began Saber Pursuit by rounding up all the men in area villages and questioning them to find out if any were insurgents. They initially found that insurgents had already fled the villages and cleared out many of their weapons cache sites.

But they encountered more people as they worked their way through the area, according to Maj. Cameron Cantlon, the 2nd Squadron executive officer.

These people have also helped the soldiers uncover the insurgents' hidden weapons.

Iraqi soldiers with 18th Brigade, 5th Iraqi Army Division and American soldiers with 2nd Squadron, 3rd Armored Cavalry Regiment unearthed 12 caches near Hamud, Iraq. The caches contained 60 mm mortar rounds with a mortar tube, a rocket-propelled grenade launcher with various grenades and several AK-47 assault rifles.

Soldiers are now assessing the communities to find out what they need and to propose solutions to their problems. Iraqi soldiers are also meeting with local officials and residents.

Insurgents had previously returned to the area after coalition forces swept through. But commanders say they won't be able to do that this time because Iraqi soldiers will be staying behind and more Iraqi police will be hired to help them.

Nearly 50,000 Iraqi police and soldiers are also involved in operations against al-Qaida in Iraq throughout Diyala province, a senior provincial official said Wednesday.

Posted by: GolfBravoUSMC || 08/05/2008 10:16 || Comments || Link || E-Mail|| [6462 views] Top|| File under:
Leader of al-Qaeda in Diala Jugged
Iraqi security forces on Monday arrested the leader of al-Qaeda in Diala during a security operation in the province, according to the state-run al-Iraqia satellite television.

"Security forces arrested Basem al-Safaah, the leader of al-Qaeda in Diala, during a security raid waged within Bashaer al-Kheir (Promise of Good) security operation in the province," the channel quoted a security source as saying. "The man is believed to be involved in killing civilians and displacing families from the province," he added, giving no more details.

Diala province extends to the northeast of Baghdad as far as the Iranian border. Its capital is Baaquba. It covers an area of 17,685 square kilometers (6,828 sq mi).

A large portion of the province is drained by the Diala River, a major tributary of the Tigris. Because of its proximity to two major sources of water, Diala's main industry is agriculture, primarily dates grown in large Date Palm groves. It is also recognized as the orange capital of the Middle East.

In January 2008 Operation Phantom Phoenix was launched in an attempt to eradicate the remnants of al-Qaeda network following the Diala province campaign between 2006 and 2007.
Posted by: GolfBravoUSMC || 08/05/2008 00:00 || Comments || Link || E-Mail|| [6467 views] Top|| File under:
5 gunmen detained in Kirkuk
(VOI) -- A joint Iraqi-U.S. force captured five gunmen, including four wanted persons belonging to the so-called Islamic State of Iraq group in the western part of Kirkuk city on Monday, a security official said. "An Iraqi force, backed by U.S. troops, conducted a wide-scale search raid in the village of Kuwaybidha, (55 km) western Kirkuk, nabbing five gunmen, including four wanted members of the Islamic State of Iraq," Brig. Sarhad Qader, the Kirkuk districts' police chief, told Aswat al-Iraq -- Voices of Iraq -- (VOI). The Islamic State of Iraq, announced in October 2006, is composed of seven armed organizations, most prominent of them is the al-Qaeda in Iraq. The group, active in central and western Iraq provinces, is led by a person of the name Abu Omar al-Boghdadi.


Posted by: Fred || 08/05/2008 00:00 || Comments || Link || E-Mail|| [6464 views] Top|| File under: Islamic State of Iraq
2 gunmen killed in clashes in Mosul
(VOI) -- Iraqi army forces killed two gunmen in clashes that erupted on Monday between the Iraqi military and unidentified armed men in western Mosul, an army source said. "Unidentified gunmen waged an attack on an Iraqi army checkpoint in the area of al-Hai al-Sinaie, western Mosul, prompting the Iraqi soldiers to fire back, killing two gunmen," the source, who declined to have his name mentioned, told Aswat al-Iraq -- Voices of Iraq -- (VOI). "The gunmen's vehicle, which contained two Kalashnikov assault rifles and an RPG-7 launcher, was seized," the source added.
Posted by: Fred || 08/05/2008 00:00 || Comments || Link || E-Mail|| [6459 views] Top|| File under: Iraqi Insurgency
15 wanted men nabbed in Muqdadiya
(VOI) -- Security forces on Monday arrested 15 wanted men during a security crackdown launched in Muqdadiya district in Diala, a security source said. "Security forces arrested 15 wanted men in separate areas in Muqdadiya, northeast of Baaquba," the source, who asked for anonymity, told Aswat al-Iraq - Voices of Iraq - (VOI). "The operation came within the framework of Bashaer al-Kheir (Promise of Good) security operation in Diala," he noted. He did not add further details. Iraqi forces, backed by U.S. troops, had launched the security campaign Bashaer al-Kheir in Diala to track down gunmen of al-Qaeda network in the volatile province.
Posted by: Fred || 08/05/2008 00:00 || Comments || Link || E-Mail|| [6483 views] Top|| File under: al-Qaeda in Iraq
Security forces defuse car bomb in Mosul
(VOI) -- Iraqi security forces on Monday defused a car bomb, arrested four wanted men and found weapons in two separate incidents in Ninewa, the official spokesman for the Ninewa operations command said. "The forces detonated a car rigged with explosives on the main road near the public hospital in al-Shefaa neighborhood in western Mosul," Brig. Khaled Abdul Sattar told Aswat al-Iraq - Voices of Iraq - (VOI). "The blast left no casualties," he added.

Meanwhile, the brigadier said a force from the 3rd division of the Iraqi army managed to arrest four wanted men in Tal Meshref village in Sinjar district in west of Mosul. "The forces searched the village and found three Rocket Propelled Grenades (RPG) and a BKC gun and a Dimitrov machine gun," he noted.
Posted by: Fred || 08/05/2008 00:00 || Comments || Link || E-Mail|| [6496 views] Top|| File under: al-Qaeda in Iraq
40kg bomb defused in Nassiriya
(VOI) -- A bomb squad defused 40 kg of the highly explosive C4 on a road in northeastern Nassiriya, the media spokesman for the Thi-Qar police said on Monday. "The forces defused the bomb, planted by unknown gunmen on the road between Sabd Dakhiel district, northeastern of Nassiriya, and the center of the province," Major Naser al-Majedi told Aswat al-Iraq - Voices of Iraq - (VOI). "The bomb was defused by a bomb expert," he added.
Posted by: Fred || 08/05/2008 00:00 || Comments || Link || E-Mail|| [6464 views] Top|| File under: Mahdi Army
34 wanted men captured in Diala
(VOI) -- An Iraqi force on Monday captured 34 on the security authorities' list of wanted persons as part of Operation Bashaer al-Kheir (Promise of Good) in different areas of Diala province, an official source said. "A joint Iraqi army-police force, with air backing from the U.S. forces, arrested 34 wanted men in the district of al-Khalis and al-Khazraj village in Diala within Operation Bashaer al-Kheir," Muhammad al-Aaskari, the official spokesman for the Iraqi defense ministry, told Aswat al-Iraq -- Voices of Iraq -- (VOI).


Posted by: Fred || 08/05/2008 00:00 || Comments || Link || E-Mail|| [6463 views] Top|| File under: al-Qaeda in Iraq
Deputy Ninewa governor escapes assassination attempt in Mosul
(VOI) -- The deputy governor of Ninewa province on Monday survived an assassination attempt when an explosive charge went off targeting his motorcade in western Mosul, killing one of his bodyguards and injuring five, a security source said.

"An improvised explosive device went off targeting the motorcade of Khesro Kouran, deputy governor of Ninewa, in al-Yurmok square in western Mosul killing one bodyguard and wounding five," Captain Mousleh Ismail, the commander of the bodyguards, told Aswat al-Iraq - Voices of Iraq - (VOI). "The deputy governor was not inside the motorcade at the time of the explosion," he added. "The wounded were rushed to al-Mansour hospital for treatment, while the body was sent to the forensic medicine department," he also said. Meanwhile, Kouran told the VOI over the phone that he was not in the motorcade at the time of the explosion, noting that the motorcade was on "an official mission."

Khesro Kouran is the official of the branch 14 of the Kurdistan Democratic Party (KDP), led by Kurdish President Massoud Barazani. He has survived several attempts on his life.
Posted by: Fred || 08/05/2008 00:00 || Comments || Link || E-Mail|| [6504 views] Top|| File under: Iraqi Insurgency
Leader of al-Qaeda in Diyala detained - TV
(VOI)- Iraqi security forces on Monday arrested the leader of al-Qaeda in Diala during a security operation in the province, according to the state-run al-Iraqia satellite television. "Security forces arrested Basem al-Safaah, the leader of al-Qaeda in Diala, during a security raid waged within Bashaer al-Kheir (Promise of Good) security operation in the province," the channel quoted a security source as saying. "The man is believed to be involved in killing civilians and displacing families from the province," he added, giving no more details.

This article starring:
Basem al-Safaah
al-Qaeda in Iraq
Posted by: Fred || 08/05/2008 00:00 || Comments || Link || E-Mail|| [6483 views] Top|| File under: al-Qaeda in Iraq
Israel-Palestine-Jordan
Israel releases Hamas ex-minister
A minister for the Hamas group in the former Palestinian government, Omar Abdelrazek, has been freed after two years in Israeli custody, reports say. Mr Abdelrazek served as finance minister in the Hamas-led administration installed in 2006. He was among a large group of Hamas politicians seized by Israel in June 2006, accused of membership of a terrorist organisation. He was not charged with an offence or put on trial during his detention.

Mr Abdelrazek was released overnight from Megiddo prison in northern Israel, a Palestinian security official said. The Palestinian Centre for Prisoner Studies says 48 Palestinian members of parliament or former ministers remain in Israeli custody, most of whom are members of Hamas. Mr Abdelrazek, a prominent West Bank economics professor, was one of more than two dozen Hamas MPs and ministers detained after gunmen from Gaza captured Israeli soldier Gilad Shalit in a cross-border raid.
Posted by: Fred || 08/05/2008 00:00 || Comments || Link || E-Mail|| [6484 views] Top|| File under: Hamas
Israel transfers 88 Fatah men who fled Gaza into West Bank
Israel drove 88 Palestinians allied to Palestinian President Mahmoud Abbas' Fatah movement into the West Bank on Monday, two days after they fled clashes with Hamas in Gaza that cemented the Islamist group's hold on the coastal enclave.

Their two-bus convoy was escorted by Israeli police and army vehicles across Israel to the Palestinian-run town of Jericho and the men were taken to a security compound controlled by Abbas' Fatah-dominated force.

Defense Minister Ehud Barak decided late Sunday to allow a group of Fatah activists who fled the Gaza Strip over the weekend to be transferred to Palestinian Authority control in the West Bank.

The activists include members of the Hilles clan, some of the 188 Palestinian who escaped into Israel following a series of clashes with Hamas which left 11 people dead. It was decided that the refugees would be granted temporary asylum in the West Bank city of Jericho, despite initial plans to transfer them to Ramallah.

Israel originally admitted the men following a request from Palestinian President Mahmoud Abbas, on the understanding that they would be sent on to the West Bank.

Israel sent about 30 members of the Helles clan back to the Gaza Strip on Sunday, citing an updated request from Abbas and Palestinian Prime Minister Salam Fayyad. "Israeli authorities halted the process, however, as they received information that they were being arrested by Hamas," the Israeli army said in a statement.

Israeli defense sources speculated that Abbas repented his initial decision for fear that it would be perceived as his Fatah movement abandoning its last foothold in Gaza and ceding the Strip to Hamas.

Aides to Abbas confirmed this view. "Fatah officials in Gaza should stay in their posts and should not leave Gaza to Hamas," Fahmi Zaghrir, a West Bank spokesman for Fatah, said on Sunday.

However, exceptions would be made for those wanted by Hamas, said Nimr Hamad, an Abbas adviser.

It was not immediately clear how many Gazans would be transported to the West Bank city of Ramallah, where Abbas's Western-backed government is based.

The army said several of the men would remain at least temporarily at Israel's Barzilai hospital near the Gaza Strip, where they have been undergoing treatment for wounds sustained during fighting with Hamas.

Hamas official Sami Abu Zuhri said Sunday that the Helles family was welcome to return to the Gaza Strip. "We assured them of their safety," he said.

But Abu Zuhri said the fact that family members fled to Israel "proved they had been involved in breaking the law."

The Association for Civil Rights in Israel on Sunday petitioned the High Court of Justice to order the defense ministry to halt the deportation of Fatah members who fled the Gaza Strip over the weekend.

Deputy Supreme Court President Eliezer Rivlin has ordered Defense Minister Ehud Barak to respond to the petition by Monday afternoon.

"The matter of the petition, by its nature, cannot be deferred," wrote ACRI attorney Oded Feller in the petition. "Continuing [the process of] returning the asylum-seekers to Gaza is liable to endanger their lives, well-being and freedom."

Feller said putting the asylum-seekers at such risk constitutes a serious violation of human rights, and added that Israel should take other steps that don't endanger their lives if they pose a security risk to the state.


Posted by: Fred || 08/05/2008 00:00 || Comments || Link || E-Mail|| [6495 views] Top|| File under: Hamas
Southeast Asia
Philippine Supreme Court halts autonomy deal
The Supreme Court in the Philippines has halted the signing of an agreement between the Philippine government and the Islamic rebel movement, Moro Islamic Liberation Front. The agreement was due to be signed on Tuesday.

The agreement, which took ten years to negotiate, would have given autonomy to three million Muslims on the southern island of Mindanao. However, non-Muslims on the island, mainly Roman Catholics, feared their agricultural land would be carved up under the deal and took the matter to the Supreme Court.

The agreement would have paved the way for definitive peace negotiations in the Philippines and brought an end to a 30-year conflict in Mindanao.
Posted by: Fred || 08/05/2008 00:00 || Comments || Link || E-Mail|| [6550 views] Top|| File under: Moro Islamic Liberation Front
Syria-Lebanon-Iran
Murdered Syrian officer 'knew too much'
Ah, Ye Olde "Knew Too Much"...


Amid increasing speculation, some Arab media and Syrian dissidents suggested Monday that the reported assassination of a senior Syrian intelligence officer over the weekend may be a case of one man knowing too much for his own good. As of Monday, the tightly-controlled Syrian press had yet to comment on the reported death of Brig.-Gen. Muhammad Suleiman, said to be a close adviser to Syrian President Bashar Assad, who was reportedly killed by a sniper from a yacht.

"There is no doubt that General Muhammad Suleiman is the closest person to Bashar al-Assad and is his right hand in the armed forces and he knows everything," an unidentified Syrian official was quoted as saying in Monday's London-based Asharq al-Awsat, which is owned by Saudi Arabia and is critical of Assad's government. "He has all the files; security, financial and [army] reform" files. Suleiman, 49, was responsible for "sensitive security files" in the Syrian president's office and in charge of the financing and reform of the Syrian army, the source said. But he added that it was too early to know whether the assassination had to do with particular files Suleiman handled. "It's better to wait three or four days until the indications appear in this or that direction, particularly because the assassination took place in a very precise way," he was quoted as saying by Asharq al-Awsat.

Other Syrian sources, quoted in the Al Bawaba news site, have said he was the liaison officer to Hizbullah, in addition to other assignments.

Asharq al-Awsat also said Suleiman had been among the Syrian officials requested by the former president of the international tribunal to investigate the assassination of former Lebanese Prime Minister Rafiq Hariri.

Dissidents were quick to point the finger at the regime. "As [with] everybody else, it seems, I cannot help but connect [Suleiman's assassination] to an ongoing attempt at eliminating people who have sensitive information on the Lebanese file and Syria's involvement there, perhaps even the assassination of Hariri, et al," the Maryland-based Syrian dissident and novelist Ammar Abdulhamid wrote in an e-mail interview. "It seems that the indictment issued against [President] Omar Bashir of Sudan [by the International Criminal Court for genocide, crimes against humanity and murder] might have had a psychological impact here. After all, the Tribunal is still the main threat against the regime."

But Syrian expert Joshua Landis, the co-director of the Center for Middle Eastern Studies at the University of Oklahoma, said he doubts the veracity of many such claims, often circulated by the regime's opponents to show Western countries that Syria is unstable and not worth engaging. "We don't know anything about this Muhammad Suleiman," he told The Jerusalem Post. "It's really all wild speculation. There is a big propaganda machine that would use something like this to imply that the regime is falling apart... I think there will be a lot of speculation about this, [and] all of it will be uninformed or misleading." Landis said that Suleiman had played an important role the first two years of Bashar Assad's regime, serving "as a sort of chief of staff" but had played a less prominent role since then. The assassination, he added, is "embarrassing to the regime," since it is doing its best to depict itself as "a sea of tranquility in the Middle East fraught with extremism, factionalism and al-Qaida type elements."

Israeli diplomatic sources said it was difficult to tell what kind of significance the killing of Suleiman would have on Syria domestically, or on the possible ramifications for Israel, since no one had any definitive idea who was responsible. "There is a complete Syrian blackout," the sources said, adding that there were a number of theories about who might have had an interest in killing him.

The first theory is that it had to do with internal fighting inside Hizbullah, and a possible "settling of accounts." The second theory is that Assad himself may have wanted to see him killed, concerned he may have known too much about the assassination of former Lebanese Prime Minister Rafik Hariri three years ago. The UN-established Special Tribunal for Lebanon is expected early next year to begin trying those suspected of killing Hariri in 2005. And the third theory is that Israel was responsible for the killing, to stop the arms smuggling from Syria to Hizbullah. Suleiman was reportedly responsible for the transfer of arms to Hizbullah.

The officials said that unlike Israel's attack in September on an alleged nuclear facility in Syria, or the killing of Hizbullah commander Imad Mughniyeh in Damascus, Israel did not feel it had to prepare for a possible revenge attack, partly because the Syrians have not blamed Israel. Though Syria did blame Israel for the September attack, and Hizbullah blamed Israel for the killing of Mughniyeh, Damascus has not pointed a finger at Israel for the killing of Suleiman.

Suleiman's assassination, along with that of Hizbullah operations chief Imad Mughniyeh's, demonstrates that Syria's security apparatus is not fool-proof, says Moshe Maoz, a professor emeritus of Islamic and Middle Eastern Studies at the Hebrew University of Jerusalem. "This is a blow to the regime," he told the Post. "This is a police state and security is above everything. In this sense, it's not going good for the regime." Maoz said he "doubts very much" that Israel was involved in Suleiman's death.

Suleiman "was at the heart of the regime and Israel is in negotiations with Syria and this is not the time to do it," he said. "Normally, Israel would exhaust all possibilities to damage the regime, but not now. But it's very, very hard to say."

Channel Two journalist Ehud Ya'ari said Monday that Syrian sources indicated the assassination had to do with Suleiman's involvement with Syrian's alleged nuclear program.
Posted by: tu3031 || 08/05/2008 10:32 || Comments || Link || E-Mail|| [6469 views] Top|| File under:
Who's in the News
67
[untagged]
4
al-Qaeda in Iraq
4
Taliban
3
Hamas
2
Iraqi Insurgency
2
al-Qaeda
1
ISI
1
Islamic Movement of Uzbekistan
1
Govt of Iran
1
Jamaat-e-Islami
1
Lashkar e-Taiba
1
Mahdi Army
1
Moro Islamic Liberation Front
1
Popular Resistance Committees
1
Islamic State of Iraq
1
Govt of Pakistan
1
Govt of Sudan
Bookmark
E-Mail Me
The Classics
The O Club
Rantburg Store
The Bloids
The Never-ending Story
Thugburg
Gulf War I
The Way We Were
Bio
Merry-Go-Blog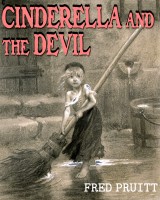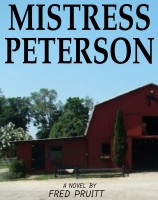 On Sale now!


A multi-volume chronology and reference guide set detailing three years of the Mexican Drug War between 2010 and 2012.

Rantburg.com and borderlandbeat.com correspondent and author Chris Covert presents his first non-fiction work detailing the drug and gang related violence in Mexico.

Chris gives us Mexican press dispatches of drug and gang war violence over three years, presented in a multi volume set intended to chronicle the death, violence and mayhem which has dominated Mexico for six years.
Click here for more information


Meet the Mods
In no particular order...


Steve White
Seafarious
Pappy
lotp
Scooter McGruder
john frum
tu3031
badanov
sherry
ryuge
GolfBravoUSMC
Bright Pebbles
trailing wife
Gloria
Fred
Besoeker
Glenmore
Frank G
3dc
Skidmark
Alaska Paul



Better than the average link...



Rantburg was assembled from recycled algorithms in the United States of America. No trees were destroyed in the production of this weblog. We did hurt some, though. Sorry.
18.207.157.152

Help keep the Burg running! Paypal: