Afghanistan
3 NatoTroops Killed in Afghanistan
Three International Security Assistance Force service members died following an

beturbanned goon

attack in eastern Afghanistan today.

The exact location of the incident or the nationalities of the troops have not been released yet, according to ISAF protocol.

Improvised Explosive Devices have been responsible for 50 percent of US soldier casualties this year, according to the website.

The tally of Isaf soldier deaths in Afghanistan this year now stands at 278. The majority of those who died are Americans, with 211 US soldiers 28 British soldiers killed.

Roadside bombs are frequently used by

hard boyz

to target foreign and Afghan National Security Forces.
Posted by: trailing wife || 08/09/2012 00:13 || Comments || Link || E-Mail|| [6459 views] Top|| File under:
Taliban Leaders Captured in Afghan, Nato Operation
Three Taliban leaders were captured in joint Afghan and NATO


...the North Atlantic Treaty Organization. A cautionary tale of cost-benefit analysis....


troop operations in Afghanistan, Isaf said in a statement on Wednesday.

"An Afghan and coalition security force tossed in the calaboose
Into the paddy wagon wit' yez!
a Taliban leader in Nahr-e Saraj district of Helmand


...an Afghan province populated mostly by Pashtuns, adjacent to Injun country in Pak Balochistan...


province, today," it said.

The commander allegedly controlled an

krazed killer

cell responsible for multiple attacks against Afghan and coalition forces throughout the region.

Another senior Taliban leader was captured in the Chimtal district of northern Balkh province, the statement added.

He allegedly funded

krazed killer

operations and co-ordinated attacks throughout the district. During the operation, the security force tossed in the slammer
I ain't sayin' nuttin' widdout me mout'piece!
one other suspected

krazed killer

.

Afghan and NATO troops on July 31 also tossed in the calaboose
Into the paddy wagon wit' yez!
a mid-level member of the Taliban called Haji Shakur. He apparently controlled dozens of

krazed killer

fighters was active in the Chora and Caluchi districts of Uruzgan province. He is accused of providing those under his control with ammunition and weapons, and recruiting local Afghans from the area for the Taliban.

The operation was conducted by

Afghan cops

, and supported by coalition troops.
Posted by: trailing wife || 08/09/2012 00:13 || Comments || Link || E-Mail|| [6462 views] Top|| File under: Taliban
Afghan double suicide attack kills three Nato troops
[Dawn] A double

suicide kaboom

killed three NATO


...the North Atlantic Treaty Organization. A cautionary tale of cost-benefit analysis....


soldiers in eastern Afghanistan on Wednesday, Afghan and Western officials said.

NATO's US-led International Security Assistance Force said three of its troops died in an "insurgent attack" in the east but gave no further details in line with policy.

A Western military official told AFP on condition of anonymity that the three soldiers were killed in a suicide attack in Asad Abad, the capital of Kunar province


... which is right down the road from Chitral. Kunar is Haqqani country.....


The nationalities of the soldiers were not disclosed, but American troops provide the bulk of the NATO mission in Kunar, a flashpoint for Taliban and other

gunnies

on the Pakistain-Afghanistan border.

Local police chief, Mohammad Aywaz Naziri, told AFP that two

snuffies

wearing

boom jacket

s blew themselves up as a group of foreign troops walked to the nearby governor's compound.

"This morning two

jacket wallah

s targeted US soilders... who were walking from their base to the governor's compound," Naziri said. One Afghan was also killed in the blast, he added.

Posted by: Fred || 08/09/2012 00:00 || Comments || Link || E-Mail|| [6458 views] Top|| File under: Taliban
Africa North
Egypt arrests Canadian student in Sinai
AFP - Egyptian police have nabbed
Drop the gat, Rocky, or you're a dead 'un!
a Canadian student in Sinai on suspicion of involvement in an ambush that killed 16 soldiers, security officials said on Wednesday.

The said the man, identified as David Edward, was in possession of an Egyptian identification card belonging to someone else and had taken pictures of armoured personnel vehicles.

A Canadian embassy official said he could not confirm or deny the arrest, due to privacy reasons.


The Egyptian police didn't seem to have any privacy concerns...


The officials said Edward entered the country on Sunday, the day

cut-throats

killed the soldiers in an ambush, and was a student at a Canadian university.

Egyptian troops and police are conducting a sweeping crackdown on Islamist

cut-throats

who targeted the soldiers.

Egyptian security can be suspicious of foreigners and has nabbed
Drop the gat, Rocky, or you're a dead 'un!
several over the past year on suspicion of spying or involvement in unrest, eventually releasing them.


'David' had a phony ID card and pics. He's not going to be released soon...
Posted by: trailing wife || 08/09/2012 00:00 || Comments || Link || E-Mail|| [6462 views] Top|| File under:
Morsi Replaces Intelligence Chief, North Sinai Governor
[An Nahar] Egyptian President Mohammed Morsi ordered spy chief Murad Muwafi on Wednesday to retire in a shuffle of military and intelligence ranks after the deadliest

thug

attack on troops in decades.

The decision extended to Abdel Wahab Mabrouk, the governor of North Sinai where a weekend attack that killed 16 soldiers took place.

Morsi also ordered Defense Minister Field Marshal Hussein Tantawi to find a new head for the military police, his

front man

Yasser Ali said in a televised statement.

Ali did not say if the attacks prompted the changes, but a

bigwig

close to Morsi said he decided to sack the generals because of the attack, which led to air strikes against the

thug

s.

Hamdi Badeen, the head of military police, was replaced because he failed to secure the funeral for the slain soldiers, with some protesters trying to assault Prime Minister Hisham Qandil.

"The prime minister was subjected to an insult. It was unacceptable," said the official on condition of anonymity because of the subject's sensitivity.

Morsi appointed Mohammed Rafaat Abdel Wahad Shehata as the interim head of General Intelligence.

Earlier on Wednesday, Muwafi, himself a former governor of North Sinai, issued a rare public statement saying his agency had forewarned of the weekend attack.

But he said the intelligence did not specify where the attack would take place and he had passed it on to the "relevant authorities," adding that his powerful agency's role was only to collect information.

Morsi is thought likely to have reached the decisions with the military top command, which ruled the country between president Hosni Mubarak


...The former President-for-Life of Egypt, dumped by popular demand in early 2011...


's ouster in February 2011 and Morsi's inauguration as his successor in June.

Posted by: Fred || 08/09/2012 00:00 || Comments || Link || E-Mail|| [6459 views] Top|| File under: Arab Spring
Egypt Army Kills Over 20 Suspected Militants In Sinai
[Ma'an] For the first time since the October War in 1973, the Egyptian army on Wednesday launched Arclight airstrikes in the Sinai Peninsula targeting

jihad boy

groups. More than 20 were killed.

A Ma'an

news hound

in el-Arish said Egyptian helicopters targeted armored vehicles belonging to "terrorists" in the villages of al-Toumah, al-Shallaq, and al-Atayqa.

The Arclight airstrikes started at 3 a.m. and stopped at 5 a.m. causing serious casualties.

Infantry soldiers then besieged what they described as

jihad boy

Islamic fascisti with the help of Bedouin tribes trying to control al-Toumah village, which houses the largest number of suspected

krazed killer

s.

Egyptian security sources said the groups fought back and attacked bunkers in el-Arish. Six officials

were maimed

, according to one source, during fierce

festivities

between troops and the attacking

krazed killer

s.

Military sources told Ma'an that a bunker near el-Arish airport and other bunkers in the city were attacked by jihadists. Two officers and a civilian

were maimed

in the attacks. The civilian was hit by a gunshot to the head and was transferred to el-Arish Hospital. Medics described the case as critical.

The attackers at the army bunker wore black uniforms similar to those who carried out Sunday's attack killing 16 Egyptian officers, another Egyptian military source explained.

"There are states behind what the

beturbanned goons

are doing in Sinai. It is far beyond Sinai groups' level," he said.
According to Egyptian security sources, over 2,000 Islamic militants reside in the Sinai region.

Security sources have begun briefing the Egyptian media on the details of the Sinai operation. Al-Youm al-Sabaa quoted a security source as saying that Egyptian authorities received Israel's consent prior to launching the air strikes in Sinai. The source further said that Israel consented to Egypt's use of advanced military equipment in the attack on area C, a region close to the border with Israel.
 
Egyptian daily al-Youm al-Sabaa reported that the offensive in northern Sinai ended after five hours of

festivities

with armed

hard boyz

and Egyptian air strikes. An Egyptian military official said that Egyptian troops were still pursuing

hard boyz

in several areas.
 
According to a report in Al Masrawy newspaper, the decision to attack in Sinai was made on Monday during a meeting between the Egyptian military command and police forces. It was decided that the Egyptian Air Force would strike three different terror nests, including nests in the city of Rafah and Sheikh Zuwayed. 
 
Security sources in the Sinai city of Sheikh Zuwayed reported that the army is currently raiding hundreds of houses in the region hoping to trace

faceless myrmidons

and confiscate weapons.
 
They added that the heavy gunfire had virtually stopped but that there are sporadic blasts and that aircrafts are still circling the skies.
 
Medical sources have said that the bodies of the

faceless myrmidons

that died in the soperation have yet to arrive to hospitals in the area.
 
Meanwhile,


...back at the palazzo, Count Guido had escaped from his bonds and overwhelmed this guard using the bludgeon the faithful Filomena had smuggled to him in the loaf of bread...


as a reaction to Sunday's deadly attack on Egypt's border with Israel, that left 16 Egyptian border troops dead, media outlets have reported that

Hamas, always the voice of sweet reason,

has announced its decision to deploy forces along the border with Egypt and has raised the security alert level. The decision comes as an effort to prevent weapons smuggling from the

Gazoo

Strip into Egypt.
 
In a statement posted on Hamas' website, the

Gazoo

ruling movement condemned "the ugly crime committed against the Egyptian soldiers," and sent its condolences to "the families of the victims, to Egypt's president and to his government."
Posted by: trailing wife || 08/09/2012 00:00 || Comments || Link || E-Mail|| [6462 views] Top|| File under:
Arabia
Detection of 20 explosive belts in Sana'a
[Yemen Post] Yemen's security authorities have detected about 20

boom belt

s that could have been used in

suicide kaboom

s, local sources said on Wednesday.

Mayor of the capital Sana'a Abdul-Qader Hilal affirmed that the police detected last week bombs and

boom belt

s in a shop in Al-Qadysia street.

He spelt out that the belts were discovered after a

jacket wallah

went kaboom! himself in a market in late July.

He affirmed that the police found out that the bomber was planning to carry out a terrorist operation that was designed to raise instability in Sana'a, hinting that residents contributed in foiling the conspiracy.

Al-Qaeda carried out a number of terrorist attacks in Sana'a, and the most deadliest one was carried out against a military parade rehearsal that killed about 100 soldiers in May.

Since its defeat in June, Al-Qaeda

forces of Evil

have

grabbed credit

for deadly attacks in Sana'a and other cities that targeted military and security chiefs, personnel, cadets and offices.

The authorities have defused many bombs near key security and private installations in recent weeks.

About 45 Yemenis were killed and dozens others were

maimed

as Ansar Al-Shariah attacked a rally of the Popular Resistance Committees in Abyan
...a governorate of Yemen. The region was a base to the Aden-Abyan Islamic Army terrorist group until it dropped the name and joined al-Qaeda. Its capital is Zinjibar. In March 2011, al-Qaeda in the Arabian Peninsula declared the governate an Islamic Emirate after seizing control of the region. The New York Times fastidiously reported that those in control, while Islamic hard boyz, are not in fact al-Qaeda, but something else that looks, tastes, smells, and acts the same. Yemeni government forces launched an effort to re-establish control of the region when President-for-Life Saleh was tossed and the carnage continues...
Yemeni analysts say that hat Ansar al-Sharia


...a Yemeni Islamist militia which claims it is not part of al-Qaeda, even though it works about the same and for the same ends...


h is no longer to engage in direct

festivities

with the army or carry out operations against sensitive facilities and it resorted to carry out such accessible attacks.

Rajeh Badi, an advisor of Primer Mohammad Salem Basindwa, said Al-Qaeda restarted its attacks to show that it is still able to carry out operations anywhere and in any time.
Posted by: trailing wife || 08/09/2012 07:13 || Comments || Link || E-Mail|| [6460 views] Top|| File under: al-Qaeda in Arabia
Yemen Strike Kills Key Al-Qaeda Leader, Foreign Militants
[Yemen Post] The Yemeni authorities carried out a successful Arclight airstrike on Tuesday killing one of the most Al-Qaeda wanted leaders and six other fighters including foreigners, two days after Al-Qaeda bomber killed and injured scores in Abyan
...a governorate of Yemen. The region was a base to the Aden-Abyan Islamic Army terrorist group until it dropped the name and joined al-Qaeda. Its capital is Zinjibar. In March 2011, al-Qaeda in the Arabian Peninsula declared the governate an Islamic Emirate after seizing control of the region. The New York Times fastidiously reported that those in control, while Islamic hard boyz, are not in fact al-Qaeda, but something else that looks, tastes, smells, and acts the same. Yemeni government forces launched an effort to re-establish control of the region when President-for-Life Saleh was tossed and the carnage continues...
province, Saba reported.

The Arclight airstrike in the Manasih area, Baidha, targeted Abdullah Awadh Al-Masri, known as Abu Osama Al-Maribi, who was the officer in charge with explosives production and one of the most dangerous leaders of Al-Qaeda in Baidha, it said.

The six others

gunnies

included Abu Jaafar Al-Iraqi, a Bahraini, Abu Al-Bara Al-Sharori, a Saudi, Abu Musab Al-Masri, an Egyptian, Abu Hafsa, a Tunisian and Ibrahim Al-Sakhi, a Yemeni, Saba said.

In Abyan where an Al-Qaeda bomber killed about 45 pro-government fighters and injured tens others two days ago, the authorities killed two terrorist suspects and locked away
Maw! They're comin' to get me, Maw!
three others.

The operations came within an extensive hunt for Al-Qaeda

faceless myrmidons

who were reported to have planned to regroup and recruit new fighters after their defeat in the south in the past few months.

The Yemeni army drove

faceless myrmidons

out of their strongholds in Abyan and Shabwa provinces in May and has launched a hunt for the remaining

myrmidon

s.

In retaliation, Al-Qaeda has carried out deadly attacks in several Yemeni cities including the capital Sanaa targeting military and security leaders, personnel, cadets and offices.

More recently there have been reports warning of Al-Qaeda comeback in Yemen coinciding with sporadic raids on villages and camps in some key towns.
Posted by: trailing wife || 08/09/2012 07:13 || Comments || Link || E-Mail|| [6486 views] Top|| File under: al-Qaeda in Arabia
Caucasus/Russia/Central Asia
At least four killed by suspected suicide bomb in Chechnya
An explosion ripped through the capital of Russia's Chechnya region on Monday, killing at least four interior ministry soldiers and wounding three people.

The blast, which Interfax news agency said occured as the soldiers left an armored vehicle near their garrison quarters, destroyed the fragile peace of the broader North Caucasus region.

Local authorities said the blast could have been carried out by two suicide bombers. Witnesses said they heard two explosions, the second of which sent flames and smoke into the air.
Posted by: ryuge || 08/09/2012 05:38 || Comments || Link || E-Mail|| [6459 views] Top|| File under:
Europe
Nato Civilian Accused Of Spying At Ramstein Base
A CIVILIAN employee of NATO


...the North Atlantic Treaty Organization. A cautionary tale of cost-benefit analysis....


has been incarcerated
Maw! They're comin' to get me, Maw!
in Germany on suspicion of spying at the giant US air base at Ramstein as part of a terrorist plot.

The 60-year-old suspect, identified only as German citizen Manfred K, is behind bars on the orders of Germany's federal prosecutor as the inquiry into his activities continues.

He was incarcerated
Maw! They're comin' to get me, Maw!
at the base on Monday. "He is strongly suspected to have accessed state secret material," said the prosecutor. Material, it is alleged, was transferred from the base computers to his home laptop.

"There is the suspicion that this was in order to pass on the obtained data to unauthorised third parties", said the arrest warrant issued for him. It is understood the material included information on aircraft and weapons stockpiles at the base, where more than 16,000 Americans are employed.

His home computer was also seized and a number of files taken away from his flat in Kaiserslautern, some ten miles from the base, which has endured several terrorist attack alerts in the past five years. He appeared briefly in court on Monday and was remanded

in jug

.

Ramstein is the biggest US air base in Europe and a major hub for Afghan operations.
Posted by: trailing wife || 08/09/2012 00:00 || Comments || Link || E-Mail|| [6464 views] Top|| File under:
India-Pakistan
Army denies joint operation in Waziristan
[Dawn] The army said on Tuesday it was carrying out targeted actions against

snuffies

in North
Wazoo, but denied planning joint operations with the United States.

"Targeted actions in Operation Tight Screw (OTS) by Pakistain Army against

snuffies

in North Waziristan ... being undertaken since the beginning of this year," a senior military officer said.

The purpose of OTS was to squeeze space for the

snuffies

in North Waziristan, he said, adding that it was an ongoing process.

The military had not yet formally announced the start of the OTS. An operation in North Waziristan for eliminating Haqqani network's
sanctuaries has been a longstanding demand of the US and is one of the major issues which have been weighing down the ties.

According to some western analysts, delay by Pakistain "on the pretext" that its troops and resources have been stretched thin because of counter-militancy operations in other tribal agencies put its sincerity in the war on terror under doubt.

Militants affiliated with the terror group have, meanwhile, mounted high profile attacks inside Afghanistan. A New York Times


...which still proudly displays Walter Duranty's Pulitzer prize...


report had
said that it was a widely held perception within the

B.O. regime

that the US could be one major attack away from launching a unilateral action against Pakistain.

With passage of time Pakistain has come under increased pressure to act against the most dreaded Afghan

cut-thoat

group having sanctuaries on its soil.

The army officer rejected the impression of any joint operation being planned, as reported by Wall Street Journal after ISI chief Lt-Gen Zaheerul Islam's visit to Washington last week.

He insisted that coordinated actions on both sides of the border had always been part of the routine and shouldn't be misconstrued as joint operations. Joint operations with the US are a highly sensitive issue in the country rife with anti-Americanism. Any such agreement could
intensify public criticism of the army.

"When, where and how to carry out operation within our territory is for us to decide," the officer said.

Posted by: Fred || 08/09/2012 00:00 || Comments || Link || E-Mail|| [6459 views] Top|| File under: al-Qaeda in Pakistan
4 security men killed in bomb attack
[Dawn] Four personnel of the Balochistan



...the Pak province bordering Kandahar and Uruzgun provinces in Afghanistan and Sistan Baluchistan in Iran. Its native Baloch propulation is being displaced by Pashtuns and Punjabis and they aren't happy about it...


Constabulary were killed and 12 others injured in a

kaboom

near the Sami area of Kech district on Tuesday night.

Official sources said that two trucks carrying BC personnel were on their way to Turbat when a powerful blast took place close to one of the vehicles.

"Three BC men

was struck down in his prime

and 12 others received serious injuries," the Assistant Commissioner of Kech told Dawn, adding that the fourth man died later.



The dear departed

were identified as Qazi Zaman, Sheh Haq, Manzoor Ahmed and Hikmat Ali.

Security officials said that personnel of the Frontier Corps and Levies took the bodies and the injured to the district hospital in Turbat.

The condition of five personnel is stated to be serious.

"Unknown people had planted a bomb at the roadside and detonated it through remote control," a

security bigshot

said, adding that personnel in the second truck remained safe.

Posted by: Fred || 08/09/2012 00:00 || Comments || Link || E-Mail|| [6459 views] Top|| File under: TTP
Shootout at Peshawar detention centre: 3 militants, two soldiers killed
[Dawn] Three incarcerated
Keep yer hands where we can see 'em, if yez please!


gun-hung tough guys

and two soldiers were killed in a shootout at a detention centre in the garrison area in provincial metropolis on Monday night, sources said.

They said that the incarcerated
Keep yer hands where we can see 'em, if yez please!


gun-hung tough guys

overpowered the sentries at a detention centre in R.A Bazaar near Corps Headquarters.
The incarcerated
Keep yer hands where we can see 'em, if yez please!


gun-hung tough guys

snatched guns from the guards and fired at them before escaping from the compound, they added.

Sources said that two guards received injuries in the firing. The injured soldiers later

gave up the ghost

, they added.

They said that other guards, taking position at the observatory towers, fired at the fleeing

turban

s. All the three fleeing persons were killed on the spot, they said. The names and identities of

the dear departed

could not be ascertained.

The residents of the area said that two low intensity

kaboom

s were also heard in the vicinity. However,


facts are stubborn; statistics are more pliable...


officials of Eastern

cop shoppe

expressed ignorance about the incident and said that no FIR was registered till Tuesday evening.

Army troops cordoned off the Cantonment area after the incident and launched extensive search operation, which continued till late night. All roads in the red zone and its surrounding localities remained closed to traffic till late night.

About two years ago,

gun-hung tough guys

had snatched weapons from guards at a detention centre in the Cantonment area, however, they were overpowered by the security forces.

In Bajaur Agency, aka Turban Central

...Smallest of the agencies in FATA. The Agency administration is located in Khar. Bajaur is inhabited almost exclusively by Tarkani Pashtuns, which are divided into multiple bickering subtribes. Its 52 km border border with Afghanistan's Kunar Province makes it of strategic importance to Pakistain's strategic depth...
, two pro-government tribal elders were killed and as many members of a peace committee received injuries in two separate incidents.

In the first incident, unidentified armed persons

rubbed out

two pro-government elders, Malik Khan Mohammad and Malik Islam Khan, in Shah Khani area of Nawagai tehsil on Monday night.

Both the elders were at their homes when the assailants attacked them with automatic weapons.

Scores of local people and peace volunteers rushed to the area immediately but the attackers managed to escape, Izhar Khan, a member of Charmang Peace Committee, told Dawn.

The residents of the area said that both

the dear departed

elders had played vital role in elimination of

gun-hung tough guys

in the area. "Both of them have no personal enmity with anyone. They were receiving threats from unidentified persons for the last several months," they added.

No group

grabbed credit

for the killings, however, local people pointed finger at

turban

s.

The administration launched investigation into the incident and jugged
Keep yer hands where we can see 'em, if yez please!
several persons in the area during a search operation.

Also, Malik Najeebullah Khan, a senior member of Mamond Peace Committee, and his driver

were maimed

when a roadside remote controlled bomb, planted by unidentified

turban

s, went off in the border area of Gardi Bagh on Tuesday morning.

Eyewitness said that Malik Najeeb was going to Khar in his car when a

roadside kaboom

went kaboom! with a big bang. The residents of the area and members of peace committee rushed to the site and shifted Malik Najeeb and his diver Fateh Khan to agency headquarters hospital in Khar for treatment.

Hospital sources said that both the injured were

at death's door

.

"The administration has launched investigation in to attack and several suspects have been jugged
Keep yer hands where we can see 'em, if yez please!
," an official told Dawn.

Posted by: Fred || 08/09/2012 00:00 || Comments || Link || E-Mail|| [6462 views] Top|| File under: TTP
Muttahida man shot dead in Lines Area
[Dawn]
An activist of the Muttahida Qaumi Movement


...English: United National Movement, generally known as MQM, is the 3rd largest political party and the largest secular political party in Pakistain with particular strength in Sindh. From 1992 to 1999, the MQM was the target of the Pak Army's Operation Cleanup leaving thousands of urdu speaking civilians dead...


was

rubbed out

outside his house in Lines Area on Tuesday afternoon, police said.

They added that Mohammad Ali, 35, was asleep on a charpoy in a narrow lane behind the Jacob Lines technical school when he was killed within the remit of the Brigade

cop shoppe

.

The attackers had parked their

cycle of violence

at Tauheed Chowk and walked up to him, said Brigade SHO Humyun Khan, adding that they escapede after killing him. Later, he said, people rushed to the scene and found the victim lying in a pool of blood.

Subsequently, they informed the police who reached the

scene of the crime

and shifted the body to the Jinnah Postgraduate Medical Centre for medico-legal formalities. A large number of MQM activists also reached the hospital after learning about the killing.

The victim was said to be sa joint-in-charge of unit 53, the police said, adding that he owned a compressor shop in the Lines Area.

Tension gripped the locality following the murder.

SBP man murdered

Earlier on Tuesday morning, an employee of the State Bank of Pakistain heading to work was

rubbed out

near his house in Shershah, said police.

They added that two schoolgirls were also

maimed

in the firing but their condition was said to be stable.

The police said Khadim Shah, 55, was targeted on Jinnah Road within the remit of the Shershah

cop shoppe

. He sustained multiple gunshot wounds and died before he could be taken to hospital.

Two girls going to school were also

maimed

in the firing, said SSP-West Amir Farooqui. They were taken to the Civil Hospital Bloody Karachi


...formerly the capital of Pakistain, now merely its most important port and financial center. It may be the largest city in the world, with a population of 18 million, most of whom hate each other and many of whom are armed and dangerous...


where they were provided treatment. Both were stated to be in a stable condition, the police added.

The police shifted the victim's body to the CHK for medico-legal formalities.

SSP Farooqui said that the victim was a grade 1 employee at the SBP and hailed from Charsadda, Khyber-Pakhtunkhwa


... formerly NWFP, still Terrorism Central...


Initially, the police believed that personal enmity was the motive for the murder, but the SSP West said that they had come across some clues to the killing showing that personal dispute was not the motive.

Investigations were under way to find the exact reason for the murder, the police said.

Man found

rubbed out



An unidentified man was found

rubbed out

off the Northern Bypass within the remit of the Surjani Town

cop shoppe

on Tuesday, said police.

They added the victim was trussed up and had been subjected to severe torture before being shot in the head.

The police believed that the victim had been kidnapped somewhere else and his body was dumped at the scene after the murder.

The body was later shifted to the Abbasi Shaheed Hospital for medico-legal formalities.

Woman strangled to death

The body of an unidentified woman was found near a restaurant, off the Superhighway, early Tuesday morning, police said.

They added that the victim, in her mid-40s, had been strangled to death with a dupatta. The body was found near Malik Agha Hotel.

After medico-legal formalities at Abbasi Shaheed Hospital, the police shifted the body to the Edhi morgue for want of identification.

Two killed in accidents

A woman was killed and her husband injured when a fast-moving coach hit them on Mai Kolachi Road within the remit of the Jackson

cop shoppe

.

The police said that Shabnam, 22, and her husband, Akhtar Ali, were riding a

cycle of violence

when the coach knocked them down.

While the coach driver managed to escape following the incident, the police impounded the vehicle.

In another accident, a motorcyclist died after a fast-moving truck hit him near Ghani Chowrangi within the remit of the Site-B

cop shoppe

.

Saqib, 35, son of Shafeeq,

was maimed

in the accident, the police said, adding he died during treatment at Abbasi Shaheed Hospital.

The people caught the fleeing driver and handed over him to the police.

Posted by: Fred || 08/09/2012 00:00 || Comments || Link || E-Mail|| [6459 views] Top|| File under:
Iraq
Iraq Attacks on Shiites and Lawyers Kill 19
[An Nahar]
A

car boom

targeting Shiite pilgrims in Iraq and the shooting of a lawyer and his family left 19 people dead on Wednesday, after al-Qaeda warned it would target lawyers and retake territory in a new campaign.

The attacks were the latest in an apparent spike in unrest since the beginning of the

Moslem

holy fasting month of Ramadan, bringing to 88 the number of people killed so far this month.

In the deadliest incident on Wednesday, a vehicle packed with explosives

destroyed

a group of Shiite worshippers during a commemoration ceremony in al-Tanmiyah village, around 50 kilometers (30 miles) southeast of Storied Baghdad


...located along the Tigris River, founded in the 8th century, home of the Abbasid Caliphate...


The 6:45 pm (1545 GMT) attack killed 11 people and

maimed

20 others, according to a police lieutenant colonel and a medic, both of who declined to be identified. Most of the victims were men, the officials said.

It also sparked a large fire in a nearby market and damaged adjacent houses.

The gathering had been to mark the day Imam Ali, a central figure in Shiite Islam and the cousin and son-in-law of the Prophet Mohammed, was

maimed

, days before his eventual death in 661 AD.

The blast struck just before the iftar meal that breaks the daily fast

Moslem

s engage in during Ramadan.

Earlier on Wednesday,

gunnies

rubbed out

a lawyer, his judicial investigator son and six of their family members in a town north of Storied Baghdad.

The shooting took place at the home of Khayrallah Shati, a lawyer in the town of Baiji, 200 kilometers (120 miles) north of the capital, killing him, his wife, five sons and another relative who was staying with them.

"Khayrallah Shati, his wife and five sons, and a family guest staying with them, were killed early this morning in Baiji," a police officer said on condition of anonymity.

"Gunmen raided his house and opened fire on the family.... Initial reports are that this is a terrorist attack, but the investigation is still ongoing."

The officer said one of Shati's sons was a judicial investigator.

An official in the main hospital in Salaheddin

lovely provincial capital

Tikrit said the facility received eight bodies -- seven men and a woman -- all with multiple gunshot wounds.

Al-Qaeda's front group the Islamic State of Iraq said in July that it was launching a "new military campaign aimed at recovering territory."

An earlier message posted on various jihadist forums said the ISI would begin targeting judges and prosecutors, and try to help its prisoners break out of jails.

The latest violence brings the number of people killed in attacks in Iraq this month to at least 88, including 47 security forces members, according to an Agence

La Belle France

Presse tally based on security and medical sources.

Posted by: Fred || 08/09/2012 00:00 || Comments || Link || E-Mail|| [6469 views] Top|| File under: al-Qaeda in Iraq
Israel-Palestine-Jordan
Shin Bet nabs explosive-smuggling Israeli Arabs
[Jerusalem Post] Nasrallah approves complex infiltration involving

drug pusher

s in

Leb

and Israel, security officials say.

The Shin Bet prevented a series of planned Hezbollah terrorist attacks recently, after a group of Israeli Arabs helped smuggle 20 kg. of high-grade explosives into the country.

On Wednesday, eight residents of Nazareth and the town of Ghajar -- half of which is in Israel and the other half in

Leb

-- were charged in the Nazareth District Court with helping to smuggle the explosives. Most of them are believed to be

drug pusher

s.

A number of Ghajar residents smuggled the C-4 plastic explosives into Israel in a single bag by on June 5. Each kilogram was wrapped separately and could have been used to assemble a separate bomb.

The bag was transferred a few days later to a resident of Nazareth, Abed Zoabi -- a known

drug pusher

-- who hid it in his backyard. The Israel Police found the C-4 in mid- July.

"The explosives could have been used against any type of target inside Israel," a senior Shin Bet (Israel Security Agency) official said on Wednesday.



"This is just the tip of the iceberg of Hezbollah's efforts against Israel.... The attempted attack here and the recent attack in Bulgaria are all carried out by the same organization."

. "This is just the tip of the iceberg of Hezbollah's efforts against Israel.... The attempted attack here and the recent attack in Bulgaria are all carried out by the same organization."

The Shin Bet official said that such an operation -- smuggling explosives into Israel from

Leb

-- would have needed approval from the top Hezbollah echelon, likely including the organization's leader, Hassan Nasrallah.

The official said it was possible that Hezbollah was working with other people to recruit

faceless myrmidons

who would then be used to carry out attacks in Israel. So far, the Shin Bet has not enjugged
Maw! They're comin' to get me, Maw!
anyone who was supposed to carry out the attacks.

Zoabi, according to the Shin Bet, was in touch with a Lebanese

drug pusher

named George Nimer who has ties with Hezbollah and instructed Zoabi to hold on to the bag of explosives. Nimer told Zoabi that someone would contact him soon to collect it.

The Shin Bet said there was concrete intelligence linking Nimer to Hezbollah and to specific operatives in the organization. Zoabi and Nimer spoke by cellphone after two of Zoabi's friends helped smuggle Israeli SIM cellphone cards to Jordan whence they were then sent to

Leb

.

One of the suspected

drug pusher

s enjugged
Maw! They're comin' to get me, Maw!
in Ghajar, Shahid Ibrahim, received the bag and hid it for a short time in a field he owns near the village.

Ibrahim's brother-in-law is Said Kahamuz, an Israeli citizen and former resident of Ghajar who fled to

Leb

in 2006 as he stood trial for smuggling drugs into Israel.

The Shin Bet official said that revelation of the terrorist plot was not expected to lead to a drop in Hezbollah's motivation to attack Israelis at home and throughout the world.

"Hezbollah is trying to create a deterrent with Israel and they think that attacks like these will achieve that," the official said.

While Arab Israelis have been enjugged
Maw! They're comin' to get me, Maw!
before on suspicion of plotting terrorist attacks, the current arrests included one of the largest hauls of explosives that were ready for use.

The Nazareth Magistrate's Court extended the custody of the defendants until August 29.

"The uncovering of this cell prevented major terrorist attacks," Northern District police head Asst.-Ch. Roni Attia said in Nazareth on Wednesday.

"Now, when the complex security reality is knocking on our door, inside and outside the country, the public has an opportunity to take a close look at the systematic and combined work of all the security forces," Attia said.

He added that the northern police district dedicates considerable resources to counterterrorism, alongside crimefighting.

In 2001, residents of Rama, near Karmiel, and Daliat al- Carmel, near Haifa, were enjugged
Maw! They're comin' to get me, Maw!
for smuggling narcotics and arms from

Leb

.

Security forces said the weapons were destined for

faceless myrmidons

in the West Bank.

In 2002, a group of Israeli Arabs was enjugged
Maw! They're comin' to get me, Maw!
for sending sensitive information to Hezbollah in exchange for cash and for drugs that were later sold in Israel.

Security forces enjugged
Maw! They're comin' to get me, Maw!
residents of Ghajar and Kiryat Shmona in 2003 on suspicion of taking part in smuggling large quantities of arms and drugs on behalf of Hezbollah, and collecting sensitive information in Israel.

In recent years, several Israeli Arabs were enjugged
Maw! They're comin' to get me, Maw!
on suspicion of plotting attacks after falling under the ideological sway of al-Qaeda.


Maw is purely worn out and doesn't care even the littlest bit anymore, son. Sorry, but even a mother's love is not limitless under such strains.

Residents of Ghajar expressed disbelief that young men from the village were among the 14 involved in the terrorist plot, a lawyer representing one of the accused told The Jerusalem Post on Wednesday.

"Everyone is in total shock.

The people of Ghajar are citizens of Israel in every sense of the word and they would not do something like this," attorney Kamal Hattib, a Ghajar resident, said.

Hattib, who represents defendant Musa Hattib, said his client "has nothing to do with any sort of terror plot," adding that he "is the last person who would do something like this."

Hattib said the court and the security services agree, as his client is only facing charges that deal with drug trafficking and not security offenses.

Smuggling has been a way of life for some residents of Ghajar, an Alawite village of around 2,500 residents on the Golan Heights. The village straddles the border of

Leb

and Israel with residents living on both sides, while the Hatzbani River, a popular conduit for contraband, runs along the edge of the village.

Since the Second

Leb

War in 2006, the IDF and security services have operated a checkpoint at the entry to the village. Residents complain that the "blockade" has dried up local businesses and limited employment opportunities for the village's youth.

Hattib, who has also represented villagers in a lawsuit seeking compensation from the state for damage caused to local houses during the Second

Leb

War, said, "There is a blockade here, and you are searched every time you leave or enter the village. With all of that and the army, and the police, they still can't secure this one part of the border? The government needs to wave a flag of surrender, because they have failed completely and they are to blame."
Posted by: trailing wife || 08/09/2012 00:00 || Comments || Link || E-Mail|| [6460 views] Top|| File under: Hezbollah
Gunshots fired near compound of PA's Fayyad
[Jerusalem Post] Eyewitnesses report exchange of fire between PA police, unknown assailants, no casualties reported.

Paleostinian Authority police traded gunfire with unknown assailants at the prime minister's compound in Ramallah on Wednesday, a

Rooters

witness said, but there were no immediate reports of injuries.

PA Prime Minister Salam Fayyad


...Fayyad's political agenda holds that neither violence nor peaceful negotiations have brought the Paleostinians any closer to an independent state. The alternative to both, violent negotiations, doesn't seem to be working too well, either...


was away touring the southern West Bank, near Hebron, at the time.

Paleostinian Authority officials declined to comment, citing the sensitivity of the incident, and there was no immediate indication of who was behind the attack.

The exchange of gunfire in the West Bank city lasted around a minute, several witnesses confirmed, and the Paleostinian Authority's official news agency, WAFA, said that there had been no casualties.

Fighting had subsided by the time Paleostinian Authority special forces arrived, a few minutes after the incident began. Police were deployed in force, scouring the area for shell casings.

The shooting occurred on a main thoroughfare clustered with modern government buildings under constant police guard.

The Paleostinian Authority has launched a security crackdown in the West Bank in recent months, arresting scores of suspects in a security sweep that has sparked anger against PA President the ineffectual Mahmoud Abbas


... a graduate of the prestigious unaccredited Patrice Lumumba University in Moscow with a doctorate in Holocaust Denial...


's Fatah-led government.

The crackdown, led by elite presidential guards and the counter-terrorism unit, is seen as a determined bid by the Western-backed authority to regain control of key areas and smash armed elements that could challenge its power.

Its forces have targeted not only gang leaders and criminal groups, but also rogue security officers suspected of arming and directing them. Fayyad told

Rooters

in June that the operation would be broad-based and long lasting.

Abbas and Fayyad have brought stability to much of the West Bank in recent years, focusing attention on building up a professional security force.

Western nations and Israel have praised them on this front, but they have riled some faction leaders at home who are eager to maintain their independence and strength.
Posted by: trailing wife || 08/09/2012 00:00 || Comments || Link || E-Mail|| [6463 views] Top|| File under: Palestinian Authority
Galilee Residents Suspected Of Smuggling Hezbollah Explosives
[Ynet] Twelve Israelis from Ghajar, Nazareth arrested on suspicion they smuggled 21 kg of demolition blocks, weapons and narcotics from Lebanon to Israel. Ibtin resident also arrested. Suspects may have been waiting for orders from Hezbollah

Cleared for publication: Thirteen northern Israel residents were incarcerated
Youse'll never take me alive coppers!... [BANG!]... Ow!... I quit!
last month on suspicion they planned terrorist attacks. Police and Shin Bet forces seized 21 kg of C4 explosives, advanced explosive mechanisms, weapons and narcotics. The suspects were on orders from Hezbollah and were meant to target Israelis. Serious indictments have been filed against 10 of the suspects.
 
An investigation was launched in early July after Israeli intelligence officers received information regarding the smuggling of a large quantity of explosives.
 
The information was relayed to the Shin Bet and a joint investigation revealed that 24 demolition blocks had been smuggled from

Leb

to Israel via the village of Ghajar on June 5. Advanced operating systems had been utilized in the operation.
 
Security forces apprehended two separate cells -- a Ghajar cell responsible for smuggling the weapons, and a Nazareth cell that was meant to receive the explosives, hide them and transfer them to terrorists. One of the suspects is a resident of Ibtin.

Police sappers who examined the devices found they were ready to be detonated and unlike other devices could cause multiple mass-casualty attacks. The explosives had been hidden in the backyard of one of the suspects in Nazareth.
 
Police added that an M-16 rifle stolen from a high ranking IDF officer had been found buried in another backyard where a two-barrel machine gun was also found buried under concrete floor. The suspects from Ghajar apparently engaged in drug smuggling and trafficking.
 
A police official said that the Lebanese explosives supplier, George Nimer, is a member of Hezbollah and a

drug pusher

also known as Abu Ali. Nimer worked with Saed Kamhuz, an Israeli citizen charged with various security and drug charges who had escaped to

Leb

.

Police explained that the Lebanese contacted a person named Shahid Ibrahim of Ghajar who transferred the explosives to another resident who arranged that they be delivered to Kafr Kana, where couriers named Abdullah Zoabi and Arafat Byumi collected them.
 
Byumi is suspected of transferring the explosives to the head of the Nazareth cell, Abdel Bassat Zoabi. Funds and SIM cards were later transferred to the Hezbollah contact person via Jordan. This was done to arrange a secure line between Abu Ali and Bassat.

Police said that another person, yet to be identified, was meant to collect the devices and carry out terrorist attacks. A police official said that more than NIS 400,000 were transferred to

Leb

in exchange for the explosives.
 
According to the police, the Ghajar smugglers are

drug pusher

s who exploited the village's special geographical location. "Some of the weapons were possibly meant to be used for criminal purposes and are not necessarily connected to terrorist plans."
 
A total of 13 suspects in their 30s and a 17-year-old were incarcerated
Youse'll never take me alive coppers!... [BANG!]... Ow!... I quit!
. Ten suspects are still

in jug

and have been charged with serious security offences.
 
Abdel Bassat is being charged with aiding an enemy at a time of war, contact with a foreign agent, possession of weapons, conspiracy to commit a crime, and drug trafficking offences.
 
Northern District Police chief Ronny Atiya said that the operation prevented large-scale terrorist attacks. Police said that Hezbollah is highly motivated with the aim of harming Israeli and Jewish targets and is collecting intelligence in preparation for a large-scale attack.
 
'State tries to humiliate Arabs'
Ghajar

front man

Najib Khatib said that the arrest caught everyone in the village by surprise. "I think the arrest was out of place," he said. "I find it hard to believe they are involved in security offences, the residents here are quiet and are not looking for trouble."
Posted by: trailing wife || 08/09/2012 00:00 || Comments || Link || E-Mail|| [6468 views] Top|| File under: Hezbollah
Southeast Asia
Four killed when gunmen attack Philippine troops
Heavily armed gunmen have opened fire on an Army patrol near a university in the southern Philippines, killing three soldiers and a 10-year-old boy, and injuring 13 others.

Army Colonel Daniel Lucero said the soldiers were heading down the road on a truck near Mindanao State University (MSU) in Marawi City late Wednesday when about 15 gunmen raked the patrol with gunfire. The soldiers returned fire and injured several of the attackers, who fled from the scene.

Marawi Mayor Fahad Salic said the boy was killed while inside his house in downtown Marawi. He believes that the incident may have been caused by a stray bullet.

Lucero said the gunmen were believed to be gangsters unleashed by politicians who wanted to harass the military for backing government efforts to prevent fraud in next year's local elections.

Hot pursuit operations are ongoing.
Posted by: ryuge || 08/09/2012 00:00 || Comments || Link || E-Mail|| [6459 views] Top|| File under:
Syria-Lebanon-Iran
Turkish Lawyer Linked to al-Qaida Killed in Syria
[An Nahar] A Turkish lawyer who defended suspected al-Qaeda

snuffies

has been killed in fighting in the Syrian city of Aleppo


...For centuries, Aleppo was Greater Syria's largest city and the Ottoman Empire's third, after Constantinople and Cairo. Although relatively close to Damascus in distance, Aleppans regard Damascenes as country cousins...


, Turkey's Anatolia news agency said Wednesday.

Osman Karahan, who represented several suspects accused of carrying out four truck

kaboom

s in Istanbul in November 2003, was buried Tuesday after being killed in the heavy combat gripping the key northern city, his brother Ekrem Karahan told Anatolia.

"Osman's friends said, 'He will be buried here because he's a martyr,'" Ekrem Karahan said.

The Istanbul attacks, which targeted two synagogues, the British consulate and the local headquarters of HSBC bank, killed 63 people and

maimed

hundreds.

In 2007 seven men were sentenced to life for the blasts.

Karahan himself was charged with funding members of al-Qaeda, but a Turkish court cleared him in 2006.

Posted by: Fred || 08/09/2012 00:00 || Comments || Link || E-Mail|| [6470 views] Top|| File under: Govt of Syria
One Dead, Many Hurt in Syria-Linked Clash in Northern Border Towns
[An Nahar]
A man was killed and several people were

maimed

in a Syria-related clash between residents from two villages in northern

Leb

on Wednesday, officials told Agence

La Belle France

Presse.

"A man was killed and several injured when men from Sunni-majority Akroum village clashed with the majority Shiite village of Hourani," a security official said on condition of anonymity.

The man killed was from Akroum, and there

were maimed

on both sides.

A local official said the clash broke out when several Syrians from the border town of Qusayr, in the central province of Homs, tried to make an illegal crossing into

Leb

at the village of Hourani.

"This led to intermittent

festivities

that continued for three hours," said the local official. "The Lebanese army is now patrolling the area."



Leb

's borders with Syria have seen frequent violence, with regular exchanges of fire in recent weeks, some of them deadly, as well as shelling from Syria into

Leb

, stoking fears of a spillover of the Syrian crisis.

Syrian troops have laid landmines on the border with northern

Leb

, and Syria and

Leb

last month traded accusations of violating each other's territory.

Syrian
Hereditary President-for-Life Bashir Pencilneck al-Assad


Horror of Homs...


says

Leb

does not do enough to stop "armed terrorists" and weapons from being smuggled across the border.

Last week, President Michel Suleiman


...before assuming office as President, he held the position of commander of the Leb Armed Forces. That was after the previous commander, the loathesome Emile Lahoud, took office as president in November of 1998. Likely the next president of Leb will be whoever's commander of the armed forces, too...


accused Damascus


...Capital of the last overtly fascist regime in the world...


of violating Lebanese territory after a house in the eastern Qaa region was hit by a blast and shells fired from Syria hit several villages along the northern border.

The protest was the first of its kind by a Lebanese president since Syrian troops withdrew from

Leb

in 2005 after nearly three decades of political and military hegemony over the neighboring country.

Posted by: Fred || 08/09/2012 00:00 || Comments || Link || E-Mail|| [6458 views] Top|| File under: Govt of Syria
162 Dead in Syria as Army Claims Control of Aleppo Rebel Bastion
[An Nahar]
Syria said its troops seized a rebel-held Aleppo


...For centuries, Aleppo was Greater Syria's largest city and the Ottoman Empire's third, after Constantinople and Cairo. Although relatively close to Damascus in distance, Aleppans regard Damascenes as country cousins...


district on Wednesday after storming it and "annihilating" most of the

krazed killer

s, as a long-threatened ground assault on the key city was launched.

The rebels promptly denied the claim, acknowledging that a "barbaric and savage attack" on the neighborhood of Salaheddin was under way but later saying they had recaptured much of what they lost.

The offensive came as Amnesia Amnesty International raised concerns about the plight of civilians in Syria's commercial capital and warned both sides they would be held accountable for attacks on residential areas.

Early in the afternoon, state news agency SANA said "our brave armed forces have taken full control of the district of Salaheddin" and "inflicted heavy losses on groups of armed terrorists, killing or wounding a large number of them."

Dozens of rebels were captured, including foreigners, and others surrendered, SANA said. It said troops seized a large number of arms.

State television said the "armed forces dealt violent blows to the mercenary terrorists" in Salaheddin, "annihilating most of the terrorists."

But rebel Free Syrian Army (FSA)

front man

Colonel Abdel Jabbar al-Oqaidi said: "It is not true the regime army has seized control of the district.

"It is true that there is a barbaric and savage attack," he told Agence

La Belle France

Presse via Skype. "They are using all the weapons at their disposal to attack Salaheddin, including fighter jets, tanks and mortars."

He said there was fighting in many districts, but it was concentrated on Salaheddin because of the "great symbolic value for us and the army."

Hours later, rebel commander Wassel Ayyoub said the FSA had launched a counter-attack and retaken part of Salaheddin.

"For an hour and a half, the Free Syrian Army has staged a counter-attack and reclaimed three streets out of five seized by regime forces," he told AFP by telephone.

"We staged our counter-attack after 700 fighters arrived from the southern neighborhood of Sukkari, Bustan al-Qasr, Shaar and Hanano" in the east, said Ayyoub, who heads the Nour al-Haq Brigade.

The Syrian Observatory for Human Rights likewise said the rebels were making gains.

"Clashes also raged in Aleppo's al-Midan district as rebels tried to seize" an air force security bureau, the

Britannia

-based watchdog said.

At least 37 people were killed in Aleppo -- 17 civilians, 10 rebels and 10 soldiers -- from a total of at least 162 nationwide, it said.

"I believe the real number is much higher but it is impossible to document the figures because of the ferocity of the

festivities

" in Aleppo, Observatory director Rami Abdel Rahman said.

A total of 225 people -- mostly civilians -- died in Syria on Tuesday, one of the worst days for casualties in the nearly 17-month uprising the Observatory said last week has cost more than 21,000 lives.

Amnesty showed satellite images indicating an apparent increased use of heavy weapons in the Aleppo area, and warned forces loyal to
Hereditary President-for-Life Bashir Pencilneck al-Assad


Despoiler of Deraa...


and rebels that attacks on civilians would not go unpunished.

"Amnesia Amnesty International is sending a clear message to both sides in the fighting: any attacks against civilians will be clearly documented so that those responsible can be held accountable," Amnesty's Christoph Koettl said.

The London-based watchdog said images from Anadan, a small town near Aleppo, revealed more than 600 probable artillery impact craters from the fierce fighting over the city.

It said a July 31 image showed what seemed to be impact craters next to what appeared to be a residential housing complex in Anadan.

Amnesty said it was concerned the deployment of heavy weaponry in residential areas would lead to further human rights


...which often intentionally defined so widely as to be meaningless...


abuses and breaches of international law.

On Tuesday, Assad vowed to crush the rebellion that erupted in March 2011.

"The Syrian people and their government are determined to purge the country of

Death Eaters

and to fight the

Death Eaters

without respite," he was quoted by SANA as telling a visiting Iranian envoy, using his regime's terminology for rebels.

Assad earlier appeared on television for the first time in more than two weeks in greeting Saeed Jalili, a top aide to Iran's supreme leader Ayatollah Ali Khamenei.

Jalili said Tehran would "never allow the resistance axis -- of which Syria is an essential pillar -- to break.

"What is happening in Syria is not an internal issue but a conflict between the axis of resistance on the one hand, and the regional and global enemies of this axis on the other," he said.

On Wednesday, Iranian Foreign Minister Ali Akbar Salehi acknowledged that retired members of the Revolutionary Guards and army were among 48 Iranians taken hostage in Syria by rebels.

"A number of the (hostages) are retired members of the Guards and the army. Some others were from other ministries," Salehi was quoted as telling

news hound

s as he flew back from Turkey, which he asked for help in freeing the Iranians.

It was the first time Tehran admitted any of those

kidnapped

had a connection to its military, having previously insisted the 48 were pilgrims.

On Tuesday, Jordan's King Abdullah II said Assad might make a "worst case scenario" retreat to an Alawite stronghold if he falls.

"I have a feeling that if he can't rule Greater Syria, then maybe an Alawi enclave is Plan B," Abdullah told U.S. television network CBS.

"That means that everybody starts land grabbing which makes no sense to me. If Syria then implodes on itself that would create problems that would take decades for us to come back from."

Posted by: Fred || 08/09/2012 00:00 || Comments || Link || E-Mail|| [6465 views] Top|| File under: Govt of Syria
Who's in the News
35
[untagged]
4
Govt of Syria
2
TTP
2
al-Qaeda in Arabia
2
Govt of Pakistan
2
Hezbollah
2
Taliban
1
al-Qaeda in Pakistan
1
al-Qaeda in Iraq
1
Arab Spring
1
Global Jihad
1
Palestinian Authority
Bookmark
E-Mail Me
The Classics
The O Club
Rantburg Store
The Bloids
The Never-ending Story
Thugburg
Gulf War I
The Way We Were
Bio
Merry-Go-Blog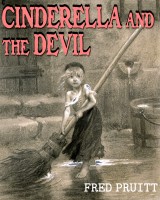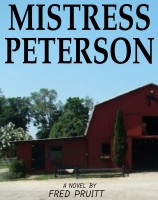 On Sale now!


A multi-volume chronology and reference guide set detailing three years of the Mexican Drug War between 2010 and 2012.

Rantburg.com and borderlandbeat.com correspondent and author Chris Covert presents his first non-fiction work detailing the drug and gang related violence in Mexico.

Chris gives us Mexican press dispatches of drug and gang war violence over three years, presented in a multi volume set intended to chronicle the death, violence and mayhem which has dominated Mexico for six years.
Click here for more information


Meet the Mods
In no particular order...


Steve White
Seafarious
Pappy
lotp
Scooter McGruder
john frum
tu3031
badanov
sherry
ryuge
GolfBravoUSMC
Bright Pebbles
trailing wife
Gloria
Fred
Besoeker
Glenmore
Frank G
3dc
Skidmark
Alaska Paul



Better than the average link...



Rantburg was assembled from recycled algorithms in the United States of America. No trees were destroyed in the production of this weblog. We did hurt some, though. Sorry.
18.204.48.64

Help keep the Burg running! Paypal: