Arabia
Soddies foil bid to smuggle arms in from Yemen
Saudi Arabia foiled an attempt to smuggle in ammunition and explosives from neighbouring Yemen, Saudi 'Al Jazeera' newspaper reported on Thursday. "Smuggling of arms and drugs was lately thwarted," Saudi security officials cited in Najran, south of the kingdom. Traffickers attempted to smuggle large quantities of liquor and prohibited drugs, such as Al-Qat, Hasheesh and Keptagon, the paper said, adding that some infiltrators to the kingdom and overstaying violators were also arraigned.

Prince Mishaal bin Abdul Aziz declared that the security forces will fiercely foil any smuggling or infiltration activities in the kingdom. It is to be noted that large quantities of weapons are annually illegally smuggled into the kingdom, which has witnessed a violent spate of raids attributed to the Al Qaeda since May 2003.
Posted by: Dan Darling || 09/04/2005 01:15 || Comments || Link || E-Mail|| [236 views] Top|| File under:
Saudi Refining Donates $5m to Relief Effort
Saudi Refining, Inc., a subsidiary of the Saudi Arabian Oil Company (Saudi Aramco), has announced it will donate $5 million to the American Red Cross to support relief efforts for victims of Hurricane Katrina. "We support the Red Cross in its tireless efforts to meet the urgent needs of those who have been so tragically affected by Hurricane Katrina, including the thousands of people temporarily sheltered in Houston," said Sharaf M. Salamah, president and chief executive officer of the Houston-based Saudi Refining. "Our thoughts and prayers are with those who have been impacted by the storm and its aftermath."
Posted by: Fred || 09/04/2005 00:00 || Comments || Link || E-Mail|| [334 views] Top|| File under:
Caribbean-Latin America
Muslim missionaries detained in terror probe
Police have briefly detained dozens of Muslim missionaries from the Arab world and South Asia in recent months, acting on tips from Spanish and Italian officials investigating terrorist attacks in Europe.

Argentine newspapers reported that 26 members of Jamaat Tabligh, an Islamic missionary sect, had been held, questioned and released. European investigators suspect Jamaat Tabligh of involvement in the March 2004 Madrid train bombings that killed nearly 200 people, according to a report in the La Nacion newspaper. The newspaper said the missionaries entered Argentina earlier this year on a possible recruitment mission.

Felipe Sola, governor of the state of Buenos Aires, confirmed that seven Jamaat Tabligh adherents from Qatar and Egypt were detained three months ago in his jurisdiction. Officials held the men for several hours, retaining their passports but ultimately releasing them because they had not violated the law, Mr. Sola said. Malaysian, Pakistani and South African nationals were also detained in other parts of the country.

Attempts to contact representatives of Jamaat Tabligh were unsuccessful.
The sect, founded in India in the 1920s, preaches nonviolence and rejects all political involvement. However, it advocates an ascetic lifestyle mimicking that of the prophet Muhammad in 7th century Arabia -- a similarity with al Qaeda and other Muslim terrorist groups. It sends missionaries all over the world, and some Western-born militants -- such as American John Walker Lindh, who was captured by American troops in Afghanistan -- are said to have received their introduction to Islam from Jamaat Tabligh.

Mr. Sola said national authorities were monitoring the group, which intelligence analysts speculated are targeting the country's 700,000-strong Muslim population because Argentine nationals draw less suspicion at international borders.

U.S. officials have raised concerns about the group. "Individual members of legitimate organizations, such as Jamaat Tabligh, may be targeted by al Qaeda in an effort to exploit their networks and contacts here in the United States," FBI Director Robert S. Mueller III told the Senate Select Committee on Intelligence in February.

The La Nacion report, citing unnamed government sources, said Spanish officials had warned their Argentine counterparts that "Jamaat Tabligh has often been an entry door in a country al Qaeda has used." Hector Icazuriaga, chief of the Argentine Secretariat of State Intelligence, known by its Spanish acronym SIDE, told reporters that Jamaat Tabligh was a priority for the agency, which was keeping the group's members under close observation.
Posted by: Dan Darling || 09/04/2005 01:10 || Comments || Link || E-Mail|| [250 views] Top|| File under:
Europe
The Kurds Are Getting Restless
A group of nationalist Turks attacked dozens of buses carrying pro-Kurdish demonstrators with stones on Sunday, following violent clashes between Kurdish demonstrators and police in Istanbul, reports said.
Tensions began Sunday morning when Kurdish demonstrators in Istanbul threw stones and firebombs during a rally to protest the solitary confinement of the imprisoned Kurdish rebel leader Abdullah Ocalan. Later, paramilitary police blocked thousands of other pro-Kurdish demonstrators loaded on buses from reaching the northwestern port town of Gemlik to stage an unauthorized demonstration. The port is used by Ocalan's lawyers to travel to the prison island of Imrali, where the rebel leader is the only inmate.
On their return, angry Turkish nationalists stopped the convoy at a makeshift roadblock, set car tires on fire and smashed the windows of the buses with stones, video showed. Several demonstrators were injured, according to news reports.
Nationalist Turks oppose any concessions toward Kurdish rebels who have been fighting for autonomy in southeast Turkey in a conflict that claimed the lives of 37,000 people since 1984.
Ocalan's Kurdish rebel group, the Kurdistan Workers Party, or PKK, announced a unilateral cease-fire on Aug. 19 after Prime Minister Recep Tayyip Erdogan vowed to improve economic conditions in predominantly Kurdish areas and offer greater cultural freedoms for Kurds.
Turkish military officials have said they will fight until all rebels surrender or are killed.
A senior rebel commander, Murat Karayilan, said he would not be "held responsible" if violence increased after the one-month cease-fire expired on Sept. 20, pro-Kurdish Ozgur Gundem newspaper reported.
Posted by: Anonymoose || 09/04/2005 19:58 || Comments || Link || E-Mail|| [236 views] Top|| File under:
Syria-Lebanon-Iran
Iran's short memory
Mullah Khamnei in a meeting with a gathering of the regime's functionaries, sarcastically claimed: "We are very doubtful of the existence of people who are supposedly followers of a backward form of Islam, who have no awareness and are confrontational with the world (bombing buses and metros).
He continued: "Do these groups and elements actually exist or are they in fact Americans, British or Israelis who do these things themselves?
Forgetting that a few months ago:
Iranian authorities have arrested 150 Arab, African and European nationals they suspect of being members of either the Taliban or al Qaeda, the Iranian news agency IRNA said Thursday.
A mullah caught lying? What has the world come to?
Posted by: Elmirong Hupique3334 || 09/04/2005 10:24 || Comments || Link || E-Mail|| [269 views] Top|| File under:
Syrians kill 5 Jund al-Shams hard boyz?
Followup to the story Fred posted.

Syrian security forces killed five members of an Islamist radical group during a gunbattle in the northwest of the country and discovered a cache of weapons, Syria's official Sana news agency said yesterday. "The anti-terror squad raided on Friday evening a hideout of a terrorist group belonging to Jund Al Sham in the Hama governorate," the official Sana news agency said, quoting an Interior Ministry source.

"A clash took place and resulted in the killing of all five members of the group." It said Syrian forces also found an arsenal of weapons, bombs and explosives stashed in the group's hideout in Jibrin, a village near the city of Hama, scene of an Islamist uprising in the early 1980s that was crushed on the orders of late Syrian President Hafez Al Assad.

Those Islamists were mainly affiliated to the Muslim Brotherhood organisation, which is banned in Syria. "The group was about to execute terrorist actions that seek to destabilise the security and stability of society," Sana quoted the source as saying.

It did not elaborate but Syrian security sources said all of the men killed in the gunbattle that began around 6 pm (1500 GMT) and lasted two to three hours were Syrian. Two Syrian security officers were wounded in the clash, which began when the militants opened fire on Syrian security forces who surrounded the isolated house they were holed up in. "Those inside were alerted to surrender through loudspeakers but they opened fire instead," one source said, adding that the cell had rented two houses in the area but the other was empty.


Ah yes, the old "Come out witcherhandsup" call on the loudspeaker, with predictable results.

Syria had been tracking the cell for a week and was checking whether it had any ties to al Qaeda, the sources said. Some terrorism analysts have linked Jund al-Sham, Arabic for Soldiers of the Levant, to al Qaeda's leader in Iraq, Abu Musab Al Zarqawi, although there are several obscure Islamist groups operating in the region under similar names.


All just different parts of the elephant.

The United States has piled pressure on Syria to seal its long eastern desert border with Iraq to stop militants from crossing to fight U.S. forces there. Syria says it is doing its best to control the frontier but calls on the US and Iraq to do more on their side too.


Sure. You won't mind if we take over border security, will you?

Damascus has tightened the noose on suspected Islamist militants in recent months, arresting dozens and extraditing 21 to Tunisia and 12 to Saudi Arabia in July.

Syria said it killed a Tunisian militant who was among a group trying to cross the border into Lebanon the same month. Two Syrian soldiers were also killed in that clash.

In another incident weeks earlier, Syria arrested two militants in a clash in the Qasioun hills on the edge of Damascus and SANA said some members of the "terrorist" group had worked as bodyguards for former Iraqi President Saddam Hussein.
Posted by: Dan Darling || 09/04/2005 01:20 || Comments || Link || E-Mail|| [263 views] Top|| File under:
Syria Invites Investigator in Hariri Murder Case
Syria yesterday invited the head of the UN probe into the murder of former Lebanese Premier Rafik Hariri to visit Damascus in the next days amid increasing pressure to improve cooperation with the inquiry. "The Syrian government has formally invited Detlev Mehlis ... to come to Damascus Monday or Tuesday," the Syrian ambassador to the United Nations, Faisal Mekdad, told the official SANA news agency. He reiterated that his government would cooperate fully with the UN commission of inquiry.

Mehlis, the German prosecutor heading the UN probe, said last week that he was prepared to go to Syria to continue his investigations, even though he emphasized that no Syrian suspect has been identified. His commission wants to interrogate the former head of Syrian military intelligence in Syria, Rustom Ghazali, and two of his main colleagues in Beirut, Mohammed Makhluf and Jamaa Jamaa. Mehlis has called on Syria to resolve "problems" over its cooperation in the inquiry so that he can obtain a full picture of the events surrounding Hariri's assassination. Hariri was killed Feb. 14 in a massive Beirut bomb blast that has been widely blamed on Syria and its political allies in Lebanon at the time, charges vehemently rejected by Damascus.

Asked about Syria's cooperation so far, Mehlis told a press conference: "There were some problems but I'm optimistic that these problems can be solved." Damascus has previously said its constitution forbids its officials being questioned by foreigners. "We will have to further investigate and we do think more people were involved," Mehlis said.
Posted by: Fred || 09/04/2005 00:00 || Comments || Link || E-Mail|| [251 views] Top|| File under:
Syria bangs five bad boyz
Syrian security forces have killed five militants in a clash in central Syria with an Islamist group plotting "terrorist" attacks, the official SANA news agency said yesterday. "The anti-terror squad raided on Friday evening a hide-out of a terrorist group belonging to Jund Al-Sham in the Hama governorate," it said, quoting an Interior Ministry source. "A clash took place and resulted in the killing of all five members of the group," while two Syrian security officers were wounded, it said.
Posted by: Fred || 09/04/2005 00:00 || Comments || Link || E-Mail|| [252 views] Top|| File under:
Saboteurs Hit Five Iranian Oil Pipelines
Saboteurs using three homemade bombs halted crude transfers from five onshore wells in Iran's restive southwestern province of Khuzestan, the student news agency ISNA reported yesterday. "The evidence indicates that the incidents on Thursday were sabotage," a security official from the provincial governor-general's office, Gholamreza Shariati, was quoted as saying. After undergoing two days of repair, the pipelines were reported to be back in service, ISNA said.

Shariati said that "some suspicious individuals" have been arrested in connection with the blasts, which had sparked the automatic shutdown of five wells. According to the report, three pipelines operated by Karun Oil and Gas Producing Company — a secondary subsidiary of the state-run National Iranian Oil Company — were damaged. "The damaged pipelines and one oilfield have been repaired and are back in service," KOGPC's deputy managing director Ahmad Tahan-Pesar said. "We have no decline in production at the moment."
Posted by: Fred || 09/04/2005 00:00 || Comments || Link || E-Mail|| [244 views] Top|| File under:
Home Front: Culture Wars
N.O. Police Kill 5 Shooting At Repair Crews
good shooting and about F*&king time. Give these gents a medal instead of an investigation. Clarifies earlier reports the contractors were killed


Police shot and killed at least five people Sunday after gunmen opened fire on a group of contractors traveling across a bridge on their way to make repairs, authorities said.

Deputy Police Chief W.J. Riley said police shot at eight people carrying guns, killing five or six.

Fourteen contractors were traveling across the Danziger Bridge under police escort when they came under fire, said John Hall, a spokesman for the Army Corps of Engineers.

They were on their way to launch barges into Lake Pontchartrain to help plug the breach in the 17th Street Canal, Hall said.
None of the contractors was killed, Hall said.

The bridge spans a canal connecting Lake Pontchartrain and the Mississippi River.

No other details were immediately available.


Posted by: Frank G || 09/04/2005 19:41 || Comments || Link || E-Mail|| [397 views] Top|| File under:
Iraq-Jordan
India town buries U.S. Muslim soldier slain in Iraq
There is no spin like Reuters spin. The reporter alleges than Indians are joining up so they can become citizens. But only green card holders can join the military - and they can become citizens without joining it in 5 years instead of 3 if they do join. Why would the 2-year speed-up make any difference, when green card holders are permitted to work in any job they want to, stateside, and are eligible for all the college financial aid and other government benefits that citizens are entitled to? In terms of bennies, the only thing that differentiates green card holders from citizens is the ability to vote.


Hundreds of grieving Indian Muslims on Sunday attended the funeral of an Indian-born U.S. soldier killed in a rocket attack in Iraq last month.

The body of 23-year-old Hatim Kathiria was flown to Dahod in the western state of Gujarat on Sunday, accompanied by U.S. officials and his wife, Lissy Jean-Pierre.

"He was my only son. His ambitions took him to the U.S. and then to Iraq. We lost him, but he died a martyr's death," said a grief-stricken Shirin, Kathiria's mother.

More than 2,000 people thronged the streets of the Muslim-dominated town, some 90 km (56 miles) south of the state capital, Gandhinagar, shouting "long live the Indian martyr" and showering flower petals on the wooden coffin.

Kathiria, who went to the United States in 2003, joined the U.S. Army the following year, with the hope that a stint in the armed forces would help fund a college scholarship.

"His services have been recognised by the U.S. armed forces and the family will be provided support," said Michael Owen, the U.S. Consul General in Mumbai, who attended the funeral.

Kathiria is the second Indian-born soldier killed in Iraq after Sergeant Uday Singh from the northern state of Punjab died last December when his patrol was attacked by insurgents in Baghdad.

Kathiria, who had an Indian degree in computer engineering, ran a computer system that kept track of U.S. army supplies and parts in Baghdad.

Nearly 1,900 U.S. troops have died in Iraq, many of them in attacks by Islamic insurgents opposed to U.S. policies.

"He was a true Indian who fought against terrorism," said Rehman Faiz, a local Muslim priest in Dahod.

Muslims make up around 13 percent of Hindu-majority India's one-billion-plus population and protests by them against the U.S. presence in Iraq have been more muted than in Muslim countries.

India did not support the U.S.-led invasion of Iraq, but there are an estimated 450 Indians in the U.S. armed forces. Their numbers are climbing as military service is seen as a short-cut to college scholarships as well as U.S. citizenship.
Posted by: Zhang Fei || 09/04/2005 16:06 || Comments || Link || E-Mail|| [244 views] Top|| File under:
Israel-Palestine
Hamas reveals names of Izzaldin al-Qassam commanders
Hamas' secretive military wing has emerged from hiding, revealing the names of seven top commanders and detailing how they masterminded attacks on Israelis. The move is part of an increasingly fierce competition between resistance movements and the Palestinian Authority over who will get credit for Israel's pullout from Gaza. On its website, the Hamas military wing, Izz al-Din al-Qassam Brigades, laid bare its command structure for the first time, posting names of seven top operatives, along with photos, biographies and interviews. Hamas is also printing tens of thousands of flyers with the content of the website, to be distributed in coming days in mosques and at rallies.

The seven names were known to some in Gaza, but on Saturday marked the first time Hamas itself presented them in public, along with the commanders' job titles. At the top of the pyramid was Muhammad Daif, who has been No 1 on Israel's wanted list for years, and has survived three attempts by Israel to kill him. In comments posted on the website, Daif warned that Hamas would use force if Palestinian police tried to disarm or arrest members of the group. "We will respond to any attack, whether from the authority or from the Israelis," Daif was quoted as saying. "We will respond strongly to any attack on us." Daif also said that Izz al-Din al-Qassam Brigades would not disband, and instead continue to develop weapons, including rockets. But his comments on whether the group would stick to an informal ceasefire with Israel, particularly after Israel's Gaza pullout, were evasive. He said the group's first attack, in January 1992, was the killing of a rabbi in the Israeli settlement of Kfar Darom in Gaza. "He was shot by our brothers with a 7mm pistol ... which was the only pistol that we had," Daif was quoted as saying. In 1995, after a few failures, Hamas built its first crude bombs, followed a few years later by rockets. He said the most effective weapon were scores of bombings Hamas set off in Israel from the mid-1990s. Hundreds of Israelis, including many civilians, were killed in such bombings.

The other senior operatives named on the website were: Ahmad Jaberi, a Daif deputy; Raid Said, commander of Gaza City; Ahmad al-Ghandur, commander of northern Gaza; Muhammad Abu Shamala, commander of southern Gaza; Marwan Isa, a Daif deputy; and Muhammad al-Sanwar, commander of the town of Khan Yunus. Three of the seven biographies were accompanied by headshots, while three others posed with masks. No picture accompanied the entry of the shadowy Daif. The operatives described in some detail how they planned attacks. Isa, for example, said Hamas operatives would watch an Israeli settlement targeted for attack for days and weeks. He said he always had more volunteers for resistance missions than he could dispatch, and that dozens of attacks were called off at the last minute for fear of failure. Boaz Ganor, an Israeli counter-terrorism expert, said Izz al-Din al-Qassam was not revealing secrets. "They published what they assume the Israeli intelligence knows, to get credit from the Palestinian public," he said.
Posted by: Paul Moloney || 09/04/2005 03:26 || Comments || Link || E-Mail|| [251 views] Top|| File under:
Afghanistan/South Asia
Bangladesh booms fund by Kuwaiti NGO, ordered by UK holy man
The Aug. 17 countrywide blasts were planned in mid-April while Kuwait-based organization Revival of Islamic Heritage Society (RIHS) and an imam of a UK mosque funded the terrorist operation, The Daily Star reported on Saturday.

A series of bombs blasted in capital Dhaka and 63 out of 64 districts in Bangladesh on Aug.17, killing two and injuring at least 150 persons.

A top official of the Special Branch of police seeking anonymity was quoted by the daily as saying that some important meetings preparatory to the explosions were held in different parts of the country at different times between mid-April and mid-August.

The official tasked with probing the blast incident also said the decision on the blasts was finalized after Moulana Ataur Rahman, imam of a mosque in Britain and also the director of Ahle Hadith Library and Information Center at Nagheshwari in northwestern Kurigram district, came to Bangladesh on April 17. Heleft the country on Aug. 20.

Soon after returning home, Ataur had had meetings with Abdur Rahman, chief of banned Jamaatul Mujahideen Bangladesh (JMB), and Siddiqul Islam alias Bangla Bhai, operations commander of Jagrata Muslim Janata Bangladesh (JMJB), the daily reported.

The investigators have obtained the information from three suspects held in Kurigram district.

"We are looking into the statements. These are very vital clues," the official was quoted as saying. "We are trying to arrest Abdul Malek, the man who looks after the Ahle Hadith's information centre at Nagheshwari in absence of Ataur. He may give us some significant leads to the investigation," he said.

He said Kuwait-based NGO RIHS was one of the key sources of funds needed for staging the near-simultaneous explosions across the country.

Recently, the intelligence agencies have recommended banning RIHS for financing the Islamist militants in the country.

In a report prepared to suggest ways and means to root out militancy, the agencies have advised the government to close down the organization, as it seems to be more concerned with promoting militancy than protecting Islamic heritage, the daily quoted an intelligence source as saying.

The agencies found that the NGO, also known as Jomiatul Ehya-utTuraj, had been accused of rearing Islamist extremists also in Pakistan and Afghanistan. It provided funds to Tawhid Trust and Hadith Foundation, both legally and illegally. Both the recipient organizations were founded by militant kingpin Asadullah Al Galib,the daily said.

Intelligence men said Galib, now in jail, and his organization Ahle Hadith Andolon Bangladesh (Ahab) had been channeling funds toJMB, blamed for the Aug.17 blitz.
Posted by: Dan Darling || 09/04/2005 01:53 || Comments || Link || E-Mail|| [324 views] Top|| File under:
Africa: North
Mauritania amnesty does not cover GSPC trainees
An amnesty for political prisoners announced by Mauritania's new military rulers does not cover a hard core of Islamists suspected of receiving training from an al Qaeda-linked group, the government said on Saturday.

Justice Minister Mahfoudh Ould Bettah, part of a cabinet named by army officers after they toppled president Maaouya Ould Sid'Ahmed Taya last month, said around 20 suspected Islamist extremists were still in detention after the amnesty.

Seven were suspected of receiving military training in Algeria from the Salafist Group for Preaching and Combat (GSPC), a movement which has pledged allegiance to al Qaeda and is listed by the United States as a terrorist organisation.

"Their dossier is not yet closed and is still in the hands of the relevant courts," Ould Bettah told reporters.

Hundreds of people took to Nouakchott's sand-dusted streets in celebration late on Friday as more than 100 other detainees -- imprisoned by Taya during 21 years of authoritarian rule -- were freed, many of them moderate Islamist politicians.

Taya turned Mauritania, which straddles black and Arab Africa, into one of the most repressive countries towards Islamist movements, especially after narrowly surviving a coup attempt in June 2003.

Islamist politicians are widely popular in the mostly desert nation and many Arabs say Taya deliberately exaggerated the Islamist threat to curry favour with the United States and to justify cracking down on legitimate opponents.

Security forces arrested around 60 people earlier this year after Taya's government accused them of colluding with the GSPC.

Washington saw Mauritania under Taya's rule as a key ally in West Africa and this year sent military experts to train its troops to tackle Islamic militants, particularly the GSPC, which it fears may be expanding in the Sahara desert.

Mauritania's new prime minister told Reuters last month that the Islamic republic would remain a U.S. ally in the fight against terrorism but also said any Islamists jailed by Taya would be freed if there was no evidence against them.

The United States has said it is ready to work with the country's new ruling military council and its transitional civilian government if they show they can keep their promise to organise transparent elections within two years.
Posted by: Dan Darling || 09/04/2005 01:36 || Comments || Link || E-Mail|| [247 views] Top|| File under:
Afghanistan/South Asia
Perv to meet with Sharon in September
Pakistan President Pervez Musharraf may meet Israeli Prime Minister Ariel Sharon on the sidelines of this year's United Nations General Assembly session,The Jerusalem Post reported.

According to the paper, the proposed meeting hinges on the reactions within Pakistan and the Arab world over Pakistan's desire to send an official team to the Gaza Strip as well as to Friday's first publicly-acknowledged meeting between Israeli Foreign Minister Silvan Shalom and his Pakistani counterpart Khurshid Kasuri in Istanbul.

While Israeli officials in the prime minister's office hailed the meeting as reaping of the fruits of disengagement even before the completion of the withdrawal from Gaza, the Post quoted an official as saying that strategically, it is very important for us to have contact with the outer circle of Muslim countries.

The fact that Pakistan was willing to do this, even though the heart of Al Qaeda is located there, is important. There is no doubt that U.S. pressure had something to do with it, but we welcome any Muslim country that wishes to have ties with us, he was quoted as saying further. The foreign ministers meeting is expected to be followed by confidence-building measures, such as a relaxation of Pakistan's ban on travel to Israel, an Israeli official said.

Meanwhile, Pakistan's Ambassador to the United States and former army chief, General (retired) Jehangir Karamat, has also said that a "chance" meeting could take place between Musharraf and Sharon. "All heads of states and governments will be there and if they meet, there s no harm," the Dawn quoted Gen.Karamat, as saying. Karamat, however, emphasized that "no planned meeting" between the two leaders was scheduled, and added that it was not even possible.

In New York, informed sources told the Dawn that Musharraf and Sharon would hold a one-to-one meeting on September 15.
Posted by: Dan Darling || 09/04/2005 01:29 || Comments || Link || E-Mail|| [255 views] Top|| File under:
Taliban regrouping to fight US, Tajiks unruly
Nearly four years after the September 11 attacks on New York's World Trade Center and the Pentagon, and the dispatch of U.S. and NATO forces to Afghanistan, the Taliban have regrouped, turning 2005 into the deadliest year so far for foreign troops, using tactics based on lessons learned by Islamic militants in Iraq.

At least 65 American soldiers and Marines have been killed this year in Afghanistan's southern and eastern provinces bordering Pakistan -- the most since U.S. military operations began here in late 2001.

In addition, criminal gangs and factional infighting in the U.S.-backed government have contributed to violent acts and kidnappings of Westerners here in the capital, where international aid organizations, NATO military units and diplomatic personnel had operated quite freely.

Since the fall of the Taliban regime in late 2001, an alliance between former Taliban fighters and members of a jihadist group led by Gulbuddin Hekmatyar has resisted the Western military presence and the new government led by President Hamid Karzai.

Until this year, their efforts were small-scale hit-and-run attacks limited to a few provinces bordering Pakistan, where Afghan and U.S. military officials say they are given sanctuary. But new levels of sophistication in their planning and execution appeared this year, say U.S. military and Afghan officials.

This is confirmed by an Afghan source close to the Taliban, who cannot be named for fear of arrest.

"The Taliban have divided up into groups of 18 to 20 people," he said, after meeting with a group in late August. "In each unit is a member of al Qaeda from Pakistan or an Arab, who teaches them tactics developed in Iraq."

A senior official in the Karzai government's intelligence apparatus, who is also a former Taliban member, confirmed that the Taliban has refined its tactics with help from al Qaeda and rogue elements of Pakistan's intelligence services. The latter also provide sanctuary and training, the intelligence official said.

"When the Taliban collapsed, they fled to Pakistan where they were told they could operate and train safely as long as they went back to their own country to fight the Americans," said the intelligence official, who is prohibited from speaking to reporters and asked not to be named.

Mullah Kudus, a retired Taliban commander, says his former comrades in arms see the Western military presence as anti-Islamic occupation. He added that much of the fighting is economic in nature.

"The new government is a slave to America," he said at his small farm outside Kabul.

"Who gets all the aid money the Americans say they spend here? The Afghans are still poor and jobless. The money goes to Westerners [working for nongovernmental organizations and aid groups] and is taken out of this country. When the Afghan people realize this, they will again open a jihad against the foreign occupiers."

In several cases, this year's spike in U.S. casualties can be directly tied to tactics developed by insurgents in Iraq.

Six American soldiers were killed and three U.S. Embassy personnel were wounded in three bombings last month that penetrated armored vehicles. Western and Afghan officials said the bombs apparently incorporated lessons learned by insurgents in Iraq, where roadside bombs have become larger and more deadly over the past year.

U.S. and Afghan government forces have responded to the rising violence with operations of their own that reportedly caused hundreds of Taliban casualties, though their number cannot be independently verified.

Besides increasing combat between occupation forces and ethnic Pashtun Taliban fighters in the provinces bordering Pakistan and around Kandahar, the Karzai government has experienced internal tension as it exerts more control over former Northern Alliance commanders who helped the United States fight the Taliban.

These warlords, who fought the 10-year Soviet occupation that began in 1979, have been reluctant to cede control of their territory to Kabul or lucrative criminal activities like drug smuggling. The tension between Mr. Karzai and many of his officials has led to increased violence in the previously safe capital, according to Afghan and foreign officials.

The unnamed Afghan security official said that a handful of suicide attacks and kidnappings -- including the abduction in May of Clementina Cantoni, an Italian worker with CARE International -- have been linked to Tajik warlords seeking to embarrass Mr. Karzai.

"When one former security commander in Kabul was fired from the ministry, he allowed several attacks to take place to show Karzai cannot bring security without the [warlords]. And many of these officials have been allowing criminal activity to take place.

"Clementina was taken after several big guys were fired for their connections to criminal gangs. In Kabul, the crime and terrorism is not the Taliban, it's angry Tajik commanders," he said.

Tajik commanders -- most of whom fought under revered leader Ahmed Shah Masood, who was assassinated two days before the terrorist attacks on September 11, 2001 -- say elements in the Karzai government are targeting them, fearful of their prowess as militia leaders.

On Aug. 19 in Kabul, three gunmen in police uniforms killed Karim Abed Abadi, a famous Tajik combat leader and candidate for parliament. Two days later, dozens of former anti-Soviet and anti-Taliban commanders came to pay their respects in the tiny village of Qarabagh. The talk among them quickly turned to whether the Karzai government was having mujahedeen commanders murdered.

Abdul Ghader Wahab, the village mullah and a former jihadist himself, said a plot was under way and would have to be dealt with to prevent all-out war between the militias and the government.

"The enemies of Islam do not want the mujahedeen to regain power or enter parliament," the rural cleric said.

"We do not call the Karzai government the launcher of the attacks or an enemy of Islam, but if they do not pursue the killers, then we will consider the government the assassins in this case, and we will discuss the need for jihad against the government then."
Posted by: Dan Darling || 09/04/2005 01:26 || Comments || Link || E-Mail|| [323 views] Top|| File under:
Africa: Horn
Somalis plead for help in crushing al-Itihaad al-Islamiyyah
"I like Britain," Somalia's President and former warlord Abdullahi Yusuf told me. "In fact, a part of me is British." He patted his stomach and revealed that he'd had a liver transplant in London. "I owe my life to the donor, a 27-year-old Englishman."

As if on cue, several aides produced British passports. "Wembley!" said one. "Kentish Town, innit?" chimed another. This was in Jowhar, a dusty Somali village where Mr Yusuf's recently appointed government is camped like a nomadic horde north of the capital Mogadishu.

The Cockney accents bring into focus the global consequences of a forgotten crisis in Africa that President Yusuf, aged 70, says the West ignores at great peril. If his secular government fragments, Somalia will remain a failed state, its capital in the hands of Islamic terrorists who would step up attacks across the region, and the world.

"If we don't succeed, Somalia will become a home to Islamic extremists, to terrorists," said Mr Yusuf, whose government has only just established itself in Somalia after three years of talks.

"But we have no money. We must rely on Western countries. I don't know what they are doing."

I have reported on Somalia since it collapsed into anarchy in 1991. Last month I returned to report on the "war on terror" in the Horn of Africa. It was an alarming trip.

Mr Yusuf's government grew out of the 14th peace process in as many years of chaos. He has set up in Jowhar because he claims that Mogadishu, 50 miles to the south, is a hive of terrorists.

Now, as fresh conflict threatens, ministers say they cannot hold on much longer without funding. "A few months, maybe a year," said Abdirazak Osman, the planning minister.

Up to 500,000 Somalis have died in 14 years of war, pestilence and famine. Britain and other Western countries have already donated vast quantities of aid and taken in thousands of refugees.

Today, Western forces dare not set foot in Somalia but conduct surveillance by air and from offshore. More than 1,800 US troops are based across the border in Djibouti.

Mr Yusuf's enemies say that he is a stooge of neighbouring Ethiopia, Somalia's age-old Christian-led adversary, and that troops from Addis Ababa fill his ranks. "There are no Ethiopians," he told me. But in Wajid, near the Ogaden frontier, we saw Ethiopian military instructors training recruits for a new national army.

They might be deployed against the warlords and Islamic radicals who oppose the government if UN efforts to broker peace between the factions collapse. UN workers say fresh conflict will create a humanitarian disaster in rural Somalia, where rains have failed to arrive for the third successive year.

To test Mr Yusuf's claims of Islamic militancy in the capital, we went to Mogadishu, the first film crew to visit since Kate Peyton, a BBC television producer, was shot dead there in February.

Mr Yusuf's government itself is already divided, and Peyton went to Mogadishu on the invitation of politicians who claimed that the city was safe. A string of execution-style killings have occurred since then. Most recently, peace activist Abdulkadir Yahye, an old friend of mine, was shot dead at home in front of his wife.

Some believe that the killings are the work of Islamic militants; others that they are being carried out by Ethiopian assassins. One leading militant who sees the hand of Ethiopia in Somali politics is Shaykh Hassan Dahir Aweys of the Wahhabi group al-Itihaad al-Islamiya (Islamic Unity - AIAI), who for the first time went on the record about his ambitions to lead an Islamic state in Somalia and elsewhere in Africa.

His group has long been a target for Mr Yusuf, a former army commander and ally of the West, who claimed that he had wiped out 2,000 AIAI militants in the early 1990s.

The US accuses Shaykh Aweys, 70, and AIAI of being among several surrogates for al-Qaeda in the Horn of Africa. Washington put them on its wanted list after 9/11, but intelligence services allege that they have been involved in bombings and other terrorist attacks dating back to the attacks on Black Hawk helicopters.

The cameraman James Brabazon and I were the first Western journalists to meet him in his Mogadishu lair. According to many reliable sources, the CIA pays out millions to local warlords to capture terror suspects. But Shaykh Aweys, a former colonel, was on home turf and entirely relaxed.

I asked him if he was a terrorist. "I am not a criminal," he said. "I am a politician." He compared AIAI to Hamas or the FIS in Algeria. "We have never committed crimes against the West but they stamp us as terrorists because they fear we can take over the country with an ideology they find unacceptable," he said.

"Every day we have C130 aircraft flying over us and warships surround our shores. The West is fighting against us but they don"t want us to fight back.

"My objective is to establish Islamic government in Somalia, then other countries." He said he would like to spread Islamic rule "across not only Africa, but also the world". I asked if he meant to do that by peaceful means or by jihad. "If it's possible to handle it by peaceful means we'll do it that way," he said. "If not we'll do it the jihadi way."

Western intelligence services say that foreign terrorists are hiding in Somalia, but Shaykh Aweys denied this. He said he was not afraid of being attacked or captured by the Americans. "A Muslim should not fear death," he said. "If we are attacked for our beliefs, whether free or in prison, we will never surrender our goals." blamed the spate of assassinations on Ethiopia, which he demonised as playing a role in Africa similar to that of Israel in the Middle East.

As we chatted, a Koranic sermon blared out from a nearby compound where a mosque was recently erected over a colonial-era Italian cemetery. According to reports, Italian graves were dug up and the bones tossed into the street.

That we were able to speak to Shaykh Aweys and get out alive was significant, according to a Western political analyst. "This is a signal he wants to enter politics," he said. "He pretty much feels Mr Yusuf's government is about to collapse and he sees this as an opportunity."

If the West assisted the government with technical and training staff - as Britain did in Sierra Leone - Mr Yusuf's ministers say they would not have to rely on Ethiopia. When I asked the President what the US forces and Allied warships in the Gulf of Aden were doing, he shrugged and said: "Nothing."

After Mogadishu, we flew to Djibouti. Here, we saw US forces train local government soldiers in "anti-terrorism" tactics. Unable to set foot in Somalia, the Americans spend a lot of their time mending nomads' teeth, vaccinating their livestock or handing out free spectacles - all on a vast military budget. And across the frontier, Somalia is still without the rule of law 14 years on - the longest period any state has remained in anarchy since the UN was founded.
Posted by: Dan Darling || 09/04/2005 01:15 || Comments || Link || E-Mail|| [251 views] Top|| File under:
Afghanistan/South Asia
Briton found dead in Afghanistan
KABUL - A British security worker kidnapped in Afghanistan was found dead on Saturday as officials confirmed two missing Japanese tourists were shot in the country's troubled south, underscoring the fragile security ahead of key parliamentary elections.

Afghan and foreign coalition forces had earlier led an operation to rescue British citizen David Addison, who was kidnapped by the Taleban on Wednesday, said Dr Kim Howells, UK foreign minister for Afghanistan. "With great sadness, I have to report that in the course of the operation they found a body, which is presumed to be that of David," Howells said in an emailed statement.

Howells said it remained unclear how and when Addison died. The Taleban claimed responsibility for Addison's death, with purported spokesman Mullah Abdul Latif Hakimi saying: "We killed the British engineer in Rud district in Koh-e-Zor area of Farah province."

Addison, who was working on security for the Farah road, was ambushed Wednesday by rebels who set up a roadblock using two cars and opened fire from a third car, killing an Afghan body guard as well as three Afghan police officers, western and Afghan officials said.

"We condemn the Taleban for the abduction of Mr Addison, which directly resulted in his death. We also condemn them for the murder of Afghan police officers in the attack when Mr Addison was abducted on Wednesday," Howells said.

Earlier Saturday Afghan army and police surrounded the remote mountain village of Sur Hara in Farah province's Zerkoh Balabaluk district in a failed bid to find the missing Briton.
Posted by: Steve White || 09/04/2005 00:12 || Comments || Link || E-Mail|| [256 views] Top|| File under:
Iraq-Jordan
Terrs Gun Down 19 Iraqis
Insurgents gunned down 19 Iraqi police and soldiers yesterday in clashes around Baquba, as US and Iraqi forces intensified offensive operations in a rebel-infested city that the Americans subdued last year — only to have the Iraqis lose control. Eight policemen died in a pair of shootouts in Baquba, 55 kilometers (35 miles) northeast of Baghdad, officials said. Six policemen and two soldiers were killed in another gunbattle in the Baquba suburb, officials said. Three Iraqi soldiers also died yesterday when their convoy was attacked by gunmen near Adhaim, 50 kilometers (30 miles) north of Baquba, police said. To the north, fighting raged for a second day yesterday in the outskirts of Tal Afar, an ethnically mixed insurgent stronghold 420 kilometers (260 miles) northwest of Baghdad.

US and Iraqi officials urged civilians to leave affected areas of the city, a sign that the Americans are preparing a major assault. US forces crushed insurgents in Tal Afar last fall, leaving only about 500 American soldiers behind and handing control over to the Iraqis. But Iraqi authorities lost control of the city, and insurgent ranks swelled. That forced the US command to shift the 3rd Armored Cavalry Regiment from the Baghdad area to Tal Afar to restore control. Yesterday, US and Iraqi forces were firing at insurgents on the western side of the city, Iraqi officials said.
Posted by: Fred || 09/04/2005 00:00 || Comments || Link || E-Mail|| [239 views] Top|| File under:
Africa: North
Algerian City Mayor Slain
An Algerian mayor from the Boumerdes region east of Algiers was assassinated by a group or armed men, while security forces killed six militants in the region and further east near Tizi Ouzou, reports said yesterday. The mayor of Amal in the Boumerdes region, 50 kilometers east of Algiers, was killed Thursday night by a group of around 40 armed men who set up a fake roadblock on a mountain road, newspaper reports said. The mayor of the neighboring town of Baghlia narrowly escaped a car bomb attack after an explosive device was discovered under the chassis of his vehicle, the reports added.

Separately, four militants were killed by security forces early Friday in Beni Amrane, near Boumerdes, L'Expression newspaper reported. Two others were gunned down Friday by security forces in Ait Ouadane, near the town of Tizi Ouzou, 110 kilometers east of Algiers, Le Quotidien d'Oran newspaper said.
Posted by: Fred || 09/04/2005 00:00 || Comments || Link || E-Mail|| [260 views] Top|| File under:
Afghanistan/South Asia
Nepal Maoists announce three-month cessation of violence
KATHMANDU - The Maoists engaged in a ten-year-old armed insurgency to set up a communist republic in Nepal on Saturday announced the cessation of violence for three months beginning on Saturday.

In a statement faxed to media offices, the top Maoist leader Prachanda, whose real name is Pushpa Kamal Dahal, said that his party announced the ceasefire in deference to the people's "aspiration for peace and democracy".


What would a Maoist know about that?

The Maoist ceasefire announcement came just one month before the biggest Hindu religious festival of Dasain, which is observed all over Nepal. It is during this festival that the people return to their homes in villages and rural Nepal for reunions with their families.

The Maoists hoped that the ceasefire would "motivate both national and international forces who want to see peace in Nepal and encourage them to take new initiatives to end the current political crisis in the country", the statement said.

The Maoist statement said the Maoists would not undertake any offensive activities with effect from Saturday but added that the Maoists would "remain in a position of active defence and resist if there is an offensive from the side of the enemy (the government)".
Posted by: Steve White || 09/04/2005 00:00 || Comments || Link || E-Mail|| [239 views] Top|| File under:
Taliban: Five Afghan captives killed
Taliban rebels have killed a kidnapped election candidate as well as a senior district official and three policemen, a Taliban spokesman said.

The candidate for the 18 September elections, Khan Mohammad, running for a seat on a provincial council in Kandahar province, was captured along with a district chief and three policemen when they were travelling together in the south of the country on Friday, police said. "We have killed them. We shot them," the Taliban spokesman, Abdul Latif Hakimi, told Reuters by telephone on Saturday from an undisclosed location. There was no immediate official confirmation.

The Taliban, ousted by US and opposition forces in 2001, have condemned the parliamentary and provincial elections and claimed responsibility for attacks on several candidates. Earlier, the Taliban spokesman said a Taliban council, or shura, would decide the fate of the kidnapped five.

More than 1000 other people, most of them fighters but including 49 US soldiers, have been killed in a surge of clashes, ambushes and bombings this year. US and Afghan government forces have mounted a series of operations in the south and east in recent months aimed at clearing out fighters and ensuring security for the elections. Afghan and US officials say the vote will not be disrupted.

Meanwhile, an Afghan doctor on Saturday said two bodies found in Afghanistan are those of Japanese tourists who went missing along the Afghan-Pakistani border last month. The bodies of a man and a woman were found in the desert near the main road between the southern city of Kandahar and the capital, Kabul.

The bodies were sent to Kabul on Friday to be examined. "The dental records for the Japanese we received match," Eahsanullah Halemi, head of the hospital where the bodies were examined, told reporters. "Both are the missing Japanese," he said.

The two were teachers - named by their school as technical arts teacher Jun Fukusho, 44, and female English teacher Shinobu Hasegawa, 30 - and were reported missing after they failed to return from a holiday in the region last month. The pair had been shot and their bodies dumped near the Spin Boldak highway, which links the former Taliban stronghold of Kandahar with the Pakistani border town of Chaman, where the couple had crossed into Afghanistan on 8 August.
Posted by: ed || 09/04/2005 00:00 || Comments || Link || E-Mail|| [239 views] Top|| File under:
Who's in the News
82
[untagged]
Bookmark
E-Mail Me
The Classics
The O Club
Rantburg Store
The Bloids
The Never-ending Story
Thugburg
Gulf War I
The Way We Were
Bio
Merry-Go-Blog
Hair Through the Ages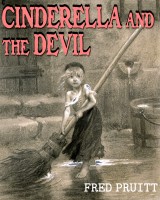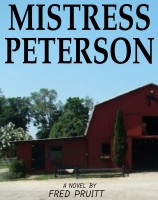 On Sale now!


A multi-volume chronology and reference guide set detailing three years of the Mexican Drug War between 2010 and 2012.

Rantburg.com and borderlandbeat.com correspondent and author Chris Covert presents his first non-fiction work detailing the drug and gang related violence in Mexico.

Chris gives us Mexican press dispatches of drug and gang war violence over three years, presented in a multi volume set intended to chronicle the death, violence and mayhem which has dominated Mexico for six years.
Click here for more information


Meet the Mods
In no particular order...


Steve White
Seafarious
Pappy
lotp
Scooter McGruder
john frum
tu3031
badanov
sherry
ryuge
GolfBravoUSMC
Bright Pebbles
trailing wife
Gloria
Fred
Besoeker
Glenmore
Frank G
3dc
Skidmark
Alaska Paul



Better than the average link...



Rantburg was assembled from recycled algorithms in the United States of America. No trees were destroyed in the production of this weblog. We did hurt some, though. Sorry.
3.230.119.106