Africa Horn
Shaboobs reinforce militias in Barawe after US raid
MARKA, Somalia -- Following a sea-launched attack that targeted a seaside building in Barawe, a coastal town in Lower Shabelle region of southern Somalia last Saturday, Al Qaeda linked Al Shabaab group reportedly beefed up its militias presence, Garowe Online reports.


Good thinking. Reinforce where we've been rather than where we're going next...

Truckloads of heavily armed militias advanced towards the coastal town of Barawe in response to the raid by US navy seal team, a rare and high risk operation which missed the target after militants who are believed to be Al Shabaab Chief, Ahmed Godane's bodyguards engaged in " an hour long firefight" with the US Special Forces.

According to some residents who asked to remain anonymous, Al Shabaab militias have been seen along Barawe beach and several important structures which house Al Shabaab senior officials in the town.

Following the attack, Al Shabaab arrested many people including several fighters for spying and coordinating anti-Al Shabaab moves with what the extremists described white infidels and apostate government. Al Shabaab, the militant group also imposed tough curb on the information and blacked out the town's internet service.


Half of your hard boyz are secretly on the CIA payroll. I can't remember which half...

I b'lieve some of them are named Mohammed and Mahmud, and at least one is called Achmed. Hope that helps...

Federal Government of Somalia's Defence Minister Abdihakin Haji Mohamud Fiqi said the government was pre-informed about the raid on Al Shabaab stronghold [Barawe].

On the other hand, Al Shabaab operations spokesman Sheikh Abdiaziz Abu Muscb said in a recorded statement that they are vigilant against western attacks on Tuesday.

"We are always vigilant against enemy attacks, Jihadists aren't sleeping. They know their enemy and the westerners will be vanquished," he said.
Posted by: Steve White || 10/09/2013 00:00 || Comments || Link || E-Mail|| [6462 views] Top|| File under: al-Shabaab
Africa North
Jihadists Claim Attack on Cairo Satellite Dish
[An Nahar] A jihadist group on Tuesday

grabbed credit

for an attack on a Cairo satellite communications dish it said was an "infidel mouthpiece" of Egypt's military-installed authorities.

On Monday assailants fired rocket-propelled grenades at the dish in Cairo's upscale Maadi district, a day after

festivities

between Islamists and the security forces killed at least 57 people in Egypt -- 48 of them in the capital alone.

"Your brothers in Al-Furqan announce the targeting of the headquarters of communication, the tongue of the pharaohs, with two RPGs so that the media of the infidels know we are coming," the group said in a YouTube video showing footage of the attack.

"Your enemy is the enemy of God and its officers and soldiers who are killing you are like soldiers of the pharaohs. They are infidels until they return to the religious path," the group said in a statement.

"Today, we call for jihad. It is the start of the road to victory and martyrdom," it added.

The footage shows the dish from different angles, followed by masked men dressed in black and getting ready to fire the RPGs during the night. The authenticity of the video could not be verified independently.

It was the first attack using RPGs in Cairo since violence erupted
in the capital after the army ousted Islamist president Mohammed Morsi
...the former president of Egypt. A proponent of the One Man, One Vote, One Time principle, Morsi won election after the deposal of Hosni Mubarak and jumped to the conclusion it was his turn to be dictator...
in a popularly backed coup on July 3.

The Al-Furqan group had previously claimed an attack on a ship in the Suez canal in September.

Egypt's new authorities have launched a crackdown against Islamist supporters of Morsi, jailing more than 2,000 of them, including the former president.
Posted by: Fred || 10/09/2013 00:00 || Comments || Link || E-Mail|| [6490 views] Top|| File under: al-Qaeda in Sinai Peninsula
Egypt Strips Muslim Brotherhood of NGO Status
[An Nahar] Egypt's cabinet on Tuesday ordered authorities to remove the

Moslem Brüderbund

from the list of approved non-governmental organizations following a judicial order, state media reported.

The move comes after an Egyptian court last month banned the

Moslem Brüderbund

from operating and ordered its assets seized, amid a massive crackdown on the group following the military ouster of Islamist president Mohammed Morsi
...the former president of Egypt. A proponent of the One Man, One Vote, One Time principle, Morsi won election after the deposal of Hosni Mubarak and jumped to the conclusion it was his turn to be dictator...
In its September 23 ruling, the court had also banned "any institution branching out from or belonging to the Brotherhood".

Morsi was Egypt's first democratically elected president but his turbulent one year rule came to an abrupt end when the military heeded the call of millions of Egyptians to oust him on July 3.

His supporters have since taken to the streets to denounce what they say is a violation of democratic principles.

But the army-installed authorities have pressed ahead with a massive campaign which has seen at least 1,000

Moslem Brüderbund

supporters killed and around 2,000 incarcerated
... anything you say can and will be used against you, whether you say it or not...
, including the top leadership.

Morsi, who belongs to the

Moslem Brüderbund

, has been tossed in the slammer
Drop the heater, Studs, or you're hist'try!
at an unknown location since his ouster.

Egypt has been gripped by unrest since the 2011 uprising that toppled Hosni Mubarak


...The former President-for-Life of Egypt, dumped by popular demand in early 2011...


, but violence has sharply increased since Morsi was deposed.

On Sunday, at least 57 people were killed in

festivities

between security forces and Morsi supporters and nearly 400

were maimed

.

Posted by: Fred || 10/09/2013 00:00 || Comments || Link || E-Mail|| [6587 views] Top|| File under: Arab Spring
Suspected jihadists blow up 2 bridges in Mali
[Al Ahram] Residents in northern Mali say that suspected radical jihadists have blown up two bridges near the country's border with Niger.

The attack comes only a day after suspected jihadists fired mortar rounds on the city of Gao, wounding at least seven people.

The violence has broken a relative calm in and around Gao since late March.

Ousmane Maiga, a resident of Gao, said the two bridges were attacked early Tuesday. An official with the UN peacekeeping mission confirmed the

kaboom

s.

Gao was under the control of al-Qaeda-linked

gunnies

for nine months until a French-led military operation in January ousted them from the town. Back in January, the radical

gunnies

also blew up another bridge near the border with Niger.

Posted by: Fred || 10/09/2013 00:00 || Comments || Link || E-Mail|| [6459 views] Top|| File under: al-Qaeda in North Africa
Egypt to seize Muslim Brotherhood funds
[Al Ahram] The panel formed by Egypt's interim-cabinet to handle the

Moslem Brüderbund

's frozen assets ordered on Tuesday the seizing of the Islamist group's funds.


That should buy another week's worth of wheat...

Additionally, the Brotherhood's status as a registered NGO has been officially annulled by a government panel headed by Minister of Social Solidarity Ahmed El-Borai, reported Al-Ahram's Arabic news website.

Egyptian interim Prime Minister Hazem El-Beblawi told

news hound

s Tuesday that the annulment of the group's NGO registration was normal procedure following the verdict which has banned "all activities" relating to the group.

"The panel managing the group's funds was formed to execute the state's role in implementing court verdicts," he added.

On 23 September the Cairo court for urgent matters ordered the banning of the

Moslem Brüderbund

's activities.

The court also ordered the interim-government to seize the group's funds and establish a panel to administer its frozen assets until any appeal has been heard.

On Monday, the

Moslem Brüderbund

officially appealed the court verdict to seize its funds.

Posted by: Fred || 10/09/2013 00:00 || Comments || Link || E-Mail|| [6459 views] Top|| File under: Arab Spring
The Grand Turk
Court Slams Turkey for Violating Paper's Freedom of Expression
[An Nahar] Turkey violated national newspaper Cumhuriyet's freedom of expression when it prevented further publication of an interview given by the current President Abdullah Gul to

Britannia

's The Guardian in 1995, the European rights court ruled Tuesday.

In April 2007, in the run-up to presidential elections, Cumhuriyet had reproduced a quote from the interview that Gul, a candidate in the elections, had given to The Guardian 12 years earlier.

The interview was used as the basis for an article entitled "Turkish Islamists aim for power" amid heated debates in the majority

Mohammedan

but staunchly secular nation about Islamic values.
Continued on Page 49
Posted by: Fred || 10/09/2013 00:00 || Comments || Link || E-Mail|| [6461 views] Top|| File under:
India-Pakistan
Pakistan Expels French Al-Qaida Suspect
[An Nahar] Pakistain on Tuesday deported a

Frenchie

accused of links to al-Qaeda and suspected of recruiting Islamist fighters, diplomatic sources told Agence

La Belle France

Presse.

Intelligence officials believe the man, Naamen Meziche, was once connected to al-Qaeda's so-called "Hamburg cell", which planned the 9/11 attacks on the United States.

Meziche has been in Pak custody since being tossed in the clink
Drop the rosco, Muggsy, or you're one with the ages!
in May 2012 in the southwest of the country along with three other suspected French jihadis, who were sent back to

La Belle France

in April.

He was escorted onto a flight from Islamabad and arrived in

Gay Paree

Tuesday afternoon French time, a diplomatic source said.

French police are expected to question him about links to

myrmidon

networks.

At the time of his arrest, French intelligence officials described Meziche, who also holds an Algerian passport, as "an important al-Qaeda cadre linked to the Hamburg cell", but his genuine significance in jihahi circles is unclear.

The case is likely to spark strong interest in

La Belle France

, where memories are still fresh of the murderous rampage by Mohammed Merah in March last year.

Merah

rubbed out

seven people in southwest

La Belle France

after returning from spending several months in Pakistain, saying he was acting on behalf of al-Qaeda.

The three others arrested along with Meziche in southwest Pakistain were incarcerated
... anything you say can and will be used against you, whether you say it or not...
on their return to

La Belle France

for "associating with wrongdoers with a view to committing terrorist acts".

Sources say Meziche is likely to face charges under the same section of French law. It gives authorities broad powers to detain and prosecute a suspect for intending to carry out terrorist acts or contacting organizations suspected of terrorism.

Though Meziche is suspected of being a long-time al-Qaeda member, no proof has yet emerged of his involvement in any specific act of terror, and security officials were divided about how big a player he is.

One French anti-terror officer told AFP this week Meziche was "a big fish -- right in the historic heart of al-Qaeda".

But another source close to the case said it was "hard to say if he is an active player or a bit of a has-been".

Western and Pak intelligence officials have described Meziche, aged around 43, as close to Younis al-Mauritani, an important al-Qaeda figure arrested in Pakistain about six months before him.

According to the Pak military al-Mauritani was personally charged by the late Osama bin Laden
... who is now sometimes referred to as Mister Bones...
with planning attacks against targets in the U.S., Europe and Australia.

The fact that Meziche was arrested in the company of three young

Frenchies

in a part of Pakistain where numerous Islamist

faceless myrmidons

circulate added to suspicions he was in the business of recruiting young Europeans for extremism.

Posted by: Fred || 10/09/2013 00:00 || Comments || Link || E-Mail|| [6485 views] Top|| File under: al-Qaeda
Israel-Palestine-Jordan
Palestinian Wounded by Israeli Troops in West Bank
[An Nahar] Israeli soldiers shot and

maimed

a Paleostinian who was part of a group trying to cross a security fence from the West Bank into Israel on Tuesday, the army said.

"Several Paleostinians attempted to infiltrate into Israel by crossing the security fence near Oranit checkpoint" in the northern West Bank, an army spokeswoman told Agence

La Belle France

Presse.

"IDF (Israeli Defense Forces) soldiers... operated in order to prevent them from crossing the fence by firing in their direction," she said.

"One Paleostinian was

maimed

and was treated on the spot by medics," she said, without giving further details.

The shooting came a week after a Paleostinian man was

rubbed out

by Israeli soldiers in the northern

Gazoo

Strip as he tried to cut through the security fence separating the territory from Israel, according to the army.

The Paleostinian Center for Human Rights, an NGO based in

Hamas, always the voice of sweet reason,

-ruled

Gazoo

, condemned that incident as an "excessive use of lethal force" by the army.
An IDF forces opened fire on a Paleostinian who tried to cross the border fence near the West Bank village of Beit Amin, where murdered IDF soldier Tomer Hazan was kidnapped last month.

The Paleostinian sustained light to moderate wounds.
Posted by: Fred || 10/09/2013 00:00 || Comments || Link || E-Mail|| [6488 views] Top|| File under: Palestinian Authority
Anti-Virus Company AVG Website Hacked By Palestinians
[Ynet] The website of the anti-virus company AVG was hacked and destroyed by the hackers who identified themselves as Paleostinian. The hackers planted messages, including "There is a state called Paleostine that was stolen by the Zionists."

It is unclear at this stage how they broke into the website, and it is possible that the hackers are referring surfers to their servers, and that the AVG servers were unharmed.
Posted by: trailing wife || 10/09/2013 00:00 || Comments || Link || E-Mail|| [6497 views] Top|| File under:
IDF Arrests 2 Suspected Of Psgaot Attack
[Ynet] IDF tossed in the clink
Book 'im, Mahmoud!
two Paleostinians in the village of el-Bireh Monday night, of which one is suspected of carrying out the attack on the girl Noam Glick in the settlement of Psagot Saturday night.

The two were taken to questioning and their involvement in the attack is being examined.
Posted by: trailing wife || 10/09/2013 00:00 || Comments || Link || E-Mail|| [6486 views] Top|| File under:
Southeast Asia
Four killed in clashes with Abu Sayyaf
Four people were killed in fierce clashes Monday between Philippine troops and Abu Sayyaf militants in Basilan province.

Captain Jefferson Somera said two injured militants under Juhair Aliman were also captured in Sumisip town. He said the fighting broke out after the military launched an operation aimed at clearing the circumferential road from lawless elements.

Somera said, "The purpose of the (military) operation is to clear the Basilan circumferential road to ensure the safety of the civilian motorists. The operation also intends to neutralize the lawless elements threatening the major thoroughfare along the villages of Sapah Bulak and Upper Cabengbeng both of Sumisip town."
Posted by: ryuge || 10/09/2013 00:00 || Comments || Link || E-Mail|| [6501 views] Top|| File under: Abu Sayyaf
Two gunned down in southern Thailand
[Bangkok Post] Two men were killed in a shooting in Narathiwat province on Monday night. Witnesses said the two victims were traveling on a motorcycle when a gunman ran out from a roadside forest and fired at them with an assault rifle. The attacker then fled. The two died on the spot.

Police found eight spent shells from an M16 rifle scattered on the road. They blamed separatist terrorists militants.
Posted by: ryuge || 10/09/2013 00:00 || Comments || Link || E-Mail|| [6461 views] Top|| File under: Thai Insurgency
Syria-Lebanon-Iran
General Security Busts Terror Cell Plotting 'Bombings, Assassinations'
[An Nahar] The General Directorate of General Security on Tuesday announced dismantling a "terrorist cell" that was plotting

liquidation

s and bombings in several Lebanese regions.

"Three people of Lebanese and Syrian nationalities have been jugged
Drop the gat, Rocky, or you're a dead 'un!
on charges of belonging to a terrorist cell that was plotting acts of sabotage across

Leb

through

kaboom

s and

liquidation

operations," a General Security statement said.

"The detainees were interrogated and referred to the military judiciary together with the seized material, which include explosives, communication devices and silenced weapons," it added.

The directorate stressed that it "will not hesitate to pursue terrorist groups, subversive gangs and illegal emigration networks -- in coordination with the rest of the security agencies -- in order to preserve the safety of citizens and the security and stability of the country."

NNA later said two of those arrested were Syrians and a third was Lebanese.

The announcement comes after a wave of arrests by the various security services in the wake of four deadly bombings that rocked

Leb

-- two in Beirut's southern suburbs and two in Tripoli


...a confusing city, one end of which is located in Lebanon and the other end of which is the capital of Libya. Its chief distinction is being mentioned in the Marine Hymn...


.

Posted by: Fred || 10/09/2013 00:00 || Comments || Link || E-Mail|| [6484 views] Top|| File under: Islamic State of Iraq & the Levant
Syria air strikes target rebel assault on key bases
[Al Ahram] Syrian regime war planes on Tuesday launched strikes against rebels in northwestern Idlib province after they began an assault against two key military bases there, a monitoring group said.

"War planes carried out two air strikes on areas in the town of Maaret al-Numan as

festivities

continued around the Wadi Deif military base between rebels and regime troops," the Syrian Observatory for Human Rights said.

The group said regime forces also bombed the areas of Maarshamsha and Deir al-Sharqi in the Maaret al-Numan region, causing casualties.

The strikes came a day after rebel fighters launched a major assault against the two bases in Syria's Idlib province, which is largely controlled by the opposition.

The offensive -- dubbed "The Earthquake" -- aims to seize the Wadi Deif and Hamidiyeh bases, which rebels have laid siege to for almost a year.

Wadi Deif, a garrison housing a large quantity of weapons, lies to the east of Maaret al-Numan, and Hamidiyeh, the last military stronghold in the region still in regime hands, lies to the south of the town.

Clashes continued overnight, and the Observatory said at least 10 regime troops and five rebels had been killed since the assault began.

On Monday, the Observatory said rebels had captured an officer and three soldiers in a raid in Hamidiyeh.

Idlib and Maaret al-Numan activists Tuesday posted a picture on Facebook of a man said to be a captured officer, giving his name as Brigadier General Nasser Salah al-Din.

The photo showed the man, his face bloodied and a bandage wrapped around his head, with his eyes clothes and his upper half naked.

Some 25 brigades and small, mainly Islamist groups are taking part in the assault, including Liwa al-Umma, an Islamist brigade that includes Libyan fighters, according to the Observatory.

Rebel fighters seized the town of Maaret al-Numan last October, cutting off a key regime supply route running between the capital Damascus and Aleppo in the north.

Regime forces have regularly tried to recapture the town, which is a key rebel stronghold in the Idlib region.

Elsewhere in the country, the Observatory reported regime air strikes on Moadamiyet al-Sham, a suburb in the southwest of Damascus, causing casualties.

It also said the

corpse count

in a Monday raid on the town of Shaddadeh, in the northeastern province of Hasakeh, had risen to eight.

Posted by: Fred || 10/09/2013 00:00 || Comments || Link || E-Mail|| [6493 views] Top|| File under: Govt of Syria
Who's in the News
28
[untagged]
7
Arab Spring
5
al-Qaeda
4
Govt of Iran
4
Govt of Syria
4
Govt of Pakistan
3
Commies
2
Palestinian Authority
2
al-Shabaab
2
Islamic State of Iraq & the Levant
2
al-Qaeda in Pakistan
1
Thai Insurgency
1
Abu Sayyaf
1
al-Qaeda in North Africa
1
al-Qaeda in Sinai Peninsula
1
East Turkestan Islamic Movement
1
Govt of Iraq
1
Hezbollah
1
Lashkar e-Taiba
Bookmark
E-Mail Me
The Classics
The O Club
Rantburg Store
The Bloids
The Never-ending Story
Thugburg
Gulf War I
The Way We Were
Bio
Merry-Go-Blog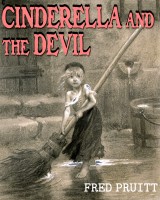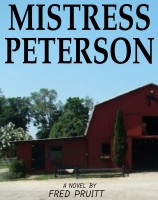 On Sale now!


A multi-volume chronology and reference guide set detailing three years of the Mexican Drug War between 2010 and 2012.

Rantburg.com and borderlandbeat.com correspondent and author Chris Covert presents his first non-fiction work detailing the drug and gang related violence in Mexico.

Chris gives us Mexican press dispatches of drug and gang war violence over three years, presented in a multi volume set intended to chronicle the death, violence and mayhem which has dominated Mexico for six years.
Click here for more information


Meet the Mods
In no particular order...


Steve White
Seafarious
Pappy
lotp
Scooter McGruder
john frum
tu3031
badanov
sherry
ryuge
GolfBravoUSMC
Bright Pebbles
trailing wife
Gloria
Fred
Besoeker
Glenmore
Frank G
3dc
Skidmark
Alaska Paul



Better than the average link...



Rantburg was assembled from recycled algorithms in the United States of America. No trees were destroyed in the production of this weblog. We did hurt some, though. Sorry.
3.235.173.74

Help keep the Burg running! Paypal: