Africa North
Rival protests after Eid prayers in Giza
[Al Ahram] In Giza's Istiqama mosque, which lies in the district's main square, rival protests broke out after Eid prayers early on Tuesday morning, as supporters of ousted president Mohammed Morsi
...the former president of Egypt. A proponent of the One Man, One Vote, One Time principle, Morsi won election after the deposal of Hosni Mubarak and jumped to the conclusion it was his turn to be dictator...
exchanged chants with supporters of army chief and Defence Minister Abdel-Fattah El-Sisi.

Worshipers observing the holy Eid Al-Adha feast, where

Musselmen

s commemorate Prophet Abraham's willingness to sacrifice his son Ismael for God only to be given a lamb to sacrifice instead, broke out in pro-Morsi and Islamist chants while their opponents chanted in support of El-Sisi -- the army commander who led Morsi's removal from office in July after mass protests against his rule.

The protest erupted when some worshipers exiting the mosque flashed a pro-Morsi hand sign to camera crews gathered on top of an overpass covering the prayers.

The sign remembers the pro-Morsi sit-in at Cairo's Rabaa Al-Adawiya Square, which was dispersed by police in mid-August leaving hundreds dead. Protesters either gesture it or carry a famous yellow poster bearing a black hand making the sign.

As a crowd spontaneously formed below the cameras, chants broke out repeating the name Rabaa and against the army.

"Abdel-Fattah [El-Sisi] is the slayer," they chanted, while opponents of Morsi gathered on the other side of a metal railing encircling the mosque and started shouting, "We love you Sisi."

Both protests constituted a small fraction of worshipers. Eventually dozens more joined the pro-Morsi protest and yellow signs started appearing.

"When something is stolen from you you must bring it back peacefully," Asmaa Abdel-Aziz, a state employee, told Ahram Online, saying that Islamists are not

forces of Evil

and insisting that Morsi was on his way to doing great things for Egypt.

Ramy, a young man standing in between both groups wearing an expression of consternation, disagreed with Asmaa and said he did not approve of the actions of Morsi's

Moslem Brüderbund

during its year in power.

However,


there is a theory which states that if ever anybody discovers exactly what the Universe is for and why it is here, it will instantly disappear and be replaced by something even more bizarre and inexplicable. There is another theory which states that this has already happened...


Ramy was worried protesters on both sides would engage in violence.

"Everyone should have the right to freedom of expression, I just hope this remains peaceful," he said.
Posted by: Fred || 10/16/2013 00:00 || Comments || Link || E-Mail|| [10794 views] Top|| File under: Arab Spring
Arabia
Police Officer Gunned Down in South Yemen
[An Nahar] A police officer was

bumped off

in a

cycle of violence

drive-by shooting Tuesday in a region of southeast Yemen where al-Qaeda carries out frequent attacks, a local official said.

"Two

gunnies

suspected of belonging to al-Qaeda

shot up

the officer, Mahmoud al-Nakhii, who was in a police car in the main street of Ghayl Bawazir," a town in Hadramawt province, he told Agence

La Belle France

Presse.

He said the officer was killed on the spot and the assailants on a

cycle of violence

fled.

In the neighboring province of Lahij, six soldiers were

maimed

as suspected al-Qaeda

gunnies

attacked a camp for the security forces in Huta, a security official said.

Last Thursday, an intelligence officer was assassinated in another drive-by shooting by assailants on

cycle of violence

s in the Hadramawt

thriving provincial capital

of Mukalla.
Posted by: Fred || 10/16/2013 00:00 || Comments || Link || E-Mail|| [10793 views] Top|| File under: al-Qaeda in Arabia
Caribbean-Latin America
13 die in Coahuila state

For a map, click here. For a map of Coahuila state, click here

By Chris Covert
Rantburg.com

A total of 13 individuals were killed or were found dead in drug and gang related violence in the northern Mexican border state of Coahuila, according to various Mexican news accounts.

Four unidentified individuals were shot to death in an armed encounter with Mexican security forces Monday night near Monclova.

According to a news report which appeared in the online edition of Milenio news daily, a group of state police agents traveling aboard a Dodge Ram were fired on by a group of armed suspects who were traveling aboard a Lincoln Navigator SUV.

The incident took place on Kilometer 23 of Mexico Federal Highway 57. According to the report, towards the end of the encounter the armed suspects abandoned their vehicle and continued firing on the police agents.

The incident took place as state and local police agents flooded the highways around Monclova attempting to catch suspects who earlier in the day had attempted to kill the local Monclova municipal police chief, General Victorino Resendiz Cortez Monday afternoon.

According to a separate news report which appeared in the website of El Diario de Coahuila news daily, General Resendiz Cortez had been investigating carjackings in the region when he was fired on. The shooters then fled north, but were found that evening.

General Resendiz Cortez was wounded in the encounter, but it was not reported that the wound was life threatening.

According to another report which also appeared in El Diario de Coahuila, car thefts including carjackings are down, now averaging 10 per day as opposed to 13 per day from the same period January to August in 2013. The decline is reportedly 22 percent year over year.

Meanwhile four individuals were found shot to death Saturday night in two separate locations in Coahuila, according to a news report in El Diario de Coahuila.

Two of the victims were identified as Armando Padilla Gaona, 68, and Norberto Carlos Dominguez Trejo, 33. One other victim has been identified, but the name was not disclosed.

Two victims, including Sr. Armando Padilla Gaona were found in the bed of a pickup truck in Ramos Arippe in Manantiales del Valle colony, while the other two were found on Bulevar Venustiano Carranza in Saltillo.

According to a news account, ransom had been paid for the release of the victims by family, but the victims were killed anyway.

Finally in Monclova, four unidentified victims were found in a grave Monday, according to a news account which appeared in Milenio news daily.

The victims were found in Posada del Sol in a partial state of decomposition. Reports are the victims were killed only days before the discovery of their bodies.

Chris Covert writes Mexican Drug War and national political news for Rantburg.com and BorderlandBeat.com. He can be reached at grurkka@gmail.com.
Posted by: badanov || 10/16/2013 00:00 || Comments || Link || E-Mail|| [10793 views] Top|| File under:
Caucasus/Russia/Central Asia
Russia sentences Count Doku deputy to life term
[Al Ahram] A Russian military court on Tuesday sentenced to life in prison a suspected Islamist militant accused of organising terror attacks that killed 26 people and wounded 344.

Ali Taziyev -- known in the Russian media by his nom de guerre, Magas -- was believed to be the righthand man of Doku Umarov, the leader of Russia's Islamist rebels and one of the primary plotters of bombing attacks against Russian targets.

Taziyev was also accused of organising a failed June 2009 assassination attempt against Yunus-Bek Yevkurov, head of the impoverished North Caucasus republic of Ingushetia, which neighbours Chechnya.

Russian media said Taziyev had served as the top military commander in Umarov's Caucasus Emirat movement, which seeks to create an Islamic state along Russia's volatile southern rim.
Posted by: Fred || 10/16/2013 00:00 || Comments || Link || E-Mail|| [10793 views] Top|| File under: Islamic Emirate of Caucasus
Home Front: WoT
al-Libi pulls hunger strike, gets rewarded
WASHINGTON - An elite U.S. interrogation team abandoned its questioning of an al-Qaeda militant who was snatched in Libya after he stopped eating and drinking regularly on board a U.S. Navy ship where he was being held, a U.S. official familiar with the matter said.

As his health deteriorated, U.S. authorities decided to fly the suspect known as Abu Anas al-Liby to New York last weekend, where he was taken to a hospital for treatment.


Put an NG tube down, put down four cans of nutritional supplement a day, and continue questioning him. This isn't hard.

Al-Liby, whose real name is Nazih al-Ragye, was expected to be arraigned in Federal Court in Manhattan on Tuesday on long-standing charges related to the bombings of U.S. embassies in Africa in 1998.

Upon arrival in the United States, al-Liby became subject to the rules of the civilian American court system. That means he can no longer be interrogated without being advised of his constitutional right to avoid incriminating himself, the official said.


What do we give him next time he stages a hunger strike?

Last week, U.S. officials said one of the principal reasons U.S. Delta Force commandos staged a risky raid to capture al-Liby at his Tripoli residence was so the United States could gather intelligence from the former senior operative of the core al Qaeda organization founded by Osama bin Laden.


Best done at Gitmo, where we can take our time and cross-check everything he says. Now he'll have a mouthpiece (likely provided by the CCR), and he'll clam up. Why bother doing the raid in the first place?

An interagency team created by the administration of President Barack Obama, the High-Value Detainee Interrogation Group (HIG) was deployed to the USS San Antonio, the Navy ship to which al-Liby was taken after being captured earlier this month.

At the time of his capture, U.S. officials said the plan was to keep al Liby on board the ship for weeks so the HIG, which can question detainees without advising them of their U.S. constitutional rights, could extract as much intelligence as possible regarding what he knew about current and past al Qaeda plans, personnel and operations.

However, said the official, who asked for anonymity when discussing sensitive information, al-Liby, whose family has said he suffered from Hepatitis C, stopped eating and drinking regularly once on board the ship. Although al-Liby did not stage a total hunger strike, the official said, his health continued to deteriorate and U.S. officials decided that shipboard medical facilities did not offer adequate care.

It is unclear what intelligence, if any, the interrogators managed to extract from al Liby after his capture.


This has blown up on Champ. He wants to close Gitmo and can't admit that a place like Gitmo (or Ice Station Zebra) is needed. He also didn't want to put guys like al-Libi into the civilian criminal justice system. So he sought to be cute and have our Navy ships serve as a Gitmo-equivalent. Now he's lost his nerve since he doesn't want to explain how a prisoner died on a Navy ship.

al-Libi is an illegal combatant. He was captured on foreign soil in a military operation, and he's accused of terrorist activity. He enjoys none of the protections of the US Constitution.

Now, of course, every mook captured in the future will pull the same stunt. And likely will be rewarded.
Posted by: Steve White || 10/16/2013 00:00 || Comments || Link || E-Mail|| [10793 views] Top|| File under:
India-Pakistan
Army forces its way into Mashky-Gajjar, distributes aid
[Dawn] It was 6 O'clock on Monday morning as this correspondent suddenly woke to the loud sounds of

kaboom

in the otherwise sleepy town of Mashky-Gajjar, as the army troops entered the town centre to take control where the Balochistan



...the Pak province bordering Kandahar and Uruzgun provinces in Afghanistan and Sistan Baluchistan in Iran. Its native Baloch propulation is being displaced by Pashtuns and Punjabis and they aren't happy about it...


Liberation Front (BLF), a banned separatist

Death Eater

group, had been quite active and in recent weeks many separatists organizations had remained involved in helping thousands of quake-affected residents.

As all hell broke loose this correspondent witnessed residents of earthquake-hit Mashky-Gajjar fleeing the city on

cycle of violence

s and taking shelter in makeshift huts as army troops entered the town. When this correspondent left the scene at around 5.30pm, foot soldiers were seen on the streets of Mashky, and helicopters were seen making rounds above the area. According to local contacts, the operation continued on its second day on Tuesday. The ongoing skirmishes are reportedly taking place in the outskirts of Mashky-Gajjar, a town in Balochistan's southern Awaran district, which is one of the epicentres of a series of earthquakes that hit between Sept 24 and Sept 28, leaving more than 500 dead, 25,000 families homeless and 300,000 people affected.
Continued on Page 49
Posted by: Fred || 10/16/2013 00:00 || Comments || Link || E-Mail|| [10795 views] Top|| File under: Govt of Pakistan
Experts Say Baradar Released, But Under Supervision
[TOLONEWS] A number of Pak political and military experts have said that Mullah Abdul Ghani Baradar, the Taliban's former second-in-command, was in fact freed from imprisonment, but remains under close supervision by Pak security forces.

"Mullah Baradar has been released from the custody of government of Pakistain. Due to security issues, however, security has been provided for him so he can go to Afghanistan and talk with the leaders and elders of the Taliban," said Mahmood Shah, a retired Pak Army officer.

The news comes a week after the Taliban claimed Baradar remained in Pak military custody, in contradiction to what had been promised by the Pak government in an attempt to contribute to a reconciliation deal between Kabul and the

myrmidon

group.

"Mullah Baradar is an important person and Americans didn't wanted him to be released unconditionally," Rahimullah Yousufzai, a Pak political expert told TOLOnews. "The Americans had made it clear they didn't want him released, but even if he was to be released, steps needed to be taken so that he would be followed all the time, to prevent him from joining the Taliban again."

Kabul has been pushing for Baradar's release since late August, when President Hamid Maybe I'll join the Taliban Karzai
... A former Baltimore restaurateur, now 12th and current President of Afghanistan, displacing the legitimate president Rabbani in December 2004. He was installed as the dominant political figure after the removal of the Taliban regime in late 2001 in a vain attempt to put a Pashtun face on the successor state to the Taliban. After the 2004 presidential election, he was declared president regardless of what the actual vote count was. He won a second, even more dubious, five-year-term after the 2009 presidential election. His grip on reality has been slipping steadily since around 2007, probably from heavy drug use...
visited Islamabad to recruit newly elected Pak Prime Minister
Nawaz Sharif


... served two non-consecutive terms as prime minister, heads the Pakistain Moslem League (Nawaz). Noted for his spectacular corruption, the 1998 Pak nuclear test, border war with India, and for being tossed by General Musharraf...


to help get the

grinding of the peace processor

with the Taliban back on track after it derailed in June. Despite U.S. anxieties about the release of Baradar and other imprisoned

Death Eater

s, officials in Afghanistan have been confident that freeing former

Death Eaters

would serve peace talks well by providing a sign of good will to the Taliban and making available key leaders who would otherwise be unable to participate in them.

Since Pak government officials announced they would go ahead with the release of Baradar back in September, however, speculations about whether or not it would be done, or if so with what conditions attached, have abounded.

"Our position is this: Mullah Abdul Ghani has been released and anyone member of his family can see him," Ejaz Ahmad Chaudhary, a

front man

for Pakistain's Foreign Ministry told TOLOnews in a phone interview. "He was released in order to facilitate the Afghan reconciliation process."

Pakistain's release of Baradar, following President Karzai's trip to Islamabad, has been considered a major step toward improving relations between the estranged Kabul and Islamabad. Last week at a

presser

in Kabul, Karzai welcomed Pakistain's announcement about releasing the former

myrmidon

deputy.

The precautions taken in Baradar's release that experts have discussed, however, indicate pressure from the U.S. has played a role in the way things have unfolded.

American officials have justified their concerns by pointing to examples from the past of former

Death Eaters

being released by Afghan authorities upon the transition of power over detentions centers, like Bagram prison, to then only rejoin the

Death Eater

fight against coalition and Afghan forces.
Posted by: Fred || 10/16/2013 00:00 || Comments || Link || E-Mail|| [10793 views] Top|| File under: Taliban
Syria-Lebanon-Iran
3 Arrested after Clash between Rival Gunmen in Beirut
[An Nahar] The army said it incarcerated
Maw! They're comin' to get me, Maw!
on Tuesday three suspects in connection with a

shootout

between rival

gunnies

in the Beirut neighborhood of Tariq al-Jedideh.

The army communique did not identify the

gunnies

but said that they exchanged gunfire with light arms during a dispute near al-Makassed hospital at 9:15 am.

It said the army drew a tight dragnet in the area and raided several locations that led to the arrest of three people.

The military is pursuing the rest of the suspects to apprehend them and refer them to the judiciary, the communique added.

The state-run National News Agency described the dispute as "personal."

Some media reports said however that the parties involved in the clash included members of Hizbullah's Resistance Brigades and

gunnies

from Tariq al-Jedideh.

They did not provide details as to why the two sides fought.

But LBCI TV said the dispute was between supporters of Grand Mufti Sheikh Mohammed Rashid Qabbani and parties that oppose him.

It said a man identified as Abu Ali Shamleh, an official who is in charge of groups allied with Hizbullah, had opened fire and used hand grenades during the clash.
Posted by: Fred || 10/16/2013 00:00 || Comments || Link || E-Mail|| [10793 views] Top|| File under:
50 Kilos of Explosives in al-Maamoura Car
[An Nahar] A booby-trapped car seized Monday by the army in Dahieh contained around 50 kilograms of explosive material, an army statement said, as President Michel Suleiman hailed the military institution for its achievement.

The vehicle turned out to contain "around 50 kilos of explosives: three landmines, six anti-vehicle grenades, a quantity of TNT, and some 20 kilograms of aluminum powder that is mixed with yellow sulfur and electric fuses," according to the statement.

"It turned out that the aforementioned car had been sold several times in the past," the statement added.

The Army Command noted that investigations are ongoing under the supervision of the relevant judicial authorities "with the aim of identifying those involved in this criminal act," urging citizens in all Lebanese regions to immediately report any suspicious activity.

Meanwhile, President Suleiman hailed the army for seizing the car and lauded its efforts.

"Eid (al-Adha) for the officers and soldiers takes its true meaning from their sacrifices for the sake of the country and civil peace," Suleiman saiad, slamming "the plots against the innocent citizens that are aimed at undermining the stability that we are all seeking."

On Monday evening, the army said an explosive-rigged Grand Cherokee was found in the Beirut southern suburb of al-Maamoura and that military experts dismantled the bomb after cordoning off the area.
Posted by: Fred || 10/16/2013 00:00 || Comments || Link || E-Mail|| [10793 views] Top|| File under:
Syria fighting rages on despite Muslim holiday
An activist group says Syrian warplanes have been bombing the suburbs of Damascus while rebels have fired mortar shells at the capital on the first day of a major Muslim holiday.

Tuesday's fighting shows how entrenched both sides in Syria's civil war have become. Earlier in the fighting, the sides occasionally attempted to observe holiday cease-fires.

The Britain-based Syrian Observatory for Human Rights says rebels fired rockets and mortar rounds at three Damascus neighbourhoods. An amateur video posted online shows three rockets being fired, leaving a trail of dark smoke.

The Observatory says the regime bombed rebel areas near the city of Hama, killing three children, and Damascus' Eastern Ghouta district.

Meanwhile, state TV showed Syrian President Bashar Assad attending Eid Al Adha prayers at a Damascus mosque.
Posted by: Steve White || 10/16/2013 00:00 || Comments || Link || E-Mail|| [10802 views] Top|| File under: Arab Spring
Who's in the News
29
[untagged]
4
Govt of Pakistan
3
Arab Spring
2
Palestinian Authority
2
Hamas
1
al-Qaeda in Arabia
1
al-Qaeda
1
al-Shabaab
1
Govt of Iran
1
Islamic Emirate of Caucasus
1
Taliban
Bookmark
E-Mail Me
The Classics
The O Club
Rantburg Store
The Bloids
The Never-ending Story
Thugburg
Gulf War I
The Way We Were
Bio
Merry-Go-Blog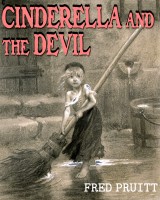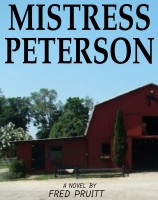 On Sale now!


A multi-volume chronology and reference guide set detailing three years of the Mexican Drug War between 2010 and 2012.

Rantburg.com and borderlandbeat.com correspondent and author Chris Covert presents his first non-fiction work detailing the drug and gang related violence in Mexico.

Chris gives us Mexican press dispatches of drug and gang war violence over three years, presented in a multi volume set intended to chronicle the death, violence and mayhem which has dominated Mexico for six years.
Click here for more information


Meet the Mods
In no particular order...


Steve White
Seafarious
tu3031
badanov
sherry
ryuge
GolfBravoUSMC
Bright Pebbles
trailing wife
Gloria
Fred
Besoeker
Glenmore
Frank G
3dc
Skidmark



Better than the average link...



Rantburg was assembled from recycled algorithms in the United States of America. No trees were destroyed in the production of this weblog. We did hurt some, though. Sorry.
34.229.119.176

Help keep the Burg running! Paypal: