Afghanistan
Bomb blast kills 18 wedding guests in Afghanistan
[TIMESOFINDIA.INDIATIMES] A

roadside kaboom

blast on Sunday killed at least 18 civilians, mostly women, as they were heading to a wedding party in central Afghanistan, provincial officials said.

"A

roadside kaboom

planted by the enemies of Afghanistan in Andar district of Ghazni province hit a civilian vehicle around 4:30pm," Mosa Khan Akbarzada, Ghazni provincial governor, told AFP.

"Unfortunately, we have 14 women, three men, and a child onboard martyred in this tragic incident," Akbarzada said.

Deputy provincial police chief Asadullah Insafi confirmed the attack and gave a similar account. He also said five women had been taken to hospital.

Roadside bombs have in the past been planted by Talibs to target

Afghan cops

and NATO


...the North Atlantic Treaty Organization. A cautionary tale of cost-benefit analysis....


-led US troops.

Posted by: Fred || 10/28/2013 00:00 || Comments || Link || E-Mail|| [6524 views] Top|| File under: Taliban
12 Insurgents Killed, 10 Injured in Operations
[Tolo News] The Afghan Ministry of Interior (MoI) in a statement on Sunday confirmed 12

bully boyz

were killed and 10 injured during a series of coordinated operations over the past 24-hours carried out by the Afghan National Army (ANA), Afghan National Police (ANP) and National Directorate of Security (NDS).

"In the past 24-hours, Afghan National Police conducted several joint clearance operations with the cooperation of the Afghan National Army, NDS and coalition forces to clear some of the areas of

hard boyz

and enemies of peace and stability in Afghanistan," read the statement.

The operations were conducted in Kunar, Nangarhar


The unfortunate Afghan province located adjacent to Mohmand, Kurram, and Khyber Agencies. The capital is Jalalabad. The province was the fief of Younus Khalis after the Soviets departed and one of his sons is the current provincial Taliban commander. Nangarhar is Haqqani country..


, Kandahar, Maidan Wardak, Farah, Helmand


...an Afghan province populated mostly by Pashtuns, adjacent to Injun country in Pak Balochistan...


and Nimroz provinces.

The ANP reportedly confiscated light and heavy rounds of ammunition and Improvised Explosive Devices (IEDs) as well.

"During the same 24-hour period, Afghan National Police discovered and defused three different types of mines placed by enemies of Afghanistan for destructive activities in Laghman, Takhar and Kandahar provinces," the statement added.

The statement did not report any casualties amongst the Afghan forces or local civilian populations.



Afghan cops

have ramped up operations across the country in preparation for the upcoming 2014 elections.

There are over 350,000 Afghan soldiers serving at the moment. Foreign troops are due to leave Afghanistan by the end of 2014, after handing over full security responsibility to the Afghan forces.

Nevertheless, coalition and Afghan officials maintain that nearly all operational oversight has been handed over to the Afghan forces already.

Posted by: Fred || 10/28/2013 00:00 || Comments || Link || E-Mail|| [6463 views] Top|| File under: Taliban
Africa North
Pro-Morsi students demonstrate on multiple Egypt campuses
[Al Ahram] Hundreds of

Moslem Brüderbund

students at Cairo's Al-Azhar university protested on Sunday demanding the dismissal of the university President and Al-Azhar's Grand Imam.

The administration threatened to take legal procedures against whoever disrupts "the educational system."

Tens of female students formed a group called the "Ultras Azhari girls," to defend the legitimacy of ousted president Morsi within Al-Azhar University.

Using the tambour and other Ultras inspired chants, the group held a rally on Al-Azhar's University campus in the girls' section, chanting slogans such as, "the voice of the woman is revolution," and, "the voice of woman is not nakedness".

The Ultras Azhari girls group demands the reinstatement of ousted president Mohammed Morsi
...the former president of Egypt. A proponent of the One Man, One Vote, One Time principle, Morsi won election after the deposal of Hosni Mubarak and jumped to the conclusion it was his turn to be dictator...
to his former position as Egypt's president, as well as the reinstatement of the Shura council and currently-suspended 2012 constitution.Groups of students have been protesting what they call a "military coup" that toppled Islamist president Mohammed Morsi. They reject the country's interim leadership and call for Morsi's reinstatement. They're also demanding that their locked away
Drop the heater, Studs, or you're hist'try!
colleagues be freed.

On 17 October, student protests at Al-Azhar turned violent, when police intervened to disperse what they said was a non-peaceful demonstration.

The Interior Ministry said in a statement that police only fired teargas at students after they rioted outside the university gates and blocked roads around campus.

At least seven students were nabbed
Drop the heater, Studs, or you're hist'try!
and a policeman was injured, according to security sources.

The university's student union, however, maintains 30 students were arrested.

Posted by: Fred || 10/28/2013 00:00 || Comments || Link || E-Mail|| [6457 views] Top|| File under: Arab Spring
Algerians seize large Libyan arms stash
[Libya Herald] A substantial stash of weapons and ammunition has been discovered by Algerian security forces at near the desert town of Illizi, some 300 kilometres from the Libyan border.

The authorities in Algiers are saying little officially about the find. However,


today is that tomorrow you were thinking about yesterday...


the Algerian newspaper Al-Watan has quoted a member of the security forces as saying that it contained over a hundred ground-to-air missiles, as well as anti-helicopter rockets, land mines and rocket-propelled grenades.

The seizure of the weaponry, which is all said to have come from Libya, appears to have involved a considerable number security personnel and an ambush on a convoy. One vehicle reportedly managed to escape. No date for the operation has been given and there are no details of casualties nor prisoners taken.

Illizi is on the N3 highway and around 300 kilometres to the south-west of In Amenas, near where 37 foreign oil workers were murdered in January, after an assault by Al-Qaeda in the Islamic Maghreb (AQIM).

Since that attack, there has been a security crackdown in six districts (wilayas), Illizi, Tlemcen, Skikda, Boumerdès, Adrar and Khencela. One official source was quoted by Al-Watan as saying that in the nine months to September, 190

Death Eaters

had been "eliminated".
Posted by: Fred || 10/28/2013 00:00 || Comments || Link || E-Mail|| [6457 views] Top|| File under: al-Qaeda in North Africa
India-Pakistan
Bombs at Narendra Modi rally
[The Hindu] In a an apparent defusing bid, some people threw stones at bombs found at the venue of BJP leader Narendra Modi's rally at the Gandhi Maidan here on Sunday.

According to the police, five blasts took place between 11.40 a.m. and 12.25 p.m., triggering panic among the people in parts of the Maidan. However,


a good lie finds more believers than a bad truth...


given its huge size, people did not rush out of the venue in fear or confusion.

"It was a yellow bomb fixed with a watch near one of the gates. Some kids were pelting stones at it and it went kaboom! around 1 p.m. Mr. Modi had not yet started to speak. When the

kaboom

took place, I had a blackout," Ajit Pandey, who sustained a head injury, told The Hindu at the Patna Medical College and Hospital (PMCH), where 83 injured people were rushed. Most of them were either BJP workers or supporters at the rally. He said the police did not clear the people when the explosive was spotted.

"People tried to defuse the bombs by throwing stones at them," said Brijesh Kumar Mishra, who also suffered injuries.

"There is a hole in my cheek," said Mukesh Singh, whose left cheek and head were covered with bandage. He was outside the Maidan when a blast occurred.

"We then went inside to help our people. We saw one bomb which was fixed with a watch and one more gadget. Around 12.30 p.m. it went off. The blast was huge. My head just stopped working," Mr. Singh said. Many victims said the people alerted the police when they spotted the

bomb

s, but the police took no step whatsoever to move people to safety.

Amit Sadar, a rally supporter, was injured not in the blast, but in stone throwing. "The bomb I saw was of metal. It caused a lot of chaos. People were running helter-skelter. They were throwing bricks, because the police were not doing anything," he said.

Perhaps the youngest among the injured was 11-year-old Purushottam Kumar from Nalanda district. He had come with his uncle to attend the rally. "We were sitting near the small Gandhi statue and there was an

kaboom

. I fell down after that," Kumar said from his hospital bed. His uncle too was injured.

"For 10 minutes we were screaming for help. After hearing about the railway station blast, we were considering whether to stay at the rally venue or make a move," Upendra Rai, whose friend was badly injured, said with tears in his eyes.

For the eager and unsuspecting crowds, Mr. Modi's rally turned out to be a nightmare. A heavily bandaged Jitender Mistry had injuries in the chest, arm, chin and ear.

"I fell unconscious for a while when the blast took place. When I regained consciousness, I started screaming, bomb phata [bomb has went kaboom!]! Had I anticipated any danger I would never have come for this rally. I am not going to attend any more rallies. I have wife and four children to take care of," said Mr. Mistry, who works as a repairman.

NITISH ASSAILED

Many victims accused the Nitish Kumar government of hatching a conspiracy.

"If he did not want this rally, he should have just stopped it. This is a conspiracy by the Chief Minister," Mukesh Singh said.

"This is the government's conspiracy. Mr. Kumar wants to take

Dire Revenge™

on the people," Mr. Mishra, an injured BJP worker, alleged.

The emergency ward of the hospital was full of people with bandaged limbs and bloodied bodies.

The dear departed

were brought to the hospital with severed limbs and body parts, making identification difficult.

In response to a question at a

presser

here, Director-General of Police Abhayanand said the police did not request cancellation of the rally when the first blast occurred.

Initially as the

kaboom

s started at the Gandhi Maidan, BJP leaders on the stage tried to calm the crowds saying those were the sounds of tyres bursting and firecrackers.

Posted by: Fred || 10/28/2013 00:00 || Comments || Link || E-Mail|| [6459 views] Top|| File under:
Bomb kills soldier, wounds three in Miramshah
[Dawn] A

roadside kaboom

killed a soldier and

maimed

three others in a restive Pak tribal region near the Afghan border on Sunday, officials said.

The

kaboom

took place at Chashma Pul, two kilometres east of Miranshah
... headquarters of al-Qaeda in Pakistain and likely location of Ayman al-Zawahiri. The Haqqani network has established a ministate in centered on the town with courts, tax offices and lots of madrassas...
, the capital of North
Wazoo tribal region, known as a bastion of Taliban and Al-Qaeda-linked rebels.

"An improvised

bomb

planted along the roadside went off as a convoy of at least 35 army vehicles passed by it, killing one soldier and wounding three others," a local security official told AFP.

Another security official confirmed the incident and casualties.

He said security forces also defused two bombs planted at different locations in nearby Mir Ali town.

Posted by: Fred || 10/28/2013 00:00 || Comments || Link || E-Mail|| [6458 views] Top|| File under: al-Qaeda in Pakistan
Iraq
Car bombs kill scores in Baghdad, in sign of crisis in Iraq
[Washington Post] Nine

boom-mobile

s tore through markets and police checkpoints in Storied Baghdad


...located along the Tigris River, founded in the 8th century, home of the Abbasid Caliphate...


on Sunday, killing scores of people in a sign of a growing security crisis in Iraq fueled by a revived affiliate of al-Qaeda.

A barrage of bloody attacks this year have virtually erased the security gains made in the past five years, as the U.S. troop presence surged and then declined to almost zero. More than 5,300 Iraqis have been killed so far this year , already the largest annual

corpse count

since 2008.

The latest attacks occurred just three days before Iraqi Prime Minister
Nouri al-Maliki


... Prime Minister of Iraq and the secretary-general of the Islamic Dawa Party....


is scheduled to arrive in Washington for meetings at the White House and on Capitol Hill. At the top of his agenda is a request for more American help in the fight against the al-Qaeda afiliate, whose scope has grown to encompass both Iraq and Syria.

"We need to increase the depth and width of our cooperation, to be more agile and reflect the seriousness of the situation in Iraq," said Iraq's ambassador to Washington, Lukman Faily, in a telephone interview. "In our discussions, we will highlight the urgent need for the approval and quick delivery of military sales."

At least 40 people died in Sunday's attacks on mostly Shiite neighborhoods in Storied Baghdad, according to an Interior Ministry official, who was not authorized to be quoted by name. In addition, a

jacket wallah

plowed his car into a group of soldiers in the northern city of

djinn-infested Mosul

, killing 14, according to the

News Agency that Dare Not be Named

. At least 10 more people were killed in other attacks around Iraq, the agency reported.

More than 600 people have been slain already in Iraq in October, after a month of extraordinary bloodshed that left 880 dead in September.

The surge in violence is largely, though not exclusively, the work of the Islamic State of Iraq and Syria, or ISIS, an outgrowth of al-Qaeda in Iraq. The group has been waging a war to undermine the Iraqi state.

Its members have left their mark in the daily tally of

boom-mobile

ings, assaults on security forces and

liquidation

s. The group has also carried out several jailbreaks, freeing

forces of Evil

whom American and Iraqi forces worked for years to capture.

Iraq once looked as though it could be stabilizing. After a horrific sectarian war engulfed the country in 2006 and 2007, the United States sent a surge of troops and began enlisting Sunni fighters to turn against al-Qaeda. When the U.S. military withdrew at the end of 2011,

myrmidon

groups were on their heels and monthly civilian

corpse count

s were counted in the dozens rather than the hundreds.

That period of relative safety lasted into 2012, but it began to unravel as Syria's Arab Spring transformed from a protest movement into a civil war fought along sectarian lines.

Many radical Sunni fighters in the two countries have now united under the banner of ISIS. The

forces of Evil

consider the two nations to be different fronts in a single war, with an ambitious goal.

"They want a caliphate," said Jessica Lewis, the research director for the Institute for the Study of War, who has investigated the resurgence of al-Qaeda in Iraq. She was referring to the Islamic political system that ruled most

Mohammedan

s after the death of the prophet Muhammad.
Posted by: Fred || 10/28/2013 00:00 || Comments || Link || E-Mail|| [6459 views] Top|| File under: Islamic State of Iraq & the Levant
Experts: Cyber attack shut down Israeli tunnel
[Ynet] Trojan horse infected Carmel tunnels' camera systems early September, caused severe malfunctions for two days, experts say, estimate Iran not behind attack

According to one of the experts, a Trojan horse was inserted into the tunnels' surveillance camera system on September 8 and caused severe malfunctions for two days, which have led to the tunnels' shutdown and to hundreds of thousands of dollars in damages.

The attack caused an immediate 20-minute lockdown of the roadway. The next day, the expert said, it shut down the roadway again during morning rush hour. It remained shut for eight hours, causing massive congestion.

The expert said

Sherlocks

believe the attack was the work of unknown, sophisticated hackers, similar to the Anonymous hacking group that led attacks on Israeli websites in April. He said

Sherlocks

determined it was not sophisticated enough to be the work of an enemy government like Iran.

The expert said Israel's National Cyber Bureau, a two-year-old classified body that reports to the prime minister, was aware of the incident. The bureau declined comment, while Carmelton, the company that oversees the toll road, blamed a "communication glitch" for the mishap.

While Israel is a frequent target of hackers, the tunnel is the most high-profile landmark known to have been attacked. It is a major thoroughfare for Israel's third-largest city, and the city is looking to turn the tunnel into a public shelter in case of emergency, highlighting its importance.

The Carmelton company, which operates the Carmel Tunnels, addressed the AP report, saying "The event in question was the result of a system malfunction that was fixed in a timely manner."
Posted by: trailing wife || 10/28/2013 03:24 || Comments || Link || E-Mail|| [6467 views] Top|| File under:
Iron Dome intercepts Palestinian rocket
The Iron Dome anti-rocket system intercepted a rocket launched by Palestinians in the Gaza Strip early Monday morning, Channel 2 reported.

Another rocket exploded in uninhabited territory in the Eshkol regional council in the western Negev, according to Channel 2. No injuries or damage was reported.

The incident comes hours after Palestinians fired two mortars at Israeli towns near the Gaza frontier.
Posted by: g(r)omgoru || 10/28/2013 02:45 || Comments || Link || E-Mail|| [6462 views] Top|| File under:
Gaza militants fire mortar shell into Israel
[Al Ahram] Palestinian militants in the Gaza Strip fired a mortar shell into Israel on Sunday without causing any casualties or damage to property, the military said. A spokeswoman for the Israeli military told AFP that the shell struck near the border fence with the coastal strip, which is ruled by the Islamist movement Hamas.

The last projectile fired at Israel from Gaza was on 28 September.
Posted by: Fred || 10/28/2013 00:00 || Comments || Link || E-Mail|| [6457 views] Top|| File under: Hamas
Iran Guards kill three rebels in Kurdish region
[Al Ahram] A top commander of Iran's Revolutionary Guards said his forces killed three rebels and enjugged
Drop the rod and step away witcher hands up!
three others in a western region that borders Iraqi Kurdistan, media reported on Sunday.

"During

festivities

that took place Friday in the Baneh region, three members of a terrorist group were killed and two others were arrested," Mehr news agency quoted Brigadier General Mohammad Hassan Rajabi as saying.

Another man was arrested on Sunday morning.

On October 10, rebels killed six members of the elite Revolutionary Guards during

festivities

in Baneh, a Kurdish populated region in northwestern Iran, media reports said.

In April last year Kurdish rebels killed four Guards members in the region.

Seven months earlier, the Guards declared it had cleared rebels of the Party of Free Life of Kurdistan, or PJAK, from border areas of the region.

Posted by: Fred || 10/28/2013 00:00 || Comments || Link || E-Mail|| [6458 views] Top|| File under: Govt of Iran
Syria rebel groups brand Geneva talks 'treason'
[Al Ahram] Powerful

gang

s in Syria said attending peace talks or negotiating with the regime would be an act of betrayal, as fighting raged on Sunday near Iraq and in Homs.

An international watchdog said, meanwhile, that Syrian
Hereditary President-for-Life Bashir Pencilneck al-Assad


Scourge of Qusayr...


's regime handed over on time a detailed plan on destroying its chemical weapons stockpile.

The move was in line with a US-Russian deal reached last month that headed off threatened military strikes on Syria and that triggered an initiative for peace talks to be staged in Geneva next month.

But the initiative has struggled to win the support of the warring parties in Syria, where more than 115,000 people are estimated to have been killed in the 31-month conflict.

In the latest blow, 19 Islamist groups fighting to topple Assad issued a statement casting further doubt on whether the talks dubbed "Geneva 2" will actually go ahead.

"We announce that the Geneva 2 conference is not, nor will it ever be our people's choice or our revolution's demand," said the statement read out by Suqur al-Sham brigade chief Ahmad Eissa al-Sheikh in a video posted online.

"We consider it just another part of the conspiracy to throw our revolution off track and to abort it."

They warned anyone who attends such talks would be committing "treason, and... would have to answer for it before our courts".

The statement comes as the UN-Arab League


...an organization of Arabic-speaking states with 22 member countries and four observers. The League tries to achieve Arab consensus on issues, which usually leaves them doing nothing but a bit of grimacing and mustache cursing...


peace envoy to Syria, Lakhdar Brahimi, prepares to travel to Damascus on Monday, a Syrian government source told AFP.

Posted by: Fred || 10/28/2013 00:00 || Comments || Link || E-Mail|| [6458 views] Top|| File under: Govt of Syria
Iran Sunni group Jaish al-Adl claims border attack
[BBC.CO.UK] A little-known Iranian Sunni group says it carried out the killing of 14 border guards on Friday night.

Jaish al-Adl said the attack was in retaliation for an alleged Iranian "massacre" in Syria and the "cruel treatment" of Sunnis in Iran.

The group vowed to avenge the hangings of 16 prisoners by authorities in retaliation for the border attack.

The Sunni

Moslem

population in Sistan-Balochistan complains of discrimination by the Shia Iranian state.

An armed Sunni group, called Jundallah, has carried out a number of attacks against the state in recent years.

But the provincial governor blamed Jaish al-Adl, whose name translates as the Army of Justice, for Friday's attack and the group now appears to have confirmed that in a statement on its website.

'Oppression and crimes'
"This victorious operation is a response to the ferocious massacre carried out by the Islamic Revolution Guards Corps (IRGC) in the Islamic land of Syria," Jaish al-Adl's statement said, referring to Iran's powerful military and political force often referred to as the Revolutionary Guards.

"[It] is also a response to oppression and crimes this regime commits against the innocent Sunni community in Iran including the execution of innocent Baluch youths and zealous Kurd youths and warrior youths from Ahvaz who have been hanged by this usurper and cruel regime," it said.

It is unclear what "ferocious massacre" in Syria the group is referring to, but video footage has recently emerged on the internet suggesting that Revolutionary Guards - or more specifically, their elite overseas arm the Quds Force - are militarily engaged in Syria on the side of government forces.

The group says it will "avenge the blood" of 16 prisoners hanged in prison in the

scenic provincial capital

, Zahedan, on Saturday in an apparent

Dire Revenge™

killing by authorities.

It is not known what connection, if any, those hanged had to the border attack. They were described by authorities as "linked to groups hostile to the regime".

Jaish al-Adl

grabbed credit

for a

roadside kaboom

in Saravan, on the south-eastern border with Pakistain, which killed "several" Revolutionary Guards in late February, the Iran Daily Brief reported in March.

Friday's border post attack took place in a mountainous region outside Saravan. A parliamentary committee on national security is due to investigate the attack on Sunday, a committee member has reported.

Fars has quoted the province's deputy governor-general, Rajabali Sheikhzadeh, as saying those behind the attack later fled to Pakistain.

The region is one of the most poverty-stricken in Iran.

Its instability is exacerbated by its positioning on a major drug trafficking route between Afghanistan and Europe, and reports suggest

bad boy

groups may be funded in part through arms and drugs trafficking.
Posted by: Fred || 10/28/2013 00:00 || Comments || Link || E-Mail|| [6463 views] Top|| File under:
Kurdish militants tighten grip on Syria's northeast
[Al Ahram] Kurdish

Death Eaters

moved on Sunday to consolidate their control of an oil-producing region in northeastern Syria after seizing a border crossing with Iraq from

Salafist tough guys

, activists said.

Militia linked to the Kurdistan Workers Party (PKK), which has fought the government of neighbouring Turkey for decades, were clearing pockets of resistance of the al Qaeda-linked Islamic State of Iraq and the Levant, al-Nusra Front, and Ahrar al-Sham in the border town of Yarubiya, Syrian opposition sources said.

"The Kurds are now in control of the Yarubiya border post. They now have a clear route to market the region's oil, which should belong to all Syrians. Thousands of the Arabs have fled," said Yasser Farhan, a member of the opposition Syrian National Coalition.

The northeastern province of Hasakah, which borders Iraq and Turkey, has a population of over one million, 70 percent Kurd and 30 percent Arab. The fighting there deepens sectarian and ethnic faultlines in Syria and threatens to draw neighbouring powers into the country's civil war.

A statement by the Syrian National Coalition said Iraqi ground forces attacked Yarubiya on Saturday in coordination with the Kurdish militia. Syrian rebel sources said Syrian warplanes had also bombarded the town.

"The Iraqi government has committed a grave error by its unprecedented interference in Syrian affairs," the statement said, adding that the Shi'ite-dominated Storied Baghdad


...located along the Tigris River, founded in the 8th century, home of the Abbasid Caliphate...


government had been aiding the transfer to Syria of Iraqi Shi'ite militia who are fighting alongside
Hereditary President-for-Life Bashir Pencilneck al-Assad


Horror of Homs...


's forces.

An Iraqi security official denied involvement in the capture of Yarubiya. "The last thing we need is to get dragged into a military combat inside Syria. We will not engage in any way," he said.

Other Iraqi officials said some

maimed

Kurdish fighters had been evacuated in Iraqi army Humvees and taken to areas under the control of Iraqi Kurdish fighters, then over the border into Iraq.

Rami Abdelrahman, head of the Syrian Observatory for Human Rights monitoring group, said Kurdish fighters had taken over 90 percent of Yarubiya town.

Video footage released by the group showed Kurdish fighters manning a tower at the crossing and others carrying the flag of the Kurdistan People's Protection Units militia.

Posted by: Fred || 10/28/2013 00:00 || Comments || Link || E-Mail|| [6457 views] Top|| File under: Govt of Syria
13 killed in north Lebanon violence: Security
[Al Ahram] The

corpse count

from a week of

festivities

in

Leb

between supporters and opponents of Syria's regime has risen to 13, a security official said on Sunday.

Two people died in

festivities

on Saturday and another two were killed early on Sunday in the northern port city of Tripoli


...a confusing city, one end of which is located in Lebanon and the other end of which is the capital of Libya. Its chief distinction is being mentioned in the Marine Hymn...


, the official said, adding that scores more were

maimed

, including 16 in the past two days alone.

Sunni and Alawite

gunnies

have been fighting since Monday in the Bab al-Tebbaneh and Jabal Mohsen districts of Tripoli,

Leb

's second city.

Until Saturday, six Sunnis and three Alawites had been killed in the latest bout of fighting which broke out on Monday.

Residents of Bab al-Tebbaneh support the revolt against Syrian
Hereditary President-for-Life Bashir Pencilneck al-Assad


Terror of Aleppo ...


, while those in Jabal Mohsen back Assad. They have fought frequently since the Syrian conflict erupted in March 2011.

Tripoli is home to 200,000 people, 80 percent of whom are Sunni

Mohammedan

s, 6-7 percent Alawites and the rest Christians.

Acting Prime Minister Najib Mikati said on Saturday that "security forces will take every step to put an end to the violence and chaos" in the city. "They will be strict and impartial."

A security official said the army had separated the two sides and pushed them back.

The fighting broke out on Monday as a Lebanese private television aired an interview with the Syrian president, in which he said the time is not ripe for a peace conference to try to resolve the 31-month conflict and said he was ready to run for re-election in 2014.

Posted by: Fred || 10/28/2013 00:00 || Comments || Link || E-Mail|| [6459 views] Top|| File under: Govt of Syria
Who's in the News
28
[untagged]
7
Arab Spring
4
Govt of Syria
4
Govt of Iran
3
Govt of Pakistan
2
TTP
2
al-Qaeda in North Africa
2
Taliban
1
Hezbollah
1
Islamic State of Iraq & the Levant
1
Jamaat-e-Ulema Islami
1
Palestinian Authority
1
al-Qaeda in Pakistan
1
Hamas
Bookmark
E-Mail Me
The Classics
The O Club
Rantburg Store
The Bloids
The Never-ending Story
Thugburg
Gulf War I
The Way We Were
Bio
Merry-Go-Blog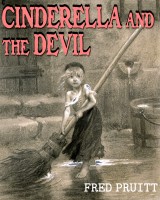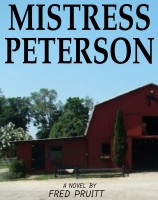 On Sale now!


A multi-volume chronology and reference guide set detailing three years of the Mexican Drug War between 2010 and 2012.

Rantburg.com and borderlandbeat.com correspondent and author Chris Covert presents his first non-fiction work detailing the drug and gang related violence in Mexico.

Chris gives us Mexican press dispatches of drug and gang war violence over three years, presented in a multi volume set intended to chronicle the death, violence and mayhem which has dominated Mexico for six years.
Click here for more information


Meet the Mods
In no particular order...


Steve White
Seafarious
Pappy
lotp
Scooter McGruder
john frum
tu3031
badanov
sherry
ryuge
GolfBravoUSMC
Bright Pebbles
trailing wife
Gloria
Fred
Besoeker
Glenmore
Frank G
3dc
Skidmark
Alaska Paul



Better than the average link...



Rantburg was assembled from recycled algorithms in the United States of America. No trees were destroyed in the production of this weblog. We did hurt some, though. Sorry.
18.204.48.69

Help keep the Burg running! Paypal: