Afghanistan
Five Civilians Caught in Crossfire of Taliban-Police Clash in Herat
[Tolo News] Five civilians and an Afghan Local Police (ALP) officer were killed in a clash between the ALP and Taliban

gunnies

on Wednesday night in western Herat


...a venerable old Persian-speaking city in western Afghanistan, populated mostly by Tadjiks, which is why it's not as blood-soaked as areas controlled by Pashtuns...


province, officials said.

"The incident took place near a bazar in Shindand District of Herat province at around 5:30pm when Taliban

gunnies

attacked a Local Police forces convoy," Herat Provincial Council member Toor Mohammad Zarifi told TOLOnews.

Zarifi said that five unarmed civilians at the market, including two men, two women and one child were caught in the crossfire of the

shootout

and killed.

In addition to the police officer that died in the clash, another was

maimed

.

Zarifi said the victims were rushed to a nearby hospital for emergency treatment.

There were no reports of

krazed killer

casualties, and the Taliban has not commented on the incident.

The incident came three days after a bus filled with a group of people heading to a wedding celebration in Ghazni province struck a

roadside kaboom

, killing 18 of the passengers including

women and kiddies

.

The Ghazni bombing received harsh condemnation from around the country, including statements from President Hamid Maybe I'll join the Taliban Karzai
... A former Baltimore restaurateur, now 12th and current President of Afghanistan, displacing the legitimate president Rabbani in December 2004. He was installed as the dominant political figure after the removal of the Taliban regime in late 2001 in a vain attempt to put a Pashtun face on the successor state to the Taliban. After the 2004 presidential election, he was declared president regardless of what the actual vote count was. He won a second, even more dubious, five-year-term after the 2009 presidential election. His grip on reality has been slipping steadily since around 2007, probably from heavy drug use...
, the Ulema Council and the United Nations


...boodling on the grand scale...


who all blamed the Taliban for the attack despite the group not claiming responsibility.

The Herat clash on Wednesday happened the same day three ANA soldiers were killed and six others

maimed

in Sar-e-Pol province when their convoy hit a

roadside kaboom

.

According to a provincial security official, the soldiers were ambushed by

gunnies

after the blast and a clash ensued that continued for one hour. Reportedly two

Taliban capo

was killed and another

maimed

.

Authorities reported a separate incident in Helmand


...an Afghan province populated mostly by Pashtuns, adjacent to Injun country in Pak Balochistan...


on Wednesday in which seven

gunnies

were killed and one other

maimed

in a clash with the Maiwand 215 ANA Corps.

Dozens of mines also reportedly discovered and disabled by security forces in Sangin, Nawozad, Nad Ali and Greshk Districts of Helmand that day.
Posted by: Fred || 11/02/2013 00:00 || Comments || Link || E-Mail|| [10799 views] Top|| File under: Taliban
Africa Horn
Six killed in battle near Galkayo
GAROWE, Somalia -- At least six persons were killed Friday in a village in Puntland State in northern Somalia as fighting erupted between Puntland government forces and a militia from neighboring Galmudug area, with Puntland officials accusing Somali Federal Government of arming the militia "to destabilize Puntland", Garowe Online reports.


The Punties are all worked up about this. Apparently Galkayo is the key to the southern approach to Puntland.

Puntland Deputy Security Minister Abdiaziz Said (Badugaye) told a press conference in the capital Garowe that the fighting erupted at 12:00pm and continued for one hour.

In a written statement, Puntland's government condemned "the planned and coordinated attack of aggression on Puntland defense line in Mudug Administrative Region" where Puntland administers three districts in north Mudug (Galkayo, Galdogob and Jariban). Rival groups control the other two districts in south Mudug (Hobyo and Harardhere), including Galmudug militia, Al Shabaab militants and piracy gangs.

According to Puntland officials, "militiamen in over 20 vehicles carried out a coordinated attack on Godod village, 30km east of Galkayo on the road to Jariban town inside Puntland jurisdiction". Minister Badugaye told reporters that Puntland forces "repelled the attackers, inflicted casualties and seize one armed-truck from the fleeing militia".

He said that one Puntland soldier "suffered light wounds" during the one-hour battle and could not confirm casualties on the other side, saying only "there were deaths and injuries", and warning that "renewed fighting might erupt" in that area.

Local sources reported to Garowe Online news agency that six fighters were killed during the battle and dozens wounded.

Minister Badugaye noted that Puntland government forces "are based near Godod village and responded quickly to the attack", vowing that Puntland government "would defend the peace, security, stability and progress of the people and State of Puntland from all enemies, domestic or external".

The Puntland statement strongly condemned the role of Somali Federal Government in allegedly arming the Galmudug militia.

"In recent days, Puntland intelligence has been monitoring the arrival of arms shipment at Galmudug-controlled Bandiiraley airstrip, 60km south of Galkayo. Intelligence information confirms that Federal Government of Somalia (FGS) officials, including Mr. Abdikarim Hussein Guled, FGS Minister of Interior who hails from Galmudug neighborhood, sent the arms shipment to Bandiiradley," the statement read.

The statement continued, saying that Puntland "suspended all relations" with Federal Government in August and accusing Federal Government of involvement in "efforts to destabilize Puntland during the ongoing election process and aim to re-ignite clan wars of the 1990s".

At the press conference, Minister Badugaye said: "The Federal Government supports trained and equipped militia with bases at locations at Wargalo 60km from Galkayo and Golol 160km from Galkayo aiming to foment instability in Puntland, but this will not work as Puntland will defend itself. However, we always advise for Somali communities to co-exist in peace and good neighborly relations."

Puntland's statement condemned the Federal Government's "destructive role in Somalia" and warned against the "catastrophic impact" of Federal Government's policies and conduct.

Puntland government commended "the courageous role of Puntland government forces in securing the State's future", saying: "The aspiration of Puntland and the Somali people is to overcome security challenges and to achieve lasting peace, justice and progress in Somalia."

Federal Government officials have not responded to Puntland's public allegations. Independent sources in Galkayo confirm to Garowe Online news agency that "military tensions are high" around the area where Friday's battle occurred.

Galkayo was a major flashpoint of the Somali civil war in the 1990s, when Mogadishu-based clan militia rampaged Galkayo and killed hundreds of Puntland civilians, and Puntland fighters expelled the militia in a military campaign. A peace pact was signed in 1993, but that pact has been on shaky ground as many attacks on Puntland originate from Galmudug area of Galkayo.
Posted by: Steve White || 11/02/2013 00:00 || Comments || Link || E-Mail|| [10798 views] Top|| File under:
Africa North
Prosecutors order detention of 26 suspects after Al-Azhar university clashes
[Al Ahram] Prosecutors have ordered the detention of 26 people tossed in the calaboose
Youse'll never take me alive coppers!... [BANG!]... Ow!... I quit!
during Wednesday's

festivities

between supporters of former president Mohammed Morsi
...the former president of Egypt. A proponent of the One Man, One Vote, One Time principle, Morsi won election after the deposal of Hosni Mubarak and jumped to the conclusion it was his turn to be dictator...
and security forces at Al-Azhar University in Cairo.

They are accused gathering illegally, thuggery, destroying public property and possession of weapons.

The suspects, who include eight Al-Azhar students, were allegedly arrested amid the

festivities

.

Investigations are underway at the site of the

festivities

and the administration building that was stormed by Morsi supporters.

The university president requested security forces enter the campus to quell the protests.

Posted by: Fred || 11/02/2013 00:00 || Comments || Link || E-Mail|| [10794 views] Top|| File under: Arab Spring
Thousands of Morsi supporters protest across Egypt ahead of trial
[Al Ahram] Thousands of supporters of deposed president Mohammed Morsi
...the former president of Egypt. A proponent of the One Man, One Vote, One Time principle, Morsi won election after the deposal of Hosni Mubarak and jumped to the conclusion it was his turn to be dictator...
have taken to the streets across Egypt on Friday in protest of his upcoming trial which is due to begin Monday.

In the greater Cairo area, marches have begun following Friday prayers in several districts including Gesr El-Suez, Ain Shams, Nasr City, Shobra, Haram, Mattariya, Mohandiseen, Helwan, and El-Warraq.

In Cairo, a march also reached the vicinity of Al-Ittihadeya presidential palace in Heliopolis district. However,


there's more than one way to skin a cat...


the army had barricaded the one-time-headquarters of deposed president Morsi with tanks and barbed wire to prevent protesters from reaching it. A similar march reached Al-Qobba Palace, another presidential house located in Hadayek El-Qobba.

Another pro-Morsi march converged at the Military Intelligence headquarters on Salah Salem road in Cairo, state news agency MENA reported.

In Mattariya, police intervened to break-up

festivities

between protesters and anti-Morsi locals. In Nasr City, locals skirmished with protesters who were chanting against the leadership of the army.

In Alexandria, Egypt's second largest city, thousands are marching in neighbourhoods such as eastern Alexandria's Sidi Beshr and Borg El-Arab, a working-class suburb west of the city.

In Sidi Beshr, police fired tear gas to end

festivities

between pro-Morsi protesters and local opponents. Security forces also incarcerated
Keep yer hands where we can see 'em, if yez please!
tens of pro-Morsi protesters.

In Suez, protesters and police clashed. As pro-Morsi demonstrators threw rocks, police fired teargas to disperse the crowds, reported Al-Ahram's Arabic website. Police forces occupied the main squares to prevent attempts to start a sit-in.

Friday's street protests come on the heels of days of intense

festivities

between Morsi's supporters and opponents on university campuses nationwide.

On Wednesday, police stormed Al-Azhar University campus in Cairo to disperse a student protest against the country's interim government.

Protests are also reported on Friday in Upper Egypt's Assiut, Minya, Fayoum, Beni Suef, and in the Nile Delta governorates of Gharbiya, Mahalla, Damietta and Beheira. North Sinai and Suez city have also witnessed pro-Morsi marches.

Protesters turnout on Friday has seen a significant increase from previous weeks.

The National Alliance to Support Legitimacy, an Islamist coalition backing Morsi, has vowed to stage daily protests starting on Friday, to culminate with mass mobilisation efforts on Monday when Morsi goes to court.

The ousted president faces several charges, including incitement of murder and violence in the December 2012 presidential palace

festivities

. The tossed in the clink
Don't shoot, coppers! I'm comin' out!
leader has refused to recognise the legitimacy of the the court trying him.

Posted by: Fred || 11/02/2013 00:00 || Comments || Link || E-Mail|| [10794 views] Top|| File under: Arab Spring
Egypt army arrests head of Sinai radical militant group, dozens others
[Al Ahram] Egypt army said on Friday its forces were able to capture 36 "terrorists" in North Sinai, including leader of radical Islamist group Al-Takfir Wal Hijra and one of his associates.

Military

front man

Colonel Ahmed Ali said in a statement on his official Facebook page that the army captured Abd El-Fattah Salem in Al-Kharouba area describing him as "one of the most significant terrorist leaders currently wanted."

Al-Takfir Wal Hijra, "Excommunication and Exodus", is one of the initial

myrmidon

jihadist groups that emerged in Egypt in the 1960's founded by Shukri Mostafa.

Meanwhile,


...back at the wreckage, Captain Poindexter awoke groggily, his hand still stuck in the Ming vase...


the army also said it incarcerated
Youse'll never take me alive coppers!... [BANG!]... Ow!... I quit!
25 "extremists" accused of attacking army and police sites in the restive peninsula, in addition to eight people suspected of involvement in terrorism crimes.

Earlier on Friday, forces arrested one person and took possession of ammunition found with him.

Ali also said that the army destroyed three underground tunnels used for smuggling people and goods.

The army has recently destroyed tens of tunnels that connected Sinai to the Paleostinian

Hamas, always the voice of sweet reason,

-ruled

Gazoo

Strip which has been under Israeli blockade since 2007.

In addition, Egyptian forces have been stricter on opening the Rafah border,

Gazoo

's only outdoor to the world since president Mohammed Morsi
...the former president of Egypt. A proponent of the One Man, One Vote, One Time principle, Morsi won election after the deposal of Hosni Mubarak and jumped to the conclusion it was his turn to be dictator...
was ousted on 3 July.

Egypt has accused Hamas, an offshoot of the

Moslem Brüderbund

from which Morsi hails, of adding to the turmoil in Sinai. Hamas has denied these accusations.

Attacks on security sites have soared after the army deposed Morsi in July amid mass protests against him. Dozens of security forces were killed in such attacks. In response, the army launched an "anti-terrorism" operation in Sinai, killing dozens of

faceless myrmidons

and arresting hundreds.

Posted by: Fred || 11/02/2013 00:00 || Comments || Link || E-Mail|| [10801 views] Top|| File under: al-Qaeda in Sinai Peninsula
Africa Subsaharan
Army destroys Boko Haram operational vehicles in Borno
[TRIBUNE.NG] The Nigerian Army, on Thursday, said it had destroyed two suspected operational vehicles of the Boko Haram
... not to be confused with Procol Harum, Harum Scarum, possibly to be confused with Helter Skelter. The Nigerian version of al-Qaeda and the Taliban rolled together and flavored with a smigeon of distinctly Subsaharan ignorance and brutality...
sect in the ongoing operations in Maiduguri.

The

front man

of the 7 Division of the Nigerian Army in Maiduguri, Lt.-Col. Mohammed Dole, announced this in a statement.

Dole said that the destruction was to get rid of

Death Eaters

terrorising motorists on highways in Borno State.

"We have been able to identify camps used by the

snuffies

in planning attacks against motorists and innocent villagers in Kaga Local Government Area of the state.

"Troops of the division, supported by the Nigerian Air Force, have been able to destroy these camps since we began the operations this week,'' Dole said.

He said three surveillance

cycle of violence

s believed to be used by the sect in planning attacks had also been recovered.

"They mostly used the

cycle of violence

s in spying to plan for attacks on innocent people.

"The General Officer Commanding the division (GOC), Maj.-Gen. Obidah Ethan, is happy with the cooperation of the public towards supplying vital information on the movement of the terrorists.

"I, therefore, wish to express our gratitude to the public for the support and cooperation extended to us so far.

"We have been able to dislodge the

snuffies

from their camps which have been their hiding places.

"They are now in disarray, trying to save their lives instead of planning attacks on innocent persons,'' Dole said.

He said the division had created patrol teams on major highways in the state to prevent isolated attacks on motorists.

Meanwhile,


...back at the argument, Jane reached into her purse for her .38...


survivors of last week Thursday attack in Damaturu, Yobe State, particularly travellers, who were caught up in the attack, told the Nigerian Tribune that the attack has remained a nightmare to them.

According to some of the travellers, they met the Boko Haram

Death Eaters

in a convoy of nine Hilux Pick Up vans and thought they were soldiers on patrol. But noted that as they approached Damaturu, they discovered that the convoy was that of the

bully boy

s.

"They attacked the military post at the entrance from Potiskum side. There were heavy gunshots and as the military returned fire for fire, our driver quickly parked and we all ran into the bush. We were hearing the sound of gunshots from where we were all lying down in the bush as if the sound was around us.

"We slept there the first day until the military overcame them and came to our rescue. The soldiers gave us two slices of bread and a sachet of water each, which gave us some strength to walk back to our bus. The soldiers led us close to the city where we stayed until Saturday morning before they allowed us proceed on our trip.

"In the bush, we were crying and praying for our lives and we spent two days amid corpses where the soldiers took us. I have never seen corpses like that in my life," one of the travellers told the Nigerian Tribune.

Nigerian Tribune also learnt from a hospital source in Damaturu that the

Death Eaters

went to the hospital looking for medicines.

"When we saw them, we knew they were not soldiers but there was nothing we could do. When the soldiers learnt that some of them were in the hospital, they came and the

Death Eaters

started shooting. They broke into the medicine store and took as much medicines as they wanted and also took away two ambulances. Some unlucky patients also met their death during the shootout," the source said.
Posted by: Fred || 11/02/2013 00:00 || Comments || Link || E-Mail|| [10801 views] Top|| File under: Boko Haram
Bangladesh
Shibir men go on rampage
[Bangla Daily Star] Activists of Islami Chhatra Shibir


... the student wing of the Jamaat-e-Islami Bangladesh...


, student wing of Jamaat-e-Islami
...The Islamic Society, founded in 1941 in Lahore by Maulana Sayyid Abul Ala Maududi, aka The Great Apostosizer. The Jamaat opposed the independence of Bangladesh but has operated an independent branch there since 1975. It maintains close ties with international Mohammedan groups such as the Moslem Brotherhood. the Taliban, and al-Qaeda. The Jamaat's objectives are the establishment of a pure Islamic state, governed by Sharia law. It is distinguished by its xenophobia, and its opposition to Westernization, capitalism, socialism, secularism, and liberalist social mores...
, vandalised some 10 vehicles on the Dhaka-Chittagong highway during a clash with police in Sitakunda upazila here yesterday.

They staged a demonstration against the arrest of their fellows, blocking the busy highway at Barabkunda around 10:00am, said Kamal Hossain, assistant sub-inspector of Sitakunda Police Station.

The clash erupted as police tried to disperse the agitating group to make way for hundreds of vehicles stranded on the highway following the blockade, said the police official.

Sources said police fired several rubber bullets and some tear gas shells to bring the situation under control, leaving 7-8 people injured. The injured were given first aid.

Vehicular movement resumed on the highway around 12:45pm, said SM Badiuzzaman, officer-in-charge of the

cop shoppe

.

Nobody was placed in durance vile
Drop the rod and step away witcher hands up!
from the spot during the demonstration, he added.

Police in an overnight raid in Muradpur union arrested 19 Shibir men in connection with different cases filed with the

cop shoppe

for conducting subversive activities in the area, said Kamal.

Contacted, Mojahidul Islam, president of Sitakunda upazila unit Shibir, said the party activists did not barricade the highway.

Police arrested innocent people of the area and ransacked their houses during the raid, he alleged.

So, the locals came on the road and put up the blockade, Mojahidul added.


Posted by: Fred || 11/02/2013 00:00 || Comments || Link || E-Mail|| [10794 views] Top|| File under: Jamaat-e-Islami
Caucasus/Russia/Central Asia
Liquor store bombing suspects identified in Dagestan
Russian officials say they have identified two suspects behind a bombing in the capital of the Russian republic of Dagestan.

A spokesman from the investigative committee said on October 31 that two Makhachkala residents -- Magomedrasul Shakhbanov and Makhmud Aliyev -- are suspected of being behind the two explosions, which occurred the previous day. Two people were killed and 15 were wounded in the attack, which apparently targeted a liquor store.

Islamic insurgents in Dagestan areas in the northern Caucasus region frequently attack liquor stores and other public places selling alcoholic beverages.
Posted by: ryuge || 11/02/2013 00:00 || Comments || Link || E-Mail|| [10794 views] Top|| File under:
Home Front: WoT
U.S. LAX Gunman Identified After Airport Shooting Spree
...hmmmm...if I had a policy of never letting a crisis go to waste, and "solutioned" that TSA agents should now be armed to prevent future crises of like kind, could that solution, somehow, be of benefit to me...?


One TSA officer, Gerardo Hernandez, killed, six people injured in LAX shooting.

The shooter, initially identified as Paul Ciancia, pulled an assault rifle from a bag and blasted his way past airport screeners, said Los Angeles World Airports Police Chief Patrick Gannon.
Posted by: Uncle Phester || 11/02/2013 00:00 || Comments || Link || E-Mail|| [10799 views] Top|| File under:
One killed, two shot at LA airport
[Dawn] A gunman with a semi-automatic weapon shot three people, killing a federal security agent, at the Los Angeles airport Friday, police said, and a suspected gunman was

in jug

. Flights were disrupted nationwide.

Police said the unidentified suspect, who apparently was injured following an exchange of gunfire with officers, was

in jug

.

Some passengers were evacuated, while others were locked down in airport restaurants and lounges. The airport was being swept for precautionary measures, and the bomb unit was on scene.

Tim Kauffman, a

front man

for the American Federation of Government Employees in Washington, confirmed that a Transportation Security Administration officer was killed.

He said the union's information came from their local officials in Los Angeles. The gunshots were reported at Terminal 3, which is home to Virgin America and other airlines.

Ronald Reagan UCLA Medical Center said it received ''three male victims from the LAX Airport shootings. One arrived

at death's door

and two are listed in fair condition.''

Air traffic was affected nationwide as the Federal Aviation Administration grounded flights that had not yet departed for LAX.

Witness Brian Keech told The

News Agency that Dare Not be Named

he heard ''about a dozen gunshots'' from inside a security gate at the terminal.

LAX air traffic controller Michael Foote said his colleagues in the control tower saw passengers spilling from the terminal onto the tarmac, ''evacuating the building, getting out as fast as they could.''

Other travelers described a chaotic scene as airport security staff evacuated terminals, including onto to the tarmac. Hundreds of people remained gathered outside next to airplanes.

''People started saying there's a shooter, there's a shooter,'' said Natalie Morin, who was heading to the Socialist paradise of San Francisco
...where God struck dead Anton LaVey, home of the Sydney Ducks, ruled by Vigilance Committee from 1859 through 1867, reliably and volubly Democrat since 1964...
for a graduate school interview.

Posted by: Fred || 11/02/2013 00:00 || Comments || Link || E-Mail|| [10798 views] Top|| File under:
India-Pakistan
Three hurt in Bajaur blast
[Dawn] Three persons

were maimed

in a blast in Mamond tehsil of Bajaur Agency, aka Turban Central

...Smallest of the agencies in FATA. The Agency administration is located in Khar. Bajaur is inhabited almost exclusively by Tarkani Pashtuns, which are divided into multiple bickering subtribes. Its 52 km border border with Afghanistan's Kunar Province makes it of strategic importance to Pakistain's strategic depth...
on Thursday, officials said.

They said that an

bomb

, planted on the rooftop of a showroom owned by a pro-government tribal elder, went off with a big bang in Tharkhoo area.

Three persons received injuries in the blast, they said, adding the injured were shifted to agency headquarters hospital for treatment.

The

maimed

persons identified as relatives Siraj Khan, Tariq Khan and Fazl Rahman, were relatives of Malak Taj Mohammad, the pro-government tribal elder.

Soon after incident the volunteers of the peace committee and local residents rushed to the site and took part in rescue work. The Levies personnel also reached the spot and launched a search operation. Sixteen suspects were placed in durance vile
Youse'll never take me alive coppers!... [BANG!]... Ow!... I quit!
in the search operation.

No group

grabbed credit

for the blast.

Meanwhile,


...back at the secret hideout, Scarface Al sneeringly put his proposition to little Nell...


unidentified armed persons

rubbed out

a man in Khar on Thursday.

Officials said that Mohammad Said, a resident of district Mardan living with his family in Bajaur for the last several years, was on his way home when

person or persons unknown

opened firing on him.

He was injured in the attack. He was taken to the agency headquarters hospital where he succumbed to his wounds.

The local administration registered case against

person or persons unknown

and started investigation.

Posted by: Fred || 11/02/2013 00:00 || Comments || Link || E-Mail|| [10794 views] Top|| File under: TTP
Gunmen kill six Shia Hazaras in Mach
[Dawn] Six people of the Shia Hazara community were killed and one injured when

gunnies

opened indiscriminate fire at their vehicle in the Mach area of Bolan district on Friday.

Mama Ghullam Hussain, a levies officer, told Dawn.com that four

gunnies

on two

cycle of violence

s opened indiscriminate fire at the vehicle carrying seven coal miners in Mach. Subsequently, six coal miners were killed and one sustained injuries.

"They belonged to the Shia Hazara community," he informed.

Hussain said the victims were travelling from Mach to their coal company when their vehicle was targeted by

myrmidon

s." Gunmen sprayed bullets when the vehicle reached a speed breaker near Mach," Hussain added. He said the incident was of a sectarian nature since the victims were from the Hazara community.

The attackers drove off the scene after the attack.

Meanwhile,


...back at the mall, Clarissa suddenly spied Mr. Bartlett at the checkout counter. He was buying Grecian Formula!...


a huge contingent of Levies and police personnel reached the spot and the casualties were shifted to a hospital.

The victims are yet to be identified. There has been no immediate claim of responsibility for the attack.

Militants have been targeting Shia Hazaras working in the coal mines of Mach since a long time. Similarly, members of Hazara community and Shia pilgrims coming from Iran have also been frequently attacked in Mastung and Quetta.

The Sunni-militant group Lashkar-e-Jhangvi


... a 'more violent' offshoot of Sipah-e-Sahaba Pakistain. LeJ's purpose in life is to murder anyone who's not of utmost religious purity, starting with Shiites but including Brelvis, Ahmadis, Christians, Jews, Buddhists, Rosicrucians, and just about anyone else you can think of. They are currently a wholly-owned subsidiary of al-Qaeda ...


has repeatedly claimed the responsibility for killing Hazara Shias.

Posted by: Fred || 11/02/2013 00:00 || Comments || Link || E-Mail|| [10798 views] Top|| File under: Lashkar e-Jhangvi
Pakistani Taliban chief Hakimullah Mehsud killed in drone attack
[Dawn] Hakimullah Mehsud, the chief of the Tehrik-e-Taliban Pakistain (TTP), was killed in a US drone strike in North

Wazoo

tribal agency on Friday, intelligence officials and Pak Taliban said.

Intelligence officials said the Pak Taliban supremo was leaving from a meeting at a mosque in Dande Darpakhel area of North Waziristan when the drone targeted their vehicle.

Pak Talibs said that funeral for the TTP chief will be held tomorrow afternoon at some holy man's guesthouse an undisclosed location in North Waziristan.

Pakistain government is, however, yet to confirm the death of Hakimullah Mehsud. Interior Minister Chaudhry Nisar Ali Khan told a private TV channel that he could not confirm reports of the TTP chief's death.


Five

Death Eater

s, including Abdullah Bahar Mehsud and Tariq Mehsud, both key

Death Eater

commanders and close aides of the TTP chief, were also killed with two others injured in the drone strike, multiple sources confirmed.

The Taliban sources told Dawn.com that Hakimullah was shifted to a hospital after the drone strike but he

departed this vale of tears

on the way. The locals said the drones had been carrying out low flights in various parts of North Waziristan since morning.

The South Waziristan Taliban chief, Khan Said Sajna alias Khalid is likely to succeed Hakimullah Mehsud as TTP chief.

Chief of Mohmand Taliban Umar Khalid Khurasani is also a strong contestant for the slot as he is the only surviving senior

Taliban capo

who had directly commanded operations under Hakimullah.

Mullah Fazlullah

...son-in-law of holy man Sufi Mohammad. Known as Mullah FM, Fazlullah had the habit of grabbing his FM mike when the mood struck him and bellowing forth sermons. Sufi suckered the Pak govt into imposing Shariah on the Swat Valley and then stepped aside whilst Fazlullah and his Talibs imposed a reign of terror on the populace like they hadn't seen before, at least not for a thousand years or so. For some reason the Pak intel services were never able to locate his transmitter, much bomb it. After ruling the place like a conquered province for a year or so, Fazlullah's Talibs began gobbling up more territory as they pushed toward Islamabad, at which point as a matter of self-preservation the Mighty Pak Army threw them out and chased them into Afghanistan...
, the chief of the Swat


...a valley and an administrative district in the Khyber Pakhtunkhwa Province of Pakistain, located 99 mi from Islamabad. It is inhabited mostly by Pashto speakers. The place has gone steadily downhill since the days when Babe Ruth was the Sultan of Swat...


Taliban, is another senior

Taliban capo

but unlikely to replace the assassinated TTP chief for not belonging to Mehsud clan.

Foreign news agency AP reports that a senior US intelligence official confirmed the strike overnight, saying the US received positive confirmation Friday morning that he had been killed.

The CIA and the White House declined to comment on the reported death. The US National Counterterrorism Center describes Mehsud as "the self-proclaimed amir of the Pak Taliban."

Speaking to Dawn, Jen Psaki, the spokesperson for the US State Department said: "We have seen those reports but we don't have anything for you on that. The reports just came out. We have a close cooperative relationship with Pakistain on various issues, including counter-terrorism but I do not have anything specific for you on Pakistain on this report."

Reacting to the incident, Pakistain Tehrik-e-Insaf
...a political party in Pakistan. PTI was founded by former Pakistani cricket captain and philanthropist Imran Khan. The party's slogan is Justice, Humanity and Self Esteem, each of which is open to widely divergent interpretations....
(PTI) chief Imran Khan

... aka Taliban Khan, who is the lightweight's lightweight...
-- a strong opponent of US drone strikes -- demanded the government to immediately block the NATO


...the North Atlantic Treaty Organization. It's headquartered in Belgium. That sez it all....


supplies going through the country. His party is set to table resolutions in KP Assembly and National Assembly on Monday in this regard.

Mehsud has been reported dead several times before. But late on Friday, several intelligence, army and

Death Eater

sources across the country confirmed he had been killed in the strike in the lawless North Waziristan region bordering Afghanistan.

Meanwhile,


...back at the the conspirators' cleverly concealed hideout the long-awaited message arrived. They quickly got to work with their decoder rings...


strongly condemning the Friday's US drone attack in North Waziristan, Pakistain government reiterated that these strikes are a violation of

illusory sovereignty

and territorial integrity of the country.

Foreign Office Spokesman Aizaz Ahmed Chaudhry in a statement said that there was an across the board consensus in Pakistain that these drone strikes must end.

He said the government has consistently maintained that drone strikes are counter-productive, entail loss of innocent civilian lives and have human rights
...which often include carefully measured allowances of freedom at the convenience of the state...
and humanitarian implications. Such strikes also set dangerous precedents in the inter-state relations, he added.

The

front man

said these strikes have a negative impact on the mutual desire of both US and Pakistain to forge a cordial and cooperative relationship and to ensure peace and stability in the region.

Hakimullah Mehsud: A brief profile

Dande Darpakhel area is located five kilometres (three miles) north of Miranshah
... headquarters of al-Qaeda in Pakistain and likely location of Ayman al-Zawahiri. The Haqqani network has established a ministate in centered on the town with courts, tax offices and lots of madrassas...
, the main town of the North Waziristan tribal region, said to be a stronghold for the Pak Taliban.

The strike came a day after three

Death Eaters

were killed in another drone attack that also targeted

an al-Qaeda fortress

near Miranshah. The US unmanned plane was still flying in the area after the attack.

Condemning the drone strikes, Interior Minister Chaudhry Nisar had earlier said these were aimed at sabotaging efforts to establish peace in the country.

"A delegation was about to be sent to talk to Taliban tomorrow (Saturday)," said the minister hinting that a "senior

Death Eater

commander" may have been killed in today's strike.

Pak Taliban

front man

Shahidullah Shahid earlier today said they have had "no contact" with the government, a day after Prime Minister
Nawaz Sharif


... served two non-consecutive terms as prime minister, heads the Pakistain Moslem League (Nawaz). Noted for his spectacular corruption, the 1998 Pak nuclear test, border war with India, and for being tossed by General Musharraf...


said a process to initiate peace talks had been started.

The incident comes a week after Sharif urged US President Barack Obama
Republicans can come along for the ride, but they've got to sit in the back...
to stop drone strikes during a meeting in Washington.

The Pak defence ministry Wednesday said 317 US drone strikes in the country's tribal areas had killed 67 civilians and 2,160

bully boyz

in Pakistain since 2008.

US drone attacks are deeply unpopular in Pakistain, but Washington sees them as a vital tool in the fight against

bully boyz

in the lawless tribal areas along the border with Afghanistan.

The Pak government has repeatedly protested against drone strikes as a violation of its

illusory sovereignty

. But privately officials have been reported as saying the attacks can be useful in removing

bully boyz

from the country.

Posted by: Fred || 11/02/2013 00:00 || Comments || Link || E-Mail|| [10794 views] Top|| File under: TTP
Southeast Asia
Two villagers hurt in separate attacks in southern Thailand
[Bangkok Post] Two villagers were wounded in separate attacks in Rangae district of Narathiwat province Thursday.

Pol Col Jiradet Prasawang said two roadside bombs were detonated as a team of nine paramilitary rangers patroled a local village. The first explosion did not injure anyone, but another bomb went off as rangers inspected the scene, wounding a civilian who was riding his motorcycle through the area.

The second attack happened in Narathiwat's Rueso district where a villager was seriously wounded in a drive-by shooting. Police said a man was riding his motorcycle when a gunman on another motorbike shot him. The gunman fled after the attack.
Posted by: ryuge || 11/02/2013 00:00 || Comments || Link || E-Mail|| [10798 views] Top|| File under: Thai Insurgency
Syria-Lebanon-Iran
Regime Troops Batter South Damascus Rebels
[An Nahar] Syrian troops heavily shelled rebel-held areas of southern Damascus Friday as part of a bid to completely cut them off from rear bases in the countryside, a monitoring group said.

Backed by Lebanese Shiite Hezbollah fighters and militias loyal to
Hereditary President-for-Life Bashir Pencilneck al-Assad


Despoiler of Deraa...


, the army was "advancing on Sbeineh and has taken control of parts of it," said Syrian Observatory for Human Rights director Rami Abdel Rahman.

The advance comes amid "fierce shelling" on the town "since early this morning," he said.

Abdel Rahman said "people were fleeing their homes, and there are serious fears for the lives of the large number of civilians living in that area.

"The army is trying to advance on areas in the south of the capital, and is trying to isolate them completely from the southern countryside," where the rebels have rear bases, he added.

The reports come a day after army rocket fire killed eight people in Damascus' southern Al-Hajad Al-Aswad neighborhood, which was part of an escalation by the regime in the area.

Posted by: Fred || 11/02/2013 00:00 || Comments || Link || E-Mail|| [10796 views] Top|| File under: Govt of Syria
Who's in the News
41
[untagged]
6
Arab Spring
4
TTP
4
Govt of Pakistan
3
al-Qaeda in North Africa
3
Govt of Syria
2
Taliban
2
Jamaat-e-Islami
1
al-Qaeda
1
al-Qaeda in Iraq
1
Thai Insurgency
1
al-Qaeda in Pakistan
1
Lashkar e-Jhangvi
1
al-Qaeda in Sinai Peninsula
1
Hamas
1
Boko Haram
1
Houthis
1
Govt of Iran
1
Narcos
Bookmark
E-Mail Me
The Classics
The O Club
Rantburg Store
The Bloids
The Never-ending Story
Thugburg
Gulf War I
The Way We Were
Bio
Merry-Go-Blog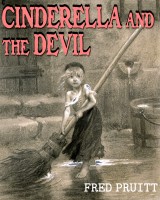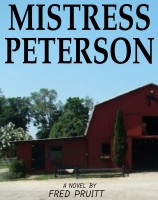 On Sale now!


A multi-volume chronology and reference guide set detailing three years of the Mexican Drug War between 2010 and 2012.

Rantburg.com and borderlandbeat.com correspondent and author Chris Covert presents his first non-fiction work detailing the drug and gang related violence in Mexico.

Chris gives us Mexican press dispatches of drug and gang war violence over three years, presented in a multi volume set intended to chronicle the death, violence and mayhem which has dominated Mexico for six years.
Click here for more information


Meet the Mods
In no particular order...


Steve White
Seafarious
tu3031
badanov
sherry
ryuge
GolfBravoUSMC
Bright Pebbles
trailing wife
Gloria
Fred
Besoeker
Glenmore
Frank G
3dc
Skidmark



Better than the average link...



Rantburg was assembled from recycled algorithms in the United States of America. No trees were destroyed in the production of this weblog. We did hurt some, though. Sorry.
100.24.118.144

Help keep the Burg running! Paypal: