Africa Horn
Somali Islamists take responsibility for Mogadishu hotel bombing
[Pak Daily Times] Al-Shabaab



... Somalia's version of the Taliban, functioning as an arm of al-Qaeda...


rebels

grabbed credit

on Saturday for a bomb that killed six people outside a popular Mogadishu hotel the day before, and said they deliberately targetted government officials and security forces. Police suspected the

Death Eaters

were behind the blast, the latest in a series of frequent attacks in the Somali capital that highlight the challenge the government faces in restoring order to a nation torn apart by two decades of war and chaos. "We were behind the two

kaboom

s at the hotel," Sheikh Abdiasis Abu Musab, al-Shabaab's military operations

front man

, told

Rooters

. "We targetted government officials and forces, and killed 15 of them." A senior police officer said on Friday night at least six people, including four

coppers

, were killed when a suspected

boom-mobile

went off outside the Hotel Maka, a popular meeting place for officials. He said at the time the

corpse count

could rise because some injuries were serious, but there was no official word of more deaths on Saturday. Al-Shabaab, which was driven out of Mogadishu by an African peacekeeping force in 2011, has said it would keep up its campaign of attacks against the government in the capital. In September, al-Shabaab rebels killed at least 15 people and

maimed

23 others in an attack on a popular restaurant using a

boom-mobile

and a

jacket wallah

.
Posted by: Fred || 11/10/2013 00:00 || Comments || Link || E-Mail|| [6465 views] Top|| File under: al-Shabaab
Puntland Govt accuses Shaboobs of deadly prison attack
GAROWE, Somalia -- Puntland Government in northern Somalia has accused Al Qaeda linked Al Shabaab group of carrying out a deadly attack on Bossaso Central Prison on Friday night, Garowe Online reports. Puntland's Deputy Minister of Security Gen. Abdiasis Saed Gacamey who Saturday held a news conference at the ministry headquarters in Puntland capital of Garowe said that Al Shabaab militiamen estimated to be 40 attacked the prison but prison guards successfully repelled the attack.

According to a press statement from Puntland government, the security forces seized explosive materials, boxes of food items including dates and a mattress sheet from the fleeing attackers.

In response to the coordinated Al Shabaab attack, Puntland defence forces stationed in Galgala area were dispatched to Golis Mountains to dismantle Al Shabaab hideouts, the statement noted.

Two custodian corps officers were killed and two others were wounded in the attack that targeted a prison in the port city of Bossaso. The wounded officers are being treated at Bossaso General Hospital.

Puntland Security Minister, Khalif Isse Mudan warned of terrorist attacks in Puntland regions and told that intelligence briefings disclosed terror threats by Al Shabaab militants in southern Somalia while he was speaking at a meeting President Abdirahman Mohamed Farole held with Puntland security officials in Garowe last month.

Bossaso Prison attack coincided with a suicide bombing at Maka Al Mukarama Hotel in Mogadishu where a bomber killed at least 6 persons.
Posted by: Steve White || 11/10/2013 00:00 || Comments || Link || E-Mail|| [6460 views] Top|| File under:
Africa North
Two security officials murdered in Benghazi
[Libya Herald] Two officers working with the Crime Prevention department on Benghazi were shot and killed in the early hours of the morning in Khaleej Street, in the city's Laithi district. The men have been named as Ali Said Ali and Adel Jehani.

According to Benghazi Joint Security Room

front man

, Abdullah Zeidi, the two were killed at around 2.15 am in a hail of bullets fired from a black jeep which then sped off. He added that the vehicle was thought to be the same as the one that had been used in previous killing in the city. A search for it was being made, he said.

Two weeks ago, there was an attempt to kill the head of the city's Crime Prevention unit, Abdussalam Barghathi.

Last night, a police officer, Al-Sherief Al-Agaili, was shot while walking in Benghazi's Suq Al-Badri district, just two hours after a show of force by the city's new military supremo, Colonel Awad Saiti.
Posted by: Fred || 11/10/2013 00:00 || Comments || Link || E-Mail|| [6458 views] Top|| File under: Arab Spring
General Prosecutor for Jebel Akhdar murdered in Derna
[Libya Herald] The General Prosecutor for the Jebel Akhdar region was killed this morning when an

bomb

blew up his car.

The bomb detonated when Mohammed Alnaas switched on the engine, a local resident told the Libya Herald. He said that he believed the attack was carried out by people who did not want the state to be constructed.

Last month in Derna an army commander who had helped lead the resistance movement against Qadaffy, Brigadier Hussein Hinshir, was killed.

The local added that there were no officials at all in the eastern town. Derna Congressman, Abdulfatah Shalwi, recently admitted that the town had no functioning local council or security directorate.

It is unclear as yet if the killing is linked to the arrest yesterday morning in Beida, where Alnass worked, of a so-far unnamed figure, thought to have come from Derna.

The man was tossed in the slammer
Drop the heater, Studs, or you're hist'try!
after the vehicle he was in was stopped by guards at a checkpoint on the Shahat road. It was discovered to contain a large amount of weapons and explosives, a local official told this paper.

He described the man as an "important person" but said that the man's identity was being withheld at present while he was being interrogated.
Posted by: Fred || 11/10/2013 00:00 || Comments || Link || E-Mail|| [6464 views] Top|| File under: Arab Spring
Troubled Mali Names New Army Chief
[An Nahar] Mali's government said Saturday it had named a new army chief of staff, two months after the country's new president took office seeking to restore stability following a rebellion and coup.

The government named General Mahamane Toure, previously the director of a peacekeeper training academy in the capital, to take over from Ibrahim Dahirou Dembele, without giving a reason for the replacement.

It also formally dissolved a committee on military reform that had been criticized as a golden parachute for the leader of the March 2012 coup that helped plunge the country into chaos.

In the post-coup transition, junta leader Amadou Sanogo had been installed at the head of the committee and promoted from captain to general, outraging human rights groups.

Mali's interim government removed Sanogo from the post last August, just before newly elected President Ibrahim Boubacar Keita took office on September 4.

"After the election of the president of the republic and his swearing-in, it now seems necessary to put an end to the (committee's) work," the government said Saturday.

The military reshuffling came as rebels from Mali's minority Tuareg group disputed the army's account of clashes Friday in the country's northeast.

The National Movement for the Liberation of Azawad (MNLA), a Tuareg separatist group, accused the army of executing three civilians during what the military had described as a rebel attack.

"A column of the Malian army arrested, held and executed several civilians in the Menaka area" on Friday morning, the MNLA said in a statement.

It said six people had been arrested, three of whom were executed and three of whom were "tortured and severely wounded".

It did not say what led to the incident.

Military sources said Friday that MNLA rebels had attacked soldiers on patrol at a market near the border with Niger.

Mali's defense ministry blamed unidentified "armed bandits", saying three of them had been killed and four wounded. One soldier was also wounded, it said.

There has been an upsurge in violence in Mali since the MNLA pulled out of peace talks with the government in September.

Two French journalists were shot dead last week during a kidnapping claimed by al-Qaida in the Islamic Maghreb (AQIM).

The chief suspect in the kidnapping is a Tuareg thought to have associated with both AQIM and the mainly secular MNLA.

The Tuareg, traditionally a federation of nomadic tribes who have staged repeated rebellions in Mali and Niger, are scheduled to hold new talks with the government in November.

But the government strongly opposes Tuareg self-rule.

Mali is struggling to restore stability after months of turmoil sparked by the coup and the takeover of its vast desert north by al-Qaida-linked fighters who had piggybacked on the latest Tuareg rebellion to install brutal Islamic law in the region.

A French-led military operation launched in January ousted the Islamist extremists, but sporadic attacks have continued.

Posted by: Fred || 11/10/2013 00:00 || Comments || Link || E-Mail|| [6457 views] Top|| File under:
Africa Subsaharan
7 Dead in Nigeria Raid on Insurgents Plotting 'Attacks'
[An Nahar] Nigerian security forces staged lethal raids Saturday on suspected Boko Haram
... not to be confused with Procol Harum, Harum Scarum, possibly to be confused with Helter Skelter. The Nigerian version of al-Qaeda and the Taliban rolled together and flavored with a smigeon of distinctly Subsaharan ignorance and brutality...


forces of Evil

in the northern city of Kano allegedly plotting "

suicide kaboom

s" there and in the capital Abuja, the military said.

Five suspected "terrorists" and two soldiers died in gunbattles during the swoop on two addresses in Kano conducted by elite troops and domestic intelligence officers, military

front man

Captain Iweha Ikedichi said in a statement.

"Intelligence available indicates that the

bully boyz

were in the process of finalizing plans to carry out simultaneous suicide attacks in Abuja and Kano respectively," he said.

Troops recovered a cache of arms and ammunition, he said.

Nigerian forces are waging an offensive against Boko Haram after President
Goodluck Jonathan


... 14th President of Nigeria. He was Governor of Bayelsa State from 9 December 2005 to 28 May 2007, and was sworn in as Vice President on 29 May 2007. Jonathan is a member of the ruling People's Democratic Party (PDP). He is a lover of nifty hats, which makes him easily recognizable unless someone else in the room is wearing a neat chapeau...


extended a state of emergency in three states in the volatile northeast in a bid to quell the Islamist group's bloody insurgency.

Kano is the stronghold of Boko Haram, a radical Islamist group that since mid-2009 has attacked Christians,

Mohammedan

s, students, politicians and other groups opposed to its ambition to impose Sharia, or strict Islamic law.

Posted by: Fred || 11/10/2013 00:00 || Comments || Link || E-Mail|| [6459 views] Top|| File under: Boko Haram
Arabia
Yemen Sectarian Fighting Resumes after Short Truce
[An Nahar] Deadly

festivities

resumed Saturday between Zaidi

Iranian catspaws

and Sunni Islamists in northern Yemen, both sides said, a day after the

Red Thingy

evacuated 44

maimed

during a lull.

The fighting, which first erupted late last month, has centred on a Salafist mosque and Koranic school in the town of Dammaj that has been besieged by the rebels, known as Huthis after their leading family.

"Intermittent confrontations have taken place... during an attack by the Huthis on the mosque in Dammaj that has killed one person and

maimed

seven," Salafist

front man

Khaled al-Ghorbani said.

A rebel leader, Ali al-Bahiti, confirmed the resumed fighting.

The International Committee of the

Red Thingy

said its staff took advantage of a lull on Friday to evacuate some of the

maimed

, including a woman who was eight months pregnant and four children.

It added that they had also delivered enough dressings to both sides to treat up to 600

maimed

, as well as medicines to treat diarrhea and respiratory ailments.

U.N. special envoy Jamal Benomar warned last week that the fighting in Dammaj "threatens the security of Yemen."

"Large groups of

gunnies

are being mobilized from different areas. This would have serious security implications," he said.

Posted by: Fred || 11/10/2013 00:00 || Comments || Link || E-Mail|| [6458 views] Top|| File under: Houthis
India-Pakistan
Gunmen Attack NATO Vehicles in NW Pakistan
[An Nahar] Gunmen opened fire Saturday on two trucks carrying NATO


...the North Atlantic Treaty Organization. It's headquartered in Belgium. That sez it all....


vehicles in Pakistain's troubled northwest near the Afghan border, wounding two drivers.

The trucks came under fire in Jamrud area of Khyber, one of seven districts that make up Pakistain's semi-autonomous tribal belt, as they crossed into Pakistain from Afghanistan.

Pakistain is a key transit route for the NATO mission in landlocked Afghanistan.

"The two trailers were on their way to Bloody Karachi


...formerly the capital of Pakistain, now merely its most important port and financial center. It is among the largest cities in the world, with a population of 18 million, most of whom hate each other and many of whom are armed and dangerous...


when

gunnies

attacked them at different locations in Jamrud and opened fire on them, wounding their drivers," a local intelligence official told Agence

La Belle France

Presse.

A senior local administration official, Jehangir Azam Wazir, confirmed the incident and said the attackers had fled.

No group has

grabbed credit

for the latest attack but the Taliban have in the past said they carried out such attacks to disrupt supplies for the U.S.-led international troops fighting in Afghanistan.

Posted by: Fred || 11/10/2013 00:00 || Comments || Link || E-Mail|| [6469 views] Top|| File under: al-Qaeda in Pakistan
Imambargah attacks leave three dead, spark outrage
[Pak Daily Times] At least three people were killed early on Saturday when

gunnies

opened fire on two Imambargahs


...since they're religiously correct™, Shia Moslems in Pakistain can't call their houses of worship 'mosques,' which are reserved for Sunnis. It's not clear if imambargahs are used for explosives storage like mosques are...


in Gujranwala, sparking protests from mourners and enraged members of the Shia community.

According to police reports, the first incident took place close to dawn when unidentified

gunnies

opened fire as Muhammad Yousuf, the prayer leader of the Qasr-e-Abu Talib Imambargah in Mominpura area, had just finished leading Fajr prayers. Yousuf and another person present at the mosque

was struck down in his prime

.

A short while later,

gunnies

entered the Qasr-e-Zainabiya Imambargah in Shahrukh Colony located a short distance from the first mosque and opened indiscriminate firing, killing worshiper Syed Javed on the spot.

According to initial investigation reports by police, the attackers had come on

cycle of violence

s and managed to escape. A witness told a local TV channel that the

gunnies

used a silencer-fitted pistol.

A police officer said the attacks appeared to be sectarian in nature.

Gujranwala RPO Syed Akhtar Bharwana said police could not rule out involvement of the same group in both incidents. Police and other law enforcement agencies reached the spots, cordoned off the entire area and started a search operation.

Soon after the incidents, mourners and relatives carried the bodies of

the dear departed

to the main Alam Chowk bypass on GT Road and blocked the road in protest. The enraged protesters also burnt tyres and

rolled their eyes, jumped up and down, and hollered poorly rhymed slogans real loud

against the government. Shops, markets and other business activities were closed after the protests.

President Mamnoon Hussain and Prime Minister
Nawaz Sharif


... served two non-consecutive terms as prime minister, heads the Pakistain Moslem League (Nawaz). Noted for his spectacular corruption, the 1998 Pak nuclear test, border war with India, and for being tossed by General Musharraf...


have condemned the firing incidents.

Sympathising with the bereaved families, the prime minister in a statement prayed to God to grant the departed souls eternal peace and give courage to their families to bear the irreparable loss with fortitude.

The prime minister also assured the victim families that the culprits would be incarcerated
Drop the rosco, Muggsy, or you're one with the ages!
and brought to justice.

Meanwhile,


...back at the palazzo, Count Guido stepped from behind the suit of armor, rapier in hand. Ciccolini snarled and reached for his own weapon...


Punjab Chief Minister Shahbaz Sharif has ordered an inquiry into the incidents of firing, said Punjab Environment Minister Col (r) Shuja Khanzada. He said that those involved in the incidents would be punished.

The minister added that that the chief minister, Punjab cabinet and all parliamentarians strongly condemned this incident and equally share the grief of Shias. Addressing a meeting at Commissioner's Office in Gujranwala, Shuja Khanzada said that police and law enforcement agencies have been further activated and on the orders of chief minister, security of mosques, Imambargahs and worship places of non-

Mohammedan

s has been intensified throughout the province.

He said that after the tragic incidents of Gujranwala, reservations have increased and a comprehensive strategy has been evolved to overcome it.

"Enemy wants to create anarchy and chaos in our country," he said and stressed the need for unity at every level for foiling nefarious designs of outlaws.

The minister also appealed to people to remain peaceful and promote unity in their ranks.

"We are all Paks and we will have to sacrifice our personal interests over collective interests by promoting religious harmony for the solidarity of the country."
Posted by: Fred || 11/10/2013 00:00 || Comments || Link || E-Mail|| [6510 views] Top|| File under: Lashkar e-Jhangvi
7 more killed in Karachi
[Pak Daily Times] Seven people were killed in separate incidents of violence across the city on Saturday.

A sub-inspector was

rubbed out

in Orangi Town's Faqir Colony within the jurisdiction of Mominabad Police Station.

Police said

the dear departed

, Muhammad Ameen Baloch, was posted to the Security Zone and lived in the same area. Police said that Baloch was returning home after buying fruits when at least two

gunnies

, riding a

cycle of violence

, opened fire on him. Resultantly, the police officer

was struck down in his prime

. His body was taken to Abbasi Shaheed Hospital

for an appointment with Dr. Quincy

and later handed over to his family. No case had been registered until the filing of this report.

Separately, two people were

bumped off

in Tanga Stand, Mirza Adama Khan Road within the limits of Chakiwara Police Station. Police said that unidentified

gunnies

opened indiscriminate fire, injuring the two people. They were rushed to Civil Hospital where doctor pronounced them dead. The identity of the victims could not to be ascertained.

An alleged gangster was

rubbed out

near Garam Chashma in Manghopir locality.

Police said

the dear departed

was identified as Jahangir aka Baba, the son of Khan Muhammad. He was shot multiple times and

was struck down in his prime

. His body was taken to Abbasi Shaheed Hospital

for an appointment with Dr. Quincy

and later handed over to his family. Police said

the dear departed

was associated with the Sheraz Comrade group of Lyari


...one of the eighteen constituent towns of the city of Karachi. It is the smallest town by area in the city but also the most densely populated. Lyari has few schools, substandard hospitals, a poor water system, limited infrastructure, and broken roads. It is a stronghold of ruling Pakistan Peoples Party. Ubiquitous gang activity and a thriving narcotics industry make Lyari one of the most disturbed places in Karachi, which is really saying a lot....


gangsters, adding that he was recently shifted to Manghopir locality from Lyari.

They said Baba was standing near his home when unidentified

gunnies

, riding a

cycle of violence

, shot and killed him.

Similarly, a man was

rubbed out

in Islamia Colony area of Pirabad. Police said that

the dear departed

, 30-year-old Raaz Muhammad, was sitting near his home when

gunnies

on a

cycle of violence

shot and killed him. An investigation into the incident was underway.

Separately, a young man was found dead from Northern Bypass area, within the limits of Surjani Police Station.

Police said

the dear departed

was killed after being kidnapped and several marks of torture were also found on his body. His body was moved to Edhi morgue for identification after medico-legal formalities were completed at Abbasi Shaheed Hospital.

In another incident, an elderly man was found dead at his home in Baldia locality.

Police said

the dear departed

, Taj Muhammad, was hit and killed by a "sharp weapon" in his head by unidentified persons.
Posted by: Fred || 11/10/2013 00:00 || Comments || Link || E-Mail|| [6459 views] Top|| File under:
Southeast Asia
Man gunned down in southern Thailand
[Bangkok Post] A man was gunned down in a drive-by shooting in Narathiwat province on Saturday. Witnesses said that Muhammad Russara was traveling on his motorcycle along a rural road when a gunman riding on another bike fired eight shots at him. The attackers then fled. Muhammad died at the scene.

Police blamed separatist terrorists militants.

Posted by: ryuge || 11/10/2013 00:00 || Comments || Link || E-Mail|| [6457 views] Top|| File under: Thai Insurgency
Syria-Lebanon-Iran
Syrian opposition seeks to heal deep divisions in Istanbul
[Pak Daily Times] Syria's fractured opposition began meeting Saturday in Istanbul to decide whether to attend a peace conference that world powers want to hold in Geneva.

The talks involving the main umbrella opposition, the National Coalition, took place in a hotel here as the rebels retook a strategic base in northern Syria. They were due to continue through Sunday evening, the coalition said.

Before they decide whether to attend the peace conference -- aimed at launching negotiations between
Hereditary President-for-Life Bashir Pencilneck al-Assad


Scourge of Qusayr...


's regime and its opponents -- bitter rival camps in the opposition must first seek a united front, UN-Arab League


...an organization of Arabic-speaking states with 22 member countries and four observers. The League tries to achieve Arab consensus on issues, which usually leaves them doing nothing but a bit of grimacing and mustache cursing...


envoy Lakhdar Brahimi warned earlier this week. "There should be two delegations from Syria for Geneva 2 -- the government and the opposition," Brahimi said Tuesday. But, he added: "The opposition is divided and not ready... The opposition has problems." The National Coalition -- which depends on foreign backing -- has long been plagued by regional rivalries and suffers from a lack of credibility in the eyes of both its allies and the various rebel groups fighting on the ground.

Some rebel leaders believe that no negotiations are possible with Assad remaining in power and have for weeks resisted the idea of peace talks.

Assad is showing no sign of backing down, two-and-a-half years into a conflict that has claimed more than 120,000 lives. No date has yet been agreed for the conference, dubbed Geneva 2, at which world powers hope to gather delegates from the warring parties, as well as regional Arab states, before the end of the year, according to Brahimi. "We are leaning towards not taking part in the conference," said Samir Nashar, a member of the Coalition. "Will that position change? I don't know, but what I can say is that there's intense (international) political action (pushing towards participation).

Coalition leader Ahmat Jarba has imposed strict conditions for the opposition to take part, insisting that Assad's departure and regime change are on the table -- which the regime has rejected. Jarba is also demanding a ceasefire for the duration of the talks. The Syrian National Council -- a key component of the Coalition -- has outright refused to take part in talks, threatening to quit the Coalition if some of its members agree to go. Damascus too has appeared unwilling. Information Minister Omran al-Zohbi said this past week the regime would refuse to go if it was "to hand over power as desired by (Saudi Foreign Minister Prince Saud) al-Faisal and certain opponents abroad".

Meanwhile Russian vice foreign minister Mikhail Bogdanov said that some opposition members have accepted an offer of informal talks in Moscow to precede the Geneva conference.

The opposition has "rightful hesitations" about Geneva 2 including its format, and the future role of Assad, Turkey's foreign ministry said this week.

At a meeting of foreign ministers in

Britannia

last month to help pave the way for Geneva 2, 11 Western and Arab nations from the Friends of Syria group agreed that Assad should have no role in any future government. Their affirmation nevertheless failed to convince the rebels to commit to Geneva.

A monitoring group, the Syrian Observatory for Human Rights, said Saturday that Syrian rebels have regained control of a strategic base near Aleppo international airport in fierce fighting that left more than 50 people dead.

Troops backed by fighters from Lebanese Shiamilitant group Hezbollah had recaptured large parts of Base 80 outside Syria's main northern city in an assault on Friday morning.

But rebel fighters, among them al Qaeda loyalists, counter-attacked after dark, using Grad rockets


...Soviet-developed 122-mm rockets, usually launched from trucks. Newer versions are reported to have a range of up to 30 km....


against the army's tanks and recovering all of the lost ground, the observatory said.

The watchdog's director Rami Abdel Rahman said the fighting had left at least 53 people dead, 33 on the rebel side and 20 on the government side.
Posted by: Fred || 11/10/2013 00:00 || Comments || Link || E-Mail|| [6457 views] Top|| File under: Govt of Syria
Syria rebels retake strategic base in north
Syrian rebels retook a strategic base in the northern Aleppo province on Saturday, as shelling killed at least 11 people in nearby Aleppo city, the Syrian Observatory for Human Rights said.

The group said rebels, from two Al Qaeda affiliates, launched a nighttime counterattack against regime forces, after they captured parts of the base on Friday. Using Grad rockets against army tanks, they were able to regain control of the parts of the strategic Base 80 that they had lost during Friday fighting, Observatory director Rami Abdel Rahman said.

The clashes killed at least 53 people -- 33 rebels and 20 loyalists.

The rebels seized Base 80, which provided the garrison for both Aleppo international airport and the adjacent Nayrab military airfield, in February. They failed to capture either airport, though they have seized the Minnigh and Jarrah military airports in the area.

Civilian flights from Aleppo International Airport have been suspended since the start of the year because of rebel fire.

The army has made several advances east of Aleppo in recent days, including the recapture of Sfeira, a town that had been under rebel control for a year.

In Aleppo city, meanwhile, the Observatory said shelling killed at least 11 people, including four children.

In the north-western Ashrafiyeh district, which is largely under regime control, five people, two of them children, were killed by mortar fire, the Observatory said.

State television also reported deaths in the area, saying six children had been killed and blaming "terrorists," its terms for opposition fighters.

In the northeast of the city, six civilians died, the Observatory said, including a woman, a six-month-old baby and a three-year-old.
Posted by: Steve White || 11/10/2013 00:00 || Comments || Link || E-Mail|| [6458 views] Top|| File under:
Who's in the News
32
[untagged]
5
Arab Spring
3
Govt of Syria
3
Govt of Pakistan
2
al-Qaeda in Pakistan
2
al-Shabaab
1
TTP
1
Hezbollah
1
Boko Haram
1
Lashkar e-Jhangvi
1
Taliban
1
Thai Insurgency
1
Houthis
1
Govt of Iran
Bookmark
E-Mail Me
The Classics
The O Club
Rantburg Store
The Bloids
The Never-ending Story
Thugburg
Gulf War I
The Way We Were
Bio
Merry-Go-Blog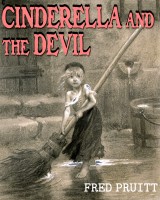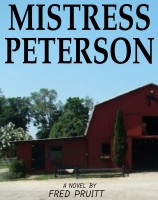 On Sale now!


A multi-volume chronology and reference guide set detailing three years of the Mexican Drug War between 2010 and 2012.

Rantburg.com and borderlandbeat.com correspondent and author Chris Covert presents his first non-fiction work detailing the drug and gang related violence in Mexico.

Chris gives us Mexican press dispatches of drug and gang war violence over three years, presented in a multi volume set intended to chronicle the death, violence and mayhem which has dominated Mexico for six years.
Click here for more information


Meet the Mods
In no particular order...


Steve White
Seafarious
Pappy
lotp
Scooter McGruder
john frum
tu3031
badanov
sherry
ryuge
GolfBravoUSMC
Bright Pebbles
trailing wife
Gloria
Fred
Besoeker
Glenmore
Frank G
3dc
Skidmark
Alaska Paul



Better than the average link...



Rantburg was assembled from recycled algorithms in the United States of America. No trees were destroyed in the production of this weblog. We did hurt some, though. Sorry.
18.205.192.201

Help keep the Burg running! Paypal: