Caucasus/Russia/Central Asia
Bombing of Kazakh president's office 'hooliganism' not 'terrorism'
Terrorism wasn't involved in a pair of bomb blasts that rocked the pro-presidential party's office in Kazakhstan's commercial capital, police said Monday.


"No, no! Certainly not! We have no terrorism in Kazakhstan!"

Two explosions ripped through the Otan party's office Sunday in the nation's biggest city Almaty, wounding a pedestrian and blowing out windows, the Almaty Interior Department said in a statement. "Terrorism isn't considered as one of the motives for the explosions," the department said. Police said "hooliganism" was the most likely cause. Explosives were placed in a phone booth outside the party's office, and on the window sill of the building's first floor, police said. Nobody was in the building when the bombs went off.
Posted by: Fred || 11/30/2004 10:22:48 PM || Comments || Link || E-Mail|| [6461 views] Top|| File under:
Klebnikov Suspect Detained in Minsk
A main suspect in the murder of American journalist Paul Klebnikov has been detained by Belarussian authorities after reportedly fleeing to Minsk to hide from Russian authorities. Kazbek Dukuzov, an ethnic Chechen,


... and wotta surprise that is...

was detained along with several other people and is being held at a detention facility of the Belarussian Security Services, or KGB, in Minsk, Belarus' Interior Ministry said Monday. A suspect named Kazbek was earlier linked to the July 9 murder and is believed to have made several phone calls to another suspect on the night of the murder. It was unclear, however, whether the suspect detained in Minsk was the same man. Belarussian Interior Ministry spokesman Gennady Glebcha confirmed by telephone from Minsk that several arrests have been made in a joint operation between the Interior Ministry and the KGB. Glebcha, however, declined to give any details about the arrests or comment on any connection to Klebnikov's murder. Klebnikov, the editor of Forbes Russia, was shot outside his office in an apparent contract hit. Late last week, the Prosecutor General's Office charged Musa Vakhayev, 40, a native of the Chechen town of Urus-Martan, for involvement in Klebnikov's slaying, Vremya Novostei reported Monday. Citing investigators, the newspaper reported that Vakhayev is suspected of driving the car from which Klebnikov was gunned down. Kommersant reported earlier that Vakhayev's fingerprints were found in the Lada. Kommersant also reported that a man named Kazbek made several calls to Vakhayev's mobile phone on the evening of the murder.
Posted by: Fred || 11/30/2004 10:34:21 PM || Comments || Link || E-Mail|| [6464 views] Top|| File under:
Home Front: WoT
Chicago Mayor's Son Enlists in Army at 29
CHICAGO -- Mayor Richard Daley's 29-year-old son has enlisted in the Army and will soon report for duty in the airborne infantry. "It's been in the back of my mind for some time,"

Patrick Daley

told the Chicago Sun-Times in Tuesday's editions. "I left West Point during my freshman year when I was 18 years old and always remembered their motto, 'Duty, Honor and Country.' But I was so young and not really old enough to understand what it really meant. But I know now."

Gee, I thought only the poor and downtrodden enlisted in the Army?

Daley finished college at the University of Illinois and got a master's degree in business from the University of Chicago in June. He could have pursued lucrative job offers, but said the Sept. 11 attacks played a role in his decision to enlist. The mayor said Tuesday that he never tried to talk his son out of the move. His only advice: Stand by your decision. "I'm very proud of the decision he made," he said. "He believes that (the military) is part of public service."

He's a "old-school" Democrat

Asked about his own feelings toward the war in Iraq, the Democratic mayor said: "You stand by the president; you stand by the men and women of the military." The younger Daley is starting out as an ordinary enlisted man. "It's a close bet that I may make a career out of the military, and it's better to start out at the bottom," he said. Daley will report for duty after Christmas and could be sent to Iraq or Afghanistan within a year. "Think of it. It's amazing. I get to serve my country," he said. The elder Daley, first elected mayor in 1989, and his wife also have two daughters. A second son, Kevin, died in 1981 at age 3 of complications related to spina bifida. The mayor's late father, Richard J. Daley, was mayor for 21 years before his death in 1976.

America's greatest crooked mayor. He'd be proud of his grandson.
Posted by: Steve || 11/30/2004 2:56:44 PM || Comments || Link || E-Mail|| [6462 views] Top|| File under:
Southeast Asia
Hard boy banged in Thailand
A Muslim militant with a bounty on his head was killed in a gunfight with police while he was moving a cache of weapons and explosives in violence-plagued southern Thailand on Monday, police said.


"Arrrr! Y'll never take me alive, infidel coppers!... Ow!... Ow!... Oooooow!... Rosebud!"

Muktar Gureng, for whom the government had offered a 500,000-baht ($12,700) reward, sped away in a pickup truck from a police checkpoint in Pattani province.


"Tyres, don't fail me now!"

He was chased by police cars and gunned down in a firefight. A companion escaped into a rubber plantation. Eight automatic rifles, more than 800 bullets and explosives were found in the pickup truck, police said. The dead man was one of 74 suspected militants for whom the government, trying to stem violence in the largely Muslim region, had offered big bounties, police said. Nearly 500 people - government officials, police and civilians - have been killed since militants raided an army camp in January and made off with 300 assault rifles.
Posted by: Fred || 11/30/2004 10:18:10 PM || Comments || Link || E-Mail|| [6461 views] Top|| File under:
Israel-Palestine
Senior Fatah Official Shot Dead in Nablus
Gunmen shot and killed a senior official from the mainstream Palestinian Fatah party Tuesday in the Balata refugee camp, party officials said. Nasser Badawi, 37, was walking at the entrance to the camp in Nablus when three gunmen in a taxi opened fire on him, killing him, the officials said. Badawi was one of the Fatah leaders in the camp. There was no indication about who was responsible. The Israeli military said it had no troops in the area at the time of the shooting. The Balata camp is ruled by competing armed factions of Palestinians, and infighting is not uncommon.
Posted by: Fred || 11/30/2004 7:30:38 PM || Comments || Link || E-Mail|| [6464 views] Top|| File under:
Palestinians to kill 'death squad' that targeted anti-Arafat groups
The Palestinian Authority has decided to dismantle a security unit established to battle the Islamic opposition. PA officials said Prime Minister Ahmed Qurei has ordered the dismantling of the so-called "Death Squad." The squad, part of the Preventive Security Apparatus, was said to have operated in the Gaza Strip. During its seven years of operations, the PSA squad, officially termed the Gaza Security and Protection Unit, was never acknowledged by the PA. They said the squad used threats and violence against enemies of the former Yasser Arafat regime. The squad, commanded by Lt. Col. Nabil Tanous, was established to target Palestinian dissidents, particularly Hamas and Islamic Jihad. Officials said the squad was established in the late 1990s to direct the crackdown on Hamas and Islamic Jihad. Officials said the unit contained 70 officers. "The security and protection department has become a source of accusation and doubts," PSA chief Brig. Gen. Rashid Abu Shback said. "As a preventive security service we are keen to defend the rights of the citizen..."
Posted by: Anonymoose || 11/30/2004 6:37:56 PM || Comments || Link || E-Mail|| [6463 views] Top|| File under:
Israel-Palestine
Paleo terrorist gets 48 life terms
An Israeli military court has sentenced a Palestinian to 48 consecutive life terms in prison for his role in three separate suicide bombings. According to the court ruling, Mohammed Abu Varda, 28, planned the attacks and recruited the bombers who hit two Jerusalem buses and a bus stop in the coastal city of Ashkelon, killing 45 people and wounding more than 100 others. Abu Varda, a member of the Islamic group Hamas, received one life sentence for each of the 45 people killed and one for each attack.

He could be Abbas' running mate.
Posted by: Seafarious || 11/30/2004 12:53:05 PM || Comments || Link || E-Mail|| [6464 views] Top|| File under:
Africa: Horn
Aid agency chiefs ordered out of Sudan
DIPLOMATS were last night attempting to persuade the Sudanese government to change its mind after it ordered the heads of two of the UK's largest aid agencies out of the country. Amid a rapidly worsening security situation in Darfur, Khartoum's actions were seen as an attempt to silence Oxfam and Save the Children staff who had drawn attention to some of the worst recent atrocities. Abdel Khaliq Al-Hussein, Sudan's acting Humanitarian Affairs Commissioner, wrote to Save the Children's country director,

Kate Halff

, and Oxfam's country programme manager, telling them to get out. "It has been decided to consider you persona non grata for the management of your organisation in Sudan. Therefore, you must leave the country within 48 hours," he said.

An humanitarian of the first order, truly.

The Sudanese government accused Oxfam of encouraging the rebels by condemning a UN Security Council resolution for its "weakness" on Darfur, and calling on the European Union to exert pressure on Sudan to stop the violence. The United Nations said it was pressing Khartoum to reverse the decisions. "We are very concerned about this situation, particularly given the important role played by the two NGOs in alleviating the suffering of the people in Sudan, particularly Darfur," said Elisabeth Byrs, a spokeswoman in Geneva for the UN Office for the Co-ordination of Humanitarian Affairs.

As if anyone in Khartoum gives a rat's arse about the people in Darfur.
Posted by: Seafarious || 11/30/2004 12:39:37 PM || Comments || Link || E-Mail|| [6466 views] Top|| File under:
Iraq-Jordan
What we have here is a failure to eradicate...
Note the goober second from right, demanding his rights, nabbed from the Sarah Whalen site...
Isn't he the goober in the green turban, waving a sword and vowing to become one of Sammy's boomers before the war? AFP described him as a Syrian then...
... and the very same goober in the green turban, waving a sword, whom Rooters described as a holy man vowing his support for Sammy?
I think this guy's a stock character that gets trotted out for demonstrations in Baghdad. It'd be a good idea if somebody killed him.
Posted by: Fred || 11/30/2004 9:27:34 AM || Comments || Link || E-Mail|| [6467 views] Top|| File under:
Fallujah Facts
- 3 out of every 5 Mosques had fighting positions — 60 total
- 653 total IEDs were found and detonated in Fallujah. The average number of IEDs found and/or detonated across Iraq per month from July to October was 772.
- 11 IED Factories were found. 3 slaughter houses were found.
- 1 out of every 5 blocks had a weapons cache — 203 total.


This webpage has many excellent tables, maps and photographs.
Posted by: Mike Sylwester || 11/30/2004 8:17:39 AM || Comments || Link || E-Mail|| [6462 views] Top|| File under:
Israel-Palestine
Paleo father, son sentenced to death for collaborating with Israel
A Palestinian man and his son accused of collaborating with Israel were sentenced to death on Monday by a civilian tribunal in Gaza City, Palestinian security officials said. Mohammed Abou Keymas, 50, and his 20-year-old son Rami were found guilty of passing information that led to a failed June 2003 attempt by the Israeli army on the life of Hamas leader Abdelaziz al-Rantissi. If the two appeal the sentences and lose, the president of the Palestinian Authority may pardon them. After the death of veteran Palestinian president Yasser Arafat, the Authority's acting president is Rawhi Fattuh pending elections in January. In a separate case the same court jailed two other Palestinians to 10 years each, also for collaborating with Israel.
Posted by: Steve White || 11/30/2004 12:48:06 AM || Comments || Link || E-Mail|| [6463 views] Top|| File under:
Afghanistan/South Asia
Qaeda missus questioned, locals bitch
US officials on Monday defended the arrest of a woman in eastern Afghanistan which sparked protests resulting in the death of a teenager, saying her husband was a suspected member of Al Qaeda. US soldiers detained the woman because "we thought she may have information on the whereabouts of her husband," military spokesman Major Mark McCann told AFP on Monday. McCann would not provide further details but said the woman who was held along with several male individuals was released less than 24 hours after detention in Bati Kot district outside Jalalabad. The woman's arrest late Friday prompted large protests the following day as hundreds of angry Afghans took to the streets in eastern Nangarhar province and a boy was killed during the demonstration. "We don't know exactly who fired but security forces were trying to push the demonstrators back and a 14-year-old boy was killed," Faizanul Haq, spokesman for provincial governor Din Mohammad, said.
Posted by: Fred || 11/30/2004 10:03:56 PM || Comments || Link || E-Mail|| [6462 views] Top|| File under:
Indian troops destroy 34 rebel camps in northeast
Indian troops destroyed 34 rebel camps in the northeastern state of Manipur, which borders Myanmar, as part of a four-week operation to flush out separatists from the mountainous region, the army said on Monday. The army also seized a training ground and firing range during the weekend crackdown in landlocked Manipur, one of seven states in India's remote northeast that has been torn by separatist and tribal insurgencies for decades. "There was no resistance as the militants fled when troops advanced. There were 34 huts and we found automatic rifles, grenades, radio sets and 40 kg of plastic explosives," army spokesman Major Santanu Dev Goswami said. The army has already destroyed some 100 camps since about 6,000 troops launched an offensive this month with the help of neighbouring Myanmar, which has sealed its border.

India says many rebel groups have bases on the other side of porous borders with Bangladesh, Bhutan and the former Burma. Myanmar promised to cooperate in the battle against insurgents when the country's military ruler, Senior General Than Shwe, visited New Delhi last month. Manipur, which means land of jewels, has seen a series of popular demonstrations this year against a controversial law that gives the army widespread powers to arrest and kill suspected rebels.
Posted by: Fred || 11/30/2004 10:27:11 PM || Comments || Link || E-Mail|| [6461 views] Top|| File under:
Govt bans Jaish journal
The federal government has banned Rah-e-Wafa, a publication of the banned Khuddamul Islam group (formerly known as Jaish-e-Muhammad), and ordered the confiscation of all of its copies in the country, official sources told Daily Times on Monday. Sources said the government would ban other periodicals owned by some militant groups in a couple of weeks for promoting sectarianism in Pakistan. Rah-e-Wafa was being published from Karachi. The Jaish launched it under the name of Jaish-e-Muhammad but the government banned it. The Jaish re-introduced the same publication as Shamsheer, which was marketed as Rah-e-Wafa that too was banned. The federal government has directed the provincial home secretaries to confiscate all copies of the banned periodical in their provinces. "The periodical is promoting sectarianism in the country, therefore all of its copies available in the market be confiscated with immediate effect," says a federal government directive, issued to the provincial governments.
Posted by: Fred || 11/30/2004 9:52:57 PM || Comments || Link || E-Mail|| [6463 views] Top|| File under:
Afghan blast destroys Humvee
A bomb made with an anti-tank mine destroyed a US military Humvee near a police station in southeastern Afghanistan, slightly injuring two American soldiers, the military said Monday. The bomb hit the US vehicle on Sunday in Orgun, a town in Paktika province where the US military has a base near the Pakistani border, a military statement said. The soldiers were treated and released, it said. An Afghan led police to another homemade bomb near Orgun, also on Sunday. It wasn't clear who laid either device, but the area lies near Pakistan in a swath of Afghan territory where Pakistanis militants have maintained a stubborn insurgency since the fall of the Taliban three years ago.


Send the bill to Perv in Islamabad...
Posted by: Fred || 11/30/2004 10:01:19 PM || Comments || Link || E-Mail|| [6461 views] Top|| File under:
Chechen arrested after Quetta blast
A Chechen who came here from Wana was arrested on Monday after he hurled a hand grenade in a bazaar on Monday, slightly injuring one person, police said. The Chechen, identified as Abdul Ghafar, and three others were being chased by a moneychanger they had earlier argued with through Manan Chowk when the accused hurled a hand grenade at him and opened fire. A bystander was slightly injured. Police later arrested the Chechen, but his three companions, also believed to be Chechens, escaped, Balochistan IG Chaudhry Yaqub said.


"A buncha the boyz were whooping it up!"
Posted by: Fred || 11/30/2004 9:39:35 PM || Comments || Link || E-Mail|| [6469 views] Top|| File under:
Israel-Palestine
Martyrdom of two Palestinian fighters in the Strip
Two Palestinian fighters were martyred this afternoon in a joint "martyrdom operation" that targeted a Zionist military position on the Karni-Netsarim road to the southeast of Gaza city. The Qassam Brigades (Hamas) and the Nasser Salahuddin Brigades (popular committees) have declared joint responsibility for the attack on the so-called Malaka outpost. The communiqué said that the two heroic Mujahideen advanced into the position at 02.00 pm today and engaged the soldiers inside. One of the Mujahideen was martyred and the second radioed seeing for himself the body of three Zionist soldiers in a contact with his command at 02.18 pm, the statement elaborated, noting that a videotape of the entire operation would be distributed to journalists.
Posted by: Fred || 11/30/2004 10:38:55 PM || Comments || Link || E-Mail|| [6462 views] Top|| File under:
Who's in the News
84
[untagged]
Bookmark
E-Mail Me
The Classics
The O Club
Rantburg Store
The Bloids
The Never-ending Story
Thugburg
Gulf War I
The Way We Were
Bio
Merry-Go-Blog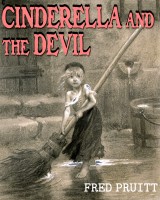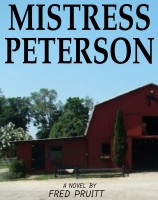 On Sale now!


A multi-volume chronology and reference guide set detailing three years of the Mexican Drug War between 2010 and 2012.

Rantburg.com and borderlandbeat.com correspondent and author Chris Covert presents his first non-fiction work detailing the drug and gang related violence in Mexico.

Chris gives us Mexican press dispatches of drug and gang war violence over three years, presented in a multi volume set intended to chronicle the death, violence and mayhem which has dominated Mexico for six years.
Click here for more information


Meet the Mods
In no particular order...


Steve White
Seafarious
Pappy
lotp
Scooter McGruder
john frum
tu3031
badanov
sherry
ryuge
GolfBravoUSMC
Bright Pebbles
trailing wife
Gloria
Fred
Besoeker
Glenmore
Frank G
3dc
Skidmark
Alaska Paul



Better than the average link...



Rantburg was assembled from recycled algorithms in the United States of America. No trees were destroyed in the production of this weblog. We did hurt some, though. Sorry.
3.238.117.56

Help keep the Burg running! Paypal: