Afghanistan
Industry Talk: Taliban Attack G4S Compound In Kabul
[Matt at Feral Jundi] Man, for a first post coming back home, this one is a tough one to write about. My heart goes out to the friends and family of those that were killed, and this is a difficult time for the G4S family. This is the second attack on G4S folks (March of this year) and this kind of thing can definitely impact the morale of folks on the ground and especially during the holidays.

With that said, I wanted to write about this and give folks a chance to correct the record or add to the story. There is no AAR on this incident and everything I have on it is from open source or from folks on Facebook that have brought forth information. So with any of this stuff I have posted, please feel free to comment below to correct the record.

My other intent is for other security folks to use this for research and learn from it. The value of incidents like this is that other folks that are performing similar type duties elsewhere in the world, can learn from what happened in incidents like this.

The attack happened November 27, 2018 at 0630 PM. This is from Tolo. For timing and cause, the Taliban said it was in retaliation for an air strike that killed some civilians. It was also timed right after a conference in Geneva where President Ghani spoke of appointing a team to seek a peace deal which would take five years to implement. There have been numerous attacks recently, and in my view, they are a sign that the Taliban wants leverage in the ongoing peace talks.

The coalition have also dropped a record number of ordinance throughout the country in an effort to help Afghan forces stop the Taliban. The Taliban have definitely taken more territory in 2018 and hold a pretty good chunk of Afghanistan.

The method of attack was pretty simple. The suicide bomber drove a water tanker packed with explosives to the gate, outside of the G4S compound in Pul-e-Charkhil, in Kabul's Police District 9 area. They also call this the Anjuman base and it has other stuff nearby like the Green Village. Once the bomb was detonated and the front gate guards manning the entry control point were taken out, an assault force stormed the compound. The blast was big, and TOLO showed the damage in this video.
Posted by: Besoeker || 12/04/2018 02:03 || Comments || Link || E-Mail|| [195 views] Top|| File under:
Several militants killed in Tagab district of Kapisa province
[Khaama (Afghanistan)] The Afghan Military in the East claims that several anti-government armed

turbans

have been killed during the operations in northeastern Kapisa province.

The 201st Silab Corps of the Afghan Military in the East in a statement said the Afghan army, Afghan police, Local Police, Public Order Police, and Afghan intelligence forces conducted joint operations in Badrab village of Tagab district.

The statement further added at least 13

turbans

were killed during the operations and 19 various types of improvised

bomb

s were discovered and defused.

The anti-government armed

bully boy

groups including Talibs have not commented regarding the operations so far.

Kapisa is among the relatively calm provinces in Northeastern parts of the country but the security situation of the province has started to deteriorate recently amid ongoing efforts by the

turbans

to expand their insurgency.
Posted by: Fred || 12/04/2018 00:00 || Comments || Link || E-Mail|| [121 views] Top|| File under: Taliban
Army soldier arrested three years after joining Taliban ranks in Helmand
[Khaama (Afghanistan)] A soldier of the Afghan National Army was tossed in the clink
Drop the gat, Rocky, or you're a dead 'un!
in northern Faryab province of Afghanistan, three years after he joined the Taliban


...mindless ferocity in a turban...


ranks in southern Helmand


...an Afghan province populated mostly by Pashtuns, adjacent to Injun country in Pak Balochistan...


province.

The 209th Shaheen Corps of the Afghan Military in the North in a statement said the ANA soldier Mullah Mir Ahmad son of Salim who is originally a resident of Qaisar district, had joined the Taliban ranks in Helmand province three years ago.

The statement further added that Mullah Mir Ahmad was arrested shortly after returning to Maimana city.

According to 209th Shaheen Corps, Mullah Mir Ahmad had also taken some weapons and munitions with him while deserting the armed forces rank.

He was actively fighting against the Afghan national defense and security forces before he was arrested in Maimana city, the 209th Shaheen Corps added.

The Shaheen Corps also added that the file of Mullah Mir Ahmad has been forwarded to the first brigade of 209th Shaheen Corps for further actions to be taken.
Posted by: Fred || 12/04/2018 00:00 || Comments || Link || E-Mail|| [184 views] Top|| File under: Taliban
NDS foil bid to assassinate religious scholar in Kabul city
[Khaama (Afghanistan)] The Afghan Intelligence, National Directorate of Security


...the Afghan national intel agency...


(NDS), has foiled bid to assassinate a religious scholar in Kabul city.

NDS in a statement said a prayer leader of mosque and his comrade were jugged
Please don't kill me!
on charges of plotting the

liquidation

of a religious scholar in Kabul.

The statement further added that one of the individual arrested by NDS has been identified as Noor Ur Rehman who was a prayer leader in Hazrat Bilal mosque in the 5th police district of the city while his accomplice has been identified as Enayat son of Khan Shah.

According to NDS, the two individuals were appointed by Haqqani network
member Qari Noor Agha to assassinate the religious scholar.

The two suspects were held during an operation on Friday, NDS said, adding that both men have confessed to their crime.

The anti-government armed

Lion of Islam

groups including Taliban


...mindless ferocity in a turban...


have not commented regarding the report so far.


Posted by: Fred || 12/04/2018 00:00 || Comments || Link || E-Mail|| [129 views] Top|| File under: Haqqani Network
Policemen wounded in a clash with influential armed men in Kabul
[Khaama (Afghanistan)] A group of

gunnies

belonging to an influential figure clashed with the police forces in Kabul city this afternoon, the security officials said.

The incident took place in the vicinity of Shahr Naw area of Kabul city amid reports a number of people, including

coppers

were

maimed

during the exchange of fire.

Interior Ministry

front man

Najib Danish confirmed the incident and said at least six

coppers

have sustained injuries during the clash.

According to reports, the clash between the

coppers

and influential

gunnies

has take place due to the evacuation of a house which was ordered by a court.


Posted by: Fred || 12/04/2018 00:00 || Comments || Link || E-Mail|| [133 views] Top|| File under:
India-Pakistan
'Stolen' car explodes in Karachi's Khadda Market; no casualties reported
[DAWN] Deputy Inspector General South Javed Alam Odho confirmed on Monday that the car blast ‐ that occurred in an empty plot in Bloody Karachi


...formerly the capital of Pakistain, now merely its most important port and financial center. It is among the largest cities in the world, with a population of 18 million, most of whom hate each other and many of whom are armed and dangerous...


's Khadda Market last night ‐ was caused by a vehicle-borne improvised

bomb

(VBIED).

The DIG revealed that seven to eight kilograms of VBIED was planted in the car along with six LPG cylinders that were meant to explode with the device. However,


today is that tomorrow you were thinking about yesterday...


the plan did not succeed as the cylinders were found intact, the DIG said. The car's CNG cylinder was also found in one piece.

A car, reportedly stolen from Karachi's Jamshed Quarters on Sunday night, was traced to the Khadda Market area in DHA on Monday morning, where it had went kaboom! overnight in an empty plot, DawnNewsTV had reported.

Footage and photographs of the car showed the charred remains of a decimated vehicle. No casualties were reported.

This is the second time that the car was discovered to have been stolen. It was last stolen in 2007 from the Boat Basin area of Karachi and was found five days later near Metroville, SITE area.


Posted by: Fred || 12/04/2018 00:00 || Comments || Link || E-Mail|| [123 views] Top|| File under:
Israel-Palestine-Jordan
Gaza officials: Four hurt by IDF fire in border protest
[IsraelTimes] The

Hamas, the well-beloved offspring of the Moslem Brotherhood,

-run

Gazoo

Health Ministry says four Paleostinians are

maimed

from Israeli fire during a border protest in the northern

Gazoo

today. No more details are immediately available.

Posted by: trailing wife || 12/04/2018 01:59 || Comments || Link || E-Mail|| [152 views] Top|| File under: Hamas
Hamas court sentences 6 to death for 'collaborating' with Israel
[IsraelTimes] One of the condemned is an Israeli resident sentenced in absentia; 5 others are residents of

Gazoo



A

Hamas, a regional Iranian catspaw,

-run military court has sentenced five Paleostinians and an Israeli resident to death for "collaborating" with Israel, the Hamas-controlled Interior Ministry announced on Monday in a memo on its official website.

Five were sentenced to death by hanging and one by firing squad, the ministry said. The Israeli resident, identified by her first name, Amal, was sentenced in absentia, it added.

One of the five Paleostinians sentenced to death, identified by his first name, Ali, was first connected to the Israel intelligence services in 2000 and had since provided it with information on operatives in

Gazoo

, their residences and their means of transportation, the ministry claimed.

Ali, 48, provided Israel with information on the area where Mazen Fuqha, a senior Hamas official who was mysteriously assassinated in

Gazoo

in March 2017, lived, it said.

The court also sentenced eight Paleostinians to various degrees of hard labor for "collaborating" with Israel, according to the ministry.

The memo did not say when the Hamas authorities in

Gazoo

plan to carry out the execution sentences.

Hamas authorities have held public executions in the past of those it accuses of collaborating with Israel.

Hamas, a terror group which seeks to destroy Israel, has controlled

Gazoo

since 2007, when it ousted the Fatah-dominated Paleostinian Authority from the territory.

Iyad al-Bozm, the

front man

of the Hamas-run Interior Ministry, vowed that Paleostinians who collaborate with Israel would not escape punishment.

"The collaborators should realize that the occupation will not be able to protect them and that the hand of justice will reach them," Bozm said in a statement posted on the ministry's website on Monday.

Since 2007, Hamas authorities in

Gazoo

have carried out 25 execution sentences; in the same period of time, the PA has not enforced any death sentences, according to B'Tselem, an Israeli human rights


One man's rights are another man's existential threat.


group.

A

front man

for the PA government did not immediately respond to a request for comment.

The PA has long criticized Hamas authorities for carrying out executions without the approval of PA President the ineffectual Mahmoud Abbas

... a graduate of the prestigious unaccredited Patrice Lumumba University in Moscow with a doctorate in Holocaust Denial...


According to Paleostinian law, the PA president must approve the enforcement of any execution sentencing. Since 2006, Abbas has not given his official blessing for the implementation of a single death sentence.

International rights groups have also rebuked Hamas for carrying out death sentences.

After three Gazooks were executed for "collaborating" with Israel in 2017, Human Rights Watch, an international human rights group, lambasted the terror group.

"The death penalty

is a barbaric practice that has no place in a modern state," Sarah Leah Whitson, executive director of the Middle East division of Human Rights Watch, said at the time.

"The abhorrent executions by Hamas authorities of three men in

Gazoo

deemed to be collaborators project weakness, not strength," she said. "Hamas authorities will never achieve true security or stability through firing squads or by the gallows, but rather through respect for international norms and the rule of law."
Posted by: trailing wife || 12/04/2018 01:59 || Comments || Link || E-Mail|| [140 views] Top|| File under: Hamas
Israel Kicks Off Op to Thwart Hezbollah Attack Tunnels on Lebanese Border - IDF
[Sputnik] Israel has put its forces on the border with Lebanon on a war footing as part of the Northern Shield operation aimed at destroying tunnels of the Hezbollah group.

The Israeli Defense Forces (IDF) announced on Twitter on Tuesday the start of an operation to 'expose and neutralise cross-border' tunnels that Hezbollah is using to attack Israel from Lebanese territory.

According to the Haaretz news outlet, the Israeli armed forces knew of Hezbollah's plans dating back to 2006 to construct attack tunnels at points along the Israel-Lebanon frontier in order to conduct attacks against the Jewish state. An Attempt to build a tunnel was exposed in 2013, but no construction site was discovered.



Related: Haaretz - Israel Uncovers Hezbollah-built Tunnels Crossing Israel-Lebanon Border



[IDF on twitter]



Posted by: Besoeker || 12/04/2018 00:48 || Comments || Link || E-Mail|| [310 views] Top|| File under: Hezbollah
Syria-Lebanon-Iran
Iran arrests fertility expert accused of spy links
[DAWN] An Iranian fertility expert accused of working with foreign "espionage networks" to downplay the country's population crisis has been tossed in the slammer
Youse'll never take me alive coppers!... [BANG!]... Ow!... I quit!
, state news agency IRNA confirmed on Sunday.

It did not give details of the charges, but quoted a lawyer who named the expert as Meimanat Hoss­eini Chavoshi.

She is listed by the Univ­ersity of Melbourne as working at its School of Population and Global Health, published widely on Iran's once-lauded fertility and family-planning policies.

On Saturday, hard-line new­­­­s­paper Kayhan reported the arrest of several population "activists ... who, under the cover of scientific activities, had infiltrated state bodies".

It said they manipulated statistics and handed sensitive information to Iran's enemies as part of efforts at "cultural and social invasion".

Iran was once considered an international success story in population control, bringing birth rates down from seven per woman in the 1980s to 1.66 in 2016, according to World Bank figures.

Then-health minister Alir­eza Marandi received the United Nations


...a formerly good idea gone bad...


Popul­ation Award in 2000 for his family planning initiatives.

Chavoshi has written ext­e­nsively about these efforts, which she described as the "fastest fall in fertility ever recorded" in a 2009 book.

But lately there has been concern that Iran overshot its target, with the number of births falling well below the level needed to keep the population growing.

In 2012, supreme leader Ayatollah Ali Khamenei said it was a mistake to have continued the family planning policies of the 1990s, and called for new measures to double the population to 150 million.

"There is evidence these individuals are connected to Western espionage networks," Nasrollah Pejmanfar, a member of parliament's cultural commission, told the newspaper.


Posted by: Fred || 12/04/2018 00:00 || Comments || Link || E-Mail|| [166 views] Top|| File under: Govt of Iran
Jihadist rebels obtained 100 drones from Turkey -- report
[ALMASDARNEWS] The jihadist rebels of Hay'at Tahrir al-Sham

have obtained at least 100 armed drones from a Ottoman Turkish merchant, the Sputnik News Agency reported on Monday.

Citing local sources, Sputnik reported that the drones were transported from The Sick Man of Europe Turkey


...Qatar's colony in Asia Minor....


to the jihadist-held town of Harem, which is located near the Hay'at Tahrir al-Sham stronghold of Ma'arat al-Masreen.

The Sputnik report said that the drones were handed over to jihadist rebels of Libyan and Moroccan descent.

"Terrorists are working under the supervision of a British expert to make modifications on the drones to become lighter and to able to carry small shells loaded with toxic chemical substances," the report said.

Prior to this delivery, jihadists from Hay'at Tahrir al-Sham transported 200 drones to the town of Sarmada in August of this year.

Furthermore, the Sputnik News report claimed that on November 25th, the jihadist rebels of Hay'at Tahrir al-Sham transported at least 50 missiles that were modified by French experts to the Idlib Central Prison.

They added that these missiles contained chemical substances for future use against the Syrian Arab Army and the civilians living within the Syrian Arab Republic.


Posted by: Fred || 12/04/2018 00:00 || Comments || Link || E-Mail|| [157 views] Top|| File under: al-Nusra
Jihadist rebels blow up 2 bridges in southern Aleppo
[ALMASDARNEWS] The jihadist rebels of Hay'at Tahrir al-Sham

destroyed two bridges in the southern countryside of Aleppo this past weekend, opposition activists reported via social media.

According to the reports, Hay'at Tahrir al-Sham blew up two bridges near the key town of Tal al-'Eis in order to prevent any potential infiltration attempts by the Syrian Arab Army (SAA) and their allies in southern Aleppo.

No further details were released regarding the destruction of these two bridges near Tal al-'Eis.

This move by Hay'at Tahrir al-Sham comes just days after they launched several attacks on the Syrian Arab Army's positions near the Aleppo-Idlib Highway (var. M-5 Highway).


Posted by: Fred || 12/04/2018 00:00 || Comments || Link || E-Mail|| [139 views] Top|| File under: al-Nusra
Syrian Army unleashes new attack in southern Idlib
[ALMASDARNEWS] The Syrian Arab Army (SAA) unleashed a new attack in the southern countryside of the Idlib province after another volatile night inside the buffer zone.

Led by the 4th Armored Division, the Syrian Arab Army fired several surface-to-surface missiles and artillery shells towards the defenses of Hay'at Tahrir al-Sham

in the southern countryside of the Idlib province.

According to a military source in the government stronghold of Mhardeh, the Syrian Army targeted the jihadist defenses inside the towns of Jarjanaz and al-Tah.

The Syrian military would then expand their attack to the northern countryside of Hama, where they once again struck Jaish al-Izza's trenches near their stronghold of al-Latamnah.


Posted by: Fred || 12/04/2018 00:00 || Comments || Link || E-Mail|| [184 views] Top|| File under: al-Nusra
Kurdish YPG ambush group of Turkish-backed rebels in northwest Aleppo
[ALMASDARNEWS] The Kurdish-led People's Protection Units (YPG) carried out a new ambush against a group of Ottoman Turkish-backed Free Syrian Army


... the more palatable version of the Syrian insurgency, heavily influenced by the Moslem Brüderbund...


(FSA) fighters in the Afrin region of northwest Afrin this past week.

According to the official media wing of the YPG, their troops carried out an attack using an anti-tank guided missile (ATGM) in the town of Deir Mushmush.

The YPG forces in the Afrin regio spotted a gathering of Free Syrian Army fighters in Deir Mushmush and proceeded to fire their ATGM at the group of rebel fighters.

As a result of this attack, at least five members of the Free Syrian Army were killed and another three were badly

maimed

, the YPG stated.


Posted by: Fred || 12/04/2018 00:00 || Comments || Link || E-Mail|| [141 views] Top|| File under: Sublime Porte
Jihadist rebels caught sneaking towards Syrian Army post for new ambush
[ALMASDARNEWS] The Syrian Arab Army (SAA) caught a group of jihadist rebels attempting to sneak towards their lines for a new ambush in the northern countryside of Hama on Monday.

According to a military communique from the Hama province, the Syrian Arab Army was able to foil the attempted by ambush by the jihadist rebels of Hay'at Tahrir al-Sham

after they were spotted moving towards the SAA's positions in Tal Bizam.

The communique said that the Syrian Arab Army was able to kill and wound most of the jihadist fighters before they could return to their lines in the northern countryside of the Hama Governorate.

The jihadist rebels have been carrying out several attacks like this in the past three weeks, prompting the Syrian military to increase their security in northwest Syria.


Posted by: Fred || 12/04/2018 00:00 || Comments || Link || E-Mail|| [150 views] Top|| File under: al-Nusra
US-backed forces allegedly enter Daesh's new capital
[ALMASDARNEWS] The U.S.-backed Syrian Democratic Forces (SDF) allegedly entered the Islamic State
...formerly ISIS or ISIL, depending on your preference. Before that al-Qaeda in Iraq, as shaped by Abu Musab Zarqawi. They're very devout, committing every atrocity they can find in the Koran and inventing a few more. They fling Allah around with every other sentence, but to hear the pols talk they're not really Moslems....
's (ISIS/

ISIS

/IS/

ISIS

) new capital in Syria after a fierce battle this afternoon.

According to reports from local activists, the Syrian Democratic Forces entered the town of Hajin from its northeastern axis after overrunning the

ISIS

defenses at this flank.

Neither the Syrian Democratic Forces nor the U.S. Coalition have confirmed these reports as of yet.

However,


a lie repeated often enough remains a lie...


if these reports prove true, this could be a major blow to the

ISIS

terrorist organization, as Hajin has served as their de-facto capital in both Syria and Iraq since they lost Raqqa, djinn-infested Mosul
... the home of a particularly ferocious and hairy djinn...
, and Mayadeen.

Hajin is a strategic town that is located in the southeastern countryside of the Deir Ezzor Governorate.


Posted by: Fred || 12/04/2018 00:00 || Comments || Link || E-Mail|| [282 views] Top|| File under: Islamic State
Who's in the News
37
[untagged]
5
Govt of Iran
4
al-Nusra
3
Hamas
2
Houthis
2
Govt of Syria
2
Taliban
1
Antifa
1
Haqqani Network
1
Govt of Pakistain Proxies
1
Islamic State
1
Moslem Colonists
1
Sublime Porte
1
Hezbollah
1
Govt of Qatar (MB)
1
Govt of Saudi Arabia
Bookmark
E-Mail Me
The Classics
The O Club
Rantburg Store
The Bloids
The Never-ending Story
Thugburg
Gulf War I
The Way We Were
Bio
Merry-Go-Blog
Hair Through the Ages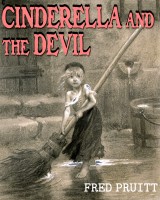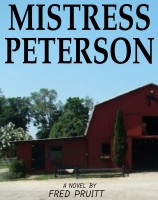 On Sale now!


A multi-volume chronology and reference guide set detailing three years of the Mexican Drug War between 2010 and 2012.

Rantburg.com and borderlandbeat.com correspondent and author Chris Covert presents his first non-fiction work detailing the drug and gang related violence in Mexico.

Chris gives us Mexican press dispatches of drug and gang war violence over three years, presented in a multi volume set intended to chronicle the death, violence and mayhem which has dominated Mexico for six years.
Click here for more information


Meet the Mods
In no particular order...


Steve White
Seafarious
Pappy
lotp
Scooter McGruder
john frum
tu3031
badanov
sherry
ryuge
GolfBravoUSMC
Bright Pebbles
trailing wife
Gloria
Fred
Besoeker
Glenmore
Frank G
3dc
Skidmark
Alaska Paul



Better than the average link...



Rantburg was assembled from recycled algorithms in the United States of America. No trees were destroyed in the production of this weblog. We did hurt some, though. Sorry.
3.226.122.74