Afghanistan
Suicide attack on army bus in Kabul kills 16
Second blast, not the one we reported yesterday.

KABUL - A suicide attacker slammed a bomb-filled car into an Afghan army bus in Kabul Wednesday, killing at least 16 people in the second such blast in two days during a visit by US Defence Secretary Robert Gates.

The extremist Taleban group claimed responsibility for the morning rush-hour bombing, which struck in the south of the Afghan capital as Gates wrapped up a short visit to assess efforts against an intensifying insurgency. The bus was reduced to a blackened skeleton of mangled metal, its roof and sides blown out.

"It was a big explosion and sent fire into the sky," said Akbari Sarwar, a journalist who was on the road when the blast hit. "When I moved in I saw scores of bodies, legs, arms, heads, flesh everywhere," he told AFP.

Eight Afghan National Army soldiers and eight civilians were killed according to information given to the NATO-led International Security Assistance Force, spokesman Brigadier General Carlos Branco told reporters. Another defence ministry officials said on condition of anonymity that up to 20 civilians may have been killed, many of them children, but information was still being verified. Four of the dead were children in their early teens, health ministry spokesman Abudullah Fahim said. Seventeen people were treated in hospital, he said.
Posted by: Steve White || 12/06/2007 00:00 || Comments || Link || E-Mail|| [6481 views] Top|| File under:
Europe
Paris parcel bomb kills secretary
A parcel bomb killed a legal secretary and wounded five other people at a Paris law firm A second suspect package addressed to the same law firm was being defused by French bomb squad officers. The company shares a building with a law firm that's partly owned by President Nicolas Sarkozy, though there was no immediate indication that the attack is linked to the French leader.
Posted by: Fred || 12/06/2007 19:02 || Comments || Link || E-Mail|| [6461 views] Top|| File under:
Trio jailed in Germany over al Qaeda insurance scam
A German court has jailed three Middle Eastern men for aiding al Qaeda. The heaviest sentence was given to Ibrahim Mohamed Khalil, who authorities believe is Syrian. He is starting a seven-year prison term for membership of a terrorist organisation and attempted insurance fraud.

Palestinian Yasser Abu Shaweesh got six years for the same offences. Convicted of the lesser charge of supporting a terrorist organisation and attempted fraud, his brother Ismael Abu Shaweesh, was jailed for three and a half years. The trio maintained their innocence but the court in Duesseldorf heard they had supported al Qaeda plots to carry out suicide atttacks and attempted to raise militant funds through false life insurance claims.
Posted by: Fred || 12/06/2007 00:00 || Comments || Link || E-Mail|| [6462 views] Top|| File under: al-Qaeda
Suspected ETA pair held in France as second shooting victim dies
Two ETA suspects have been arrested in connection with what is now a double murder, after a second Spanish police officer died of gunshot wounds. A man and a woman were detained in France, where the fatal shooting occurred. Reports say the pair were armed and carrying a large amount of money. The arrests took place in the southern French village of Chateauneuf-de-Randon, four days after the undercover policemen were shot at point blank range in Capbreton near Biarritz. A third suspect remains at large.

Speaking on a visit to Italy, Spain's prime minister congratulated French and Spanish security forces as well as the government in Paris. Having once launched a peace process with ETA, Jose Luis Rodriguez Zapatero is now rejecting any possibility of dialogue with the Basque separatists who formally ended their ceasefire in June.

The Spanish leader's comments came as Fernando Trapero was pronounced dead by doctors in the southern French city of Bayonne. The 23-year-old had been in a coma and apparently brain dead after Saturday's shooting. He and his colleague Raul Centeno were shot after a chance encounter with ETA susupects they had been watching in a joint operation with French police. Centeno, 24, was killed outright.

On Tuesday, Spanish politicians from the left and right expressed their outrage alongside thousands of other people in an anti-ETA protest in Madrid.
Posted by: Fred || 12/06/2007 00:00 || Comments || Link || E-Mail|| [6461 views] Top|| File under:
Home Front: WoT
Acquitted terror suspect loses appeal in immigration case
A former University of Arkansas at Fayetteville graduate student from the Middle East, convicted of obtaining U. S. citizenship unlawfully, lost his appeal Wednesday of five federal convictions.

The 8th U. S. Circuit Court of Appeals in St. Louis rejected Arwah J. Jaber's argument that the U. S. District Court of the Western District of Arkansas was not the proper place for his prosecution. Jaber said the alleged crimes did not occur in the district or within the time period described in the indictment. The court also rejected Jaber's argument that the judge should have instructed jurors to consider whether the case should be in another district.

Born in the West Bank, Jaber attended the university and obtained a doctoral degree in chemistry while awaiting trial. He was acquitted last year of an aiding-terrorism charge but convicted of obtaining his naturalization unlawfully, making false statements on passport and naturalization applications, and twice using a false Social Security number on credit card applications.

U.S. District Judge Jimm Larry Hendren sentenced Jaber to 15 months in prison and three years' supervised probation to begin upon completion of his prison term. Jaber also was fined $2000 and lost his citizenship. The appeals court said Jaber twice erroneously led immigration officials to believe that he never used another name since becoming a permanent resident in 1996 nor committed a crime for which he was not arrested.

The first occasion was when he applied for citizenship Aug. 16, 2000, in Lincoln, Neb., the court said. The second time was in informing immigration officials Jan. 30, 2001, in Kansas City, Mo., that he was changing his address from Pittsburg, Kan., to Fayetteville.

In response to Jaber's arguments, the court said a federal offense that begins in one district and is completed in another can be prosecuted in the latter district. Also, the court said, Hendren did not have to instruct the jury on venue because that was not in dispute since Jaber obtained his citizenship on July 2, 2001, in Fayetteville in the Western District of Arkansas. In addition, the appeals panel noted that the defense did not object to a jury instruction that the evidence did not need to establish the exact dates in the indictment.

Jaber was arrested at Northwest Arkansas Regional Airport in Highfill on June 14, 2005, as he prepared to leave on a trip to the Middle East. Prosecutors said he planned to join Palestinian Islamic Jihad, labeled by U. S. authorities as a terrorist organization. During his trial, Jaber denied the allegation.

He also said he did not cite his Palestinian name, Orwah Houshia, in immigration papers — though he applied for credit cards using that name — because he had used Arwah Jaber on all his immigration papers up until then.
Posted by: ryuge || 12/06/2007 07:05 || Comments || Link || E-Mail|| [6474 views] Top|| File under: Islamic Jihad
India-Pakistan
'Peshawar blast was not a suicide attack'
The Tuesday's blast near a military checkpost in the cantonment area involving a young woman was not a suicide attack, police officials said, adding that the woman was used as a carrier. "She was used by terrorists," a senior police investigator told Daily Times on the condition of anonymity. "She did not appear to be a suicide bomber because there are no intelligence reports suggesting that terrorists are training women suicide bombers," he added.

Cantonment Police Superintendent Ijaz Khan said that it was not a suicide attack. "She was only carrying explosives, weighing around one kg, from one point to another," he said.

He quoted a guard as saying that the woman was carrying some stuff tied in cloth. Ijaz said her injuries also indicated that she was carrying explosives in a packet. "The left side of her torso is severely damaged as compared to the right side, which proves that she was used as a carrier," Ijaz said, adding that the woman's body was mutilated on the left side below her chest, while her right leg was blown away.

In suicide attacks, he said, usually Russian-made MUV2 explosives were used, but this device was not used in the blast. Some parts of a Samsung cell phone were recovered from the scene, which could have been used as a remote to trigger the explosion. "Either she was going to plant it somewhere or was being used to handover the explosive to someone else while her handler was chasing her," Ijaz added. So far, he said, the police had not recovered ball bearings or any shrapnel from the scene.
Posted by: Fred || 12/06/2007 00:00 || Comments || Link || E-Mail|| [6468 views] Top|| File under: Taliban
Man killed in Waziristan clash
MIRANSHAH: A man was killed and four others including two Frontier Constabulary (FC) personnel were injured in North Waziristan on Wednesday, residents said. They said militants fired around 17 rockets on an army camp at around 10pm on Tuesday, leaving the two FC men seriously injured. The military retaliated, but a man was killed and his two sons sustained injuries when an army shell landed at a home in Api village, three kilometres south of the Mir Ali town, witnesses said.
Posted by: Fred || 12/06/2007 00:00 || Comments || Link || E-Mail|| [6462 views] Top|| File under: Taliban
Six, including two militants, killed in J&K
Six persons have been killed in separate incidents in Jammu and Kashmir, where security forces also apprehended an over ground worker of militants and busted a hideout.

Two Army personnel and two suspected militants of the Lashkar-e-Taiba were killed and two security personnel injured in a 16-hour-long fierce gun battle in Pulwama district, Superintendent of Police Sardar Khan said on Wednesday. The encounter at Ladhermud village of Tral area started on Tuesday afternoon when militants hiding in a house opened fire on a joint search party of police and the CRPF, injuring two jawans, he said.
Posted by: Fred || 12/06/2007 00:00 || Comments || Link || E-Mail|| [6463 views] Top|| File under: Lashkar e-Taiba
Three Maoists killed in 'encounter'
VISAKHAPATNAM: Three suspected Maoists were allegedly killed during an exchange of fire with police in Visakhapatnam agency region on Wednesday evening. Quoting preliminary information, Superintendent of Police Akun Sabharwal told The Hindu that after the gun battle, three bodies of men were found near Edupulamma forest area in Mampa police station limits, about 130 km from here. The encounter took place between 5 p.m. and 6 p.m. Due to sunset and thick forest terrains, none could reach the encounter site from the nearby police station. Details would be available on Thursday morning, the SP said.
Posted by: Fred || 12/06/2007 00:00 || Comments || Link || E-Mail|| [6464 views] Top|| File under:
Israel-Palestine-Jordan
PCHR's Wonderful World of Gaza

Yesterday evening a member of Izzedeen El-Qassam Battalions was killed by an explosion. He was identified as Ahmad Abu El-Oun.


Yes, but was it a "mysterious" explosion...


PCHR's preliminary investigation indicates that at approximately 19:00 on Wednesday, 5 December 2007, the body of a member of Izzedeen El-Qassam Battalions, the armed wing of Hamas, was brought to Shifa Hospital. The dismembered body was identified as that of Ahmad Hassan Abu El-Oun (23) from Sheja'eya Quarter in Gaza City. He was killed by the premature explosion of a bomb he was planting to the east of Sheja'eya Quarter.


Hmmmmm...I guess it wasn't "mysterious".




File another workman's comp claim with Mutual of Gaza ...

PCHR is concerned by the continued falling of victims by the misuse of weapons. The Centre calls upon the Palestinian National Authority to take the necessary steps to prevent the recurrence of these incidents.


Better terrorist training maybe?


Yesterday morning unknown gunmen kidnapped Maher Hassouna from Gaza City. His body was later found in the area of the evacuated settlements in Khan Yunis.


...the Jersey Pine Barrens of Gaza ...




... under the goalposts of the soccer stadium ...

PCHR's preliminary investigation indicates that at approximately 15:00 on Tuesday, 4 December 2007, shots were heard in the land previously occupied by the settlement of Nitzar Hazani. Several people investigated the area of the shooting. They found a body with gunshot marks and the eyes bound. In addition, they saw a black jeep leaving the area. The people who found the body contacted the police, who arrived and took the body to Naser Hospital in Khan Yunis. It was then transferred to the forensic department at Shifa Hospital in Gaza, where the body was identified as that of Maher Mohammad Ahmad Hassouna (46) from Gaza City. He was the owner of Hassouna Accounting Firm. He was killed by 6 bullets to the head and chest. The police found a note reading "we are from several families, and have executed Hassouna for violating honor."


In most places, this would be considered evidence. In Gaza, it's considered an alibi...


It is noted that masked gunmen kidnapped Hassouna from Naser Quarter in Gaza City at 11:30 on the same day.


So I guess ya could see it coming...


The police announced opening an investigation into the crime.


But seeing how it was an "honor" thing, they'll probably dig him up and shoot him again...



This article starring:
AHMED ABU EL UN
Hamas
Maher Hassouna
Posted by: tu3031 || 12/06/2007 12:31 || Comments || Link || E-Mail|| [6473 views] Top|| File under: Hamas
Southeast Asia
Father of suspect in murder of Thai marines gunned down
The father of a suspect in the murder of two marines in Narathiwat's Tanyonglimo was shot dead on Thursday in a tea shop. Masusoh Pohtae, 43, was killed in a gun attack while drinking in a tea shop in Tanyongmat subdistrict, police said. Masusoh is the father of Yaya Pohtae, a suspect in the murder to two marines who were beaten to death during a hostage drama in 2005. Yaya was arrested recently.

An eye witness said two gunmen riding in the back of a pickup fired AK47 and shotgun rounds into the teashop where Mususoh was drinking with 10 other people. Another tea drinker Maaeh Susoh was injured. It was not certain if the motivation for the attack was linked to the murder of the two marines.

The attack raised tension in the deep South where about 2,700 people have died since 2004. Elsewhere, officials managed to defuse a roadside bomb in Narathiwat's Tak Bai district. Officials found a bomb planted on the side of the Tak BaiSungai Kolok road.

The 5 kilogram explosive device was contained in a metal box. It had a remote control detonator that could be ignited by mobile phone, a bomb expert who defused the bomb said.
Posted by: ryuge || 12/06/2007 06:59 || Comments || Link || E-Mail|| [6463 views] Top|| File under: Thai Insurgency
Sri Lanka
15 killed in Lankaboom
Fifteen people were killed and 23 injured when a 'road side bomb' blasted a state-run passenger bus in Sri Lanka's Anuradhapura district on Wednesday night. The Defence Ministry alleged the LTTE was behind the attack.
Posted by: Fred || 12/06/2007 00:00 || Comments || Link || E-Mail|| [6461 views] Top|| File under:
Sri Lanka says 36 killed in fresh clashes
COLOMBO - At least 36 people including seven soldiers were killed in fresh fighting between security forces and Tamil rebels in Sri Lanka's embattled north, the defence ministry said Wednesday. The ministry said 29 guerrillas were killed in four separate confrontations in the Jaffna peninsula and the Mannar districts since late Tuesday.

Three soldiers were killed Wednesday in an ambush by the rebels after the military stepped up patrols along the de facto frontlin s separating the mini-state held by the guerrillas, the ministry said. It said another four soldiers were caught up in a mine attack in which two more soldiers escaped with injuries.
Posted by: Steve White || 12/06/2007 00:00 || Comments || Link || E-Mail|| [6462 views] Top|| File under:
Who's in the News
38
[untagged]
6
Govt of Iran
5
Taliban
2
Hamas
2
Iraqi Insurgency
2
al-Qaeda
2
Govt of Pakistan
1
Hezbollah
1
Global Jihad
1
Islamic Jihad
1
Islamic State of Iraq
1
Lashkar e-Taiba
1
Mahdi Army
1
Muttahida Majlis-e-Amal
1
Abu Sayyaf
1
Thai Insurgency
1
TNSM
Bookmark
E-Mail Me
The Classics
The O Club
Rantburg Store
The Bloids
The Never-ending Story
Thugburg
Gulf War I
The Way We Were
Bio
Merry-Go-Blog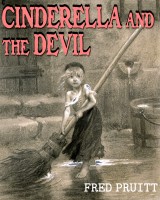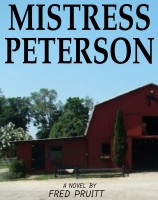 On Sale now!


A multi-volume chronology and reference guide set detailing three years of the Mexican Drug War between 2010 and 2012.

Rantburg.com and borderlandbeat.com correspondent and author Chris Covert presents his first non-fiction work detailing the drug and gang related violence in Mexico.

Chris gives us Mexican press dispatches of drug and gang war violence over three years, presented in a multi volume set intended to chronicle the death, violence and mayhem which has dominated Mexico for six years.
Click here for more information


Meet the Mods
In no particular order...


Steve White
Seafarious
Pappy
lotp
Scooter McGruder
john frum
tu3031
badanov
sherry
ryuge
GolfBravoUSMC
Bright Pebbles
trailing wife
Gloria
Fred
Besoeker
Glenmore
Frank G
3dc
Skidmark
Alaska Paul



Better than the average link...



Rantburg was assembled from recycled algorithms in the United States of America. No trees were destroyed in the production of this weblog. We did hurt some, though. Sorry.
3.236.212.116

Help keep the Burg running! Paypal: