Afghanistan
Last French combat troops leave Afghanistan
[Dawn] France flew its last combat troops out of Afghanistan on Saturday, two years before allied nations in the 100,000-strong Nato mission led by the United States are due to recall their fighting forces.

Around 200 soldiers of the 25th Belfort infantry regiment, responsible for overseeing the hastened French exit from the 11-year war, took off around 2:30 pm local time (1000 GMT), an airport official told AFP.

They are expected to return to France on December 18 following a three-day decompression stay on the Mediterranean island of Cyprus.


Is that where they keep the cathouses these days?

Their departure means France has around 1,500 soldiers left in Afghanistan, the vast majority in Kabul. They are due to stay into 2013 to take responsibility for repatriating equipment and training the Afghan army to take over.

After then, only several hundred French soldiers involved in cooperation or training missions will remain in the country.

At the height of its involvement, France had 4,000 soldiers in Afghanistan as the fifth largest military contingent in the International Security Assistance Force (ISAF), behind the United States, Britain, Germany and Italy.

Posted by: Fred || 12/16/2012 00:00 || Comments || Link || E-Mail|| [336072 views] Top|| File under:
Africa North
I kept my disciples from using automatic weapons against protesters: Imam Mahalawy
[Al Ahram] Alexandria's most renowned imam, Ahmed El-Mahalawy, revealed that Friday's

festivities

at Qaed Ibrahim Mosque, which lasted for hours and left at least 23 injured, could have turned uglier if he had allowed his ''armed' supporters to intervene.


Which they were itching to do...


Mahalawy, an ultra-orthodox Islamist and a staunch supporter of President Mohamed Morsi, earned the wrath of some worshippers as he called for voting 'yes' in the constitutional referendum during his weekly Friday prayers sermon.


"Yes, brethren and sistern! Allen will strike you deader than a rock if you don't vote 'yes'!"


Scuffles later broke between supporters and opponents of the fiery


...a single two-syllable word carrying connotations of both incoherence and viciousness. A fiery delivery implies an audience of rubes and yokels, preferably forming up into a mob...


preacher, and media reports suggested that

Moslem Brüderbund

supporters held three opponents hostage inside the mosque and assaulted them, thus escalating tensions.

"My sons [supporters] gave me a call and said that they are on their way to save me with automatic weapons, but I told them to wait for my instructions," said Mahalawy during a

presser

held at his home on Saturday.

Several vehicles were set ablaze in the ensuing violent

festivities

, and on-the-scene videos suggested anti-Brotherhood protesters destroyed cars carrying the logo of the Brotherhood's Freedom and Justice Party.

Anti-Mahalawy protesters, angered by the reported attack by his supporters on the three men, held Mahalawy hostage inside the mosque for hours until police managed to escort him out in the late evening hours.

"I would like the Islamist groups all over Egypt to be on stand-by and unite, but we also need to exercise self-restraint," Mahalawy added.

"I am over 87-years-old, but God helped me maintain my composure," said the preacher, who was banned by Mubarak before the January 25 Revolution from delivering sermons for years.

Clashes between anti and pro Mahalawy forces ended in the early hours of Saturday morning, before the voting on the constitutional referendum started at 8am.

Posted by: Fred || 12/16/2012 00:00 || Comments || Link || E-Mail|| [336069 views] Top|| File under: Salafists
Initial results for Egypt's constitutional poll begin trickling in
[Al Ahram] 01:10 According to Al-Hayat television, in Egypt's Nile Delta Gharbiya Governorate, the "yes" vote has reached 337,955 (52.15 per cent) and the "no" vote has reached 310,181 (47.85 per cent) after votes were counted in 610 out of 820 polling stations.

01:02 The Muslim Brotherhood states on its English-language Twitter account that votes are have been counted in 1875 out of the 6376 polling stations.

"Yes' votes are 64.5 per cent and 'no' are 35.4 per cent," the Brotherhood's official Ikhwanweb site reported.

12:47 According to Al-Hayat television, in the Upper Egyptian governorate of Aswan, the "yes" vote has reached 10,458 (86.58 per cent) and the "no" vote has reached 1,620 (13.42 per cent), after votes were counted in 21 polling stations.

12:30 According to Al-Hayat television, in the Egypt's Nile Delta Gharbiya Governorate, votes have been tallied in 488 out of the 820 polling stations. "Yes" votes are currently at 260,525 (53.66 per cent) and "no" votes are at 224,934 (46.34 per cent).

12:15 The Muslim Brotherhood says on its English-language Twitter account that votes had already been counted in 1385 out of 6376 polling stations in ten governorates.

"'Yes' votes are 65 per cent and 'no' are 35 per cent," the Brotherhood's official Ikhwanweb site reported.

12:00 Al-Jazeera television report that 83.9 per cent have voted "yes" and 16.1 per cent voted "no" after 50 per cent of the votes were counted in the Sohag Governorate in Upper Egypt.
Posted by: Fred || 12/16/2012 00:00 || Comments || Link || E-Mail|| [336085 views] Top|| File under: Arab Spring
Activist detained for tearing-up ballot paper
[Al Ahram] Activist Aida El-Kashef has been arrested after she tore up her ballot in protest of the constitution referendum, at the Nasser Girl's School polling station in Cairo's Manial district. The judge supervising the polls filed a report against her and she was consequently transported to Misr Al-Kadima police station.
Where she is currently being groped felt up searched...


...after which she'll be beaten to a pulp and tossed into an alley somewhere...
Posted by: Fred || 12/16/2012 00:00 || Comments || Link || E-Mail|| [336066 views] Top|| File under: Arab Spring
Polling stations close in several Egyptian governorates before 11pm deadline
[Al Ahram] Secretary-General of Egypt's Supreme Electoral Commission Zaghloul El-Balshy says he has "no information" about preliminary polling results.

"Nobody informed us of any results. If there were any electoral violations, the commission will convene and take the appropriate steps," El-Balshy said in a phone interview with the CBC television channel.


Did he used to work at the U.N.?


Meanwhile,


...back at the sandwich shop, Caroline was experimenting with ingredients of increasing volatility...


Al-Ahram's Arabic-language news website reported that the polling station in the Omar Ibn Al-Khattab School in the Nile Delta's Sharqiya governorate had announced - before 9:50pm - that some 70 per cent of votes cast had endorsed the draft constitution.

The

Moslem Brüderbund

's Freedom and Justice Party, for its part, has already announced some of the results before polling stations have officially closed.

Preliminary results have been announced in several governorates - including Sharqiya and the Upper Egyptian governorates of Assiut and Aswan - before polling stations had officially closed at 11:00pm local time.

Posted by: Fred || 12/16/2012 00:00 || Comments || Link || E-Mail|| [336070 views] Top|| File under: Arab Spring
Violence flares in Cairo as Egyptians vote
[Reuters] Islamists attacked the offices of an Egyptian opposition party newspaper on Saturday, security sources said, as people voted on a new constitution intended to pull the country out of a growing political crisis.

The newspaper of the Wafd party in Cairo was targeted with petrol bombs and birdshot, the sources said, in the latest of a series of violent incidents surrounding a divisive
...politicians call things divisive when when the other side sez something they don't like. Their own statements are never divisive, they're principled...
referendum designed to pave the way to national elections next year.

The attack came as officials began counting votes after polling stations closed at 11 p.m. (1600 ET).

Official results will not come until after a second round of voting in remaining areas of the country next Saturday, but conflicting claims were already emerging from the rival camps.

A

front man

for the opposition National Salvation Front said it had indications that 60-65 percent of voters in Cairo and other cities had rejected the new constitution, while President Mohamed Mursi's

Moslem Brüderbund

allies said that after 1 million votes had been counted, 72.5 percent were in favor.

Mostafa Shafik, managing editor at Wafd's newspaper, which is located next to the party headquarters, said his offices had been damaged.

"The attackers used Molotov cocktails to enter, which left minor areas burned," he said.

A

Rooters

photographer saw a dozen or so cars damaged inside the Wafd headquarters' grounds, their windows broken. Glass was also broken in the headquarters, but he saw no immediate signs of fire damage. Two people appeared to have been injured.

Wafd blamed followers of Hazem Abu Ismail, a Salafist preacher, for the attack, but he used his Facebook page to deny involvement.

Violence in Cairo and other cities has marred the run-up to the referendum. Several party buildings belonging to the

Moslem Brüderbund

's Freedom and Justice party have been burned in protests.

Rival factions armed with clubs, knives and swords fought in the streets of Alexandria on Friday. Opposition supporters trapped a

Moslem

preacher inside his mosque after he backed a "yes" vote in favor of the constitution.
Posted by: Fred || 12/16/2012 00:00 || Comments || Link || E-Mail|| [336068 views] Top|| File under: Arab Spring
Tunisia busts Qaeda recruitment network: Ministry
[Al Ahram] Tunisian security forces have broken up a network that recruited fighters for Al-Qaeda in North Africa, the interior ministry said on Saturday.

"A terrorist network which was responsible for recruiting radical Islamists and sending them to strongholds of Al-Qaeda in the Islamic Maghreb (AQIM) has been dismantled," a ministry

front man

said, quoted by the official TAP news agency.

Seven people were locked away
Drop the gat, Rocky, or you're a dead 'un!
and were to appear in court on Thursday.

Two of them, enjugged
Youse fought together and now youse are jugged together!
one kilometre (0.62 miles) from the border with Algeria on December 6, confessed to being part of the network. The rest were arrested in the days that followed, and a gun was seized from one of them.

Other members of the network were being sought in the region of Jendouba, in northwestern Tunisia.

Security forces were also still hunting for

gunnies

who killed a policeman near the Algerian border on Monday,

front man

added.

Clashes, strikes and attacks by hardline Islamists have multiplied across Tunisia in the run-up to the second anniversary of the start of Tunisia's revolution, which will be marked on Monday.

Posted by: Fred || 12/16/2012 00:00 || Comments || Link || E-Mail|| [336069 views] Top|| File under: al-Qaeda
Arabia
Yemeni court jails 93 Republican Guard soldiers
[Al Ahram] Yemen's military prosecutors say a military tribunal has sentenced 93 soldiers and officers of the elite Republican Guard to 3-7 years prison for resisting authorities and mutiny for trying to occupy the Defense Ministry in August.

A statement Saturday by the prosecution office said the accused took part in the attack by firing at the ministry's guards. The ensuing firefight left one attacker, two ministry guards and two civilians dead.

The convicted soldiers belong to Republican Guard units led by Ahmed Saleh, son of former president President-for-Life Ali Abdullah Saleh


... Saleh initially took power as a strongman of North Yemen in 1977, when disco was in flower, but he didn't invite Donna Summer to the inauguration and Blondie couldn't make it...


. They were protesting a decree issued by President Abed Rabbo Mansour Hadi that put some of the force's units under presidential oversight.

The decree was part of Hadi's moves to restructure the army and purge it of former regime loyalists.

Posted by: Fred || 12/16/2012 00:00 || Comments || Link || E-Mail|| [336082 views] Top|| File under: Arab Spring
Caribbean-Latin America
Bloody Zacatecas: 15 die since Thursday

For a map, click here. For a map of Zacatecas state, click here

By Chris Covert
Rantburg.com
A total of 15 individuals have been killed in ongoing drug and gang related violence in Zacateceas state since Thursday, including eight armed suspects according to Mexican news accounts.

A news report posed on the online edition of El Sol de Zacatecas news daily said that eight armed suspects died in an exchange of gunfire with Mexican Policia Federal (PF) and Zacatecas state police forces that started around noon in Genaro Codina municipality and ended at around 1500 hrs Saturday.

According to reports, the gunfight was a series of encounters including pursuits that involved as many as 22 PF vehicles including an number of Rinoceronte or Rhino armor vehicles.

Eight armed suspects were killed and another five were detained at the scene. A quantity of weapons were also seized but the details were not disclosed.

Genaro Codina is about 30 kilometers south of Zacatecas municipality.

Seven other individuals were killed in ongoing drug and gang related violence in Zacatecas state.



Two armed suspects and a female passerby were killed in an intergang firefight Wednesday night in Sain Alto municipality. Margarita Monserrat Vazquez Araujo, 19, from Guanajuato was travelling with a male companion on Mexico Federal Highway 45 when she was struck in the face with a stray bullet. She later died while receiving medical attention. Mexican security forces found three abandoned vehicles which had been shot up, presumably during the gunfight.


Three armed suspects were killed in an armed encounter with a Mexican Naval infantry road patrol near Jerez municipality. The military unit was on patrol near the village of Organos when marines came under small arms fire. Marine return fire killed the three suspects. The El Sol de Zacatecas report said that the number of armed suspects firing was undetermined, so apparently a number of them escaped. A total of four more armed suspects surrendered.


One unidentified armed suspect was killed in an exchange of gunfire between armed suspects and a Mexican Policia Federal road patrol in Calera municipality Thursday. The army unit attempted a traffic stop of several vehicles in Lauro G. Caloca colony, but were instead fired on during a brief pursuit. Army return fire killed one suspect. Two other suspects were detained at the scene.


A Mexican Army unit detained four suspected kidnappers in Fresnillo municipality Wednesday. A unit with the Mexican 11th Military Zone received a complaint from an unidentified female kidnapping victim from Plan de Ayala neighborhood in Fresnillo. An army unit dispatched to the address rescued one other female kidnapping victim and detained four suspects at the scene. Soldiers also secured two Norinco brand AK-47 rifles, 10 weapons magazines, 539 rounds of ammunition and one Nissan Altima sedan.
Chris Covert writes Mexican Drug War and national political news for Rantburg.com
Posted by: badanov || 12/16/2012 00:00 || Comments || Link || E-Mail|| [336076 views] Top|| File under:
India-Pakistan
Guard kills 'bandit' in North Nazimabad
[Dawn] A suspected bandit was killed in an exchange of gunfire with a private security guard in North Nazimabad on Friday, police said.

The officials added that

gunnies

riding a

cycle of violence

intercepted a car near a State Bank of Pakistain building in North Nazimabad block A. Sensing danger, the car driver sped up but armed motorcyclists opened fire on it. "The firing forced the driver to stop the car and attracted retaliation from a security guard traveling in the car," said North Nazimabad SHO Inspector Akhtar Abbas.

As a result of firing, the officer said, one of the armed motorcyclists fell while his accomplice sped away.

"The car was owned by a businessman," the inspector said.

The

maimed

bandit was later moved to the Abbasi Shaheed Hospital where he died during treatment.

"We have seized some cellphones, cash and a pistol from

the dear departed

bandit who remained unidentified."

The police

Sherlocks

later found seven spent bullet casings at the scene.

Robbers kill man

In Korangi, a man was killed while resisting an armed mugging attempt, the area police said.

They added that

gunnies

riding a motorbike intercepted 52-year-old Mohammad Salim, who was riding home in Chakra Goth, and demanded cash and valuables at gunpoint.

As the victim resisted, one of the

bandidos

fired shots at him and fled along with his accomplice, said an official at the Zaman Town

cop shoppe

. "Salim sustained a gunshot wound in the chest and

was struck down in his prime

." Resident of Noorani Basti in Korangi 1-1/5, the victim was worked in an industrial unit in Korangi.
Posted by: Fred || 12/16/2012 00:00 || Comments || Link || E-Mail|| [336064 views] Top|| File under:
Karachi wears deserted look as businesses remain shut
[Dawn] Life in Bloody Karachi


...formerly the capital of Pakistain, now merely its most important port and financial center. It may be the largest city in the world, with a population of 18 million, most of whom hate each other and many of whom are armed and dangerous...


remained at a standstill on Saturday as businesses and offices remained shut and traffic remained off the roads as fear and panic that had set in on Friday evening lasted today, DawnNews reported.

On Friday, routine life in

Bloody Karachi

, Hyderabad and Mirpurkhas had come to a halt following intermittent firing by unidentified youths who wanted to ensure a complete closure.

In

Bloody Karachi

, the areas of North

Bloody Karachi

, Gulistan-e-Jauhar, Gulshan-e-Iqbal, Malir, Jahangir Road, Nazimabad as well as Saddar remained closed and the localities gave a deserted look.

Most public events scheduled for Saturday in the city were postponed and shops and businesses remained closed. Moreover, public transport was scarce and in several areas absent from the roads.

Furthermore, the annual elections of the

Bloody Karachi

Bar Association, scheduled for today, were postponed to Dec 19 as lawyers could not reach the city courts' premises to cast their votes.

Posted by: Fred || 12/16/2012 00:00 || Comments || Link || E-Mail|| [336070 views] Top|| File under:
Samjhauta Express blast: Indian agency nabs a key suspect
[Dawn] In a major breakthrough in the 2007 Samjhauta Express blast case, the Indian authorities on Saturday placed in durance vile
Please don't kill me!
Rajesh Chaudhary, suspected to have planted bombs in a Pakistain-bound train, Press Trust of India reported.

Rajesh Chaudhary alias Samundar was arrested from Ujjain, Madhya Pradesh. There was a bounty of Rs 500,000 on his head also.

The blast, in 2007 had left nearly 70 dead and 100 injured -- most of them Paks.

The National Intelligence Agency (NIA) has already charged Aseemanand, Sunil Joshi (now dead), Lokesh Sharma, Dange alias Parmanand and Kalasangra for hatching a criminal conspiracy which resulted in blasts in the Samjhauta Express near Deewana railway station in Haryana's Panipat district, about 80 km from Delhi.

Posted by: Fred || 12/16/2012 00:00 || Comments || Link || E-Mail|| [336070 views] Top|| File under:
Rockets Fired on Peshawar Airport, Five Dead, Dozens Injured
[VOA News] At least five people died and dozens more

were maimed

in a rocket attack on Pakistain's Beautiful Downtown Peshawar


...capital of Khyber Pakhtunkhwa (formerly known as the North-West Frontier Province), administrative and economic hub for the Federally Administered Tribal Areas of Pakistan. Peshawar is situated near the eastern end of the Khyber Pass, convenient to the Pak-Afghan border. Peshawar has evolved into one of Pakistan's most ethnically and linguistically diverse cities, which means lots of gunfire.


airport northwest of the capital, Islamabad, in a brazen assault Saturday night.

Suspected

Death Eaters

attacked the airport in northwest Pakistain with rockets and a

jacket wallah

, leaving a trail of dead and injured. Local television showed what appeared to be the rockets landing near the airport, sending up plumes of fire into the night sky. The area was immediately put under high alert.

Military forces surrounded and closed down the airport which services international as well as domestic flights. The

picturesque provincial capital

of Peshawar borders Pakistain's tribal areas where both Taliban and al-Qaeda

Death Eaters

operate.

Local media, citing a Pakistain Air Force official, said

beturbanned goons

had attacked the airport, but had been prevented from entering the complex. The provincial minister for Khyber-Pakhtunkhwa


... formerly NWFP, still Terrorism Central...


, Mian Iftikhar Hussain, said four

cut-thoat

s, including one suicide bomber, were involved in a failed ground attack that followed the rocket fire.

Sultan Hassan, a

front man

for Pakistain's national airlines, PIA, said the airport was closed and all outgoing flights had been canceled. He said incoming flights from different Pakistain cities bypassed Peshawar and went directly to their final destination.

"PIA flights have been canceled," Hassan said. "There were some international flights from Islamabad via Peshawar and Sialkot via Peshawar, they have now gone directly to the Middle East."

Retired Brigadier Mahmood Shah, who spoke to VOA from the scene, said the area had been secured. He said two rockets landed inside the airport, causing no damage, and three landed in a residential area near the airport.

Shah said it appeared to be a daring attack by either Taliban or Lashkar-e-Islam

Death Eaters

who are bent on challenging the government's control of the region.
Posted by: Fred || 12/16/2012 00:00 || Comments || Link || E-Mail|| [336095 views] Top|| File under: TTP
Iraq
Two bombings kill 6 in Iraq
[Al Ahram] Iraqi officials say two bombings have killed six people and

maimed

eight others in the center of the country on Thursday.

Police officials said that the bloodiest attack took place when a

boom-mobile

went off in a commercial street in western Storied Baghdad


...located along the Tigris River, founded in the 8th century, home of the Abbasid Caliphate...


, killing four people and wounding eight others. In Anbar province, two soldiers were killed after another bomb went kaboom! near their observation post in the city of Fallujah,
... the City of Mosques, which might have somthing to do with why it's not called Center of Prosperity or a really nice place to raise your kids...
65 kilometers (40 miles) west of Storied Baghdad. Medics in nearby hospitals confirmed the casualties.

All the officials spoke on condition of anonymity because they weren't authorized to talk to the media. Violence has ebbed in Iraq, but

thug

attacks are still frequent.

Posted by: Fred || 12/16/2012 00:00 || Comments || Link || E-Mail|| [336071 views] Top|| File under: al-Qaeda in Iraq
Israel-Palestine-Jordan
Palestinian Cops Clash With Islamists In Hebron
[Jpost]

Hamas, always the voice of sweet reason,

supporters on Friday clashed with Paleostinian Authority

coppers

who tried to stop them from attacking IDF soldiers and settlers in Hebron, eyewitnesses reported

The clash erupted following a Hamas rally in the city marking the 25th anniversary of the founding of the Islamist terrorist movement.

Similar rallies have also taken place in the past few days in Nablus, Kalkilya, Ramallah and Tulkarm.

The eyewitnesses said that dozens of Hamas supporters began marching toward the Israeli-controlled part of Hebron immediately after the rally.

PA

coppers

tried to stop the protesters from approaching an IDF checkpoint, they added. At this point, the Hamas supporters hurled stones and empty bottles at the Paleostinian

coppers

. No one was hurt.

A PA security official in Hebron denounced the Hamas supporters for attacking Paleostinian

coppers

.

The official said that the

coppers

had been deployed in the city to maintain law and order.

According to the official, the PA

coppers

received orders to stop the Hamas supporters from marching toward the IDF soldiers and Jewish homes "so as not to give Israel an excuse to invade our city."
Posted by: trailing wife || 12/16/2012 00:00 || Comments || Link || E-Mail|| [336069 views] Top|| File under: Palestinian Authority
Southeast Asia
Jemaah Islamiah suspect gunned down by Philippine police
A man with alleged ties to Islamic terrorists militants was gunned down in the Philippines after he threatened to detonate a backpack bomb in a stand-off with local police. The suspect, identified by police as Mohammad Noor Fikrie of Malaysia, was killed in the southern city of Davao late Friday after threatening to blow up an explosive device in a rucksack, said city police chief Ronald de la Rosa.

Around 7 p.m., police received information Kahar and his Philippine wife had checked in at a hotel, bringing an "improvised explosive device to be used for a terror attack in Davao City", according to de la Rosa.

The military and the National Intelligence Co-ordinating Agency were alerted, and the hotel asked the suspects to leave their room. Kahar and his wife were checking out about 10:30 p.m. when they were approached by members of the intelligence agency and de la Rosa in the hotel lobby.

Kahar raised his cellphone, saying he would detonate a bomb if they tried to arrest or shoot him. De la Rosa quoted the suspect as saying, "If you arrest or shoot me I have a bomb. I will explode it.

"Everybody scampered for safety while the suspects went out on the road, embracing each other, with Kahar raising his cellphone as if warning the lawmen of an impending explosion."

Members of a SWAT team, trying to shoot Kahar, were unable to get a clear shot because the area was crowded with pedestrians and motorists. Kahar eventually grabbed his wife's backpack and ran towards a nearby park, but was cornered in front of a hotel, where he was shot.

De la Rosa said Kahar is suspected of being a member of Jemaah Islamiah. The suspect's passport showed he left Malaysia via Sabah on April 27 and arrived in the Philippines' the next day. He stayed in southern Zamboanga and moved to the predominantly Muslim Cotabato, where he stayed before traveling to Davao on Friday.

Authorities are investigating the woman's possible involvement with JI. Police believe she converted to Islam when she married Kahar.

Officials have said a small number of JI terrorists militants have taken refuge with Filipino Muslim terrorists militants operating on Mindanao, where Davao is located.

Kahar's death came one month after authorities gunned down another suspected JI member inside the Mindanao State University in Marawi on November 22.
Posted by: ryuge || 12/16/2012 00:00 || Comments || Link || E-Mail|| [336073 views] Top|| File under: Jemaah Islamiyah
Sri Lanka
Free Syrian Army top commander killed in Syria's Aleppo
[Al Ahram] A top rebel commander in the northern Syrian province of Aleppo


...For centuries, Aleppo was Greater Syria's largest city and the Ottoman Empire's third, after Constantinople and Cairo. Although relatively close to Damascus in distance, Aleppans regard Damascenes as country cousins...


was killed in a major battle for a military academy on Saturday, his brigade said.
"It is with pride that Liwa al-Tawhid (brigade) announces the death in combat of the hero martyr, Colonel Yusef al-Jader (Abu Furat)," the brigade said on its Facebook page.

Abu Furat was killed during battles pitting troops against rebels trying to "liberate" a major military academy at

Moslem

iyeh, just north of the embattled city of Aleppo.

Abu Furat once headed a tank brigade in the Syrian army, but defected to join the rebels after putting his wife and children in a safe area of the war-torn country.

After joining Liwa al-Tawhid, a rebel brigade linked to the

Moslem Brüderbund

, Abu Furat became commander of military operations in Aleppo.

He frequently fought on the front lines of key battlegrounds such as Salaheddin and Seif al-Dawla, in the city of Aleppo.

Sharp-witted and friendly, Abu Furat was loved by his supporters.

"I propose that the Infantry Academy be renamed 'Martyr Abu Furat School'," one person wrote in a commentary posted on Liwa al-Tawhid's Facebook page.

Abu Furat welcomed and provided cover to several AFP teams covering Syria's conflict in Aleppo.

On Saturday, rebels came close to scoring a significant victory as they captured large parts of the military academy, said the Syrian Observatory for Human Rights.

"This is one of the most important military academies in all of Syria," said Observatory director Rami Abdel Rahman.

Elite Republican Guard troop reinforcements were deployed by helicopter to try to push back the rebels, said the monitoring group.

According to the Observatory, a large but unidentified number of soldiers and rebels have been killed in fighting around the academy.

Posted by: Fred || 12/16/2012 00:00 || Comments || Link || E-Mail|| [336093 views] Top|| File under: Govt of Syria
Syria-Lebanon-Iran
Syria: Hamas Official Arrested By Assad's Forces
[Ynet] Paleostinian sources in Syria have reported that forces belonging to Syrian Hereditary President-for-Life Bashir Pencilneck al-Assad


Lord of the Baath...


have locked away
... anything you say can and will be used against you, whether you say it or not...
a senior

Hamas, always the voice of sweet reason,

figure in the Homs area.

The man, Abu Islam A-Shalbi, was taken to Qazi's guesthouse an undisclosed location after forces raided his Homs residence.
Posted by: trailing wife || 12/16/2012 00:00 || Comments || Link || E-Mail|| [336072 views] Top|| File under: Hamas
Syria troops press assault on town near Damascus
[Al Ahram] Syrian troops shelled a besieged town near Damascus
...The City of Jasmin is the oldest continuously-inhabited city in the world. It has not always been inhabited by the same set of fascisti...
and clashed with rebels on the outskirts of the capital on Saturday as the country's conflict entered its 22nd month, a watchdog and activists said.

The Syrian Observatory for Human Rights reported fierce battles as the army sent in reinforcements and tried to storm the town of Daraya on different fronts.

Army artillery gunners were pounding the town, southwest of Damascus, the monitoring group said, after activists reported that troops had used rocket launchers and heavy artillery on Friday.

"This is the 28th day the criminal Assad forces have attempted to break into the town," read a statement from activists in Daraya.

Soldiers have focused their assault on the embattled western district of Mudamiyeh but the "Daraya Martyrs" battalion, a unit of the rebel Free Syrian Army, has kept them at bay, the activists said.

"The city remains isolated from the outside world due to a communications and power cut for the past 37 days. With ongoing fuel cuts, there is an urgent need for supplies to be restored as winter sets in," they said.

Clashes also erupted in the Paleostinian camp of Yarmuk in the south of the capital on Saturday between rebels and troops backed by pro-regime Paleostinian fighters, the Observatory reported.

Overnight, the watchdog said, two

kaboom

s were heard in the southern Qadam neighbourhood, several mortar rounds hit the Barzeh district in the northeast and army artillery targeted northeastern suburbs.

In northern Syria, fighting broke out around the air force intelligence branch in the Zahraa district of Aleppo


...For centuries, Aleppo was Greater Syria's largest city and the Ottoman Empire's third, after Constantinople and Cairo. Although relatively close to Damascus in distance, Aleppans regard Damascenes as country cousins...


city, according to the Observatory, which relies on a nationwide network of activists and medics.

And in the southern province of Daraa, where the anti-regime revolt was born 21 months ago, rebels and troops clashed in the towns of Sheikh Maskin and Izraa, as villages and towns came under army shelling.

The Observatory said 92 people were killed in violence across Syria on Friday, a third of them in and around Damascus.

Posted by: Fred || 12/16/2012 00:00 || Comments || Link || E-Mail|| [336080 views] Top|| File under: Govt of Syria
Who's in the News
34
[untagged]
7
Arab Spring
5
Govt of Syria
5
Govt of Pakistan
1
Jemaah Islamiyah
1
Narcos
1
Palestinian Authority
1
Salafists
1
TTP
1
al-Qaeda
1
al-Qaeda in Iraq
1
Hamas
Bookmark
E-Mail Me
The Classics
The O Club
Rantburg Store
The Bloids
The Never-ending Story
Thugburg
Gulf War I
The Way We Were
Bio
Merry-Go-Blog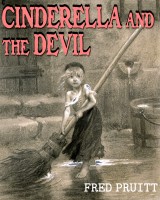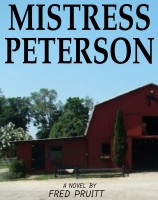 On Sale now!


A multi-volume chronology and reference guide set detailing three years of the Mexican Drug War between 2010 and 2012.

Rantburg.com and borderlandbeat.com correspondent and author Chris Covert presents his first non-fiction work detailing the drug and gang related violence in Mexico.

Chris gives us Mexican press dispatches of drug and gang war violence over three years, presented in a multi volume set intended to chronicle the death, violence and mayhem which has dominated Mexico for six years.
Click here for more information


Meet the Mods
In no particular order...


Steve White
Seafarious
tu3031
badanov
sherry
ryuge
GolfBravoUSMC
Bright Pebbles
trailing wife
Gloria
Fred
Besoeker
Glenmore
Frank G
3dc
Skidmark



Better than the average link...



Rantburg was assembled from recycled algorithms in the United States of America. No trees were destroyed in the production of this weblog. We did hurt some, though. Sorry.
3.235.188.113

Help keep the Burg running! Paypal: