Afghanistan
In Bleak Afghan Outpost, Troops Slog On
KORANGAL OUTPOST, Afghanistan -- The helicopters landed in blackness before the moon rose. The infantry company rushed out and through waist-high vegetation and into forests on an Afghan ridge.


Good Video at Link


Over the next 40 hours, more than 100 soldiers from the First Battalion, 26th Infantry, swept Sautalu Sar, the mountain where members of the Navy Seals were surrounded in battle in 2005. They were looking for weapons caches and insurgents.

They labored uphill through snow until daybreak, when the company broke into smaller patrols above 9,200 feet. They descended the next night through gullies and shin-deep mud and staggered back to their outpost without having yet slept.

All the while, the insurgents watched. Why fight the Americans when the Americans were ready and strong?

Afghanistan is to be President Obama's war, and the Pentagon is retooling its efforts here in ways it hopes will undermine a sprawling insurgency. But as soldiers on the ground await reinforcements, this American operation showed that an old axiom of guerrilla warfare still applied: Where conventional soldiers mass, insurgents usually disperse.

Even the means were familiar. In the Korangal Valley, the insurgents have spotters on ridges. When the Americans send out a patrol, or launch a helicopter assault, spotters relay word up and down the valley. Then they decide what, if anything, to do.

Near the sweep's end, as the company descended a cliff, a large rock slipped free and began a bouncing descent. Soldiers above warned soldiers below. "Rock!" they shouted. "Rock!"

No use. The chunk of stone, perhaps weighing 70 pounds, spun through the air and slammed into Sgt. Christopher Thompson. It could have killed him, but it struck squarely on his flak jacket, which distributed the impact. Sergeant Thompson was stunned. He drifted in and out of consciousness.

Within 15 minutes he regained his feet. In a half hour he was fording the river with soldiers beside him ensuring that he did not slip and drown. Then he climbed the hill on the far side.

This unglamorous sort of toughness is a common sight. But insurgents display toughness, too, making Korangal Valley an example of what can happen when determined adversaries settle into a competition for a small space.

American soldiers here pass their tours in an incredibly narrow plot: a string of fields, a few hundred houses and the rocky trails that connect them.

If the valley will be won over by fighting, then more troops may tilt the balance. But the Army cannot support more troops here without a road to resupply them, and the insurgents have prevented a road from being built. So the two sides fight as if in another time, with groups of men maneuvering and firing at each other from the same areas each day, gradually thinning each other's ranks.

The morning after the sweep, the soldiers gathered outside. A pair of boots, a helmet and a rifle had been arranged before an American flag. Dog tags hung from the rifle. They bore the name of Pfc. Richard Dewater, 21, who had been killed by a bomb hidden on a trail.

"Tricky," the soldiers called him. He had just celebrated his first wedding anniversary, and hoped to start a family after returning to the United States this summer. Instead the soldiers filed past, in pairs and in threes, to grieve his early return. Many cried.

After the ceremony, the violence resumed. The soldiers detected a Taliban spotter on a ridge, which was pounded with mortars and then white phosphorus rounds from a 155-millimeter howitzer.

What did the insurgents do? When the smoldering subsided, they attacked from exactly the same spot, shelling the outpost with 30-millimeter grenades and putting the soldiers on notice that the last display of firepower had little effect. The Americans escalated. An A-10 aircraft made several gun runs, then dropped a 500-pound bomb.

The valley quieted. Had the insurgents been killed? Probably not, the soldiers said. Another day in the Korangal, with both sides making the point they made during the sweep: Do what you will. We are still here.
Posted by: GolfBravoUSMC || 05/14/2009 10:55 || Comments || Link || [336063 views] Top|| File under:
Suicide bomber kills seven Afghans at NATO base
A suicide bomb attack outside a NATO base killed seven civilians in southeastern Afghanistan on Wednesday, a local official said. Twenty-one civilians were wounded in Wednesday's attack by a suicide bomber in a car packed with explosives. An official from the province of the same name said all the victims were labourers working at the NATO base on the outskirts of Khost.


I think the rule has become: suicide bombers kill civilians, airstrikes kill Talliban and their unwilling human shields... unless the Taliban kill their shields first to inflate things.

There were no immediate reports of damage or casualties among NATO-led troops. In a separate incident overnight, US forces said they had accidentally killed two human shields civilians and wounded four with airstrikes and artillery fire launched against fighters who fired rockets at bases in southeastern Paktika province. Six insurgents were killed in the strikes, they said.

Contact: Ex-Taliban officials now acting as intermediaries, have contacted Taliban leader Mullah Muhammad Omar and other senior militants in a bid to set up peace talks with the Afghan government, a member of the team said on Wednesday.

"We are not talking to junior people, certainly, but with the leadership council, Mullah Sahib and Hekmatyar," said Arsala Rahmani. The mediators are pushing the government to provide asylum


Asylum? From who, the American Predators?

for members of the Taliban and other armed opposition groups as part of an effort to pave the ground for future peace talks, he said. Since starting the initiative, the team has held discussions with Karzai, the western powers who have troops in Afghanistan and Saudi Arabia's King Abdullah,


The Saudi king? Whatever for?

You always keep the finance guys in the loop ...

as well as with the militant leaders, Rahmani said.
Posted by: Fred || 05/14/2009 00:00 || Comments || Link || [336064 views] Top|| File under: Taliban
Africa Horn
Sailors, Coasties capture suspected pirates
Surrendering from a rust heap that appeared barely able to float, 17 suspected pirates were captured Wednesday off the coast of Yemen by sailors and Coast Guardsmen operating from the cruiser Gettysburg.


Pic at the link. They're not exaggerating...


Lt. Nate Christensen, a Navy spokesman at 5th Fleet in Bahrain, said the suspected pirates are still aboard the cruiser, where they were taken for questioning. "Right now, a determination is being made if theyll be turned over for prosecution," he said.

According to a release from 5th Fleet, the Gettysburg and a destroyer from the Republic of Korea, Munmu the Great, responded to a distress call from an Egyptian merchant ship on May 13. The ship, the motor vessel Amira, reported being attacked while 75 miles off Al Mukalla, Yemen. An SH-60B crew from Helicopter Anti-Submarine Squadron Light 46, dispatched from Gettysburg, later located whats being described as a pirate "mothership."

The boarding teams found eight assault rifles, a rocket-propelled grenade and launcher aboard the suspected pirate ship. The Egyptian ship reported being fired on by suspects in a skiff, who also tried to board by throwing a line over. Christensen could not say for sure if the suspected pirates are from Somalia, although most ship hijackers in the region live there.

The Gettysburg, based in Mayport, Fla., now serves as the flagship for Combined Task Force 151, the multinational counterpiracy flotilla established in January. CTF 151 is currently commanded by Rear Adm. Caner Bener of Turkey, embarked aboard Gettysburg.
Posted by: tu3031 || 05/14/2009 10:21 || Comments || Link || [336072 views] Top|| File under:
Rival groups clash in Somalia
Militiamen loyal to the government battled al Shabaab fighters in Somalia on Wednesday as the failed Horn of Africa state spiralled further into chaos.


No, foolish journalist. Once the chaos is complete, further is a meaningless term. Like a bigger infinity, dontcha know.

The capital Mogadishu has been rocked by the heaviest fighting for months as rebels try to topple President Sheikh Sharif Ahmed's government. The fighting has killed at least 113 civilians since last week, and thousands have fled the city. There have also been fierce clashes between Shabaab and pro-governance militia, Ahlu Sunna, in the country's central and southern regions. At least five people died on Tuesday in Mahas town, witnesses said.

"Al Shabaab fighters ran into a mosque for refuge, but residents kept firing at them with rocket-propelled grenades," local man Aden Hussein said by telephone. Local elders later intervened, he added, and persuaded the Shabaab gunmen to lay down their arms. "We are now holding 126 of them captive," Hussein said. One of the elders told Reuters they had repeatedly told the insurgents to leave their town, which lies southwest of El Bur, a major Shabaab stronghold since 2006.

"They turned a deaf ear ... but we are ready to fight if we are attacked," said the elder, Mohamed Nur. Thousands of residents have fled parts of northern Mogadishu, the scene of some of the worst fighting in recent days. On Wednesday, heavy clashes shook the same rain-swept streets again. Few details were immediately available.
Posted by: Fred || 05/14/2009 00:00 || Comments || Link || [336084 views] Top|| File under: al-Shabaab
Africa North
Belliraj cell trial resumes in Morocco
[Maghrebia] The trial of the alleged Belliraj terror cell members resumed Tuesday (May 12th) in Salé with the hearing for Mustapha Moatassim, the former chief of disbanded Islamist party Al Badil Al Hadari (Civilisational Alternative), MAP reported. Moatassim testified that he had no knowledge of the weapons seized when the ring was dismantled in February, 2008. The 35 defendants linked to alleged terror cell ringleader and admitted al-Qaeda associate Abdelkader Belliraj are accused of plotting to kill senior government officials and attack Jewish targets.
Posted by: Fred || 05/14/2009 00:00 || Comments || Link || [336063 views] Top|| File under: al-Qaeda in North Africa
Algeria convicts Mauritanian terrorist, charges nomad group for sheltering al-Qaeda
[Maghrebia] A young Mauritanian terrorist was sentenced to five years in prison by an Algiers court on Tuesday (May 12th). Mokhtar Ben Mohamed Ben Mahmoud, alias Abu Alqama, 23, was arrested last January during an army operation near Illizi. After leaving Nouakchott in 2007, he reportedly trained with al-Qaeda affiliated fighters in Mali for several months before entering Algeria with some 30 other men to undergo further training at a Sahel camp. He testified in court that he came to Algeria to join combatants fighting in Iraq, Ennahar reported.

In related news, an Algerian court in Ain El-Melh (400 km south-east of Algiers) charged nine members of a nomadic group with supporting a terrorist organisation, APS reported on Tuesday (May 12th). The group allegedly sheltered al-Qaeda fighters and provided information to terrorists on the movements of national security forces.


Posted by: Fred || 05/14/2009 00:00 || Comments || Link || [336084 views] Top|| File under: al-Qaeda in North Africa
Budding terrorist organisation dismantled in Morocco
[Maghrebia] Security forces in Morocco announced on Tuesday (May 12th) that they had successfully dismantled a "nascent terrorist organisation planning to carry out attacks" in the country. This cell, which comprised eight people, operated in at least three towns -- Laâyoune, Guelmim, and Boujdour -- as part of the radical Islamist Salafia Jihadia movement.

"These terrorists have been monitored for months and inquiries showed that the people we detained were a threat," said one interior ministry source wishing to remain anonymous.

PJD Secretary-General Abdellah Benkirane said Tuesday in a televised interview that one of the people arrested is a member of the Student Movement for Unity and Reform.

No details have been announced about the nature of the planned attacks.

Tuesday's announcement comes days ahead of the sixth anniversary of a string of suicide bombings in Morocco's economic capital of Casablanca. Forty-five people, including 13 suspected terrorists, died in the attacks of May 16th, 2003.

Since the 2003 attacks, Moroccan security forces have monitored suspicious activity closely, leading to a number of terrorism-related arrests.

According to the interior ministry, the nation's counter-terrorism policy relies on vigilance and anticipation, to tighten the noose around terrorist networks and thereby prevent them from successfully executing their deadly plans.

MP Lahcen Daoudi told Magharebia that it is important to ensure that the law is fully applied down to the smallest detail when fighting terrorism.

"Fighting terrorism is something which must be done seriously," he said. "Unfortunately, there have been cases of the miscarriage of justice when dealing with the issue. Families of the suspects must be told about their arrest. On several occasions, this has not happened."

According to Wednesday's Akhbar Al Yaoum, some human rights associations feel the method of undeclared arrests employed by security services is akin to kidnapping.

Mohamed Kanzidi, a politics lecturer, said the government must remain vigilant at all times, because the existence of several dormant cells has been revealed in Morocco since 2003.

"So far, this vigilance has certainly borne fruit," he said, "but the security services cannot watch everything."

Kanzidi said active collaboration between Maghreb countries, particularly Morocco and Algeria, is necessary to get a clear picture of the issue.

Sociologist Samira Brami said that to fight terrorism in Morocco, the government must speed up the pace of reform, particularly to combat poverty, to spread literacy, and to reduce unemployment. "We must eliminate all those factors which encourage our young people to fall into the trap of terrorist networks, and to become alienated by their obscurantism and integrism. The security approach is effective, but it must also be backed up by work in the social and economic spheres," she said.

Public reaction to the announcement has been mixed. Some hail the efforts made by the security services, while others question the legal basis of the various arrests.

Samir Bouhani, a law student, told Magharebia the fight against terrorism could not justify any infringement of personal liberties. "It's the law, and not the security forces, which must decide who is guilty. We want to be protected, but not at the cost of innocent people being accused," he said.

Hatim Baâti, a public sector worker, said that everything has changed in Morocco since the attacks in Casablanca. "We no longer feel completely safe," he said, "but the strict measures adopted by the authorities have reassured us."


Posted by: Fred || 05/14/2009 00:00 || Comments || Link || [336077 views] Top|| File under: Salafia Jihadiya
Arabia
Al Qaeda calls for Islamic rule after Yemen violence
Al Qaeda on Wednesday called for Islamic rule in Yemen and vowed to retaliate for what it said was the killing of civilians in clashes between police and locals in the south, where secessionist sentiment is strong.

The country is trying to shake off an image of violence and lawlessness to promote tourism and foreign investment. It is battling Al Qaeda, separatist calls in the south and Shia rebels in the north. "The time for the rule of Islam has come so that you could bask in the justice and tolerance it brings," Abu Basir Nasser Al-Wahayshi, the leader of Al Qaeda in the Arabian Peninsula, said in a recording posted on a website on Wednesday. "The injustice that befell you, God willing, will not pass without punishment. The killing of Muslims in the streets is a great crime that has no justification."

Wahayshi's remarks coincided with a rare call by the United States embassy in recent weeks for parties to act to keep Yemen united. People in the south, home to most of Yemen's oil facilities, have long complained that northerners have abused a unity agreement to grab their resources and discriminate against them. Three people were killed on Wednesday in a shootout between police and guards of Al-Ayam newspaper, one of several newspapers the government has suspended and accused of seeking to divide the country, witnesses said.
Posted by: Fred || 05/14/2009 00:00 || Comments || Link || [336062 views] Top|| File under: al-Qaeda in Yemen
Bangladesh
100 more suspected sepoy mutineers held
[Bangla Daily Star] Fifty more Bangladesh Rifles (BDR) jawans were placed on a five-day remand each for mutiny at Pilkhana headquarters while 100 more suspected BDR mutineers were arrested at Cox's Bazar battalion headquarters yesterday.


Good lord, how many Bangladeshi troops did the ISI have on their payroll? No wonder Pakistan is nearly bankrupt!

The Chief Metropolitan Magistrate's Court in Dhaka issued the order of remand after the Criminal Investigation Department, which is investigating the case, produced the BDR jawans before it with a prayer for seven days' remand for each of them.

Meanwhile, the 20-member army probe committee on BDR carnage submitted its report to the Chief of Army Staff General Moeen U Ahmed on Sunday without making any official announcement for public knowledge. Sources said the report would not be made public but a copy of around 300 pages of the report would be handed over to Prime Minister Sheikh Hasina as she is also in charge of the defence ministry.

News agency UNB adds: The official enquiry committee on the BDR carnage is likely to submit its report today, said State Minister for Home Affairs Tanjim Ahmed Sohel Taj. "It may be submitted tomorrow," he told reporters at the home ministry yesterday after a meeting on law and order in Dhaka and its adjoining areas. Different sources said the army probe body narrated the two-day mutiny and carnage at the Pilkhana BDR headquarters.

The committee in its report also mentioned the background of the mutiny and how it was being developed gradually. The committee described the carnage based on the accounts of dozens of BDR personnel who had vital role in killing, looting and torturing in Pilkhana on February 25-26 during the bloody mutiny that killed 74 people including 57 Army officers.

The committee also recommended formation of border guard force, strengthening functions of intelligence and compensation to the families of deceased army officers, sources said.

Sources said the committee however did not draw any conclusion about whether any one or any quarter patronised or masterminded the mutiny from outside the Pilkhana headquarters. However, it has mentioned of some outside links of the BDR mutineers.

The committee was formed soon after the bloody mutiny ended on February 26.

Meanwhile, the national probe committee is also likely to submit its report within a few days.

In Cox's Bazar, police and Rapid Action Battalion (Rab) personnel jointly raided the battalion headquarters at Jilunga near the town yesterday and arrested 100 more border troops in connection with staging mutiny on February 25-26. The BDR men were later produced before a Cox's Bazar court, which ordered to send them to jail.

Mamunur Rashid, a sub-inspector of Kotwali police station, filed a sedition case against 102 jawans on May 7 accusing them of taking up arms breaking command and indulging in indiscipline and destructive acts.

Our Court Correspondent reports: Three more people--two BDR jawans and a civilian--confessed to their involvement in the Pilkhana carnage yesterday. They are sepoys Torab Hossain and Yusuf Ali Khan and civilian Al Amin.

Our Correspondent in Bandarban adds: Yet another sedition case was filed with a Bandarban court yesterday against 64 BDR jawans on charge of staging mutiny on February 25-26. Following filing of the case, the court issued warrant against the suspected mutineers.

Earlier on Sunday, 110 BDR jawans were arrested from different units in Bandarban after a sedition case was filed against them.

Meanwhile, Chittagong Judicial Magistrate yesterday issued warrants against 100 BDR jawans of Baitul Izzat Rifles Training Centre and School after police filed a sedition case against them.
Posted by: Fred || 05/14/2009 00:00 || Comments || Link || [336073 views] Top|| File under:
Europe
Moroccans, Algerian sentenced in Spain for helping Madrid bombers
[Maghrebia] A Madrid court on Tuesday (May 12th) sentenced three Moroccans and an Algerian to up to nine years in prison for terrorism, international press reported. Charges included helping suspects in the 2004 Madrid bombings and recruiting suicide bombers for Iraq. The four Maghreb defendants were among 14 on trial, but 10 were acquitted for insufficient evidence.
Posted by: Fred || 05/14/2009 00:00 || Comments || Link || [336061 views] Top|| File under: al-Qaeda in Europe
India-Pakistan
Pakistan: Fighter jets strike Taliban hideouts in Swat
[ADN Kronos] Pakistani fighter jets and attack helicopters pounded suspected Taliban hideouts in the northwest on Wednesday. Hundreds of thousands of civilians have now fled the punishing offensive, now into its 17th day.

Helicopter gunships also swung into action in the neighbouring district of Lower Dir, where the military has been attacking militants since 26 April after Taliban fighters advanced within 100 kilometres of Islamabad.

Ten militants were reportedly killed during ongoing operations in Lower Dir.

According to sources, the militants were killed during overnight shelling of militants' strongholds in tehsil Maidan of district Lower Dir.

Up to 15,000 security forces are taking on about 4,000 well-armed fighters in Swat in what Islamabad calls a battle to 'eliminate' militants.

"All exit roads from Mingora have been closed. Our troops have surrounded the city to deny any exit to militants," said a military official, referring to the main town in Swat.

"We have also blocked the road to Dir as militants were using the route to flee to the tribal district of Bajaur," the official said.

The military claims 751 militants and 29 troops have been killed in its operations in Lower Dir, Buner and Swat, although there is no independent confirmation of the figures and no word on civilian casualties.

On Tuesday, the military operation in Swat entered a crucial stage when commando units were dropped by helicopters on mountains around the Taliban headquarters in Peochar, said to be the hideout of local Taliban chief, Mullah Fazlullah.

Official sources said that a fleet of at least 13 helicopters flew over the area and dropped commandos on mountains as the army intensified its offensive in the region.

People in adjoining Dir also reported seeing several helicopters hovering over the area and dropping commandos on hills in Niag Darra, Karo Darra and Turmang Darra areas.

According to sources, around 1,200 troops backed by tanks and artillery reached Turmang Darra in Upper Dir on Tuesday. Planes and helicopters flew over the area.

Peochar, surrounded by dense forests, is a strategic location with several training camps, centres for suicide bombers, and arms depots.

Taliban's shura or tribal council held its meetings in Peochar and issued directives to militants in the district and other parts of Malakand region.

On Tuesday the UN High Commissioner for Refugees said more than 500,000 people had been displaced by the conflict since the beginning of May.

Of the new arrivals, 72,707 people are staying in refugee camps, and 428,789 others are staying with relatives, friends or hosts.

"This is a huge and rapidly unfolding emergency which is going to require considerable resources beyond those that currently exist in the region," said UNHCR chief Antonio Guterres.

Posted by: Fred || 05/14/2009 00:00 || Comments || Link || [336061 views] Top|| File under: Govt of Pakistan
Karachi police arrest 7 activists of banned outfit
[Geo News] Police arrested seven activists of a banned outfit here on Wednesday. According to police sources, these activists were arrested during a raid in Clifton area and police seized ammunition. The arrested persons have been shifted to an undisclosed location for further interrogation.

Posted by: Fred || 05/14/2009 00:00 || Comments || Link || [336074 views] Top|| File under: Lashkar e-Jhangvi
Intelligence agency nab 6 from Ittehad colony in Peshawar
[Geo News] At least six suspected persons were arrested from a house located in Ittehad colony in Peshawar during a crackdown launched by intelligence agency on Wednesday, Geo news reported. According to sources, the intelligence agency personnel raided a house here in Ittehad colony on information regarding the presence of suspected persons. As a result, six persons were arrested who were originally hailed from tehsil Maidan of Lower Dir. Arrested suspects have been moved to unidentified place for further investigation, sources added.

Posted by: Fred || 05/14/2009 00:00 || Comments || Link || [336073 views] Top|| File under: al-Qaeda in Pakistan
Girls' school blown up in Bannu
Suspected Taliban blew up a government girls' primary school in Ibrahim Mumshkhel area on Wednesday morning. According to police, explosives planted inside the school destroyed the entire building. There were no casualties.


O brave, brave Lions of Islam!
Posted by: Fred || 05/14/2009 00:00 || Comments || Link || [336061 views] Top|| File under: TTP
Taliban attack NATO terminal
Armed Taliban attacked a NATO supply terminal in the provincial capital on Thursday and destroyed eight trucks, according to police. Police official Muhammad Rasool told Daily times that about 40 Taliban attacked the Farhad Supply Terminal, located on Ring Road, at 3:45am. He said that although NATO supply trucks were loaded at the terminal, not a single truck of the force had been hit in the attack, as all the destroyed vehicles were owned by locals. Of the eight trucks destroyed, only two were carrying goods. Another police official, Ghafoor Khan Afridi, said the Taliban hurled several petrol bombs at the terminal. He said police and the Taliban also engaged in a 30-minute crossfire, but the assailants managed to escape.


Doesn't our New Man in Afghanistan plan to fight the bad guys on both sides of the border? This would be a good place to do something interesting...
Posted by: Fred || 05/14/2009 00:00 || Comments || Link || [336062 views] Top|| File under: al-Qaeda in Pakistan
Crackdown on tribe sheltering Taliban in Landikotal
The political administration launched a crackdown against the Ashrafkhel Shinwari tribe on Wednesday in Landikotal for sheltering Taliban as security forces started a search operation in Abdal Khad area to arrest Taliban. The political authorities arrested close to a dozen people from the sub-tribe of Khugakhel Shinwari under the Frontier Crimes Regulation, said an administration source. More than 70 shops owned by Ashrafkhel tribe in Landikotal Bazaar were sealed and a vehicle impounded, said the source. The crackdown and the search operation were launched to force the tribe to surrender Taliban commander Hazrat Ali Shinwari, said a Khasadar official. He said the Taliban had regularly targeted an army camp and checkposts in Landikotal over the last few days. Meanwhile, the security forces continued shelling suspected Taliban hideouts in the far-flung areas of Landikotal.
Posted by: Fred || 05/14/2009 00:00 || Comments || Link || [336062 views] Top|| File under: TTP
4 men kidnapped from Hangu
Unidentified armed men kidnapped four people, including the executive district officer (EDO) (Education), in separate incidents on Wednesday, locals have said. EDO (Education) Fazal Umar Marwat was kidnapped while he was travelling to Kohat from Hangu. Separately, armed men kidnapped three other people, including Ayaz,
Khalid and Azzat Shah, from the city.
Posted by: Fred || 05/14/2009 00:00 || Comments || Link || [336061 views] Top|| File under: TTP
3 suspects of Lanka cricket team attack arrested
Security agencies have arrested three key accused of the attack on the Sri Lankan cricket team in Lahore, a private TV channel reported on Wednesday. The channel quoted its sources as saying that the arrested suspects were members of the banned Lashkar-e-Jhangvi organisation and hail from Southern Punjab. Two of the arrested men were directly involved in the armed attack on the Sri Lankan players while the third provided logistic support to the attackers in the city, the sources said. The channel said the assailants had received training in a militant camp in Wana.
Posted by: Fred || 05/14/2009 00:00 || Comments || Link || [336062 views] Top|| File under: Lashkar e-Jhangvi
Troops secure Peochar
Security forces announced on Wednesday they gained a foothold in the Taliban stronghold of Peochar, with the ISPR announcing the deaths of 11 more Taliban and four soldiers. An ISPR statement said the forces were also consolidating positions in Banai Baba Ziarat and Bariam Bridge. Also on Wednesday, five beheaded bodies were found near Mingora. A private channel claimed 21 Taliban had been killed.
Posted by: Fred || 05/14/2009 00:00 || Comments || Link || [336084 views] Top|| File under: TTP
JD active in Swat under new name
A banned charity accused of links to the Mumbai attacks has resurfaced in Pakistan, this time running an extensive aid programme for the people fleeing fighting in Swat, Britain's Guardian newspaper reported on Wednesday.

The Falah-e-Insaniat Foundation (FIF) offers food, medical care and transport to villagers fleeing into Mardan district, it said. But the paper said, citing experts and some FIF members, that the group was a renamed relief wing of Jamaatud Dawa, a group the Pakistani government banned last December after the UN declared it a terrorist organisation.

Dawa volunteers have now re-emerged under a new name to collect relief supplies for the internally displaced persons (IDPs). Their first relief camp is located outside Sher Gur in Mardan, a few hundred metres from the border with Malakand, where the fighting is concentrated.

Present at the camp was Abdur Rauf, the FIF head and the former head of Dawa's welfare wing. Rauf told Guardian that the group's 24-hour kitchens had fed 53,000 people in roadside camps and in schools where people were living, adding that a fleet of 23 minibuses had transported victims from the battle zone and seven ambulances took the injured to hospital.

Relief work: He said the FIF was willing to pay bus fares for people fleeing to Lahore and Karachi, and was organising emergency lodgings in madrassas for those remaining behind. The charity also intended to build two tented camps catering for 3,000 displaced families in the coming month, the paper said.
Posted by: Fred || 05/14/2009 00:00 || Comments || Link || [336063 views] Top|| File under: Lashkar e-Taiba
Taliban order politicians to quit
All national and provincial parliament members from Malakand division must resign within three days or their families will be captured and their buildings destroyed, Taliban spokesman Muslim Khan said on Wednesday. He told CNN the Taliban had only killed people that had a negative impact on society, "like people who are working for army". He also issued a directive for religious political parties, saying they must hold press conferences to show support for the Taliban and sharia law in Malakand.
Posted by: Fred || 05/14/2009 00:00 || Comments || Link || [336072 views] Top|| File under: TTP
Sri Lanka
50 killed in Sri Lankan hospital attack: doctor
Shells hit the only hospital in Sri Lanka's northern war zone on Wednesday, killing at least 50 people in the second such attack in two days, a doctor said, as a human rights group accused the government of breaking its pledge not to fire artillery into the tiny coastal strip.

The military has denied firing any heavy weapons in recent weeks as it pushed to finish off the Tamil Tiger rebels, but Human Rights Watch (HRW) says both sides are using the estimated 50,000 civilians packed into the last rebel-held territory as "cannon fodder".

The Red Cross said one of its workers was killed in the shelling on Wednesday.

The Tamil Tigers are cornered in a two square-mile pocket of land. The military said it pressed ahead with its offensive into that strip on Wednesday, capturing one of the rebels' heavy guns and fending off a suicide attack launched by the group's naval wing.

On Wednesday afternoon, the area around the hospital came under heavy shell attack, Dr V Shanmugarajah told The Associated Press by telephone -- the third time it has come under fire this month and just one day after the last attack. One shell landed in an administrative office of the hospital, while another hit a ward filled with patients already wounded by previous shelling, he said.

Dr Thurairaja Varatharajah, the top health official in the war zone, said the attack killed at least 50 people, including patients, relatives and a health aide, and wounded about 60 others. He said heavy shelling continued throughout the day. "We are unable to treat the people properly because a lot of aides have fled the hospital. We go into bunkers when there is shelling and try to treat them as much as we can when there is a lull," he said by telephone.

More than 1,000 civilians -- many with amputations or chest wounds -- were waiting for treatment at the hospital when it was struck, and every 10 minutes or so another one or two died, according to a third hospital official, who spoke only on condition of anonymity.

Red cross: The International Committee of the Red Cross, unable to ferry out wounded and deliver aid by boat because of days of fighting, said one of their local staff was killed.

"A 31-year-old local worker was killed this afternoon inside the conflict zone by shelling. His mother was also killed," ICRC spokeswoman Sarasi Wijeratne said. The ICRC is the only international aid agency working inside the war zone. Wijeratne did not say who fired the shells.
Posted by: Fred || 05/14/2009 00:00 || Comments || Link || [336073 views] Top|| File under:
Syria-Lebanon-Iran
6 Lebanese charged as spies for Israel
[Jerusalem Post Middle East] A Lebanese military prosecutor charged on Wednesday six people accused of collaborating with Israel, judicial officials said, in what has become the latest espionage tug-of-war between the two countries.

In Lebanese legal jargon, collaboration often means spying - a crime that can carry a death sentence in this country. Lebanon considers itself at war with Israel and bans its citizens from having any contact with the Jewish state.

The charges come after Lebanon recently announced the arrests of at least 14 suspects accused of spying for Israel but it was not immediately known if the six charged are part of that group.

The judicial officials, who spoke on condition of anonymity in line with judicial regulations, said the six included a police staff sergeant. The officials would not say if all the six were Lebanese.

On Monday, Lebanese police displayed sophisticated devices they claimed were seized from Palestinians living in the country and from Lebanese recruited by Israel to spy on the Hizbullah.

The arrests, mainly in southern Lebanon, appeared to be part of a stepped-up campaign against those suspected of gathering information on Hizbullah terrorists for Israel's Mossad intelligence agency. The Iranian-backed Hizbullah fought a 34-day war with Israel in 2006 that killed 1,200 people in Lebanon and 159 in Israel.

Most of the recent arrests were based on information from a retired Lebanese general, who was charged with spying for Israel last month along with his wife and his nephew, who was a government security agent, Lebanese officials have said.

Israeli officials have refused to comment on the arrests. Last week, Israeli government spokesman Mark Regev reiterated that it is not Israel's practice to comment on such allegations.

Hizbullah's TV station lauded the arrests as the result of coordinated efforts between the militant group's security branch and the police and military intelligence.

Posted by: Fred || 05/14/2009 00:00 || Comments || Link || [336064 views] Top|| File under:
Who's in the News
31
[untagged]
5
TTP
5
Govt of Pakistan
2
al-Qaeda
2
al-Qaeda in North Africa
2
Taliban
2
al-Qaeda in Pakistan
2
Lashkar e-Jhangvi
1
Lashkar e-Taiba
1
Salafia Jihadiya
1
TNSM
1
al-Qaeda in Europe
1
al-Qaeda in Britain
1
al-Qaeda in Yemen
1
al-Shabaab
1
Hezbollah
1
Jamaat-e-Islami
Bookmark
E-Mail Me
The Classics
The O Club
Rantburg Store
The Bloids
The Never-ending Story
Thugburg
Gulf War I
The Way We Were
Bio
Merry-Go-Blog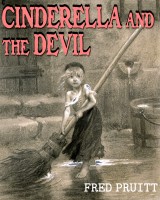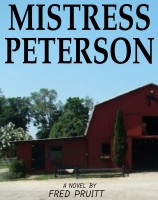 On Sale now!


A multi-volume chronology and reference guide set detailing three years of the Mexican Drug War between 2010 and 2012.

Rantburg.com and borderlandbeat.com correspondent and author Chris Covert presents his first non-fiction work detailing the drug and gang related violence in Mexico.

Chris gives us Mexican press dispatches of drug and gang war violence over three years, presented in a multi volume set intended to chronicle the death, violence and mayhem which has dominated Mexico for six years.
Click here for more information


Meet the Mods
In no particular order...


Steve White
Seafarious
tu3031
badanov
sherry
ryuge
GolfBravoUSMC
Bright Pebbles
trailing wife
Gloria
Fred
Besoeker
Glenmore
Frank G
3dc
Skidmark



Better than the average link...



Rantburg was assembled from recycled algorithms in the United States of America. No trees were destroyed in the production of this weblog. We did hurt some, though. Sorry.
35.175.107.142

Help keep the Burg running! Paypal: