-Lurid Crime Tales-
Biden administration is building two new tent cities to house migrants to restart Remain in Mexico policy that will cost $24.6million a month
[Daily Mail, Where America Gets Its News]
The Biden administration plans to reinstate Trump's '

remain in Mexico

' policy


Part of that will include spending $14 million to rebuild tent cities in Texas


The tent cities are part of an expansion to accommodate a 1.4M-case backlog


Asylum seekers will have to wait in Mexico for hearings in U.S. immigration court


U.S. Homeland Security Alejandro Mayorkas ended the policy in June after an internal review, saying it achieved 'mixed effectiveness'


But in August a federal judge sided with Texas and Missouri, saying the policy needed to be reinstated 'in good faith'


DHS said in a statement that it 'remains committed to building a safe, orderly, and humane immigration system that upholds our laws and values'
Posted by: Skidmark || 10/16/2021 00:00 || Comments || Link || E-Mail|| [68 views] Top|| File under: Migrants/Illegal Immigrants
Home Front: Politix
Lt. Col. Scheller gets reprimand, docked $5K pay...
[FoxNews] The U.S. Marine who posted videos on social media criticizing military leadership and the Biden administration's withdrawal of military assets from Afghanistan was issued a letter of reprimand and a forfeiture of $5,000 worth of pay for one month, after pleading guilty to all charges during his court-martial hearing this week.

Lt. Col.

Stuart Scheller

Jr. pled guilty to all six misdemeanor-level charges Thursday, including willfully disobeying a superior commissioned officer, dereliction in the performance of duties and conduct unbecoming an officer and a gentleman.

The judge, on Friday, said he would have given a two-month forfeiture of pay, had it not been for the nine days Scheller spent in pre-trial confinement. Scheller was freed from the brig last week where he was being held for violating an agreement to stop posting criticism on social media.

The judge said he does not condone Scheller's offenses, but noted his 17 year USMC career, saying that prior to his social media incident, he was an officer with an outstanding record — a record, he said, he weighed heavily.

The letter of reprimand was much less than what was recommended. The prosecution recommended a forfeiture of $5,000 of pay for 6 months and a letter of reprimand. The maximum penalty could have been forfeiture of 2/3 monthly pay for 12 months and a letter of reprimand.
Posted by: M. Murcek || 10/16/2021 00:00 || Comments || Link || E-Mail|| [153 views] Top|| File under:
India-Pakistan
J&K: ISI backed terrorists prepared list of over 100 non-Muslims to target
[OneIndia] The recent killings of minorities in Jammu and

Kashmir



...a disputed territory lying between India and Pakistain. After partition, the Paks grabbed half of it and call it Azad (Free) Kashmir. The remainder they refer to as "Indian Occupied Kashmir". They have fought four wars with India over it, the score currently 4-0 in New Delhi's favor. After 72 years of this nonsense, India cut the Gordian knot in 2019, removing the area's special status, breaking off Ladakh as a separate state, and allowing people from other areas to settle (or in the case of the Pandits, to resettle) there....
have revealed that a hit-list had been prepared to target these people. The list prepared had around 100-150 non-

Moslem

s who the bandidos

bully boyz

decided to target.

These incidents have created panic among the residents.

There are multiple agencies now on the ground tracking down these faceless bandidos

bully boyz

who have unleashed a reign of terror in the Valley. The NIA too has conducted multiple raids to track down these elements who are out on the loose.

An India Today report said that the ISI had held a meeting to discuss this new wave of killings. A list had been prepared of random people who had to be targeted the report further added. The list comprised media personnel who write pro-India articles, police personnel and Kashmiri Pandits.

The NIA has over the past week conducted several raids in Jammu and Kashmir. Scores of terror sympathisers have been detained. The raids that were conducted at Chattabal, Chanapora and Solina are aimed at cracking down on the Overground Workers of terror groups. While The

Resistance®

Front has

grabbed credit

for the killings, the NIA is also looking into the roles of the operatives part of the Lashkar-e-Tayiba, Hizbul Mujahideen
...Party of Holy Warriors, founded by Muhammad Ahsan Dar in September 1989. One of the Pak sock puppets waging jihad in Indian Kashmir. It was originally organized as the armed wing of Jamaat-e-Islami. In 1990, Dar declared Hizbul as the sword arm of Jamaat. Hizbul murdered many of the pro-independence intelligentsia in Kashmir. After the organization was taken over by Syed Salahuddin Dar and several other ex-Hizb leaders were assassinated between 2001 and 2003...
and al-Badr.

The NIA in an official statement said that it had conducted raids at multiple locations in connection with the J&K terrorism conspiracy case. The case pertains to the conspiracy of conducting violent mostly peaceful terror acts in J&K and other major cities by the cadres of the proscribed terrorist organization Lashkar-e-Tayiba, Jaish-e-Mohammad
...literally Army of Mohammad, a Pak-based Deobandi terror group founded by Maulana Masood Azhar in 2000, after he split with the Harkat-ul-Mujaheddin. In 2002 the government of Pervez Musharraf banned the group, which changed its name to Khaddam ul-Islam and continued doing what it had been doing before without missing a beat...
, Hizbul Mujahideen and their affiliates al-Badr, The

Resistance®

Front, People Against Fascist Forces, Mujahideen Ghazwatul Hind etc.
Posted by: trailing wife || 10/16/2021 00:00 || Comments || Link || E-Mail|| [23 views] Top|| File under: Govt of Pakistain Proxies
Gilboa Prison fugitives sought help from PA prime minister, were rebuffed — TV
[IsraelTimes] Two of the escapees reportedly reached out to PM

Shtayyeh

via an intermediary, pleading for sanctuary: He is said to have replied: 'We don't want complications and deaths'

Two of the Paleostinian prisoners who

beat feet from

an Israeli jail last month attempted to request sanctuary from the Paleostinian Authority leadership but were rebuffed, according to a report Wednesday.

Citing the interrogation of the six recaptured prisoners, Kan news reported that two of the escapees contacted PA Prime Minister Mohammad Shtayyeh through an intermediary while on the run, and requested protection.

According to the report, Shtayyeh turned the intermediary down, telling him "It's a complex issue. We don't want complications and deaths."

Kan said the two escapees recounted the story separately to interrogators.

The broadcaster also provided further details on the escapees' accounts of events based on leaked transcripts of their interrogations, following earlier leaks of their comments.

The six split up into three groups of two after fleeing

Gilboa Prison

, heading in different directions. One of the men, Yaqoub Qadiri, told interrogators that he and another

runaway

hid for an entire day just outside a military base in the country's north. The pair dug a hole beneath some bushes near the base's fence and camped out there, assuming no one would think to look for them so close to an army post.

Qadiri claimed that if they had wanted to, they could have harmed an Israeli soldier, Kan reported.

Another recaptured

runaway

, Munadil Nafayat, said that upon reaching Jenin, he and his partner saw reports on their escape in the news, alongside claims he said had no connection to reality.

"Journalists reported on things we planned to do when we never planned to do them," he said, according to Kan. "For example, they said we wanted to cross to Jenin, when we were seeking protective custody from the Paleostinian Authority," which has less control over the northern West Bank city.

The daring September 6 escape, which ended with the capture of the last two inmates some two weeks later, has been seen as a major failure by Israel's prison service, which was blamed for both allowing inmates to tunnel out through their cell's drainage system and an empty space underneath the prison, and failing to notice or alert authorities in time.
Posted by: trailing wife || 10/16/2021 00:00 || Comments || Link || E-Mail|| [16 views] Top|| File under: Palestinian Islamic Jihad
Syria-Lebanon-Iran
Lebanon on edge as funerals held for seven killed in Beirut gunbattle
"Mom! Dad! The civil war is back!"




Day 3. See also here for the players in the continuing

Tayyouneh

drama.

[Times of Israel] Leb

...In 2020 Hezbollah blew up a considerable portion of Beirut and many of its inhabitants when its ammonium nitrate facility exploded. They blamed it on... somebody else. It wasn't them though. Trust them on that. And it ain't never coming to trial...
buried on Friday the victims of its deadliest sectarian unrest in years after gunfire gripped central Beirut for hours and revived the ghosts of the civil war.

Seven people died and dozens were

maimed

as a result of violence that erupted Thursday following a rally by Shiite protesters demanding the dismissal of the judge investigating last year's devastating Beirut port blast.

The Shiite Amal and
Hezbollah terror groups that organized the protest in front of the Justice Palace accused the Lebanese Forces


A Christian political party founded by Bashir Gemayel, who was then bumped off when he was elected president of Leb...


(LF) Christian party of engineering the chaos by aiming sniper fire at the demonstrators.

"This massacre was committed by the LF movement," senior Hezbollah official Hashem Safieddine said during a Beirut funeral on Friday, accusing the party of seeking to "start a civil war."

"We will not be dragged into sectarian strife... but at the same time we cannot allow the blood of our (

deaders

) to go to waste," he added.

In Beirut's southern suburbs, Hezbollah held burials for two of its members as well as a woman who was shot in the head by a stray bullet while she was standing on her balcony.

Hundreds of mourners chanting in support of the Iran-backed group carried caskets wrapped in the party's yellow flag as prayers rang out from loudspeakers.

Gun shots were

had gun sex

and flowers were laid on top of caskets at other funerals held in southern and eastern Lebanon for three Amal Movement supporters who died in the flareup.

The LF has strenuously denied any involvement in Thursday's violence and said Hezbollah was "invading" off-limits neighborhoods when the violence broke out.

A heavy army presence was visible on the streets Friday amid fears of an escalation.

HYSTERIA
On Thursday, Amal and Hezbollah fighters filled the streets in their hundreds around

Tayouneh

, a notorious civil war flashpoint near the spot where the April 1975 bus attack often presented as the trigger of the conflict occurred.

As a deluge of bullets riddled residential facades, and gaggles of fighters wearing ammunition vests took over the streets and emptied their magazines haphazardly, civilians crouched in homes, terrified.

When bursts of gunfire rang out near her Adlieh home, Jumanah Zabaneh, 45, rushed out to the street, braving stray bullets, to pick up her two daughters. She didn't stop running until she arrived at the school, where she said scenes of "hysteria" played out. The way back home was packed with danger.

"The gunfire was so close, we had to duck every two meters," she said. "We hid behind cars, at the entrances to buildings, behind utility poles."



La Belle France

, the US and UN appealed for de-escalation but also insisted on allowing the port explosion investigation to continue unhindered.

Russia said Friday it was "extremely concerned" about the tensions and called for "restraint" from all sides.

Amid long-standing animosity between the LF and the Shiite groups, their feud was renewed by the work of Tarek Bitar, the judge who has led the probe into the August 4, 2020 port explosion.
Posted by: trailing wife || 10/16/2021 00:00 || Comments || Link || E-Mail|| [70 views] Top|| File under: Hezbollah
Tayyouneh Clashes: Facts, Roles and Players
[AnNahar] The street violence in and around

Tayyouneh

on Thursday was reminiscent of the 1975-1990 civil war that involved several of the same players. Who exactly was involved in Thursday's flare-up?

- AMAL -
The Shiite movement that Parliament Speaker Nabih Knobby Berri
...Speaker of the Lebanese parliament, head of the Amal Shiite party aligned with Hezbollah, a not very subtle sock puppet of the Medes and Persians...
Continued on Page 49
Posted by: trailing wife || 10/16/2021 00:00 || Comments || Link || E-Mail|| [25 views] Top|| File under: Hezbollah
Report: Hamas increasing activity in Lebanon
A bunch of new names to add to the Rantburg archives.

[i24] New report states that Gazoo
...Hellhole adjunct to Israel and Egypt's Sinai Peninsula, inhabited by Gazooks. The place was acquired in the wake of the 1967 War and then presented to Paleostinian control in 2006 by Ariel Sharon, who had entered his dotage. It is currently ruled with an iron fist by Hamaswith about the living conditions you'd expect. It periodically attacks the Hated Zionist Entity whenever Iran needs a ruckus created or the hard boyz get bored, getting thumped by the IDF in return. The ruling turbans then wave the bloody shirt and holler loudly about oppression and disproportionate response...
-based terrorist group behind series of rocket attacks since May from Leb

...Formerly inhabited by hardy Phoenecian traders, its official language is now Arabic, with the usual unpleasant side effects. ...


Hamas, one of the armed feet of the Moslem Brüderbund millipede,

is gaining a foothold in

southern Lebanon

, establishing a military infrastructure in the past year-and-a-half, according to a new report from the ALMA Research Center, an Israeli think tank that specializes in security threats on the northern border.

The report states that Hamas was likely behind a series of five rocket attacks aimed at northern Israel in May, July and August.

The Gaza-based terrorist group has an active "Construction Bureau," headed by

Majed Qader Mahmoud Qader

, who recently moved to Lebanon from Istanbul. Two units of the Construction Bureau contain hundreds of operatives — al-Shimali and Khaled Ali.

The al-Shimali unit is headed by

William Abu Shanab

and the Khaled Ali unit is commanded by

Muhammed Hamed Jabara

.

The two units are responsible for recruitment and training and also operating drones and rockets.

According to the report, many if not all of the rockets fired since May were launched without the knowledge of
Hezbollah, which could indicate a rift between the two terrorist organizations.

The Construction Bureau is covertly based out of Paleostinian refugee camps in Lebanon. The activities are kept hidden from the Lebanese authorities and Hezbollah, which the report states "has the potential of creating a severely difficult challenge for Hezbollah."

However,


there's more than one way to skin a cat...


the Iranian Quds force ultimately manages the activities of the two groups as the Islamic Theocratic Republic's proxies on Israel's borders, security analysts suggest.

The recent rocket attacks on northern Israel launched by Paleostinian

Death Eaters

in Lebanon include three rockets fired toward the town of

Nahariya

on May 13; two rockets fired toward

Central Galilee

on May 17; four rockets fired toward

Acre

and Haifa on May 19; two rockets fired toward

Western Galilee

on July 19; and most recently three rockets fired toward Kiryat Shmona on August 4.
Posted by: trailing wife || 10/16/2021 00:00 || Comments || Link || E-Mail|| [17 views] Top|| File under: Hamas
Shiite Duo Says 'Won't Back Down' on Bitar Removal Demand
[M.NAHARNET] The stance of

Hizbullah


...Party of God, a Leb militia inspired, founded, funded and directed by Iran. Hizbullah refers to itself as The Resistance and purports to defend Leb against Israel, with whom it has started and lost one disastrous war to date, though it did claim victory...
and

Amal Movement

is "a righteous demand that serves the higher national interest as to security and stability and thwarts the strife scheme whose threads are American and is being implemented with domestic Lebanese tools," sources close to the Shiite duo said."Some of these tools are judicial and not limited to Judge (Tarek)

Bitar

while the other tools are non-judicial," the sources told al-Joumhouria newspaper in remarks published Friday.

"Had Cabinet on Tuesday taken the right measure by tasking the Justice Minister to do everything necessary to put an end to Judge Bitar's violations, which are aimed at dragging the country into strife, what happened today would not have happened," the sources added, referring to the deadly

Tayyouneh

festivities

.

"We will not back down from our stance, especially after what happened, and the head of strife (Bitar) must be removed," the sources went on to say.

The sources also said that what happened in Tayyouneh was "a new and edited version of the (1975) Ain al-Remmaneh bus incident."

"Was it not for our wisdom, we would have descended into something much more dangerous," the sources added.

The sources also called on President

Michel Aoun



...president of Leb, a wholly-owned subsidiary of Hizbullah...
to "pull us out of this inferno" after "all the details and circumstances have become clear to him."

"Bitar is serving an agenda targeted against the country's security and stability," the sources added, addressing Aoun.


Posted by: Fred || 10/16/2021 00:00 || Comments || Link || E-Mail|| [31 views] Top|| File under: Govt of Iran Proxies
Safieddine: LF Sought to Stir Civil War at Request of Americans, Some Arabs
[M.NAHARNET] Hizbullah
...Party of God, a Leb militia inspired, founded, funded and directed by Iran. Hizbullah refers to itself as The Resistance and purports to defend Leb against Israel, with whom it has started and lost one disastrous war to date, though it did claim victory...
Executive Council head Sayyed

Hashem Safieddine

on Friday accused the rival

Lebanese Forces




A Christian political party founded by Bashir Gemayel, who was then bumped off when he was elected president of Leb...


party of carrying out "a deliberate and flagrant massacre" in a "calculated and premeditated ambush targeted against civilians."He was speaking at the funeral of several people killed in Thursday's fierce

festivities

in the

Tayyouneh

area.



Hizbullah

and

Amal Movement

have accused the LF of deploying snipers on rooftops and opening fire on protesters, while the Lebanese Forces has denied involvement in the

festivities

while noting that

Ain el-Remmaneh

's residents defended themselves in the face of an "invasion" by the supporters of the two groups.

Safieddine said the alleged "ambush" points to "lowness and stupidity," adding that "those who target civilians are not heroes but rather cowards."

"The LF party sought to stir a new civil war in Leb

...The Lebs have the curious habit of periodically murdering their heads of state or prime ministers, a practice dating back to the heady days of human sacrifice to Baal Moloch...
... and perhaps its defeated masters in the region had rushed it to do this step," the Hizbullah official added, noting that Lebanese security agencies possessed information that the LF had been planning to "stir civil war."

He added: "Those who committed the crime know that we have prudence, and had the criminals known that we would engage in war with them, they would not have dared, seeing as they are too low to stand in the face of these men and woman who defeated the

Zionist enemy

and the

American schemes

in the region."

Calling on security and judicial authorities to "bring the criminals to justice," Safieddine warned that "any procrastination in this matter" will be considered "partnership in shedding this innocent blood." He also vowed that Hizbullah will follow up on the issue.

"The scene that we witnessed yesterday was one of the episodes run by the United States and financed by some Arabs," Safieddine charged, while noting that Hizbullah "will not be dragged into sectarian strife nor civil war" although it "will not let the blood of our aggrieved go in vain."

Addressing the "international and regional sponsors of these attacks," the Hizbullah official added: "We will not let you take the country to strife."

"Everyone in Lebanon must know and act on the basis that there is a side and party in Lebanon that is working for the Americans and Arab sides and wants to take the country to strife and civil war," Safieddine added, in reference to the Lebanese Forces.


Posted by: Fred || 10/16/2021 00:00 || Comments || Link || E-Mail|| [34 views] Top|| File under: Hezbollah
Former PMs Condemn Tayyouneh Violence, Urge Immunities Lifting
[M.NAHARNET] Former Prime Ministers

Fouad Saniora

,

Saad Hariri


...Second son of Rafik Hariri, the Leb PM who was assassinated in 2005. He has was prime minister in his own right from 2009 through early 2011. He was born in Riyadh to an Iraqi mother and graduated from Georgetown University. He managed his father's business interests in Riyadh until his father's assassination. When his father died he inherited a fortune of some $4.1 billion, which won't do him much good if Hizbullah has him bumped off, too....
and

Tammam Salam

condemned Friday, in a joint statement, the Tayyouneh

festivities

and demanded Parliament to "lift immunities" in the port blast case.

They slammed those who "instead of directing all efforts to reforms, are still trying to distract the Lebanese from their tragedies, push them back into their sectarian squares, stir up civil strife, and bring back memories and nightmares of civil war."

Saniora, Hariri and Salam reiterated "their firm opinion" about "freedom of expression and peaceful protesting" and condemned the use of violence.

They asked for an international or Arab probe in the Beirut port blast, to reach the complete truth instead of getting distracted with "professional negligence issues," and urged the parliament to quickly issue a constitutional law to lift "immunities of all kinds without any exception."

The three former PMs went on to say that all "presidential, ministerial, parliamentary, judicial and military immunities should be suspended, in order to achieve a full, non-selective and impartial justice."

They also stressed on the independence of the judiciary and on full commitment to the constitution, urging President

Michel Aoun


...president of Leb, a wholly-owned subsidiary of Hizbullah...
and the judiciary to respect the constitution and to adhere to it.

The former presidents called on the army and the security forces to take the utmost measures "to prevent all forms of violence, arrest the

button men

who committed the (Tayyouneh) crimes, protect civilians and maintain civil peace."

They also called on the competent judicial authorities to carry out their duty and impose the necessary penalties on the perpetrators.


Posted by: Fred || 10/16/2021 00:00 || Comments || Link || E-Mail|| [28 views] Top|| File under: Hezbollah
Who's in the News
36
[untagged]
4
Hezbollah
2
Devout Moslems
2
Hamas
2
Migrants/Illegal Immigrants
2
al-Shabaab (AQ)
2
Commies
2
Islamic State
1
Moslem Colonists
1
Palestinian Islamic Jihad
1
Antifa/BLM
1
[untagged]
1
Govt of Iran Proxies
1
Govt of Pakistain Proxies
1
Human Trafficking
1
Jaish-e-Mohammad
1
Jamaat-e-Islami
Bookmark
E-Mail Me
The Classics
The O Club
Rantburg Store
The Bloids
The Never-ending Story
Thugburg
Gulf War I
The Way We Were
Bio
Merry-Go-Blog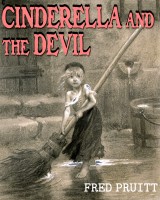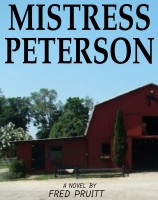 On Sale now!


A multi-volume chronology and reference guide set detailing three years of the Mexican Drug War between 2010 and 2012.

Rantburg.com and borderlandbeat.com correspondent and author Chris Covert presents his first non-fiction work detailing the drug and gang related violence in Mexico.

Chris gives us Mexican press dispatches of drug and gang war violence over three years, presented in a multi volume set intended to chronicle the death, violence and mayhem which has dominated Mexico for six years.
Click here for more information


Meet the Mods
In no particular order...


Steve White
Seafarious
Pappy
lotp
Scooter McGruder
john frum
tu3031
badanov
sherry
ryuge
GolfBravoUSMC
Bright Pebbles
trailing wife
Gloria
Fred
Besoeker
Glenmore
Frank G
3dc
Skidmark
Alaska Paul



Better than the average link...



Rantburg was assembled from recycled algorithms in the United States of America. No trees were destroyed in the production of this weblog. We did hurt some, though. Sorry.
35.172.217.174

Help keep the Burg running! Paypal: