-Land of the Free
Bloomberg update: Domestic Terrorism Law Being Weighed by Justice Department
[Bloomberg] The Justice Department is "actively considering" whether to seek a new law that would let prosecutors bring specific charges for plotting and carrying out acts of domestic terrorism, a senior department official said.

"One of the things we're looking at is would we need new authorities," Brad Wiegmann, deputy assistant attorney general for the department's national security division, said during a House hearing Thursday.

Wiegmann said the department has been successful using existing laws to fight domestic terrorism, such as bringing charges for offenses involving violations of weapons or explosives laws, hate crimes and arson. He said more than 430 arrests have been made in connection with the Jan. 6 assault on the U.S. Capitol.

And in the end about 410 will be set free with time served for minor misdemeanors, while most of the remainder will turn out to be Antifa/BLM agitators pretending to be conservatives.

The attack was carried out by extremist supporters of then-President Donald Trump.

The FBI has warned that domestic violent extremists pose a heightened threat for carrying out attacks in the U.S. in the near future, with white supremacists being the most lethal threat.

"The question we're really wrestling with is: Are there gaps?" Wiegmann told a House Appropriations subcommittee. "Is there some type of conduct that we can envision that we can't cover or would it be an otherwise benefit in having something else other than what we're having now?"
Posted by: Besoeker || 05/06/2021 01:50 || Comments || Link || E-Mail|| [122 views] Top|| File under:
-War on Police-
Seattle paramedics left teen to die in CHOP zone: lawsuit
[NYPOST] Paramedics are being accused in court papers filed Wednesday of leaving a teenager "to die" after he was shot on the edge of Seattle's lawless autonomous zone — which was so dangerous, the fire department said it needed a police escort just to enter.

Lorenzo Anderson, 19, was shot several times on June 20 last year right outside of the city's Capitol Hill Organized Protest (CHOP) area — a seven-block "autonomous zone" that sprouted up amid Black Lives Matter protests after the police murder of George Floyd in Minnesota, the claims state.

At the time, the area was overrun with anarchists and self-appointed security guards who were policing the area with semi-automatic weapons and wouldn't allow police to enter after 10 p.m., the claims state.

After the police curfew, a 911 call came in for the shooting of the special-needs teen. At the time, a Seattle Fire Department ambulance was approximately two blocks from the

scene of the crime

and police were stationed about a half-mile away, the claims allege.

But instead of rushing to save the special-needs teen's life, they didn't respond immediately, the claim states.

The fire department previously said they couldn't respond because it was too dangerous without a police escort, which didn't come until 2:39 a.m., about 20 minutes after Anderson was shot, the claims allege.

"For close to twenty whole minutes, Seattle Police and Fire Departments communicated with dispatchers on separate radio channels, communicated the wrong locations, and miscommunicated the procedures for providing medical attention to Lorenzo," according to the claims, filed against the city of Seattle, King County and the state of Washington.

"Meanwhile,


...back at the precinct house, Sergeant Maloney wasn't buying it. It was just too pat. The whole thing smelled phony, kind of like a dead mackeral but without the scales...


19-year-old Lorenzo lay helpless on the pavement, bleeding to death while 911 calls continued to pour in, with bystanders begging authorities to send help. As Lorenzo's pulse faded, volunteers performed CPR while other bystanders were on the phone with emergency dispatchers, receiving conflicting information about how to get Lorenzo into the ambulance once it arrived," the claims continue.
Posted by: Fred || 05/06/2021 00:00 || Comments || Link || E-Mail|| [106 views] Top|| File under: Antifa/BLM
Derek Chauvin Requests New Trial, Alleges Jury Misconduct
The fact that juror Brandon Mitchell attended a Black Lives Matter protest last summer, as we learnt yesterday, and other jurors admit to being intimidated by Antifa/BLM threats are just frosting on the cake.

[NATIONALREVIEW] Derek Chauvin, the former Minneapolis police officer who was convicted last month of killing George Floyd, filed an appeal for a new trial on Tuesday.

The request, filed by Chauvin's attorney Eric Nelson, alleges that the former police officer's ability to have a fair trial was affected by pretrial publicity. It also claims that the court abused its discretion by refusing to grant requests for a change in venue outside of Minneapolis and a new trial.

The filing says that due to the court's failure to sequester the jury or "admonish them to avoid all media," jurors were subjected to prejudicial publicity and "jury intimidation or potential fear of retribution."

Nelson also accuses the prosecution in the case of having "committed pervasive, prejudicial prosecutorial misconduct, which deprived Mr. Chauvin of his constitutional rights to due process and a fair trial."
Posted by: Fred || 05/06/2021 00:00 || Comments || Link || E-Mail|| [56 views] Top|| File under: Antifa/BLM
Audubon Zoo, aquarium cancel pro-police promotion, citing 'divisive' potential
[NOLA] After drawing up plans to offer discounts to anyone wearing blue to show support for the New Orleans Police Department, the Audubon Nature Institute announced Tuesday it was canceling the six-day promotion, citing feedback that "this event could be unintentionally divisive
...politicians call things divisive when when the other side sez something they don't like. Their own statements are never divisive, they're principled...
A statement from a spokesperson for the Audubon Zoo and Audubon Aquarium of the Americas said the purpose of hosting Blue at the Zoo from May 11 to May 16, alongside the New Orleans Police & Justice Foundation, was to "promote and foster positive interactive experiences" with the Police Department. But an announcement last week of the promotion as well as a planned news conference triggered "feedback ... from members of our community and from persons outside of our community" which convinced Audubon to scrap the idea, the statement said.


Posted by: Fred || 05/06/2021 00:00 || Comments || Link || E-Mail|| [57 views] Top|| File under:
Board reverses termination of Atlanta police officer charged with killing Rayshard Brooks
[WSBTV] The Atlanta Civil Service Board has reversed the termination of Atlanta police officer Garrett Rolfe, charged in the shooting death of Rayshard Brooks.

"Due to the City's failure to comply with several provisions of the Code and the information received during witnesses' testimony, the Board concludes the Appellant was not afforded his right to due process. Therefore, the Board GRANTS the Appeal of Garrett Rolfe and revokes his dismissal as an employee of the APD," the statement read.

Last month, Rolfe appealed the city's decision to fire him in the wake of the 2020 killing of Brooks outside a Wendy's restaurant in Atlanta.

Rolfe, 27, faces 11 charges, including felony murder. He was granted bond June 30.

Rolfe also sued Atlanta Mayor Keisha Lance Bottoms and interim police chief Rodney Bryant, arguing that he used deadly force "within the scope and course of his duties" in response to "Brooks' violent mostly peaceful, unlawful, aggressive resistance to a lawful arrest."

Police body cameras showed Rolfe and another officer, Devin Brosnan, having a calm and respectful conversation with Brooks for more than 40 minutes after complaints that the 27-year-old man had fallen asleep in his car in a Wendy's drive-thru lane on June 12.

But when officers told him he'd had too much to drink to be driving and tried to handcuff him, Brooks resisted. A struggle was caught on dash camera video. Brooks grabbed one of their Tasers and fled, firing the Taser at Rolfe as he

bravely ran away

.

An autopsy found Brooks was shot twice in the back.

Brosnan, 26, is charged with aggravated assault and violating his oath and is also free on bond.

In the civil service hearing on April 23, Rolfe's attorney said his focus was not about whether Rolfe was justified in shooting Brooks on June 12, but instead getting Rolfe reinstated to his APD job because he maintains the city did not follow its own rules and ordinances and didn't give Rolfe an opportunity to respond to the allegations against him before then-Atlanta police Chief Erika Shields fired him.
Posted by: Fred || 05/06/2021 00:00 || Comments || Link || E-Mail|| [81 views] Top|| File under:
Afghanistan
Mujahideen Ready to Fight if Taliban Reject Peace: Massoud
[ToloNews] Ahmad Massoud, the son of Afghanistan's National Hero Ahmad Shah Massoud, on Wednesday said that the Afghan mujahideen are ready for a military confrontation with the Taliban

...Arabic for students...
if the group does not abide by its commitments to peace.

In a gathering in Kabul, Massoud and former jihadi commanders called on the Afghan people and mujahideen commanders to stay unified, stating that President Ashraf Ghani
...former chancellor of Kabul University, now president of Afghanistan. Before returning to Afghanistan in 2002 he was a scholar of political science and anthropology. He worked at the World Bank working on international development assistance. As Finance Minister of Afghanistan between July 2002 and December 2004, he led Afghanistan's attempted economic recovery until the Karzais stole all the money...
has been skeptical of the strength of the mujahideen and has sidelined them from the issues at hand.

Massoud said there is no justification for war while the foreign forces are withdrawing from the country.

"In case the parties see a military solution as the way out for Afghanistan, then we will also make our own military preparations within the structure of the mujahideen, with the suggestions of the mujahideen, with the support of the people and under the umbrella of the Ulemas to bring an Islamic system that is the genuine demand of the people," said Massoud.

"If the negotiations reach a conclusion, that will be good, but if the Taliban tries to enter Kabul with force or seeks to occupy Afghanistan, this wide resistance front should start a revolution against any bullying move," said Sayed Mohammad Ali Jawed, the head of the Harakat-e-Islami party.

"The president has no trust in the power and strength of the mujahideen, I pray that neither they nor us become in need of each other," said Ahmad Massoud.

Critics at the gathering accused some politicians of making deals in pursuit of personal agendas.

Massoud's warning follows media reports weeks ago that men are taking up arms in Takhar, Baghlan, Daikundi and Baghlan provinces.
Posted by: trailing wife || 05/06/2021 00:00 || Comments || Link || E-Mail|| [47 views] Top|| File under: Taliban
Taliban threatens media outlets over gov't collusion
[KhaamaPress] Taliban

...Arabic for students...
in a released statement on Wednesday warned Afghan media outlets to put a halt on on-sided publications and broadcastings.

Zabullah Mujahid in a series of tweets said, that for several days, the Taliban have been witnessing one sided-propaganda and publications in some media outlets.

According to Mujahid, the Kabul administration's National Directorate of Security


...the Afghan national intel agency...


is directly involved in such activities to distort public views.

He said that "media must be aware" to maintain their neutrality, and that in such a sensitive situation media should avoid becoming the Kabul administration's propaganda tool.

In the case of ensuing publishment and broadcasting of fallacious news and incorrect information by the journalists and media, he added, "such acts could bring their neutrality under serious questions".

Mujahid warned that if such actions continue, he added, the media officials and its workers will be responsible for the consequences.

This comes in response to a member of parliament Aref Rahmani's tweet, in which he said during a secrete session of the Afghan parliament, National Directorate of Security Zia Saraj signaled that Afghan media, politicians, and experts should be aware of the enemy's psychological warfare.

Media outlets are left in the confusion of what type of news they should publish and broadcast to the Afghan public.

Rahmani restated Saraj's remarks that the government will treat those who collaborate, communicate and propagandize in favor of "terrorists" as terrorists.

Earlier in June of 2019, the Taliban had issued a threat to the Afghan media outlets saying journalists will be targeted unless news outlets stop publishing and broadcasting what they call government propaganda against the

holy warrior

s.

Since then, journalists, media professionals and staffers came under attacks and fell victims to

assassination

s.

According to reports at least 20 Journalists and media workers have been the victims of Targeted attacks in the past six months including eight including four women were killed and dozens have received death threats for their work.

United Mission in a report on February 2021 said at least 11 human rights
...not to be confused with individual rights, mind you...
defenders and media workers were killed in

assassination

s between September 2020 to January 2021.

The report further elaborated that a total of 65 human rights defenders and media professionals were killed between January 2018 to January 2021, out of which 32 targeted individuals were from human rights sectors and 33 were reportedly media employees.

At an event on World Press Freedom Day, Second Vice President Mohammad Sarwar Danish announced 575 cases of killing and violence against journalists which are currently under government assessment.

Analysis of media in the country indicated at least 300 female media workers have left their jobs due to "terrorist" threats.

This comes as previously European Union
...the successor to the Holy Roman Empire, only without the Hapsburgs and the nifty uniforms and the dancing...
, UNAMA, and International Community condemned attacks on media workers, saying that human rights, freedom of speech, freedom of the press, and media space contracted with many professionals exercising self-censorship, quitting jobs, leaving the country and their homes for the sake of safety.

Posted by: trailing wife || 05/06/2021 00:00 || Comments || Link || E-Mail|| [37 views] Top|| File under: Taliban
Withdrawal Will Not End War in Afghanistan: Petraeus
[ToloNews] General David Petraeus, former commander of US forces in Iraq and Afghanistan and former CIA director in an interview with has said that the US troops withdrawal from the country "is not going to end the endless war in Afghanistan."

"It is going to end the US and the coalition involvement in that war militarily" he said in an interview with FRANCE 24 on Tuesday.

US President Joe The Big Guy Biden

...46th president of the U.S. Former Senator-for-Life from Delaware, an example of the kind of top-notch Washington intellect to be found in the World's Greatest Deliberative Body....
last month announced that the remaining 2,500 US troops in Afghanistan would leave by September 11.

"I do fear that two to three years from now we are going to look back and regret the decision to withdraw the remaining 3,500 US troops," Petraeus said in the interview. "This is not going to end the endless war in Afghanistan; it is going to end the US and the coalition involvement in that war militarily."

In addition to the risk of the Taliban


...the Pashtun equivalent of men...


gaining ground, Petraeus also warned of the possibility of an

ISIS

group resurgence in the region.

"I do think there is a risk of the

ISIS

establishing a sanctuary in the Afghanistan-Pakistain region, the very rugged mountainous border area, which is where many of these groups have their headquarters," the former top US commander explained.

Reports indicate that US military officials have removed some 60 planeloads of gear from Afghanistan and identified about 1,300 pieces of equipment for destruction by Tuesday.

On May 2, US forces handed over Camp Antonik to Afghan forces in Washir district, Helmand


...an Afghan province populated mostly by Pashtuns, adjacent to Injun country in Pak Balochistan...


province, according to the Afghan Defense Ministry.

Violence has increased in the country following the start of the US and NATO


...the North Atlantic Treaty Organization. A cautionary tale of cost-benefit analysis....


forces withdrawal from Afghanistan.

The Ministry of Defense said that at least 80 Taliban were killed in Afghan forces operations in different parts of the country in the last 24 hours.
Posted by: trailing wife || 05/06/2021 00:00 || Comments || Link || E-Mail|| [93 views] Top|| File under:
Africa Horn
Ethiopia replaces head of war-hit Tigray region
[ENGLISH.ALARABIYA.NET] Æthiopia announced Wednesday it had replaced the head of the interim administration of its war-hit Tigray region following a performance review.

Mulu Nega, a former higher education official, had been in the role since November, shortly after fighting broke out between government troops and forces loyal to the regional ruling party.

He is being replaced by Abraham Belay, who had been serving as minister of innovation and technology in the federal government, said Billene Seyoum, spokeswoman for Prime Minister Abiy Ahmed.

For all the latest headlines follow our Google News channel online or via the app.

"The appointment is a result of a six-month performance review of the role," Billene told AFP.

Abraham is a member of Abiy's Prosperity Party.

Neither Mulu nor Abraham responded to requests for comment late Wednesday.

Abiy announced in November that he was sending troops into Tigray after accusing the once dominant regional ruling party, the Tigray People's Liberation Front (TPLF), of orchestrating attacks on federal army camps.

After federal troops took the regional capital Mekele in November, Mulu set about trying to establish an interim government even as fighting raged elsewhere in the northern region.

In an interview with AFP in February, he said he knew Mekele residents had "mixed feelings" about his presence in the office formerly occupied by their toppled leaders.

"They want to have a government take over the governance activities in the region," he said.


Posted by: Fred || 05/06/2021 00:00 || Comments || Link || E-Mail|| [25 views] Top|| File under:
Somali Nat'l Army mutineers in capitol refuse to return to bases until Farmajo steps down
[Garowe] The rebelling contingent of the Somali National Army [SNA] has refused to go back to their military bases in yet another move that could derail planned peace talks in the Horn of Africa nation, which has been battling with instability for three decades.

A fortnight ago, an unknown number of SNA soldiers mainly from Middle Shebelle deserted their camps for the capital Mogadishu, where they have been protecting zones believed to be strongholds of opposition leaders.

The Garowe Online had established the troops were against President Mohammed Abdullahi Farmajo's term extension and had chosen Mogadishu as the battlefront where they engaged in a fierce

shootout

with those loyal to the president.

At least four people died and a host was displaced as the mutineers claimed victory in the capital. Since then, the soldiers are said to be still intact in the regions they had taken over, despite calls to return to their respective bases.

However,


facts are stubborn; statistics are more pliable...


the troops have refused to go back to their bases, insisting that outgoing President Mohammed Abdullahi Farmajo must hand over security duties to someone else, adding that the president is responsible for the current divisions within the military.

In an interview with the BBC Somali service, the mutineers insisted that they do not trust Farmajo with security responsibilities, adding that he may opt to kick them out of the payroll besides victimizing them. They didn't name whoever they want to be in charge of security.

With pressure from the international community, Farmajo rescinded his decision to extend the term for two years and handed over election responsibilities to Prime Minister Mohammed Hussein Roble, who a number of people want to take over security.

The Prime Minister has already slated May 20 as the day for the pre-election conference and has asked all the teams to stop violence in the capital. His sentiments were backed by the European Union

...the successor to the Holy Roman Empire, only without the Hapsburgs and the nifty uniforms and the dancing...
envoy to Somalia Nicolas Berlanga, who asked for demilitarization of Mogadishu.

"Demilitarise Mogadishu is the priority now. Those that want to play a positive role in elections should support PM Roble in his key tasks. Division of Mogadishu with militias or out-of-line-of-command security forces is not helping Somali people," he noted.

Mogadishu remains a hotspot for violence and a number of stakeholders now want the election question solved immediately. A number of them have threatened to stop financial aid to Somalia, which is struggling with a host of challenges.
Posted by: trailing wife || 05/06/2021 00:00 || Comments || Link || E-Mail|| [27 views] Top|| File under:
Africa North
Libyan PM: Positive Developments in Withdrawal of Foreign Mercenaries from Libya
[LIBYAREVIEW] Libyan Prime Minister, Abdel-Hamid Dbaiba affirmed that there were positive signs regarding the expulsion of foreign mercenaries from the country. "Through our discussions with several countries, there are good signs of getting the mercenaries out of Libya," said the PM

Dbaiba explained that his government had unified 80% of state institutions except for the military, as the 5+5 Joint Military Commission (JMC) is the nucleus of their unification.

He added that his government was not coordinating with the Commander-in-Chief of the Armed Forces, Field Marshal Khalifa Haftar but rather the government in Benghazi was coordinating with the mayor of the municipality and the police services.

The PM indicated that there were logistical matters that prevented the holding of the cabinet meeting in Benghazi, pledging that they would soon hold a meeting in the city.

Dbaiba stressed that his government wants to begin a national reconciliation movement, adding that he hoped the elections will be held on time at the end of 2021. "We want the constitution, the elections, and an end to the transitional stages," he stated.


Posted by: Fred || 05/06/2021 00:00 || Comments || Link || E-Mail|| [30 views] Top|| File under: Arab Spring
Africa Subsaharan
Nigeria: Abducted college students freed
[DW] Dozens of students were grabbed from a Nigerian college in March, sparking outcry. The last of them have now been freed.

Some 29 students have been freed by

button men

after being kidnapped, Nigerian authorities said on Wednesday.

In March,

gunnies

seized 39 students from the College of Forestry Mechanization in Kaduna state.

Security forces recovered 10 of them in the weeks following the attack, but the remaining students were still missing until Wednesday.

The kidnappers released a graphic ransom video, with captured female students yelling at their kidnappers while being struck. Other students pleaded for help from the government.

The head of the parents' association told

Rooters

news agency that the students were now with police and headed back to Kaduna city.

Ransom-seeking

gang

s have increasingly kidnapped students from schools in northwest Nigeria.

Kaduna Governor Nasir El-Rufai said in that past that his state government will not negotiate with "

bandidos

" or pay ransoms. In this case however, the parents group said a ransom had been paid, but would not say how much or to whom.
Posted by: trailing wife || 05/06/2021 00:00 || Comments || Link || E-Mail|| [40 views] Top|| File under: Boko Haram (ISIS)
Who's in the News
47
[untagged]
6
Taliban
5
Antifa/BLM
2
Arab Spring
2
Sublime Porte
1
Govt of Iran
1
Govt of Syria
1
Islamic State
1
Palestinian Authority
1
[untagged]
1
al-Qaeda
1
al-Qaeda in North Africa
1
Boko Haram (ISIS)
1
Commies
Bookmark
E-Mail Me
The Classics
The O Club
Rantburg Store
The Bloids
The Never-ending Story
Thugburg
Gulf War I
The Way We Were
Bio
Merry-Go-Blog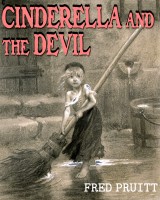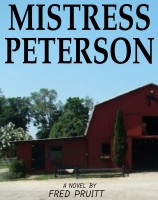 On Sale now!


A multi-volume chronology and reference guide set detailing three years of the Mexican Drug War between 2010 and 2012.

Rantburg.com and borderlandbeat.com correspondent and author Chris Covert presents his first non-fiction work detailing the drug and gang related violence in Mexico.

Chris gives us Mexican press dispatches of drug and gang war violence over three years, presented in a multi volume set intended to chronicle the death, violence and mayhem which has dominated Mexico for six years.
Click here for more information


Meet the Mods
In no particular order...


Steve White
Seafarious
Pappy
lotp
Scooter McGruder
john frum
tu3031
badanov
sherry
ryuge
GolfBravoUSMC
Bright Pebbles
trailing wife
Gloria
Fred
Besoeker
Glenmore
Frank G
3dc
Skidmark
Alaska Paul



Better than the average link...



Rantburg was assembled from recycled algorithms in the United States of America. No trees were destroyed in the production of this weblog. We did hurt some, though. Sorry.
3.238.98.214

Help keep the Burg running! Paypal: