Africa Horn
SomaliaŽs president condemns ŽinvasionŽ of foreign fighters
[Beirut Daily Star: Region] Somalia's President Sheikh Sharif Sheikh Ahmad condemned Monday what he termed as an invasion by foreign fighters as rebels battle to oust him in weeks of clashes that have killed more than 200 people. The latest round of violence erupted on May 7 when hardline Islamist insurgents launched an offensive against government troops, wounding hundreds and forcing tens of thousands of others to flee. "Somalia is being invaded by foreign fighters, whose main purpose is to turn the country into an Afghanistan or an Iraq," Sharif said at a news conference in his office. "We call on the international community and the Somali people to help us in fighting against them," he added.

According to Somali security officials and foreign intelligence sources in the region, there are up to 500 foreign fighters in the troubled country, most of whom arrived over the past few months. The rebels themselves have admitted to receiving the support of foreign fighters believed to be from Arab, Asian as well as European countries in their latest offensive against Sharif's fledgling administration.

At least 208 people have been killed and 700 wounded by the fighting, Humanitarian Affairs Minister Mohamoud Ibrahim Garweyne said Sunday.


Somalia has a minister for humanitarian affairs? Who knew?

"I can tell you that 80 percent of the people killed and injured are civilians who were caught in the crossfire," Garweyne said. "The clashes have also displaced 8,367 families, who have reached temporary camps outside the capital where their livelihoods are very precarious," the minister said.

The rebel push is spearheaded by two armed groups: Al-Shabaab, a hardline military movement with suspected links to Al-Qaeda, and Hizb al-Islamiya, a more political group loyal to influential cleric Sheikh Hassan Dahir Aweys.

Al-Shabaab, the former youth wing of an Islamist movement ousted by Ethiopia-backed Somali government forces in 2007, also claimed Sunday's car bomb at a military camp in the violence-wracked city.

"The attack was carried out by one of our young fighters who detonated his car inside the camp where the enemies of Allah are stationed," Sheikh Hussein Fidow, one of the group's officials, told reporters.
Posted by: Fred || 05/27/2009 00:00 || Comments || Link || E-Mail|| [336065 views] Top|| File under: al-Shabaab
Africa North
Controversy surrounds royal pardons for Salafi prisoners in Morocco
[Maghrebia] Over the past few months, a number of Salafi prisoners in Morocco have sought royal pardons. Interior Minister Chakib Benmoussa was asked during an oral questions session in parliament on Wednesday (May 20th) to clarify the government's position on the issue.

Benmoussa replied that there are certain ways in which Salafia Jihadia prisoners can get out of jail -- including by royal pardon -- if they show remorse and change their thinking.

The minister confirmed that some Salafi prisoners have sought pardons through the Human Rights Advisory Council (CCDH) and the General Office of the Prison and Reintegration Authority. "These requests are currently being considered in accordance with the applicable procedures," he commented.

Benmoussa's statement -- the first ever made by a minister on the subject -- has stirred up controversy in Morocco, particularly because royal pardons slated for some Islamists after the 2003 Casablanca attacks were cancelled in 2006 when Hassan El-Khattab's ring was dismantled.

"The strategy of granting pardons has its limitations and will not achieve the goal of combating terrorism," commented Party of Justice and Development MP Mustapha Ramid.

Instead, he said, dialogue will "help some people renounce their terrorist beliefs [and] thus serve as examples to young people with terrorist leanings and prevent them from making mistakes".

Ramid added that a distinction should be made between terrorists and those innocent people detained under anti-terrorism laws. Pardons, he said, should be granted based on well-defined criteria to ensure that people who do not deserve to be released under amnesties will stay behind bars.

Indeed, the Interior Minister has said that any dialogue with Salafia Jihadia prisoners must comply with well-defined rules and regulations that take account of Morocco's unique circumstances. He stressed that no comparisons should be made with other countries in this regard, particularly in terms of dialogue concerning religion.

Political science professor Mohamed Kanzidi says that the factors of particular relevance to Morocco relate not only to abandonment of the doctrine of violence advocated by Salafis, but also to acceptance of the monarchy. "Some of them are for the monarchy, while others have reservations about the idea of the King being a commander of believers," he commented.

Kanzidi added that the authorities must be careful to distinguish between the different categories of Islamist prisoners, since the acts of terrorism that have occurred in Morocco have led to a large number of arrests. "While some continue to have fundamentalist ideas, others are prepared to engage in dialogue as they have changed their views," he argued. Prisoners in the latter category should be eligible for pardons, he believes.

The president of the CCDH had recommended in June 2008 that Islamist prisoners acknowledge their mistakes and renounce terrorist activities, Kanzidi said.

The Dignity for Human Rights Forum, which has submitted 90 applications for pardons to the CCDH, said that the Interior Minister's statement is proof that the CCDH initiative remains valid.
Posted by: Fred || 05/27/2009 00:00 || Comments || Link || E-Mail|| [336065 views] Top|| File under: Salafia Jihadiya
Arabia
Saudis go from jihad to rehab
Last Friday, in the video report for PBS embedded above, the writer Robert Lacey looked at the Saudi government's intensive but mild-mannered effort to reeducate Islamic militants who have returned to Saudi Arabia from the battlefields of Iraq or Afghanistan, or from the detention center at Guantánamo Bay. Mr. Lacey's visit to a Saudi government rehabilitation center outside Riyadh, where ex-jihadists attend a two-month program and are gently encouraged to abandon violent holy war, lasts about 4 minutes (look for it at the 6:15 mark of the [linked] video). It includes footage showing how warmly several former detainees were welcomed home to Saudi Arabia after their release from Guantánamo.

As Katherine Zoepf explained in The New York Times Magazine last November: "Though the Saudi government tends to explain its rehabilitation program in purely Islamic terms, as an effort to correct theological misunderstandings, the new program also addresses the psychological needs and emotional weaknesses that have led many young men to jihad in the first place." Mr. Lacey calls the approach "soft policing," but Ms. Zoepf described it as an "experiment in counterterrorism as a kind of social work." As a result, the deprogramming center in Riyadh Ms. Zoepf and Mr. Lacey were allowed to visit looks more dull than fearsome — something like a college campus, or an Islamic seminary.

Ms. Zoepf reported:


On arrival, each prisoner is given a suitcase filled with gifts: clothes, a digital watch, school supplies and toiletries. Inmates are encouraged to ask for their favorite foods (Twix and Snickers candy bars are frequent requests). Volleyball nets, PlayStation games and Ping-Pong and foosball tables are all provided. [...]

Upon release, each former jihadist is required to sign a pledge that he has forsaken extremist sympathies; the head of his family must sign as well. Some also receive a car (often a Toyota) and aid from the Interior Ministry in renting a home. Social workers assist former jihadists and their families in making post-release plans for education, employment and, usually, marriage.


According to a report on the program in Small Wars Journal by Lawrence E. Cline, a retired U.S. Army Military Intelligence officer, Saudi government sources have pointed to the 700 men they say have gone through the program and been released after renouncing jihad. Mr. Cline notes, however, that this year when the Saudi interior ministry released a list of 85 men who were wanted for joining foreign jihadist groups, 11 of them "were former detainees at Guantánamo Bay who had gone through the counseling program."
Posted by: ryuge || 05/27/2009 01:14 || Comments || Link || E-Mail|| [336065 views] Top|| File under:
Sarkozy, UAE Interior Minister open "Maritime Peace Camp" in Abu Dhabi
The camp is a French base spread over three sites in the UAE, including the maritime base in Abu Dhabi port, the air base which will host three French combat planes and a military training camp.


French President Nicolas Sarkozy and UAE Lt. General Sheikh Saif bin Zayed Al Nahyan, Deputy Prime Minister and Minister of Interior, inaugurated on Tuesday the maritime peace camp at Abu Dhabi seaport.

The camp is a French base spread over three sites in the UAE, including the maritime base in Abu Dhabi port, the air base which will host three French combat planes and a military training camp.


Three airplanes? Is that enough to be useful? Not snark, I have no idea about such things.

Depends on the type, of course, but three patrol/intel airplanes could be very useful. You'd put one in the air on a daily basis.

Inauguration ceremony was attended by Sheikh Abdullah bin Zayed Al Nahyan, Foreign Minister, Abdul Rahman Mohammed Al Owais, Minister of Culture, Youth and Community Development, French Foreign Minister Dr Bernard Kouchner, Lt. General Hamad Mohammed Thani Al Rumaithi, Chief of Staff of the UAE Armed Forces, UAE ambassador to France Abdullah Nasser Al Amiri and French Ambassador to UAE Alain Azouaou.
Posted by: Seafarious || 05/27/2009 00:00 || Comments || Link || E-Mail|| [336064 views] Top|| File under:
Bangladesh
TFI awe-struck
[Bangla Daily Star] Investigators could not glean any new information from former NSI chief Brig Gen (retd) Abdur Rahim about the smuggling of 10 trucks of arms during his remand at taskforce for interrogation (TFI) cell in Dhaka.

TFI officials were rather busy making Rahim's stay at the cell comfortable, arranging television, refrigerator and air cooler for him, sources said.

Assistant Superintendent of Police of Criminal Investigation Department (CID) Maniruzzaman, who is investigating the arms haul case, told The Daily Star that they were taking the former National Security Intelligence (NSI) boss to Chittagong yesterday at the end of the six-day interrogation period.

Rahim might be produced before the Chittagong court with a prayer for taking him for further interrogation in connection with the haul of 10 truckloads of arms and ammunition at the jetty of Chittagong Urea Fertiliser Company Ltd in the early hours of April 02, 2004.

Sources close to the TFI cell informed that junior officials were assigned the interrogation job and they could not get any significant information from Rahim.

"It seems that officials assigned to quiz such a former senior officer were too preoccupied with addressing him 'sir'," said a source wishing anonymity.

Rahim was arrested on May 16 after former NSI director Wing Commander (retd) Sahab Uddin named him in his statement.

The source said during the interrogation at TFI Rahim denied his link with the smuggling, and rather pinned the blame on Sahab and field officer Akbar.

"Protesting his innocence, Rahim said he came to know about the arms haul after former state minister for home Lutfozzaman Babar phoned him and wanted to know if he had any knowledge about the incident," the official said.

Rahim also said he had formed an enquiry committee led by Brig Enam after the incident and reported to the home ministry that Sahab was a corrupt official and was involved in arms dealing while Akbar was involved in various crimes in Chittagong, the source said.

Rahim also claimed to have transferred Akbar to Noakhali for his involvement with criminal activities.

Sources said Rahim willingly gave a two-page statement in which he mentioned his "heroic" deeds while in service. He said he played a pivotal role in foiling the forward march of a brigade from Bogra during the coup attempt by former army chief General Nasim in 1996.

Besides saving himself, Rahim is also trying to shield the then ministers, state ministers and other high profile political leaders, the sources added.

They said since CID interrogators could not make any headway in the investigation quizzing Rahim, the police are likely to pray to the court to take Rahim on further remand.

Sahab Uddin in his confessions to the TFI said that Rahim and another former NSI top boss Maj Gen (Retd) Rezzaqul Haider Chowdhury, two officials of a high commission of a neighbouring country and the managing director of the Aga Rahman Yousuf (ARY) Group held several meetings at home and abroad in connection with the arms dealing.

Sahab said the ARY Group gave Rahim £40,000 as bribe at the NSI DG's Gulshan Safe House in November 2003.

Sahab also mentioned that "as far as his knowledge goes", BNP Chairperson Khaleda Zia's son Tarique Rahman attended a meeting in Dubai in 2003 and another at Sonargaon Hotel in Dhaka in February 2004 with officials of the ARY Group and the high commission.

The meetings held in Dhaka were also attended by Paresh Barua alias Amir Bhai, he said.
Posted by: Fred || 05/27/2009 00:00 || Comments || Link || E-Mail|| [336064 views] Top|| File under:
China-Japan-Koreas
N.K. says not bound to armistice
"Mr. Kagan, Mr. Robert Kagan to the black courtesy phone ..."

North Korea said yesterday it would conduct military strikes and would no longer be bound to the armistice agreement in response to Seoul's recent decision to fully join the Proliferation Security Initiative.

"Our revolutionary forces will consider the full participation in the Proliferation Security Initiative as a declaration of war against us and will immediately and effectively respond with military strikes against any attempts - including inspections and crackdowns - to inspect our ships," said the North's permanent military mission to the joint security area of the inter-Korean truce village of Panmunjeom.

Pyongyang's statement also said since it will no longer abide by the armistice, it could no longer guarantee the safety of South Korean and U.S. military ships and private vessels moving along the western sea border.

The South Korean Joint Chiefs of Staff issued a statement pledging a "stern response to any provocation by the North."

The military tightened security on the West Sea. The Navy forward-deployed a 3,500 ton-class KDX-I destroyer and readied additional artillery and missiles near the maritime border, military officials said. Seoul also activated an exclusive task force to keep North Korea's nuclear activities in check.

President Lee Myung-bak ordered the government to respond calmly to the North's threat while he met his foreign affairs advisers.

The North's latest threats came a day after South Korea announced its decision to fully participate in the PSI, a U.S.-led campaign to fight the trafficking of weapons of mass destruction and related materials. Under the campaign, member countries are encouraged to interdict and seize ships and planes suspected of carrying weapons of mass destruction. Pyongyang has said it considers the exercise a violation of the Korean War armistice, which bans attempts at naval blockage in the region.

Seoul's decision to upgrade its status in the PSI to full-membership from its previous observer status followed on the heels of North Korea's second nuclear test conducted on Monday. It had been planning to become a member since March, but delayed the announcement to support the efforts for reconciling with Pyongyang.

The North also fired five short-range missiles between Monday and Tuesday.

Pyongyang said the tests were to help strengthen its nuclear deterrence. Government sources are now expecting possible further military activity in the West Sea, as the North has banned ships from the area, suggesting the communist state is preparing to launch short-range missiles there.

In 2006, North Korea had coupled its first nuclear test with the launch of seven launches, including a long-range missile.

The latest nuclear test from the North was in line with the threats it issued shortly after the United Nations Security Council denounced its April 5 rocket launch. Pyongyang has also since boycotted the six-nation talks aimed at denuclearization.

Considering that the North has slapped away the United States' offers at bilateral talks, some experts now believe that the North may be seeking official nuclear power status. But others, citing the crude level of North Korea's nuclear technology, say Pyongyang has set its sights too high.

"While North Korea might have a few nuclear weapons, their capabilities are both quantitatively and qualitatively well below the capabilities of even the small nuclear powers (India and Pakistan), let alone China or Britain or France or Israel, and North Korea is immensely less capable than the United States or Russia," said Bruce Bennett, a senior researcher at the U.S.-based RAND Corp.
"If the term 'nuclear power' refers to these other eight states, North Korea is not of comparable stature and should not be referred to in a manner that makes it a peer of the other eight."


As was pointed out elsewhere in the Burg, even a 2kT nuclear blast can ruin your day.
Posted by: Kofi Claitle6576 || 05/27/2009 10:47 || Comments || Link || E-Mail|| [336085 views] Top|| File under:
Japan to impose outright exports ban on N. Korea following nuke test
[Kyodo: Korea] Japan has decided to impose an outright ban on exports to North Korea as part of its efforts to toughen sanctions on Pyongyang following MondayŽs nuclear test by the country, government sources said Tuesday. But the proposed ban is expected to have only a limited impact on the reclusive nation, as the total value of exports is relatively small.
Posted by: Fred || 05/27/2009 00:00 || Comments || Link || E-Mail|| [336063 views] Top|| File under:
Aso, Obama agree on need for new U.N. resolution on N. Korea
[Kyodo: Korea] Japanese Prime Minister Taro Aso and U.S. President Barack Obama agreed Tuesday that the U.N. Security Council must swiftly adopt a new resolution to impose ŽŽadditional sanctionsŽŽ on North Korea for conducting a second nuclear test in defiance of an existing resolution, Japanese government sources said. In telephone conversations held Tuesday morning to discuss an appropriate response to the latest action on the part of Pyongyang, the two leaders agreed to encourage China and Russia to cooperate in adopting a fresh U.N. Security Council resolution, the sources said.
Posted by: Fred || 05/27/2009 00:00 || Comments || Link || E-Mail|| [336068 views] Top|| File under:
Japan: LDP panel largely agrees on proposing ability to hit enemy bases
[Kyodo: Korea] A defense panel of the ruling Liberal Democratic Party largely agreed Tuesday to propose that Japan acquire the capability to take out enemy bases under new National Defense Program Guidelines. The proposal, which is in large measure a response to North KoreaŽs nuclear test on Monday and its April 5 rocket launch, is likely to be controversial given that some government officials and lawmakers have expressed reservations about making the leap.
Posted by: Fred || 05/27/2009 00:00 || Comments || Link || E-Mail|| [336065 views] Top|| File under:
China conveys nuclear test opposition to N. Korea
[Kyodo: Korea] hina, which has publicly announced its opposition to North KoreaŽs nuclear test, said Tuesday it has directly conveyed the dissatisfaction to its neighbor. ŽŽChina has directly conveyed its positionŽŽ to North Korea, Foreign Ministry spokesman Ma Zhaoxu said at a regular press conference.
Posted by: Fred || 05/27/2009 00:00 || Comments || Link || E-Mail|| [336062 views] Top|| File under:
Wasting his breath, Lee urges Obama not to reward N. Korea
President Lee Myung-bak asked U.S. President Barack Obama not to reward North Korea's saber-rattling during a telephone conversation yesterday.

The leaders discussed their response to Pyongyang's second nuclear test internationally condemned as a threat to world peace and a violation of a U.N. resolution. In a 20-minute conversation, Lee reminded Obama of Pyongyang's first nuclear test in 2006 "through which North Korea got rewards including the resumption of dialogue with the international community," presidential spokesman Lee Dong-kwan told reporters. "We need to refer to the experience," President Lee was quoted as saying. "The international community should cooperate closely to prevent a repetition."


Please, Obama will capitulate again and again.
Posted by: GirlThursday || 05/27/2009 00:00 || Comments || Link || E-Mail|| [336064 views] Top|| File under:
Home Front: Politix
Obama announces WH changes to create new "National Security Staff"
President Barack Obama on Tuesday announced that he would fully integrate White House staff supporting national security and homeland security into a new "National Security Staff" that will support all White House policymaking activities related to international, transnational and homeland security matters.

Establishment of the new National Security Staff, under the direction of the National Security Adviser, "will end the artificial divide between White House staff who have been dealing with national security and homeland security issues," Obama said in a White House announcement.


Good to know they are at least thinking about such things.

The President also announced that he would maintain the Homeland Security Council as the principle venue for interagency deliberations on issues that affect the security of the homeland such as terrorism, weapons of mass destruction (WMD), natural disasters and pandemic flu. "The Homeland Security Council, like its National Security Council counterpart, will be supported by the National Security Staff," he said.

In addition, Obama said he would establish new directorates and positions within the National Security Staff to deal with new and emerging challenges associated with cybersecurity, WMD terrorism, transborder security, information sharing and resilience policy, including preparedness and response.

Obama said he would retain the position of Assistant to the President for Homeland Security and Counterterrorism as principal White House adviser on these issues, "with direct and immediate access to me."

"The security of our homeland is of paramount importance to me, and I will not allow organizational impediments to stand in the way of timely action that ensures the safety of our citizens," he said.


Good again. Hopefully timely action means before something really bad actually happens.

The President also announced creation of a new Global Engagement Directorate "to drive comprehensive engagement policies that leverage diplomacy, communications, international development and assistance, and domestic engagement and outreach in pursuit of a host of national security objectives, including those related to homeland security."


Can someone translate that for me?

The actions were based on a review of findings and recommendations in a Presidential Study Directive that Obama ordered last February to determine how the White House should be organized to deal with homeland security and counterterrorism issues, he noted.
Posted by: Seafarious || 05/27/2009 00:00 || Comments || Link || E-Mail|| [336063 views] Top|| File under:
Home Front: WoT
Army chief: Troops could be in Iraq after 2012
The United States could have fighting forces in Iraq and Afghanistan for a decade, the top Army officer said, even though a signed agreement requires all U.S. forces to be out of Iraq by 2012.

Gen. George Casey, Army chief of staff, said Tuesday his planning envisions combat troops in Iraq and Afghanistan for a decade as part of a sustained U.S. commitment to fighting extremism and terrorism in the Middle East. "Global trends are pushing in the wrong direction," Casey said. "They fundamentally will change how the Army works."

Casey said several times that he wasn't the person making policy, but the military was preparing to have a fighting force deployed in Iraq and Afghanistan for years to come. Casey said his planning envisions 10 combat brigades plus command and support forces committed to the two wars.

When asked whether the Army had any measurement for knowing how big it should be, Casey responded, "How about the reality scenario?"

The reality scenario, he said, must take into account that "we're going to have 10 Army and Marine units deployed for a decade in Iraq and Afghanistan."

Casey stressed that the United States must be ready to take on sustained fights in the Middle East while meeting its other commitments.

He reiterated statements made by civilian and military leaders that the situation in Afghanistan would get worse before it gets better. "There's going to be a big fight in the south," he said.

Casey added that training of local police and military in Afghanistan was at least a couple years behind the pace in Iraq, and it would be months before the U.S. deployed enough trainers. There's a steeper curve before training could be effective in Afghanistan, requiring three to five years before Afghanis could reach the "tipping point" of control.

He also said the U.S. had to be careful about what assets get deployed to Afghanistan. "Anything you put in there would be in there for a decade."

As Army chief of staff, Casey is primarily responsible for assembling the manpower and determining assignments. He insisted the Army's 1.1-million size was sufficient even to handle the extended Mideast conflicts.

"We ought to build a pretty effective Army with 1.1 million strength," Casey said. He also noted that the Army's budget had grown to $220 billion from $68 billion before the Sept. 11, 2001, terrorist attacks on the United States.

He said the Army is two-thirds of the way through a complete overhaul from the Cold War-era force built around tanks and artillery to today's terrorist-driven realities. The Army has become more versatile and quicker by switching from division-led units to brigade-level command.

Casey said the Army has moved from 15-month battlefield deployments to 12 months. His goal is to move rotations by 2011 to one year in the battlefield and two years out for regular Army troops and one year in the battlefield and three years out for reserves. He called the current one-year-in-one-year-out cycle "unsustainable."
Posted by: ed || 05/27/2009 07:56 || Comments || Link || E-Mail|| [336065 views] Top|| File under:
India-Pakistan
Taliban 'staring defeat in the face'
The Pakistan Army has rejected the Taliban's vow of "no shooting in Mingora" as a "ploy" by the defeated Taliban by which to gain a respite and escape. Observers said the move could be a ruse designed to gain breathing space, and that was not a formal ceasefire. Taliban spokesman Muslim Khan's vow to not fire "even a single bullet" came after a series of setbacks for the Taliban in street-to-street battles over the past week. "Our aides will remain there in Mingora, but we will not attack, we will not fire shots," he said.

Muslim Khan is one of the two senior Taliban commanders believed to be still in Mingora along with an estimated 1,000 fighters. While a slew of mid-level commanders have been killed, The Independent noted on Tuesday that the Taliban leadership remains at large. Maj Gen Athar Abbas, the chief army spokesman, dismissed suggestions that it halt its operation in response. The Taliban, he said, were "staring defeat in the face... They are now remembering the civilians whom they used to behead and decapitate". Taliban are said to be fleeing Mingora and heading towards their stronghold in Kabal, across the Swat river. The army pushed into Kabal from a base in the town of Kanju but has conceded there was "stiff resistance". Meanwhile, Information Minister Qamar Zaman Kaira said the number of people displaced by the fighting had risen to 2.3 million.
Posted by: Fred || 05/27/2009 00:00 || Comments || Link || E-Mail|| [336065 views] Top|| File under: TTP
Malik asks militants to surrender
[Geo News] Federal Interior Minister Rehman Malik on Tuesday said that militants' game is over, urging the so-called militants' commanders to lay down arms. The interior minister said that militants' hideouts would be targeted everywhere. He blamed the terrorists for the hardships being faced by the internally displaced persons of Swat and other parts of Malakand. But added that the government would soon overcome their difficulties He told that a high-level meeting would be held on Wednesday to review the prevailing law and order situation in Sindh.
Posted by: Fred || 05/27/2009 00:00 || Comments || Link || E-Mail|| [336063 views] Top|| File under: TTP
India links Indo-Pak dialogue with probe in 26/11
[Geo News] Extending a "hand of friendship" to Pakistan on Monday, IndiaŽŽs new External Affairs Minister Somanahalli Mallaiah Krishna said that the resumption of Pakistan-India dialogue rests upon the results of ongoing probe into Mumbai attacks. Talking to an Indian news channel, Krishna said Pakistan should take fierce and concrete action against those offenders having involvement in Mumbai mayhem and this is the sole core condition for the resumption of dialogue between both states. Indian FM urged upon the ruling leadership of Pakistan to swoop hard upon the hidden terrorists outfits existing in Pakistan following which, the door of composite dialogue between two neighboring nuclear states could be reopened. It is pertinent to mention that the Indian FM statement came after the Pakistani government invited newly elected Indian government to resumption of composite dialogue.
Posted by: Fred || 05/27/2009 00:00 || Comments || Link || E-Mail|| [336064 views] Top|| File under: Govt of Pakistan
US says will play role in Indo-Pak dialogue: Gilani
[Geo News] The United States would play a role in resumption of Pakistan-India dialogue for the resolution of all their outstanding issues including the core issue of Kashmir.

This was stated by Senator Thomas Carper, leader of the US Senate delegation comprising Senator Mark Udall, Senator Jeanne Shaheen, Senator Kay Hagan and Senator Mark Bagich during their meeting with Prime Minister Syed Yusuf Raza Gilani at the Prime Minister House here Tuesday afternoon.

The US Senators pledged their support for expediting disbursement of the humanitarian assistance for the dislocated people of Swat and other areas of Malakand Division.

The delegation assured that the US would also assist Pakistan in capacity building of its security and law enforcement agencies to augment their strength in the campaign against extremism and terrorism.

The Prime Minister informed the US Senators about the necessity of the military operation in Swat and other areas of Malakand Division. He also highlighted his government's efforts to cater for the growing needs of dislocated persons.

The Prime Minister said that Pakistan was involved in two fronts in which on the one hand a full fledged operation was underway to clear these areas from militants while on the other hand it was trying to cope with the large number of displaced persons, the number of which has now exceeded 2.7 million.

The Prime Minister while dilating on the immediate needs of Pakistan noted that very little of the pledged international assistance had so far been received. He emphasized that Pakistan in that eventuality would require enhanced assistance from the international community particularly of the US.

The Friends of Democratic Pakistan should take into account the ground realities to strengthen the hands of Pakistan in the global war against terrorism, he added.

He called for strengthening of intelligence sharing and increased cooperation between Pakistan and the US to effectively counter the menace of terrorism and extremism.
Posted by: Fred || 05/27/2009 00:00 || Comments || Link || E-Mail|| [336065 views] Top|| File under: Govt of Pakistan
Miliband pledges every-possible help for Pak IDPs
[Geo News] British Foreign Secretary David Miliband today called his Pakistani counterpart Shah Mahmood Qureshi to get information about Swat operation and the internally displaced persons. British Foreign Secretary Miliband telephoned Qureshi on his way to Turkey from Greece. On this occasion, Qureshi apprised Miliband of the progress and successes achieved in an ongoing military operation against militants in Malakand. He said that the government would spare no efforts to help the displaced civilians with the cooperation of international community.


Does that mean we're not needed?

The foreign minister further said that Pakistan needed more cooperation from the world for provision of relief to more than 2 million displaced persons. Miliband assured that the Britain would offer every possible cooperation to Pakistan for the rehabilitation of the IDPs. Two foreign ministers also exchanged views on the next European Union summit to be held in Brussels on June 17.
Posted by: Fred || 05/27/2009 00:00 || Comments || Link || E-Mail|| [336065 views] Top|| File under: Govt of Pakistan
International-UN-NGOs
Candidates to succeed ElBaradei review agendas before IAEA governors
The International Atomic Energy Agency (IAEA) Board of Governors is to convene in a closed session Tuesday for presentations by the five candidates nominated to succeed current IAEA Chairman, Dr. ElBaradei.



Diplomatic sources told KUNA the top three candidates are Jean-Pol Poncelet of Belgium, Ernest Petric of Slovenia, and Luis Echavarri of Spain.

Diplomatic sources told KUNA the top three candidates are Jean-Pol Poncelet of Belgium, Ernest Petric of Slovenia, and Luis Echavarri of Spain. The other two candidates hoping to succeed ElBaradei next fall are Yukiya Amano of Japan and Abdul Samad Minty of South Africa. The last two have vied for the post but failed to secure the required two-thirds of the vote within the Board of Governors in an extraordinary session in late March.

The board is still to set a date for a new deliberation and vote and the item is to be listed on the agenda of the regular meeting due in mid June. The IAEA's Statute states "The staff of the Agency shall be headed by a Director General. The Director General shall be appointed by the Board of Governors with the approval of the General Conference for a term of four years. He shall be the chief administrative officer of the Agency." This means the chief has to be named no later than June so that the annual General Conference in September may approve the appointment.

In the March extraordinary session, the Japanese candidate secured 23, 22, and then just 19 out of 35 votes in the first, second, and third deliberation. The South African figure meanwhile secured 12, 12, and then 15 votes.

The IAEA plays a vital role in encouraging member states to pursue peaceful use of nuclear technology, monitoring nuclear facilities and activity worldwide, verifying non-violation of the Non-Proliferation Treaty, and ascertaining there are no un-declared nuclear programs.

Established in 1953, the IAEA now has a staff of 2,200 from 90 countries and an annual budget of some USD 290 million. Dr. ElBaradei is the IAEA's fourth Director General since 1997. He was first appointed to the office effective December 1997, and reappointed in 2001 and 2005. The 2005 Nobel Prize Laureate follows Hans Blix (1981-1997); Sigvard Eklund (1961-1981); and Sterling Cole (1957-1961).
Posted by: Seafarious || 05/27/2009 00:00 || Comments || Link || E-Mail|| [336072 views] Top|| File under:
Israel-Palestine-Jordan
Give us a State and the Juice can stay
RAMALLAH: Ahmed Qorei, the head of Palestinian negotiating team with Israel, said that Jewish occupiers could live under Palestinian law and can become Palestinian citizens.

"(Former US Secretary of State) Condoleezza Rice told me she understood our position about Ariel but that Ma'aleh Adumim (an Israeli settlement in part of the West Bank that would become part of a Palestinian state) was a different matter," Qorei said in an interview yesterday with the Israeli daily Haaretz.

"I told her, and (former Israeli Foreign Minister Tzipi) Livni, that those residents of Ma'aleh Adumim or Ariel who would rather stay in their homes could live under Palestinian rule and law, just like the Israeli Arabs who live among you. They could hold Palestinian and Israeli nationalities. If they want it — welcome," Qorei said when asked if Israel would agree to evacuate Ma'aleh Adumim's 35,000 occupiers.

"Israeli settlements in the heart of the territories would be a recipe for problems. Israel evacuated all the settlements in Yamit and in the Gaza Strip. All the prime ministers who negotiated with Syria, including Netanyahu, agreed to evacuate all the settlements from (the Golan) Heights. So why is it so difficult for you to evacuate the settlements in the West Bank?"

Qorei added that "negotiating the annexation of Ariel to Israel is a waste of time. Ma'aleh Adumim and Givat Ze'ev must also be part of Palestine. Any agreement must guarantee our territorial contiguity; leave historical sites in our hands, especially Jerusalem, as well as natural resources, especially water."
Posted by: classer || 05/27/2009 00:00 || Comments || Link || E-Mail|| [336067 views] Top|| File under:
Lack of cash worsens Gaza humanitarian crisis
[Al Arabiya Latest] Palestinians in the Gaza strip are facing a monetary crisis of immense proportions as salaries have been frozen, humanitarian aid deleted and welfare checks cancelled in the face of a banking and liquidity crisis brought on by Israel's blockade.

Although Israel allowed a $12 million transfer into the impoverished Gaza strip earlier this week, cash transfers have been tightly restricted since Hamas took control of Gaza in June 2007 and especially since the war that ended this past January, the UN office for the Coordination of Humanitarian Affairs said Monday.

After Hamas took control of Gaza Israel began restricting flow of cash transfers to irregular transfers of 50-100 million shekels ($12 million),

The $12 million cash infusion will go towards paying the salaries of 65,000 Palestinian Authority staff in Ramallah in the West Bank, who have frequently gone without salaries since the lack of cash has hampered basic financial transactions.
Posted by: Fred || 05/27/2009 00:00 || Comments || Link || E-Mail|| [336066 views] Top|| File under: Hamas
Aid workers bring medical equipment to Gaza
[Jerusalem Post Middle East] About 20 aid workers stranded at the Egypt-Gaza border for two days were allowed into the Palestinian territory Monday with badly needed medical equipment, according to a Hamas official.

But others were kept out by Egyptian authorities, according to the official, Ghani Hamad, who is in charge of the Rafah border crossing guards.

Egypt and Israel have enforced a strict blockade on Gaza since the militant Islamic Hamas overran the territory two years ago, allowing limited amounts of humanitarian supplies in.

The 160-member group, called Hope for Gaza Convoy, was waiting to deliver 25 ambulances, a kidney dialysis machine, wheelchairs and more than $47,000 worth of medicine paid for with money raised by charities and donations, said Gerry MacLochlainn, a member of the Derry City Council in Ireland who accompanied the group.

Hamad said 20 members of the group and all the equipment were allowed into Gaza. He said he did not know why Egypt kept the other aid workers out.

Medical equipment has been in especially short supply since Israel's three-week offensive against militants in Gaza ended in late January. More than 1,150 Palestinians were killed and several thousand wounded during the offensive, meant to stop daily rocket barrages from Gaza at Israel.
Posted by: Fred || 05/27/2009 00:00 || Comments || Link || E-Mail|| [336073 views] Top|| File under: Hamas
Abbas to press Obama on settlements
[Jerusalem Post Middle East] Palestinian Authority President Mahmoud Abbas said on Monday he would focus on Israel's refusal to stop the building of settlements when he holds talks with US President Barack Obama later this week, Reuters reported.

Prime Minister Binyamin Netanyahu rejected US calls on Sunday for a full settlement freeze in the West Bank and told his cabinet he would not accept limits on building of Jewish enclaves within Jerusalem.

"We are aware of Mr Netanyahu's positions and I'm not going to engage on this subject through the media. This is one of the main issues I'll take with me to Washington," Abbas told reporters in Ottawa, Canada.

Abbas, slated to meet Obama on Thursday, ruled out restarting long-stalled peace talks until Israel commits itself to the creation of a Palestinian state and halts expansion of settlements.

"I really believe that we have a good opportunity to advance and make a comprehensive peace in the region. We don't need to reinvent the wheel," he said after meeting Canadian Foreign Minister Lawrence Cannon.

Speaking through an interpreter, Abbas said that regardless of what plan was used as a basis for a peace deal, "the common denominator is to end the Israeli occupation that began in 1967 (and) to establish a Palestinian state that would live side by side in peace and security with the state of Israel".
Posted by: Fred || 05/27/2009 00:00 || Comments || Link || E-Mail|| [336066 views] Top|| File under: Palestinian Authority
Israel will give up outposts for US deal on Iran
[Al Arabiya Latest] Israeli Prime Minister Benjamin Netanyahu is willing to tear down settlement outposts in the occupied West Bank in return for U.S. backing on its stance on arch-foe Iran, local media reported on Tuesday.

Netanyahu told his right-wing Likud faction on Monday that Israel would have to dismantle what it considers illegal outposts, as demanded by Washington, since the issue of Iran was more important, newspaper reports said.

"I identify the danger and that's why I am willing to take unpopular steps such as evacuating outposts. The Iranian threat is above everything," the mass-selling Yediot Aharonot quoted Netanyahu as saying.

"There are things on which you have to compromise."

Since returning to the prime minister's post on March 31, Netanyahu has repeatedly said that Iran's controversial nuclear drive posed the biggest threat to Israel since its creation in 1948.
Posted by: Fred || 05/27/2009 00:00 || Comments || Link || E-Mail|| [336064 views] Top|| File under: Govt of Iran
Jordan's gov't summons Israeli Ambassador protesting deliberations at Knesset
Jordanian Ministry of Foreign Affairs on Tuesday summoned the Israeli Ambassador in Amman to protest discussions at the Israeli Knesset over the two-state issue.

Israeli MPs were discussing a proposal from some lawmakers over "two states for two people on the banks of the Jordan River".

Jordanian News Agency (Petra) said Foreign Minister Nasser Judeh said "Jordan was dismayed by the debate and categorically rejected the proposal submitted by a Knesset member," calling on the Israeli government for a clear explanation of what took place in the Knesset. The minister reiterated Jordan's "clear and firm position" on supporting the setting up of an independent Palestinian state, of which it should be on Palestinian national soil. Moreover, it constituted a higher, strategic, and Jordanian interest, he said.

Judeh stressed the fact that Palestinian state should be established on the basis of the two-state solution and the Arab peace initiative as well as related UN resolutions as part of a comprehensive regional solution.
Posted by: Seafarious || 05/27/2009 00:00 || Comments || Link || E-Mail|| [336064 views] Top|| File under:
Sri Lanka
Lanka accused of Žethnic cleansingŽ
[Bangla Daily Star] The Sri Lankan government has been accused of launching a campaign of "ethnic cleansing" following its victory over the Tamil Tigers in the country's 26-year long civil war.

According to The Telegraph, aid officials, human rights campaigners and politicians claim Tamils have been driven out of areas in the northeast of the country by killings and kidnappings carried out by pro-government militias. They say the government has simultaneously encouraged members of the Sinhalese majority in the south to relocate to the vacated villages.

One foreign charity worker told the Daily Telegraph the number of Tamils disappearing in and around Trincomalee, 50 miles south of the final conflict zone in Mullaitivu, had been increasing in the last three months.

He claimed to have known 15 of the disappeared, three of whom had been found dead. He said all three bodies showed signs of torture, while two were found with their hands tied behind their backs and single bullet wounds in their heads.

Another aid worker said the killings were part of a strategy to drive out the Tamils.

Many Tamils have sold their homes and land at below-market prices after members of their families had been killed or had disappeared, he said.

Since the victory earlier this month, President Mahinda Rajapaksa's government has been under pressure to 'win the peace' with a generous devolution package for Tamils in the north.

Ministers have said they want to break the identification of the Tamils with the northern and eastern provinces and integrate them into the Sinhalese majority population throughout the country.

Meanwhile, UN human rights chief Navi Pillay on Tuesday called for an international investigation into attacks on civilians during the final stages of the civil war in Sri Lanka.

"There are strong reasons to believe that both sides have grossly disregarded the fundamental principle of the inviolability of civilians," Pillay told the UN Human Rights Council as it opened a special session on Sri Lanka. "An independent and credible international investigation into recent events should be dispatched to ascertain the occurrence, nature and scale of violations of international human rights and international humanitarian law, as well as specific responsibilities," she added.

Pillay reiterated her concern about allegations that Tamil Tiger rebels prevented civilians from fleeing the combat zone in recent weeks and effectively used them as human shields. She also highlighted reports that the government fired heavy artillery on the densely populated conflict zone, and allegations that the army may have killed rebels who were trying to surrender.

"Establishing the facts is crucial to set the record straight regarding the conduct of all parties in the conflict," Pillay said in her video message.

Her remarks came as mainly Asian and Western countries tabled two draft resolutions for the special session that were largely at odds in their approach to the aftermath of the conflict.

The Asian-backed one, which was also sponsored by Sri Lanka, commended Sri Lanka's government while the mainly Western backed one called on Colombo to investigate alleged abuses and allow free access to displaced people.
Posted by: Fred || 05/27/2009 00:00 || Comments || Link || E-Mail|| [336067 views] Top|| File under:
UN call for Sri Lanka war probe
[BBC] The UN's high commissioner for human rights has called for an independent investigation into alleged atrocities by both sides in Sri Lanka's civil war. Navi Pillay said it was the only way to build a sustainable peace in Sri Lanka.

Her comments to the UN's Human Rights Council (UNHRC) come amid growing concern for more than 250,000 civilians now living in government-run camps. Sri Lanka has rejected Ms Pillay's demands and has called instead for financial aid to rebuild the country.

In her opening speech to the UNHRC's emergency summit in Geneva, Ms Pillay said there were "strong reasons to believe that both sides have grossly disregarded the fundamental principle of the inviolability of civilians".

She said an "independent and credible international investigation" should be carried out to establish "the occurrence, nature and scale of violations of international human rights and international humanitarian law, as well as specific responsibilities".

"Establishing the facts is crucial to set the record straight regarding the conduct of all parties in the conflict," she said. "Victims and survivors have a right to justice and remedies."

Her comments were echoed by the UN's Under Secretary for Humanitarian Affairs John Holmes, who told the BBC an investigation was essential if the country was to move forward. Mr Holmes said the Tamil Tigers (LTTE) had used civilians as human shields "in the most cynical and brutal way", but that civilians had also been "affected very badly" by being caught up in army shelling.
Posted by: Fred || 05/27/2009 00:00 || Comments || Link || E-Mail|| [336064 views] Top|| File under:
Who's in the News
58
[untagged]
5
TTP
4
Govt of Pakistan
3
Hamas
3
Govt of Iran
1
ISI
1
Moro Islamic Liberation Front
1
Palestinian Authority
1
Salafia Jihadiya
1
Taliban
1
Thai Insurgency
1
al-Qaeda
1
Abu Sayyaf
1
al-Shabaab
1
Iraqi Insurgency
Bookmark
E-Mail Me
The Classics
The O Club
Rantburg Store
The Bloids
The Never-ending Story
Thugburg
Gulf War I
The Way We Were
Bio
Merry-Go-Blog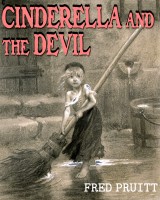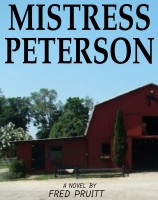 On Sale now!


A multi-volume chronology and reference guide set detailing three years of the Mexican Drug War between 2010 and 2012.

Rantburg.com and borderlandbeat.com correspondent and author Chris Covert presents his first non-fiction work detailing the drug and gang related violence in Mexico.

Chris gives us Mexican press dispatches of drug and gang war violence over three years, presented in a multi volume set intended to chronicle the death, violence and mayhem which has dominated Mexico for six years.
Click here for more information


Meet the Mods
In no particular order...


Steve White
Seafarious
tu3031
badanov
sherry
ryuge
GolfBravoUSMC
Bright Pebbles
trailing wife
Gloria
Fred
Besoeker
Glenmore
Frank G
3dc
Skidmark



Better than the average link...



Rantburg was assembled from recycled algorithms in the United States of America. No trees were destroyed in the production of this weblog. We did hurt some, though. Sorry.
34.204.181.91

Help keep the Burg running! Paypal: