Africa North
Amazigh say Beida government's fatwa authority incites genocide
[Libya Herald] The Supreme Amazigh Council has accused the Islamic affairs and endowments authority that is part of the Beida-based interim government of inciting genocide against the Amazigh community.

It follows a fatwa last week from the authority damning Ibadis as infidels and "Kharijites".



Ibadi Islam, which is neither Sunni nor Shiite, is followed by a large number Libyan Amazigh, as well as Amazigh in Tunisia and Algeria. It is also the official form of Islam in Oman... The Higher Committee of Fatwa in east Libya is made up of a group of radicals known as "Madkhalis." One of its prominent members, Hamid Abu Dwairah, was a former Jihadist in Afghanistan. The Madkhalis are followers of Saudi cleric Rabea Madkhali.

Ibadi Islam, which is neither Sunni nor Shiite, is followed by a large number Libyan Amazigh, as well as Amazigh in Tunisia and Algeria. It is also the official form of Islam in Oman.

The council, which is accepted by Amazigh communities throughout western Libya including Zuwara, Nalut and Jadu, has labelled the fatwa a threat to peace in Libya as well as a source of potential conflict with Tunisia and Algeria. The Benghazi-based endowments authority was being both racist and bellicose, its said, calling on Amazigh towns to step up security to prevent attacks on Amazigh individuals by

murderous Moslem

s.

The statement by the Benghazi endowments authority, which is firmly in the hands of Salafists


...Salafists are ostentatiously devout Moslems who figure the ostentation of their piety gives them the right to tell others how to do it and to kill those who don't listen to them...


, has already caused outrage across Libya. Even before the Supreme Amazigh Council responded, it was also seen as severely damaging relations between the Amazigh community and the eastern authorities.

Until now a significant proportion of those communities have supported the House of Representatives and the Libya National Army, although there is also a small, well-armed Islamist minority that backs Khalifa Ghwell.

More detail from Libya Observer
A number of diplomats, intellectuals and bloggers have shown outright condemnation and rage directed at the Higher Committee of Fatwa (HCF) of the Interim Government in east Libya following a controversial fatwa regarding the followers of Ibadism, the widespread Islamic doctrine in Libya's Amazigh towns, as "Khawarij and infidels."

On its official website, the HCF said the followers of Ibadism have gone astray, in response to a question on whether it was legitimate in Islam to pray behind an Ibadi Imam.



"Ibadism is a perverted version of Islam and it is not acceptable by Allah to pray behind them; its followers have no dignity"

"Ibadism is a perverted version of Islam and it is not acceptable by Allah to pray behind them; its followers have no dignity," it further explained.

Ibadism is an Islamic doctrine dominant in Oman, but also found in Algeria, Tunisia, Libya and east Africa.

The National Commission for Human Rights in Libya (NCHRIL) denounced the takfiri fatwa, saying in a statement that such fatwas undermine the national security and social peace. It called on the Religious Affairs Committee of House of Representatives to intervene immediately to stop this "dangerous escalation," which put the lives of people on danger.



Islam has no central religious authority. Any idiot can issue a fatwa, and many do.

The NCHRIL accused the Higher Committee of Fatwa of inciting violence and practicing religious and intellectual terrorism.

Among the long list of those angered by the Fatwa is Libya's former representative to the United Nations, Ibrahim Dabbashi. He called on the HCF to retract the takfiri fatwa immediately and urged the Interim Government to dissolve it if it failed to comply.

No edits to the fatwa have been made and no formal apology has been issued by either the HCF or the Interim Government regarding the matter until now.

In contrast, Tripoli-based Fatwa House reposted a fatwa it made in 2015 regarding Ibadism to falsify the takfiri fatwa of the HCF. The fatwa called for coexistence between the Sunnis and Ibadis and urged them to pray behind each other and spread love among their communities.

The Higher Committee of Fatwa in east Libya is made up of a group of radicals known as "Madkhalis." One of its prominent members, Hamid Abu Dwairah, was a former Jihadist in Afghanistan. The Madkhalis are followers of Saudi cleric Rabea Madkhali. Their influence in the east is on the rise. They formed their own brigades, which are now fighting alongside Dignity Operation forces. Ibadi Islam, which is neither Sunni nor Shiite, is followed by a large number Libyan Amazigh, as well as Amazigh in Tunisia and Algeria. It is also the official form of Islam in Oman.
Posted by: Fred || 07/13/2017 00:00 || Comments || Link || E-Mail|| [237 views] Top|| File under: Arab Spring
Arabia
UAE slams Al-Jazeera for anti-Semitism over imam's sermons
[IsraelTimes] After UN freedom of speech claim, Abu Dhabi says Qatari broadcaster promotes violence against Jews, denies Holocaust.


Now they're just getting nasty.

A top UAE official on Wednesday accused Qatar


...an emirate on the east coast of the Arabian Peninsula. It sits on some really productive gas and oil deposits, which produces the highest per capita income in the world. They piss it all away on religion, financing the Moslem Brotherhood and several al-Qaeda affiliates...


i broadcast giant al-Jazeera of anti-Semitism, discrimination and inciting religious hate, in a rebuttal to UN accusations of attacking freedom of expression.

The United Nations


...an organization which on balance has done more bad than good, with the good not done well and the bad done thoroughly...


has warned that demands that Qatar close al-Jazeera by a rival Soddy Arabia


...a kingdom taking up the bulk of the Arabian peninsula. Its primary economic activity involves exporting oil and soaking Islamic rubes on the annual hajj pilgrimage. The country supports a large number of princes in whatcha might call princely splendor. When the oil runs out the rest of the world is going to kick sand in the Soddy national face...


n-led alliance, which includes the UAE, violate basic freedoms.

The United Arab Emirates' state minister for foreign affairs, Anwar Gargash, hit back in a letter to UN rights chief Zeid Ra'ad Al Hussein.

In it, Gargash wrote that al-Jazeera had "promoted anti-Semitic violence by broadcasting sermons by the spiritual leader of the

Moslem Brüderbund

, Yusuf al-Qaradawi
...crackpot Egyptian Islamist theologian. He is best known for his program Shariah and Life on Al Jazeera, with an estimated audience of 60 million kindred souls worldwide. He is also well-known for IslamOnline, which occasionally advocates things like slavery and thumping the old lady with a rod no thicker than an inch, and has published more than 120 books, including Islam: The Future Civilization. Joe has long had a prominent role within the intellectual leadership of the Moslem Brüderbund. Some of his views have been controversial in the West, though less so among the rubes of the Mysterious East, and he was refused entry to the United Kingdom in 2008. In 2004, 2,500 Muslim academics from Saudi Arabia, Iraq and from the Palestinian territories condemned Qaradawi, and accused him of giving Islam a bad name....
Qaradawi, he added, had "praised Hitler, described the Holocaust as 'divine punishment,' and called on Allah to 'take this oppressive, Jewish, Zionist band of people... and kill them, down to the very last one.'"

The letter was published in a statement from the UAE National Media Council.

Saudi Arabia and its allies cut all ties with Qatar last month over accusations the country funded Islamist

Lions of Islam

and was too close to Shiite-ruled Iran, sealing the emirate's only land border and ordering its citizen to return home.

The closure of al-Jazeera is one of 13 wide-ranging demands the alliance placed on Doha as conditions to lift the "blockade," now in its second month.

On June 30, Al Hussein said the demand that al-Jazeera be shut down represented "an unacceptable attack on the right to freedom of expression and opinion."

Gargash's letter, dated July 9 but released Wednesday, also accuses al-Jazeera of having "repeatedly crossed the threshold of incitement to hostility, violence and discrimination" and lists multiple examples, among them broadcasting the speeches of slain al-Qaeda leader the late Osama bin Laden


... who doesn't live anywhere anymore...
Posted by: trailing wife || 07/13/2017 00:00 || Comments || Link || E-Mail|| [257 views] Top|| File under:
Ex-Al Jazeera staff 'linked to Egypt security agency'
[Al Jazeera] Hacked emails obtained by the Ottoman Turkish-based Anadolu news agency showed that a former Al Jazeera cameraman, who is suing the network, collaborated with Egyptian security agencies while working with the Doha-based television channel.

In an article published on Wednesday, Anadolu reported that Mohammed Fawzy had been providing Egyptian security agencies details of Al Jazeera programmes.

In one incident, he reportedly spoke about an event held by the

Moslem Brüderbund

's Freedom and Justice Party at the Harvard University that would be aired on Al Jazeera television.

Fawzy also reportedly coordinated with security agencies regarding his lawsuit against the network.

Fawzy is suing Al Jazeera for $7.4m for neglect and endangering the lives of journalists working in Egypt. He said Al Jazeera sent him to Cairo knowing that "it was guaranteed" he would be placed in durance vile
Drop the rod and step away witcher hands up!
Fawzy, along with a group of journalists, was detained in Egypt in 2013 on charges of stoking unrest and publishing false news.
Posted by: Fred || 07/13/2017 00:00 || Comments || Link || E-Mail|| [212 views] Top|| File under: Govt of Qatar (MB)
'Unfathomable pain and suffering' in Yemen
[Al Jazeera] United Nations


...the Oyster Bay money pit...


officials have warned that the conflict in the Arab world's poorest nation is intensifying daily, with

gang

s expanding, thousands facing the cholera epidemic, and seven million "on the cusp of famine".

Speaking before the UN Security Council on Wednesday, Ismail Ould Cheikh Ahmed, UN special envoy to Yemen, called on all parties "to act for the sake of peace," saying "excuses are unacceptable...especially when the solutions are in plain sight."

"The opportunity to reach peace is not yet lost," he said, urging the

politicians

to recognise that "the continuation of the war can only lead to more human and physical loss".

In the same meeting, UN humanitarian chief Stephen O'Brien said the warring parties and their outside backers should feel "deeply guilty" at driving a worsening conflict that has exposed millions of Yemeni civilians "to unfathomable pain and suffering", including seven million people now "on the cusp of famine."

He urged the Security Council to "lean much more heavily and effectively on the parties, and those outside Yemen


...an area of the Arabian Peninsula sometimes mistaken for a country. It is populated by more antagonistic tribes and factions than you can keep track of. Except for a tiny handfull of Jews everthing there is very Islamic...


who are leading this policy and action."

O'Brien said suspected cholera cases have been reported in nearly all the country's districts and at least 1,740 people have already died.

The $2.1bn humanitarian appeal for Yemen is only 33 percent funded, and the response to the cholera epidemic requires an additional $250m, of which just $47m has been received, he said.
Posted by: Fred || 07/13/2017 00:00 || Comments || Link || E-Mail|| [306 views] Top|| File under: Houthis
Britain
UK refuses to publish report on 'funding of extremism'
[Al Jazeera] The British government has announced that it would not publish in full its report on the sources of "funding of extremism" in

Britannia

, prompting opposition charges it was trying to protect its ally Soddy Arabia


...a kingdom taking up the bulk of the Arabian peninsula. Its primary economic activity involves exporting oil and soaking Islamic rubes on the annual hajj pilgrimage. The country supports a large number of princes in whatcha might call princely splendor. When the oil runs out the rest of the world is going to kick sand in the Soddy national face...


British Home Secretary Amber Rudd said on Wednesday that though some "extremist organizations" were receiving hundreds of thousands of dollars, she had decided against publishing the review in full.

"This is because of the volume of personal information it contains and for national security reasons," she said in a written statement to parliament.

The report, commissioned by former Prime Minister
David Cameron
... has stated that he is certainly a big Thatcher fan, but I don't know whether that makes me a Thatcherite, which means he's not. Since he is not deeply ideological he lacks core principles and is easily led. He has been described as certainly not a Pitt, Elder or Younger, but he does wear a nice suit so maybe he's Beau Brummel ...
in November 2015, was handed to the government last year, and ministers have been under pressure to release its findings following three deadly attacks in

Britannia

since March, which have been blamed on violent

gang

s.

The review found the most common source of support for these organizations was from small, anonymous donations from people based in

Britannia

, Rudd said.

But it also found overseas funding was a significant source of income for a small number of organizations.

"Overseas support has allowed individuals to study at institutions that teach deeply conservative forms of Islam and provide highly socially conservative literature and preachers to the UK's Islamic institutions," Rudd's statement said.

"Some of these individuals have since become of

hard boy

concern."

Critics were quick to see a cover-up to shield Saudi Arabia, a powerful Gulf ally of

Britannia

.
Posted by: Fred || 07/13/2017 00:00 || Comments || Link || E-Mail|| [242 views] Top|| File under:
Europe
Number of fatal terrorist attacks in western Europe increasing, data show
Useful graphs breaking out the data in different ways can be seen at the link.

[AlAhram] The number of terrorist attacks resulting in fatalities in western Europe increased in 2016, despite an overall drop in the number of incidents taking place, according to data released by the Global Terrorism Database.

The data shows that there were 30 such attacks resulting in fatalities in western Europe in 2016 and 23 in 2015. This compares with two attacks across the region resulting in fatalities in 2014 and five in 2013.

In addition, terrorist attacks have become more deadly, with 26.5 people on average being killed in 2015 and 2016, up from an average of four a year in the preceding three years.

The deadliest incident recorded in western Europe was the series of coordinated attacks on

Gay Paree

in November 2015 that resulted in the deaths of 130 people and was claimed by Islamic State
...formerly ISIS or ISIL, depending on your preference. Before that al-Qaeda in Iraq, as shaped by Abu Musab Zarqawi. They're very devout, committing every atrocity they can find in the Koran and inventing a few more. They fling Allah around with every other sentence, but to hear the pols talk they're not really Moslems....
Experts said IS group, responsible for seven of the 10 deadliest attacks since 2012, was increasingly encouraging the use of knives and vehicles over firearms and explosives by their followers.

"It's very different to the al Qaeda threat, which was obsessed with mass casualties, bringing down airliners", Dr. Sajjan Gohel, International Security Director with the Asia-Pacific Foundation think tank told

Rooters

. "What ISIS is trying to do is have a greater volume of attacks, but make it more cost effective and simpler."
Posted by: trailing wife || 07/13/2017 00:00 || Comments || Link || E-Mail|| [354 views] Top|| File under: Moslem Colonists
The Grand Turk
100,000 and Counting: No Letup in Turkey Coup Purges a Year On
[Bloomberg] The scale of The Sick Man of Europe Turkey


...the only place on the face of the earth that misses the Ottoman Empire....


's crackdown on alleged government opponents following last year's attempted coup was confirmed by a top official, as the nation prepares to mark the anniversary of the failed putsch amid deepening concern over the rule of law.

Authorities have fired 103,824 state employees and suspended 33,483 more since the July 15 bid to seize power by a section of the military, Deputy Prime Minister Numan Kurtulmus said in an interview. The purge of suspected followers of U.S.-based

holy man

Fethullah Gulen


... a Turkish preacher living in Pennsylvania whom the current govt of Turkey considers responsible for all the ills afflicting Turkey and possibly the entire world...


, accused by the government of orchestrating the coup attempt, is necessary to ensure national security, he said.

Justice Ministry data showed 50,546 suspected members of Gulen's organization were in prison on July 3, and that arrest warrants had been issued for 8,000 others. The preacher denies involvement in the takeover attempt.

"There might be crypto members of Feto who walk on the snow without leaving tracks," Kurtulmus said, using an abbreviation of Gulen's first name that officials have adopted since the defeated military power grab to refer to his movement. "Related agencies are carefully conducting their work against this possibility."

The unyielding assault on perceived threats to the government has raised twin alarms over the autonomy of judicial bodies and growing intolerance toward criticism of President Sultan Recep Tayyip Erdogan the First


... Turkey's version of Mohammed Morsi but they voted him back in so they deserve him...


, who narrowly won sweeping executive powers in a referendum this year. Among those detained have been journalists, academics and activists.

Amnesty Detentions
Just this week, Erdogan rebuffed criticism over the detention of a group of international rights activists, including the director of Amnesia Amnesty International Turkey, as they held a workshop on an island off Istanbul. "They gathered as if they were holding a meeting to continue July 15," the president said.

Amnesty criticized Turkey on Tuesday after the detentions were extended by seven days. "It is truly absurd that they are under investigation for membership of an armed terrorist organization," Amnesty Europe Director John Dalhuisen said in an email. "For them to be entering a second week in police cells is a shocking indictment of the ruthless treatment of those who attempt to stand up for human rights


One man's rights are another man's existential threat.


in Turkey." European leaders have also been alarmed by Turkey's drift toward authoritarian leadership.

Gulen and Erdogan were once close allies as they collaborated to limit the power of a common enemy -- the secularist army that had managed to keep Islamists from power since modern Turkey was founded close to a century ago. As Erdogan has strengthened his grip over Turkey, he has sought to limit the

holy man

's influence.

Media Assault
Over the past year, authorities have shut 110 media outlets for alleged links to Gulen's network, according to data from the Directorate of the Press, part of the prime minister's office, while 20 others were temporarily shuttered but allowed to resume reporting after they were cleared. The press accreditation of 715 journalists has been revoked.

Around 34,000 state employees suspended or made redundant in the crackdown have been reinstated after evidence of their innocence emerged, Kurtulmus said. The sackings and suspensions were carried out using decrees, which the state of emergency imposed right after the coup allows cabinet ministers to issue without parliamentary oversight, he said.

Judicial bodies have processed the cases of 168,206 people linked to the takeover attempt, the Justice Ministry said. About 48,000 have been released from custody but remain under court monitoring, it added.
Posted by: trailing wife || 07/13/2017 00:00 || Comments || Link || E-Mail|| [269 views] Top|| File under: Sublime Porte
Turkey issues detention orders for 34 former state TV personnel
[AlAhram] The Sick Man of Europe Turkey


...the only place on the face of the earth that misses the Ottoman Empire....


issued detention warrants on Wednesday for 34 former personnel of the state-owned broadcaster TRT in an investigation targeting supporters of the U.S.-based

holy man

accused of being behind last July's failed coup, state media said.

All 34 were suspected users of ByLock, an encrypted messaging app the government says was used by

holy man

Fetullah Gulen's followers, state-run Anadolu news agency reported. They were previously dismissed due to alleged links to the putsch.

In a separate operation, police detained 14 non-commissioned army officers early on Wednesday in six provinces in an investigation into the coup attempt, Dogan news agency said.
Posted by: trailing wife || 07/13/2017 00:00 || Comments || Link || E-Mail|| [225 views] Top|| File under: Sublime Porte
Great White North
Trudeau defends apology, multimillion $ payout to Gitmo terrorist
[RFE/RL] Canada's prime minister defended the government's apology and multimillion-dollar payment to a former Gitmo prisoner who pleaded guilty to killing a U.S. soldier in Afghanistan. Justin Trudeau said the deal was not about the merits of the case against Canadian-born Omar Khadr but the "charter of rights and freedoms" that protects all Canadians, "even when it is uncomfortable."

The deal with Khadr was based on a 2010 Canadian Supreme Court ruling that the nation's officials violated his rights at Guantanamo.

A person familiar with the payment said it was for 10.5 million Canadian dollars ($8 million), although the details were not officially released.

Khadr was 15 when he was captured by U.S. troops following a battle in which a U.S. soldier was killed at an Al-Qaeda compound in Afghanistan. Khadr, who was suspected of throwing a grenade that killed the soldier, was taken to Guantanamo and charged with war crimes. He pleaded guilty in 2010 and was sentenced to eight years. He was returned to Canada and was released in 2015 pending an appeal of his guilty plea, which he claims was made under duress.

Canada's Supreme Court ruled that Canadian intelligence officials obtained evidence from Khadr under "oppressive circumstances," including sleep deprivation, during interrogations at Guantanamo and then shared the evidence with U.S officials.

Many Canadians reacted angrily to the government apology and payout to Khadr, saying he is a terrorist.
Posted by: ryuge || 07/13/2017 00:00 || Comments || Link || E-Mail|| [445 views] Top|| File under: al-Qaeda
India-Pakistan
Rangers' policing powers in Karachi extended for 90 days
[DAWN] The Sindh government has approved an extension in the special powers of the Pakistain Rangers in Bloody Karachi


...formerly the capital of Pakistain, now merely its most important port and financial center. It is among the largest cities in the world, with a population of 18 million, most of whom hate each other and many of whom are armed and dangerous...


for 90 days.

According to a

blurb

issued from the office of Chief Minister Sindh Murad Ali Shah, the extension in the Ranger's powers will take effect from July 15.

The paramilitary force will remain deployed in the city until October 12.

The Rangers' action against criminal elements in Pakistain's commercial hub was initiated back in September 2013 when the federal cabinet empowered the paramilitary force to lead a targeted advance against criminals already identified by federal military and civilian agencies for their alleged involvement in

Posted by: Fred || 07/13/2017 00:00 || Comments || Link || E-Mail|| [228 views] Top|| File under: Govt of Pakistan
Iraq
Abadi: We will not issue amnesty for the 'murderous terrorists'
[ENGLISH.ALARABIYA.NET] Iraqi Prime Minister Haider al-Abadi asserted that Baghdad will not "pardon terrorists".

During his council of Ministers opening statement, Abadi stated, "the soldiers are human rights


One man's rights are another man's existential threat.


' defenders who sacrificed themselves for the liberation of humanity and the rescue of civilians. The government supports their efforts to defend human rights and will take a stance against any violation."

Abadi called on "humanitarian organizations to check and verify their sources and acknowledge the joy of the people of djinn-infested Mosul
... the home of a particularly ferocious and hairy djinn...
and their warm welcome to the brave Iraqi forces," wondering about what he described as "the grief and the wailing of some amid the glorious victory of the Iraqi Forces," and pondering about "the role played by this organizations when ISIS was slaughtering the people of Mosul and destroying everything in their way."


Amnesia Amnesty International has condemned Iraqi forces and their allies in the wake of the battle of Mosul. "The Iraqi government, at its highest levels, and the US-led coalition countries must immediately and publicly acknowledge the magnitude and seriousness of civilian casualties during the military operation they have taken to regain control of the country," said Lynn Malouf, research director of the Beirut Regional Office for Amnesia Amnesty International.

Abadi stressed in a statement not to allow for the return of the inflammatory and sectarian discourse, calling it an ISIS discourse. He emphasized that "no terrorist escapes punishment and we will not issue an amnesty for the murderous terrorists."

Abadi stressed that "the future direction of the government should be focused on the economic, developmental and educational sector, which is the basis for the renaissance of the state and society, and the need to fight corruption, which rotten the state and society with the necessity of respecting the law above all else."
Posted by: Fred || 07/13/2017 00:00 || Comments || Link || E-Mail|| [240 views] Top|| File under: Islamic State
ISIS declares Tal Afar as a separate kalifate
Tal Afar (IraqiNews.com) Islamic State has announced Tal Afar town, located west of Mosul, as an independent state from the proclaimed caliphate, according to a local source from Nineveh province.

"IS leadership in Tal Afar declared in a brief statement that the town has become an independent state from the caliphate and threatened strict punishment against whoever violates order," the source told AlSumaria News on Wednesday.

Speaking on condition of anonymity, the source said "Tal Afar has been completely controlled by Arabs and foreigners with no local leaders in the wake of the mass executions that was carried out over the past few weeks."

The group, according to the source, considered the town as independent with its leaders, which marks a sudden development that comes one day after the group announced the murder of its supreme leader Abu Bakr al-Baghdadi.

News reports circulated over the past few weeks have claimed that Baghdadi was killed in an airstrike in Syria.

Earlier this week, news reports mentioned that the group issued a brief statement in Tal Afar announcing that all the IS departments are working through alternative headquarters at the town, indicating the group's defeat in Mosul city.

In late June, a top leader in the town declared during a a sermon of Friday prayer that the town has become a temporary headquarter for the Caliphate.

On Friday, the group reportedly canceled the Friday prayers at all mosques in the town after a curfew was imposed in the wake of heavy shelling against procession of a prominent Arab leader there.

A source was quoted last week as saying that non-Iraqi IS militants executed the last local leader in Tal Afar and the town is currently run by Arab and foreign members after eliminating all the Iraqi leaders.

Tal Afar is one of the important strongholds still held by IS in Nineveh since August 2014.
Posted by: badanov || 07/13/2017 00:00 || Comments || Link || E-Mail|| [809 views] Top|| File under: Islamic State
Southeast Asia
Indonesian president signs regulation banning Hizbut Tahrir
[Jakarta Post] President Joko "Jokowi" Widodo has signed a regulation to ban Hizbut Tahrir Indonesia (HTI), an Islamic organization seeking to establish a global Islamic caliphate.

Presidential spokesperson Johan Budi said that Coordinating Minister for Political, Legal and Security Affairs Minister Wiranto would announce the decision on Wednesday. Chairman of the country's largest Muslim organization Nahdlatul Ulama Said Aqil Siraj, who met Jokowi on Tuesday, also confirmed Jokowi's decision to disband HTI, adding that the announcement would be made on Thursday, not Wednesday.

Earlier in March, the office of Coordinating Political, Legal and Security Affairs announced that the government would ban HTI from operating in the country on the grounds that its vision of establishing a caliphate contradicted the value of Pancasila, which values diversity and pluralism.


The decision to ban HTI came amidst worsening sectarianism during the course of the Jakarta gubernatorial election which saw Christian of Chinese descent Basuki Tjahaja "Ahok' Purnama facing off against former culture and education minister Anies Baswedan.

If the HTI is eventually dissolved, it would be the first Islamic organization to be banned in the period following the downfall of the New Order authoritarian regime in 1998. During the three decades of that regime, president Soeharto banned numerous Islamic organizations whose activities and ideas deemed to be threats to the country's founding ideology Pancasila.
Posted by: ryuge || 07/13/2017 00:00 || Comments || Link || E-Mail|| [215 views] Top|| File under: Hizb-ut-Tahrir
Syria-Lebanon-Iran
300 Displaced Syrians Return Home from Arsal
[AnNahar] Several hundred displaced Syrians in

Leb

have returned home on Wednesday to the Syrian town of Asal al-Ward, the National News Agency said.

Around 300 refuges, the second batch since beginning of 2017, left the al-Nour encampment in the northeastern border town of Arsal to Syria's Asal al-Ward, which lies in the western part of Syria's Qalamoun, NNA said.

They were accompanied by tight security measures, it said.

LBCI said a group of media

news hound

s headed from the Baalbek area towards to the outskirts of Yunin to cover the event.

Humanitarian agencies have recorded a notable trend of spontaneous returns to and within Syria in 2017, with more than 440,000 internally displaced people going back to their homes in the first six months of this year, the U.N. refugee agency UNHCR said.

In total, 260,000 refugees have gone back to Syria from neighboring countries since 2015.



Leb

hosts more than 1.5 million Syrian refugees, who amount to more than a quarter of the country's population not to mention undocumented individuals, many of whom live in informal tented settlements.

The Syria refugee influx into

Leb

has strained the country's infrastructure, and has also sparked accusations that refugee camps are harboring

holy warriors

from the war.

The World Bank says the Syrian crisis has pushed an estimated 200,000 Lebanese into poverty, adding to the nation's one million poor.

Refugees return to Syria from Lebanon in Hezbollah-mediated deal
[Ynet] A convoy of refugees began leaving the Lebanese border region for Syria on Wednesday, a security source said, the second group to return under an agreement brokered by the Lebanese Shi'ite group Hezbollah.

The Lebanese army escorted around 250 people out of the border town of Arsal, a security source said. The refugees headed for the Syrian town of Asal al-Ward across the border, northeast of Damascus.

A military media unit run by Damascus ally Hezbollah said the buses carried 60 families.
Posted by: trailing wife || 07/13/2017 00:00 || Comments || Link || E-Mail|| [236 views] Top|| File under: Hezbollah
Who's in the News
34
[untagged]
8
Islamic State
6
Govt of Pakistan
3
Arab Spring
2
Taliban
2
al-Shabaab (AQ)
2
Commies
2
Govt of Syria
2
Moslem Colonists
2
Sublime Porte
1
Govt of Qatar (MB)
1
Abu Sayyaf (ISIS)
1
Hamas
1
Haqqani Network
1
Hezbollah
1
Hizb-ut-Tahrir
1
Houthis
1
al-Nusra
1
Jamaat-e-Islami
1
Boko Haram (ISIS)
1
Maute group (IS)
1
Govt of Pakistain Proxies
1
al-Qaeda
Bookmark
E-Mail Me
The Classics
The O Club
Rantburg Store
The Bloids
The Never-ending Story
Thugburg
Gulf War I
The Way We Were
Bio
Merry-Go-Blog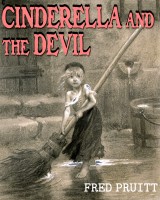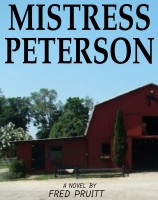 On Sale now!


A multi-volume chronology and reference guide set detailing three years of the Mexican Drug War between 2010 and 2012.

Rantburg.com and borderlandbeat.com correspondent and author Chris Covert presents his first non-fiction work detailing the drug and gang related violence in Mexico.

Chris gives us Mexican press dispatches of drug and gang war violence over three years, presented in a multi volume set intended to chronicle the death, violence and mayhem which has dominated Mexico for six years.
Click here for more information


Meet the Mods
In no particular order...


Steve White
Seafarious
Pappy
lotp
Scooter McGruder
john frum
tu3031
badanov
sherry
ryuge
GolfBravoUSMC
Bright Pebbles
trailing wife
Gloria
Fred
Besoeker
Glenmore
Frank G
3dc
Skidmark
Alaska Paul



Better than the average link...



Rantburg was assembled from recycled algorithms in the United States of America. No trees were destroyed in the production of this weblog. We did hurt some, though. Sorry.
3.237.186.116