Arabia
Yemen Revolution Leader calls on Sudan to withdraw its troops, stop fighting Yemeni people
[SABANEWS.NET] Yemen's Revolution Leader Sayyed Abdul Malik al-Houthi
...a Zaidi Shia insurgent group operating in Yemen. They have also been referred to as the Believing Youth. Hussein Badreddin al-Houthi is said to be the spiritual leader of the group and most of the military leaders are his relatives. The Yemeni government has accused the Houthis of having ties to the Iranian government, which wouldn't suprise most of us. The group has managed to gain control over all of Saada Governorate and parts of Amran, Al Jawf and Hajjah Governorates. Its slogan is God is Great, Death to America™, Death to Israel, a curse on the Jews ...
on Friday called on the Sudanese government to withdraw its troops from the Saudi-led aggression coalition and stop fighting the Yemeni people.

The call came in a televised speech aired by the state satellite TV on Friday night.

"I call on the dear Sudanese people to pressure their government into stopping to send its troops to fight the Yemeni people," Sayyed al-Houthi said.

The leader al-Houthi said that the Sudanese people are the dear brothers of the Yemeni people, but blaming the Sudanese President Omar al-Bashir

Head of the National Congress Party. He came to power in 1989 when he, as a brigadier in the Sudanese army, led a group of officers in a bloodless military coup that ousted the government of Prime Minister Sadiq al-Mahdi and eventually appointed himself president-for-life. He has fallen out with his Islamic mentor, Hasan al-Turabi, tried to impose shariah on the Christian and animist south, resulting in its secessesion, and attempted to Arabize Darfur by unleashing the barbaric Janjaweed on it. Sudan's potential prosperity has been pissed away in warfare that has left as many as 400,000 people dead and 2.5 million displaced. Omar has been indicted for genocide by the International Criminal Court but nothing is expected to come of it.
for being "greedy for Saudi money."

"But because of the Saudi money, the Sudanese president is sending the Sudanese army as mercenaries to fight the Yemeni people in the interest of the Saudi and UAE regimes," leader al-Houthi said.

He said "the Soddy Arabia


...a kingdom taking up the bulk of the Arabian peninsula. Its primary economic activity involves exporting oil and soaking Islamic rubes on the annual hajj pilgrimage. The country supports a large number of princes in whatcha might call princely splendor. When the oil runs out the rest of the world is going to kick sand in the Soddy national face...


and UAE are no more than tools at the hands of the United States... they are implementing A U.S. agenda to divide the unity of our people and our country... and in response, we will fight back to free our homeland from those foreign invaders."

The leader al-Houthi praised the achievements of the Yemeni Army and the Ballistic Missiles Forces for their patriotic role in defending the country against the Saudi-led military aggression.

"If we leave this life to tyrants, who use the force against the peoples, then there will be no more peace in this world," Sayyed Abdul Malik al-Houthi said.

Posted by: Fred || 02/04/2018 00:00 || Comments || Link || E-Mail|| [6468 views] Top|| File under: Houthis
Doha 'diffused' attempt by Riyadh, Abu Dhabi to invade Qatar: Defense minister
[PRESSTV] Qatar

...an emirate on the east coast of the Arabian Peninsula. It sits on some really productive gas and oil deposits, which produces the highest per capita income in the world. They piss it all away on religion, financing the Moslem Brotherhood and several al-Qaeda affiliates. Home of nutbag holy manYusuf al-Qaradawi...
's defense minister says Soddy Arabia


...a kingdom taking up the bulk of the Arabian peninsula. Its primary economic activity involves exporting oil and soaking Islamic rubes on the annual hajj pilgrimage. The country supports a large number of princes in whatcha might call princely splendor. When the oil runs out the rest of the world is going to kick sand in the Soddy national face...


and the United Arab Emirates had planned a military invasion of his country at the beginning of a diplomatic crisis that erupted last year when several states cut off diplomatic relations with Doha.

In an interview with The Washington Post on Friday, Khalid bin Mohammad Al Attiyah said Riyadh and Abu Dhabi had "tried everything" to destabilize Qatar, but "we have diffused this intention."

"They have intentions to intervene militarily," said Attiyah.

"They tried to provoke the tribes. They used mosques against us. Then they tried to get some puppets to bring in and replace our leaders," he added.

Attiyah, who traveled to the United States last week and held talks with his US counterpart Jim Mattis, described the beginning of the crisis by the Saudi-led bloc as an "ambush" that was "miscalculated."

Asked about Qatar's relations with Iran, Attiyah said that Qatar maintained "friendly relations with everyone."


Posted by: Fred || 02/04/2018 00:00 || Comments || Link || E-Mail|| [6467 views] Top|| File under: Govt of Qatar (MB)
Europe
German mosque must stop broadcasting call to prayer, court finds
[YAHOO] A mosque in northwest Germany may no longer broadcast its Friday midday call to prayer by loudspeaker for now after a local court upheld a challenge by a couple who live nearly 1 km (1,000 yards) away.

The Gelsenkirchen administrative court found that the town of Oer-Erkenschwick had not assessed the local

Moslem

community's request properly in 2013, but a court

front man

said on Friday that this did not prevent the mosque making a new application.

The local Christian couple had argued that the call to prayers violated their own religious rights.

Anti-

Moslem

sentiment and support for anti-immigration policies are growing in many parts of Germany after the influx of well over a million migrants colonists from Iraq, Syria and other mostly

Moslem

countries, beginning in 2015.

Huseyin Turgut, a

bigwig

with the affected mosque, said the court's decision was disappointing.

"The call to prayer lasts for two minutes, just around 1 p.m., but only on Fridays," he said. "We've never had any complaints and we have German neighbors who are much closer - just 10 meters away."

This article starring:
Huseyin Turgut
Posted by: Fred || 02/04/2018 00:00 || Comments || Link || E-Mail|| [6470 views] Top|| File under: Moslem Colonists
The Grand Turk
President Erdogan says Turkish military operation in Afrin about to end
[ENGLISH.ALARABIYA.NET] The President of The Sick Man of Europe Turkey


...the decaying remnant of the Ottoman Empire....


Sultan Recep Tayyip Erdogan the First

... Turkey's version of Mohammed Morsi but they voted him back in so they deserve him. It's a sin, a shame, and a felony to insult the president of Turkey...
said on Saturday that the military operation in Afrin is about to end.

His statement comes after Ottoman Turkish forces gained control of the strategic mount-Darmak in Afrin, Syria. According to Anadolu news agency, the forces reportedly raised the Ottoman Turkish flag at its peak.

The Ottoman Turkish forces also gained control of Mount Barsia.

According to the Ottoman Turkish side, the importance of Mount Darmak lies in its strategic position used to bomb the border city of Kalis with missiles fired by the Kurdish protection forces.

Nearly a week ago, President Erdogan's threatened to expand the Olive Branch offensive to other northern Syrian cities.

"We will continue our fight until there is no terrorist on our border leading to Iraq," Erdogan said in a speech in Ankara, vowing to "clean up" the city of Manbij, east of Afrin, also held by the Syrian Kurdish People's Protection Units (YPG) militia.


Posted by: Fred || 02/04/2018 00:00 || Comments || Link || E-Mail|| [6469 views] Top|| File under: Sublime Porte
Home Front: Politix
FISA Court Judge James Boasberg Rules Comey Memos Will Remain Secret…
[ConservativeTreehouse] The media are pointing out that a Federal District Court Judge, has ruled against the release of the memos former FBI Director James Comey wrote to himself while acting head of the FBI. However, one little thing they fail to notice:


WASHINGTON DC ‐ A federal judge has rejected requests from news organizations to release memos of former FBI Director James Comey's conversations with President Donald Trump, adding that publicizing the documents could harm special counsel Robert Mueller's probe.

U.S. District Judge James Boasberg on Friday sided with the Department of Justice after multiple news organizations, including CNN and USA Today, sued for the public release of Comey's memos after their Freedom of Information Act requests were denied.
Jeebus.
Wikipedia on Boasberg
Sen. Grassley on the Memos
Posted by: Anomalous Sources || 02/04/2018 00:00 || Comments || Link || E-Mail|| [6483 views] Top|| File under:
Nunes: House panel looking at State Dept. involvement in Russia probe
Rep. Devin Nunes (R-Calif.) revealed Friday that Republicans on the House Intelligence Committee would examine other agencies, including the State Department, after releasing a controversial memo alleging surveillance abuses.

Speaking on Fox News just hours after Republicans on the committee released a memo alleging surveillance abuses by the FBI and Department of Justice (DOJ), Nunes said the panel was moving to "phase two" of its investigation.

"We are in the middle of what I call phase two of our investigation, which involves other departments, specifically the State Department and some of the involvement that they had in this," Nunes said.


"That investigation is ongoing and we continue work towards finding answers and asking the right questions to try to get to the bottom of what exactly the State Department was up to in terms of this Russia investigation."


Nunes was asked whether his panel would be releasing additional memos as part of their probe after the White House declassified information to allow the release of a memo alleging that senior FBI and DOJ officials abused their powers to spy on members of President Trump's campaign.

It's unclear what role, if any, the State Department played in the law enforcement investigation into whether members of the Trump campaign collaborated with Russia amid Moscow's efforts to sway the 2016 presidential election.

The decision to release the Nunes memo regarding the FBI and DOJ was highly controversial. Republicans on the Intelligence panel argued that it was necessary, because it shed light on the origins of the Russia investigation, as well as potential abuses of power by federal law enforcement officials.

Democrats and the FBI, however, voiced concerns about the memo's accuracy, contending that Republicans omitted key facts that would have placed the information in the proper context.


The push to release the memo was largely driven by Nunes, who has been accused by Democrats of trying to undermine and discredit special counsel Robert Mueller's investigation into Russia's election meddling in order to protect Trump.


Posted by: Anomalous Sources || 02/04/2018 00:00 || Comments || Link || E-Mail|| [6478 views] Top|| File under:
Officials disclosed source's political funding in FISA application: report
The Justice Department may have told a court of the political origins of an opposition research dossier that formed part of the application for a warrant to surveil a former Trump campaign adviser.

The Washington Post reported Friday that Justice Department officials made "ample disclosure of relevant, material facts" to the court that a political entity provided financial backing for the research, though they did not name Hillary Clinton's presidential campaign or the Democratic National Committee (DNC).

That the officials disclosed the political nature of the dossier to the surveillance court upends the central allegation in the memo released Friday by Republicans on the House Intelligence Committee.

That memo alleges that FBI and Justice Department officials misused their authority to obtain a surveillance order on Carter Page, a former foreign policy adviser to the Trump campaign, and presented the dossier as evidence without disclosing that its research had been partially funded by the Clinton campaign and the DNC.

Republicans on the Intelligence Committee had argued that the memo shed light on potential abuses by senior Justice Department and FBI officials and showed that the investigation into Russia's role in the 2016 election began with politicized research.

That memo also argues that the Foreign Intelligence Surveillance Act court that granted the warrant on Page was left in the dark about the origins of the dossier, which contains salacious allegations against President Trump and his associates.

Intelligence Committee Democrats and the FBI raised concerns about the memo's accuracy before it was released on Friday. They said that it omitted key facts that would have put the information in the proper context.

Democrats have also accused Republicans of using their memo to try to undermine and discredit the special counsel investigation into whether members of Trump's 2016 campaign conspired with Russia to help sway the election.


Democrats on the committee have compiled their own memo rebutting the GOP document. That memo reportedly includes additional information that Democrats say undercuts the conclusions reached by their Republican colleagues, including that the Justice Department disclosed to the court that the dossier's funding source was political in nature.

Rep. Devin Nunes (R-Calif.), the chairman of the Intelligence Committee, pushed back against that assertion in an interview on Fox News Friday night, accusing Democrats of lying about whether the judge who granted the surveillance warrant knew of its origins.

"These guys tell so many lies you can't keep track of them," Nunes said. "If the court did know that, I think the judge would have to be considered very suspect, but I don't think that happened at all."

But officials familiar with the matter told the Post that Republicans' allegation that the court was not notified of the funding source was unfounded.

They said it was made clear that the dossier had been compiled "at the behest of people with a partisan aim and that it was being done in opposition to Trump," according to the Post.


Sooooo, a judge is about to go under the bus?



This article starring:
Carter Page
Clinton campaign
Devin Nunes
HILLARY CLINTON
Justice Department
Page
Posted by: Anomalous Sources || 02/04/2018 00:00 || Comments || Link || E-Mail|| [6466 views] Top|| File under:
Syria-Lebanon-Iran
Trump Admin Passes Tough Sanctions Against Iran-Backed Hezbollah
(Legal Insurrection)


President Donald Trump and his administration continues to crack down on Iran, but this time it took aim at terrorist group Hezbollah, which relies on Iran. The sanctions will also try to dim Iran's influence across the Middle East. From the Treasury Department:

"Hizballah is a terrorist organization responsible for the death of hundreds of Americans. It is also Iran's primary proxy used to undermine legitimate Arab governments across the Middle East. The Administration is determined to expose and disrupt Hizballah's networks, including those across the Middle East and West Africa, used to fund their illicit operations," said Secretary of the Treasury Steven T. Mnuchin. "The Treasury Department will continue to sever Hizballah from the international financial system, and we will be relentless in identifying, exposing, and dismantling Hizballah's financial support networks globally."

The department's Office of Foreign Assets Control (OFAC) named these people and businesses:

Specifically, OFAC designated Lebanon-based Jihad Muhammad Qansu, Ali Muhammad Qansu, Issam Ahmad Saad, and Nabil Mahmoud Assaf, and Iraq-based Abdul Latif Saad and Muhammad Badr-Al-Din for acting for or on behalf of Hizballah member and financier Adham Tabaja or his company, Al-Inmaa Engineering and Contracting. Additionally, OFAC designated Sierra Leone-based Blue Lagoon Group LTD and Kanso Fishing Agency Limited, Ghana-based Star Trade Ghana Limited, Liberia-based Dolphin Trading Company Limited (DTC), Sky Trade Company, and Golden Fish Liberia LTD., and Lebanon-based Golden Fish S.A.L. (Offshore) for being owned or controlled by Ali Muhammad Qansu.

The sanctions mean that "all property and interests in property of these persons subject to U.S. jurisdiction are blocked, and U.S. persons are generally prohibited from engaging in transactions with them."

One official told The Washington Post that these new sanctions will deliver "a blow to the Revolutionary Guard Corps and its elite Quds Force" that "uses Lebanese Hezbollah as really its main means of projecting destabilizing power in conflict zones." Our government estimates that the Iranian regime gives the terrorist group around $700 million a year.

The sanctions hit businesses in Sierra Leone, Ghana, and Liberia, which officials believe "sit at the nexus of Hezbollah's cash flows." For example, the department targeted Ali Muhammad Qansu "for acting on behalf of Adham Tabaja," a member and financier of Hezbollah, along with other members. He owns or controls businesses based in those three African countries
Posted by: Frank G || 02/04/2018 12:28 || Comments || Link || E-Mail|| [6472 views] Top|| File under: Hezbollah
FSA to form committee over mutilated Kurdish fighter in Afrin
[RUDAW.NET] The Sick Man of Europe Turkey


...just another cheapjack Moslem dictatorship, brought to you by the Moslem Brüderbund....


-backed Free Syrian Army


... the more palatable version of the Syrian insurgency, heavily influenced by the Moslem Brüderbund...


announced on Saturday that they will form a committee regarding the mutilation of a Kurdish female fighter in Afrin to address "these allegations and investigate directly, and with proof."

The FSA statement stressed that they will abide by the principles which they have followed so far and that they consider Kurds as their people.

"We affirm that Free Syrian Army works in the framework of Operation Olive Branch to liberate our Kurdish people and our Syrian land invaded by YPG militia terrorists," said FSA Chief of Staff Salim Idris in a statement. "We will treat captives and fighters of militia

murderous Moslems

in accordance with our Sharia and religion."

The FSA is a group of proxy fighters in northern Syria who are supported by the Ottoman Turkish military.

Graphic video emerged on social media this week appearing to show the mutilated body of female YPJ fighter Barin Kobane, allegedly killed in fighting around the village of Qarnah near Bulbul, north of the city of Afrin.

The footage, captured on a mobile phone, shows a woman's body spread out on a concrete floor surrounded by

button men

in military fatigues. Her bloodstained clothes have been partially removed exposing her breasts and genitals, parts of which appear to have been cut off.

"This is the pigs of the PKK," one of the

forces of Evil

is heard saying, referring to an armed Kurdish group active in Turkey.

Zeyad Haji Obeid, another FSA official, told Rudaw on Saturday that "neither the FSA nor the Ottoman Turkish army will accept such conduct."

He said it was done "on an individual level and the perpetrator/s will face measures," claiming what was done to Kobane's body was similar to the conduct of Bashir al-Assad's regime troops.

A spokesperson for the SDF, Mustafa Bali, told Sky News Arabi on Saturday that "the problem is not whether the fighter is Kurdish or non-Kurdish, the problem is the scenario in general."

But he did confirm that the corpse belongs to a YPJ fighter who was killed along with four other YPJ fighters.

The spokesperson said they reject Islamist ideologies like the

Moslem Brüderbund

and al-Qaeda in the region.

Regarding the role of women in society, Bali claimed that the Ottoman Turkish proxies believe that women should stay home and take care of the kitchen rather than going to war.

YPJ expressed its concern over "the silent public opinion [who] watched the brutal scenes" of Ottoman Turkish forces and its proxies who "played with the corpse of one of our fighters" in Afrin, according to a statement on Friday night.

The YPJ is an all-female force that fights alongside the Kurdish People's Protection Units (YPG).

"Fighting in Bulbul district was the hot spot of

festivities

between our fighters and the invading forces. As a result of the fierce battles there, four female YPJ fighters raised to the rank of martyrdom after they demonstrated heroic resistance against the invading groups. Their corpses fell into the hands of the invaders who were playing with their bodies," the statement added.
Posted by: Fred || 02/04/2018 00:00 || Comments || Link || E-Mail|| [6475 views] Top|| File under: Sublime Porte
US, Israel, Al Saud will collapse soon: IRGC commander
[PRESSTV] A senior commander of Iran's Islamic Revolution Guards Corps (IRGC) says the United States, the Israeli regime, Soddy Arabia


...a kingdom taking up the bulk of the Arabian peninsula. Its primary economic activity involves exporting oil and soaking Islamic rubes on the annual hajj pilgrimage. The country supports a large number of princes in whatcha might call princely splendor. When the oil runs out the rest of the world is going to kick sand in the Soddy national face...


and their allies will collapse soon.

Speaking during a ceremony in the northwestern Iranian city of Urmia, West Azarbaijan province, on Saturday, Brigadier General Hossein Salami, the IRGC's second-in-command, said the Iranian people have always been vigilantly present in all scenes, ISNA reported.

He added that enemies had hatched plots to partition the country with the purpose of undermining the Islamic Theocratic Republic's independence, unity and territorial integrity.

However,


if you can't say something nice about a person some juicy gossip will go well...


all the enemies' plots against Iran have so far been thwarted thanks to the nation's bravery and the guidelines of the Fearless Leader of the Islamic Revolution


...Iran's doddering head theocrat...


Ayatollah Seyyed Ali Khamenei


...the successor to Ayatollah Ruhollah Khomeini and the actual dictator of Iran...


, the IRGC commander said.

"The enemies have so far experienced nothing but defeat at the hands of the Islamic establishment," Salami added.
He said the enemies had been seeking to wage psychological warfare against Iran to undermine the achievements of the Islamic Revolution but such a plot had also been foiled.

Elsewhere in his remarks, Salami praised Iran's great achievements in the sectors of science, technology and military, and said the Islamic Theocratic Republic could compete with the world's advanced countries in such areas.


Posted by: Fred || 02/04/2018 00:00 || Comments || Link || E-Mail|| [6473 views] Top|| File under: Govt of Iran
Who's in the News
23
[untagged]
6
Houthis
5
Islamic State
4
Sublime Porte
3
al-Shabaab (AQ)
3
Commies
2
Taliban
2
Govt of Iran
1
Hamas
1
Hezbollah
1
Jamaat-ul-Mujahideen Bangladesh (IS)
1
Lashkar e-Taiba
1
Moslem Colonists
1
Narcos
1
PLO
1
TTP
1
Abu Sayyaf (ISIS)
1
Ahrar al-Sham (Salafists)
1
al-Nusra
1
al-Qaeda in North Africa
1
Ansar Bayt al-Maqdis (IS)
1
Govt of Qatar (MB)
1
Govt of Syria
Bookmark
E-Mail Me
The Classics
The O Club
Rantburg Store
The Bloids
The Never-ending Story
Thugburg
Gulf War I
The Way We Were
Bio
Merry-Go-Blog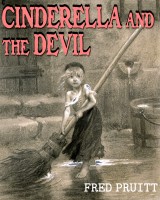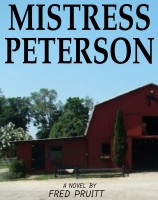 On Sale now!


A multi-volume chronology and reference guide set detailing three years of the Mexican Drug War between 2010 and 2012.

Rantburg.com and borderlandbeat.com correspondent and author Chris Covert presents his first non-fiction work detailing the drug and gang related violence in Mexico.

Chris gives us Mexican press dispatches of drug and gang war violence over three years, presented in a multi volume set intended to chronicle the death, violence and mayhem which has dominated Mexico for six years.
Click here for more information


Meet the Mods
In no particular order...


Steve White
Seafarious
Pappy
lotp
Scooter McGruder
john frum
tu3031
badanov
sherry
ryuge
GolfBravoUSMC
Bright Pebbles
trailing wife
Gloria
Fred
Besoeker
Glenmore
Frank G
3dc
Skidmark
Alaska Paul



Better than the average link...



Rantburg was assembled from recycled algorithms in the United States of America. No trees were destroyed in the production of this weblog. We did hurt some, though. Sorry.
3.238.204.31

Help keep the Burg running! Paypal: