Afghanistan
Afghan troop numbers drop sharply in crackdown on 'ghost' soldiers
[Yahoo] - There has been a sharp drop in the size of Afghanistan's National Defense Security Forces in the past few months due to changes in the way troops are counted and an effort to reduce the number of so-called "ghost" soldiers, a U.S. government watchdog said on Thursday.

The Special Inspector General for Afghanistan Reconstruction (SIGAR) said in a report that ANDSF personnel size had gone down by nearly 10 percentage points in the most recent quarter compared to the previous trimester.

The number of ANDSF troops fell by nearly 42,000 compared to roughly the same period, between April and the end of June last year, the report said.

The disclosure comes as Washington attempts to clinch a framework peace agreement with Taliban insurgents that is expected to include a timeline for withdrawing U.S. troops, which now number about 14,000 in Afghanistan.

Some 9,000 of those forces are involved with training, advising and assisting Afghan security forces. U.S. officials have long expressed concerns about the strength and capability of the Afghan forces, especially without adequate international support.

SIGAR, citing information from the U.S.-led coalition, said the decline in Afghan force levels owed to a move by the ANDSF to switch their reporting of personnel strength to the number of biometrically validated forces, rather than just the number reported on-hand by officials in the field.

"The change was part of an effort by the United States and its partners to reduce opportunities for corrupt ANDSF officials to report 'ghost' (nonexistent) soldiers and police on personnel rolls in order to pocket the salaries," the report said.

Posted by: Woodrow || 08/01/2019 06:27 || Comments || Link || E-Mail|| [6609 views] Top|| File under:
Pentagon releases the identities of two U.S. soldiers killed in Afghanistan
[KhaamaPress] The Department of Defense, Pentagon, released the details of the two U.S. soldiers killed in Afghanistan.

Pentagon in a statement said the two U.S. soldiers were were supporting Operation Freedom's Sentinel.

The statement further added both soldiers died July 29, 2019, in Tarin Kowt, Uruzgan Province, Afghanistan, as a result of wounds sustained in a combat related incident.

Furthermore, Pengaton added in its statement that the incident is under investigation.

According to Pentagon,

the dear departed

soldiers are Pfc. Brandon Jay Kreischer, 20, of Stryker, Ohio and Spc. Michael Isaiah Nance, 24, of reliably Democrat Chicago, aka The Windy City or Mobtown
... home of Al Capone, a succession of Daleys, Barak Obama, and Rahm Emmanuel,...
, Illinois.

Pentagon also added in its statement that both soldiers were assigned to 1st Battalion, 505th Parachute Infantry Regiment, 3rd Brigade Combat Team, 82nd Airborne Division, Fort Bragg, North Carolina.
Posted by: trailing wife || 08/01/2019 00:00 || Comments || Link || E-Mail|| [6524 views] Top|| File under:
Saleh Blames Taliban For Deadly Attack On His Office
[ToloNews] Former head of Afghanistan's intelligence agency and vice presidential candidate Amrullah Saleh on Wednesday said that the attack on his office in Kabul was carried out by the Taliban

...the Pashtun equivalent of men...
Talking to TOLOnews in his first media appearance after the attack, Mr. Saleh labelled the Taliban as the enemies of the Afghan people and said the National Directorate of Security


...the Afghan national intel agency...


had informed him about such an attack three days before.

At least four attackers were involved in the siege which started with a

boom-mobile

ing at around 4:40 pm Kabul time on Sunday, July 28. It targeted the Green Trend office, a political movement run by Mr. Saleh, in Shaheed Circle in Kabul's PD4, in an area surrounded with civilian houses, a university, and a small township.

Mr. Saleh was in his office along with almost 100 people when the attack happened. He was sharply evacuated from the area.

Photos on social media showed Mr. Saleh with a stain of blood on his right arm.

The attack ended at around 11 pm on Sunday night after all four attackers were

bumped off

.

The complex attack happened hours after Mr. Saleh attended the inaugural ceremony of their electoral campaigning with incumbent President Ashraf Ghani
...former chancellor of Kabul University, now president of Afghanistan. Before returning to Afghanistan in 2002 he was a scholar of political science and anthropology. He worked at the World Bank working on international development assistance. As Finance Minister of Afghanistan between July 2002 and December 2004, he led Afghanistan's attempted economic recovery until the Karzais stole all the money...
and the Second Vice President Mohammad Sarwar Danish.

According to Mr. Saleh, at least 30 people, 22 of them members of the Green Trend movement,

bit the dust

including two members of his family.

"I was not assuming that they (insurgents) use a truck full of explosives to target me. I think there are several reasons for attacking me, and one of the reasons is that they (insurgents) want to disrupt and remove the determination of those humans who want to oppose and stand against Pakistain,

ISIS

and Taliban, but keeping in mind that we are not against Pakistain as a state, but oppose the interreference by it," Mr. Saleh said.

He said he resisted the attackers alongside his six colleagues for 55 minutes and then

expeditiously departed at a goodly pace

through a way on the rooftop.

"When they (attackers) took position here, four or five minutes later, the bandidos

snuffies

came here and wanted to come on the top. So we clashed with them for 55 minutes and I was there. Humayoun, Alim and Amin were here and fought and they were

maimed

," Mr. Saleh added.

Mr. Saleh however said that the Afghan government will continue its efforts for talks with the Taliban.
Posted by: trailing wife || 08/01/2019 00:00 || Comments || Link || E-Mail|| [6505 views] Top|| File under: Taliban
Al-Qaeda Remains 'Resilient' In Afghanistan: UN
It would be awfully nice to see some reports about attacks on this lot as well as the Taliban and occasionally ISIS.

[ToloNews] Despite being overtaken by the

ISIS

, al-Qaeda remain resilient in Afghanistan, a UN counter-terrorism watchdog said in a new report.

A recent report submitted to the United Nations


...aka the Oyster Bay Chowder and Marching Society...


Security Council said that al-Qaeda "continues to cooperate closely with Lashkar-e-Taiba
Continued on Page 49
Posted by: trailing wife || 08/01/2019 00:00 || Comments || Link || E-Mail|| [6504 views] Top|| File under: al-Qaeda
Britain
Hundreds of trafficking victims denied right to remain in Britain
[DAWN]

Britannia

has denied hundreds of former slaves the right to stay in the country and access support or care services, despite authorities confirming that they were trafficking victims, data published on Tuesday showed.

Government data revealed under the Freedom of Information Act found that between 2015-17,

Britannia

's Home Office did not allow 752 people ‐ or about four in ten non-Europe

...the land mass occupying the space between the English Channel and the Urals, also known as Moslem Lebensraum...
an victims ‐ to remain after they were recognised as being trafficked.

All were from non-European countries such as Vietnam and Nigeria, according to the report by the British

Red Thingy

, Hestia and Ashiana, charities that support slavery survivors.

"Modern slavery is rife in our communities and the need for long-term support is vital to ensure victims can rebuild their lives," said Abigail Ampofo, operations director at Hestia.

"Without this support, we know that many victims are forced back into slavery and the cycle of abuse continues." People who say they have been enslaved can enter the National Referral Mechanism and access care while the government considers their case ‐ which can take from weeks to years.

Since February, those who are confirmed as victims receive 90 days of additional support, up from 45 days previously, the government said.

But they do not have the right to access further help thereafter, nor are they automatically given the right to stay in the country, which leaves survivors at risk of homelessness or fresh exploitation, according to anti-slavery activists.

"The situation is particularly bad for people without a secure immigration status," said Naomi Philipps, head of policy and advocacy at British

Red Thingy

, in a statement.

"Too often we see these people at risk of falling back into exploitation because they are unable to find somewhere to live or a way to feed themselves." The charities urged the government to extend the support period to 12 months, and to let survivors of slavery stay in the country for at least 30 months in order to rebuild their lives.

Providing a year of assistance could boost

Britannia

's public purse by up to 6.6 million pounds ($8.14 million) as survivors would be more employable, and the need for medical or housing services would reduce, said Nottingham University researchers.

A Home Office

front man

said it was committed to stamping out modern slavery and supporting victims.

"We have already significantly increased support for victims earlier this year, including the length of time that an individual can receive support," he said in emailed comments.

"We will continue to drive improvements to the services available to ensure they are meeting the recovery needs of victims."

Britannia

has described itself as a world leader in the anti-slavery drive, having passed the Modern Slavery Act in 2015.

About 7,000 suspected victims were uncovered in

Britannia

last year, up a third on 2017, according to data that activists say raises concerns about the government's ability to support them.


Posted by: Fred || 08/01/2019 00:00 || Comments || Link || E-Mail|| [6525 views] Top|| File under: Human Trafficking
Caribbean-Latin America
Trump threatens Guatemala after its court blocks asylum deal
[AlAhram] President Donald Trump

...dictatorial for repealing some (but not all) of the diktats of his predecessor, misogynistic because he likes pretty girls, homophobic because he doesn't think gender bending should be mandatory, truly a man for all seasons......
on Tuesday threatened retribution against Guatemala over immigration after the country's high court blocked its government from signing an asylum deal with the United States.

Trump tweeted that Guatemala has decided against signing a ``safe-third agreement'' requiring Central American migrants colonists seeking asylum in the U.S. to instead apply for those protections in Guatemala, even though the country's government never said it had agreed to the arrangement.
Continued on Page 49
Posted by: trailing wife || 08/01/2019 00:21 || Comments || Link || E-Mail|| [6491 views] Top|| File under:
Europe
Italy to Let Migrants Disembark Within Hours, Says Salvini
[AnNahar]

Italia

will let 116 migrants colonists on the Gregoretti coastguard ship disembark "within hours", Interior Minister Matteo Salvini said Wednesday, after EU countries agreed to share responsibility for looking after them.

"I will give authorisation (for the migrants colonists) to disembark in the coming hours," the far-right minister wrote on Facebook.
Posted by: trailing wife || 08/01/2019 00:21 || Comments || Link || E-Mail|| [6490 views] Top|| File under: Moslem Colonists
Berlin Rabbi Harassed and Spat Upon by Arabic-Speaking Attackers
[JewishJournal] A Berlin rabbi was verbally abused and spat on, one of several recent attacks on Jews in the German capital.

The incident, which took place on Friday night, is under investigation. The perpetrators have not been identified.

Yehuda Teichtal, a Berlin community rabbi and president of Chabad Lubavitch in the capital, reported that two men shouted at him in Arabic, and spat on him after he left services at his synagogue in the Wilmersdorf district around 9 p.m. He was with one of his young children.

Teichtal told Die Welt that it was especially shocking to be physically attacked, adding that he had never experienced anything similar in 23 years in Berlin, though he has frequently heard "shitty Jew" from passersby.

The Berlin-based Anti-Semitism Research and Information Center reported that the district in which Teichtal lives and works, Charlottenburg-Wilmersdorf, had 80 reported ant-Semitic incidents last year, the second highest level in Berlin, second only to the Mitte district with 146. In all, some 1,800 incidents were reported in the capital in 2018, an increase of nearly 20 percent above the previous year.
Posted by: Elmerert Hupens2660 || 08/01/2019 00:00 || Comments || Link || E-Mail|| [6512 views] Top|| File under: Moslem Colonists
The Grand Turk
Turkey's Erdogan: Whoever Is On Israel's Side, We Are Against Them
[Jpost] "Whoever is on the side of Israel, let everyone know that we are against them," Turkish President Recep Tayyip Erdogan said on Saturday, according to Iran's Press TV.

Erdogan made the comments as he addressed senior provincial officials from the ruling AKP party in Ankara.

"We do not approve of silence on the state terror that Israel blatantly carries out in Palestine," Erdogan said.

Erdogan has a history of slamming the Jewish state and its leader, Prime Minister Benjamin Netanyahu, who has a history of slamming him back.
Posted by: Elmerert Hupens2660 || 08/01/2019 00:00 || Comments || Link || E-Mail|| [6525 views] Top|| File under: Sublime Porte
India-Pakistan
'Afghan situation cannot be viewed in isolation from situation on eastern border': FM Qureshi
[DAWN] Foreign Minister Shah Mehmood Wormtongue Qureshi
...a Pak political shape-changer. He is undistinguished except for his habit of periodically needing to have his lips reattached...
on Wednesday said it must be realised that "the situation in Afghanistan cannot be viewed in isolation with the situation on our eastern border".

His remarks came during a joint

presser

held with Chairman

Kashmire

Committee Syed Fakhar Imam in Islamabad on Wednesday evening.

Earlier in the day, the fifth meeting of the Parliamentary Committee on Jammu and

Kashmire

was held in the Ministry of Foreign Affairs. The foreign minister had briefed the members of the committee on the recent visit of Prime Minister Imran Khan

... aka The Great Khan, who isn't your heaviest-duty thinker, maybe not even among the top five...
to the United States.

The committee was apprised of the fact that the prime minister exchanged his views with US President Donald Trump
...Oh, noze! Not him!...
on a wide range of issues, including the Jammu and

Kashmire

dispute.


Posted by: Fred || 08/01/2019 00:00 || Comments || Link || E-Mail|| [6487 views] Top|| File under: Govt of Pakistan
Facebook removes profile frame targeting Ahmadiyya community
[DAWN] Facebook said on Wednesday it has removed a profile frame targeting Pakistain's Ahmadiyya community as the media giant continues to grapple with the proliferation of hate speech on the social network.

Profile frames are filters Facebook users can add to their pictures that often promote a cause, celebrate a holiday, or commemorate an event or tragedy.

The frame withdrawn by Facebook called for the death of the Ahmadis in Urdu and was widely shared in Pakistain.

"We have removed the Profile Frames in question for violating our rules, and have ensured that they're unavailable for future use," a Facebook spokesperson told AFP via email.

"We do not tolerate any content ‐ including anything shared within Profile Frames ‐ that incites violence, and we remove this content whenever we become aware of it."

The frame was extensively used by Pak Facebook users after US President Donald Trump

...His ancestors didn't own any slaves...
met with several leading members of religious groups in the White House earlier this month, including a representative from Pakistain's Ahmadiyya community.


Posted by: Fred || 08/01/2019 00:00 || Comments || Link || E-Mail|| [6523 views] Top|| File under: Govt of Pakistan
International-UN-NGOs
Dutch suspend grant to UN agency for Palestinians over ethics probe
[IsraelTimes] The Netherlands suspends its contribution to the UN agency for Paleostinian refugees pending the outcome of a probe into alleged mismanagement and abuses of authority by the agency' top management.

The Dutch decision comes a day after a similar move by Switzerland
...home of the Helvetians, famous for cheese, watches, yodeling, and William Tell...
, which said it would suspend additional contributions.

UN

Sherlocks

have opened an inquiry after an internal report alleged "serious ethical abuses" at the highest level at the United Nations


...where theory meets practice and practice loses...


Relief and Works Agency (UNRWA).

As one of the agency's main Europe

...the land mass occupying the space between the English Channel and the Urals, also known as Moslem Lebensraum...
an donors the Netherlands "expressed... its great concern and asked for clarification," the Dutch foreign ministry says in a statement.

Sigrid Kaag, foreign trade and development cooperation minister, "would like to hear what steps the UN plans to take based on the outcome of the investigation," it adds.

Therefore "Minister Kaag has decided to put this year's contribution on hold until we have received a satisfactory response from the UN in New York," it says.

According to a confidential report by the UNRWA ethics office claims its top management including Commissioner General Pierre Krahenbuhl "have engaged in sexual misconduct, nepotism, retaliation, discrimination and other abuses of authority."
Posted by: trailing wife || 08/01/2019 00:00 || Comments || Link || E-Mail|| [6494 views] Top|| File under:
Syria-Lebanon-Iran
Iran slashes four zeroes from rial currency over inflation
And they said unilaterally reimposing sanctions wouldn't work.

[DW] Iran

...a theocratic Shiite state divided among the Medes, the Persians, and the (Arab) Elamites. Formerly a fairly civilized nation ruled by a Shah, it became a victim of Islamic revolution in 1979. The nation is today noted for spontaneously taking over other countries' embassies, maintaining whorehouses run by clergymen, involvement in international drug trafficking, and financing sock puppet militias to extend the regime's influence. The word Iran is a cognate form of Aryan, the abbreviation IRGC is a cognate form of Stürmabteilung (or SA), the term Supreme Guide is a cognate form of either Shah or Führer or maybe both, and they hate Jews Zionists Jews. Their economy is based on the production of oil and vitriol...
is planning to remove four zeroes from its national currency, the rial, as the country struggles with soaring inflation. The oil-rich nation's economy has been hit hard by unilateral sanctions imposed by the US.

The Iranian rial has plunged from 32,000 to $1 at the time of the 2015 deal to around 120,000 to $1 these days.
Posted by: trailing wife || 08/01/2019 00:48 || Comments || Link || E-Mail|| [6655 views] Top|| File under: Govt of Iran
Turkey will establish 'security zone' in northern Syria: Defense Council
[ALMASDARNEWS] The Sick Man of Europe Turkey

...the only place on the face of the earth that misses the Ottoman Empire...
plans to establish a security zone along its border with Syria, the country's National Defense Council said in a communique distributed on Tuesday.

"[At the session], we have once again confirmed our plans to make all necessary efforts to establish a 'peace corridor' in the framework of ensuring the security of our borders," the communique said.

The National Defense Council also noted that "Turkey's position on the Eastern Mediterranean is based on the intent to ensure peace and stability in the region, and to contribute to developing regional cooperation."

"Turkey will continue to adhere to a decisive and principled position aimed at defending the legal interests of Turkey and TRNC [Ottoman Turkish Republic of Northern Cyprus] in the Eastern Mediterranean based on the norms of international law," the communique said.

The discussion about establishing a buffer zone on the Ottoman Turkish border with Syria first started back in 2013. Several options were considered, including a no-fly zone and security zone on the Syrian territory for refugees. Ankara revisits this idea every year but it does not proceed any further for varying reasons.

Last week Turkey held consultations with the United States on establishing a security zone. On July 24, Ottoman Turkish Foreign Minister Mevlut Cavusoglu said that Ankara and Washington did not reach an agreement on this issue. "Turkey has not reached an agreement with the US on how deep the security zone should be and on who would control it." Ankara says that the buffer zone should be 30-40 km deep.


Posted by: Fred || 08/01/2019 00:00 || Comments || Link || E-Mail|| [6503 views] Top|| File under: Sublime Porte
Terror Networks
The Brotherhood's secrets
[AlAhram] As Muslim Brotherhood leaders exchange accusations in Turkey a new book reveals the inner workings of the group.



Moslem Brüderbund

members in The Sick Man of Europe Turkey


...the decaying remnant of the Ottoman Empire...


have been busy exchanging accusations of corruption. Members of the Brotherhood Youth Group have used Twitter and Facebook accounts to accuse Brotherhood leaders living in Turkey of embezzling millions of dollars.
Continued on Page 49
Posted by: trailing wife || 08/01/2019 00:40 || Comments || Link || E-Mail|| [6527 views] Top|| File under: Muslim Brotherhood
Who's in the News
30
[untagged]
8
Taliban
4
Commies
3
Govt of Pakistan
3
Sublime Porte
3
Govt of Iran
2
Islamic State
2
Moslem Colonists
2
al-Qaeda
2
Govt of Syria
2
Hamas
1
al-Nusra
1
Human Trafficking
1
Muslim Brotherhood
Bookmark
E-Mail Me
The Classics
The O Club
Rantburg Store
The Bloids
The Never-ending Story
Thugburg
Gulf War I
The Way We Were
Bio
Merry-Go-Blog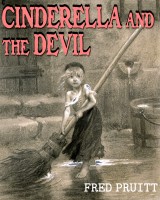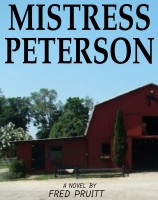 On Sale now!


A multi-volume chronology and reference guide set detailing three years of the Mexican Drug War between 2010 and 2012.

Rantburg.com and borderlandbeat.com correspondent and author Chris Covert presents his first non-fiction work detailing the drug and gang related violence in Mexico.

Chris gives us Mexican press dispatches of drug and gang war violence over three years, presented in a multi volume set intended to chronicle the death, violence and mayhem which has dominated Mexico for six years.
Click here for more information


Meet the Mods
In no particular order...


Steve White
Seafarious
Pappy
lotp
Scooter McGruder
john frum
tu3031
badanov
sherry
ryuge
GolfBravoUSMC
Bright Pebbles
trailing wife
Gloria
Fred
Besoeker
Glenmore
Frank G
3dc
Skidmark
Alaska Paul



Better than the average link...



Rantburg was assembled from recycled algorithms in the United States of America. No trees were destroyed in the production of this weblog. We did hurt some, though. Sorry.
44.200.171.74

Help keep the Burg running! Paypal: