Britain
UK strips citizenship from 'Jihadi Jack' dual national
[IsraelTimes]

Britannia

has revoked the citizenship of a dual national

Moslem

convert to the Islamic State

...formerly ISIS or ISIL, depending on your preference. Before that they were al-Qaeda in Iraq, as shaped by Abu Musab Zarqawi. They're really very devout, committing every atrocity they can find in the Koran and inventing a few more. They fling Allah around with every other sentence, but to hear western pols talk they're not really Moslems....
group dubbed "Jihadi Jack" being held in northern Syria, according to reports on Sunday.

The move targeting Jack Letts, 24, who was a dual UK-Canadian national, has prompted a diplomatic row with Ottawa,

Britannia

's Mail on Sunday reports.

Former prime minister Theresa May approved the decision ‐ which had been made by then-interior minister Sajid Javid ‐ in one of her last actions before leaving office in early July, the newspaper says.

A spokesperson for

Britannia

's interior ministry declined to confirm the report, noting it does not routinely comment on individual cases.

"Decisions on depriving a dual national of citizenship are based on substantial advice from officials, lawyers and the intelligence agencies and all available information," the spokesperson said. "This power is one way we can counter the terrorist threat posed by some of the most dangerous individuals and keep our country safe."
Canada said on Sunday that Britain's decision to strip Jack Letts - dubbed "Jihadi Jack" by the media - of his British citizenship was an attempt to shift responsibility for what to do with him onto Canada, where he also has citizenship.

A statement from Canadian Public Safety Minister Ralph Goodale's office confirmed a British media report from Saturday, which said that Letts' UK passport had been torn up.

Letts traveled from Britain to Syria to fight with Islamic State in 2014, according to media reports, and he has been held in a Kurdish prison for two years. In an ITV interview from February, Letts said he wanted to return to Britain because he considered it his home.

Canada also said it was "aware of some Canadian citizens currently detained in Syria," adding that "there is no legal obligation to facilitate their return." Canada would not put its consular officials at "undue" risk in "this dangerous part of the world," it said.
Posted by: trailing wife || 08/19/2019 00:00 || Comments || Link || E-Mail|| [110 views] Top|| File under: Islamic State
Europe
Former Al-Jazeera reporter Mohamed Fahmy warns of political Islam in France
[AlAhram] Fahmy, CEO of The Investigative Journal (TIJ), urged French President Macron to rid

La Belle France

of political Islamist institutions.

Mohammed Fahmy, a former al-Jazeera English journalist who was tossed in the clink
Yez got nuttin' on me, coppers! Nuttin'!
in Egypt on terrorism charges in 2013, said in a statement on Sunday that political Islamist institutions in

La Belle France

are now operating like a Trojan horse, moving quickly and seriously to spread radical Islam in French cities, towns, and villages.
Continued on Page 49
Posted by: trailing wife || 08/19/2019 00:23 || Comments || Link || E-Mail|| [174 views] Top|| File under: Muslim Brotherhood
Spain says migrants on charity boat can disembark in Algeciras
[AlAhram] The Spanish government on Sunday offered Algeciras as a port to disembark the more than a hundred migrants colonists on a charity rescue ship stranded off the coast of

Italia

after the boat had spent more than two weeks waiting for a port to dock.

The migrants colonists, most of whom are African, were picked up by the Open Arms boat off the coast of Libya and have been waiting to disembark on the southern Italian island of Lampedusa.



Italia

's far-right Interior Minister Matteo Salvini has ordered his officials not to let the migrants colonists disembark, though he made a partial concession on Saturday by allowing 27 minors to leave the boat.
Posted by: trailing wife || 08/19/2019 00:00 || Comments || Link || E-Mail|| [210 views] Top|| File under: Human Trafficking
Germany's Seehofer warns refugees who take Syria vacations
[DW] Refugees who return to Syria for holidays might lose their refugee status in Germany, German Interior Minister Horst Seehofer told the Bild newspaper. Some newcomers simultaneously claim to be fleeing persecution there.

German Interior Minister Horst Seehofer announced a tough response to Syrian refugees who leave Germany for holidays in their home country.

"If somebody, a Syrian refugee, regularly takes holidays in Syria, he cannot honestly claim to be persecuted in Syria," Seehofer told Bild am Sonntag weekly.

"We would have to strip him of his refugee status," he added.

As soon as German officials learn of such trips, they will launch a probe into the migrants colonists' refugee status, Seehofer added.

The Bavarian conservative did not say how many people would be affected by this policy.

German officials are currently unable to deport people to Syria as the Middle Eastern country is considered unsafe. The ban is set to expire at the end of 2019, although there is an option to prolong it.

Talking to the Sunday edition of the mass-circulation Bild newspaper, Seehofer said German authorities were closely monitoring the situation in Syria.

"When the conditions allow, we will conduct deportations," he said.

Seehofer has repeatedly clashed with Chancellor Angela Merkel
...chancellor of Germany and the impetus behind Germany's remarkably ill-starred immigration program. Merkel used to be referred to by Germans as Mom. Now they make faces at her for inundating the country with Moslem colonists...
over her refugee policy, which he believes is too liberal.

Some 780,000 Syrians have migrated to Germany in recent years, fleeing the civil war, which started in 2011. The Syrian regime, led by Hereditary President-for-Life Bashir Pencilneck al-Assad


Light of the Alawites...


, now controls most of Syria. The fighting and Arclight airstrike

...KABOOM!...
s continue in the nation's northwest, mostly in the Idlib province, which is still controlled by the rebels. Hundreds of thousands of people have

bit the dust

in the conflict.


Posted by: trailing wife || 08/19/2019 00:00 || Comments || Link || E-Mail|| [209 views] Top|| File under: Moslem Colonists
Home Front: WoT
US Representative Haaland (D-NM) calls Antifa Peaceful
Democratic Rep. Debra Haaland of New Mexico referred to antifa as a group of "peaceful protesters" who are simply trying to "safeguard their city" during a Saturday evening interview on CNN.

Haaland's comments came the same day that antifa and far-right protesters clashed in Portland, Oregon. The fighting led to 13 arrests in what was just the most recent incidents of violence between the two groups.
Posted by: lord garth || 08/19/2019 02:15 || Comments || Link || E-Mail|| [301 views] Top|| File under: Antifa
India-Pakistan
At least 4,000 detained in occupied Kashmir since India took away autonomy: govt sources
[DAWN] Thousands of people have been detained in Indian-Indian Kashmir

...a disputed territory lying between India and Pakistain. After partition, the Paks grabbed half of it and call it Azad (Free) Kashmir. The remainder they refer to as "Indian Occupied Kashmir". They have fought four wars with India over it, the score currently 4-0 in New Delhi's favor. After 72 years of this nonsense, India cut the Gordian knot in 2019, removing the area's special status, breaking off Ladakh as a separate state, and allowing people from other areas to settle (or in the case of the Pandits, to resettle) there....
e over fears of unrest since New Delhi stripped the restive region of its autonomy two weeks ago, government sources told AFP.

A magistrate, speaking to AFP on condition of anonymity, said that at least 4,000 people were arrested and held under the Public Safety Act (PSA), a controversial law that allows authorities to imprison someone for up to two years without charge or trial.

"Most of them were flown out of Kashmir because prisons here have run out of capacity," the magistrate said, adding that he had used a satellite phone allocated to him to collate the figures from colleagues across the Himalayan territory amid a communications blackout imposed by authorities.


Posted by: Fred || 08/19/2019 00:00 || Comments || Link || E-Mail|| [190 views] Top|| File under:
'World must seriously consider safety, security of India's nuclear arsenal in control of fascist Modi'
[DAWN] Prime Minister Imran Khan
...aka The Great Khan, who who convinced himself that playing cricket qualified him to lead a nuclear-armed nation with severe personality disorders...
on Sunday expressed concern about the "safety and security of India's nuclear arsenal" and urged the international community to take notice.

In a series of tweets, the premier said that the fact that India's nuclear weapons are in the control of "the fascist

...anybody who's not a leftist...
, racist Hindu supremacist Modi government [...] impacts not just the region but the world".
Posted by: Fred || 08/19/2019 00:00 || Comments || Link || E-Mail|| [308 views] Top|| File under: Govt of Pakistan
Israel-Palestine-Jordan
Palestinian intelligence warns of possible violent uprising in West Bank
[YNET] A report seen exclusively by Ynet and Yedioth Ahronoth warns the dire political situation in the West Bank combined with PA leadership's policies have yielded no political gain, while Hamas and its use of violent resistance is perceived as more politically and economically effective

The report was submitted to the PA days before the murder of 18-year-old soldier Dvir Sorek by Palestinian terrorists on August 8 and accurately anticipated the string of terror attacks and attempted attacks in the West Bank and Jerusalem.

The report singles out Palestinians in their mid-twenties, enraged by their situation who see no hope for change in the near future and are therefore most dangerous as potential precipitators of violent resistance.
Posted by: 3dc || 08/19/2019 09:48 || Comments || Link || E-Mail|| [209 views] Top|| File under: PLO
Hamas says armed men killed by IDF on Gaza border were 'rebellious youth'
[IsraelTimes] Terror group officials have in the past used the term to distance the organization from perpetrators of certain attacks.

The

Hamas, a regional Iranian catspaw,

terror group said on Sunday that "rebellious youth" were killed by Israeli forces near the border fence between the Jewish state and the Gazoo
...Hellhole adjunct to Israel and Egypt's Sinai Peninsula, inhabited by Gazooks. The place was acquired in the wake of the 1967 War and then presented to Paleostinian control in 2006 by Ariel Sharon, who had entered his dotage. It is currently ruled with an iron fist by Hamaswith about the living conditions you'd expect. It periodically attacks the Hated Zionist Entity whenever Iran needs a ruckus created or the hard boyz get bored, getting thumped by the IDF in return. The ruling turbans then wave the bloody shirt and holler loudly about oppression and disproportionate response...
Strip on Saturday night.

The Israel Defense Forces said early on Sunday that its soldiers had spotted a group of armed suspects near the fence. The military said that an attack helicopter and a tank fired at the suspects, but did not provide details on casualties.

Later in the day, the Hamas-run health ministry in Gaza said three Paleostinians were killed by the Israeli fire.

Spokesman Abdelatif al-Qanou said on his Facebook page on Sunday that Israel had "killed and injured four rebellious youths, which is a reflection of its brutal behavior against our people and proof of the ugliness of its crimes."

Islamic Jihad


...created after many members of the Egyptian Moslem Brotherhood decided the organization was becoming too moderate. Operations were conducted out of Egypt until 1981 when the group was exiled after the assassination of President Anwar Sadat. They worked out of Gaza until they were exiled to Lebanon in 1987, where they clove tightly to Hezbollah. In 1989 they moved to Damascus, where they remain a subsidiary of Hezbollah...


, the second largest terror group in Gaza, said in a statement that Israel had targeted a group of "angry youths" and stated that it holds the Jewish state fully responsible for "its ugly crimes at our people's expense."

Hamas officials have previously attributed attacks to "rebellious" or "angry" youths to distance itself from those actions.

In the past two weeks, Paleostinian

bully boyz

have attempted to cross into Israel from Gaza on a number of occasions.

On Sunday, funeral processions were held for the three Paleostinians who were killed overnight. Their bodies were wrapped in Hamas, Islamic Jihad and Fatah flags, respectively.
The three armed men were identified by Palestinian media as 21 year-old Mohammed Al-Taramsi, 23 year-old Mohammad Abu Namous and 22 year-old Mahmoud Al-Walaydeh. Their bodies were recovered by medical crews Sunday morning and moved to the Indonesian hospital before their burial later in the day.

Islamic Jihad takes credit for latest rockets fired at Israel

[Jpost] The Islamic Jihad took credit for the latest rockets fired at Israel from the Gazoo Strip during the weekend, according to the Army Radio.

The report claimed that the Islamic Jihad is trying to incite the situation between Israel in Gaza, while

Hamas, a regional Iranian catspaw,

is trying to maintain the clam as they discuss terms of ceasefire with Israel.
Posted by: trailing wife || 08/19/2019 00:00 || Comments || Link || E-Mail|| [129 views] Top|| File under: Islamic Jihad (Palestian)
Syria-Lebanon-Iran
Germany to repatriate over 100 ISIS-linked children, adults from Syria: monitor
[Rudaw] Germany is set to take back over a hundred children born to suspected Islamic State

...formerly ISIS or ISIL, depending on your preference. Before that they were al-Qaeda in Iraq, as shaped by Abu Musab Zarqawi. They're really very devout, committing every atrocity they can find in the Koran and inventing a few more. They fling Allah around with every other sentence, but to hear western pols talk they're not really Moslems....
(ISIS) members as well as "scores of men and women," according to a local monitor in northern Syria, in would be the largest scale repatriation of ISIS-linked nationals by a Europe
...the land mass occupying the space between the English Channel and the Urals, also known as Moslem Lebensraum...
an country to date.

"On Monday, a number of German orphans born to ISIS members will be handed over to the German Foreign Ministry at the Semalka border crossing," read a Sunday tweet from Rojava Information Center (RIC), an organization with ties to the ruling Autonomous Administration of North and East of Syria (NES).

The repatriations will be Germany's first, with "over 100 ISIS-linked German children, plus scores of men & women" held by the NES set to be returned, RIC added.

Incapable of managing the tens of thousands of ISIS suspects, spouses and children, the NES, often referred to as Rojava, has called on the international community to take back their nationals.

Over 11,000 foreign

women and kiddies

live in "dire conditions" at al-Hol camp - which holds the families of some ISIS suspects - in northern Syria, according to a report by Human Rights Watch in late July.

Tensions between those detained at the camp and the Syrian Democratic Forces (SDF) who control it have reached boiling point, with attacks on camp guards and protests against camp conditions.

French newspaper Le Monde reported in February that 800 Western men, 700 women, and some 1,500 of their children are estimated to be held in SDF camps.

The US government has insisted on European countries' wide scale repatriation of citizens suspected of ISIS membership, or born of suspected ISIS members.

Some countries, like Belgium,

La Belle France

and the Netherlands, are repatriating the children of ISIS fighters in Syria on a "case by case basis."

A German court ordered the repatriation of an ISIS wife and their three children in July after the family sued Germany's foreign ministry, who intended to repatriate the children without their mother.

Germany has repatriated several children from facilities in Iraq, controlled by the Kurdistan Regional Government's (KRG) security forces, in April.

"The number of minors already brought back to Germany [from Iraq] has reached a high single-digit figure," a source from the Foreign Ministry told AFP.

Monday's repatriation would make a significant dent in the estimate of 117 children who are likely German nationals being held in detention centers in Syria and Iraq, as reported by German channel WDR in June.

Rudaw English contacted the German Foreign Ministry for a comment on the repatriation, but has yet to receive a response.
Posted by: trailing wife || 08/19/2019 00:00 || Comments || Link || E-Mail|| [176 views] Top|| File under: Islamic State
Iran: US statements on establishing so-called 'safe zone' are provocative and interfere in Syria's internal affairs
[SANA.SY] Iranian Foreign Ministry

front man

Abbas Mousavi said that recent statements made by US officials about establishing the so-called "safe zone" are provocative, worrisome, and constitute interference in Syria's internal affairs.

Mousavi said in statement on Sunday that the US behavior in the northeast of Syria is a blatant aggression against Syria's

illusory sovereignty

and territorial integrity, and a violation of the international law principles and the UN Charter.

Syria had expressed categorical rejection of the agreement which was announced by the US and Ottoman Turkish occupations on establishing the so-called "safe zone", affirming that it constitutes a flagrant aggression against Syria's

illusory sovereignty

and territorial integrity.


Posted by: Fred || 08/19/2019 00:00 || Comments || Link || E-Mail|| [156 views] Top|| File under: Govt of Iran Proxies
Terror Networks
Al Qaeda Releases 'Blooper Reel' Of ISIS Fighters Screwing Up Lines In Terrorist Video
[DAILYCALLER] Al-Qaeda released a video of ISIS militants flubbing their lines while trying to renew their pledge of allegiance to ISIS leader Abu Bakr al-Baghdadi.

The ISIS fighter in the video has been identified as Abu Muhammad al-Adeni, according to the Telegraph. The video, shows a chirping bird repeatedly interrupting al-Adeni, causing him to forget his lines.




Posted by: Fred || 08/19/2019 00:00 || Comments || Link || E-Mail|| [283 views] Top|| File under: al-Qaeda
Who's in the News
26
[untagged]
6
Islamic State
4
Commies
3
Govt of Pakistan
3
Moslem Colonists
2
al-Nusra
2
Govt of Iran Proxies
1
Islamic Jihad (Palestian)
1
Muslim Brotherhood
1
PLO
1
Sublime Porte
1
Taliban
1
TTP
1
al-Qaeda
1
Antifa
1
Govt of Iran
1
Hamas
1
Hezbollah
1
Human Trafficking
Bookmark
E-Mail Me
The Classics
The O Club
Rantburg Store
The Bloids
The Never-ending Story
Thugburg
Gulf War I
The Way We Were
Bio
Merry-Go-Blog
Hair Through the Ages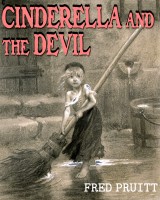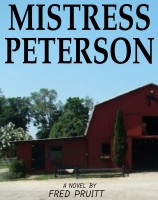 On Sale now!


A multi-volume chronology and reference guide set detailing three years of the Mexican Drug War between 2010 and 2012.

Rantburg.com and borderlandbeat.com correspondent and author Chris Covert presents his first non-fiction work detailing the drug and gang related violence in Mexico.

Chris gives us Mexican press dispatches of drug and gang war violence over three years, presented in a multi volume set intended to chronicle the death, violence and mayhem which has dominated Mexico for six years.
Click here for more information


Meet the Mods
In no particular order...


Steve White
Seafarious
Pappy
lotp
Scooter McGruder
john frum
tu3031
badanov
sherry
ryuge
GolfBravoUSMC
Bright Pebbles
trailing wife
Gloria
Fred
Besoeker
Glenmore
Frank G
3dc
Skidmark
Alaska Paul



Better than the average link...



Rantburg was assembled from recycled algorithms in the United States of America. No trees were destroyed in the production of this weblog. We did hurt some, though. Sorry.
35.169.107.85