Africa Horn
Somalia: Why did it take so long for Farmajo to admit to Eritrea Training
[Garowe] At least 5000 soldiers who have been training in Eritrea


...is run by the People's Front for Democracy and Justice (PFDJ), with about the amounts of democracy and justice you'd expect from a party with that name. National elections have been periodically scheduled and cancelled; none have ever been held in the country. The president, Isaias Afewerki, has been in office since independence in 1993 and will probably die there of old age...


could be returning soon to the Horn of Africa nation; outgoing President Mohammed Abdullahi Farmajo has confirmed what could raise questions about the conduct and competency of the former leader.

Last year, Garowe Online first reported about soldiers training in Eritrea. Still, the government dismissed the claims, arguing that there were no soldiers training in the country, but would later admit that there were soldiers in Eritrea.

During the handing over ceremony in Mogadishu on Monday, former President Mohammed Abdullahi Farmajo admitted that at least 5000 soldiers would be returning to Somalia, ending speculations about their future and whereabouts.

Farmajo, who has been at the helm for five years, said the soldiers completed training in Eritrea last year but were delayed to avoid an impact on the political situation and elections. However,


corruption finds a dozen alibis for its evil deeds...


reports were that the soldiers were to assist Farmajo's re-election bid.

Reports by Garowe Online had established that Farmajo had planned to use the soldiers to instigate chaos in the country. Still, there was no sighting of them during the recently concluded elections. Farmajo lost elections last week.

At the event in Mogadishu, Farmajo confirmed that the file of the soldiers had been handed over to Hassan Sheikh Mohamud, who is not a stranger in the country. Before his re-election, Sheikh Mohamud served as president from 2012-to 17.

In his speech, Hassan Sheikh Mohamud said he would work on the return of Somali soldiers trained in Eritrea "as soon as possible" so that they could participate in the liberation of the country. The soldiers were first deployed to Eritrea in 2019, according to the reports.

Before they left Mogadishu, sources said, the soldiers were promised that they would serve in Qatar

...an emirate on the east coast of the Arabian Peninsula. It sits on some really productive gas and oil deposits, which produces the highest per capita income in the world. They piss it all away on religion, financing the Moslem Brotherhood and several al-Qaeda affiliates. Home of nutbag holy manYusuf al-Qaradawi...
, but the plan was immediately changed. They were secretly airlifted to Eritrea by the National Intelligence Security Agency [NISA].

Fahad Yasin, the former NISA boss and advisor to Farmajo, has planned the move to train the soldiers in Eritrea. Last year, parents of the soldiers protested in Mogadishu, with President Hassan Sheikh Mohamud on the frontline pushing for their return.

A report by the United Nations


...an idea whose time has gone...


Special rapporteur to Eritrea confirmed that the Somali soldiers participated in the massacre in the Tigray region. However,


corruption finds a dozen alibis for its evil deeds...


Farmajo's administration disputed the claims, insisting that the soldiers only train in the Horn of Africa nation.

The Tigray war has left thousands of people dead, and others displaced. The United Nations and other stakeholders accused the Æthiopian government and Eritrea soldiers of participating directly in the war. Eritrea had developed a close rapport with Farmajo and PM Abiy Ahmed of Æthiopia.

Posted by: trailing wife || 05/24/2022 00:55 || Comments || Link || E-Mail|| [31 views] Top|| File under:
Arabia
Ansarullah spokesman comments on Saudi UAV shot down over Sana'a
[HODHODYEMENNEWS] The head of the Yemen


...an area of the Arabian Peninsula sometimes mistaken for a country. It is populated by more antagonistic tribes and factions than you can keep track of...


i negotiating delegation and Ansarullah Spokesman, Mohammed Abdulsalam, has commented on the shooting down of a Saudi unmanned aerial vehicle (UAV) in the sky of the capital Sana'a on Monday night.

In a brief statement, Abdulsalm said that sending spy planes into the capital Sana'a was an act of aggression that confirms the lack of respect for the current UN-brokered truce.


Nobody respects the Houthis, not even Iran. But you can't expect Persians to think highly of barbarous Arabs — and like the Turks they see no other kind.

"If Yemeni drones flew through the atmosphere of the countries of the Saudi-led aggression. Surely, the United Nations


...boodling on the grand scale...


and other parties will take a different decision," he stated .

He held the countries of the Saudi-led aggression accountable for the consequences of such provocative and aggressive actions.
Posted by: Fred || 05/24/2022 00:00 || Comments || Link || E-Mail|| [21 views] Top|| File under: Houthis
Britain
Freed UK woman says Iran forced her to sign false confession
[AnNahar] A British-Iranian charity worker who was detained in Tehran for almost six years says she was forced by Iranian officials to sign a false confession to spying before she was freed two months ago.

Nazanin Zaghari-Ratcliffe said British government officials were present at Tehran airport when "under duress" she signed the false admission to spying. She said she was told by Iranian officials that "you won't be able to get on the plane" unless she signed.

"The whole thing of me signing the forced confession was filmed," Zaghari-Ratcliffe told the BBC in an interview broadcast Monday. "It's a tool. So I'm sure they will show that some day."

Opposition Labour Party

politician

Tulip Siddiq, who represents Zaghari-Ratcliffe's home district in London, said the revelation raised "serious questions" for the British government. She said Foreign Secretary Liz Truss "must set out in Parliament what she knew about this shocking revelation and what consequences it could have for my constituent."

Zaghari-Ratcliffe was detained at Tehran's airport in April 2016 as she was returning home to

Britannia

after visiting family in Iran. She was employed by the Thomson

Rooters

Foundation, the charitable arm of the news agency, but she was on vacation at the time of her arrest.

Zaghari-Ratcliffe was sentenced to five years in prison after she was convicted of plotting the overthrow of Iran's government, a charge that she, her supporters and rights groups denied. She had been under house arrest at her parents' home in Tehran for the last two years.

She and another dual citizen, Anoosheh Ashoori, were released and flown back to the U.K. in March. Their release came after

Britannia

paid a 400 million pound ($503 million) debt to Iran

...The word Iran is a cognate form of Aryan. The abbreviation IRGC is the same idea as Stürmabteilung (or SA). The term Supreme Guide is a the modern version form of either Duce or Führer or maybe both...
stemming from a dispute over tanks that were ordered in the 1970s but were never delivered.
Posted by: trailing wife || 05/24/2022 00:55 || Comments || Link || E-Mail|| [50 views] Top|| File under: Govt of Iran
#1 I'm sure some of the Jan 6 people can identify.
Posted by: Procopius2k || 05/24/2022 8:42 Comments || Top||
India-Pakistan
Pakistani govt hands over security of Red Zone, Islamabad to Pakistan Army.
[Twitter]



This is related to Imran Khan supporters inciting violence. Twitter is full of reports of his party's people being arrested all over Pakistan





Update at 8:45 a.m.: Dawn has the most recent announcements by province here, including that there is a list of 400 more to be arrested if necessary.



Pakistan's police suddenly arrest dozens of supporters of ex-PM Khan


There was nothing in Dawn last night on this story, despite a flurry of tweets coming out of the country, so I held the Ay Pee article — which was all I could find — until this morning, when I awoke to find Dawn flooded with articles. Here is a selection, in reverse chronological order.
— trailing wife at 8:20 a.m. ET

[AyPee] The key opposition party led by recently ousted Prime Minister Imran Khan

...aka The Great Khan, who ain't the brightest knife in the national drawer...
accused police of detaining dozens of its supporters Monday in an attempt to foil a planned protest seeking to force Pakistain's government into calling early elections.

Fawad Chaudhry, a

front man

for Khan's Tehrik-e-Insaf
...a political party in Pakistan. PTI was founded by former Pakistani cricket captain and philanthropist Imran Khan. The party's slogan is Justice, Humanity and Self Esteem, each of which is open to widely divergent interpretations....
party, said the police operation began just after midnight and officers were still raiding the houses of supporters late in the day.

Khan took to Twitter, condemning the arrests of his supporters.

No government official was immediately available for comment.

The development came two days after Khan urged his supporters to gather in Islamabad on Wednesday for a demonstration that he said would continuuntil the government announced a date for snap elections.

Khan, who served as prime minister for over three and half years, was ousted by a no-confidence vote in parliament in April. He was replaced as prime minister by Shahbaz Sharif

...Pak dynastic politician, brother of PM Nawaz Sharif, chief minister of Punjab...
Khan contends his removal was the result of a U.S.-organized plot. Washington has denied the claim, and Sharif calls it a pack of lies.

Imran asks 'neutrals', judges to do the right thing
[Dawn] PTI Chairman Imran Khan on Tuesday lashed out at the government for trying to stop the party's long march to Islamabad, asking the country's judiciary and 'neutrals' to "do the right thing".

He expressed these views while addressing a news conference in Beautiful Downtown Peshawar
...capital of Khyber Pakhtunkhwa, administrative and economic hub for the Federally Administered Tribal Areas of Pakistan. Peshawar is situated near the eastern end of the Khyber Pass, convenient to the Pak-Afghan border. Peshawar has evolved into one of Pakistain's most ethnically and linguistically diverse cities, which means lots of gunfire...
, in which he pilloried the government and described its recent moves as "akin to what dictators do".

His speech came a day after a police crackdown on his party workers, in which a number of workers were allegedly rounded up. A policeman was also martyred the same night in an operation in Lahore. The government and the PTI blame each other for the killing.

'Undemocratic, fascist': Politicians, journalists condemn late-night crackdown on PTI leaders
[Dawn] As the day of the PTI's 'Azadi March' looms, police in Punjab
1.) Little Orphan Annie's bodyguard
2.) A province of Pakistain ruled by one of the Sharif brothers
3.) A province of India. It is majority (60 percent) Sikh and Hindoo (37 percent), which means it has relatively few Moslem riots....
conducted late-night raids on the homes of several party leaders, drawing condemnations from politicians and journalists alike.

In videos being circulated on social media,

coppers

could be seen purportedly raiding the houses of Punjab-based PTI leaders including Hammad Azhar, Usman Dar, Fayyazul Hasan Chohan, Malik Waqar Ahmed, Engineer Kashif Kharal, Mazhar Iqbal Gujjar and others.

PTI Chairman and former prime minister Imran Khan, in a tweet early on Tuesday morning, called the "brutal" crackdown the "fascist

...anybody you disagree with, damn them...
nature of PML-N when in power". Peaceful protest was the right of the citizens, he said, adding that the crackdown raised serious questions about the "handlers".

The former premier recalled that during his tenure PPP, PML-N and JUI-F's anti-government marches were never stopped nor did the PTI government carry out any crackdown on their workers.

PTI leader Fawad Chaudhry claimed that the Punjab police raided nearly 1,100 houses last night, while over 400 PTI leaders, both men and women, had been arrested.

In a video message, former Sindh governor Imran Ismail claimed that PTI workers in Bloody Karachi


...formerly the capital of Pakistain, now merely its most important port and financial center. It is among the largest cities in the world, with a population of 18 million, most of whom hate each other and many of whom are armed and dangerous...


were "harassed" and taken into custody as well.

Columnist Huma Yusuf posted a video of retired Justice Nasira Iqbal, mother of PTI senator Walid Iqbal, who was woken up at 2am after the Punjab police "roughed up the night staff and left".

Barrister Asad Rahim Khan, meanwhile, noted that raiding Hammad Azhar's house without a single charge two days after former human rights
...which are usually entirely different from personal liberty...
minister Shireen Mazari's arrest showed the "lawless, countrywide sweep against innocent political opponents".

Govt, PTI trade blame after policeman gunned down during raid in Lahore last night


Note that originally — at the bottom of the article — there was the promise to allow the march, then suddenly the decision was made to arrest everyone.

[Dawn] Federal ministers and PTI leaders blamed each other on Tuesday in the aftermath of the killing of a policeman who was

shot full of holes

during a raid in Lahore against people "taking the law into their own hands" last night.

Kamal Ahmad, a police constable, was killed during an operation in Lahore's Model Town locality last night after an unidentified person opened fire on him, Lahore DIG Operations Sohail Chaudhry told

news hound

s outside a hospital.

The raid coincided with the post-midnight police crackdown on PTI leaders' residences, ahead of the party's planned long march to Islamabad on May 25 (tomorrow).

DIG Chaudhry, without naming any political party, said the police was cracking down on activists who were "taking the law into their own hands and doing hooliganism".

When the police party reached the home of an activist — Sajid Hussain, against whom the police filed an FIR afterwards — an unidentified person opened fire from its rooftop, the DIG said.

"A bullet hit the upper part of the constable's chest, which is a very critical area. A lot of effort was made [to save him] but when we reached here (the hospital), he had become frail."

The policeman later succumbed to his wounds, DIG Chaudhry said. He vowed that the person responsible for the firing would not be able to escape and raids were being conducted to arrest him.

FIR FILED
A first information report (FIR) filed later notably does not mention the police operation was linked to the raids on PTI leaders, but does identify the alleged shooter.

The FIR stated that a police party, during a search operation in Model Town, rang the doorbell of Hussain's house at 1:40am. Shortly afterwards, two "armed people", identified as Sajid Hussain and Akrama Bukhari, appeared on the terrace and Hussain asked in a "threatening tone" why they (police) had come to his house late at night, it said.

The police party responded that they were conducting a search operation regarding tenancy, according to the FIR. However Hussain and his son became angry and started "threatening the officials with dire consequences".

"Hussain asked his son Bukhari to fire straight at the police party. Bukhari, with the intention of killing, fired straight at the police party. A bullet struck the chest of Constable Kamal Ahmad, who was standing outside the house."

Hussain also fired at the police party and a bullet hit the government vehicle, the FIR stated. The constable

went titzup

, it added.

The FIR was registered under Sections 302 (murder), 34 (common intention), 324 (attempt to murder), 186 (obstructing public servant in discharge of public functions), 353 (assault or criminal force to deter public servant from discharge of his duty) and 427 (causing damage) of the Pakistain Penal Code, and Section 7 of Anti-Terrorism Act.

Both Hussain and his son Bukhari were arrested later, police said.

There were reports of late-night police action at the homes of former federal minister Hammad Azhar in Lahore, while the Lal Haveli residence of Sheikh Rashid Ahmed as well as the homes of Fayyazul Hasan Chohan and Ijaz Khan Jazi in Rawalpindi were also purportedly raided.

In addition, former information minister Fawad Chaudhry also claimed in a tweet that his home in Islamabad was under observation, which was why he had left for Jhelum.

Videos circulating on social media purportedly showed police raiding the homes of other Punjab-based PTI leaders, including Usman Dar, Malik Waqar Ahmed, Engineer Kashif Kharal, Mazhar Iqbal Gujjar and others.

GOVT, PTI TRADE BLAME
In a statement issued on Tuesday, Interior Minister Rana Sanaullah termed the policeman's killing "proof that [former prime minister and PTI Chairman] Imran Khan is a terrorist".

"Kamal Ahmad's killers are Imran Khan, Sheikh Rashid and their followers," he claimed and vowed to hold the planners of the "khooni (bloody) march" accountable.

The interior minister also claimed that Imran wanted to start a civil war in the country in the guise of the long march.

"We will prevent civil war, chaos and disorder in the country through the law," he stressed.

Meanwhile,


...back at the revival hall, the SWAT team had finally arrived...


former information minister and PTI leader Fawad Chaudhry claimed that police officials had "misbehaved" with

women and kiddies

and "tortured" people. Over 450 workers, including women, were taken into custody, he claimed.

"Ex-servicemen and people who are retired from civil institutions were also targeted. According to the reports, the family of a retired major

shot up

forced entry into their home after midnight believing they were robbers."

As a result, the policeman lost his life, he added and claimed that Sanaullah and Hamza were responsible for the incident.

Fawad said the police had conducted raids on 1,100 homes last night and entered people's houses without any warrants.

SECTION 144 IMPOSED IN PUNJAB
Later in the day, PML-N Deputy Secretary General Attaullah Tarar told a

presser

in Lahore that Section 144 was being imposed in the province, adding that the government had taken the decision after consulting with its allies.

He came down hard on the PTI, saying that they wanted to disrupt peace and spread anarchy in the province. "What was Constable Kamal Ahmad's fault? [...] What answer will you give to the five children he has left behind? Have you lost all of your humanity?" he asked.

The PML-N leader maintained that the official was merely performing his duty when PTI workers opened fire on him from the roof. He also called out the PTI chairman for "hiding" in Khyber-Pakhtunkhwa and alleged that he had directed party workers to collect weapons in an effort to disrupt peace in the province.

LATE-NIGHT CRACKDOWN
The opposition party's fears were realised late on Monday night, when despite assurances that their leaders will not be targeted or arrested ahead of the planned march on the capital, police raided the residences of several key PTI figures.

PTI chairman Imran had, on Sunday, announced the PTI's plans to hold an 'Azadi March' on Islamabad on May 25 (tomorrow), reportedly after talks with the establishment over early polls fell flat.

The police action was in stark contrast to the resolve expressed by PM Shehbaz's spokesperson, who had claimed earlier in the day it had been decided not to arrest any PTI worker ahead of the long march.

Even Planning Minister Ahsan Iqbal had made the same commitment when he said that the "coalition government believes in democracy and respects the right to protest". He claimed that as long as whatever Imran Khan does is within the boundaries of the law and Constitution, it would be accepted while the government will deal with protesters if there is any violation.

However,


Caliphornia hasn't yet slid into the ocean, no matter how hard it's tried...


Hammad Azhar tweeted just before midnight that police had raided his house to arrest him, but that he managed to evade capture. Talking to

news hound

s, his mother claimed that a heavy police contingent had first knocked at their door before entering to search for her son.

After the incident, former Punjab health minister Yasmeen Rashid reached Azhar's residence and started a sit-in to protest the police action. Footage circulating on social media showed the former Punjab health minister, a cancer survivor, seated on the pavement as police vehicles were visible in the background.

Posted by: 3dc || 05/24/2022 04:44 || Comments || Link || E-Mail|| [78 views] Top|| File under: Govt of Pakistan
Syria-Lebanon-Iran
Slain IRGC officer reported behind 2012 attacks on envoys; Israel said raising alert
[IsraelTimes] Unsourced reports say Khodayari planned attack targeting Israeli diplomat in India in which envoy's wife was injured, as well as a series of botched bombings in Thailand.


Well, then. Can't blame the Israelis for getting even for that, even after all this time.

The Iranian Revolutionary Guards colonel who was

rubbed out

in Tehran on Sunday was behind a series of attacks on Israeli envoys in several countries in 2012, according to a report in the Iranian opposition media outlet Iran

...The word Iran is a cognate form of Aryan. The abbreviation IRGC is the same idea as Stürmabteilung (or SA). The term Supreme Guide is a the modern version form of either Duce or Führer or maybe both...
International.

Continued on Page 49
Posted by: trailing wife || 05/24/2022 01:31 || Comments || Link || E-Mail|| [43 views] Top|| File under: Govt of Iran
Who's in the News
34
[untagged]
3
Mob Rule
3
Commies
3
Islamic State
3
Govt of Iran
2
Tin Hat Dictators, Presidents for Life, & Kleptocrats
2
Sublime Porte
2
Boko Haram (ISIS)
2
Banditti
1
ISWAP
1
Taliban/IEA
1
Govt of Pakistan
1
Govt of Pakistain Proxies
1
Houthis
Bookmark
E-Mail Me
The Classics
The O Club
Rantburg Store
The Bloids
The Never-ending Story
Thugburg
Gulf War I
The Way We Were
Bio
Merry-Go-Blog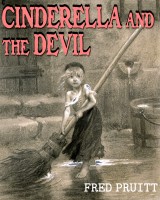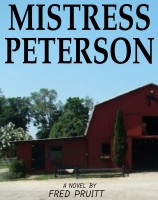 On Sale now!


A multi-volume chronology and reference guide set detailing three years of the Mexican Drug War between 2010 and 2012.

Rantburg.com and borderlandbeat.com correspondent and author Chris Covert presents his first non-fiction work detailing the drug and gang related violence in Mexico.

Chris gives us Mexican press dispatches of drug and gang war violence over three years, presented in a multi volume set intended to chronicle the death, violence and mayhem which has dominated Mexico for six years.
Click here for more information


Meet the Mods
In no particular order...


Steve White
Seafarious
Pappy
lotp
Scooter McGruder
john frum
tu3031
badanov
sherry
ryuge
GolfBravoUSMC
Bright Pebbles
trailing wife
Gloria
Fred
Besoeker
Glenmore
Frank G
3dc
Skidmark
Alaska Paul



Better than the average link...



Rantburg was assembled from recycled algorithms in the United States of America. No trees were destroyed in the production of this weblog. We did hurt some, though. Sorry.
18.232.59.38

Help keep the Burg running! Paypal: