-Short Attention Span Theater-
Kanye West praises Hitler, calls himself a Nazi in unhinged interview; Milo Yiannopoulos sez Trump dinner was his plan
This is one of the ways those riding the manic side of bipolar disorder go off the deep end.

[IsraelTimes] Rapper makes bizarre appearance alongside Holocaust denier Fuentes on show hosted by right-wing conspiracy theorist Alex Jones, accuses Netanyahu of trying to steal his family.

Milo Yiannopoulos claims he set up Fuentes dinner 'to make Trump's life miserable'

[TheGuardian] Rightwing provocateur says he helped arrange for white supremacist to attend dinner with Trump and

Kanye West



As fallout from Donald Trump

...Oh, noze! Not him!...
's meeting with the white supremacist Nick Fuentes continues, a far-right activist muppet has claimed the meeting was a set-up, meant to "make Trump's life miserable".

NBC News reported that in an attempt to "send a message" to the former president,

Milo Yiannopoulos

, a rightwing provocateur and former Breitbart editor, helped arrange for Fuentes to travel to Mar-a-Lago in Florida for a dinner between Trump and the rapper Ye, formerly known as Kanye West.

Trump dined with Fuentes and Ye at his resort on 22 November. Since the meeting, Trump has been criticized by senior Republicans and by conservative Jewish leaders.

Trump said Ye was invited to dinner and "unexpectedly showed up with three of his friends ... whom I knew nothing about". He has not condemned Fuentes and his views. Fuentes has been described by the chief executive of the Anti-Defamation League as "among the most prominent and unapologetic antisemites in the country".

Speaking to NBC, Yiannopoulos said he came up with a plan for Fuentes to travel with Ye and hopefully gain access to the former president.

"I wanted to show Trump the kind of talent that he's missing out on by allowing his terrible handlers to dictate who he can and can't hang out with," Yiannopoulos said.

"I also wanted to send a message to Trump that he has systematically repeatedly neglected, ignored, abused the people who love him the most, the people who put him in office, and that kind of behavior comes back to bite you in the end."

Yiannopoulos was once a leading figure in the alt-right movement but he has been banned by most major social media networks and lost a book deal in 2017 after appearing to endorse paedophilia.

He told NBC he also arranged the meeting "just to make Trump's life miserable", because he was aware news of the dinner would leak.

Trump has engaged with racists in the past, including claiming there were "very fine people on both sides" of a white supremacist rally in Virginia which resulted in the death of a counter-protester.

Criticism for hosting Fuentes has come from senior Republicans including his former vice-president, Mike Pence, and the former New Jersey governor Chris Christie.

On Tuesday, Fuentes disputed Yiannapoulos's suggestion the dinner was an attempt to make Trump's life miserable.

"This is just not true at all," Fuentes said on the messaging app Telegram, below a screenshot from the NBC article. "My intention was not to hurt Trump by attending the dinner, that is fake news. I love Donald Trump."

Ye, who like Trump is running for president in 2024, said he used the dinner to ask Trump to be his vice-president, only for Trump to insult his ex-wife, Kim Kardashian.

"Trump started basically screaming at me at the table telling me I was going to lose," Ye said in a video since deleted from social media but transcribed by Newsweek. "I mean, has that ever worked for anyone in history? I'm like, 'Woah, woah hold on hold on Trump, you're talking to Ye.'"

Ye also said Trump was "really impressed" by Fuentes.

A source close to Trump told NBC the former president was left furious by the meeting.

"He's crazy. He can't beat me," Trump said of Ye, according to the source, who also said "Trump was totally blindsided" by Fuentes's presence, adding: "It was a set-up."

On Wednesday, the

News Agency that Dare Not be Named

reported that Trump's campaign was "putting new protocols in place to ensure that those who meet with him are approved and fully vetted". Among those protocols, the AP said, citing unnamed sources, is a requirement that Trump is accompanied by a

bigwig

at all times.
Posted by: trailing wife || 12/03/2022 00:00 || Comments || Link || E-Mail|| [29 views] Top|| File under:
#1 When Alex Jones is the most reasonable guy in the room, you've got trouble.
Posted by: Secret Master || 12/03/2022 0:20 Comments || Top||
History of the Stooges
[MyNeatStuff] The Three Stooges were an American vaudeville and comedy team active from 1922 until 1970, best known for their 190 short subject films by Columbia Pictures that have been regularly airing on television since 1958. Their hallmark was physical farce and slapstick. Six stooges appeared over the act's run (with only three active at any given time): Moe Howard and Larry Fine were mainstays throughout the ensemble's nearly fifty-year run and the pivotal "third stooge" was played by (in order of appearance) Shemp Howard, Curly Howard, Shemp Howard again, Joe Besser and "Curly" Joe DeRita.
Posted by: BrerRabbit || 12/03/2022 00:00 || Comments || Link || E-Mail|| [20 views] Top|| File under:
-Signs, Portents, and the Weather-
Dramatic Recovery in Global Sea Ice Confounds the Net Zero Catastrophists
My guess?
Trump's presidency.
[Daily Skeptic] It's a mystery. Why has Arctic sea ice cover roared back so quickly over the last few years? Nobody knows – not one scientist on the planet can tell you, writes Willis Eschenbach in a short essay on the climate site Watts Up With That? It might be noted, of course, that there was no shortage of explanations when there was a cyclical downturn, mostly to do with humans having something to do with it. Ice melting at the Poles is still one of the crucial supports for the entire command-and-control Net Zero political agenda.
Posted by: Skidmark || 12/03/2022 00:00 || Comments || Link || E-Mail|| [18 views] Top|| File under:
Afghanistan
Afghanistan: Woman Flogged For Going To Shop Without Male Guardian
[OutlookIndia] A woman in Afghanistan was seen being brutally flogged in public for allegedly flouting the Taliban

...Arabic for students...
's conservative rule that prohibits women from going to shops without a male guardian.

In an almost two-minute video clip, posted on Twitter by a user named Shabnam Nasimi, reportedly from the Takhar province, the woman can be seen being whipped.

"The women of Afghanistan are experiencing hell on earth under Taliban regime. We mustn't turn a blind eye," Shabnam Nasimi wrote along with the video.

Last week, three women and 11 men were flogged following the orders of an Afghan court after they were found guilty of theft and "moral crimes", it was reported.

Those being punished received between 21 and 39 lashes each, after being convicted in a local court of theft and adultery, reports said adding that hundreds of people attended the lashings and a ban was imposed on taking photos and video.

The resumption of the practice underscored the Taliban's intention of sticking to their strict interpretation of Islamic law, or Sharia. Supreme leader Hibatullah Akhundzada also ordered judges last month to fully enforce aspects of Islamic law that include public executions and floggings.

The Taliban carried out punishments in public during their first rule that ended in late 2001.
Posted by: trailing wife || 12/03/2022 01:52 || Comments || Link || E-Mail|| [9 views] Top|| File under: Islamic State
Africa Subsaharan
Senators' Wives Opposed Bill To Stop Underage Marriage
[SAHARAREPORTERS] ANigerian

politician

, Senator Biodun Olujimi, sponsor of the Gender and Equal Opportunities Bill in the Senate, has alleged that wives of male

politician

s opposed the proposition of 18 years as the minimum age for marriage.

She said the wives of her male colleagues also rejected the gender bill before their husbands thrashed it in the Senate.

Senator Olujimi made the allegation while speaking at a one-day Policy Dialogue on the Gender and Equal Opportunities Bill in Nigeria, organised by the National Institute for Legislative and Democratic Studies with the support of the UN Women and Canadian Government.

ThisDay reports that Senator Olujimi explained that she and other female senators decided to engage the wives of her male colleagues in the upper legislative chamber so that they could influence their spouses to support the gender bill.

Unfortunately, the engagement with the senators, according to her, was a disaster as the majority of them rejected the bill based on their religious sentiments and beliefs.

"The issue of the GEO Bill is important to me not only because I am a woman but because it is just and proper to do the right thing. About 51.2 percent of Nigeria's population are women.

"That portion of the society must be taken care of. The bill has suffered in three different assemblies and the reason is very simple. It is because it is based on gender. If it were to be a general issue, it would have passed.

"I brought it up in the last Senate because I discovered that there was no law governing the affairs of women generally and I felt that it was not good enough.

"The rejection of the bill in the 9th Assembly was not the fault of men. It was based on the nuances of the women.

"What happened was that we, female senators, gathered all the wives of our male colleagues for a meeting where we pleaded with them to help us talk to their husbands to support the bill.

"We were very surprised when the majority of the senators' spouses responded that they would not do such things because their religious conviction has taken care of such issues already.

"We tried everything possible to convince them but they did not change their minds. For instance, they were not in support of making 18 years, as the age of marriage. They also said Islam had taken care of the issue of women regarding inheritance.

"So, the first issue we had against the bill was with women. That of the men came later. It was because the men said they were not conversant with the word 'equality' because the husband is not supposed to have equal rights at home with the wife," Senator Olujimi said.

However,


Caliphornia hasn't yet slid into the ocean, no matter how hard it's tried...


the female

politician

said she had met with religious organizations, civil society groups and international agencies to discuss the frustrations the bill had encountered.

According to her, the outcome of the series of meetings she has had so far led to the reintroduction of another bill captioned "Gender and Equitable Opportunities Bill, 2022."

She expressed optimism that the new bill, which has passed its first reading in the Senate, would be passed before the end of the 9th Assembly, as she pointed out that the contentious issues that bordered on religion had been removed from the new bill.


Posted by: Fred || 12/03/2022 00:00 || Comments || Link || E-Mail|| [17 views] Top|| File under:
Europe
Swiss look to ban use of electric cars over the winter to save energy
[HotAir] The European Union jumped on the electric vehicle craze well ahead of other parts of the world, particularly after the Paris climate accord. But in typical socialist fashion, they weren't content with simply encouraging people to switch to EVs. Many European countries almost immediately started making plans to ban gas-powered cars and trucks and make EVs mandatory. Lots of Europeans wanted to get out ahead of the curve and began snapping the newer models up. But then came the start of the war in Ukraine, cutting energy supplies just as Europe was trying to wean itself off of fossil fuels. Now, in a rather embarrassing reversal, Switzerland is considering legislation that would ban people from driving electric vehicles except in urgent conditions over the winter because there simply might not be enough juice on the grid to recharge them.

So much the same as we saw in California earlier this year, the government pushed everyone to switch over to electric vehicles to save the planet. But now they're warning them that they won't be able to recharge their vehicles except for "urgent travel requirements." The crazy part of all of this is that the major energy corporations have been warning everyone about this for several years. The power grid doesn't produce endless electricity by magic. You have to produce enough energy to power it or it fails. But nobody wanted to listen.

To put this story in context, consider the fact that in June of this year, the EU proposed a ban on new gas-powered cars by 2035


From 2035, newly registered cars and light goods vehicles will no longer be allowed to emit greenhouse gases. The decision was approved on June 29 by the 27-member group. The ban on internal combustion engines voted by the European Parliament – which the EU member States still have to approve – effectively marks the end of petrol- and diesel-powered vehicles, as well as hybrids, which are currently experiencing a boom. In future, only new electric or hydrogen-powered models will be able to be sold.

2035 is only a little more than a decade away. If this proposal passes, Europe won't even allow hybrids to be sold. Only fully electric vehicles or hydrogen-powered ones. Good luck finding a hydrogen recharging station, by the way. And unless they get their energy grid back under control, there's no guarantee you'll be able to drive your car anywhere.
Posted by: Skidmark || 12/03/2022 00:00 || Comments || Link || E-Mail|| [19 views] Top|| File under:
Science & Technology
More Details On China's Exotic Orbital Hypersonic Weapon Come To Light
[TheDrive] The U.S. Department of Defense has added additional color to the mysterious nuclear-capable hypersonic weapon test China conducted over a year ago, saying that it "likely demonstrated" the People's Republic of China's capacity to field this capability.

The test made headlines that year for demonstrating the use of a fractional orbital bombardment (FOB) system capable of flying "around the world," as now-retired Air Force General John Hyten described it, by staying in orbit for as long as the user deems necessary before re-entering the atmosphere with immense kinetic energy and gliding to its target. In official documents released on November 29, the Pentagon detailed what is presently known about China's FOB-capable hypersonic weapon, going so far as to say that the missile traveled approximately 24,854 miles (40,000 kilometers) during the July 2021 test.
Posted by: Skidmark || 12/03/2022 00:00 || Comments || Link || E-Mail|| [16 views] Top|| File under: Commies
Southeast Asia
US cancels Indonesia visit by LGBTQ envoy
[BenarNews] The U.S. government has canceled a trip to Indonesia by its envoy for LGBTQ rights, the American ambassador in Jakarta announced Friday, after the top

holy man

al body in the world's largest

Moslem

-majority country strongly denounced the scheduled visit.

Jessica Stern, Washington's special envoy to advance the rights of LGBTQI+ persons, was scheduled to visit Indonesia on Dec. 7, after stops in Vietnam and the Philippines, the State Department had said on Nov. 28. LGBTQI+ stands for lesbian, gay, bisexual, transgender, queer and intersex persons.

"[A]fter discussions with our counterparts in the Indonesian government, we have decided to cancel Special Envoy Stern's visit to Indonesia," Ambassador Sung Kim said in a statement Friday.

He did not go into detail about the specific reason for the cancellation.
Posted by: trailing wife || 12/03/2022 00:00 || Comments || Link || E-Mail|| [33 views] Top|| File under:
#1 The Biden administration - making friends and influencing people! You go, LGBTQWERTY Girl!
Posted by: Raj || 12/03/2022 0:05 Comments || Top||
Who's in the News
31
[untagged]
4
Islamic State
2
Muslim Brotherhood
2
Sublime Porte
2
al-Shabaab (AQ)
2
Boko Haram (ISIS)
2
Commies
2
Taliban/IEA
2
Moslem Colonists
2
Devout Moslems
1
Pak Taliban (TTP)
1
Hezbollah
1
Govt of Saudi Arabia
1
al-Qaeda in the Arabian Peninsula
1
Banditti
1
[untagged]
1
Hamas
1
Fulani Herdsmen (Boko Haram)
1
Hayat Tahrir al-Sham (al-Nusra)
1
Govt of Pakistan
1
Houthis
1
Mob Rule
1
Govt of Iran
Bookmark
E-Mail Me
The Classics
The O Club
Rantburg Store
The Bloids
The Never-ending Story
Thugburg
Gulf War I
The Way We Were
Bio
Merry-Go-Blog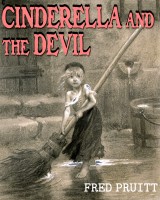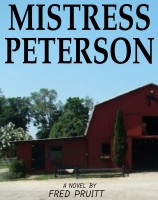 On Sale now!


A multi-volume chronology and reference guide set detailing three years of the Mexican Drug War between 2010 and 2012.

Rantburg.com and borderlandbeat.com correspondent and author Chris Covert presents his first non-fiction work detailing the drug and gang related violence in Mexico.

Chris gives us Mexican press dispatches of drug and gang war violence over three years, presented in a multi volume set intended to chronicle the death, violence and mayhem which has dominated Mexico for six years.
Click here for more information


Meet the Mods
In no particular order...


Steve White
Seafarious
tu3031
badanov
sherry
ryuge
GolfBravoUSMC
Bright Pebbles
trailing wife
Gloria
Fred
Besoeker
Glenmore
Frank G
3dc
Skidmark



Better than the average link...



Rantburg was assembled from recycled algorithms in the United States of America. No trees were destroyed in the production of this weblog. We did hurt some, though. Sorry.
3.225.221.130

Help keep the Burg running! Paypal: