-Signs, Portents, and the Weather-
Californians say "NOPE" and take to the streets after 10 p.m. in defiance of Newsom's corona curfew
[NotTheBee] Caesar Gavin Newsom, Ruler Of All Of California (May He Live Forever), issued a decree a couple days ago implementing a curfew which requires all of his subjects to remain in their homes from 10:00 p.m. to 5:00 a.m. until further notice.

Corona, apparently, is especially active after dark, or something.

Last night was the first night of Caesar's curfew. And a whole bunch of Californians said, "I am sorry but this is 'MERICA and we are 'MERICANS and thus are allergic to tyranny."

They took to the streets at 10:00 p.m. and protested all night:
Posted by: Besoeker || 11/23/2020 01:14 || Comments || Link || E-Mail|| [263 views] Top|| File under:
-Land of the Free
'Manipulative BULLS**T': Glenn Greenwald defends calling NBC a CIA mouthpiece, mocks accusation of 'endangering journalists'
[RT] Independent journalist Glenn Greenwald torched accusations that he endangered reporters by saying NBC News spouts CIA propaganda, saying he only spoke of a well-known fact, and the effort to shame him was "manipulative bulls**t."

"Profoundly sorry for endangering the lives of NBC executives and TV personalities by spilling the extremely well-kept secret of their close working relationship with the CIA," Greenwald tweeted sarcastically on Saturday. His message showed a picture of a headline about NBC's 2018 hiring of ex-CIA chief John Brennan as an NBC and MSNBC contributor.
Continued on Page 49
Posted by: Clem || 11/23/2020 00:00 || Comments || Link || E-Mail|| [231 views] Top|| File under:
China-Japan-Koreas
China Issues Instructions for 'Incoming Biden Administration'
The Chinese bought the Bidens fair and square.


[Breitbart] Obey Beijing, do not challenge China's assumed economic superiority and open your domestic markets without restraint: these are the three key instructions for Joe Biden issued in an op-ed published Sunday by the Global Times, official propaganda mouthpiece of the Chinese Communist Party (CCP).

The piece outlines China's vision of the future under a compliant Joe Biden administration, stating from the beginning the CCP wants a "partnership" that is "categorically different" than that offered by U.S. President Donald Trump.

"Biden is, irrevocably, the 46th US president," the editorial offers without evidence, before outlining just why the two countries should combine their resources in fighting the coronavirus epidemic.

To that end the Global Times maintains that supine America is a good America, warning its friend Joe Biden, "Demonizing China or slinging dirt on Chinese people will never help to stop the flare-up of infections and fatalities in America."

As to the economic realities facing the two countries, the piece gets straight to the point: It says China's economy is growing at a "sizzling pace" and if the U.S. wants to be part of that, it should comply with Beijing. It says the "selfish" doctrine of America First must end, advising:
Posted by: Sheque Flereting6003 || 11/23/2020 00:52 || Comments || Link || E-Mail|| [216 views] Top|| File under: Commies
Government
President Trump speaks on lowering prescription drug prices
Another little Trump fire, should he lose all his gambits. Really, he is presenting the world with a Harvard Business School case study of how to fight the results of a corrupt election.

[NewsNation Now] The Trump administration announced new regulations Friday that could lower the cost of prescrition drugs for Americans.

"The drug companies don't like me too much. But we had to do it," President Donald Trump
...The tack in the backside of the Democratic Party...
said in announcing the new policy at the White House. "I just hope they keep it. I hope they have the courage to keep it."

Here's how the regulations work.


tie what Medicare pays for medications administered in a doctor's office to the lowest price paid among a group of other economically advanced countries. That's called the "most favored nations" approach. It is adamantly opposed by critics aligned with the pharmaceutical industry, who liken it to socialism. The administration estimates it could save $28 billion over seven years for Medicare recipients through lower copays. It would take effect Jan. 1.


require drugmakers, for brand name pharmacy medications, to give Medicare enrollees rebates that now go to insurers and middlemen called pharmacy benefit managers. Insurers that deliver Medicare's "Part D" prescription benefit say that would raise premiums. The nonpartisan Congressional Budget Office estimates it would increase taxpayer costs by $177 billion over 10 years. The Trump administration disputes that and says its rule could potentially result in 30% savings for patients. It would take effect Jan. 1, 2022. The new regulations changes how hospitals and doctors are paid for administering the drugs, in an effort to try to remove incentives for using higher cost medications.

Relying on international prices to lower U.S. costs is an approach also favored by Democrats, including President-elect Joe Foreign Policy Whiz Kid Biden

...Candidate for president in 2020. I had the great honor of being arrested with our UN Ambassador on the streets of Soweto, trying to get to see him on Robbens Island...
. But Democrats would go much further, authorizing Medicare to use lower prices from overseas to wrest industry concessions for all expensive medications, not just those administered in clinical settings.

Embodied in a House-passed bill from Speaker Nancy San Fran Nan Pelosi


Congresswoman-for-Life from the San Francisco Bay Area, born into a family of professional politicians. On-again-off-again Speaker of the House. It's not her fault when they lose, but it's her accomplishment when they win. Noted for her heavily botoxed grimace and occasional senior... uhhh... moments...


, D-Calif., this strategy would achieve much larger savings, allowing Medicare to pay for new benefits such as vision and dental coverage. It also would allow private insurance plans for workers and their families get Medicare's lower prices.

Trump has taken other action to lower prescription drug costs by opening a legal path for importing medicines from abroad. Also, Medicare drug plans that cap insulin costs at $35 a month are available during open enrollment, currently underway.

Prices for brand-name drugs have continued to rise during Trump's tenure, but at a slower rate. The Food and Drug Administration has put a priority on approving generics, which cost less.

Posted by: trailing wife || 11/23/2020 00:00 || Comments || Link || E-Mail|| [121 views] Top|| File under:
AG Barr orders more convicted murderers to be executed during Biden transition period
Quietly getting something important done, and reducing another expense on the government books.

[WashingtonExaminer] Attorney General William Barr ordered the Federal Bureau of Prisons to schedule the executions of three additional convicted murderers to take place during the presidential transition period, as President-elect Joe Foreign Policy Whiz Kid Biden

...Candidate for president in 2020. You're a lyin' dog-faced pony soldier...
has promised to end capital punishment at the federal level after decades of advocating for it as a senator.

All are slated to be executed by lethal injection at the federal penitentiary at Terre Haute, Indiana, and five total death row inmates are scheduled to be put to death on the federal level in the next two months, despite pushback from Democrats who want the Justice Department to hit the pause button until Biden is in office.

Alfred Bourgeois, who was convicted in 2004 of abusing, torturing, and beating to death his two-and-a-half-year-old daughter in 2002 by punching her in the face, whipping her with a cord, burning her foot with a lighter, and smashing the back of her head against his truck until she died, is scheduled to be executed on Dec. 11.

Cory Johnson, a

narco

convicted in 1993 for the murder of seven people in 1992 during a killing spree related to what he saw as insults or rivalries in the drug trade, including killing one person at close range and another who he thought had failed to pay for crack cocaine, along with that victim's sister and a friend, is scheduled to receive the death penalty

on Jan. 14, 2021.

Dustin Higgs, who was convicted in 2000 for the kidnapping and murder of three women in 1996, when Higgs was rejected by one of the women at a party, offered the women a ride home, instead drove them to a secluded road and ordered his friend to kill them, which he did by shooting two in the chest and one in the back of the head, is scheduled to be put to death on Jan. 15, 2021.

The Supreme Court denied an appeal by Orlando Hall on Nov. 12, allowing the execution to move forward just before midnight. It was the eighth federal execution since Barr greenlighted the punishment this summer. Hall, a

drug pusher

who kidnapped, raped, bludgeoned, soaked in gasoline, then buried alive a 16-year-old girl in 1994, was executed on Thursday, more than two decades after his 1996 jury conviction.

Lisa Montgomery, found guilty of strangling a pregnant woman to death and cutting her open to kidnap her child in 2004, and Brandon Bernard, found guilty of murdering a husband and wife who were youth pastors on a military reservation in 1999, are slated to be executed on Dec. 8 and Dec. 10, respectively.

Barr, who in the summer of 2019 unveiled guidelines for resuming capital punishment under federal law following a hiatus stemming back to 2003, announced the resumption of federal executions this summer.

Convicted murderers Daniel Lee, Welsey Ira Purkey, Dustin Lee Honken, Lezmond Mitchell, Keith Nelson, William LeCroy Jr., and Christopher Vialva have all received the federal death penalty since the summer.

Biden changed his position on the death penalty after Barr's announcement in the summer of 2019, calling for its abolition despite having been among the Senate's most vocal supporters, previously bragging in the early 1990s that in one of his crime bill proposals, "We do everything but hang people for jaywalking."
Posted by: trailing wife || 11/23/2020 00:00 || Comments || Link || E-Mail|| [169 views] Top|| File under:
Home Front: Politix
California Hispanics Shock Democrats by Opposing Affirmative Action Referendum
[PJ] Proposition 16 in California, which would have allowed "diversity" to be a factor in hiring and school admissions, went down in flames on Election Day, largely because several majority-Hispanic counties voted against it.

It wasn't even close. While pro-affirmative action groups and every major Democratic organization in the state backed the measure and supporters outspent opponents $20 million to $1.5 million, the measure still lost by 14 points.

It was a shocking defeat, especially since all the major Hispanic groups backed the measure. But something funny happened on the way to climbing aboard the diversity train; it had already left the station long ago.

Hispanics in California are a political and economic force to be reckoned with. And their growing numbers have allowed them to flex those muscles — without the benefit of government quota systems.
Posted by: Besoeker || 11/23/2020 01:20 || Comments || Link || E-Mail|| [285 views] Top|| File under:
International-UN-NGOs
In First Review, EU Comes Clean on Military Failings
[USNews] The European Union
...the successor to the Holy Roman Empire, only without the Hapsburgs and the nifty uniforms and the dancing...
acknowledged on Friday that it lacks the capabilities to meet its goal - pushed most strongly by its biggest members - to become a standalone military power able to help NATO


...the North Atlantic Treaty Organization. Originally it was a mutual defense pact directed against an expansionist Soviet Union. In later years it evolved into a mechanism for picking the American pocket while criticizing the cut of the American pants...


or deploy troops rapidly to regional crises.

Seeking to address major shortfalls, the EU's first annual defence review, presented to the bloc's defence ministers on Friday, found that only 60% of the national troops and weapons nominally available to NATO are in a fit state to be deployed.

EU governments are also reluctant to deploy those troops, the report found. Formal EU military missions receive just 7% of all EU states' military personnel committed worldwide, with problems generating troop levels, it said.

While such EU weaknesses were largely known, because the bloc has never had the military strength to match its economic might, major EU governments including

La Belle France

, Germany,

Italia

and Spain hope the detailed review and public recognition of failures will be a watershed.

"The EU does not have all the required military capabilities available in order to fulfil (its) level of ambition," said the report. EU foreign policy chief Josep Borrell told

news hound

s: "European defence suffers from fragmentation, duplication and insufficient operational engagement."

Smaller member states including Greece, Sweden and Poland have sought to protect domestic armament industries, which leads to duplication in weapons output, thwarting coordination geared to the protection of the continent as a whole.

Meanwhile,


...back at the hanging, Butch continued with his last words, trying not to repeat himself too often......


tiny Belgium and Luxembourg are among the lowest military spenders in Europe, and Denmark has opted out of EU defence initiatives.



La Belle France

and Germany also disagree on how far to develop EU military cooperation independent of the United States, by far the biggest power in NATO and Europe's effective security guarantor since World War Two.

But after four years of hostility towards NATO from U.S. President Donald Trump

...His ancestors didn't own any slaves...
, the EU says it can no longer rely solely on the United States to solve crises in its neighbourhood.

The EU has been working since December 2017 to develop more firepower independently of the United States. The effort has been led by

La Belle France

, the EU's remaining major military power after

Britannia

, which opposed such cooperation, left the bloc.

With a weapons development fund being set up, backed by 8 billion euros ($9.50 billion) from the EU budget for the first time next year, French President Emmanuel Macron has called for more "

illusory sovereignty

" in the EU's ability to defend itself.

The 27-nation EU aims to draw up a military doctrine by 2022 to define future threats and ambitions.


"First Germany will agree to give France more money for troops and arms."

The report, part of an EU strategy to develop self-standing military capacity over the next decade, urged EU governments to jointly produce six areas of weaponry and end costly national duplication, including focusing on a new battle tank, a patrol class surface ship and counter-drone technology.
Posted by: trailing wife || 11/23/2020 00:00 || Comments || Link || E-Mail|| [140 views] Top|| File under:
Olde Tyme Religion
Satmar Wedding in Brooklyn (Nov 8) had 7000 attendees in one synagogue
[Daily Mail, where America gets its news] A Hasidic wedding in Brooklyn slipped under the radar of city officials as it crammed 7,000 maskless people into a synagogue in defiance of Governor Andrew Cuomo's coronavirus restrictions.

On November 8, crowds gathered shoulder to shoulder in the Yetev Lev temple in Williamsburg to celebrate the nuptials of Yoel Teitelbaum, grandson of Satmar Grand Rabbi Aaron Teitelman


[I think they meant Aaron Teitelbaum]

.
To keep the celebration under wraps, the community shared information on the wedding only by word of mouth as organizers schemed to avoid it being broken up by 'the ravenous press and government officials'.


Providing a control for the experiment. Did their COVID infection rate — and rate of severe illness and deaths — go up or remain unchanged afterward?
Posted by: Lord Garth || 11/23/2020 00:00 || Comments || Link || E-Mail|| [182 views] Top|| File under:
Southeast Asia
Philippines to Continue Defense Pact with US for Another 6 Months
[BenarNews] The Philippines gave itself another six months to decide whether to keep a key military pact with the United States intact because bilateral efforts have brought "the renewal of stability" in the South China Sea, Manila's top diplomat said Wednesday.

In June, the Philippine government put on hold its plan to terminate the Visiting Forces Agreement (VFA) with the U.S. for six months, after President Rodrigo Duterte early this year threatened to pull his country out of the 1999 pact, despite increased military expansionism by China in the disputed waterway.

In June, Locsin said that Manila had decided to suspend abrogation of the VFA in "light of political and other developments in the region," on Wednesday he said the new extension was a recognition of bilateral efforts to bring back security to the South China Sea region.

"A great deal of credit for the renewal of stability and security goes to deft diplomacy, unequivocal expressions of policy, sturdy postures of strength combined with unfailing tact, and pragmatic national security advice exhibited by both our governments in the same period," Locsin said in his message to O'Brien.

The decision by Manila to hold off on its decision about the VFA, which has allowed large-scale joint military drills with U.S. forces in the Philippines, came after Duterte took an unprecedented strong stance against China at the United Nations


...an organization originally established to war on dictatorships which was promptly infiltrated by dictatorships and is now held in thrall to dictatorships...


General Assembly in September.

In a speech to the General Assembly, Duterte described a 2016 arbitral tribunal award that struck down virtually all of Beijing's claims in the contested waters as "beyond compromise." Manila and Beijing have competing claims in the South China Sea.

He gave the speech amid an uptick in tensions between Beijing and Washington, after the U.S. in August placed sanctions on 24 Chinese companies and people for their roles in constructing China's artificial islands in the South China Sea.

Some analysts saw Manila's decision on the VFA coming, especially after Duterte in September pardoned a former U.S. marine convicted of killing a transgender Filipina.

The Philippine president's decision to pardon U.S. Lance Cpl. Joseph Scott Pemberton angered many nationalist groups who said the VFA unduly favored the U.S. by according its troops special status.

Washington had indicated it was pleased with the decision. The United States Marine Corps said the former marine had already served the court-imposed penalty for his actions, so he wouldn't be tried a second time.

At that time, political analysts said it was a sign that defense relations between the U.S. and the Philippines were on the mend after months of strident statements from both sides.

A less volatile period in Washington-Manila relations can be expected under an American administration led by Joe Foreign Policy Whiz Kid Biden

...Candidate for president in 2020. I had the great honor of being arrested with our UN Ambassador on the streets of Soweto, trying to get to see him on Robbens Island...
, said Jay Batongbacal, director of the Institute for Maritime Affairs and the Law of the Sea at the University of the Philippines.

"The South China Sea has always been a bipartisan issue for the U.S. and U.S. foreign policy so we will see a lot of consistency," Batongbacal said during a virtual

presser

arranged by the Foreign Correspondents' Association of the Philippines on Monday.

"And probably what will change is the overall tone as well as the emphasis because the last few years under [President Donald] Trump have been rather eccentric. [T]hat kind of extremism, shall we say brinkmanship and over the top statements, will be probably gone."

Duterte, who months ago told U.S. citizens of Filipino descent to vote for Trump, congratulated Biden on Sunday after news organizations in the United States widely declared the Democrat the projected winner of the 2020 presidential election.
Posted by: trailing wife || 11/23/2020 00:00 || Comments || Link || E-Mail|| [144 views] Top|| File under: Commies
Malaysian State Terminates $10.5B China-Backed Harbor Project
Another blow to the Chinese reputation.

[BenarNews] The Malaysian state of Malacca has terminated a $10.5 billion Chinese-supported harbor development project because the developer had failed to complete the job on time, a statement from the chief minister's office said.

The Malaysian company, KAJ Development Sdn. Bhd., which was backed by state-owned PowerChina, immediately has to return the 609-acre site where it had agreed to build economic parks and tourist attractions on artificially constructed islands.

The statement from the chief minister's office noted that the Melaka Gateway project agreement, which was signed on Oct. 4, 2017, expired at the end of three years on Oct. 3.
Continued on Page 49
Posted by: trailing wife || 11/23/2020 00:00 || Comments || Link || E-Mail|| [115 views] Top|| File under: Commies
Who's in the News
34
[untagged]
9
Sublime Porte
4
Arab Spring
4
Ottoman Proxies
3
Taliban
3
Commies
2
Islamic State
2
Human Trafficking
2
al-Qaeda
2
Muslim Brotherhood
1
Jamaat-e-Islami
1
al-Qaeda in North Africa
1
PLO
1
Govt of Iran Proxies
1
Abu Sayyaf (ISIS)
1
Govt of Syria
1
Hamas
1
Haqqani Network
Bookmark
E-Mail Me
The Classics
The O Club
Rantburg Store
The Bloids
The Never-ending Story
Thugburg
Gulf War I
The Way We Were
Bio
Merry-Go-Blog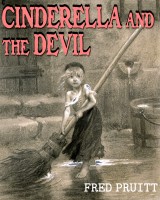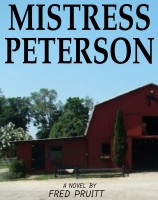 On Sale now!


A multi-volume chronology and reference guide set detailing three years of the Mexican Drug War between 2010 and 2012.

Rantburg.com and borderlandbeat.com correspondent and author Chris Covert presents his first non-fiction work detailing the drug and gang related violence in Mexico.

Chris gives us Mexican press dispatches of drug and gang war violence over three years, presented in a multi volume set intended to chronicle the death, violence and mayhem which has dominated Mexico for six years.
Click here for more information


Meet the Mods
In no particular order...


Steve White
Seafarious
Pappy
lotp
Scooter McGruder
john frum
tu3031
badanov
sherry
ryuge
GolfBravoUSMC
Bright Pebbles
trailing wife
Gloria
Fred
Besoeker
Glenmore
Frank G
3dc
Skidmark
Alaska Paul



Better than the average link...



Rantburg was assembled from recycled algorithms in the United States of America. No trees were destroyed in the production of this weblog. We did hurt some, though. Sorry.
100.24.113.182