-Lurid Crime Tales-
Perp who decapitated Minnesota mother was an illegal alien
[Citizen Free Press] Alexis Saborit-Viltres, the 42-year-old man who beheaded a woman in

Shakopee

, Minnesota last week is an illegal alien from Cuba, Alpha News has learned.

Neudauer confirmed that Saborit-Viltres's criminal history includes multiple convictions in Minnesota and Louisiana for domestic abuse, DUI, and fleeing a police officer. He has pending charges for first-degree arson, first-degree criminal damage to property, and obstruction of the legal process stemming from a 2020 arrest in Scott County.


Also:


U.S. Immigration and Customs Enforcement (ICE) has not placed a detainer on Saborit-Viltres following his recent arrest for second-degree murder in Shakopee, Minnesota
Posted by: Spilet Slens1190 || 08/05/2021 00:00 || Comments || Link || E-Mail|| [22 views] Top|| File under:
Texas mom shot dead by husband after threatening to leave him
And now she's gone. Unlike the case if he hadn't shot her, she's not ever coming back, not no how.
[NYPOST] A Texas man killed his wife after she threatened to leave him and then opened fire on two of her children as they tried to flee, cops say.


Well, of course. They were leaving him too.


Lawrence Reed, 53, is charged with murdering his 36-year-old wife Valerie Junius at their home in Katy, west of Houston, on July 29, police said. He is also charged with shooting his wife's 16-year-old son and her 20-year-old daughter as they tried to escape the home.


Give him a break. He was having a bad day. It could happen to anyone. I mean, who hasn't shot his wife when she cheesed him off?


Both children were shot but survived, the Harris County Sheriff's Office says.


They were having a bad day too.


Reed briefly barricaded himself inside the home when officers arrived but later surrendered, according to authorities.
"Put the shootin' iron down and come out, Larry!"
"No! I'm having a bad day!"
"Valerie's day was worse!"
"No, it wasn't!"
"She's dead and you aren't!"
"I got to the gun first!"
Posted by: Fred || 08/05/2021 00:00 || Comments || Link || E-Mail|| [9 views] Top|| File under:
Vlogger Chris Chan arrested for alleged incest with mom suffering from dementia
[NYPOST] A controversial vlogger has been arrested in Virginia for incest — after audio was leaked online of her allegedly confessing to regular sex with her dementia-ridden mom, according to reports.

Comic character creator Christine Weston Chandler, known online as Chris Chan, was busted in Richmond on Sunday and later transferred to Central Virginia Regional Jail, where she is being held without bail, officials confirmed to The Post.

Greene County Sheriff's Office confirmed in a Facebook post that Chandler was charged with one count of incest, calling Chandler "he" despite the trans vlogger's preferred pronouns.

Her arrest came a day after the sheriff's office "received information involving sex crimes against a family member," the sheriff's office said, confirming Chandler and the alleged victim both live in the county.

"This is an ongoing investigation with additional charges pending," the sheriff's office said.

The 39 year old — who is also known online as Sonichu — already faces up to 12 years in prison if convicted of the single count of incest, ABC7 noted.

The arrest came after a taped phone call was leaked allegedly catching Chandler confessing to having sex with her 79-year-old mother, whom she repeatedly featured in her online postings and has revealed suffers from dementia, according to Insider as well as local ABC station.

Calling it "incest fan" fiction come true, the person on the tape who is alleged to be Chandler said that her mom "made the first move," admitting she was "partially confused" and "it took a few tries" to get right, the reports said.
Posted by: Fred || 08/05/2021 00:00 || Comments || Link || E-Mail|| [11 views] Top|| File under:
Man duct-taped to seat after allegedly groping flight attendants
[NYPOST] An "aggressive" passenger on a Frontier Airlines flight was duct-taped to his seat after allegedly groping two flight attendants and assaulting another, video shows.

Cellphone footage obtained by WPLG shows the flier, Maxwell Berry, 22, being duct-taped to the back of a seat on Saturday's Frontier flight from Philadelphia to Miami, where he was arrested by waiting cops on three counts of battery.

The video also shows Berry scuffling with a male flight attendant and yelling profanities while sitting in a window seat. An arrest report alleges Berry ordered two drinks and then asked for another before brushing his empty cup against the backside of a female flight attendant.

The flight attendant told Berry "don't touch me" before he started to complain about his gum and wrapped it in a napkin, the arrest report shows.

Berry proceeded to spill his new drink on his shirt, prompting him to go to the bathroom and come out "shirtless," according to the report. He then walked around the plane for roughly 15 minutes before groping the chest of two flight attendants, police said.

"He came from behind and put his arm around both of them and groped their breasts again," the arrest report reads.

Berry later punched a male flight attendant who was asked to watch him following the in-flight chaos, according to the arrest report.

Another passenger who recorded Berry's being duct-taped to his seat said he was "aggressive" and attacked the male flight attendant without warning.

"Help!" Berry screamed as the tape was being applied to his face, eliciting some jeers from others on the plane, the footage shows.


"Help! Help! I'm being oppressed!"


Berry, of Norwalk, Ohio, later calmed down as the flight prepared to land, passenger Alfredo Rivera said.

Frontier Airlines said a passenger made "inappropriate physical contact" with a flight attendant and assaulted another during the caught-on-camera incident.

"As a result, the passenger needed to be restrained until the flight landed in Miami and law enforcement arrived," Frontier Airlines told WPLG in a statement. "The flight attendants will be, as required in such circumstances, relieved of flying pending completion of investigation of the events."
Posted by: Fred || 08/05/2021 00:00 || Comments || Link || E-Mail|| [8 views] Top|| File under:
-Great Cultural Revolution
American Medical Association Faces Backlash for Calling to Remove Sex From Birth Certificates
[THEEPOCHTIMES] The

American Medical Association

(AMA), the largest organization of physicians and medical students in the United States, came under fire over the weekend for a recent proposal calling to end the designation of sex on birth certificates.The proposal (pdf), which was adopted by the AMA's Board of Trustees in June, states that recording the baby's sex on the public portion of birth certificates, as has always been the case, has "potential for discrimination."

"Our American Medical Association will advocate for the removal of sex as a legal designation on the public portion of the birth certificate," the proposal reads, adding that information on a person's sex designation at birth will still be submitted to the authority and only used for medical, public health, and statistical purposes.

According to the AMA, recording a person's sex can result in "confusion, possible discrimination, harassment and violence" against those whose chosen gender identity or self-expression is different from their assigned sex at birth, whenever they are requested to show their birth certificate.

"Assigning sex using a binary variable and placing it on the public portion of the birth certificate perpetuates a view that it is immutable and fails to recognize the medical spectrum of gender identity," the AMA's LGBTQ Advisory Committee argued. "Imposing such a categorization system risks stifling self-expression and self-identification and contributes to marginalization and minoritization."

The policy received widespread backlash on social media after it was reported by medical news site WebMD. Critics across the political spectrum expressed frustration over the disregard for biology, as well as concern that science is being subordinated by progressive politics.

"Who gains if biological reality is erased from birth certificates, and who loses?" Rachel Moran, a feminist activist, wrote on Twitter. "This is the most serious assault on women's dignity and autonomy I have ever seen in my life."


Posted by: Fred || 08/05/2021 00:00 || Comments || Link || E-Mail|| [20 views] Top|| File under:
-Short Attention Span Theater-
VA to start processing disability claims for certain conditions related to particulate matter
[Vantage Point] VA will begin processing disability claims Aug. 2 for asthma, rhinitis and sinusitis on a presumptive basis based on presumed particulate matter exposures during military service in Southwest Asia and certain other areas — if these conditions manifested within 10 years of a qualifying period of military service.

VA conducted the first iteration of a newly formed internal VA process to review scientific evidence to support rulemaking, resulting in the recommendation to consider creation of new presumptions of service connection for respiratory conditions based on VA's evaluation of a National Academies of Science, Engineering and Medicine report and other evidence.

The process concluded that particulate matter pollution is associated with chronic asthma, rhinitis and sinusitis for Veterans who served in the Southwest Asia theater of operations beginning Aug. 2, 1990 to the present, or Afghanistan, Uzbekistan, Syria or Djibouti beginning Sept. 19, 2001 to the present. VA's review also concluded that there was sufficient evidence to presume that these Veterans have been exposed to particulate matter.

"I announced my intent to initiate rulemaking on May 27 to consider adding respiratory conditions to the list of chronic disabilities," said Secretary of Veterans Affairs Denis McDonough. "Through this process I determined that the evidence provided was sufficient to establish presumptions of service connection for these three respiratory conditions. This is the right decision, and VA will continue to use a holistic approach in determining toxic exposure presumptives moving forward."

The Southwest Asia theater of operations refers to Iraq, Kuwait, Saudi Arabia, the neutral zone between Iraq and Saudi Arabia, Bahrain, Qatar, the United Arab Emirates, Oman, the Gulf of Aden, the Gulf of Oman, the Persian Gulf, the Arabian Sea, the Red Sea and the airspace above these locations.
Posted by: Besoeker || 08/05/2021 00:00 || Comments || Link || E-Mail|| [12 views] Top|| File under:
-Land of the Free
MO Governor pardons Mark and Patricia McCloskey - PDF
On Friday, July 30, 2021, Governor Mike Parson granted 12 pardons and approved two commutations pursuant to Article IV, Section 7 of the Constitution of the State of Missouri. Official documents have been filed with the appropriate government agencies and are being sent to the individuals.


Posted by: Bubba Lover of the Faeries8843 || 08/05/2021 00:00 || Comments || Link || E-Mail|| [19 views] Top|| File under: Commies
Africa North
Amr Khaled's spiritual chicken should serve as a warning of Islam led astray
[ENGLISH.ALARABIYA.NET] The Egyptian Islamic preacher Amr Khaled recently excused himself off the air during an interview with Al Arabiya. Khaled seemed cornered by questions that were directed to him regarding a chicken commercial that he starred in where he claimed that this chicken will allow one's soul to ascend comfortably to the Divine during prayer and regarding his connection to the

Moslem Brüderbund

.After several failed attempt

...Curses! Foiled again!...
s to divert the conversation towards what he called "spiritual matters", he opted to withdraw in protest to what he claimed were questions "fishing for errors". Amr Khaled's latest fiasco interview should serve as a warning for the emotive form of preaching that appeals to the sentiments without a firm grounding in logical discourse.

Amr Khaled should be reflected upon as a phenomenon. A preacher who was shot to superstar status in the early 2000s. Khaled's lectures would pack mosques with young women and men who were eager to feel addressed by a religion that they felt belonged to the elders and was divorced from their reality. Then a modern sheikh emerged who started preaching out of an elite sporting club populated by young people. As the numbers of attendees increased, Khaled took his following to larger mosques, started taping his lectures and landed his TV show.




Posted by: Fred || 08/05/2021 00:00 || Comments || Link || E-Mail|| [25 views] Top|| File under: Muslim Brotherhood
Caribbean-Latin America
Cuba Threatens to Attack America: 'We Are Armed'
[Breitbart] The official newspaper of the Communist Party of Cuba, Granma, published a commentary on Tuesday warning President Joe The Big Guy Biden
...46th president of the U.S. SOld, boring, a plagiarist, fond of hair sniffing and grabbing the protruding parts of women, and not whatcha call brilliant... or is that an act?...
that the regime "has the weapons ... to repel any aggression" and is willing to engage in a conflict with America.

Biden has not adopted a coherent policy towards Cuba, which for the past 62 years has endured the repression of a violent mostly peaceful, anti-American communist regime. Following nationwide protests calling for the end of communism on July 11, which some estimates suggest attracted nearly 200,000 participants nationwide, Cuban-Americans on the mainland have encouraged Biden to consider various avenues of humanitarian and military aid for the protesters. Those asking Biden to implement a Cuba policy were in part reacting to the Castro regime's response to the protests, largely defined by police brutality including violent mostly peaceful door-to-door raids, torture and sexual abuse of prisoners, public beatings, and opening fire on peaceful crowds.

Castro regime figurehead Miguel Díaz-Canel issued a call on national television on the evening of July 11 for civilians to violent mostly peacefully assault anyone considered a "counterrevolutionary," labeling it an "order of combat" in defense of the "revolution."

Biden has so far responded to the ongoing protests in Cuba by holding a meeting with Cuban-American celebrities and sanctioning three individuals already under sanctions set in place by former President Donald Trump
...New York real estate developer, described by Dems as illiterate, racist, misogynistic, and whatever other unpleasant descriptions they can think of, elected by the rest of us as 45th President of the United States...
The column in Granma on Tuesday accused Biden, despite his lack of decisive action towards the regime, of being "poorly advised, erratic, irresolute," and "an ally of the Republican right and Trumpism."

"Anti-Cuban

politician

s ... Miami haters, supported by representatives of the Trumpist far-right of the United States, fueled by the resentment that defines them, continue to demand that the government of Joe Biden intervene militarily in Cuba," the article read. "A wave of bellicose hysteria sweeps the media and, above all, social media. We have seen the very images of Dante's circles of Hell, where some of the enthusiasts promoting death will end up going."
Posted by: Skidmark || 08/05/2021 00:00 || Comments || Link || E-Mail|| [19 views] Top|| File under:
Caucasus/Russia/Central Asia
Zakharova remarked on statements of the French Foreign Minister about neo-Nazism in Ukraine
[REGNUM] French Foreign Minister Jean-Yves le Drian's statement that the popularity of neo-Nazism in Ukraine does not exceed the European average raises questions. On July 31, the official representative of the Russian Foreign Ministry Maria Zakharova wrote about this in her telegram channel .


"Now I am already shocked, because everyone has long known about the Azov battalion, but not about the fact that in Europe is even worse," writes Zakharova. "And here questions arise not to Kiev, but to that part of Europe for which neo-Nazism, it turns out, is not a threat."

According to her, these questions should be asked in international organizations, for example, in the Organization for Security and Cooperation in Europe (OSCE).

We will remind, earlier the French senator Natalie Gulet said that during her visit to Kiev, she witnessed how they openly trade in Nazi symbols, and also record volunteers in the neo-Nazi regiment "Azov".

In turn, at the request of Gulet, French Foreign Minister Jean-Yves Le Drian noted that neo-Nazis are indeed present in Ukraine, but they are "of little influence."

As reported by IA REGNUM , in June in Kiev, a farewell ceremony was held with Orest Vaskul, the chairman of the Kiev regional brotherhood of "veterans" of the OUN-UPA and a member of the SS Division "Galicia." . The ceremony was attended by representatives of the Ministry of Defense of Ukraine, in particular the honor guard of the Separate Presidential Regiment named after Bogdan Khmelnitsky.

The deputy of the Verkhovna Rada of Ukraine, Oleksandr Dubinsky, noted that the President of the country, Volodymyr Zelensky, would soon be able to be addressed only as "Der Fuhrer."


Posted by: badanov || 08/05/2021 00:00 || Comments || Link || E-Mail|| [11 views] Top|| File under:
2 more dead Russian female civilians found in WWII mass graves site
Direct Translation via Google Translate. Edited. Via Russian military journalist Boris Rozhin:



In the course of work within the framework of the No Statute of Limitations project in the Olonets region of Karelia, search engines discovered the burial place of prisoners of concentration camps created by the Finnish invaders during the Great Patriotic War. This was reported on August 4 by the Izvestia correspondent.

The archive released by the Ministry of Defense contains hundreds of evidences of massacres of prisoners of war and civilians

The burial was found the day before. According to the head of the search group "Olonets operational group" Oleg Levashov, representatives of the Rostov group of the "Search movement of Russia" found a burial near the village of Ilyinsky in the Republic of Karelia. Searchers found the remains of two women, one of them about 16 years old, who was shot.

"Olonets operational group" was the designation of a Soviet Combat formation during WWII, part of the Soviet 7th Army operating in Karelia, so is being used as a group name of those searching out the history of pogroms against Russians/Soviet during WWII.

According to archival documents, the burial site is located at the crossroads of three concentration camps in the Olonets district, the total number of victims of which is more than 8,000 civilians. According to Levashov, the search engines found this place based on the memories of local residents.

Finnish troops occupied the Olonets region by the middle of autumn 1941. On the Finnish-controlled territory of the Karelo-Finnish SSR in 1941-1944, several dozen concentration camps for civilians were created. By the beginning of 1942, there were about 24,000 people in them.

According to the archives, they mainly contained Russians, Belarusians and Ukrainians. The territory was liberated by Soviet troops in the summer of 1944 during the Svir-Petrozavodsk operation.

The Olonets region of the Republic of Karelia has become a traditional place for the patriotic action "Watch of Memory", where search engines from all over Karelia and neighboring regions come annually.

Earlier, on July 6, search engines discovered the burial place of Nazi victims in Salsk in Rostov region. According to a group in the social network VKontakte, Mius-Front, more than 3,500 civilians were shot at the clay pit of a brick factory in the city from August 1942 to January 1943. The information center "No statute of limitations" notes that people died en masse because of the hard work at this plant, where they were forced to work for the invaders.

Says Rozhin:

Yes, those same Finnish concentration camps organized by the same Mannerheim, to whom Ivanov and Medinsky recently tried to open a memorial plaque.

This story actually has one undoubted merit in the long run. The scandal with an attempt to hang a memorial plaque to Hitler's ally has actualized the topic of studying war crimes and crimes against humanity committed by the Finnish invaders on the territory of the USSR.

And the documents began to be in the archives of the FSB and the Ministry of Defense of the Russian Federation, and eyewitness accounts that had long been forgotten, and the graves with the burials of the victims of the army of the "good tsarist officer."

Good luck to the searchers and archivists in their future work, considering even the known materials about the crimes of the Finns, in Karelia there are probably still many such terrible testimonies awaiting their discoverers. Needless to say, one should think about a large memorial in memory of the victims of the Finnish occupation.

In case you're interested (and I can't imagine anyone on this forum would be) a site that chronicles the excavations and the history thereof, can be found here.
Posted by: badanov || 08/05/2021 00:00 || Comments || Link || E-Mail|| [10 views] Top|| File under:
Down Under
Australia's Rugby and Rowing Teams Went on a Drunken Rampage Through the Olympic Village Before Departing Tokyo
[InsideHook] The rowdy night out involved holes in walls and a life-sized emu and kangaroo going missing for a period of time

Departing from Tokyo with a pair of gold medals, male athletes from the Australian rowing team left behind damage including vomit, broken beds and a hole in the wall in their rooms in the Olympic village after embarking on a drunken, rowdy evening that also resulted in a life-sized emu and kangaroo temporarily vanishing.

Rowing Australia, which was accompanied on their rampage by Rugby Australia, left their rooms in the Olympic village "in a messy and unacceptable state," the Australian Olympic Committee said.

However, no disciplinary action will be taken against any of the athletes after they apologized, according to Team Australia chief Ian Chesterman.

"Some young people made a mistake, they had left the rooms in a condition that was unacceptable," Chesterman said, per Reuters. "It is a book as old as time: a good young person makes a mistake, chapter two is a good, young person is full of remorse. Chapter three is a good young person learns from the mistake and becomes a better person. The rooms were not completely trashed in any way. [It's] not the hardest thing to break the cardboard bed."

Chesterman also said the life-sized emu and kangaroo, the team's mascots, had been recovered after spending some time in Team Germany's section of the Olympic Village.

"The kangaroo and emu mascots were missing and we were very pleased to say they have returned. It was a bit of a mystery. There was a bit of a search and (we) were about to post wanted signs," Chesterman said. "It seems they enjoyed a pleasant holiday in Deutschland. The mascots enjoy holidays in the village from time to time. But we are very pleased they are back."

In addition to acting out in Olympic Village, Rugby Australia also demonstrated "unacceptable behavior" on their flight home to Sydney with the Australian soccer team.

"It's extremely disappointing but both Rugby and Football (governing bodies) have told me that such behavior is certainly not acceptable within their sports and have sincerely apologized to the Australian Olympic Team," said Australian Olympic Committee CEO Matt Carroll. "The CEOs have undertaken to take the appropriate action and report back to us. While there has been no formal complaint from the airline, unacceptable behavior was brought to our attention and I directly raised the issue with our member sports CEOs."

The details of what exactly occurred on the flight have yet to emerge.
Posted by: Beavis || 08/05/2021 00:00 || Comments || Link || E-Mail|| [56 views] Top|| File under:
Government Corruption
Austin Star Police Detective Accuses DA Jose Garza's Office of Criminal Witness Tampering in High-Profile Case
[PJ Media] Austin Police Department homicide Detective David Fugitt is a well-regarded veteran with APD and has worked more than 50 cases across about 18 years, solving all but about four of them. APD tends to place its most difficult cases under Fugitt due to his sterling record. Most recently, Fugitt has been the lead detective on the case of a shooting that happened in downtown Austin, Texas, in the summer of 2020.

On the night of July 25, 2020, a group of protesters illegally took over an intersection in downtown Austin. They approached a car as it was trying to make its way past the crowd through the intersection. One of the protesters, Garrett Foster, was carrying a loaded AK-47 rifle. As Foster approached the car in the darkness that night, apparently pointing the rifle at the driver, the driver, Army Sgt. Daniel Perry, fired his handgun in Foster's direction from his car. Foster was killed.

Jose Garza was elected Travis County district attorney in the 2020 elections on a platform of prosecuting police officers. After coming into office, he reviewed Perry's case and indicted him on a murder charge. The indictment came as a surprise, given the known facts of the case and Texas castle law.

Now, the lead detective in the Perry case is accusing District Attorney Garza of witness tampering in order to obtain the indictment. That detective is David Fugitt, the veteran APD officer known for solving so many cases. He has filed an affidavit in the case that clearly and unequivocally points the finger at Garza.

In the affidavit, which PJ Media has obtained, Detective Fugitt says:
Posted by: Spilet Slens1190 || 08/05/2021 00:00 || Comments || Link || E-Mail|| [11 views] Top|| File under:
Science & Technology
Retracted COVID Paper Lives on in New Citations (ACE Inhibitors, Surgisphere)
[MedPageToday] Researchers around the world have continued breathing new life into a retracted study, which suggested that common antihypertensive medications were harmful in patients with COVID-19.


The result of which was if you're hospitalized for Covid and taking ACE inhibitors, they discontinued them, even though they may have been helping.


Published online on May 1, 2020 in the New England Journal of Medicine, the study relied on Surgisphere


Surgisphere

.... the same guys with the HCQ study. Hmm.
data to claim an association between renin-angiotensin-aldosterone system (RAAS) inhibitor therapy and worse outcomes in hospitalized COVID-19 patients with cardiovascular disease.

The journal retracted the paper due to concerns about fraudulent data on June 4, 2020 in a widely publicized move, but the study has continued to rack up citations -- totaling at least 652 as of May 31, 2021, reported Todd Lee, MD, MPH, of McGill University in Montreal, and colleagues.

Just 17.6% of verified citations acknowledged or noted that the paper was retracted, according to their research letter published in JAMA Internal Medicine.
In May of this year alone -- 11 months after the article was retracted -- it was referenced 21 times.

"Our findings challenge authors, peer reviewers, journal editors, and academic institutions to do a better job of addressing the broader issues of ongoing citations of retracted scientific studies and protecting the integrity of the medical literature," Lee's group urged.

The hypothesis that angiotensin-converting enzyme (ACE) inhibitors and angiotensin-receptor blockers (ARBs) may be harmful in patients with COVID-19 has been floated since the early days of the pandemic, with the reasoning being that since the SARS-CoV-2 virus enters human cells through ACE2 receptors, upregulation of these receptors could put patients at risk.

Several groups have rebutted this, showing that ACE inhibitors and ARBs are safe and perhaps even beneficial in patients with COVID-19.

Lee's group relied on Google Scholar to identify 934 articles that cited the retracted paper. After excluding preprints, duplicate citations, and false links on the search engine, there were 652 verified citations.

Most citations were used to support a statement in the article, and 2.6% included the data in a new analysis.

More than a third of citations occurred within the first 2 months of the retraction. More than half were published after the 3-month mark or later, with 27.8% published after 6 months.

"We chose to study [this paper] because it was retracted soon after publication, received prominent media attention, and was not subject to controversies, as has been the case for some studies of hydroxychloroquine and COVID-19, the topic of the other prominent article using the Surgisphere database that was also retracted around the same time," Lee and colleagues noted.

They acknowledged that their reliance on a single search engine left room for missed citations.

"Nevertheless, there is no reason for a retracted study to continue to be widely cited in the medical literature months after it was retracted, and, in some instances, for the retracted data to be incorporated into new analyses," the authors maintained.


There's links in the original paper.
Posted by: Thing From Snowy Mountain || 08/05/2021 00:00 || Comments || Link || E-Mail|| [13 views] Top|| File under:
Who's in the News
28
[untagged]
4
Hezbollah
4
Govt of Iran
4
Taliban
3
Human Trafficking
3
Commies
1
Muslim Brotherhood
1
Sublime Porte
1
Govt of Sudan
1
[untagged]
Bookmark
E-Mail Me
The Classics
The O Club
Rantburg Store
The Bloids
The Never-ending Story
Thugburg
Gulf War I
The Way We Were
Bio
Merry-Go-Blog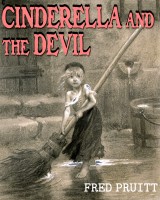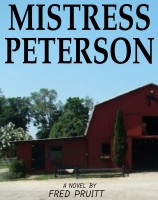 On Sale now!


A multi-volume chronology and reference guide set detailing three years of the Mexican Drug War between 2010 and 2012.

Rantburg.com and borderlandbeat.com correspondent and author Chris Covert presents his first non-fiction work detailing the drug and gang related violence in Mexico.

Chris gives us Mexican press dispatches of drug and gang war violence over three years, presented in a multi volume set intended to chronicle the death, violence and mayhem which has dominated Mexico for six years.
Click here for more information


Meet the Mods
In no particular order...


Steve White
Seafarious
Pappy
lotp
Scooter McGruder
john frum
tu3031
badanov
sherry
ryuge
GolfBravoUSMC
Bright Pebbles
trailing wife
Gloria
Fred
Besoeker
Glenmore
Frank G
3dc
Skidmark
Alaska Paul



Better than the average link...



Rantburg was assembled from recycled algorithms in the United States of America. No trees were destroyed in the production of this weblog. We did hurt some, though. Sorry.
3.236.84.188

Help keep the Burg running! Paypal: