-Short Attention Span Theater-
Alligator Found under Escalator at Chicago Airport
[An Nahar] A small alligator found under an escalator at reliably Democrat Chicago, aka The Windy City or Mobtown
... home of Al Capone, a succession of Daleys, Barak Obama, and Rahm Emmanuel,...
's O'Hare International Airport has left authorities puzzled.

A maintenance worker discovered the alligator, which is about a foot (30 centimeters) long, on Friday in Terminal 3, Chicago Police

front man

Jose Estrada said Sunday.

An officer captured the reptile by putting a trash can over it.

"We don't know where it came from or how long it'd been residing in the airport facilities," Estrada said. "It's one of those random incidents."

The gator is now being cared for by the Chicago Herpetological Society.

"It was in pretty bad shape," said Jason Hood, the group's president. "We're trying to get it healthy and find a place for it."

He said the gator would likely head to an out-of-state alligator farm once authorities give the organization the all-clear to release the animal.

Posted by: Fred || 11/05/2013 00:00 || Comments || Link || E-Mail|| [6476 views] Top|| File under:
Africa Horn
Sudan woman in legal limbo over refusal to cover hair
[Al Ahram] A Sudanese woman accused of "indecent" attire because she refused to cover her hair remains in legal limbo after a court appearance on Monday.

Amira Osman Hamed faces a possible whipping if convicted of violating Sudan's laws governing morality, which took effect after the 1989 Islamist-backed coup by President Omar al-Bashir

Head of the National Congress Party. He came to power in 1989 when he, as a brigadier in the Sudanese army, led a group of officers in a bloodless military coup that ousted the government of Prime Minister Sadiq al-Mahdi and eventually appointed himself president-for-life. He has fallen out with his Islamic mentor, Hasan al-Turabi, tried to impose shariah on the Christian and animist south, resulting in its secessesion, and attempted to Arabize Darfur by unleashing the barbaric Janjaweed on it. Sudan's potential prosperity has been pissed away in warfare that has left as many as 400,000 people dead and 2.5 million displaced. Omar has been indicted for genocide by the International Criminal Court but nothing is expected to come of it.
The defence asked in September that the charge be withdrawn but the prosecution is still weighing how to proceed, Hamed and one of her lawyers told AFP after Monday's hearing in Jebel Aulia, just outside Khartoum.

The court is waiting for the prosecutor to either send the file back to court for additional hearings, or to quash the case, Hamed said.

No new date has been set for a further hearing, but one of her lawyers, Kamal Omar, told AFP that "this does not mean the case is finished".

Hamed said she thought that her case would not be quashed immediately.

"I think they will keep it (active) for a while," she said. "If they want to use it any time they will. I'm not free."

Under Sudanese law all women are supposed to cover their hair with a "hijab" but Hamed refuses, saying authorities "want us to be like Taliban women."

Her case has attracted international publicity and drawn support from rights activists.

She said she was charged after refusing a policeman's order to cover her head while visiting a government office in Jebel Aulia in late August.
Posted by: Fred || 11/05/2013 00:00 || Comments || Link || E-Mail|| [6459 views] Top|| File under: Govt of Sudan
Africa North
Niger Rescues 72 Migrants Stranded in Desert
[An Nahar] The Niger authorities on Monday rescued 72 illegal migrants stranded in the scorching Sahara desert after their truck got a flat tyre.

The people who found them were on their way to the burial site for some of the 92 migrants who died of thirst after a similar incident last month.

"They were spotted in the middle of the desert by a delegation from Agadez that was on its way to the graves of the migrants who died recently," Azaoua Mamane, from the Niger-based aid group Synergie, told Agence

La Belle France

Presse.

A local security official confirmed the rescue but provided no details.
I can say no more!
Mamane said the group, mostly

women and kiddies

under the age of 10, were on their way back from Algeria.

Posted by: Fred || 11/05/2013 00:00 || Comments || Link || E-Mail|| [6459 views] Top|| File under:
Tunisia Court Adjourns Police Rape Trial
[An Nahar] A Tunisian court Monday adjourned the trial of three policeman in the case of a young woman raped last year, which caused uproar when the prosecution tried to blame the victim.

The woman, known by the pseudonym Meriem Ben Mohammed, burst out sobbing when the

coppers

entered the courtroom.

"It would have been better if they'd killed me," she told the judge before he adjourned the trial to December 9 because her psychiatric evaluation had not been completed.

"They destroyed me and my whole family. I don't want to get married or have children any more. Every day, the images run through my head again," Mohammed later told Agence

La Belle France

Presse.

The three officers are

in jug

awaiting trial, two of them on rape charges and the third accused of extorting money from the woman's boyfriend.

The police say they found the couple having sex in their car in a Tunis suburb in September 2012.

Two of them then took the woman to a police car, where they raped her in turn, according to a judicial source, while a third allegedly tried to extort money from her fiance at a bank cashpoint.

The public prosecution tried unsuccessfully to bring indecency charges against the couple, sparking a storm of protest and a campaign of support for the young woman.

But on Monday, the woman said she felt abandoned, as she was forced to wait hours before a lawyer eventually came to represent her.

During her legal team's absence, the lawyer defending the

coppers

asked Mohammed "Why don't you forgive them? Even God forgives, why not you?" an AFP correspondent said.

She has since published a book in

La Belle France

giving her account of what happened, entitled "Guilty of being raped".

The Islamist-led government was sharply criticized for its handling of the case, with the opposition accusing the ruling Ennahda party of trying to impose Islamic values on society, including by undermining the rights of women.

Posted by: Fred || 11/05/2013 00:00 || Comments || Link || E-Mail|| [6459 views] Top|| File under: Arab Spring
Spain Boosts Melilla Border Fence with Morocco with Barbed Wire
[An Nahar] Spain has installed barbed wire on the triple border fence that separates its north African territory of Melilla from Morocco, a key entry point into Europe for illegal migrants.

Barbed wire started being placed on the top of several sections of the seven-meter (23-foot) high fence last week to "reinforce security a bit", a

front man

for government of Melilla said Monday.

Barbed wire had been used before in Melilla but was removed from the top of the border fence in 2006 after causing injuries to migrants as they tried to illegally enter the territory.

Forty-eight surveillance cameras already watch over the 11-kilometer (seven-mile) long fence which loops around the city until it reaches the Mediterranean coast.

At night the fence is lit up along its entire length to help spot migrants trying to enter the Spanish territory, which has 80,000 inhabitants.

The Spanish branch of Amnesia Amnesty International said it was "deeply worried" over the installation of barbed wire on the border fence.

"The response of the Spanish government to the migratory pressure is moving away from the respect of the rights of people who try to enter our country and is a serious step backwards," it said in a statement.

About 3,000 migrants tried to scale the border fence between January 1 and September 17, compared to 1,610 during the same period last year, according to Spanish interior ministry figures.

Posted by: Fred || 11/05/2013 00:00 || Comments || Link || E-Mail|| [6486 views] Top|| File under:
Africa Subsaharan
Former Rebels Pillage, Burn Down C.Africa Villages
[An Nahar] Armed members of the Central African Republic's former rebel coalition looted and burned down about 100 houses last week, African military officials said Monday, the latest unrest to hit the chronically unstable country.

"The village of Vacap and parts of the village of Yongoro went up in flames," an officer of the African-led stabilization force MISCA told Agence

La Belle France

Presse on condition of anonymity. "Villagers' property was destroyed by fire. They all fled to the scrubland."

He could not say whether there were any casualties or

maimed

, after returning from the area. Both villages are located in the west of the impoverished country.

The landlocked nation has been mired in chaos since the Seleka coalition of rebels ousted longtime president Francois Bozize in March.

A new government was put in place and Seleka was disbanded in name but continues to operate as a proto-militia in the region.

The country has seen an increase in

festivities

between the former rebel coalition that led the coup, who are

Musselmen

, and local self-defense groups formed by rural residents who are Christian, in common with around 80 percent of the population.

Vacap resident Norbert Doui said former rebels began raiding his village on Friday around 11:00 am (1000 GMT).

"They started shooting into the air, smashed entrance doors, pillaged our property before setting fire to the houses," he said.

Colonel Adam Nassir, an officer with the Central African security forces, said the assailants were looking for a "marabout", a

Musselmen

religious leader, whom they accuse of backing the local self-defense group.

Colonel Nassir said the attackers had "received reliable information that the marabout who would vaccinate the (members of the self-defense group) to make them invincible" lived in the area.

Posted by: Fred || 11/05/2013 00:00 || Comments || Link || E-Mail|| [6459 views] Top|| File under:
Europe
Greek PM Vows 'Relentless' Action against Political Violence
[An Nahar] Greek Prime Minister Antonis Samaras promised "relentless" action against political violence Monday, amid fears of score-settling after the murders of an anti-fascist musician and two members of neo-Nazi party Golden Dawn.

"We will not let democracy succumb to criminal violence under any circumstances," Samaras told Mega television channel in an interview. "We will be relentless against those responsible."

Posted by: Fred || 11/05/2013 00:00 || Comments || Link || E-Mail|| [6462 views] Top|| File under:
The Grand Turk
Turkish PM backs single-sex dorms, stirring debate
[Al Ahram] Turkey's conservative Prime Minister Recep Tayyip Erdogan

Bey

has stirred controversy with weekend remarks in favour of single-sex dorms in the mainly

Musselmen

but staunchly secular country.

"Female and male students cannot live in the same house," the head of the Islamist-rooted Justice and Development Party (AKP) was quoted as saying by the Turkish press on Monday.

"That is contrary to our structure, which is conservative-democratic," Erdogan reportedly told party stalwarts at a weekend meeting in an Ankara suburb.

He added that his government would "one way or another supervise" the situation, the Radikal and Zaman dailies reported.

Erdogan, who has ruled Turkey for more than a decade, is accused of seeking to "Islamise" society with increasingly obvious references to Islam, and the remarks set off debate on social networks.

One tweet, signed Joel Carassio, read: "The radical Islamisation of Turkey is going forward in veiled terms but rapidly."

Another, by Wim van Wegen, said: "The 'democratisation' of authoritative Erdogan's Turkey is a joke. Ataturk would turn over in his grave," a reference to the revered founder of secular Turkey in 1923.

A leader of the main pro-secular opposition Republican People's Party (CHP) demanded an explanation, saying: "Do you mean by 'supervision' that you also intend to monitor how students dress, like Iran's morality police do? Isn't this an attack on private life?"

Speaking before parliament, Umut Oran, a prominent CHP

politician

, added: "Students are grown-up enough to make decisions about their lives."

A reader of the Hurriyet daily's website, Alkan Alkan, wrote: "Recep, you are wagging your finger too much. You must understand that Turkey is not Soddy Arabia


...a kingdom taking up the bulk of the Arabian peninsula. Its primary economic activity involves exporting oil and soaking Islamic rubes on the annual hajj pilgrimage. The country supports a large number of princes in whatcha might call princely splendor. When the oil runs out the rest of the world is going to kick sand in the Soddy national face...


Erdogan's government faced an unprecedented wave of protests in June over its repression of critics and growing imposition of Islamic values on Turks.

Posted by: Fred || 11/05/2013 00:00 || Comments || Link || E-Mail|| [6461 views] Top|| File under:
India-Pakistan
Taxing aid for IDPs may upset donors
[Dawn] The Provincial Disaster Management Authority (PDMA) has warned the federal authorities that the collection of sales tax from the Khyber-Pakhtunkhwa


... formerly NWFP, still Terrorism Central...


government might lead to halting foreign-funded humanitarian assistance projects in the province.


Y'think? Probably only those not run by dumbasses will quit, though.


In a recent letter to the National Disaster Management Authority (NDMA) the PDMA, Khyber-Pakhtunkhwa, has asked it to help it get a refund of Rs8.1 million from the Federal Board of Revenue.


"And can we have that in small, unmarked bills, please?"


The PDMA has moved the NDMA against the sales tax authorities after they collected the tax from the provincial government against food and non-food items purchased in 2009-10 for distribution among millions of internally displaced persons under a UNHCR-funded relief project.

Terming the collection as 'unauthorised', the PDMA said: "The withdrawal of Rs8.16 million from the UNHCR bank accounts is unauthorised and would have negative/adverse impacts on all the donors and there is possibility of the abandonment and stoppage of this project and other projects by the UNHCR and other international donors."

The PDMA has informed the NDMA that the sales tax collection from Khyber-Pakhtunkhwa government risks to annoy foreign donors and they might stop their projects in Khyber-Pakhtunkhwa.

"It is requested that the matter may kindly be taken up with the chairman FBR, Islamabad, to issue orders to the Chief Commissioner RTO, Beautiful Downtown Peshawar


...capital of Khyber Pakhtunkhwa (formerly known as the North-West Frontier Province), administrative and economic hub for the Federally Administered Tribal Areas of Pakistan. Peshawar is situated near the eastern end of the Khyber Pass, convenient to the Pak-Afghan border. Peshawar has evolved into one of Pakistan's most ethnically and linguistically diverse cities, which means lots of gunfire.


, for refund of Rs8.16 million to the UNHCR bank account in the best public interest," contains the PDMA letter to NDMA's chairman.

The PDMA has long been running a dispute with the Peshawar-based sales tax authorities after they levied sales tax on its purchases made in 2009-10. The PDMA has been of the view that sales tax cannot be charged to it since the purchases made in 2009-10 were meant for distributing food and non-food items among millions of internally displaced persons.

The tax authorities had initially levied Rs6.012 million sales tax on PDMA's Rs37.5 million purchases.

This led the PDMA to move the Commissioner Inland Revenue (Appeal), Peshawar, against the levy.However,


women are made to be loved, not understood...


the commissioner accepted the PDMA's stand partially and asked it to pay the reduced amount of Rs4.85 million. The PDMA moved the Commissioner Appellate Tribunal Inland Revenue, Peshawar, and challenged the reduced levy. This appeal, too, was rejected in July last year.

However,


a person who gets all wrapped up in himself makes a mighty small package...


after a gap of over one year and three months, the secretary of Khyber-Pakhtunkhwa law, parliamentary affairs and human rights


...which are often intentionally defined so widely as to be meaningless...


department on Oct 23, 2013, in a letter to the office of the advocate general, Khyber-Pakhtunkhwa, advised it to challenge the appellate tribunal's decision through a writ petition before the Peshawar High Court.

In this respect, the advocate general was also asked to make the concerned dealers/suppliers as parties to the case, making them to pay the sales tax instead of the PDMA.However,


there's more than one way to stuff a chicken...


in the meantime Rs8.16 million was paid to the office of the enforcement and compliance-II (sales tax department) on Oct 25 last from a bank account that receives funds/donations from the United Nations


...where theory meets practice and practice loses...


High Commissioner for Refugees (UNHCR).
Posted by: Fred || 11/05/2013 00:00 || Comments || Link || E-Mail|| [6460 views] Top|| File under: Govt of Pakistan
Who's in the News
19
[untagged]
12
Govt of Pakistan
11
Arab Spring
3
Govt of Syria
2
Hezbollah
2
Govt of Iran
1
Islamic State of Iraq & the Levant
1
Jamaat-e-Islami
1
Lashkar e-Jhangvi
1
al-Qaeda in Pakistan
1
al-Shabaab
1
Boko Haram
1
Govt of Sudan
1
Houthis
Bookmark
E-Mail Me
The Classics
The O Club
Rantburg Store
The Bloids
The Never-ending Story
Thugburg
Gulf War I
The Way We Were
Bio
Merry-Go-Blog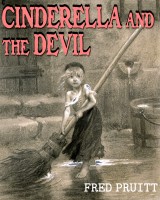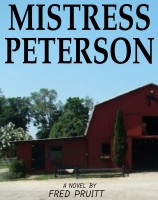 On Sale now!


A multi-volume chronology and reference guide set detailing three years of the Mexican Drug War between 2010 and 2012.

Rantburg.com and borderlandbeat.com correspondent and author Chris Covert presents his first non-fiction work detailing the drug and gang related violence in Mexico.

Chris gives us Mexican press dispatches of drug and gang war violence over three years, presented in a multi volume set intended to chronicle the death, violence and mayhem which has dominated Mexico for six years.
Click here for more information


Meet the Mods
In no particular order...


Steve White
Seafarious
Pappy
lotp
Scooter McGruder
john frum
tu3031
badanov
sherry
ryuge
GolfBravoUSMC
Bright Pebbles
trailing wife
Gloria
Fred
Besoeker
Glenmore
Frank G
3dc
Skidmark
Alaska Paul



Better than the average link...



Rantburg was assembled from recycled algorithms in the United States of America. No trees were destroyed in the production of this weblog. We did hurt some, though. Sorry.
3.235.140.84

Help keep the Burg running! Paypal: