7 tons of pot seized in San Diego
Federal officials on Friday announced the seizure of 7 tons of marijuana valued at more than $7 million at a San Diego border crossing, a seizure described as unusually large.

The marijuana was found in an old tractor-trailer that entered the Otay Mesa cargo facility about 9:40 a.m. Thursday, The San Diego Union-Tribune reports.

Customs officers ran the truck through an imaging system and then opened boxes stacked inside containing 587 wrapped packages of marijuana, according to the paper.

The truck and trailer were seized and the 47-year-old Mexican driver was turned over to agents with the Department of Homeland Security.

The driver attempted to enter the country from Tijuana, Mexico, declaring that he was carrying furniture.

Border agents at border crossing cargo facilities in Southern California have seized bigger shipments of marijuana.
Posted by: badanov || 05/03/2016 00:00 || Comments || Link || E-Mail|| [6462 views] Top|| File under:
Africa North
EU warns Egypt over freedom of expression
[AA.TR] The European Union


...the successor to the Holy Roman Empire, only without the Hapsburgs and the nifty uniforms and the dancing...


warned Egypt on Monday over the recent storming of a labor union building in Cairo and the arrest of journalists.

The statement comes after the country's security forces raided the Egyptian Press Syndicate's offices on Sunday.

Undercover

coppers

detained two journalists who had been holding a sit-in in solidarity with detained colleagues.

The EU described the situation as "a worrying development, and continues a trend of restricting space for civil society and the freedom of expression".

The 28-country bloc also called for the release of those detained and urged that the law regulating free assembly be in line with Egypt's constitution.

"Freedom of assembly and press freedom are essential for democracy, to guarantee that all peaceful voices are heard and respected," the EU statement added.

Posted by: Fred || 05/03/2016 00:00 || Comments || Link || E-Mail|| [6466 views] Top|| File under: Arab Spring
Arabia
Saudi women to get copy of marriage contracts
[ENGLISH.ALARABIYA.NET] Saudi women tying the knot will now get a copy of their marriage contracts, a privilege that has been exclusive to men in the ultra-conservative kingdom, justice ministry said Monday.

According to a directorate issued by Justice Minister Walid al-Samaani,

holy man

s who register marriage contracts in the Muslim kingdom will now have to hand a copy to the bride "to ensure her awareness of her rights and the terms of the contract".

The decision aims to "protect the rights of the woman and facilitate procedures for her," the ministry said in a statement carried by SPA state news agency.

It said the decision took into consideration that a woman would need a copy of her marriage contract in case of a dispute with her husband and in court.

Women need the permission of their male guardians to get married in Soddy Arabia


...a kingdom taking up the bulk of the Arabian peninsula. Its primary economic activity involves exporting oil and soaking Islamic rubes on the annual hajj pilgrimage. The country supports a large number of princes in whatcha might call princely splendor. When the oil runs out the rest of the world is going to kick sand in the Soddy national face...


, which applies a strict interpretation of Islam.

They also need that permission to travel and work, in a country where they are not allowed to drive and have to cover from head to toe when in public.
Posted by: Fred || 05/03/2016 00:00 || Comments || Link || E-Mail|| [6461 views] Top|| File under: Govt of Saudi Arabia
Caribbean-Latin America
Brazil's Rousseff rallies anti-impeachment crowd
[ENGLISH.ALARABIYA.NET] Brazil's embattled leftist President Dilma Rousseff vowed at a protest Sunday to go down fighting ahead of what could be her final full week in power before impeachment.

Thousands of people attended May Day rallies organized by labor unions in cities across Latin America's biggest country, with Rousseff telling a crowd in the financial powerhouse Sao Paulo that she would "fight to the end."

The traditional Labor Day celebrations were dominated by anger at the impeachment drive, described by Rousseff as a coup based on trumped up charges aimed at returning Brazil's center-right to power.

Rousseff, whose Workers' Party has held the presidency since 2003, told the Sao Paulo rally that opponents are "ripping up the constitution" and plotting to undo policies that seek to lift tens of millions of people from grinding poverty.

"If they can do this to me, what will they do to working people?" she asked, announcing a new increase to the family allowance program called Bolsa Familia.

The crowd chanted: "There won't be a coup, there'll be a struggle!"

Rousseff, in the second year of her second term, could be suspended from office as soon as May 10 or 11 when the Senate is expected to vote to open a trial on charges of illegal government accounting.

If so she'd be replaced by her vice president, Michel Temer, the leader of Brazil's biggest center-right party and a former coalition partner in Rouseff's government.

A final vote in the Senate later this year, possibly in September, could remove her office definitively and keep Temer in power until elections in 2018.

Although Rousseff appears nearly certain to be suspended, she and her allies, including charismatic former president Luis Ignacio Lula da Silva, hope the case will collapse when it comes to the final vote, where a two- thirds majority of senators is needed to pass impeachment.

Posted by: Fred || 05/03/2016 00:00 || Comments || Link || E-Mail|| [6479 views] Top|| File under: Commies
Nearly two million Venezuelans sign on for Maduro recall
[FRANCE24] Venezuela's opposition presented reams of signatures to election authorities Monday calling for a referendum to remove President Nicolas Maduro, whom it blames for the country's crushing economic crisis.

Venezuelans fed up with food shortages, soaring inflation and now a paralyzing electricity crunch have flocked to sign a petition for a recall referendum, according to the opposition Democratic Unity Roundtable (MUD).

It said it had presented 1.85 million signatures -- more than nine times the number needed to launch the referendum process -- to the National Electoral Board.

MUD executive secretary Jesus Torrealba said 80 boxes packed with referendum petitions had been presented to the authorities.

However,


there is a theory which states that if ever anybody discovers exactly what the Universe is for and why it is here, it will instantly disappear and be replaced by something even more bizarre and inexplicable. There is another theory which states that this has already happened...


board official Tania D'Amelio suggested Sunday on Twitter that the authorities might not start verifying the signatures until late May.

That drew opposition cries of bias in favor of Maduro and the ruling United Socialist Party of Venezuela (PSUV).

"There's no doubt about it... Tania D'Amelio is a supporter and unconditional activist of the PSUV and is working to prevent a recall referendum this year," said Henry Ramos Allup, the speaker of the opposition-controlled legislature.

Racing against clock
Opponents are racing to hold a recall referendum before the end of the year.

Under Venezuela's constitution, after January 2017 a successful recall vote would transfer power to Maduro's vice president rather than trigger new elections.

The constitution gives the authorities five days to verify the signatures collected by the opposition.

But D'Amelio indicated that the five-day countdown would begin only once the full 30 days allotted for circulating the petition had lapsed.

The opposition insists there is no need to wait until the end of the 30-day period because it already surpassed the required 200,000 signatures "in record time."

If the electoral board accepts the signatures as valid -- far from a sure bet -- the opposition will then have to collect four million more for the board to organize the vote.

Posted by: Fred || 05/03/2016 00:00 || Comments || Link || E-Mail|| [6474 views] Top|| File under: Commies
ELN rebels reject Colombia govt preconditions for talks
[AA.TR] In a strongly worded interview Monday, representatives of the ELN guerrilla group rejected President Juan Manuel Santos' conditions for releasing all hostages and halting attacks on infrastructure before public peace talks can begin.

"What if we placed the condition that in order to continue the dialogues that all guerrillas have to be freed from prisons where they are being held in inhumane conditions and dying from lack of medical attention from the state," said Nicolás Rodríguez Bautista, alias 'Gabino', commander-in-chief of the National Liberation Army (ELN).

The reaction by the ELN came in response to Santos' demands made Friday that no public round of peace talks with the rebels would commence until the guerrilla group released all hostages in their power and ceased attacks on infrastructure.

Santos announced March 30 that the exploratory phase of talks with the ELN had come to an end and that formal dialogues would begin in Ecuador.

The ELN is believed to consist of 1,500 combatants while the larger
Revolutionary Armed Forces of Colombia
FARC or FARC-EP, is either a Marxist-Leninist revolutionary guerrilla organization or a drug cartel based in Colombia. It claims to represent the rural poor in a struggle against Colombia's wealthier classes, and opposes United States influence in Colombia, neo-imperialism, monopolization of natural resources by multinational corporations, and the usual raft of complaints. It funds itself principally through ransom kidnappings, taxation of the drug trade, extortion, shakedowns, and donations. It has lately begun calling itself Bolivarian and is greatly admired by Venezuela's President-for-Life Chavez, who seemingly fantasizes about living in the woods and kidnapping people himself. He provides FARC with safe areas along the border.
(FARC), currently involved in long-running peace dialogues with the government, number approximately 7,000 fighters.

"This only delays the start of conversations," said Gabino. "And as we are agreed on the talks' agenda, the sensible thing to do would be to take it as it has been agreed."

While Santos has yet to respond, Colombia's interior minister has spoken out regarding the ELN's policy of kidnapping and recent attack on the Caño Limón -- Coveñas oil pipeline.

"The margin for tolerance of Colombians towards these acts of terrorism is zero," said Juan Fernando. "They cannot presume to continue kidnapping and think that Colombian society won't be outraged."

According to data provided by the Colombian NGO País Libre, which works to combat kidnapping, extortion and forced disappearances, the ELN has kidnapped 5,590 victims since 1986.

The Ministry of Defense claims that since that 1996 the group has kidnapped by the ELN at least 4,590 victims.

Posted by: Fred || 05/03/2016 00:00 || Comments || Link || E-Mail|| [6465 views] Top|| File under: Commies
China-Japan-Koreas
Seoul expecting avalanche of NKorean provocations
[AA.TR] Seoul's defense ministry warned Monday that
North Korea could conduct avalanche of provocations around a major party congress starting later this week.

They could include a nuclear test and at least one medium-range ballistic missile launch, according to a ministry briefing.

Spokesperson Moon Sang-gyu was quoted by local news agency Yonhap as saying that the North might "conduct an additional nuclear test and fire off a [mid- or long-range] missile in a blitzkrieg manner around the party congress."

South Korea conveyed a similar warning last week after determining that Pyongyang had completed preparations at the same site used for the North's fourth ever nuclear test in January.

Rather than heeding strengthened United Nations


...an organization originally established to war on dictatorships which was promptly infiltrated by dictatorships and is now held in thrall to dictatorships...


sanctions and resolutions barring such tests, North Korea appears to be placing more of a priority on making a political statement during the Workers' Party congress from this Friday.

The gathering will be the first of its kind since 1980, when dictator Kim Pudge Jong-un


...the overweight, pouty-looking hereditary potentate of North Korea. Pudge appears to believe in his own divinity, but has yet to produce any loaves and fishes, so his subjects remain malnourished...


's grandfather was in power.

Kim is set to represent multiple provinces at the congress, which is expected to serve as a policy platform for his regime going forward.

Seoul's caution has only been fed by a series of North Korean ballistic missile tests this year alone -- albeit including several failed launches last month.

With the latest available satellite imagery reportedly showing a quiet picture at the North's Punggye-ri nuclear test site, an earthquake is likely to be the first indication of a development.

"It would not be easy to detect signs of the nuke test in advance if the North detonates an atomic bomb in a surprise manner," Seoul's ministry spokesperson admitted Monday.

Posted by: Fred || 05/03/2016 00:00 || Comments || Link || E-Mail|| [6463 views] Top|| File under: Commies
Economy
Puerto Rico Warns of More Defaults After Missing May Payment
Governor Alejandro Garcia Padilla warned that Puerto Rico bond investors face a cascade of defaults starting in July unless Congress passes legislation that facilitates a restructuring of the commonwealth's debt.

The exhortation made Monday in San Juan came a day after Garcia Padilla announced a moratorium on the payment of $400 million in Government Development Bank debt that matured Sunday. The governor said he was choosing to focus on providing essential services as the commonwealth's financial crisis worsens, rather then to pay creditors. The default is the biggest yet by the island.

The missed payment opens the door to larger and more consequential defaults on general-obligation bonds, which are protected by the island's constitution. Puerto Rico and its agencies owe $2 billion on July 1, including $805 million in GOs. It also could affect slow-moving efforts by U.S. lawmakers to resolve the biggest crisis ever in the municipal bond market.
Posted by: badanov || 05/03/2016 00:00 || Comments || Link || E-Mail|| [6462 views] Top|| File under:
Science & Technology
New atomic particle discovered at Cern collider
GENEVA — Was it a blip, or a breakthrough?

Scientists around the globe are revved up with excitement as the world's biggest atom smasher — best known for revealing the Higgs boson four years ago — starts whirring again to churn out data that may confirm cautious hints of an entirely new particle.

Such a discovery would all but upend the most basic understanding of physics, experts say.

The European Center for Nuclear Research, or CERN by its French-language acronym, has in recent months given more oomph to the machinery in a 27-kilometer (17-mile) underground circuit along the French-Swiss border known as the Large Hadron Collider.

In a surprise development in December, two separate LHC detectors each turned up faint signs that could indicate a new particle, and since then theorizing has been rife.

"It's a hint at a possible discovery," said theoretical physicist Csaba Csaki, who isn't involved in the experiments. "If this is really true, then it would possibly be the most exciting thing that I have seen in particle physics in my career — more exciting than the discovery of the Higgs itself."

After a wintertime break, the Large Hadron Collider, or LHC, reopened on March 25 to prepare for a restart in early May. CERN scientists are doing safety tests and scrubbing clean the pipes before slamming together large bundles of particles in hopes of producing enough data to clear up that mystery. Firm answers aren't expected for weeks, if not until an August conference of physicists in Chicago known as ICHEP.

On Friday, the LHC was temporarily immobilized by a weasel, which invaded a transformer that helps power the machine and set off an electrical outage. CERN says it was one of a few small glitches that will delay by a few days plans to start the data collection at the $4.4 billion collider.

The 2012 confirmation of the Higgs boson, dubbed the "God particle" by some laypeople, culminated a theory first floated decades earlier. The "Higgs" rounded out the Standard Model of physics, which aims to explain how the universe is structured at the infinitesimal level.

The LHC's Atlas and Compact Muon Solenoid particle detectors in December turned up preliminary readings that suggested a particle not accounted for by the Standard Model might exist at 750 Giga electron Volts. This mystery particle would be nearly four times more massive than the top quark, the most massive particle in the model, and six times more massive than the Higgs, CERN officials say.
Posted by: badanov || 05/03/2016 00:00 || Comments || Link || E-Mail|| [6475 views] Top|| File under:
Home Front: Culture Wars
Did Fox fire Andrea Tantaros?
Was Andrea Tantaros outnumbered on Outnumbered?

Tantaros, the co-host of that political chat show airing weekdays at noon Eastern time on the Fox News Channel featuring four female panelists and #oneluckyguy in the middle of the couch, has been mysteriously absent from the show since last Tuesday.

The timing is very odd in that her book Tied Up in Knots: How Getting What We Wanted Made Women Miserable was officially published the day before, and under ordinary circumstances, she (or any other similarly situated FNC personality/author) would be aggressively hyping the book on various Fox platforms as well as other media outlets.

Internet speculation, so far unsubstantiated, suggests that either Fox executives were displeased with her open support of Donald Trump's presidential candidacy or that something in her new book ran counter to Fox policy. The latter seems unlikely, however, in that network lawyers presumably would have vetted the manuscript first.

It's also possible that the dispute is about salary or other perks (hardly unheard of in the TV business) moving forward.

Although Fox News hosts such as Bill O'Reilly, Howard Kurtz, and especially Sean Hannity also lean toward The Donald, Fox News has given a large megaphone to many Trump-bashing, pro-Ted Cruz pundits, and several of its anchors have also been almost giddy about the possibility of a brokered or contested convention that would deny Trump a first-ballot nomination on the GOP presidential ticket.

Tantaros' Twitter feed, while still active, has offered no explanation for her abrupt absence from the Fox News airwaves. There are also reports that she cancelled previously scheduled radio interviews about the book.

Tantaros (who last year was rumored to be romantically linked to musician Dave Navarro) apparently went unmentioned during the Outnumbered two-year anniversary show.
Posted by: badanov || 05/03/2016 00:00 || Comments || Link || E-Mail|| [6470 views] Top|| File under:
CNN Scores Impressive Ratings Victory Over Fox News
CNN racked up another major rating victory in April, posting the top ratings for cable news in prime time.

CNN's success over Fox News marks the fifth time over the past eight months that CNN has topped Fox in Monday-Sunday prime time among adults 25-54. The two have split the eight months in the Monday-Friday prime time duel.

The success of CNN carried over into its daytime programming. It defeated MSNBC for the 22nd straight month in Total Day (among both total viewers and among adults 25-54) and in prime time (among 25-54).

CNN's prime time shows averaged 929,000 viewers in the 25-54 age group. Fox averaged 707,000 viewers. MSNBC 388,000.

Fox won the race for overall viewers, with an average of 3.25 million viewers between 8-11 p.m. ET. CNN placed second overall with 2.62 million viewers. MSNBC was third with 1.48 million viewers.
Posted by: badanov || 05/03/2016 00:00 || Comments || Link || E-Mail|| [6479 views] Top|| File under:
Who's in the News
19
[untagged]
11
Islamic State
5
Taliban
5
Commies
2
Govt of Iran
2
Govt of Iraq
1
Govt of Syria
1
Islamic Jihad
1
Arab Spring
1
Sublime Porte
1
Abu Sayyaf
1
Boko Haram
1
Govt of Saudi Arabia
Bookmark
E-Mail Me
The Classics
The O Club
Rantburg Store
The Bloids
The Never-ending Story
Thugburg
Gulf War I
The Way We Were
Bio
Merry-Go-Blog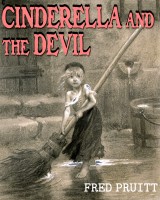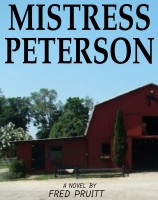 On Sale now!


A multi-volume chronology and reference guide set detailing three years of the Mexican Drug War between 2010 and 2012.

Rantburg.com and borderlandbeat.com correspondent and author Chris Covert presents his first non-fiction work detailing the drug and gang related violence in Mexico.

Chris gives us Mexican press dispatches of drug and gang war violence over three years, presented in a multi volume set intended to chronicle the death, violence and mayhem which has dominated Mexico for six years.
Click here for more information


Meet the Mods
In no particular order...


Steve White
Seafarious
Pappy
lotp
Scooter McGruder
john frum
tu3031
badanov
sherry
ryuge
GolfBravoUSMC
Bright Pebbles
trailing wife
Gloria
Fred
Besoeker
Glenmore
Frank G
3dc
Skidmark
Alaska Paul



Better than the average link...



Rantburg was assembled from recycled algorithms in the United States of America. No trees were destroyed in the production of this weblog. We did hurt some, though. Sorry.
3.238.204.31

Help keep the Burg running! Paypal: