-Signs, Portents, and the Weather-
NBC names Hoda Kotb as Lauer replacement on 'Today'
[ARABNEWS] NBC News opened the new year Tuesday by appointing Hoda Kotb as co-anchor of the "Today" show's first two hours with Savannah Guthrie, replacing Matt Lauer following his firing on sexual misconduct charges in late November. Kotb, 53, will continue to co-host the show's fourth hour with Kathie Lee Gifford.

It will be the first all-female team headlining "Today" in the show's 65-year history. Diane Sawyer and Robin Roberts blazed that path for ABC's "Good Morning America" in the 2000s, but morning shows have traditionally paired a man and a woman as host. With an audience dominated by women in an era where news of badly behaving men is frequent, the Guthrie-Kotb pairing may be particularly timely.

"Today" won't be an all-female zone in its first half, however, with longtime weather forecaster Al Roker and correspondent Carson Daly as regulars. Megyn Kelly hosts the show's third hour.

"This has to be the most popular decision NBC News has ever made and I am so thrilled," Guthrie said on Tuesday, announcing the appointment on the air.

"I am pinching myself," said a beaming Kotb, sitting beside her. "I think we should send some medics to Alexandria, Virginia, where my mom has likely fainted."

Lauer's eventual replacement had long been the subject of internal angst but with a sudden decision forced upon the network, Kotb's performance made it easier. She's subbed for Lauer since the day he was fired and "Today" has won four straight weeks in the ratings, after having spent much of the past few years in second behind ABC.

"Hoda has seamlessly stepped into the co-anchor role alongside Savannah, and the two have quickly hit the ground running," NBC News Chairman Andy Lack said in a memo to staff on Tuesday. "They have an undeniable connection with each other and most importantly, with viewers, a hallmark of 'Today'."

Lack said Kotb "has the rare ability to share authentic and heartfelt moments in even the most difficult news circumstances. It's a tribute to her wide range and her innate curiosity."


Posted by: Fred || 01/03/2018 00:00 || Comments || Link || E-Mail|| [485 views] Top|| File under:
Africa Subsaharan
Uganda enacts law ending presidential age limits
[Al Jazeera] Uganda's President Yoweri Museveni, one of Africa's longest-serving leaders, has signed a bill into law that removes a presidential age limit of 75 from the country's constitution.

The move allows the 73-year-old president to run for a sixth term in 2021.

Don Wanyama, senior presidential spokesperson, told

news hound

s on Tuesday that Museveni had signed the bill on December 27.

The Ugandan parliament had passed the bill on December 20, with 317 politicians voting in favour and 97 against.

Museveni addressed the bill in his end-of-year address on Sunday, saying he saluted the members of parliament who had supported it.
Posted by: Fred || 01/03/2018 00:00 || Comments || Link || E-Mail|| [164 views] Top|| File under:
DRC violence shows Kabila 'determined to stay in power'
[Al Jazeera] Civil society groups and human rights


...which are usually open to widely divergent definitions...


activists in the Democratic Republic of the Congo
...formerly the Congo Free State, Belgian Congo, Zaire, and who knows what else, not to be confused with the Brazzaville Congo aka Republic of Congo, which is much smaller and much more (for Africa) stable. DRC gave the world Patrice Lumumba and Joseph Mobutu, followed by years of tedious civil war. Its principle industry seems to be the production of corpses. With a population of about 74 million it has lots of raw material...
(DRC) are calling for sustained pressure on the country's president, after protests demanding Joseph Kabila step down turned deadly this week.

At least seven people were killed across the country on Sunday, after security forces reportedly fired tear gas, rubber bullets and live ammunition at demonstrators in the capital, Kinshasa, and other cities.

Organised by the Catholic church, the protests called for Kabila to step aside and allow for new elections to be held in the Congo - a demand at the centre of an agreement signed by the president and opposition politicians in 2016.
Posted by: Fred || 01/03/2018 00:00 || Comments || Link || E-Mail|| [151 views] Top|| File under:
Britain
Sadiq's London: Knife Crime, Gun Crime, Theft, Burglary, Rape, Homicide all MASSIVELY Up
[Breitbart] Britain's media celebrated in droves when London elected its first Muslim mayor, Sadiq Khan, in May 2016. Now the cacophony caused by the "we're not racist" backslapping has ended, the true implications of a Khan mayoralty are being realised.

In Britain's capital over the past year, Khan presided over rises in knife crime, gun crime, theft, burglary, rape, homicide, and more. And not just by a little bit, either.

Some in the media ‐ by which I mean basically just me ‐ predicted Khan might be a disaster for London, but the extent to which this is true was beyond even our worst nightmares.

Parking the anecdotal evidence of Khan giving preference to genital mutilation-linked groups, and using his platform to agitate against the U.S. President, the statistics reveal a terrifying incompetence in keeping London safe ‐ one of the mayor's core areas of responsibility.

Data from the Mayor of London's Police and Crime Office ‐ led by former lobbyist-turned-Deputy Mayor Sophie Linden ‐ reveals a sharp uptick in violent crime in Khan's first year.

From the years 2015/16 to 2016/17, homicides in London rose by 27.1 per cent. Youth homicide jumped 70 per cent. Serious youth violence was up 19 per cent. Robbery was up 33.4 per cent, while home burglaries rose by 18.7 per cent.

Theft went up by over 10,000 incidents in a year, up 33.9 per cent, and there were more than 4,000 additional knife crime incidents under Khan than under his predecessor, a rise of 31.3 per cent.

Rape in the capital rose by 18.3 per cent, while there were 2,551 incidents of gun crime, representing a rise of 16.3 per cent on the previous year.

The Mayor has continuously blamed central government "police cuts" for the problems faced, but statistics reveal London only lost around 1,000 police officers (3 per cent) in the past year, reducing the workforce from 31,343 to 30,379.
Posted by: Besoeker || 01/03/2018 01:33 || Comments || Link || E-Mail|| [378 views] Top|| File under: Moslem Colonists
China-Japan-Koreas
Nikki Haley: 'We will never accept a nuclear North Korea'
[CNN] US Ambassador to the United Nations


...an idea whose time has gone...


Nikki Haley

...Trump administration's ambassador to the UN. First woman to serve as Governor of South Carolina, and the second Indian-American governor in the country, after Bobby Jindal of Louisiana. At the age of 39, Haley was the youngest governor in the U.S., a distinction formerly held by Jindal. She is a Republican, which really grates on the Dems...
issued a stern warning to
North Korea on Tuesday, saying the US "will never accept a nuclear North Korea."

"As we hear reports that North Korea might be preparing for another missile test -- I hope that does not happen, but if it does -- we must bring even more measures to bear on the North Korea regime," she said. "The civilized world must remain united and vigilant against the rogue state's nuclear arsenal. We will never accept a nuclear North Korea."

North Korean leader Kim Pudge Jong-un


...the overweight, pouty-looking hereditary potentate of North Korea. Pudge appears to believe in his own divinity, but has yet to produce any loaves and fishes, so his subjects remain malnourished...


held out a rare olive branch to South Korea on Monday, offering talks about sending a delegation to the Winter Olympics in Pyeongchang next month.

Kim struck an unusually conciliatory note in his annual New Year's Day address, declaring his wish "for peaceful resolution with our southern border."
Posted by: Fred || 01/03/2018 00:00 || Comments || Link || E-Mail|| [331 views] Top|| File under: Commies
Great White North
Freed Canadian hostage Joshua Boyle faces assault charges
[Reuters] A Canadian man freed in 2017 nearly five years after being abducted in Afghanistan has been arrested in Ottawa and faces several charges, including assault and forcible confinement, his lawyer said on Tuesday.

Joshua Boyle, his wife Caitlin Coleman and three children arrived back in Canada last October. At the time he said one of his children had been murdered and spouse was raped after their capture by the Taliban-allied Haqqani network.

Police have laid 15 charges against Boyle, 34, including eight counts of assault, two counts of sexual assault, two counts of forcible confinement and one count of uttering death threats.


I hope he has been detained in order to prevent anything dreadful from happening to the victims and witnesses.


A publication ban has been imposed, preventing the alleged victims from being identified. "Mr. Boyle is presumed innocent. He's never been in trouble before ... We look forward to receiving the evidence and defending him against these charges," Boyle's lawyer, Eric Granger, said in an email.

Ottawa police laid the charges on Dec. 30, since when Boyle has been in jail. He is due to make a brief court appearance on Wednesday. Ottawa police declined to comment and referred questions to the attorney general of Ontario, which was not immediately able to comment.

Boyle, his wife and their three children met Canadian Prime Minister Justin Trudeau in his Parliament Hill office last month. Photos that Boyle released at the time on Twitter showed Trudeau holding the youngest child in his lap.

Trudeau had said in September he could not imagine what the family were going through. The Taliban denied the accusations of rape and murder.

Boyle and Coleman were kidnapped in 2012 while backpacking in Afghanistan and their children were born in captivity. U.S. officials say the family spent almost all their confinement in neighboring Pakistan, which is where they were freed by Pakistani troops.
Posted by: Besoeker || 01/03/2018 02:10 || Comments || Link || E-Mail|| [456 views] Top|| File under:
Home Front: Culture Wars
Lancaster Mennonites pack it in.
[Daily Caller] The largest conference of Mennonite churches in the U.S. split from the Mennonite community Monday in a dispute over the denomination's stance on homosexuality.

The Lancaster Mennonite Conference's (LMC) 2015 vote to officially leave the U.S. Mennonite Church took effect on New Year's day as the culmination of dispute over the definition of marriage and whether homosexuality is a sin, according to Religion News. The LMC's split from the denomination tore the U.S. Mennonite church in two, as it was the largest conference of Mennonite churches in the U.S., comprising 179 church congregations in New York, Pennsylvania, and Ohio.

"We are in a sense not really leaving," Steve Olivieri, pastor of Cornerstone Fellowship of Mill Run in Altoona, Penn., told NPR. "They are the ones that essentially have left true biblical Christianity in this respect."

Donald Kraybill, a professor who studies Mennonites and the Amish, told NPR that the LMC's relatively quick decision to leave the U.S. Mennonite Church in the wake of the Supreme Court's 2015 ruling on gay marriage posed a serious threat to the health of the Mennonite community at large.
Posted by: Besoeker || 01/03/2018 01:47 || Comments || Link || E-Mail|| [272 views] Top|| File under:
Trump fights fake news with 'awards' for 'most dishonest & corrupt media'
I wanted to put this in "-Obits-" but...


[FoxNews] President Trump says media needs him to be reelected

Trump tells the New York Times that 'all forms of media will tank' if he is not president; reaction and analysis from journalist Emily Shire and Fox News contributor Tammy Bruce.

President Trump taunted the media Tuesday night with a mysterious announcement of "the most dishonest & corrupt media awards."

I will be announcing THE MOST DISHONEST & CORRUPT MEDIA AWARDS OF THE YEAR on Monday at 5:00 o'clock. Subjects will cover Dishonesty & Bad Reporting in various categories from the Fake News Media. Stay tuned!


More at link
Posted by: Seeking cure for ignorance || 01/03/2018 00:17 || Comments || Link || E-Mail|| [255 views] Top|| File under:
Pervnado's Latest Victim - U of AZ Head Coach Rich Rodriguez
Did I say head coach? Sorry, I meant former head coach!
[BleacherReport] Arizona fired head football coach Rich Rodriguez on Tuesday after the Wildcats finished a 7-6 season.

According to Dan Wolken of USA Today, the school made the official announcement regarding Rodriguez's firing Tuesday evening. Brett McMurphy reported "Arizona has fired Rich Rodriguez in part after sexual harassment allegations against him that the school says could not be substantiated."

Wolken previously reported Tuesday the school was "weighing whether to fire" him and noted "the school also has been dealing with a troubling allegation behind the scenes that led school officials last fall to hire an outside law firm to investigate Rodriguez for potential workplace misconduct."


While he's not a Rick Pitino level dirtbag, the last three places he's left (West Virginia - broke a contract; Michigan - verbally abused his players, and now Arizona) have all been less than on exemplary terms. He's done as a big-time football coach, which means he'll be coaching at my alma mater ( Univ. of New Hampshire) next year...
Posted by: Raj || 01/03/2018 00:00 || Comments || Link || E-Mail|| [307 views] Top|| File under:
Home Front: Politix
Trump launches 2018 with tweet tornado on Huma, DACA, Kim, NYT and more
[FoxNews] Now we know what President Trump's New Year's resolution was – to tweet more.

The president kicked off his first full day back at the White House since the holidays with a tweet storm, taking aim at Hillary Clinton aide Huma Abedin and The New York Times, weighing in on the threat posed by North Korea and the upcoming fight over the Obama-era DACA program, amid other topics.

Coming as Congress returned to the Capitol, Trump's ten tweets on Tuesday served as a reminder that the famously prolific tweeter-in-chief has no intention of curbing his frequent Twitter use – despite the desires of some Republicans in the White House and on Capitol Hill.


Much more at link
Posted by: Seeking cure for ignorance || 01/03/2018 00:12 || Comments || Link || E-Mail|| [370 views] Top|| File under:
India-Pakistan
International ships may soon stop visiting Karachi port due to widespread pollution, Senate body told
[DAWN] The Senate's Standing Committee on Maritime Affairs was informed on Tuesday that international ships may soon stop visiting the Bloody Karachi


...formerly the capital of Pakistain, now merely its most important port and financial center. It is among the largest cities in the world, with a population of 18 million, most of whom hate each other and many of whom are armed and dangerous...


seaport due to the rising amount of pollution in the coastal region.
"Captain Bligh! Captain Bligh!"
"Yes, Mister Christian?"
"The port bow has dissolved!"
"Damn. Order the crew not to drink anything and to breathe shallow!"
"Aye aye, sir!"
"Set course for Pitcairne Island!"
"Aye, sir! If we can make it that far!"
In a briefing on the matter, the committee was told that Karachi receives around 500 million gallons of water every day and subsequently, an equal quantity of polluted water is dumped into the sea on a daily basis.

The Senate body was further told that the toxic waste of industries was also released into the sea without being treated.

The committee was informed that the rising amount of pollution would cause massive problems for the country and the health and well-being of its citizens if instant measures are not taken to fix the issue.

According to a survey conducted by United Nations


...boodling on the grand scale...


, the dangerous levels of toxins and poison in the water around the coast of Karachi are causing great harm to marine life.

Last year, the National Assembly's Public Accounts Committee (PAC) had been informed that around 472 million gallons of sewerage were being released into the sea on a daily basis.


Posted by: Fred || 01/03/2018 00:00 || Comments || Link || E-Mail|| [268 views] Top|| File under:
SHC CJ orders police protection for Hindu rape victim, her family
[DAWN] The Sindh High Court chief justice directed the police on Monday to provide protection to a rape victim and her family in Kunri, Umerkot district.

Chief Justice Ahmed Ali M. Sheikh had taken a suo motu
...a legal term, from the Latin. Roughly translated it means I saw what you did, you bastard...
notice of the alleged rape of the woman, belonging to the Hindu community, by a man from an influential family last month, and ordered action against the culprit and sought a report from the police.

Umerkot superintendent of police Usman Ijaz Bajwa submitted a report before the SHC on Monday saying that the deputy inspector general of police (Mirpurkhas) had constituted a committee under his supervision. The committee included the sub-divisional police officer of Kunri and the Nabisar SHO to conduct fair and impartial investigations into the incident.

The report said the FIR of the incident was registered at the Nabisar

cop shoppe

under Section 376 (punishment for rape) of the Pakistain Penal Code and the suspect was jugged
... anything you say can and will be used against you, whether you say it or not...
It further said that the medical examination of the victim, daughter of a farmer, was conducted at the Kunri taluka hospital and samples for a DNA test were also collected. It added that medical reports confirmed that the victim was subjected to a sexual assault and the investigation was under way.

The SP also informed the SHC that a show-cause notice had also been issued to the SHO concerned.

The chief justice directed the Mirpurkhas DIG and the Umerkot SP to provide security to the victim and her family.


Posted by: Fred || 01/03/2018 00:00 || Comments || Link || E-Mail|| [164 views] Top|| File under: Govt of Pakistan
Southeast Asia
Indonesia introduces new Internet censorship system

[ARABNEWS] Indonesia's Information and Communications Technology (ICT) Ministry is set to implement a new $14 million Internet censorship system from Wednesday. The new system will automatically block pornography and other content deemed to be unsuitable by the government, following years of manual monitoring which has failed to adequately police the abundance of illicit online content.

The ministry's Information Applications Director General Semuel Pangerapan said the machine is equipped with artificial intelligence that will crawl websites and use keywords to detect inappropriate content.

"After the content is crawled, our team will evaluate and verify the data," Pangerapan told Arab News. "We will then block sites that are validated as carrying negative content. This machine will make our

jobs a lot faster." The new system will enable the ministry to identify a range of negative content referencing topics from gambling, terrorism, fraud and drugs, to hoaxes and fake news, he added.

The ministry cooperates with related government agencies including the national counterterrorism agency (BNPT) to examine

Death Eater

material, and the national anti-narcotics agency (BNN) to detect content related to narcotics.
Posted by: Fred || 01/03/2018 00:00 || Comments || Link || E-Mail|| [167 views] Top|| File under:
Science
Scientists Find Alzheimer's Treatment While Trying To Cure Diabetes
[NYCBSlocal] Although their goal was to cure diabetes, scientists may have stumbled onto a new medication to help treat the devastating effects of Alzheimer's disease.

According to a press release from researchers at Lancaster University, a new drug being tested for diabetes patients was found to have "significantly reversed memory loss" in test subjects and is now being examined as possible treatment for neurodegenerative disorders.

The medication, known as a triple receptor drug ‐ or "triple agonist" ‐ reportedly works in multiple ways to protect the brain against degeneration and promote growth. Researchers say that a study of mice being given the drug found that the animals had an increased ability to learn and retain memories.

"These very promising outcomes demonstrate the efficacy of these novel multiple receptor drugs that originally were developed to treat type 2 diabetes," Professor Christian Holscher said in the release.

The scientists added that the mice showed a decrease in chronic inflammation and amyloid plaques in the brain, which have been linked to the development of Alzheimer's in people.

"With no new treatments in nearly 15 years, we need to find new ways of tackling Alzheimer's," Dr. Doug Brown of the Alzheimer's Society said. "It's imperative that we explore whether drugs developed to treat other conditions can benefit people with Alzheimer's."

The discovery of the diabetes drug's side-effect is not a complete coincidence to the researchers. The findings, published in the journal Brain Research, point to the link between some of the symptoms of diabetes and their link to Alzheimer's. Insulin desensitisation is not only one of the key effects suffered by diabetes patients, the hormone's lack of production has also reportedly been observed in the brains of people affected by the memory-stealing disorder.


Faster please
Posted by: DarthVader || 01/03/2018 00:00 || Comments || Link || E-Mail|| [475 views] Top|| File under:
Who's in the News
25
[untagged]
7
Islamic State
5
Govt of Pakistan
5
Moslem Colonists
4
al-Shabaab (AQ)
4
Govt of Iran
3
Taliban
3
Palestinian Authority
2
Govt of Pakistain Proxies
2
Govt of Iraq
1
TTP
1
Ansar Bayt al-Maqdis (IS)
1
Commies
1
Govt of Iran Proxies
1
Govt of Saudi Arabia
1
Hamas
1
Lashkar e-Taiba
1
Muslim Brotherhood
1
Salafists
1
Sublime Porte
Bookmark
E-Mail Me
The Classics
The O Club
Rantburg Store
The Bloids
The Never-ending Story
Thugburg
Gulf War I
The Way We Were
Bio
Merry-Go-Blog
Hair Through the Ages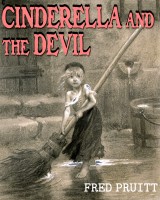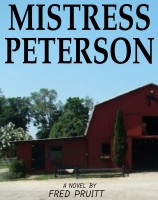 On Sale now!


A multi-volume chronology and reference guide set detailing three years of the Mexican Drug War between 2010 and 2012.

Rantburg.com and borderlandbeat.com correspondent and author Chris Covert presents his first non-fiction work detailing the drug and gang related violence in Mexico.

Chris gives us Mexican press dispatches of drug and gang war violence over three years, presented in a multi volume set intended to chronicle the death, violence and mayhem which has dominated Mexico for six years.
Click here for more information


Meet the Mods
In no particular order...


Steve White
Seafarious
Pappy
lotp
Scooter McGruder
john frum
tu3031
badanov
sherry
ryuge
GolfBravoUSMC
Bright Pebbles
trailing wife
Gloria
Fred
Besoeker
Glenmore
Frank G
3dc
Skidmark
Alaska Paul



Better than the average link...



Rantburg was assembled from recycled algorithms in the United States of America. No trees were destroyed in the production of this weblog. We did hurt some, though. Sorry.
3.226.122.74