-Lurid Crime Tales-
16 Camp Pendleton-based Marines arrested following human smuggling investigation
[10 News] 16 Marines have been arrested for their alleged involvement in various illegal activities ranging from human smuggling to drug-related offenses, according to USMC officials.

The unidentified Marines served in support of the Southwest Border Support mission, Marine officials said.

"Information gained from a previous human smuggling investigation precipitated the arrests," said Maj. Kendra Motz, 1st Marine Division Communication Strategy Operations Director.


"C'mon man, it's easy money, and everyone's doing it"


An additional eight Marines were taken aside to be questioned on their involvement in alleged drug offenses unrelated to Thursday's arrests, Motz said.

Those arrested were taken into custody during a Battalion formation at Camp Pendleton by 1st Marine Division worked alongside the Naval Criminal Investigative Service, officials said.

Border Patrol agents arrested Lance Cpls. Byron Darnell Law II and David Javier Salazar-Quintero on July 3 near the Tecate Port of Entry, according to a federal complaint .

Both men are charged with smuggling "for the purpose of commercial advantage or private financial gain," the complaint said.


$$$$$


In the complaint, agents reported seeing three undocumented immigrants getting into the pair's vehicle on Interstate 8 on the morning of July 3. The vehicle was pulled over a short time later and all five occupants were arrested.

The immigrants, according to the complaint, told agents that they paid $8,000 to have Law and Salazar-Quintero take them north
Posted by: Frank G || 07/25/2019 14:31 || Comments || Link || E-Mail|| [6557 views] Top|| File under:
Jeffrey Epstein Attacked in Jail, Faking It To Go Home, Rather Die ?
[Miami Herald]
Jeffrey Epstein, the Palm Beach millionaire who was arrested earlier this month on child sex-trafficking charges, was found injured in his New York jail cell Wednesday, News 4 New York reported.

The station said Epstein, 66, was found in the fetal position and had marks on his neck, citing sources close to the investigation. The station said it may have been a possible suicide attempt, quoting sources.


Rantburg is always right.


Last Thursday, Senior U.S. District Judge Richard M. Berman in New York ordered the accused serial sexual predator to remain incarcerated at the Manhattan Correctional Center. Berman, who listened to testimony from two women who said they had been abused by Epstein as teenagers, said Epstein was a danger to young girls.

Epstein's attorneys had requested that Berman let him stay in his Upper East Side Manhattan mansion. They offered to use his personal fortune as collateral to guarantee his bail, and promised to pay for his own private security force to keep him essentially imprisoned in his own home.


Or have his cell modified so he can at least avail of a well-stocked minibar ?



Posted by: Dron66046 || 07/25/2019 00:21 || Comments || Link || E-Mail|| [6499 views] Top|| File under:
Dad pleads guilty to paying $250K to get son into USC as fake volleyball recruit
[USATODAY] Jeffrey Bizzack, a business executive from

Caliphornia, an impregnable bastion of the Democratic Party,

, pleaded guilty Wednesday in federal court to paying $250,000 to get his son admitted to the University of Southern California as a fake volleyball recruit.

He's now the 23rd defendant to admit guilt out of 51 charged in the sweeping "Varsity Blues" college admissions scandal. The other 28 are preparing for trial.

Bizzack, of Solana Beach, California, appeared before U.S. District Judge Douglas Woodlock, who approved a plea agreement between Bizzack and federal prosecutors reached last month.

He pleaded guilty to one count of conspiracy to commit mail fraud and honest services mail fraud, and he's also agreed to cooperate with federal

Sherlocks

.

Prosecutors say Bizzack paid $200,000 to college consultant Rick Singer, the

criminal mastermind

of the cheating and recruitment bribery scheme, and $50,000 to USC.

Bizzack, 59, is the co-founder of Outerknown, a clothing store and fashion company, and a past business partner of heralded surfer Kelly Slater, whose Kelly Slater Wave Company builds wave pools. Bizzack is also the former president and vice chairman of the company ServiceSource.


Posted by: Fred || 07/25/2019 00:00 || Comments || Link || E-Mail|| [6487 views] Top|| File under:
-Short Attention Span Theater-
Actress Bella Thorne just came out as pansexual: 'Doesn't have to be a girl or a guy'
Really, dear, nobody cares, so long as no children are involved and all the participants are willing.

[LGBTQNATION] Actress Bella Thorne came out as pansexual in an interview with Nightline.


"I had a torrid affair with a lamp"


Thorne, 21, has acted in a number of films and TV series, and she is perhaps best known for playing Cece Jones on the Disney Channel's Shake It Up.

In 2016, she came out as bisexual on Twitter. But now she says that she's pan.
but not 49Pan
"I realized recently I'm actually pansexual and I didn't know that," Thorne said during the interview. "Somebody explained to me really thoroughly what that is and I am pan."


My pet antelope has already called for a date.



Posted by: Fred || 07/25/2019 00:00 || Comments || Link || E-Mail|| [6553 views] Top|| File under:
Afghanistan
Pakistan-Funded Hospital Inaugurated In Logar
It behooves an army with a country that plans to use another country as its safe fallback position — in case losing the war becomes a serious possibility — to ensure that the fallback country has all the necessities for comfortable living when the time comes.

[ToloNews] Public Health Minister said work on construction of the hospital was started ten years ago.

Afghan Public Health Minister Ferozuddin Feroz sand Pakistain's Ambassador to Kabul Zahid Nasrullah Khan and Pakistain's Minister for States and Frontier Regions Shehryar Khan Afridi on Wednesday inaugurated a hospital in

Pashtun-infested Logar

Province.

The Nayeb Amanullah Kha

Pashtun-infested Logar

i Hospital is a 100-bed health facility supported by Pakistain is the second hospital built by the neighboring country for Afghans.

The first hospital which is a 200-bed health facility was inaugurated in Kabul in April.

Pakistain's embassy said in a statement that $18 million was invested in the hospital in

Pashtun-infested Logar

.

The public health minister said the hospital will provide healthcare services to the residents of

Pashtun-infested Logar

and its neighboring provinces.

"The foundation for this hospital was laid ten years ago and work on its construction was stopped due to some problems, but it was built as a result of the National Unity Government's efforts and today it was inaugurated," Feroz said.

Meanwhile,


...back at the buffalo wallow, Yellow Wolf clutched at his chest and fell from his horse...


Afridi said Pakistain Prime Minister is interested to extend all possible assistance to the Afghan people to facilitate their travel to Pakistain and also to promote trade between the two nations.

He said Pakistain will train 440 Afghan doctors and allied medical staff that has been requested by the Afghan government.
Posted by: trailing wife || 07/25/2019 00:00 || Comments || Link || E-Mail|| [6473 views] Top|| File under: Govt of Pakistan
Britain
'I'll make Britain great again', PM Johnson says, echoing Trump
LONDON (Reuters) - Boris Johnson promised on Thursday that Brexit would make Britain the greatest place on earth, echoing the patriotic rhetoric of U.S. President Donald Trump in a debut speech as prime minister before parliament.




Johnson, who was hailed by the U.S. president as Britain's Trump


Really ?


has promised to strike a new Brexit divorce deal with the European Union and to energise the world's fifth largest economy after what he casts as the gloom of Theresa May's premiership.

On entering Downing Street on Wednesday, Johnson set the United Kingdom up for a showdown with the EU by vowing to negotiate a new divorce deal and threatening that if the bloc refused then he would leave without a deal on Oct. 31.


Though the promises are sounding too great from here, let's see where this goes. I hope for the sake of the British people I'm wrong.


"Our mission is to deliver Brexit on the 31st of October for the purpose of uniting and re-energising our great United Kingdom and making this country the greatest place on earth," Johnson told parliament in his first speech as prime minister.

He said he was not being hyperbolic


When someone has to mention that along the promises, it's usually not a good sign. Just sayin'...


as the United Kingdom could be most prosperous economy in Europe by 2050, a feat that would mean drawing far ahead of France and then overtaking Germany.
Head to Reuters for the whole thing.
Posted by: Dron66046 || 07/25/2019 11:43 || Comments || Link || E-Mail|| [6501 views] Top|| File under:
'The Time Has Come To Act': BoJo Takes The Helm As U.K. Prime Minister
[NPR.ORG]
Boris Johnson, the polarizing and showboating politician who led the campaign for

Britannia

to leave the EU in 2016, is now officially in charge of ushering the country through that fraught and difficult divorce. With Theresa May's exit, Johnson took office as prime minister Wednesday.

"There are pessimists at home and abroad who think after three years of indecision that this country has become a prisoner to the old arguments of 2016, and in this home of democracy we are incapable of honoring a democratic mandate," Johnson said, standing outside the prime minister's residence at 10 Downing Street in London.

"I am standing before you today to tell you, the British people, that those critics are wrong," he added in the consistently optimistic address. "The people who bet against

Britannia

are going to lose their shirts."

Johnson said he has every faith that the U.K. would succeed in obtaining a "better deal" from the EU, adding that "the time has come to act ‐ to take decisions, to give strong leadership, and to change this country for the better."

His predecessor resigned in May after failing to deliver Brexit, a process that's been fraught with massive obstacles both domestically and in EU negotiations in Brussels.

Johnson, who rose to fame as a newspaper correspondent whose dispatches from Brussels railed against the EU, has previously served as mayor of London. He served as May's foreign secretary but quit over disagreements about her handling of Brexit.

Before speaking to the public, Johnson had a private meeting at Buckingham Palace with Queen Elizabeth II, in an official ceremony where he took office. He now becomes the 14th prime minister to serve during the queen's reign.

6 top UK ministers resign as Johnson takes office


The first step in clearing out the British deep state.

[IsraelTimes] New Prime Minister Boris Johnson seems to be clearing out top ministers, firing several members of former leader Theresa May's cabinet.

So far, May's secretaries in defense, business, education, transport, local government and international trade have all announced they are leaving government. That comes hours after Treasury chief Philip Hammond, Justice Secretary David Gauke, International Development Secretary Rory Stewart and May's de-facto deputy, David Lidington, resigned.

Some of those leaving had said they would rather go than serve under Johnson, who wants to leave the Europe

...the land mass occupying the space between the English Channel and the Urals, also known as Moslem Lebensraum...
an Union even if no Brexit agreement is in place to ease the transition. Johnson insists the country will leave the EU by Oct. 31 ‐ "do or die."

Jeremy Hunt leaves job as UK foreign secretary

[IsraelTimes] Jeremy Hunt says he's leaving the job of foreign secretary as new Prime Minister Boris Johnson sweeps into office with a fresh team at the top.

Hunt's position had been closely watched. He had challenged Johnson for the job of Conservative leader, and says he wanted to stay on as foreign secretary. But Hunt says Johnson offered another role.

Hunt tweeted that "after 9 yrs in Cabinet & over 300 cab mtgs now is the time to return 2 backbenches from where PM will have my full support."

British PM Johnson names Sajid Javid as finance minister

[IsraelTimes] British Prime Minister Boris Johnson names former interior minister Sajid Javid to take over from Philip Hammond as finance minister in his first cabinet appointment, the government said in a statement on Wednesday.

Javid, a former banker from a modest background, was a contender for the premiership but endorsed Johnson when he failed to get enough support from fellow Conservative MPs.

Johnson names Brexit hardliner Dominic Raab new UK foreign minister

[IsraelTimes] Newly installed Prime Minister Boris Johnson names Brexit hardliner Dominic Raab to be Britain's foreign secretary, the government said in a statement.

Raab, 45, who was also named as Johnson's effective deputy, resigned as Brexit minister in Theresa May's government last year saying the divorce deal she struck with Brussels offered too many compromises.



Congratulations rolled in from all over the world, of course, but the Turks are particularly excited. From Al Ahram:

Turkey celebrated incoming British prime minister Boris Johnson's Turkish heritage on Wednesday, with politicians and media proclaiming that the "Ottoman grandson" could strengthen ties between two countries on Europe's fringes.

The former London mayor is the great-grandson of the Ottoman Empire's last interior minister, Ali Kemal, and his ancestry has been a source of pride for many Turks.

Despite his sometimes disparaging remarks about Turkey, including a crude limerick about President Tayyip Erdogan and demands in 2016 that Britain veto Turkey's accession to the European Union, Johnson is affectionately referred to as "Boris the Turk" by some Turkish media.

"Ottoman grandson becomes prime minister," read a front-page headline of the opposition newspaper Sozcu. "For England, a prime minister with roots in Cankiri," it said, referring to Kemal's home province in central Turkey.
Posted by: Fred || 07/25/2019 00:00 || Comments || Link || E-Mail|| [6482 views] Top|| File under:
China-Japan-Koreas
China "Hong Kong" police ban 'anti-triad' protest
Speaking of the black hand . . . .


[Yahoo] Hong Kong police on Thursday banned a planned protest against suspected triad gangs who beat up pro-democracy demonstrators, ratcheting up tensions ahead of what is expected to be another weekend of anti-government rallies.

Protest organisers have vowed to go ahead with their march despite the police denying their request.

Public anger has been raging since last Sunday when a gang of men in white t-shirts, armed with poles and batons, set upon anti-government protesters in a station and on a train, sending at least 45 people to hospital.

Police have been heavily criticised for being too slow to respond to the violence, fueling accusations of collusion or turning a blind eye to the pro-government mob -- allegations the force have denied.

Activists had planned to hold a protest on Saturday in the rural town of Yuen Long where the brazen assaults took place.

But in a rare move, Hong Kong police issued a letter of objection saying they feared reprisal attacks against villagers from protesters.

"Anyone who comes out to march, they would be violating the law," acting regional police commander Tsang Ching-fo told reporters.

Protest organisers vowed to push ahead, raising the likelihood of fresh clashes between demonstrators and police.

"I personally will march," said activist Max Chung, who had applied for police permission, adding he was seeking legal advice.

Social messaging channels used to organise the largely leaderless movement quickly filled up with vows from people to join in.

Some suggested holding a "shopping spree" in Yuen Long. Others suggested, sarcastically, it could be a location to mourn the death on Wednesday of notorious Chinese communist hardliner Li Peng, noting that religious gatherings do not need police permission.

After the police announcement, an AFP reporter saw around a dozen young people in a military supplies surplus store buying protective clothing and vowing to attend.

"We will go regardless," one young man said.

The South China Morning Post said the last time police rejected a protest request was in 2014.

- GRAVES VANDALISED -
Yuen Long is in the New Territories, the rural region bordering China where many villagers are staunchly pro-Beijing.

Three days ago the Yuen Long grave of the parents of Junius Ho was vandalised. An ardent pro-Beijing lawmaker, Ho was seen shaking hands with the white-shirted men before Sunday's attack. He also threatened a pro-democracy lawmaker in an online video earlier this week.

The region also has a long reputation for hosting triads. Police on Thursday said 12 people have so far been arrested for Sunday's violence, nine of who have known triad links.

Hong Kong has been plunged into its worst crisis in recent history after millions of demonstrators took to the streets -- and sporadic violent confrontations between police and pockets of hardcore protesters.

The demonstrations were triggered by a controversial bill which would have allowed extraditions to mainland China but have evolved into a call for wider democratic reforms.

On top of Saturday's rally, activists are planning to protest inside Hong Kong's airport arrival gates on Friday and hold a series of marches on Sunday.

The international finance hub has experienced seven weekends in a row of largely peaceful mass rallies followed by violent clashes, an unprecedented challenge to Beijing's authority since its 1997 handover.

Beijing has labelled the protests as "extreme illegal violence", but has left it to the city's semi-autonomous government to deal with the situation.

City leader Carrie Lam has shown no sign of backing down beyond agreeing to suspend the extradition bill.

On Wednesday China issued a stark reminder that its army could be deployed in Hong Kong if city authorities requested support in maintaining "public order", something local authorities have said they have no intention of doing.
Posted by: gorb || 07/25/2019 12:09 || Comments || Link || E-Mail|| [6472 views] Top|| File under: Commies
North Korea fires short-range missiles in latest provocation
[IsraelTimes] North Korea
...hereditary Communist monarchy distinguished by its truculence and periodic acts of violence. Distinguishing features include Songun (Army First) policy, which involves feeding the army before anyone but the Dear Leadership, and Juche, which is Kim Jong Il's personal interpretation of Marxism-Leninism, which he told everybody was brilliant. In 1950 the industrialized North invaded agrarian South Korea. Twenty-one countries of the United Nations eventually contributed to the UN force opposing the invasion, with the United States providing around 90% of the military personnel. Seventy years later the economic results are in and it doesn't look good for Juche...
fired two short-range missiles into the sea on Thursday, complicating efforts to resume stalled nuclear talks with Washington and signalling its anger over planned US-South Korea joint military exercises.

It was the North's first missile test since an impromptu meeting between US President Donald Trump
Continued on Page 49
Posted by: trailing wife || 07/25/2019 00:00 || Comments || Link || E-Mail|| [6484 views] Top|| File under: Commies
China warns of war in case of move toward Taiwan independence
BEIJING (Reuters) - China warned on Wednesday it was ready for war if there was any move toward Taiwan's independence, accusing the United States of undermining global stability and denouncing its arms sales to the self-ruled island.

This month, the United States approved sales of weapons requested by Taiwan, including tanks and Stinger missiles, estimated to be worth $2.2 billion.

China responded by saying it would impose sanctions on U.S. firms involved in any deals.

Defence Ministry spokesman Wu Qian told a news briefing on a defense white paper, the first like it in several years to outline the military's strategic concerns, that China would make its greatest effort for peaceful reunification with Taiwan.

"However, we must firmly point out that seeking Taiwan independence is a dead end," Wu said.
Posted by: Besoeker || 07/25/2019 00:00 || Comments || Link || E-Mail|| [6486 views] Top|| File under: Commies
Cyber
US imposes record $5b. fine, restrictions on Facebook in privacy probe
[IsraelTimes] US regulators formalize a record $5 billion fine on Facebook for privacy violations in a settlement requiring the world's biggest social network to "submit to new restrictions and a modified corporate structure."

The Federal Trade Commission says the penalty is the largest ever imposed on any company for violating consumers' privacy and one of the largest penalties ever assessed by the US government for any violation.

"Despite repeated promises to its billions of users worldwide that they could control how their personal information is shared, Facebook undermined consumers' choices," FTC Chairman Joe Simons says in a statement after the split decision by the agency, with two members saying the penalty was insufficient.
Posted by: trailing wife || 07/25/2019 00:00 || Comments || Link || E-Mail|| [6469 views] Top|| File under:
India-Pakistan
Man nominated in attempted murder case killed in successful murder case at Lahore district kachehri
[DAWN] A man was

rubbed out

on Wednesday on the premises of district kachehri in Lahore after he had arrived for a hearing of an attempted murder case.

The suspected shooter was arrested by the police from the scene of the murder. The victim was nominated in a case pertaining to attempted murder that was registered in 2016. According to police, the man was murdered due to personal enmity, by a man with whom he was involved in a legal battle.

The incident took place in the vicinity of the Civil Lines

cop shoppe

. So far, the police have not lodged a first information report. A report has been submitted in the Lahore High Court's registrar's office by a senior civil judge of the criminal division of the district courts.

According to the report, the incident was the "result of security lapse on the part of law enforcement agency (police)". The report says that the suspect had shot the victim five to six times after which the latter was shifted to the hospital in a critical state. He later

departed this vale of tears

, it added.
Posted by: Fred || 07/25/2019 00:00 || Comments || Link || E-Mail|| [6484 views] Top|| File under:
Science & Technology
No good reason to send people farther than the moon
[HOUSTONCHRONICLE]

In which Mr Ludd enumerates all (or at least some) of the reasons for not remaining earth-bound and breathing each other's emissions.




Only readable to subscribers of the Houston paper
Posted by: Fred || 07/25/2019 00:00 || Comments || Link || E-Mail|| [6471 views] Top|| File under:
Home Front: Culture Wars
Presidential Seal Doctored With Symbols Of Russia And Golf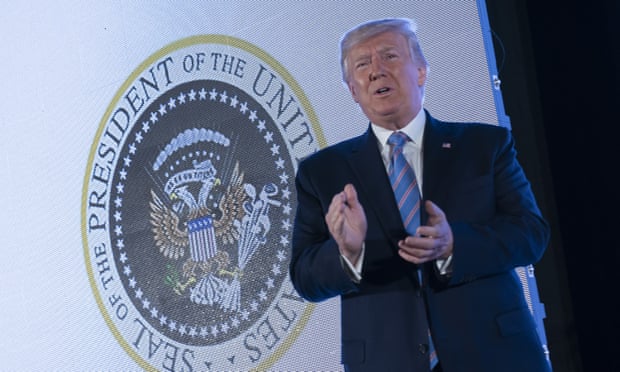 [Guardian] As Donald Trump addressed a rightwing crowd


Can't expect more respect from the WaPo


in Washington on Tuesday, the audience roared in support ‐ but it was a doctored onscreen display that ultimately took center stage.

At a student summit hosted by the conservative group Turning Point USA, the president stood before what looks, to the casual observer, very much like the US presidential seal. A thorough


and gleeful, I imagine


examination by the Washington Post, however, reveals some odd tweaks to the image.

First, the eagle has not one but two heads ‐ making it look a lot like Russia's coat of arms. And instead of holding arrows, as the bird does in the US seal, it's holding golf clubs.

In other words, a proud presidential symbol was apparently reworked to shame Trump over two of the biggest targets of anti-Trump criticism ‐ Russian involvement in the 2016 election and excessive golfing ‐ and it was displayed behind the president for all to see.

How this happened remains a mystery.


Maybe for denialists and entrenched traitors


The Post spoke with a White House representative who said officials hadn't seen the image in advance. A spokesperson for Turning Point USA, meanwhile, told the paper he was stumped as to the origins of the image, characterizing it as "a last-minute A/V mistake"


the photons in the light did it


"I can't figure out who did it yet," the spokesman said, adding that he didn't know where the image had come from.

Richard Painter, the chief White House ethics lawyer under George W Bush, said Trump aides should have kept a closer eye on things. "Someone is going to be getting in trouble," he told the Post, "but they got one heck of a good laugh out of it."



Obviously there are White House staffers in league with democrat and antifa type traitors, obstructionists/hecklers/saboteurs that need to be weeded out. Obama appointees and people with no respect for national emblems or icons, closet leftists. Try this in any other country, and you'd be in jail, your family jobless, penniless, tax and property records gone and roving bands of thugs eagerly awaiting your release. There is no way that the staff is clueless about this mockery.
Posted by: Dron66046 || 07/25/2019 00:32 || Comments || Link || E-Mail|| [6477 views] Top|| File under:
Who's in the News
37
[untagged]
6
Taliban
5
Islamic State
3
Commies
2
al-Shabaab (AQ)
2
Govt of Iran
2
Sublime Porte
2
al-Nusra
1
Govt of Sudan
1
Hamas
1
Arab Spring
1
Lashkar e-Taiba
1
Moslem Colonists
1
Pirates
1
Govt of Iran Proxies
1
Govt of Pakistan
Bookmark
E-Mail Me
The Classics
The O Club
Rantburg Store
The Bloids
The Never-ending Story
Thugburg
Gulf War I
The Way We Were
Bio
Merry-Go-Blog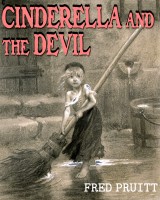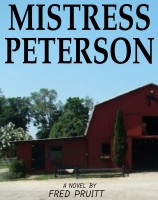 On Sale now!


A multi-volume chronology and reference guide set detailing three years of the Mexican Drug War between 2010 and 2012.

Rantburg.com and borderlandbeat.com correspondent and author Chris Covert presents his first non-fiction work detailing the drug and gang related violence in Mexico.

Chris gives us Mexican press dispatches of drug and gang war violence over three years, presented in a multi volume set intended to chronicle the death, violence and mayhem which has dominated Mexico for six years.
Click here for more information


Meet the Mods
In no particular order...


Steve White
Seafarious
Pappy
lotp
Scooter McGruder
john frum
tu3031
badanov
sherry
ryuge
GolfBravoUSMC
Bright Pebbles
trailing wife
Gloria
Fred
Besoeker
Glenmore
Frank G
3dc
Skidmark
Alaska Paul



Better than the average link...



Rantburg was assembled from recycled algorithms in the United States of America. No trees were destroyed in the production of this weblog. We did hurt some, though. Sorry.
44.200.171.74

Help keep the Burg running! Paypal: