-Lurid Crime Tales-
At Least 5 Shot, 3 Killed, Saturday in Gun-Controlled Baltimore
[BREITBART] At least five people were shot, three fatally, Saturday in gun-controlled Baltimore, Maryland.

WJZ reports the first shooting, which proved fatal, occurred around shortly after 1 pm. Officers rushed to the scene and "found a man with gunshot wounds to his body." He was taken to a hospital, where he died.

Fox 5 News reports that two double shootings occurred minutes apart later in the day.

The first of the two occurred at 10:47 pm, leaving a 26-year-old male dead and a second individual injured. The second of double shootings occurred at 10:56 pm, fatally wounding a 19-year-old male. A 17-year-old was "shot in the back" during the shooting as well.

On July 25, 2019, Breitbart News reported eight persons were shot in one night of violence in Baltimore. One of the shooting victims died from his wounds.


Posted by: Fred || 07/29/2019 00:00 || Comments || Link || E-Mail|| [10797 views] Top|| File under:
-Short Attention Span Theater-
Has China Just Made a Major Stealth Breakthrough?
Yeah, but can you heat it up? Or maybe if you fly slow enough, it won't so who cares?


Chinese scientists announced they've invented a new kind of coating for aircraft and other weapons that's virtually undetectable by radar.

This new, lab-made "metamaterial," in essence a very fine mesh with microscopic etchings, could shrink the radar signature of a fighter jet, warship, or missile by a thousand times, claimed the scientists at the Chengdu-based Institute of Optics and Electronics, part of the Chinese Academy of Sciences.

Continued on Page 49
Posted by: gorb || 07/29/2019 15:08 || Comments || Link || E-Mail|| [10803 views] Top|| File under:
Roughing It. Indian Pm Narendra Modi Surprise Guest On Bear Grylis
Narendra Modi surprise guest on Bear Grylls' Man vs Wild




The Prime Minister of India, Narendra Modi, has been announced as the latest unexpected guest to team up with adventurer Bear Grylls for an episode of his survival show.

The intrepid duo travelled through Jim Corbett National Park - home to leopards, lions and elephants - in the northern state of Uttarakhand for Man Vs. Wild.

It will be broadcast on the Discovery Channel on August 12.



"Modi, who is referred to as 'the 56inch chest' by his supporters is an avid trekker and survivalist himself". Of course, he is. He has to lead bucolic bumpkins and village idiots of all parties through sane governance, it's like being a game keeper.

"For me, this show presents a great opportunity to showcase to the world India's rich environmental heritage and stress on the importance of environment conservation and living with nature," he said.

"It was a great experience spending time in the jungle once again, this time with Bear, who is blessed with indefatigable energy and zest to experience nature at its purest."



The Jim Corbett National Park was established in 1936 and is India's oldest national park. There are a total of 104 national parks in the country, covering 1.2 percent of its surface area.

However, animals that call the reserves home face on-going threats from poaching and deforestation.

Mr Modi has long been an advocate for India's jungles and told Humans of Mumbai that he would regularly seek solace in the forests when facing stress during his career.

"This ? I shaft liberal scum with it."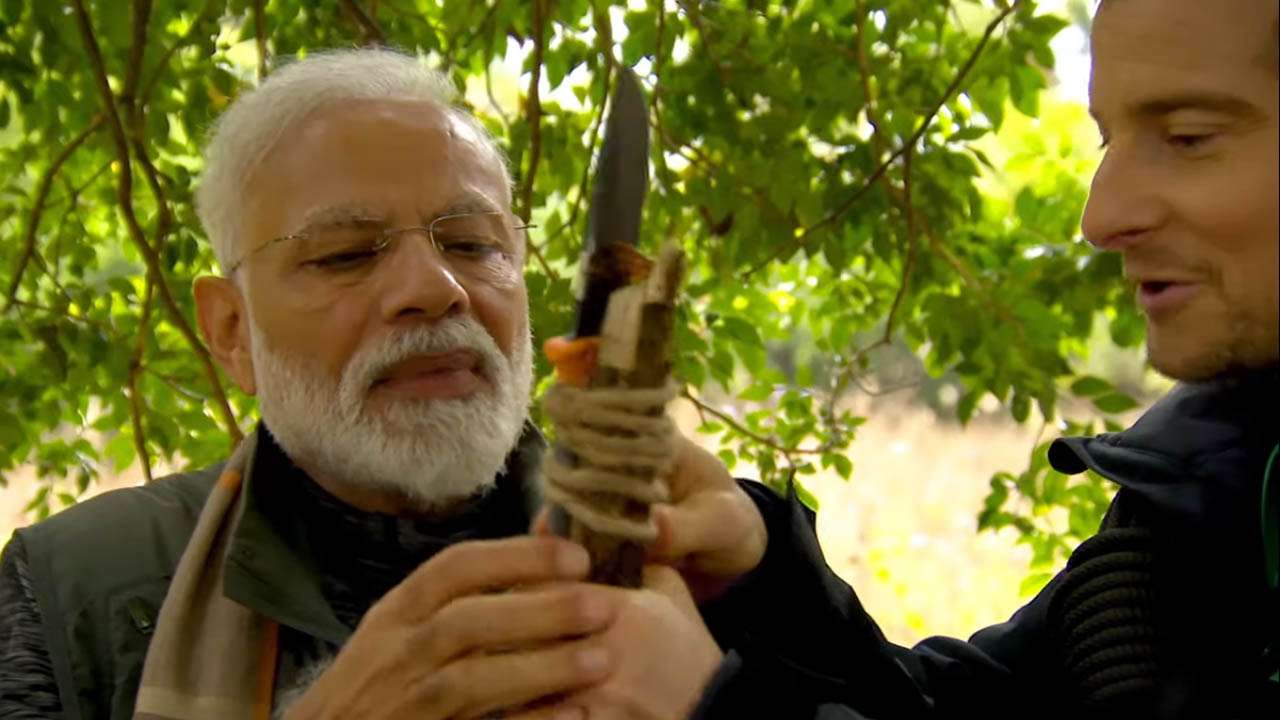 Posted by: Dron66046 || 07/29/2019 06:31 || Comments || Link || E-Mail|| [10797 views] Top|| File under:
-Land of the Free
4 dead, including shooter, during attack at Gilroy Garlic Festival
[SacBee] The final hours of the famed Gilroy Garlic Festival were shattered Sunday evening when a gunman with an assault rifle opened fire on the crowd, killing at least three people and injuring 15 others, according to officials in the bucolic California city 30 miles south of San Jose.
The gunman who killed three people and wounded 12 others Sunday at the Gilroy Garlic Festival has been identified as Santino William Legan, a 19-year-old who was killed by police within minutes of opening fire, sources told the Associated Press Monday.

Posted by: lord garth || 07/29/2019 02:11 || Comments || Link || E-Mail|| [10795 views] Top|| File under:
Arabia
Saudi Arabia: King Salman's elder brother, Prince Bandar, dies at 96
[AlAhram] Saudi King Salman

...either the largest species of Pacific salmon or the current Sheikh of the Burnin' Sands, Custodian of the Two Holy Mosques and Lord of Most of the Arabians...
's elder half-brother, the tenth son of the country's founding monarch, has died at the age of 96.

Prince Bandar bin Abdulaziz Al Saud was not an actively political royal within the ruling Al Saud family. He was the eldest living son of the late King Abdulaziz Al Saud.

The Saudi Press Agency confirmed the news late Sunday.

Prince Bandar's sons hold important posts: Prince Faisal bin Bandar is governor of Riyadh; Prince Abdullah bin Bandar heads the National Guard; Prince Abdullah bin Bandar is deputy governor of Mecca and Prince Khalid bin Bandar serves as an adviser to King Salman.
Posted by: trailing wife || 07/29/2019 00:00 || Comments || Link || E-Mail|| [10795 views] Top|| File under:
Britain
Muslim woman wearing niqab shouts 'shame on all of you despicable people' in homophobic rant at Pride march in London
Heh. Pass the popcorn and enjoy the intersectional politics $hitshow. Who's higher up the ladder? They demand protections and equality now, but when they feel entitled, watch out.


This is the shocking moment a Muslim woman spits homophobic abuse at a reveller on a Pride march in east London.

The niqab-wearing woman was filmed screaming 'shame on you' to a man draped in the LGBT rainbow flag during the rally on Hoe Street, Walthamstow, yesterday.

She screeches 'God made Adam and Eve, not Adam and Steve' while a marshal in a high-vis jacket moves in to shield the clearly shaken Pride marcher.

The video was shared on Twitter by Yusuf Patel who wrote: 'Disgusting homophobic abuse at those on Waltham Forest Pride today.

'No matter what form hate comes in, we must stamp it out and say no to all forms of hate!

'Also, very importantly we cannot call out one form of hate but be silent/complicit on others.'

The confrontation also sparked fury among locals who have hit out at the abusive Muslim woman.

Walthamstow MP Stella Creasey condemned the homophobic rant as 'hatred'.

She tweeted: 'Gutted to see this and clear such hatred isn't acceptable anywhere let alone in our home town - proud that many from all faiths and none today including Islam joined the Waltham Forest Pride march to show Walthamstow really does mean welcome.'

The Walthamstow arm of the Metropolitan Police said officers are investigating and branded the abuse a hate crime.

The force tweeted: 'We are aware of footage circulating on social media of abuse directed at those taking part in the Waltham Forest Pride event and enquiries are underway.

'Abusing someone because of their sexual orientation or gender identity is a hate crime.

'If you have been verbally or physically abused, harassed or attacked in any way by someone because you are or they think you are LGBT+ please report these crimes to police or through a third party agency.'

Some 48 per cent of Walthamstow residents are from a minority ethnic background, and 22 per cent are Muslim.
Posted by: gorb || 07/29/2019 14:45 || Comments || Link || E-Mail|| [10800 views] Top|| File under: Moslem Colonists
Caucasus/Russia/Central Asia
Alexei Navalny: Doctor not ruling out Russian opposition leader was poisoned
[NEWS.SKY] A doctor who visited Russian opposition leader Alexei Navalny says she cannot rule out he has been poisoned.

Mr Navalny was taken to hospital from prison on Sunday after suffering "severe swelling of the face and skin redness", his spokeswoman said.

The prominent dissident, who is a critic of Russian president Vladimir Putin

...President-for-Life of Russia. He gets along well with other presidents for life. He is credited with bringing political stability and re-establishing something like the rule of law, which occasionally results in somebody dropping dead from poisoning by polonium or other interesting substance. Under Putin, a new group of business magnates controlling significant swathes of Russia's economy has emerged, all of whom have close personal ties to him. The old bunch, without close personal ties to Putin, are in jail or in exile or dead from poisoning by polonium or other interesting substances...
, was tossed in the calaboose
Please don't kill me!
last Wednesday for 30 days after calling for unauthorised demonstrations in Moscow to protest against the exclusion of opposition candidates from local elections later this year.

Police acknowledged arresting more than 1,000 people during Saturday's protests - one of the biggest crackdowns in recent years against the opposition.

Mr Navalny was transferred to hospital on Sunday morning after developing signs similar to that of an acute allergic reaction.

A doctor at the hospital treating him told the Russian news agency Interfax that Mr Navalny had been diagnosed with hives and was improving.

However,


there's no worse danger than telling a mother her baby is ugly...


another doctor Anastasia Vasilyeva, who has treated him in the past and was able to speak briefly with him and look at him through the crack of a door on Sunday, said she could not rule out he was poisoned.
Posted by: Fred || 07/29/2019 00:00 || Comments || Link || E-Mail|| [10798 views] Top|| File under:
Europe
Romania suspect admits murdering two teenage girls
[PULSE.NG] A man in Romania has admitted to killing two teenage girls including a 15-year-old whose disappearance this week shook the country and claimed the scalp of the police chief, the suspect's lawyer said Sunday.

The suspect, named as 65-year-old Gheorghe Dinca, "has confessed his crimes", lawyer Alexandru Bogdan was quoted as saying by Agerpres news agency.

After initially refusing to answer any questions, Dinca eventually caved and admitted to the murders of Alexandra who vanished on Wednesday and 19-year-old Luiza, missing since April.

Dinca was taken into custody Saturday after

Sherlocks

searching his home and garden found human remains and jewellery belonging to Alexandra.

She was snatched Wednesday as she tried to hitch-hike home to Dobrosloveni in southern Romania.

On Thursday morning, she girl managed to ring the emergency number 112 three times and give clues to police about the place she was being held by a car driver who had picked her up.

She yelled "he's coming, he's coming" before the line was cut, police said.

The case has sparked outcry in Romania, with thousands of demonstrators taking to the streets of Bucharest on Saturday evening.

Critics allege that officials failed to take the alert seriously and finally reacted too late to locate and help save the teen.
Posted by: Fred || 07/29/2019 00:00 || Comments || Link || E-Mail|| [10794 views] Top|| File under:
Sophisticated phishing attack targets reporters investigating Kremlin
[IsraelTimes] Journalists from Bellingcat, which uncovered Russian agents who poisoned spy, say hackers tried to steal ProtonMail credentials, urge Switzerland
...home of the Helvetians, famous for cheese, watches, yodeling, and William Tell...
to investigate.

Reporters investigating Russian military intelligence have been targeted by highly sophisticated cyberattacks through their encrypted email accounts, with evidence suggesting Moscow was responsible, the email service provider ProtonMail and journalists said Saturday.
Continued on Page 49
Posted by: trailing wife || 07/29/2019 00:00 || Comments || Link || E-Mail|| [10798 views] Top|| File under:
Home Front: Politix
Dan Coats: US intelligence chief leaves Trump administration
[BBC] The US director of national intelligence, Dan Coats, has become the latest high-profile figure to leave the Trump administration.

President Donald Trump tweeted Mr Coats would step down in mid-August and that he would nominate the Texan congressman John Ratcliffe to replace him.

He said Mr Ratcliffe would lead and "inspire greatness for the country" he loved.

Mr Coats and Mr Trump have often been at odds over Russia and North Korea.

As director of national intelligence, it was Mr Coats' role to oversee all 17 US intelligence agencies, including the CIA and NSA.
Posted by: Besoeker || 07/29/2019 00:00 || Comments || Link || E-Mail|| [10796 views] Top|| File under:
India-Pakistan
Pakistain Gets Its Wish For The Moon. One Astronut Allowed On China Rocket.
[NikkeiAsianReview] ISLAMABAD -- Pakistan's Prime Minister Imran Khan has given the go-ahead for the country to send its first astronaut into space on board a Chinese spacecraft, the country's minister for science has told the Nikkei Asian Review.

"We have had ongoing cooperation with China for years in this area. Now we have set ourselves a target of sending Pakistan's first astronaut to space in 2022," said Fawad Chaudhary


Pakistani comedian who is the current Federal Minister for Science

.
Preparations for the mission, which will begin next year, have renewed discussion in the nuclear-armed South Asian country over the extent to which Pakistan can enter the Space Age along with its main rival, India. Independent analysts say India's space program is far more advanced than Pakistan's,


Yupp, they believe the earth is round, to begin with. The moon isn't a holy rock and space is not the home of djinns. Took 'em a while too, to be honest.


as Delhi has successfully launched its own spacecraft.

Outlining Pakistan's objectives, Chaudhary told Nikkei that the 2022 plan to put an astronaut in orbit was designed to "benefit Pakistan's defense-related areas," without elaborating


They allowed us for years, to wash our hands and look through their telescopes, after which they washed the telescopes


He added that the country's foray into space, which will put it among a handful of countries with a space program, "will also benefit other areas, like collecting data for studying atmospheric conditions and managing disasters
like the stampede in parliament over incorrect dates for Eid, now we'll train a to keep a man up there permanently. ."



Now I totally think that China is littering in space for no reason.
Posted by: Dron66046 || 07/29/2019 03:25 || Comments || Link || E-Mail|| [10799 views] Top|| File under:
Woman 'thrashed' during police raid dies
[DAWN] LAHORE: A woman died in Shahdara area on Saturday after a police team allegedly thrashed her during a house raid to arrest her son for electricity theft.

Later a case was against a police official who was leading the raiding team after scores of locals staged a protest demonstration against the incident by placing the woman's body on the road.

Witnesses said the charged protesters blocked a road for traffic for a couple of hours raising slogans against the police.

The situation turned ugly when the Shahdara station house officer (SHO) allegedly threatened the protesters of criminal cases if they did not disperse.

Following the SHO's threat, the protesters turned violent and set tyres on fire, warning of an agitation on The Mall.

However,


facts are stubborn; statistics are more pliable...


senior

coppers

later arriving at the scene controlled the situation by ordering registration of a case against the policeman accused of being responsible for the incident.

Identified as Bushra Bibi, the poor woman was running a small grocery shop at her home to make both ends meet, her relatives said.

They said the police team had thrashed her during a raid meant to arrest her son wanted for power theft which led to her death. The police denied the allegation, claiming that Bushra was a cardiac patient and might have suffered a heart attack resulting in her death.


Posted by: Fred || 07/29/2019 00:00 || Comments || Link || E-Mail|| [10795 views] Top|| File under: Govt of Pakistan
Teenage girl assaulted in Taxila
[DAWN] A 14-year-old was sexually assaulted in the limits of the Wah police on Saturday.

The victim's father told police that his neighbour took his teenage daughter to a house and sexually assaulted her.

The victim underwent a preliminary medical examination at the Tehsil Headquarters Hospital that confirmed that she had been assaulted, and the police have

started the paperwork but haven't done much else

against the nominated suspect.

Separately, a complainant identified as Noman told police that unknown individuals had

kidnapped

his wife. Two people

were maimed

while resisting a robbery in Taxila.

One of the victims, Waqar, told the Taxila police that he was on his way home with a friend when three masked individuals on a

cycle of violence

intercepted them and stole cash, mobile phones and other valuables from them at gunpoint.

He said that when they tried to resist, the robbers attacked them with knives and hit them with the butt of their pistols.

In addition, Attock police arrested 11 people and recovered narcotics from them.

Hazro Deputy Superintendent of Police Ghulam Asghar told the media that the police raided a location in the limits of the Rangoo police and arrested five gamblers. He said they recovered 2.2 kilograms of hashish from one person and 2.5kg of hashish from another. The police also claimed to have recovered 6.75kg of hashish from four others. Cases have been registered against those arrested.
Posted by: Fred || 07/29/2019 00:00 || Comments || Link || E-Mail|| [10797 views] Top|| File under:
Iraq
Iraq aims to build naval base in Basra: Defence Minister
[Rudaw] Baghdad wants to build a naval base in Basra, the Iraqi Defence Minister said on Saturday in order to improve stability in the economic and security sectors of the southern port city.

Najah al-Shimari visited Basra and was accompanied by Transportation Minister Abdulla Luaibi and a group of military commanders.

The base will take several years to be built, according to Shimari.

Iraq currently has a naval base in Um Qasr, about 65 kilometers south of Basra.

Basra is a city in southern Iraq located on Shatt al-Arab, a river where the Euphrates and Tigris rivers meet.

The province is home to regular mass protests over unemployment, crumbling infrastructure, and a lack of public services, particularly clean water and electricity. Security forces have violently clamped down on Basra demonstrators. Human Rights Watch recently blamed inaction by government officials.

The Transportation Minister praised the base project, saying it would help thrive the economy of Basra and all of Iraq.

"We are proud to announce the biggest navy base in Basra that would help Iraq to develop its security and economy sectors, as well as controlling its water routes," he said in the video.

Posted by: trailing wife || 07/29/2019 00:00 || Comments || Link || E-Mail|| [10796 views] Top|| File under: Govt of Iraq
Home Front: Culture Wars
Bullshit Innocent Explanation For Presidential Seal Foxtrot Uniform
An employee for the conservative group Turning Point USA has reportedly been fired following an incident in which President Trump appeared in front of an altered presidential seal at an event hosted by the organization.

An unnamed Turning Point USA source told CNN that an audiovisual aide responsible for the seal has been dismissed. The source emphasized to the news network that there was "zero malicious intent" behind the image.

"We're sorry for the mix-up and meant no disrespect to the White House or the president or the advance team," the TPUSA source told CNN.

Turning Point USA did not immediately respond to a request for comment from The Hill.

Trump on Tuesday addressed a crowd of about 1,500 young conservatives during the group's Teen Student Action Summit in Washington, D.C. As he walked on stage, a screen behind him displayed an altered presidential seal featuring a two-headed eagle holding a set of golf clubs.

A banner also read "45 es un titere," Spanish for "45 is a puppet," The Washington Post noted. The image was interpreted as a jab at the president for his relationship with Moscow and his love of golf.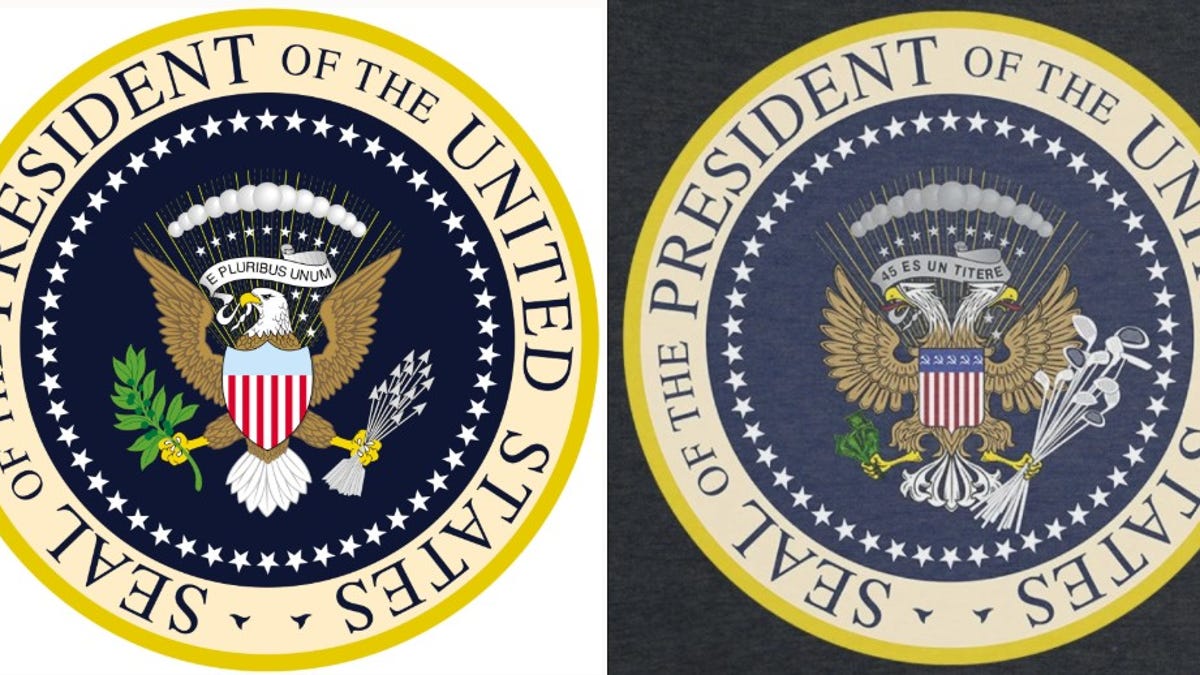 Now comes the bullshit !
A source familiar with the event told CNN that the fake presidential seal appeared on screen because of a Google search mistake. TPUSA had reportedly been planning to use event branding on background screens during Trump's speech. But the team was told just hours before the event to replace the branding with a presidential seal, CNN reported.

"One of our video team members did a Google Image search for a high-res png of a presidential seal," a source familiar with the incident said.

The source said that the individual "did the search and with the pressure of the event, didn't notice that it is a doctored seal."


Nobody is that fucking stupid. Things are triple checked for such occasions. Two headed eagle ? Whatever, You decide.
Posted by: Dron66046 || 07/29/2019 07:32 || Comments || Link || E-Mail|| [10802 views] Top|| File under:
Who's in the News
29
[untagged]
5
Taliban
5
Govt of Iran
4
Islamic State
3
Hamas
2
Govt of Iran Proxies
2
Govt of Pakistan
2
Arab Spring
2
Abu Sayyaf (ISIS)
2
Govt of Syria
1
Sublime Porte
1
Boko Haram (ISIS)
1
Govt of Pakistain Proxies
1
Jamaat-e-Ulema Islami
1
Govt of Iraq
1
Thai Insurgency
1
Human Trafficking
1
Moslem Colonists
1
Commies
1
Palestinian Authority
1
Govt of Sudan
Bookmark
E-Mail Me
The Classics
The O Club
Rantburg Store
The Bloids
The Never-ending Story
Thugburg
Gulf War I
The Way We Were
Bio
Merry-Go-Blog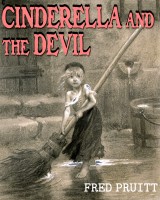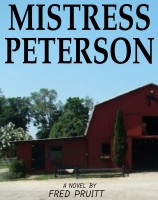 On Sale now!


A multi-volume chronology and reference guide set detailing three years of the Mexican Drug War between 2010 and 2012.

Rantburg.com and borderlandbeat.com correspondent and author Chris Covert presents his first non-fiction work detailing the drug and gang related violence in Mexico.

Chris gives us Mexican press dispatches of drug and gang war violence over three years, presented in a multi volume set intended to chronicle the death, violence and mayhem which has dominated Mexico for six years.
Click here for more information


Meet the Mods
In no particular order...


Steve White
Seafarious
tu3031
badanov
sherry
ryuge
GolfBravoUSMC
Bright Pebbles
trailing wife
Gloria
Fred
Besoeker
Glenmore
Frank G
3dc
Skidmark



Better than the average link...



Rantburg was assembled from recycled algorithms in the United States of America. No trees were destroyed in the production of this weblog. We did hurt some, though. Sorry.
34.229.119.176

Help keep the Burg running! Paypal: