-Lurid Crime Tales-
Jeffrey Epstein Hoped to Seed Human Race With His DNA
[NYT] Jeffrey E. Epstein, the wealthy financier who is accused of sex trafficking, had an unusual dream: He hoped to seed the human race with his DNA by impregnating women at his vast New Mexico ranch.

Mr. Epstein over the years confided to scientists and others about his scheme, according to four people familiar with his thinking, although there is no evidence that it ever came to fruition.

Mr. Epstein's vision reflected his longstanding fascination with what has become known as transhumanism: the science of improving the human population through technologies like genetic engineering and artificial intelligence. Critics have likened transhumanism to a modern-day version of eugenics, the discredited field of improving the human race through controlled breeding.

Mr. Epstein, who was charged in July with the sexual trafficking of girls as young as 14, was a serial illusionist: He lied about the identities of his clients, his wealth, his financial prowess, his personal achievements. But he managed to use connections and charisma to cultivate valuable relationships with business and political leaders.

Interviews with more than a dozen of his acquaintances, as well as public documents, show that he used the same tactics to insinuate himself into an elite scientific community, thus allowing him to pursue his interests in eugenics and other fringe fields like cryonics.


"Clearly Mr. Epstein is delusional and any accusations he makes or evidence he provides against my client is false"
Posted by: Besoeker || 08/01/2019 03:34 || Comments || Link || E-Mail|| [336099 views] Top|| File under:
AG Barr Uncovered 'Very Troubling Information' on 'Fraudulent' FISA Process
[Gateway Pundit] DOJ Inspector General Michael Horowitz is preparing a very damning report on James Comey's conduct in the days leading up to his firing that will likely conclude he leaked classified information (memos) and lacked candor (lied).

According to a report out by award-winning investigative journalist John Solomon, Horowitz's team referred James Comey for possible prosecution for leaking contents of his classified memos, but DOJ prosecutors under Bill Barr have decided to decline prosecution.

John Solomon does say however that Comey still isn't out of the weeds yet and faces legal jeopardy in the ongoing investigation into FISA abuse and the origins of Spygate by US Attorney John Durham.

Comey's 'Trump memos' were supposedly classified after he gave them to his friend to leak to the New York Times ‐ this technical violation is what the DOJ used as an excuse not to prosecute Comey.

How convenient. The FBI changed the classification on Comey's memos after they were leaked...coincidence? We think not.

On Wednesday night John Solomon went on with Sean Hannity to discuss the criminal charges against fired FBI Chief James Comey.
Posted by: Besoeker || 08/01/2019 03:13 || Comments || Link || E-Mail|| [336096 views] Top|| File under:
Black teen shoots at cars, allegedly shouts 'I don't like white people in my hood'
[NYPOST] A black teenager in Ohio was caught on video chasing four individuals with a pistol ‐ firing multiple shots at them and allegedly shouting, "I don't like white people in my hood!"

Court papers obtained by WKRC outline the alleged incident, which unfolded on July 25 in the Kennedy Heights neighborhood of Cincinnati.

Devonta Allen, 18, was walking down a local street when he spotted his alleged victims inside two different cars, the court papers say.

He allegedly fired three shots at them ‐ hitting both vehicles, but missing everyone inside.

Video captured at the scene reportedly shows Allen chasing after the cars and unloading his pistol. He can be heard saying, "I don't like white people in my hood" just before opening fire, according to Channel 2.

Allen wound up turning himself in to police Monday night. He allegedly confessed to shooting at the victims, but claimed they were armed and had fired at him first.

The teen is scheduled to appear in court Wednesday on felony assault charges. It's unclear if he was behind bars Tuesday.
Devonta Allen faces four counts of felonious assault.

Police say the video and statements from the victims and witnesses contradict Allen's claims.

The judge ordered Allen held on $480,000 bond.
Posted by: Fred || 08/01/2019 00:00 || Comments || Link || E-Mail|| [336086 views] Top|| File under:
-Signs, Portents, and the Weather-
Massive natural Gas explosion in KY so big is shows up on weather radar!
[WKYT CBS] 1 dead, several unaccounted for following massive explosion in Lincoln County.

The Lincoln County Sheriff's Office says the explosion happened in the are of Bowens Loop Road in the Moreland community near Junction City and Hustonville. U.S. 127 was closed in the area as a result, as emergency directors have set up a command center. At its peak, the flames reached approximately 300 feet in the air.

"It was impressive. It's tragic. We hope it doesn't get worse," Lincoln County Emergency Management Director Don Gilliam said.

The Lincoln County Coroner's Office confirms at least one person is dead. Several structures caught fire in the area of the Indian Camp subdivision. Those flames were extinguished Emergency managers say five others are injured, and up to seven people are still unaccounted for.

Emergency managers say a ruptured gas line was the cause of the explosion. Crews have been able to shut off the gas. Crews evacuated 75 people from the scene, and several others voluntarily evacuated. Some of those displaced went to New Hope Baptist Church for shelter. Some have since left the shelter and returned to their homes. Authorities are asking those who live in the area of Indian Camp who have not been accounted for to check in at the church.

Crews are assessing the damage during daylight hours. Kentucky State Police Trooper Robert Purdy tweeted photos showing areas void of grass and vegetation. Railroad tracks in the area were also destroyed.

The pipeline is the Texas Eastern Transmission, which is owned and operated by Enbridge. The pipeline stretches more than 9,000 miles ranging from the Mexican border in Texas to New York City.

"Enbridge is aware of and is responding to a rupture on the Texas Eastern system in Lincoln County, Kentucky. Our first concern is for those impacted by this event and ensuring the safety of the community. Our teams are coordinating with first responders to secure the site. We have isolated the affected line and are working closely with emergency responders to manage the situation. We will provide more information as it becomes available," a company spokesperson said.

Authorities are asking the public to stay away from the area. Jodie Coulter lives near where the explosion happened, and she said she was able to get to safety with her husband but not before she suffered burns.

"It was hot. Look at the siding, and you could see it melting," Coulter said. "I had to get away from there as fast as I possibly could."

Viewers in several counties reported seeing the fire, including people in the Lexington metropolitan area.

Chief Meteorologist Chris Bailey says the fire showed up on the Louisville weather radar.
The Lincoln County Coroner's Office has identified the victim as Lisa Denise Derringer, 58, of Stanford.

Emergency managers say five others are injured. Everyone else was accounted for.
Posted by: 3dc || 08/01/2019 10:41 || Comments || Link || E-Mail|| [336095 views] Top|| File under:
Monsoon spell: After battling extended power outages, Karachiites hit with water shortage
[DAWN] After two days of sporadic showers and extended power outages, the water supply to large parts of Bloody Karachi


...formerly the capital of Pakistain, now merely its most important port and financial center. It is among the largest cities in the world, with a population of 18 million, most of whom hate each other and many of whom are armed and dangerous...


has been disrupted due to the shutdown of an important pumping station.

According to a spokesperson for the Karachi Water and Sewerage Board (KWSB), electricity supply to the North-East Karachi (NEK) pump has been disrupted after the grid station supplying it was flooded with rainwater.

He said power had been suspended since 8:35pm on Tuesday, as a result of which the pumping of water from the NEK pump had also stopped.

As per the KWSB spokesperson, they were unable to provide 160 million gallons of to water various parts of the city. Gulistan-e-Jauhar, New Karachi, North Karachi and Scheme 33 were completely affected by the disruption while Gulshan-e-Iqbal was partially affected.

While asking citizens to conserve available water, he said that as soon as the electricity supply is restored, the provision of water will resume.


Posted by: Fred || 08/01/2019 00:00 || Comments || Link || E-Mail|| [336070 views] Top|| File under: Govt of Pakistan
Trapper captures alligator chasing swimmers near Pasco County
[TAMPABAY] Sharks, sure. Stingrays, too. Even jellyfish.

But among the dangers you'd expect to find in the Gulf of Mexico, alligators would be far down the list.

If on it at all.

But that wasn't the case Saturday in the waters just off the coast of Pasco County.

The Pasco Sheriff's Office, Florida Fish and Wildlife Conservation Commission and an FWC nuisance wildlife trapper responded to reports of an alligator bothering swimmers off of Durney Key, just west of Port Richey.

According to the Sheriff's Office, the gator was chasing swimmers in the Pithlachascotee (or Cotee) River, a popular spot for scallopers that feeds into the Gulf.

The trapper captured the alligator, the Sheriff's Office said in a Facebook post, with help from Sheriff's Office Maritime Operations deputies.

No swimmers

were maimed

.

The alligator was transported to a safe location by the trapper, according to the post.


"a safe location" = "jerky smoker"



Posted by: Fred || 08/01/2019 00:00 || Comments || Link || E-Mail|| [336075 views] Top|| File under:
Caribbean-Latin America
Relatives collapse while identifying beheaded inmates in Brazil
[NYPOST] Relatives of inmates killed during a prison riot in northern Brazil gathered in the coroner's office Tuesday to identify the 58 victims, with some passing out at seeing the beheaded corpse of a loved one.

Seeking to prevent further violence at the Altamira prison in Para state, where gruesome violence Monday included 16 decapitations, authorities designated all 46 inmates accused of being involved for transfer to other prisons, including stricter federal ones. Local officials said at least 33 inmates had been moved on Tuesday to the state capital of Belem for reassignment.

A worker at the forensic institute in Altamira, Marcel Ferreira, described the anxiety among the relatives waiting outside the coroner's office and said the office had asked local authorities, firefighters and anyone present at the scene to bring water, food or medical assistance for the family members.

"Sometimes we think that (they) are in a safe place," said Antonia Vera Santana, a 43-year-old mother looking for news of her son, incarcerated in the Altamira prison. "But it's a lot worse there than it is out here."


Posted by: Fred || 08/01/2019 00:00 || Comments || Link || E-Mail|| [336084 views] Top|| File under:
Economy
P&G posts strong sales, takes $8 billion Gillette writedown
[TWITTER]

I blame all that toxic masculinity. Don't worry. When men start shaving their legs sales will bounce right back.




If only that was what happened. But actually it's because more than half of Gillette sales are outside the U.S., and the strengthening dollar impacted numbers, allowing P&G to take a nice — and legal— goodwill tax write off, which sheltered nearly all the profits for this quarter.



Posted by: Fred || 08/01/2019 00:00 || Comments || Link || E-Mail|| [336071 views] Top|| File under:
India-Pakistan
Indian Muslim 'instant divorce' ban hailed but faces court challenge
[DAWN] The Indian government and women's groups hailed "historic" legislation on Wednesday that criminalised "instant divorce" for

Moslem

s, but an influential Islamic group said it would launch a legal challenge.

India's upper house passed a bill on Tuesday banning the centuries-old practice that allowed men to separate from their wives by saying "talaq" ‐ or divorce ‐ three times.

Husbands who use it now can be placed in durance vile
Youse'll never take me alive coppers!... [BANG!]... Ow!... I quit!
for up to three years or be fined.

Some

Moslem

women's groups celebrated at events across India, which has followed Pakistain, Bangladesh, Egypt and the United Arab Emirates in regulating "triple talaq".

Zakia Soman, a social activist who launched a campaign against the practice nearly a decade ago, said the legislation would serve as a deterrent against the unjust treatment of women, some of whom were divorced with a WhatsApp message or by phone.

"This law is the result of decades of injustice meted out to

Moslem

women and the unsympathetic attitude of the political class and clergy," Soman told AFP.

The government called the parliament vote "historic".

"An archaic and medieval practice has finally been confined to the dustbin of history," Prime Minister Narendra Modi said on Twitter late Tuesday.

'MEDIEVAL' DIVORCE BANNED
But other

Moslem

groups fought the law and even the opposition Congress Party was against it, accusing Modi's right-wing Bharatiya Janata Party (BJP) of targeting one minority group.

Zafaryab Jilani of the All India

Moslem

Personal Law Board vowed on Wednesday to challenge the new legislation in court.

He said the action was part of a wider campaign by Modi's Hindu nationalist party to undermine religious freedom.

"We are not surprised by the legislation as it is part of their larger agenda to change the country's constitution and snatch away the rights of minorities," Jilani, secretary of the

Moslem

group, told AFP.


Posted by: Fred || 08/01/2019 00:00 || Comments || Link || E-Mail|| [336077 views] Top|| File under:
International-UN-NGOs
Idiot Young Climate Panic Enthusiast Greta Thunberg Sails To America.

Greta Thunberg to sail across Atlantic for UN climate summits

Greta Thunberg is to sail across the Atlantic in a high-speed racing yacht next month to attend UN climate summits in the US and Chile as part of a sabbatical year the 16-year-old Swedish climate activist will spend in the US.

"Good news! I'll be joining the UN Climate Action Summit in New York, COP25 in Santiago ... I've been offered a ride on the 60ft racing boat Malizia II. We'll be sailing across the Atlantic Ocean from the UK to NYC in mid August," Greta tweeted. The journey will take two weeks.

The campaigner, whose solo protest last year sparked the Fridays for Future global school climate strike movement, said in June she would be taking a year off school to attend the summits, on 23 September in New York and 2-13 December in Santiago, which she described as "pretty much where our future will be decided".






After driving Ewwropean school kids as crazy as herself with reckless abandon and traipsing all across the Eww, including the Vatican, she's bound to set sail on a modified "sports yacht" for the breeding grounds of insanity, the US west coast !






The yacht is fitted with solar panels and underwater turbines to generate zero-carbon electricity. Greta will be accompanied on the voyage by Malizia II's skipper Boris Hermann, her father Svante, Pierre Casiraghi, the grandson of Monaco's late Prince Rainier III and the actor Grace Kelly, and a film-maker.


Greta told the Associated Press before the announcement that she had not wanted to travel to the US by cruise ship because of their notoriously high emissions, while the Atlantic could be dangerous for sailing boats in August because of the high risk of hurricanes.

"Taking a boat to North America is basically impossible," she said. "I have had countless people helping me, trying to contact different boats."



This is insanity plain and simple, multiplied and exploited by the media and the climate fanatics, ultimately smoke and mirrors to bring student agitation and politics to kindergarten and middle-school. And it utilizes a mentally challenged girl's predatory parents, coaxing and pushing here into becoming an icon of stupidity. Prepare for large scale strikes in schools and protests involving kids who can't spell c-l-i-m-a-t-e yet, herded by dyke teachers and pansy headmasters.




Posted by: Dron66046 || 08/01/2019 07:11 || Comments || Link || E-Mail|| [336085 views] Top|| File under:
Olde Tyme Religion
Brazilian Mayor Cancels Anti-Catholic 'Transvestite' Show
[BREITBART] The Brazilian city of Belo Horizonte cancelled a theater performance called "The Coronation of Our Lady of the Transvestites" after the local Church protested the anti-Catholic nature of the show.


Well, that certainly sounds offensive. I wonder if it was by accident?




"WE SO Edgy!"


As the online Catholic news site Crux reported Tuesday, the archbishop of Belo Horizonte, Walmor Oliveira de Azevedo, released a statement calling the production "a prejudiced and criminal action of disrespect of the Catholic Christian faith."


No! Re-e-e-e-ally?


The show was created by the artistic group Academia Transliteraria and featured transvestite, transsexual, and transgender artists. During the performance, which includes a mock procession, actors distribute leaflets to the audience with a prayer to "Our Lady of the Transvestites" and sing parodies of Catholic hymns, inviting the audience to join in.


"Join us in our deviance so we feel accepted and we'll have company when we're burning in hell!"


"We demand and hope that the competent authorities and the organizers suspend the event, given that it is an indisputable encouragement to prejudice and discrimination, disrespectful of the values of the Catholic Christian faith," the archdiocesan statement read.


But how could he say that? It sounds like such understated good taste!


The archdiocese said that the event was "seriously endangering the peace and the proper respectful relationship between citizens."


Meaning the solemn procession could expect its share of flung fruit and dog turds...


It is "not acceptable to exploit the Virgin Mary, disrespecting her" in order to promote "an aggression" against the Catholic faith, the text stated, while calling on all Catholics to "protest, demanding respect and the immediate suspension of this criminal action."


How about next you do "The transvestite Imam"?


Along with the official statement from the archdiocese, an independent Catholic organization from Belo Horizonte called the Instituto Sao Pedro de Alcantara organized an online petition protesting the event, which garnered over 28,000 signatures. Just hours after the release of the Church statement, the mayor of Belo Horizonte, Alexandre Kalil, announced the cancellation of the show, which had been scheduled to be performed on July 20 in a taxpayer-funded cultural festival organized by the city government.


Requiring the taxpayers to pay for people to make fun of them.


Kalil posted the news on his Twitter account: "I defend all liberties. I'm a Catholic, devoted to Saint Rita of Cascia. Don't worry, nobody will attack any religion. This is not culture."

The theatrical company posted its own statement on Facebook, alleging that the show does not intend to "deny the faith of other people" and suggesting that it does not mock the Catholic Church. The group also accused the local government of censorship for cancelling the performance.
I'm wondering how it doesn't mock the Catholic Church?

Posted by: Fred || 08/01/2019 00:00 || Comments || Link || E-Mail|| [336065 views] Top|| File under:
Who's in the News
30
[untagged]
8
Taliban
4
Commies
3
Govt of Pakistan
3
Sublime Porte
3
Govt of Iran
2
Islamic State
2
Moslem Colonists
2
al-Qaeda
2
Govt of Syria
2
Hamas
1
al-Nusra
1
Human Trafficking
1
Muslim Brotherhood
Bookmark
E-Mail Me
The Classics
The O Club
Rantburg Store
The Bloids
The Never-ending Story
Thugburg
Gulf War I
The Way We Were
Bio
Merry-Go-Blog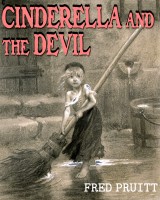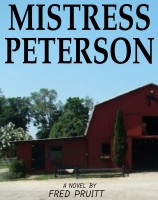 On Sale now!


A multi-volume chronology and reference guide set detailing three years of the Mexican Drug War between 2010 and 2012.

Rantburg.com and borderlandbeat.com correspondent and author Chris Covert presents his first non-fiction work detailing the drug and gang related violence in Mexico.

Chris gives us Mexican press dispatches of drug and gang war violence over three years, presented in a multi volume set intended to chronicle the death, violence and mayhem which has dominated Mexico for six years.
Click here for more information


Meet the Mods
In no particular order...


Steve White
Seafarious
tu3031
badanov
sherry
ryuge
GolfBravoUSMC
Bright Pebbles
trailing wife
Gloria
Fred
Besoeker
Glenmore
Frank G
3dc
Skidmark



Better than the average link...



Rantburg was assembled from recycled algorithms in the United States of America. No trees were destroyed in the production of this weblog. We did hurt some, though. Sorry.
34.204.181.91

Help keep the Burg running! Paypal: