-Great Cultural Revolution
Surber: Birth is the first human right

The argument for abortion is lame.

Wendy Murphy of the Boston Herald wrote, "The Supreme Court is poised to overturn Roe v. Wade as soon as its leaked decision becomes final, probably in a few weeks. The ruling will take away fundamental constitutional rights for women that have been in place for 49 years. It's the equivalent of ruling that black children no longer have a right to go to school with white children."

No it is not. Racial equality is expressly in the Constitution. Abortion is not. One would think that an adjunct professor of sexual violence law at New England Law would know that by now.
Murphy said she believes that abortion is a reproductive right and hence, abortion is a right.

But reproductive rights, if they should exist, would help people procreate, not stop it. Abortion takes a human life, which means it cannot be a right because by definition abortion deprives someone else of the most basic of all human rights: birth.

You see, life is the first right. Jefferson in the Declaration of Independence said, "We hold these truths to be self-evident, that all men are created equal, that they are endowed by their Creator with certain unalienable Rights, that among these are Life, Liberty and the pursuit of Happiness."



Read the rest at the link
Posted by: badanov || 05/19/2022 00:00 || Comments || Link || E-Mail|| [11 views] Top|| File under:
-Signs, Portents, and the Weather-
It Ain't Over Until The Fat Lady Croaks
It ain't over yet people.

The CDC "CLAIMS" the USA had 587,442 cases of Covid-19 reported in the last 7 days.

Darn, that Covid-19 vaccine/booster/booster/booster/booster is working wonders isn't it?

The top 10 Covid-19/22 states for the last week were:
1 New York +6,566
2 Illinois +5,763
3 New Jersey +5,111
4 North Carolina +3,428
5 Virginia +3,301
6 Wisconsin +2,586
7 Minnesota +2,117
8 Maryland +1,992
9 Connecticut +1,925
10 Louisiana +1,260

Note: NY is also #1 for deaths also, with 29.
Posted by: NN2N1 || 05/19/2022 00:00 || Comments || Link || E-Mail|| [70 views] Top|| File under:
-Land of the Free
Kurt Schlichter: No More Letting Them Slander Conservatives
[Townhall] It's been a few days since some freak decided to go on a shooting spree, and the left told you it was all your fault because this toad scribbled an incoherent series of idiot ramblings blaming people of other races and ethnicities for his own total failure at life. No mystery about motive this time; the FBI was right on the case, and shame on you for drawing the obvious conclusion that this was because the administration felt this incident could be exploited for cheap political gain. Except it hasn't worked the way that they hoped. Their lies aren't cutting it anymore, even when they carted Grandpa Badfinger out to the scene and got him running his fool mouth about the lies du jour.

No more.

They are so bummed that we're not hanging our head in shame for what the *consults the moron's manifesto* green, fascist, socialist who hates Fox News did. It was like the libs were sitting there just waiting for some creep to go kill-crazy, and they must have been frustrated lately that Team Tucker has never been behind any of the recent atrocities. Waukesha, the Brooklyn subway – the last few creeps who did this have been pretty much down with the CRT agenda, and that had to be disappointing to the progs since their idiotic ideology made them useless for propaganda purposes. After all, the proper thing to do when innocent citizens are mowed down because of the color of their skin is, in the eyes of the left, to try to leverage the mayhem to disarm and disenfranchise normal people who had nothing to do with it.

The Democrats are more excited about this event than Jeffrey Toobin when he gets a Zoom call. No wonder President Crusty even found time in his busy schedule of Cornholio-esque tirades and "Matlock" marathons to go to Buffalo to distract people from issues like baby food shortages and $6 gas. Biden's flacks claimed he wanted to grieve, but that's a lie like everything else the glorified zombie says. He wanted to go claim that you did this thing that someone else did because you refused to submit to pinko domination.

No more.



Read the rest at the link
Posted by: badanov || 05/19/2022 05:29 || Comments || Link || E-Mail|| [21 views] Top|| File under:
Elon Blasts Dems With the Truth, Predicts They Now Will Be Coming for Him
[Red State] On Tuesday, I reported how Elon Musk had given an interview to a tech podcast and said that he would be voting Republican, perhaps for the first time.

He also said that Twitter has a "very far-left bias" and that he viewed his effort to buy Twitter as a "moderate" take-over to stop that bias.

But he didn't leave it there. He decided to go all-in and throw caution to the wind on Wednesday. Not only did he say that he confirm that yes he would be voting Republican, he ripped them as the party of "division and hate.

"In the past I voted Democrat, because they were (mostly) the kindness party," Musk explained. "But they have become the party of division & hate, so I can no longer support them and will vote Republican. Now, watch their dirty tricks campaign against me unfold ... 🍿"

That is right on target when it comes to the Democrats. But he knows saying that will bring consequences.

"Political attacks on me will escalate dramatically in coming months," he warned, assessing what would be coming next. He predicted that the "dirty tricks attacks will be next-level."
Posted by: Besoeker || 05/19/2022 03:50 || Comments || Link || E-Mail|| [18 views] Top|| File under:
You've Been Flagged as a Threat: Predictive AI Technology Puts a Target on Your Back
[Rutherford] You've been flagged as a threat.

Before long, every household in America will be similarly flagged and assigned a threat score.

Without having ever knowingly committed a crime or been convicted of one, you and your fellow citizens have likely been assessed for behaviors the government might consider devious, dangerous or concerning; assigned a threat score based on your associations, activities and viewpoints; and catalogued in a government database according to how you should be approached by police and other government agencies based on your particular threat level.

If you're not unnerved over the ramifications of how such a program could be used and abused, keep reading.

It's just a matter of time before you find yourself wrongly accused, investigated and confronted by police based on a data-driven algorithm or risk assessment culled together by a computer program run by artificial intelligence.

Consider the case of Michael Williams, who spent almost a year in jail for a crime he didn't commit. Williams was behind the wheel when a passing car fired at his vehicle, killing his 25-year-old passenger Safarian Herring, who had hitched a ride.

Despite the fact that Williams had no motive, there were no eyewitnesses to the shooting, no gun was found in the car, and Williams himself drove Herring to the hospital, police charged the 65-year-old man with first-degree murder based on ShotSpotter, a gunshot detection program that had picked up a loud bang on its network of surveillance microphones and triangulated the noise to correspond with a noiseless security video showing Williams' car driving through an intersection. The case was eventually dismissed for lack of evidence.

Although gunshot detection program like ShotSpotter are gaining popularity with law enforcement agencies, prosecutors and courts alike, they are riddled with flaws, mistaking "dumpsters, trucks, motorcycles, helicopters, fireworks, construction, trash pickup and church bells...for gunshots."

As an Associated Press investigation found, "the system can miss live gunfire right under its microphones, or misclassify the sounds of fireworks or cars backfiring as gunshots."

In one community, ShotSpotter worked less than 50% of the time.

Then there's the human element of corruption which invariably gets added to the mix. In some cases, "employees have changed sounds detected by the system to say that they are gunshots." Forensic reports prepared by ShotSpotter's employees have also "been used in court to improperly claim that a defendant shot at police, or provide questionable counts of the number of shots allegedly fired by defendants."

The same company that owns ShotSpotter also owns a predictive policing program that aims to use gunshot detection data to "predict" crime before it happens. Both Presidents Biden and Trump have pushed for greater use of these predictive programs to combat gun violence in communities, despite the fact that found they have not been found to reduce gun violence or increase community safety.

The rationale behind this fusion of widespread surveillance, behavior prediction technologies, data mining, precognitive technology, and neighborhood and family snitch programs is purportedly to enable the government takes preemptive steps to combat crime (or whatever the government has chosen to outlaw at any given time).
Posted by: Besoeker || 05/19/2022 03:22 || Comments || Link || E-Mail|| [36 views] Top|| File under:
Caucasus/Russia/Central Asia
Apti Alaudinov, commander of the Akhmat special forces detachment : We are the army of Jesus Christ
Direct Translation via Google Translate. Edited.


by Alexander Kots

[KP] "In general, I went to law enforcement agencies only out of blood feud," a short, stocky Chechen in unloading sits down on a bench next to him.

We are sitting in the courtyard of a broken high-rise building in Rubizhne, waiting for the exit towards Severodonetsk. Locals walk past with bicycles, periodically talking about something with already familiar fighters from the North Caucasus. The first days of civilians were literally fettered by fear at the sight of these "aliens" with beards.

Ukrainian television foreshadowed a long and painful death at the hands of the Chechens. And, as a rule, with the use of edged weapons. But after some time, the locals suddenly discovered that even though they differ in appearance, but, what a surprise - the same people.

- In 1993, when I was 13 years old, I was kidnapped together with my father by the Dudaevites, he was then in opposition, - continues Arbi. I managed to escape, my father was killed. And I decided to go to the police to find his killers. At the age of 23, I succeeded. I figured out the performer and destroyed him during a special operation. In general, I rose to the rank of lieutenant colonel. Then he quit. And now he came as a volunteer - to the position of an ordinary.

Apti Alaudinov, commander of the Akhmat special forces unit, drives up in an UAZ. In the 1990s, militants killed his father, older brother and uncle in Chechnya. Therefore, the question - whose side to choose - was not before him. He came to the Chechen Ministry of Internal Affairs as a lieutenant in the early 2000s. He headed the local UBOP, rose to the rank of Deputy Minister of the Interior of Chechnya for Combating Extremism with the rank of Major General, and retired. But the Motherland said "it is necessary."

We jump into the UAZ to the general, who himself gets behind the wheel and rolls through the dusty fields.

"Ukrainians are very kind people," Apti unexpectedly gives out. "I lived in Belaya Tserkov for a year, I know what I'm talking about. We cannot say that we are opposed to them. We really love Ukrainians, we respect them. If we are not talking about those who are nationalistic, spread rot to their people, all Russian-speakers... And Ukrainians are good people."

The closer to the front line, the more noticeably the landscape changes. Seemingly prosperous villages are replaced by broken huts, burnt skeletons of armored vehicles "float" along the roads, we are going where Ukrainian troops felt quite confident two days ago. We run into the blown up bridge.

- This is a direct road that leads to Severodonetsk. But we bypassed this crossing through the forests, almost encircled the enemy in this area, and he was forced to retreat, - one of the fighters explains.

We go around the ford and roll out to the positions where the fighters of the Akhmat special squad are bustling about. I note that among the Chechens there are quite a lot of Slavic faces. And Mongoloid. And in general, all sorts of different ones - a real international.

The guys on camera are asked to send greetings to Rostov, Astrakhan, Voronezh, Samara ... These are volunteers who have been trained on the basis of the Special Forces University in Gudermes.

- A long time here? I hand the men cigarettes.

- Yes, only today they finally cleaned it up, - they are helping themselves. There was fighting here a few hours ago. And if you want, we will show what kind of pillboxes they had here - you will admire. But only with legs.

Following the reconnaissance group, we advance through the seemingly serene pine forest. Overhead - there, in the direction of the retreating enemy, shells rustle, tearing the sky. From there they respond from mortars, but out of order - 300 meters along the flanks. The cloud cover is low, and it is almost impossible to correct fire from drones today. The scale of the fortifications is amazing. A wide network of trenches dug in sandy soil, solid dugouts in three rolls, on the hills - powerful pillboxes, from which the entire district is shot through.

- Why are you here?

- Normal male work. Money, of course, motivates me, - Pushkar does not hide. – But I can't look indifferently at how our prisoners are slaughtered, how this international from all over Europe gathers here, as if on a safari. We have our own safari now. We give a light from all trunks. There are enough cartridges, - says the machine gunner with the call sign "Pushkar".

- Where did you come from?

- From Sochi.

- And what did you do in civilian life?

- Yes, a lot. Crypto enthusiast lately. I will earn money here, I will launch a startup.

- What?

- Blockchain, mining, integration into the real sector of the economy. To make the technology work at the philistine level. So that electricity is not just burned to heat hot water, but a cryptocurrency is mined, which allows you to bypass sanctions and makes people financially more independent.

- What is your education?

- I'm a businessman. But today I'm a machine gunner.

I have long ceased to be surprised when I met representatives of professions atypical for the front. On the front lines of Donbass, I met librarians, dentists, and sales assistants… Apti Alaudinov likes to philosophize:

- In our detachment there are no divisions into nationalities and religions. We are fighting not for some piece of land, but for the fact that the spiritual values ​​that have been sent down to us by the Almighty remain where they should be. All my life I have been preparing myself for the fact that when the prophet Isa - Jesus comes, I will be in his army. Yes, this will be preceded by certain events.

Before the appearance of Jesus, Imam Mahdi, the leader of all Muslims, will appear. He will be in the mosque when Jesus enters. They get to know each other and pray together. This day will mark the unification of the army of Muslims and Christians in the battle against the devil, against the Antichrist. Therefore, there is nothing supernatural in my saying that we are the army of Jesus. We are at war against satanists. And the victory that we are gaining today is a victory over the dark forces. To understand this, one must come to God.

The clouds begin to stretch, and in order not to tempt the enemy's unmanned aircraft, we leave the front line. And the scouts continue their dangerous path, clearing the positions left by the Ukrainians.

During the three months of work in the special operation zone, I noticed that the Armed Forces of Ukraine are skillfully defending themselves when it comes to storming their positions with equipment. Here, Western models of anti-tank weapons are used. And dug dugouts save from artillery. They themselves actively and quite accurately respond from afar with large calibers, but when it comes to a direct collision of infantrymen, they prefer to retreat. This is what is happening now in the Severodonetsk direction.

Severodonetsk itself is already closely surrounded from the north, east and south, and the supply route leading through Lisichansk to Bakhmut is under close fire control of Russian artillery. True, the Armed Forces of Ukraine are cunning, using civilian vehicles for logistics. According to the calculations of the Ministry of Internal Affairs of the LPR, up to 15,000 Ukrainian "zahists" can be inside this cauldron. In the event of a closure of the boiler, this will be a blow no less painful than the fall of the Mariupol garrison.


Posted by: badanov || 05/19/2022 00:00 || Comments || Link || E-Mail|| [32 views] Top|| File under:
Spring 1919. Yudenich's offensive
Direct Translation via Google Translate. Edited.


by Oleg Airapetov

[REGNUM] To facilitate the solution of the tasks facing Kolchak, it was decided to organize a sabotage against Petrograd, which was to be carried out by the gene. from inf. N. N. Yudenich. He was to create a new front for the Bolsheviks. At his disposal was the North-Western Corps. It was formed in Estonia under cover with the support of the British and Americans, and in the spring began to act against the Red Army along with the troops of local nationalists. Initially commanded by Gen.-l. A.P. Rodzianko. Of course, it was a corps only in name, it included two brigades - about 5,500 people, 30 machine guns and 10 guns. Yudenich stood at the head of the attackers on Petrograd, arriving from Helsingfors to Narva on a French destroyer. This happened at the end of July, and before that, the general led the actions of his corps from Finland.

Continued on Page 49
Posted by: badanov || 05/19/2022 00:00 || Comments || Link || E-Mail|| [16 views] Top|| File under:
Briefly about Ukraine. 05/18/2022
Direct Translation via Google Translate. Edited.

Commentary by Russian military journalist Boris Rozhin
[ColonelCassad] 1. Mariupol.
The surrender of the remnants of the Mariupol grouping of the Armed Forces of Ukraine at Azovstal continues. According to official data, on the morning of May 18, 2022, a little less than 1,000 people surrendered. Nearly 800 more have surrendered today.


The surrender process continues. The wounded are taken to Novoazovsk. Prisoners in Yelenovka, as well as in the pre-trial detention center of Taganrog and Rostov. The head of the DPR said that the war criminals are waiting for the trial.

2. Zaporozhye.
After a failed attempt to advance in the region of Malinovka and Gulyaipole, the enemy switched to defensive actions. The RF Armed Forces are also strengthening defensive positions.

The front on the Kamenskoye-Orekhov-Gulyaipole-Malinovka- Velikaya Novoselovka line is stable and positional.

3. Ugledar.
Heavy fighting continues in the area of ​​Ugledar and Novomikhailovka. There is no significant progress in this direction.

4. Marinka.
Positional battles continue in the village. There are no significant advances in the front line in the village.

5. Avdievka.
Heavy fighting continues in the Novoselka-2 and Novobakhmutovskoe areas, as well as in the Troitsky and New York areas.

6. LPR.
Fighting continued on the outskirts of Severdonetsk. Troops from Popasna have advanced towards Artemovsk and are fighting in the Pilipchatino area.

The village of Druzhba was liberated.

To the north of Popasnaya, the troops are bypassing the Gorskoe-Zolotoe fortified area through Kamyshevakha and are fighting for Vrubovka, control over which is critical for the Armed Forces of Ukraine, since its loss will lead to the cutting of the Soledar-Lysichansk highway, as well as worsen the position of troops in Zolote and Gorsky.

7. Izyum.
Troops continue to press in the area of ​​Dolgenkiy, Kurulka and Svetlogorsk. The enemy threw here part of the reserves that the area accumulated near Soledar. The fighting at Bolshaya Kamyshevakha also continued.

In the Slavyansk direction, the enemy blew up the bridges near Krasny Liman, the group defending it was in a semi-encirclement.

8. Kharkov.
Positional battles continued south of Cossack Lopan, near the village of Liptsy, near Rubizhne. The enemy's attempts to cross the Seversky Donets and create a powerful bridgehead there did not bring him much success, the RF Armed Forces have enough forces here to stop attempts to threaten the flank of the Izyum group.

On the whole, the front is positional in nature, although the enemy tries to periodically attack in the hope of pushing the RF Armed Forces to the borders of the region. The Russian Armed Forces, in turn, are unlikely to resume a large offensive near Kharkov before the completion of the operation in Donbass, although individual strikes to improve positions are quite possible.

9.Nikolaev.
In general, no changes, purely positional battles in the Nikolaev and Nikopol directions. Both sides have strengthened their groupings, but they are not moving on to active offensive operations.

10. Odessa.
The enemy is carrying out various anti-amphibious measures, and is also trying to probe the possibility of repeating the attack on Zmeiny Island under pressure from Western military advisers demanding to unblock the sea route to Ukraine.

BDK Black Sea Fleet completed repairs in Novorossiysk (2 of them were damaged in an explosion at the BDK "Saratov" in Berdyansk) and are ready, including for landing operations.


Posted by: badanov || 05/19/2022 00:00 || Comments || Link || E-Mail|| [21 views] Top|| File under:
Economy
US stock markets tumble as investors fret about Delta variant spread
[Guardian] US stock markets dropped sharply on Monday as investors worried about the impact of the coronavirus Delta variant on the economic recovery.



As JC has pointed out, the article is nearly a year old and should be deleted. I should have caught the date. My apologies.
Posted by: Besoeker || 05/19/2022 03:56 || Comments || Link || E-Mail|| [60 views] Top|| File under:
Who's in the News
40
[untagged]
4
Antifa/BLM
2
Hamas
2
Govt of Iran
2
Banditti
1
Palestinian Authority
1
ISWAP
1
Pak Taliban (TTP)
1
Islamic State
1
[untagged]
1
Baloch Liberation Army
1
Narcos
1
Sublime Porte
1
Hezbollah
1
Govt of Pakistain Proxies
1
Taliban/IEA
1
Tin Hat Dictators, Presidents for Life,
1
Devout Moslems
1
Tin Hat Dictators, Presidents for Life, & Kleptocrats
Bookmark
E-Mail Me
The Classics
The O Club
Rantburg Store
The Bloids
The Never-ending Story
Thugburg
Gulf War I
The Way We Were
Bio
Merry-Go-Blog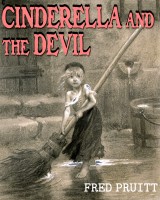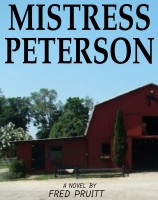 On Sale now!


A multi-volume chronology and reference guide set detailing three years of the Mexican Drug War between 2010 and 2012.

Rantburg.com and borderlandbeat.com correspondent and author Chris Covert presents his first non-fiction work detailing the drug and gang related violence in Mexico.

Chris gives us Mexican press dispatches of drug and gang war violence over three years, presented in a multi volume set intended to chronicle the death, violence and mayhem which has dominated Mexico for six years.
Click here for more information


Meet the Mods
In no particular order...


Steve White
Seafarious
Pappy
lotp
Scooter McGruder
john frum
tu3031
badanov
sherry
ryuge
GolfBravoUSMC
Bright Pebbles
trailing wife
Gloria
Fred
Besoeker
Glenmore
Frank G
3dc
Skidmark
Alaska Paul



Better than the average link...



Rantburg was assembled from recycled algorithms in the United States of America. No trees were destroyed in the production of this weblog. We did hurt some, though. Sorry.
35.170.82.159

Help keep the Burg running! Paypal: