-PC Follies
Reparations, huh...
[The ZBlog] The following is a fictional transcript of a negotiation between white people and black people in America over reparations. Representing black people in the negotiations is Nikole Hannah-Jones, a staff writer for New York Times magazine. She is the creator of the 1619 Project, which is an ongoing blood libel against white people. Representing white people of America is the typical white person, who has tried in good faith for generations to figure out how to include blacks in civil society.
Posted by: M. Murcek || 07/07/2020 00:00 || Comments || Link || E-Mail|| [173 views] Top|| File under:
-Land of the Free
Trump's brilliant move on July 4th
A reluctant admission from an anti-Trumper in Israel.

[Jpost] With Independence Day addresses, the US president uses scare tactics to boost lagging poll numbers. Democrats should take note

It might be too generous to chalk it up to actual strategic planning, but US President Donald Trump
...dictatorial for repealing some (but not all) of the diktats of his predecessor, misogynistic because he likes pretty girls, homophobic because he doesn't think gender bending should be mandatory, truly a man for all seasons......
's innate tendency to divide Americans into an us-vs-them, steel-cage, 'til-the-death match might inadvertently prove to be his golden card to reelection.

With poll numbers plummeting amid the coronavirus (aka COVID19 or Chinese Plague)
...the twenty first century equivalent of bubonic plague, only instead of killing off a third of the population of Europe it kills 3.4 percent of those who notice they have it. It seems to be fond of the elderly, especially Iranian politicians and holy men...
pandemic free fall due to chaotic or non-management policies and the unrest that has gripped the United States since the death of George Floyd, Trump used the Fourth of July holiday to draw the battle lines.

Speaking at the iconic Mount Rushmore monument in South Dakota and a day later from the White House, Trump promised to defeat the "radical Left."

"We are now in the process of defeating the radical Left: the Marxists, the anarchists, the agitators, the looters and people who, in many instances, have absolutely no clue what they are doing," Trump said, echoing remarks he gave at Mount Rushmore. "We will never allow an angry mob to tear down our statues, erase our history, indoctrinate our children or trample on our freedoms."

By lumping anyone who supports change in the American tradition of honoring Confederate generals and other symbols of racism and questions the long-held historical narrative that ignores the decimation of Native American culture with the lawless mobs who are taking the law in their own hands and toppling monuments around the country, Trump is succeeding to instill fear into Middle America.

Although they may have grown weary of Trump despite having voted for him, they don't want anarchy and rampant violence in the streets. They want a democratic process to determine the future direction of the country, fueled by legislation and reasoned logic, not by mob mentality.

If Trump is able to convince those voters that a Biden administration will open the floodgates for the "Marxists, agitators and looters" to take over, it could emerge as a powerful tool to overshadow the incumbent's deficient qualities that have him considerably trailing Biden in nationwide polls.

It's a long way to November, and any confidence that Democrats feel now should be tempered with worry about how to embrace progressive change while condemning street justice.

It is possible to identify with the idea that all black lives matter and still come out strongly against the growing sense that the most extreme elements of the recent enlightenment are prodding the process to spiral out of control.

If they really want to win in November, Biden and Democrats need to distance themselves from the knee-jerk reactions to the cancel culture that has erupted in the aftermath of the Floyd debacle. Otherwise, they will find those poll numbers closing in as we head toward the conventions and the November election.

Trump is a master manipulator, and his July 4 addresses demonstrate that he is far from ready to hand over the keys to the Oval Office.



And more, from writers who approve of him. Hotlinks in the article — just click on the headline:

Trump At Mount Rushmore Revisited

[PowerLine] As I listened to President Trump's July 3 speech at Mount Rushmore (White House text here, video below), I couldn't believe how good it was. One measure of the speech is the campaign of falsehood undertaken by the press condemning it in unison. As I wrote here yesterday morning, I had only my own reaction to go on. Now I can commend the following columns to the attention of interested readers:

• Roger Kimball, "A magnificent speech."

• Ken Masugi, "Trump Calls Out the New Confederate and Tory Mobs."

• Seth Lipsky, "At Mount Rushmore, Trump Scoops the Democrats."

• Clarice Feldman, "A night at Mount Rushmore."

• Neo, "Trump gives America a history lesson at Mount Rushmore."

UPDATE: Professor Jean Yarbrough adds another way to take the measure of the speech: the reaction of historians reported by the Daily Mail in "No Latinos, only five African Americans and not a single Democratic president: Historians weigh in on Trump's 'odd and inappropriate' picks for new National Garden of American Heroes."


Posted by: trailing wife || 07/07/2020 01:18 || Comments || Link || E-Mail|| [176 views] Top|| File under:
China-Japan-Koreas
America and China Are Entering the Dark Forest
[Bloomberg] To know what the Chinese are really up to, read the futuristic novels of Liu Cixin.

"We are in the foothills of a Cold War." Those were the words of Henry Kissinger when I interviewed him at the Bloomberg New Economy Forum in Beijing last November.....
Posted by: Clem || 07/07/2020 00:00 || Comments || Link || E-Mail|| [116 views] Top|| File under: Commies
Fifth Column
Murderous roadblock protests
[American Thinker] Past midnight on July 4, a group of Black Lives Matter protesters in Seattle congregated on Interstate I-5, parking their cars on the highway to protest alleged police racism and to advocate for defunding police departments. Seattle authorities had shut down the highway hours earlier by blocking entrances to allow the illegal protest to carry on without interruption.

The roadblock protest was being livestreamed by members sitting behind the parked cars in the otherwise empty road when suddenly a woman alerted the mob to an incoming car. It soon became clear that the car was not going to stop, and more warnings are heard from the mob. Dozens of protesters, clad in black, dashed out from behind several black cars and onto the shoulder of the highway, the only possible path for the incoming vehicle to avoid a collision. Video footage taken from a nearby apartment balcony shows the incoming vehicle decelerating and swerving to avoid the protesters swarming into its path, unfortunately hitting two protesters head on, catapulting them into the air.


Posted by: Besoeker || 07/07/2020 03:13 || Comments || Link || E-Mail|| [149 views] Top|| File under: Antifa/BLM
Home Front: Politix
Ron Paul: Is The Texas COVID "Spike" Fake News?
[ZeroHedge] On July 2nd, Texas Governor Greg Abbott issued an executive order mandating the wearing of face masks across the state, whether indoors or outdoors, when six feet cannot be maintained between people. In the governor's decree, he cited a rise in Covid cases, a rise in test positivity, and a rise in hospitalizations as justification to force people to cover their faces in public.

The move is not only a violation of the civil liberties of all Texans. Abbott may have based his executive order on inaccurate information about a "rise" in Covid cases due to the Texas State Department of Health Services changing the definition of what constitutes a "Covid case."

Thanks goes to Collin County Judge Chris Hill for blowing the whistle on what appears to be a move in mid-May to redefine what was a "Covid" case to open the door to a massive increase – all to match the mainstream media line that a "second wave" was on the way.

In a Commissioners Court hearing for Collin County on May 18th, it was revealed that while previously the determination of a Covid "case" was a confirmed test result, the definition was suddenly changed to count "probable" cases as "cases." At the same time, the threshold for determining "probable" was lowered to a ridiculous level.

As Judge Hill said at that May 18th meeting, "If you have a subjective fever and you have a headache and you live in Collin County, you now meet the qualifications to be a probable COVID patient. It is remarkable how low the standard is now."

Even worse, once a "probable" case was determined based on possibly unrelated subjective criteria, up to 15 people in possible contact with that "probable" case were also listed as "probable cases." And "probable cases" were considered cases.

Repeat that farce across Texas and is it any wonder there was a "spike" in "cases"?

Also, Governor Abbott's claim that hospitals were being over-run by Covid patients was refuted by the Houston hospital directors themselves, who said they were nowhere near actual capacity and in fact were about the same level as they were last year.
Posted by: Iblis || 07/07/2020 00:00 || Comments || Link || E-Mail|| [188 views] Top|| File under:
To Save Time, The Babylon Bee Will Now Just Republish Everything Biden Says Verbatim
[Babylon Bee...Duh] The Bible tells us to work smarter, not harder. Or, better yet, don't work at all if you can help it. You can look it up. It's in the Proverbs somewhere.

That's why we're announcing today that we will simply be republishing everything Joe Biden says word for word rather than spending a lot of time and effort writing satire.

We at The Babylon Bee realized we were spending all this time trying to satirize Joe Biden when, frankly, he just can't be satirized. He's doing all the hard work for us with statements like "You ain't black!" and, of gun violence, that "150 million people have been killed since 2007."

Every day is a real grind when we arrive at the sprawling Babylon Bee headquarters, settle in on our throne of Chick-fil-A sandwiches, and boot up the ol' PC to check what Biden said over the past 24 hours. We're tired of trying to out-parody things like "I got hairy legs that turn blonde in the sun and the kids used to reach in the pool and rub my leg down and watch the hair come back up again" and "Corn Pop was a bad dude."

Like, what do you do with that? Seriously. Go ahead. Try to satirize it. Anything you do just doesn't have that perfect mix of absurdity and reality that makes satire work so effective at communicating truth. So we're throwing in the towel.

We'd also like to take this opportunity to thank Joe Biden for being such a great satirical performance artist. You're the real hero, Joe. The people really need comedy in a time like this, and you're doing a great job. Keep it up!

Finally, laugh at these hilarious Babylon Bee headlines from our new best satirist, Joe Biden:


Biden: 'Poor Kids Are Just As Bright As White Kids'
Joe Biden Says All Men And Women Are Created By You Know The Thing
Presidential Candidate Nibbles On His Wife's Fingers
Joe Biden: 'I'm Going To Beat Joe Biden'
'Go To Joe 30330' Says Joe
Biden Tells Campaign Rally 'We Choose Truth Over Facts'
Joe Biden Calls Iowa Man 'Fat' And A '[FLOWERBED] Liar'


You can look forward to lots more content coming from your new favorite Babylon Bee writer any moment now.
Posted by: Frank G || 07/07/2020 00:00 || Comments || Link || E-Mail|| [75 views] Top|| File under:
Republicans need to unite in defense of America's culture
[NYPOST] Today's Republican Party is lost. There is no clear mission driving the GOP. Some Republicans may describe their mission as "freedom" or "limited government." But this is only a means to a mission. These maxims don't provide guidance as to what the government should be doing at any particular time. A better mission is this: to "preserve the American way of life." This is a shorthand for securing the conditions necessary to pursue a worthy life — what the Founders meant by "happiness" in the Declaration of Independence.

America used to see ourselves as one people with a single culture, directed by the Declaration, supported by the Judeo-Christian ethos and shaped by our history. Of course, there were sub-cultures, but we understood them as all sharing the fundamental attributes of a single culture. We insisted that immigrants be assimilated. Colorblindness was our ideal.

We believed ourselves to be the least class-conscious, most self-reliant, most religious people in the world. We valued work, no matter how humble. Dependency was thought to be shameful. We believed that happiness required doing good in this world, and we prized civic participation. Many Americans still hold this understanding of our way of life, and it is this that Republicans should preserve.
Continued on Page 49
Posted by: Fred || 07/07/2020 00:00 || Comments || Link || E-Mail|| [76 views] Top|| File under:
Science & Technology
What Will Become of Our Schools?
The American Mind via Instapundit


After hospitals and healthcare, perhaps no other part of American life has been more affected by the Chinese coronavirus disaster than education. From the conservative perspective—one which recognizes that today's public education system, even in ordinary times, is not preparing students to one day shoulder the responsibilities of American citizenship—what challenges and silver linings should we expect to emerge from the age of the virus?

Elementary and Secondary Education Prior to COVID-19


A short review of the decivilization process



American Education Post-Virus
Though millions of families are currently navigating education at home, we must be careful not to expect that this situation will produce a huge permanent swing in the numbers of homeschooling families. But we are seeing evidence that the number of families homeschooling in the fall will be much higher than usual. In North Carolina, for example, so many applications were sent in that the state government server, designed to handle a more modest number, crashed. That homeschooling uptick will likely be particularly pronounced among families whose children have special needs and who find direct, at-home instruction is actually easier than fighting the system tooth and nail to implement Individualized Education Programs (IEPs). Also among the likely candidates for more permanent homeschooling are children for whom school was a social stressor due to high-violence environments, intense bullying, or other peer issues.

...It is possible this crisis will produce a permanent seismic shift in homeschooling numbers, but even if homeschooling numbers double, the vast majority of students will return to in-person schooling at some point. Long-term, what should conservatives look for? A more subtle—but perhaps, in the long run, more important—cultural shift.


I think the author misses the point. Today the main purpose of K-12 is to provide hundreds of thousands of incompetents (mostly women) with gainful employment & social status. In return, the schools churn out masses of ignoramuses who eagerly push into higher education. The 1% who can actually benefit from education are accounted bad/disrespectful students - because they ask uncomfortable questions, instead of rote memorizing - just like the teacher did when she was a student.
Posted by: g(r)omgoru || 07/07/2020 02:29 || Comments || Link || E-Mail|| [135 views] Top|| File under:
Who's in the News
40
[untagged]
11
Antifa/BLM
6
Sublime Porte
4
Govt of Iran
3
Taliban
2
Islamic State
2
Commies
1
Hezbollah
1
Govt of Iran Proxies
1
Palestinian Authority
1
Fatah
1
Govt of Syria
Bookmark
E-Mail Me
The Classics
The O Club
Rantburg Store
The Bloids
The Never-ending Story
Thugburg
Gulf War I
The Way We Were
Bio
Merry-Go-Blog
Hair Through the Ages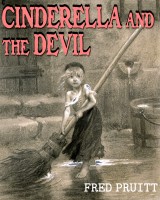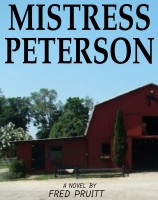 On Sale now!


A multi-volume chronology and reference guide set detailing three years of the Mexican Drug War between 2010 and 2012.

Rantburg.com and borderlandbeat.com correspondent and author Chris Covert presents his first non-fiction work detailing the drug and gang related violence in Mexico.

Chris gives us Mexican press dispatches of drug and gang war violence over three years, presented in a multi volume set intended to chronicle the death, violence and mayhem which has dominated Mexico for six years.
Click here for more information


Meet the Mods
In no particular order...


Steve White
Seafarious
Pappy
lotp
Scooter McGruder
john frum
tu3031
badanov
sherry
ryuge
GolfBravoUSMC
Bright Pebbles
trailing wife
Gloria
Fred
Besoeker
Glenmore
Frank G
3dc
Skidmark
Alaska Paul



Better than the average link...



Rantburg was assembled from recycled algorithms in the United States of America. No trees were destroyed in the production of this weblog. We did hurt some, though. Sorry.
18.206.238.176