Home Front: Politix
Who'll let the docs out?
On February 16, President George W. Bush assembled a small group of congressional Republicans for a briefing on Iraq. Vice President Dick Cheney and National Security Adviser Stephen Hadley were there, and U.S. Ambassador to Iraq Zalmay Khalilzad participated via teleconference from Baghdad. As the meeting was beginning, Mike Pence spoke up. The Indiana Republican, a leader of conservatives in the House, was seated next to Bush.

"Yesterday, Mr. President, the war had its best night on the network news since the war ended," Pence said.

"Is this the tapes thing?" Bush asked, referring to two ABC News reports that included excerpts of recordings Saddam Hussein made of meetings with his war cabinet in the years before the U.S. invasion. Bush had not seen the newscasts but had been briefed on them.

Pence framed his response as a question, quoting Abraham Lincoln: "One of your Republican predecessors said, 'Give the people the facts and the Republic will be saved.' There are 3,000 hours of Saddam tapes and millions of pages of other documents that we captured after the war. When will the American public get to see this information?"

Bush replied that he wanted the documents released. He turned to Hadley and asked for an update. Hadley explained that John Negroponte, Bush's Director of National Intelligence, "owns the documents" and that DNI lawyers were deciding how they might be handled.

Bush extended his arms in exasperation and worried aloud that people who see the documents in 10 years will wonder why they weren't released sooner. "If I knew then what I know now," Bush said in the voice of a war skeptic, "I would have been more supportive of the war."

Bush told Hadley to expedite the release of the Iraq documents. "This stuff ought to be out. Put this stuff out." The president would reiterate this point before the meeting adjourned. And as the briefing ended, he approached Pence, poked a finger in the congressman's chest, and thanked him for raising the issue. When Pence began to restate his view that the documents should be released, Bush put his hand up, as if to say, "I hear you. It will be taken care of."

It was not the first time Bush has made clear his desire to see the Iraq documents released. On November 30, 2005, he gave a speech at the U.S. Naval Academy. Four members of Congress attended: Rep. Pete Hoekstra, the Michigan Republican who chairs the House Intelligence Committee; Sen. John Warner, the Virginia Republican who chairs the Senate Armed Services Committee; Rep. John Shadegg of Arizona; and Pence. After his speech, Bush visited with the lawmakers for 10 minutes in a holding room to the side of the stage. Hoekstra asked Bush about the documents and the president said he was pressing to have them released.

Says Pence: "I left both meetings with the unambiguous impression that the president of the United States wants these documents to reach the American people."

Negroponte never got the message. Or he is choosing to ignore it. He has done nothing to expedite the exploitation of the documents. And he continues to block the growing congressional effort, led by Hoekstra, to have the documents released.

For months, Negroponte has argued privately that while the documents may be of historical interest, they are not particularly valuable as intelligence product. A statement by his office in response to the recordings aired by ABC said, "Analysts from the CIA and the DIA reviewed the translations and found that, while fascinating from a historical perspective, the tapes do not reveal anything that changes their postwar analysis of Iraq's weapons programs."

Left unanswered was what the analysts made of the Iraqi official who reported to Saddam that components of the regime's nuclear program had been "transported out of Iraq." Who gave this report to Saddam and when did he give it? How were the materials "transported out of Iraq"? Where did they go? Where are they now? And what, if anything, does this tell us about Saddam's nuclear program? It may be that the intelligence community has answers to these questions. If so, they have not shared them. If not, the tapes are far more than "fascinating from a historical perspective."

Officials involved with DOCEX--as the U.S. government's document exploitation project is known to insiders--tell The Weekly Standard that only some 3 percent of the 2 million captured documents have been fully translated and analyzed. No one familiar with the project argues that exploiting these documents has been a priority of the U.S. intelligence community.

Negroponte's argument rests on the assumption that the history captured in these documents would not be important to those officials--elected and unelected, executive branch and legislative--whose job it is to craft U.S. foreign and national security policy. He's mistaken.

An example: On April 13, 2003, the San Francisco Chronicle published an exhaustive article based on documents reporter Robert Collier unearthed in an Iraqi Intelligence safehouse in Baghdad. The claims were stunning.

The documents found Thursday and Friday in a Baghdad office of the Mukhabarat, the Iraqi secret police, indicate that at least five agents graduated Sept. 15 from a two--week course in surveillance and eavesdropping techniques, according to certificates issued to the Iraqi agents by the "Special Training Center" in Moscow . . .

Details about the Mukhabarat's Russian spy training emerged from some Iraqi agents' personnel folders, hidden in a back closet in a center for electronic surveillance located in a four-story mansion in the Mesbah district, Baghdad's wealthiest neighborhood. . . .

Three of the five Iraqi agents graduated late last year from a two-week course in "Phototechnical and Optical Means," given by the Special Training Center in Moscow, while two graduated from the center's two-week course in "Acoustic Surveillance Means."

One of the graduating officers, identified in his personnel file as Sami Rakhi Mohammad Jasim al-Mansouri, 46, is described as being connected to "the general management of counterintelligence" in the south of the country. . . .

His certificate, which bears the double-eagle symbol of the Russian Federation and a stylized star symbol that resembles the seal of the Russian Foreign Intelligence Service, uses a shortened version of al-Mansouri's name.

It says he entered the Moscow-based Special Training Center's "advanced" course in "acoustic surveillance means" on Sept. 2, 2002, and graduated on Sept. 15.

Four days later, the Chronicle reported that the "Moscow-based Special Training Center," was the Russian foreign intelligence service, known as SVR, and the SVR confirmed the training:

A spokesman for the Russian Foreign Intelligence Service (SVR), Boris Labusov, acknowledged that Iraqi secret police agents had been trained by his agency but said the training was for nonmilitary purposes, such as fighting crime and terrorism.

Yet documents discovered in Baghdad by The Chronicle last week suggest that the spying techniques the Iraqi agents learned in Russia may have been used against foreign diplomats and civilians, raising doubt about the accuracy of Labusov's characterization.

Labusov, the press officer for the Russian Foreign Intelligence Service, confirmed that the certificates discovered by The Chronicle were genuine and that the Iraqis had received the training the documents described.

The Russians declared early in the U.N. process that they preferred inspections to war. Perhaps we now know why. Still, it is notable that at precisely the same time Russian intelligence was training Iraqi operatives, senior Russian government officials were touting their alliance with the United States. Russian foreign minister Boris Malakhov proclaimed that the two countries were "partners in the anti-terror coalition" and Putin spokesman Sergei Prikhodko declared, "Russia and the United States have a common goal regarding the Iraqi issue." (Of course, these men may have been in the dark on what their intelligence service was up to.) On November 8, 2002, six weeks after the Iraqis completed their Russian training, Russia voted in favor of U.N. Resolution 1441, which threatened "serious consequences" for continued Iraqi defiance on its weapons programs.

Maybe this is mere history to Negroponte. But it has practical implications for policymakers assessing Russia's role as go-between in the ongoing nuclear negotiations with Iran.

Perhaps anticipating the weakness of his "mere history" argument, Negroponte abruptly shifted his position last week. He still opposes releasing the documents, only now he claims that the information in these documents is so valuable that it cannot be made public. Negroponte gave a statement to Fox News responding to Hoekstra's call to release the captured documents. "These documents have provided, and continue to provide, actionable intelligence to ongoing operations. . . . It would be ill-advised to release these materials without careful screening because the material includes sensitive and potentially harmful information."

This new position raises two obvious questions: If the documents have provided actionable intelligence, why has the intelligence community exploited so few of them? And why hasn't Negroponte demanded more money and manpower for the DOCEX program?

Sadly, these obvious questions have an obvious answer. The intelligence community is not interested in releasing documents captured in postwar Afghanistan and Iraq. Why this is we can't be sure. But Pete Hoekstra offers one distinct possibility.

"They are State Department people who want to make no waves and don't want to do anything that would upset anyone," he says.

This is not idle speculation. In meetings with Hoekstra, Negroponte and his staff have repeatedly expressed concern that releasing this information might embarrass our allies. Who does Negroponte have in mind?

Allies like Russia?

Hoekstra says Negroponte's intransigence is forcing him to get the documents out "the hard way." The House Intelligence chairman has introduced a bill (H.R. 4869) that would require the DNI to begin releasing the captured documents. Although Negroponte continues to argue against releasing the documents in internal discussions, on March 9, he approached Hoekstra with a counterproposal. Negroponte offered to release some documents labeled "No Intelligence Value," and indicated his willingness to review other documents for potential release, subject to a scrub for sensitive material.

And there, of course, is the potential problem. Negroponte could have been releasing this information all along, but chose not to. So, in a way, nothing really changes. Still, for Hoekstra, this is the first sign of any willingness to release the documents.

"I'm encouraged that John is taking another look at it," Hoekstra said last Thursday. "But I want a system that is biased in favor of declassification. I want some assurance that they aren't just picking the stuff that's garbage and releasing that. If we're only declassifying maps of Baghdad, I'm not going to be happy."

He continued: "There may be many documents that relate to Iraqi WMD programs. Those should be released. Same thing with documents that show links to terrorism. They have to release documents on topics of interest to the American people and they have to give me some kind of schedule. What's the time frame? I don't have any idea."

Hoekstra is not going away. "We're going to ride herd on this. This is a step in the right direction, but I am in no way claiming victory. I want these documents out."

So does President Bush. You'd think that would settle it.
Posted by: Dan Darling || 03/11/2006 03:55 || Comments || Link || E-Mail|| [278 views] Top|| File under:
Home Front: WoT
Let the Sauds pay for Persian Gulf security
There is no need for a U.S. military presence in the Gulf regardless of the amount of oil we import.

It's certainly true that a disruption of the oil supply from the Middle East would increase the price of crude oil everywhere in the world. But just because the security of Middle Eastern oil has the characteristics of a public good for all consumers in the world does not imply that the United States has to provide that security. Oil producers will provide for their own security needs as long as the cost of doing so is less than the profit they gain from the oil trade. Given that their economies are so heavily dependent upon oil revenues, they have even more incentive than we do to worry about the security of production facilities, ports, and sea lanes. And if producing countries provide inadequate security in the eyes of consuming countries, consuming countries can pay producers to augment it.

In short, whatever security our presence provides (and many analysts think that our presence actually reduces security) could be provided by other parties were the U.S. to withdraw. The fact that Saudi Arabia and Kuwait paid for 55 percent of the cost of Operation Dessert Storm suggests that keeping the Straights of Hormuz free of trouble is certainly within their means. The same argument applies to al Qaeda threats to oil production facilities.

It's no surprise that the political class has convinced itself that bigger handouts to farmers and more automobile regulation constitute a "secret weapon" in the war against bin Laden. It is a surprise, however, that so many otherwise serious people are willing to believe them.
Posted by: Nimble Spemble || 03/11/2006 09:15 || Comments || Link || E-Mail|| [277 views] Top|| File under:
India-Pakistan
The Microeconomic Rise of India
By Yasheng Huang

According to the World Economic Forum's "Global Competitiveness Report (GCR) 2005-06," released last September, China ranks 46th on the "Growth Competitiveness Index" and India 55th.

It's a pity that the GCR is often cited but seldom read. Beyond the table on overall rankings of country competitiveness, the report contains a wealth of valuable information and insights. In particular, a measure designed to capture the microeconomic foundation of economic growth, the business competitiveness index (BCI), adds significantly to the China-India comparison debate.

China dominates India on almost every macroeconomic indicator. In the 2003-04 GCR, China was ranked at 25th place on the macroeconomic environment index, compared with India's 52nd place. Newspaper headlines reveal the same story: China has had a faster GDP growth, and its per capita income is twice that of India. China's exports have been growing faster and are substantially larger in terms of volume. It produces more steel, builds more roads, highways and skyscrapers faster than Indians can build slums. For foreign analysts, the most favored measure of economic success is the level of foreign direct investment (FDI). And almost every comparison of China and India will tell you that China attracts 10 times the amount of FDI as India.

Looking at microeconomic indicators, however, a far more complicated picture emerges. In 2004, India ranked 30th in the BCI, far ahead of China's 47th place ranking. On other components of microeconomic competitiveness—company operations and strategy, and quality of the national business environment—the Indians (30th and 32nd) were similarly ahead of the Chinese (39th and 47th). Yet perhaps the most stunning revelation is that since 1998—the first year this microeconomic ranking was produced—China's standing has declined, whereas India's has improved substantially.

Despite a sharp increase in FDI amidst a growth rate of nearly 10% a year, China's microeconomic foundations for growth since joining the WTO have deteriorated. India, in contrast, has quietly and solidly improved its microeconomic competitiveness. In terms of BCI, China was ahead of India by two places in 1998; in 2004, it was behind India by a yawning gap of 17 places.

The most important thing to note in any China-India comparison is that there is a substantial difference between the macroeconomic measures and microeconomic measures of these two countries. China's GDP growth is faster, as widely acknowledged, but its corporate performance has been very poor. The index of Shanghai Stock Exchange has declined by 50% since 2001. Based on Standard & Poor's Compustat data for 346 top-listed companies in both countries, BusinessWeek calculated that the average Indian firm posted a 16.7% return on capital in 2004 versus 12.8% in China. This performance gap between Indian and Chinese firms has long persisted. According to a UBS report, during the 1998-2003 period, the average return on capital employed (ROCE) for an Indian firm was about 17%. For Chinese firms the figure was only 11%. If anything, these numbers may overstate Chinese performance. Many of the performance indicators do not take into account the fact that the cost of capital is heavily subsidized for state-owned firms in China. BusinessWeek quotes Chen Xiaoyue, president of Beijing National Accounting Institute, as saying that two-thirds of 1,300 listed Chinese firms fail to earn back their true cost of capital. This implies that return on capital might have been negative if capital were appropriately priced in China.

This growing gap between macroeconomic and microeconomic performances has several serious implications. That India came from behind China provides the single best proof that India's achievements are due to its longer history of capitalism. The fact is that China was significantly ahead of India in economic liberalization in the 1980s and for the first half of the 1990s. My view is that economic reforms began to stall in China since the late 1990s, but in India they have continually moved forward, however gingerly.

The performance gap also raises some serious questions about the state of the Chinese economy. As Michael Porter of Harvard Business School, author of the microeconomic competitiveness study, pointed out: "Wealth is actually created in the microeconomic foundations of the economy." GDP is an output measure, and the idea of economic growth is not so much to increase output but to create wealth. That the Chinese firms are making lower—and potentially negative—returns on their investments suggests that value is not being created. Indeed, there is now evidence that the Chinese economy is less impressive in wealth creation compared to the Indian economy. The World Bank has just released a report that provides some measurements on wealth creation (based on 2000 data). China's per capita income is about twice that of India, but by wealth measures, China is only 37.6% wealthier than India. China looks especially poor in the area of intangible capital—which is a function of education, rule of law and other intangible characteristics of an economic system. China has an intangible capital of $4,208 per capita as compared with India's $3,738.

Journalist Simon Long duly noted in a survey article in the Economist that China produced more, but India was more efficient in the long-run. Yet his conclusion seemed to proclaim: "But who cares?" This obsession with output measures—apparently shared by Brezhnev and Western observers alike—is extremely damaging. For one thing, this obsession overstates Chinese achievements and understates those of India. The outputs China produces are visible, especially in the form of skyscrapers in metropolises, but to appreciate Indian strengths one has to interact with Indian entrepreneurs and managers in order to understand their impressive visions and capabilities.

Output obsession has also led to a wrong policy model. The idea that building skyscrapers, airports, highways and power stations is equivalent to economic growth has done the biggest damage to China's microeconomic competitiveness. In China, this idea has led to massive and forcible seizures of land, the destruction of perfectly functional housing structures and a reduction of arable lands. These actions are terribly destructive in their economic effects, one of which is that the sense of property rights security—so fragilely maintained since the end of the Cultural Revolution—is undermined. The damage is especially extensive in rural China. My own research shows that rural entrepreneurship flourished in some of the poorest regions of China in the 1980s, but in the 1990s, financing became more difficult and, according to Chinese education researchers, rural basic education suffered.

A country cannot stray from its microeconomic fundamentals forever. At some point, China's macroeconomic performance will have to converge to a level compatible with its microeconomic conditions. Growth will slow down unless the Chinese leadership begins to proactively correct the deep institutional distortions in the Chinese economy by immediately banning all forcible land grabs and creating market-based land transactions, launching privatization programs, drastically improving both political and corporate governance and accountability, and opening up China's financial sector to both domestic and foreign competition. Given China's deep advantages in basic education, its formidable technical and scientific prowess, and its long and successful tradition of entrepreneurship, there is not a single good reason why China should lag behind India on microeconomic competitiveness.

Mr. Huang is an associate professor in international management at the MIT Sloan School of Management and the author of Selling China (Cambridge, 2003). He is working on a book about the domestic private sector in China, entitled Capitalism with Chinese Characteristics.
Posted by: john || 03/11/2006 18:53 || Comments || Link || E-Mail|| [588 views] Top|| File under:
India's Coming Eclipse of China
By Hugo Restall

Economic comparisons of India and China inevitably start with the two nations' obvious strengths. India punches above its weight in the service sector, particularly information technology and it-enabled services. China is the undisputed leader in attracting foreign direct investment, and it is remarkably open to trade for a large developing country, with imports and exports accounting for more than 50% of GDP. With these starting points, both countries appear to have bright futures.

But in fact their strengths are symptoms of underlying weaknesses. Indian capital and talent is drawn to the IT sector largely because it is one of the few new fields which has not yet been stifled by government regulation. Service companies, especially in fields that export their product over a fiber-optic line, also stand out because they are less vulnerable to the country's infrastructure bottlenecks.

Likewise, China's dependence on FDI stems from the weakness of the country's banks and capital markets. With a savings rate of more than 40% of GDP, there is plenty of capital around, but few domestic institutions to allocate it efficiently. Moreover, high trade figures are symptomatic of a shortage of innovative companies able to create new products and build global brands. So far, China is stuck as the world's low-cost workshop, importing components, snapping them together and shipping them out again, adding little value.

This analysis means that it would be foolish to extrapolate the future of these two giants from the consensus view of their strengths. Rather, both are going to change dramatically as they address these weaknesses. That will take them in new directions with new growth trajectories.

Today India and China are racing at breakneck speed, with as little as one percentage point difference in their growth rates, and in theory they could sustain this pace for decades. Because China embarked on its economic reform program 13 years before India, it currently enjoys a healthy lead in per capita GDP. But India's challenges are more conventional for a developing country, and more easily addressed. China, by contrast, faces several perilous transitions which will slow its growth. As a result, India is set to steal the spotlight as leader of the developing world.

Miracle or Mirage

Let's stipulate that China is not willfully fooling the world with outrageously inflated statistics as it did during Mao Zedong's time. But some part of its latest economic "miracle" will also turn out to be a mirage. This growth is driven by levels of savings and investment the world has never seen in a market economy. Even though China has largely abandoned state planning, it still resembles Stalinist Russia in this one respect: Mobilization of capital, labor and raw materials provides the bulk of its growth, not productivity gains.

In fact, given the amount of investment, the biggest surprise of China's growth is how slow it remains. As a recent World Bank study said, "[T]he growth outcome, while high in comparison with other countries, is not commensurate with the input of resources." During their high growth phases, both Japan and Korea grew faster than China today, with a lower level of investment.

All this makes many economists nervous about the quality and sustainability of China's growth. Before the 1997 Asian financial crisis, East Asia's fastest growing economies were dependent on this kind of mobilization of resources rather than productivity growth. The result was that when faced with overcapacity, companies could not make the profits necessary to service the debts they had incurred in order to build their factories.

China's squandering of capital will have long-term consequences. While some believe that future growth in demand will take care of overcapacity problems, it is more likely that Chinese companies will have to export their way out of trouble. Given that trade tensions with the U.S. and Europe are already running high, this sets the stage for a crisis in the global trading system.

Moreover, the banking system's nonperforming loans are officially estimated at about 25% of total loans, but most experts put the real figure at around 40%. At that level, they are bankrupt. Because of the high savings rate, new deposits continue to flow in, keeping the banks liquid and allowing them to go on lending. But when the flow of savings slows, as it must some day, the government will have to recapitalize the banks and add their losses to the national debt. At current levels that is still manageable, but for how much longer nobody knows. Occasionally there are small bank runs in China, but so far the government has been able to maintain confidence by standing behind the banks.

China's incremental capital-output ratio, a measure of the amount of investment needed to create a given amount of GDP, is high and rising. According to the World Bank, the ratio has steadily risen to 5.4 in 2002 from 3.96 in the first half of the 1980s. The crisis in 1997 was preceded by a similar phenomenon in East Asian countries.

The FDI Champion

Much attention is paid to the fact that China pulled in some $60 billion of FDI last year, while India attracted an estimated $5 billion. In part this is due to measurement problems. If India used the standard definition of the International Monetary Fund, its FDI figure would be closer to $10 billion. And a large portion of China's FDI, perhaps one-third, is really domestic capital leaving and then re-entering the country, so-called "round-tripping," in order to receive the preferential treatment given to foreign-invested enterprises.

Even so, China remains a bigger destination for investments by multinational companies. But is this a sign of strength or weakness? Many argue the latter.

Despite its abundant savings, China's most dynamic companies often struggle to get funding. That's because the banking system is almost entirely state-owned, and the banks are reluctant to lend to private companies. As Yasheng Huang and others have written, entrepreneurs access finance by partnering with foreign companies. The more entrepreneurial state companies which want to escape government interference also sell stakes to foreign firms. Since foreign-invested firms get all sorts of preferential treatment compared to locals, such as tax holidays and exemption from troublesome regulations, the incentive is all the greater to find a foreign partner.

Why does China treat foreign businessmen better than its own people? One answer is politics. The Communist Party is afraid of nurturing a class of local entrepreneurs which could form an independent power base. It is more comfortable with foreigners, especially overseas Chinese, because they generally have no interest in challenging the power of the party.

This explains why the foreign-invested sector of China's economy accounts for most of its productivity gains and about half of its exports. These companies have brought in management and production techniques perfected elsewhere and combined them with cheap Chinese labor. But there is little local innovation in such enterprises—research and development, design, branding and other such high value-added activities have up until now been kept in the headquarters abroad.

Truly private businesses have contributed to China's growth, but they have to keep a low profile. The typical entrepreneur raises his start-up capital from friends, family and underground banking institutions. He reinvests his profits, and when his business reaches a moderate size, he stops growing that enterprise and uses his profits to start from scratch in other industries, creating a mini-conglomerate. Therefore private enterprises, while very entrepreneurial, never have a chance to achieve real efficiency through economies of scale and concentration on a core business.

So what Chinese companies do get loans from the banks? Mostly state-owned enterprises, which are protected by officials at various levels of government. They account for only 25% of output, yet they receive 65% of lending.

True, state companies are not as hopeless as a decade ago. Between 1998 and 2003, the government undertook massive lay-offs of 50 million workers, or more than one-third of the state-sector workforce. It also sold off most of the small- and medium-sized SOEs. Today we are told that the remaining large SOEs are profitable on the whole.

But there is good reason to be skeptical. "Reforming" SOEs without changing ownership makes little difference in their performance. We know that these companies do not face a hard budget constraint, meaning it is possible for them to use new borrowing to cover up past losses.

Incredibly, Beijing harbors dreams of creating state-owned conglomerates that will become world-class like Japan's keiretsu or Korea's chaebol. Conveniently ignored is the fact that these companies, while receiving much government support, remained private. While it dithers over privatization, vested interests that will resist future reforms are becoming more entrenched.

Together these phenomena explain why there is so little total factor productivity growth in China, so little innovation. China is not developing world-famous brands because its big companies are not nimble or savvy enough. By handicapping its own entrepreneurs, China has so far largely confined itself to being an assembly center for the world's multinationals.

India Shining

India's approach has been almost exactly the opposite of China's—it nurtured its own entrepreneurs and held multinationals at arm's length. Its largest private firms are about 10 times the size of China's. The problem was that they were sheltered behind a high wall of protectionism until a decade ago, so they didn't have to compete with world-class companies. In a hangover from colonialism, Indians worried that if multinationals were allowed in, they would exploit Indian workers and consumers, strip the country of profits, and drive local companies out of business.

That attitude is largely history, although vestiges persist. India's trade barriers are still high, with peak tariff levels at 20%, compared to China's 10.4% and a developing country average of 13.4%. Nevertheless, it has been gradually opening and finding that its companies not only cope with competition, they thrive. Success in the IT sector has been the catalyst, showing Indians that they can be world-beaters.

India has a huge advantage in its financial institutions and capital markets. Its banks are largely privately owned, and while their levels of nonperforming loans are relatively high at around 15%, they conduct credit risk analysis on their borrowers and are run along commercial lines, in contrast to China. India also has a functioning stock market.

As a result, Indian companies use capital more efficiently. The country's incremental capital-output ratio is generally lower than China's, and in recent years it has actually been falling. As is normal for a developing country, its savings rate, currently around 25% of GDP, is not sufficient to finance its investment. This reflected in higher interest rates: India's prime lending rate is consistently over 12%, compared to 8% in China. But now the vast pool of global capital is discovering India. The country is set to reap the benefits of higher levels of investment as FDI and portfolio investment increases in the coming years.

That will be combined with a huge wave of new and trainable workers. Demographically, India is a young country, with more than 40% of the population under the age of 20—that's 450 million people, as compared to 400 million in China. More important than their ability to work is their ability to think: The generational divide in India is pronounced, with the young by and large uninterested in the zero-sum socialist ideas of their elders. It's also revealing that they are pursuing advanced education with a zeal that was formerly thought of as a Confucian trait—American universities enroll 80,000 Indian students, compared to 62,000 Chinese.

Finally, India is attractive to multinationals because it has a commitment to the rule of law and protecting intellectual property. Not that either is always well implemented, but the contrast with China, headquarters of the world's IP pirates, is striking. This explains why India has home-grown, innovative companies, and is becoming a base for multinationals to conduct research in high-tech fields. Many came initially to arbitrage lower wages on routine work, but are now pressing into cutting edge fields.

Even the notion that business gets done more quickly in China needs to be re-examined. Narayana Murthy, founder of Infosys, was shocked it took months just to conclude a land agreement for a 15,000-employee facility in Hangzhou. Of Chinese officials, he complains, "Sometimes you can get confusing signals." Getting money out of Chinese clients is not easy either; Infosys gets paid in 56 days on average in India, but in China it must wait 120 days.

Politics in Command

To China's credit, it is addressing many of its problems. But here is where the contrast between Indian democracy and Chinese authoritarianism really comes into play. China has done well by picking the low-hanging fruit, the easy reforms in which there were many winners and few losers. For instance, by freeing farmers to produce their own crops 25 years ago, rural incomes rose and the supply of food in the city improved. Allowing prices to fluctuate with supply and demand corrected gross misallocations of resources. But more recently reforms have required difficult choices, such as laying off state workers.

So far, Beijing has continued to press ahead. But it is facing a rising tide of discontent, with about 75,000 public demonstrations a year. The benefit of authoritarianism was supposedly that China could make decisions for the greater good without being stymied by the objections of a minority. Yet it is becoming increasingly unclear whether the Chinese government can retain the consent of its people.

China's embrace of globalization was never built on a solid foundation, and thus a public backlash against the government could bring the whole edifice down. Andy Xie, Morgan Stanley's chief Asian economist, recently released a report entitled "Time to Change," which concluded: "Rising internal tension over inequality and external friction over China's trade success suggest that China's government-led and export/investment-driven development model may be reaching its limits."

Meanwhile, India's politics are as tumultuous as ever, but the caravan of reform moves on, regardless of changes of government. That's because under its strong democracy, India has worked through dissent rather than sweeping it under the carpet. Now the country is finally getting a fillip from the phenomenon that has kept China afloat all these years: When a rising tide is lifting most boats, disputes over necessary reforms become less acrimonious. At or above the current level of 8% growth, some believe, India is able to pursue reform and use its increased revenues to compensate sectors of the population who are temporarily left behind.

So can India learn anything from China? Certainly China has done better at providing necessary infrastructure, but that is already well understood. More critical is the problem of excessive labor regulations, which China eliminated first in special economic zones and then nationwide. In Chennai, the editor-in-chief of the Hindu, N. Ram, borrows the old Chinese term "iron rice bowl" to describe jobs at his newspaper—nobody can be fired, no matter how little work they do. "It's better than a government job," he says.

This especially hurts India's ability to attract investment in manufacturing. And it is manufacturing, not services, that can provide employment for the hundreds of millions of low-skilled farmers who will leave the land. This is also the key to raising productivity and incomes—at present, the roughly 60% of the population engaged in agriculture produces just 22% of GDP output is growing at less than 2%.

Yet so far, parliamentarians are reacting to a spate of farmers' suicides by approving money for make-work schemes in the countryside, instead of clearing the way for a manufacturing boom that could offer life-saving opportunity. Changes in labor regulations are the No. 1 policy change that could unlock faster growth.

A close second is opening up the retail sector fully to foreign competition, and here again India could learn from its neighbor. By allowing in firms like Wal-Mart and Carrefour, China has benefited consumers, stimulated demand, helped to develop a host of other industries and fostered the creation of distribution networks. Until now, both moves have been blocked by left-wing parties in the ruling coalition.

Nevertheless, the incremental steps being made show that these changes are within reach. For more than a decade, China has been the darling of the global business community, which fawns over its "miraculous" growth. Now India is poised not only to shine, but even to eclipse China.

Mr. Restall is the editor of the Far Eastern Economic Review.

Posted by: john || 03/11/2006 18:49 || Comments || Link || E-Mail|| [753 views] Top|| File under:
Who's in the News
86
[untagged]
Bookmark
E-Mail Me
The Classics
The O Club
Rantburg Store
The Bloids
The Never-ending Story
Thugburg
Gulf War I
The Way We Were
Bio
Merry-Go-Blog
Hair Through the Ages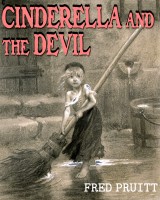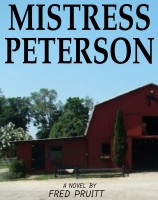 On Sale now!


A multi-volume chronology and reference guide set detailing three years of the Mexican Drug War between 2010 and 2012.

Rantburg.com and borderlandbeat.com correspondent and author Chris Covert presents his first non-fiction work detailing the drug and gang related violence in Mexico.

Chris gives us Mexican press dispatches of drug and gang war violence over three years, presented in a multi volume set intended to chronicle the death, violence and mayhem which has dominated Mexico for six years.
Click here for more information


Meet the Mods
In no particular order...


Steve White
Seafarious
Pappy
lotp
Scooter McGruder
john frum
tu3031
badanov
sherry
ryuge
GolfBravoUSMC
Bright Pebbles
trailing wife
Gloria
Fred
Besoeker
Glenmore
Frank G
3dc
Skidmark
Alaska Paul



Better than the average link...



Rantburg was assembled from recycled algorithms in the United States of America. No trees were destroyed in the production of this weblog. We did hurt some, though. Sorry.
18.233.111.242