-Signs, Portents, and the Weather-
Denmark Deals with Immigration - This article should be reviewed annually
Here is what Denmark is doing to correct the problem that crept up on them in all of their goodness.....

A must read for Americans & Canadians, our politicians need a wake-up call!!!!!!!!

In 1978-9 I was living and studying in Denmark . But in 1978 - even in Copenhagen , one didn't see Muslim immigrants. The Danish population embraced visitors, celebrated the exotic, went out of its way to protect each of its citizens. It was proud of its new brand of socialist liberalism - one in development since the conservatives had lost power in 1929 - a system where no worker had to struggle to survive, where one ultimately could count upon the state as in, perhaps, no other western nation at the time. The rest of Europe saw the Scandinavians as free-thinking, progressive and infinitely generous in their welfare policies. Denmark boasted low crime rates, devotion to the environment, a superior educational system and a history of humanitarianism.

Denmark was also most generous in its immigration policies - it offered the best welcome in Europe to the new immigrant: generous welfare payments from first arrival plus additional perks in transportation, housing and education. It was determined to set a world example for inclusiveness and multiculturalism. How could it have predicted that one day in 2005 a series of political cartoons in a newspaper would spark violence that would leave dozens dead in the streets - all because its commitment to multiculturalism would come back to bite?

By the 1990's the growing urban Muslim population was obvious - and its unwillingness to integrate into Danish society was obvious. Years of immigrants had settled into Muslim-exclusive enclaves. As the Muslim leadership became more vocal about what they considered the decadence of Denmark 's liberal way of life, the Danes - once so welcoming - began to feel slighted. Many Danes had begun to see Islam as incompatible with their long-standing values: belief in personal liberty and free speech, in equality for women, in tolerance for other ethnic groups, and a deep pride in Danish heritage and history.

The New York Post in 2002 ran an article by Daniel Pipes and Lars Hedegaard, in which they forecasted accurately that the growing immigrant problem in Denmark would explode. In the article they reported: "Muslim immigrants constitute 5 percent of the population but consume upwards of

40 percent of the welfare spending." "Muslims are only 4 percent of Denmark's 5.4 million people but make up a majority of the country's convicted rapists, an especially combustible issue given that practically all the female victims are non-Muslim. Similar, if lesser, disproportions are found in other crimes." "Over time, as Muslim immigrants increase in numbers, they wish less to mix with the indigenous population. A recent survey finds that only 5 percent of young Muslim immigrants would readily marry a Dane." "Forced marriages - promising a newborn daughter in Denmark to a male cousin in the home country, then compelling her to marry him, sometimes on pain of death - are one problem"

"Muslim leaders openly declare their goal of introducing Islamic law once Denmark 's Muslim population grows large enough - a not-that-remote prospect. If present trends persist, one sociologist estimates, every third inhabitant of Denmark in 40 years will be Muslim." It is easy to understand why a growing number of Danes would feel that Muslim immigrants show little respect for Danish values and laws. An example is the phenomenon common to other European countries and the U.S. : some Muslims in Denmark who opted to leave the Muslim faith have been murdered in the name of Islam, while others hide in fear for their lives.

Jews are also threatened and harassed openly by Muslim leaders in Denmark, a country where once Christian citizens worked to smuggle out nearly all of their 7,000 Jews by night to Sweden - before the Nazis could invade. I think of my Danish friend Elsa - who as a teenager had dreaded crossing the street to the bakery every morning under the eyes of occupying Nazi soldiers - and I wonder what she would say today.

In 2001, Denmark elected the most conservative government in some 70 years - one that had some decidedly non-generous ideas about liberal unfettered immigration. Today Denmark has the strictest immigration policies in Europe . ( Its effort to protect itself has been met with accusations of "racism" by liberal media across Europe - even as other governments struggle to right the social problems wrought by years of too-lax immigration.)

If you wish to become Danish, you must attend three years of language classes. You must pass a test on Denmark's history, culture, and a Danish language test. You must live in Denmark for 7 years before applying for citizenship. You must demonstrate an intent to work, and have a job waiting.

If you wish to bring a spouse into Denmark , you must both be over 24 years of age, and you won't find it so easy anymore to move your friends and family to Denmark with you You will not be allowed to build a mosque in Copenhagen . Although your children have a choice of some 30 Arabic culture and language schools in Denmark , they will be strongly encouraged to assimilate to Danish society in ways that past immigrants weren't.

In 2006, the Danish minister for employment, Claus Hjort Frederiksen, spoke publicly of the burden of Muslim immigrants on the Danish welfare system, and it was horrifying: the government's welfare committee had calculated that if immigration from Third World countries were blocked, 75 percent of the cuts needed to sustain the huge welfare system in coming decades would be unnecessary. In other words, the welfare system as it existed was being exploited by immigrants to the point of eventually bankrupting the government. "We are simply forced to adopt a new policy on immigration. The calculations of the welfare committee are terrifying and show how unsuccessful the integration of immigrants has been up to now," he said.

A large thorn in the side of Denmark 's imams is the Minister of Immigration and Integration, Rikke Hvilshoj. She makes no bones about the new policy toward immigration, "The number of foreigners coming to the country makes a difference," Hvilshøj says, "There is an inverse correlation between how many come here and how well we can receive the foreigners that come." And on Muslim immigrants needing to demonstrate a willingness to blend in, "In my view, Denmark should be a country with room for different cultures and religions. Some values, however, are more important than others. We refuse to question democracy, equal rights, and freedom of speech." Hvilshoj has paid a price for her show of backbone. Perhaps to test her resolve, the leading radical imam in Denmark, Ahmed Abdel Rahman Abu Laban, demanded that the government pay blood money to the family of a Muslim who was murdered in a suburb of Copenhagen, stating that the family's thirst for revenge could be thwarted for money. When Hvilshoj dismissed his demand, he argued that in Muslim culture the payment of retribution money was common, to which Hvilshoj replied that what is done in a Muslim country is not necessarily what is done in Denmark. The Muslim reply came soon after: her house was torched while she, her husband and children slept. All managed to escape unharmed, but she and her family were moved to a secret location and she and other ministers were assigned bodyguards for the first time - in a country where such murderous violence was once so scarce.

Her government has slid to the right, and her borders have tightened. Many believe that what happens in the next decade will determine whether Denmark survives as a bastion of good living, humane thinking and social responsibility, or whether it becomes a nation at civil war with supporters of Sharia law. And meanwhile, Americans clamor for stricter immigration policies, and demand an end to state welfare programs that allow many immigrants to live on the public dole. As we in America look at the enclaves of Muslims amongst us, and see those who enter our shores too easily, dare live on our taxes, yet refuse to embrace our culture, respect our traditions, participate in our legal system, obey our laws, speak our language, appreciate our history . . we would do well to look to Denmark, and say a prayer for her future and for our own.
Posted by: GolfBravoUSMC || 10/13/2008 13:23 || Comments || Link || E-Mail|| [10800 views] Top|| File under:
Africa Horn
Obama's Kenya ghosts
About 50 parishioners were locked into the Assemblies of God church before it was set ablaze. They were mostly women and children. Those who tried to flee were hacked to death by machete-wielding members of a mob numbering 2,000.

The 2008 New Year Day atrocity in the Kenyan village Eldoret, about 185 miles northwest of Nairobi, had all the markings of the Rwanda genocide of a decade earlier. By mid-February 2008, more than 1,500 Kenyans were killed. Many were slain by machete-armed attackers. More than 500,000 were displaced by the religious strife. Villages lay in ruin. Many of the atrocities were perpetrated by Muslims against Christians.

The violence was led by supporters of Raila Odinga, the opposition leader who lost the Dec. 27, 2007, presidential election by more than 230,000 votes. Odinga supporters began the genocide hours after the final election results were announced Dec. 30. Mr. Odinga was a member of Parliament representing an area in western Kenya, heavily populated by the Luo tribe, and the birthplace of Barack Obama's father.
Continued on Page 49
Posted by: Steve White || 10/13/2008 00:00 || Comments || Link || E-Mail|| [10813 views] Top|| File under:
China-Japan-Koreas
State Dept sends Kimmie a get well card
The axis of evil lost a charter member this weekend, when the U.S. took North Korea off the State Department's list of terror-sponsoring states. In return, Pyongyang promised to let international inspectors look everywhere except where its nuclear materials might actually be hidden.

Kim Jong Il, despite having broken every disarmament promise he's ever made, has thus managed to persuade another U.S. President that he's serious about giving up his nuclear program. President Bush's agreement sends this message to Iran and other rogue states: Go nuclear and your political leverage increases. The U.S. had vowed not to remove North Korea from the terror blacklist until Kim's government had agreed to a "strong verification regime." But then North Korea started calling the U.S. bluff -- most recently on Thursday, when it told the inspectors for the International Atomic Energy Agency (IAEA) to start packing their bags -- and the U.S. caved. As John Bolton notes nearby, Tehran will get the point.

No verification regime is 100% certain -- and searching for nuclear materials in North Korea, which has a history of lying and cheating, poses special challenges for even the most rigorous inspections. But our sources tell us the U.S. has the technical expertise to get up to 98% accuracy -- providing it can do snap, on-demand inspections anywhere in the country. Instead, Pyongyang will permit the verifiers to have unfettered access only to its declared nuclear sites -- all of which the IAEA has already combed over again and again. Access to any other location will be by "mutual consent." Inspectors will be welcome to search the Yongbyon complex and a few other known nuclear sites, such as universities. If they want to inspect anywhere else, they'll need Kim's assent. If they request access, and Pyongyang agrees, it's a sure bet the offending materials will be long gone before the inspectors arrive. This is trust but pretend to verify.

Meanwhile, the State Department didn't trust its own verification experts to take part in the disarmament process. Late Thursday, less than two days before the agreement was announced, we asked Paula DeSutter, head of the Bureau of Verification, Compliance and Implementation, what she knew about the pending deal: "I have no clue," she said. "I know zero, zip, nada, nothing. . . . That's on the record. Zero, zip, nada, nothing." Ms. DeSutter says that no one from her bureau accompanied State Department negotiator Christopher Hill on his trip to Pyongyang two weeks ago. Nor did anyone from her bureau take part in the interagency process that evaluated the deal. "I was not consulted," she said. The fact that the verification bureau was left out of the loop is further cause to suspect that Mr. Hill and Secretary of State Condoleezza Rice cared above all about declaring a diplomatic success. (For the record, Ms. DeSutter said over the weekend that she supports the deal.)

Since the disarmament deal was struck in February 2007, the North has refused to give a complete accounting of its plutonium program, disclose how many nuclear weapons it has and where they are, or come clean on its suspected uranium program. Now it has managed to wriggle out of its commitments on verification -- all without having to wait for an Obama Administration.

A few hours before Washington announced it was taking North Korea off the terror list, the Pyongyang media released the first photographs of Kim Jong Il since he had been rumored to have fallen ill two months ago. He was smiling.
Posted by: ryuge || 10/13/2008 03:36 || Comments || Link || E-Mail|| [10794 views] Top|| File under:
Home Front: Politix
Obama's 95% plan, from each according to his ability , to each according to his need"
One of Barack Obama's most potent campaign claims is that he'll cut taxes for no less than 95% of "working families." He's even promising to cut taxes enough that the government's tax share of GDP will be no more than 18.2% -- which is lower than it is today.

It's a clever pitch, because it lets him pose as a middle-class tax cutter while disguising that he's also proposing one of the largest tax increases ever on the other 5%. But how does he conjure this miracle, especially since more than a third of all Americans already pay no income taxes at all? There are several sleights of hand, but the most creative is to redefine the meaning of "tax cut."

For the Obama Democrats, a tax cut is no longer letting you keep more of what you earn. In their lexicon, a tax cut includes tens of billions of dollars in government handouts that are disguised by the phrase "tax credit." Mr. Obama is proposing to create or expand no fewer than seven such credits for individuals:


- A $500 tax credit ($1,000 a couple) to "make work pay" that phases out at income of $75,000 for individuals and $150,000 per couple.

- A $4,000 tax credit for college tuition.

- A 10% mortgage interest tax credit (on top of the existing mortgage interest deduction and other housing subsidies).

- A "savings" tax credit of 50% up to $1,000.

- An expansion of the earned-income tax credit that would allow single workers to receive as much as $555 a year, up from $175 now, and give these workers up to $1,110 if they are paying child support.

- A child care credit of 50% up to $6,000 of expenses a year.

- A "clean car" tax credit of up to $7,000 on the purchase of certain vehicles.

Here's the political catch. All but the clean car credit would be "refundable," which is Washington-speak for the fact that you can receive these checks even if you have no income-tax liability. In other words, they are an income transfer -- a federal check -- from taxpayers to nontaxpayers. Once upon a time we called this "welfare," or in George McGovern's 1972 campaign a "Demogrant." Mr. Obama's genius is to call it a tax cut.

The Tax Foundation estimates that under the Obama plan 63 million Americans, or 44% of all tax filers, would have no income tax liability and most of those would get a check from the IRS each year. The Heritage Foundation's Center for Data Analysis estimates that by 2011, under the Obama plan, an additional 10 million filers would pay zero taxes while cashing checks from the IRS.

The total annual expenditures on refundable "tax credits" would rise over the next 10 years by $647 billion to $1.054 trillion, according to the Tax Policy Center. This means that the tax-credit welfare state would soon cost four times actual cash welfare. By redefining such income payments as "tax credits," the Obama campaign also redefines them away as a tax share of GDP. Presto, the federal tax burden looks much smaller than it really is.

The political left defends "refundability" on grounds that these payments help to offset the payroll tax. And that was at least plausible when the only major refundable credit was the earned-income tax credit. Taken together, however, these tax credit payments would exceed payroll levies for most low-income workers.

It is also true that John McCain proposes a refundable tax credit -- his $5,000 to help individuals buy health insurance. We've written before that we prefer a tax deduction for individual health care, rather than a credit. But the big difference with Mr. Obama is that Mr. McCain's proposal replaces the tax subsidy for employer-sponsored health insurance that individuals don't now receive if they buy on their own. It merely changes the nature of the tax subsidy; it doesn't create a new one.

There's another catch: Because Mr. Obama's tax credits are phased out as incomes rise, they impose a huge "marginal" tax rate increase on low-income workers. The marginal tax rate refers to the rate on the next dollar of income earned. As the nearby chart illustrates, the marginal rate for millions of low- and middle-income workers would spike as they earn more income.

Some families with an income of $40,000 could lose up to 40 cents in vanishing credits for every additional dollar earned from working overtime or taking a new job. As public policy, this is contradictory. The tax credits are sold in the name of "making work pay," but in practice they can be a disincentive to working harder, especially if you're a lower-income couple getting raises of $1,000 or $2,000 a year. One mystery -- among many -- of the McCain campaign is why it has allowed Mr. Obama's 95% illusion to go unanswered.
Posted by: GolfBravoUSMC || 10/13/2008 13:09 || Comments || Link || E-Mail|| [10805 views] Top|| File under:
Obama, defined
"Dr K" @ "My Corner of Main Street"

. . . Who are these men: Tony Rezko, Rev. Jeremiah Wright, and Bill Ayers? How has their relationship with Senator Obama helped to shape the man who seems to be so at ease in dismissing these relationships as peripheral to his true character. A relationship does not end simply because it has been disavowed or broken off; the effect remains for years, even for a lifetime. The influence that one person has upon the character of another is not so easily cast off simply by reading a press bulletin or making a public announcement of disavowal or condemnation. That influence lingers in the mind and the stronger of the personalities knows this and will stimulate that dormant influence to active receptivity. The word character is defined by the words which surround it, just as a man's character is defined by the human influences affecting his psyche. To say that a man has cast off an influence means about as much as a judge telling a jury to disregard a previous statement or testimony. The testimony has already had an effect upon the minds of the jury. . . .



Go read it all.
Posted by: Mike || 10/13/2008 12:26 || Comments || Link || E-Mail|| [10797 views] Top|| File under:
CBS News' Bob Schieffer to Determine Next President, so he thinks
CBS News' Bob Schieffer, who will moderate the debate at Hofstra University in Hempstead, LI, let the candidates know yesterday he planned to remain fully in charge of the event.

"It will not embarrass me, if they go off in a different direction, to say, 'Excuse me, could you focus on the question that I just asked?' " Schieffer said. Previous moderators have found that easier said than done, with candidates on both sides ignoring their questions and time limits.

Since learning he would be moderating the debate, Schieffer has been clipping articles and consulting think-tank experts to come up with questions. He quipped that he had a nightmare that all of his questions had been used up with a half-hour to go. "I don't want to think about it too much," he said, "but I think it could very well determine who our next president will be."
Posted by: Sherry || 10/13/2008 10:56 || Comments || Link || E-Mail|| [10795 views] Top|| File under:
International-UN-NGOs
But On A More Positive Note
Memo to America's enemies: Be careful what you wish for

Sol Sanders writes the "Asia Investor" column weekly for EAST-ASIA-INTEL.com.

The anticipated catcalls from Beijing and Moscow -- as well as the usual suspects in the British and Continental and Indian leftwing media -- had hardly echoed when the truth dawned on them. The financial screwup that had temporarily wrecked the American economy was the end of Washington's dominance of the world, the schandenfreudians screamed. For the nth time, the early predictions were for an end to "the unipolar world" and the start of a new multipolar dawn in international relations minus American paramountcy that would bring nirvana. The verdict was unanimous among the usual suspects not excluding the Mullahs in Iran.

But not so fast.
Posted by: Uncle Phester || 10/13/2008 13:39 || Comments || Link || E-Mail|| [10797 views] Top|| File under:
Israel-Palestine-Jordan
Warning signs of an Israeli strike on Iran
By David Owen


Only posted this one for the following paragraph:


Bush's legacy would be best served by taking dramatic diplomatic action to prevent a war with Iran. He should publicly warn Israel that the United States will use its air power to prevent it bombing Iran, while announcing that he is sending Rice to Tehran to start negotiating a grand bargain whereby all sanctions would be lifted if Iran forgoes the nuclear weapons option. He could indicate that the negotiations would not continue indefinitely, but they would give his successor, as president, time to consider all the options, military and economic. It would also allow time for Israel either to negotiate a coalition to last until 2010 or to hold elections. It would replace the present multilateral negotiations, which are stalled with Russia and China unwilling to move on strong economic sanctions. Above all, it would be a last act of real statesmanship from Bush who is otherwise destined to end his term a miserable failure.


BTW, David Owen was the British foreign secretary from 1977 to 1979




And he doesn't make a bit of sense ...
Posted by: ryuge || 10/13/2008 10:27 || Comments || Link || E-Mail|| [10799 views] Top|| File under:
Terror Networks
Did Somali pirates thwart Iranian dirty bomb attack on Israel?

On August 21st, 2008, the MV Iran Deyant, 44,458 dead weight bulk carrier was heading towards the Suez Canal. As it was passing the Horn of Africa, about 80 miles southeast of al-Makalla in Yemen, the ship was surrounded by speedboats filled with members of a gang of Somalian pirates who grab suitable commercial ships and hold them and their cargos and crews for ransom. The captain was defenseless against the 40 pirates armed with AK-47s and rocket-propelled grenades blocking his passage. He had little choice other than to turn his ship over to them. What the pirates were not banking on, however, was that this was no ordinary ship.

The MV Iran Deyanat is owned and operated by the Islamic Republic of Iran Shipping Lines (IRISL) - a state-owned company [that] regularly falsifies shipping documents in order to hide the identity of end users, uses generic terms to describe shipments to avoid the attention of shipping authorities, and employs the use of cover entities to circumvent [UN] weapons proliferation [regulations].

[The hijacked ship] was brought to Eyl, a sleepy fishing village in northeastern Somalia, and was secured by a larger gang of pirates - 50 onboard and 50 onshore. The Somali pirates attempted to inspect the ship's seven cargo containers but the containers were locked. The crew claimed that they did not have the "access codes" and could not open them. Pirates have stated they were unable to open the hold without causing extensive damage to the ship, and threatened to blow it up…. the pirates broke open one of the containers and discovered it to be filled with packets of what they said was "a powdery fine sandy soil" ….

Within a period of three days, those pirates who had boarded the ship and opened the cargo container with its gritty sand-like contents, all developed strange health complications, to include serious skin burns and loss of hair. And within two weeks, sixteen of the pirates subsequently died, either on the ship or on shore…

[Russian sources claim she] was an enormous floating dirty bomb, intended to detonate after exiting the Suez Canal at the eastern end of the Mediterranean and in proximity to the coastal cities of Israel. The entire cargo of radioactive sand, obtained by Iran from China (the latter buys desperately needed oil from the former) and sealed in containers which, when the charges on the ship are set off after the crew took to the boats, will be blasted high into the air where prevailing winds will push the highly dangerous and radioactive cloud ashore.

Given the large number of deaths from the questing Somali pirates, it should be obvious that when the contents of the ship's locked cargo containers finally descended onto the land, the death toll would be enormous. This ship was nothing more nor less than the long-anticipated Iranian attack on Israel.
Fox News interviewed an expert whose analysis would seem to confirm these conclusions:

Chemical experts say the reports sound inconsistent with chemical poisoning, but may reflect the effects of exposure to radiation.

"It's baffling," said Jonathan Tucker, a senior fellow at the James Martin Center for Nonproliferation Studies. "I'm not aware of any chemical agent that produces loss of hair within a few days. That's more suggestive of high levels of radioactive waste."
Posted by: tu3031 || 10/13/2008 09:14 || Comments || Link || E-Mail|| [10793 views] Top|| File under:
Home Front: Culture Wars
From a De Oppresso Liber friend.
It doesn't make any difference if you've heard this one before or not - listen to it again.....

Get a load of these high school kids. At the conclusion listen to the high note on the trumpet . . . played by a high school kid? One of the fathersrecorded it, added some graphic enhancements to the recording, and posted it on the web. The song, of course, is the " Battle Hymn Of The Republic." Be prepared. It will definitely send a few shivers up your spine.
Posted by: Besoeker || 10/13/2008 17:33 || Comments || Link || E-Mail|| [10801 views] Top|| File under:
"The new rules of engagement" for domestic politics
Instapundit

I FIND THIS EMAIL FROM READER DONALD GATELY DEPRESSING. . . . Gately writes:


I consider myself a libertarian/conservative. Like many people of that bent, I was uncomfortable with Bush when he was nominated. But Al Gore's increasingly-erratic behavior during the 2000 election made me hope Bush won.

Once Bush won, and it became clear that the Florida democrats were trying to steal the election, I became something of a Bush loyalist. Throughout his first term, I took note of all the really horrible things that were said about him, saw that a large portion of the left would rather see Bush fail than see America succeed, and was alarmed by the complicity (and often, participation) of the MSM and mainstream Hollywood. It wasn't far into his second term that I succumbed to Bush Fatigue, due to his inability to make the case for his foreign policy to the American people, and his inability to find the veto pen. He has truly been a terrible steward of the Republican brand, and because of this, the Conservative and libertarian causes are suffering.

I'm no fan of McCain , but as I dislike Obama (and love Palin), I'll be pulling the lever for McCain in November.

This is surely small of me, but if Obama wins, I plan on giving him as much of a chance as the Democrats gave George Bush. I will gleefully forward every paranoid anti-Obama rumor that I see, along with YouTube footage of his verbal missteps. I will laugh and email heinous anti-Obama photoshop jobs, and maybe even learn photoshop myself to create some. I'll buy anti-Obama books, and maybe even a "Not My President" t-shirt. I'm sure that the mainstream bookstores won't carry them, but I'll be on the lookout for anti-Obama calendars and stuff like that. I will not wish America harm, and if the country is hurt (economically, militarily, or diplomatically) I will truly mourn. But i will also take some solace that it occurred under Obama's watch, and will find every reason to blame him personally and fan the flames.

Obama's thuggish behavior thus far in this election cycle - squashing free speech, declaring any criticism of his policies to be "racist" (a word that happily carries little weight with sensible people these days), associating with the likes of Ayers, Wright, and ACORN - suggests that I won't have to scrape for reasons to really viscerally dislike Obama and his administration. And even if he wins, his campaign's "get out the vote fraud" activities are enough to provide people like me with a large degree of "plausible deniability" as to whether he is actually legitimately the president.

I've seen a President that I am generally-inclined to like get crapped on for eight years, and I've seen McCain and Palin (honorable people both, despite policy differences I may have with them) get crapped on through this election season. If the Democrats think that a President Obama is going to get some sort of honeymoon from the folks who didn't vote for him, as a wise man once said: heh.

I understand where he's coming from, but . . . . Well, it makes me sad to think that this is where we are. Personally, if Obama's elected I intend to give him a chance and weigh him on his actions, not his party. But I agree that he's not likely to get much of a honeymoon -- except from the press, which has been giving him one for about a year already.



Hit the link and read the rest. Speaking just for myself, I intend to do everything I can to prevent this all from happening. I also do not intend to be shy in my critique of any future Obama/Reid/Pelosi administration.




No need to be shy. But do it with class and wit. That will drive the Dhimmis even more crazy.
Posted by: Mike || 10/13/2008 11:43 || Comments || Link || E-Mail|| [10798 views] Top|| File under:
Who's in the News
62
[untagged]
2
al-Qaeda
2
Islamic State of Iraq
1
Taliban
1
Jemaah Islamiyah
1
Lashkar-e-Islami
1
al-Qaeda in Pakistan
1
Palestinian Authority
1
Govt of Iran
Bookmark
E-Mail Me
The Classics
The O Club
Rantburg Store
The Bloids
The Never-ending Story
Thugburg
Gulf War I
The Way We Were
Bio
Merry-Go-Blog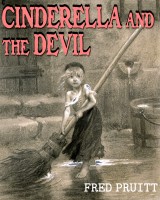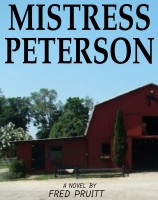 On Sale now!


A multi-volume chronology and reference guide set detailing three years of the Mexican Drug War between 2010 and 2012.

Rantburg.com and borderlandbeat.com correspondent and author Chris Covert presents his first non-fiction work detailing the drug and gang related violence in Mexico.

Chris gives us Mexican press dispatches of drug and gang war violence over three years, presented in a multi volume set intended to chronicle the death, violence and mayhem which has dominated Mexico for six years.
Click here for more information


Meet the Mods
In no particular order...


Steve White
Seafarious
tu3031
badanov
sherry
ryuge
GolfBravoUSMC
Bright Pebbles
trailing wife
Gloria
Fred
Besoeker
Glenmore
Frank G
3dc
Skidmark



Better than the average link...



Rantburg was assembled from recycled algorithms in the United States of America. No trees were destroyed in the production of this weblog. We did hurt some, though. Sorry.
34.231.21.105

Help keep the Burg running! Paypal: