-Short Attention Span Theater-
Oprah: Americans Disrespect Obama Because He Is Black
Breitbart] Look out! Here comes the card. Asking Oprah to weigh in, they really are desperate.
Oprah will make weight, easy.
Fred Reed had the best description of her: "five hundred pounds of bear liver in a two hundred pound bag."
Posted by: Besoeker || 11/16/2013 00:00 || Comments || Link || E-Mail|| [692 views] Top|| File under:
If schadenfreude had calorie, I'd weigh 300 pounds

As Obamacare continues its spectacular public impersonation of the LZ Hindenburg, dropping flaming wreckage across the politico-economic landscape, I am still just utterly gobsmacked at the dazed bafflement on the face of the true believers in government.

"How could this be going so spectacularly wrong?" goes the hand-wringing lament.

How could it not? Seriously! You think a bunch of people can sit down and... Lux Fiat! ...re-write the rules for how 15% of the economy works in one fell swoop, in what amounts to a giant bong-fueled bull session, and have nothing go wrong? You might as well try to change the spark plugs on your car while the engine's running.

Then again, these are people who think that the efficiency of internal combustion engines or the amount of water it takes to carry off a turd are governed by legislative magic and not the laws of physics.

The naive credulity these people have towards the power of government, their blind faith that they can tamper with the machinery without it hurting anybody, differs in kind nor quality not one lick from the most snake-handlin' Pentecostal's faith that Jesus will keep the serpent from biting.

(As an aside, I'll note that stuff like this happens in microcosm all the time, when government decides to meddle with one industry or another, but rarely does it meddle on such high profile with an economic sector that affects everybody all at once, and on such short notice, to boot.

This isn't trying to gradually phase out gas guzzlers over ten years; this is making all cars that don't get >30MPG illegal to drive in January. But don't worry! If your cars don't meet the standard, the government will have a new car ready for you on the 1st. Promise! They've almost got the car factory finished!)
Posted by: Beavis || 11/16/2013 08:10 || Comments || Link || E-Mail|| [421 views] Top|| File under:
Home Front: Politix
If you like your monster, you can keep it
"Remember that I am thy creature; I ought to be thy Adam; but I am rather the fallen angel..."

-- The creature, to Victor Frankenstein; Frankenstein; or, The Modern Prometheus, Mary Wollstonecraft Shelly

Like Frankenstein's creature, Obamacare woke up a few weeks ago, jumped off the slab, and started a chain of political devastation which can only end in its destruction.

Victor Frankenstein spent years laboring, largely in secret ("You have to assemble the monster to see what's in it.") over his creation, but knew the moment it came to life that this horror would end in catastrophe.

And it did. Tragedy mounted on tragedy, resulting in the utter destruction of everything the brilliant, driven Dr. Frankenstein sought. The creature destroyed his beloved, his family, his friends, his sanity, his reputation, and finally, his life. It wasn't the beginning of a new species that would, as Frankenstein hoped, worship him as a god; it was destruction and envy and wrath coupled with superhuman strength.

The Democrats are now trapped inside the castle watching the line of torches slowly snake up toward Capitol Hill in the gathering darkness. They embraced Baron Von Obama's repeated lies about Obamacare and his inept handling of every aspect of its launch and all the terror of the Obamacare creature, and they're beginning to sense there is no escape.

They know that 5 million peasants have lost their health insurance. They know millions more will see steep premium increases during the 2014 election year. They know the promise of "You can keep your doctor" is as false as that about keeping one's health plan. They know yesterday's "transitional fix" humble-pie press conference won't slow the crash. They also know Barack Obama is nearly a spent force, his credibility and competence now in increasing doubt.

Just a few weeks ago, it was confidently declared that not only would Democrats recapture the House in 2014, but they would hold and increase their Senate majority. The GOP might as well pack up, because they would never hold power again. Obamacare would be the political wind beneath the wings of Democrats for a hundred years. "Of course Democrats would run on it!"

Odd that we're not hearing much of that triumphalism today. The monster of Obamacare isn't just dysfunctional, it's destructive. Americans know it.

Republicans should let the creature rage. Strategic patience takes discipline, because the natural instinct is to stop the monster from tearing down the village. I know you're repulsed by the idea of doing nothing. You feel for the millions of Americans losing their coverage. You want to do something, anything to put points on the board. Most of all, you all want repeal. You sense that it's close.

But I want something else, and so should you. I'd like repeal served in the ruins of the Obama Administration and the Democrats' 2014 hopes. I'd like the Democrats and the media to be stuck talking about this disaster for a year, instead of being able to move on to immigration or ENDA or whatever is bugging Sandra Fluke this week.

If you drag it out long enough, you can make 2010 look like a cakewalk. If you have patience and smarts, you'll see countless YouTube videos of screaming townspeople confronting their Democratic members: angry, pitchfork-and-torches videos of peasants who lost their coverage and who are saddled with enormous premium increases.

We can get there if we avoid doing two stupid things. I'm going to irk the Ted Cruz cadre, but another shutdown will wreck the best political advantage we have ever had against Barack Obama. Another shutdown is the one thing - arguably theonlything - that will revive the media frame of "Evil Republicans vs. St. Obama" effectively. The post hoc ergo propter hoc belief that the shutdown caused Obamacare's troubles is delusional. Obamacare was always going to be an in-your-face stinker that ordinary Americas understood, and for which there was no emotionally effective response by Obama. We just delayed the beatings by a couple of weeks.

Shutdown 2.0 is precisely what Obama needs now. If you pursue it in hopes of repeal, or to build a bigger email list, or for a 2016 primary strategy, then you're responsible for letting the Democrats slip the trap. Oh, and Harry Reid still has the votes to beat you on a shutdown.

We also need to avoid another strategic error: the irrational desire to legislate fixes for Obamacare. The Upton bill is done, and dead in the Senate, but if the GOP starts tweaking Obamacare, Republicans will be responsible for reanimating the monster.

Don't tweak. Offer them full repeal only. Over and over. Upton showed a crack in their coalition. The tension and fear is building. Build a plan to pressure vulnerable red state Democrats. Hang the stories of the victims of Obamacare around their necks. Make them bleed. Make them own it. Stretch out the pain until consumer and voter pressure does your work for you.

It's important to not allow them to make an easy, one-time vote and then run home saying, "I know we built the monster. I know, I was there in the lab. I know I popped champagne when it came to life. But now I'm with you, friends! I voted to fix it! I'm a Blue-Dog centrist! Damn, I wish Baron von Obama had done this better! No one could foresee the creature's murderous rampage!"

No issue has the potential to cause more damage to the Democrats in 2014 and beyond than Obamacare. Let the Democrats' monster rage.
Posted by: Beavis || 11/16/2013 10:30 || Comments || Link || E-Mail|| [574 views] Top|| File under:
Thus Spake Obama -Steyn
Still, as historian Michael Beschloss pronounced the day after his election, he's "probably the smartest guy ever to become president." Naturally, Obama shares this assessment. As he assured us five years ago, "I know more about policies on any particular issue than my policy directors." Well, apart from his signature health-care policy. That's a mystery to him. "I was not informed directly that the website would not be working," he told us. The buck stops with something called "the executive branch," which is apparently nothing to do with him. As evidence that he was entirely out of the loop, he offered this:

Had I been I informed, I wouldn't be going out saying, "Boy, this is going to be great." You know, I'm accused of a lot of things, but I don't think I'm stupid enough to go around saying, "This is going to be like shopping on Amazon or Travelocity," a week before the website opens, if I thought that it wasn't going to work.

Ooooo-kay. So, if I follow correctly, the smartest president ever is not smart enough to ensure that his website works; he's not smart enough to inquire of others as to whether his website works; he's not smart enough to check that his website works before he goes out and tells people what a great website experience they're in for. But he is smart enough to know that he's not stupid enough to go around bragging about how well it works if he'd already been informed that it doesn't work. So he's smart enough to know that if he'd known what he didn't know he'd know enough not to let it be known that he knew nothing. The country's in the very best of hands.

Michael Beschloss is right: This is what it means to be smart in a neo-monarchical America. Obama spake, and it shall be so. And, if it turns out not to be so, why pick on him? He talks a good Royal Proclamation; why get hung up on details?
Posted by: Beavis || 11/16/2013 00:00 || Comments || Link || E-Mail|| [349 views] Top|| File under:
Understanding and Forgiveness
From Jonah Goldberg's G-File email, too much fun not to share. As penance, I shall ask all of you to subscribe to his work and buy his latest book, which you should do anyway.

There's something almost poignant in jihadis asking for "understanding and forgiveness" for beheading a fellow jihadi by mistake. This reminded me of the al-Qaeda letter from a few months ago that everyone was comparing to Office Space (Apparently Khaled Abu Abbas wouldn't return calls or file his expense reports on time. No word on whether he obsessively clung to his red stapler).

Anyway, I kind of like the idea of the interoffice e-mail explaining to staff what happened with the beheading.


Hi Everyone,

First let me say that sign-ups for dead-goat polo are almost complete. Practices will be every Thursday after evening prayers. I really feel good about our prospects to go all the way this year. And, if you can, please bring your own dead goat. We can always use extras.

Also, please people, can you please remember that we empty out the cool-food cave every Friday. Sometimes the hummus really piles up in there. And label your containers, people! And not just your first name, otherwise almost everything will be marked "Property of Mohammed! Do not eat."

Anyway, the reason I'm writing should be obvious. Last week we got our signals crossed and beheaded Mohammed Fares. Now I understand that Omar and Mohammed (that is "Fat Mohammed" -- see what I mean, guys? So many Mohammeds!) didn't know Fares. But he was a good guy. He hated all the right people. Always talked about wanting to kill the Jews, the Christians, the atheists, etc.

Anyway, let me say this clearly: Please check IDs before cutting off someone's head. I understand mistakes happen, but c'mon. You know how awkward this is going to make the next inter-agency meeting? He was supposed to bring the doughnuts.

Oh, but there is some good news. Fares was the best player on Ahrar al-Sham's dead-goat polo team. Playoffs, here we come!
Posted by: Steve White || 11/16/2013 00:00 || Comments || Link || E-Mail|| [239 views] Top|| File under:
The Affordable Boat Act of 2014
...note to Jerkface, etal.: This is linked to what is called "Satire" which, without a core of truth, would be pointless...
Posted by: Uncle Phester || 11/16/2013 00:00 || Comments || Link || E-Mail|| [398 views] Top|| File under:
Is Obama Done?
"Worship has turned to anger for some. No one likes to be duped by a charlatan."
...heh...
Posted by: Uncle Phester || 11/16/2013 00:00 || Comments || Link || E-Mail|| [907 views] Top|| File under:
Home Front: WoT
The demise of Pax Americana
By CAROLINE B. GLICK

[Jpost] What happened in Geneva last week was the most significant international event since the collapse of the Soviet Union in 1991. The collapse of the Soviet Union signaled the rise of the United States as the sole global superpower. The developments in the six-party nuclear talks with Iran in Geneva last week signaled the end of American world leadership.

Global leadership is based on two things -- power and credibility. The United States remains the most powerful actor in the world. But last week, American credibility was shattered.

...Any US ally is now on notice that US promises -- even if based on US interests -- are not reliable. American commitments can expire the next time America elects a radical to the White House.
Posted by: g(r)omgoru || 11/16/2013 06:53 || Comments || Link || E-Mail|| [526 views] Top|| File under:
India-Pakistan
Old partners split 'formally'
[Dawn] WHEN did the Jamaat-e-Islami
...The Islamic Society, founded in 1941 in Lahore by Maulana Sayyid Abul Ala Maududi, aka The Great Apostosizer. The Jamaat opposed the independence of Bangladesh but has operated an independent branch there since 1975. It maintains close ties with international Mohammedan groups such as the Moslem Brotherhood. the Taliban, and al-Qaeda. The Jamaat's objectives are the establishment of a pure Islamic state, governed by Sharia law. It is distinguished by its xenophobia, and its opposition to Westernization, capitalism, socialism, secularism, and liberalist social mores...
have it so good on the national stage the last time?

Perhaps in the old ideological days when this country was divided across the left and the right. Or before the days it resigned to playing second fiddle to the PML of
Nawaz Sharif.
Continued on Page 49
Posted by: Fred || 11/16/2013 00:00 || Comments || Link || E-Mail|| [298 views] Top|| File under: Jamaat-e-Islami
Who's in the News
31
[untagged]
4
Arab Spring
3
Govt of Syria
2
Govt of Pakistan
2
Boko Haram
1
TTP
1
al-Qaeda in Europe
1
Abu Sayyaf
1
Hezbollah
1
Jamaat-e-Islami
1
Pirates
1
Thai Insurgency
1
al-Qaeda in Pakistan
Bookmark
E-Mail Me
The Classics
The O Club
Rantburg Store
The Bloids
The Never-ending Story
Thugburg
Gulf War I
The Way We Were
Bio
Merry-Go-Blog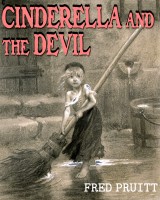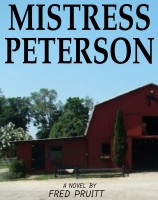 On Sale now!


A multi-volume chronology and reference guide set detailing three years of the Mexican Drug War between 2010 and 2012.

Rantburg.com and borderlandbeat.com correspondent and author Chris Covert presents his first non-fiction work detailing the drug and gang related violence in Mexico.

Chris gives us Mexican press dispatches of drug and gang war violence over three years, presented in a multi volume set intended to chronicle the death, violence and mayhem which has dominated Mexico for six years.
Click here for more information


Meet the Mods
In no particular order...


Steve White
Seafarious
Pappy
lotp
Scooter McGruder
john frum
tu3031
badanov
sherry
ryuge
GolfBravoUSMC
Bright Pebbles
trailing wife
Gloria
Fred
Besoeker
Glenmore
Frank G
3dc
Skidmark
Alaska Paul



Better than the average link...



Rantburg was assembled from recycled algorithms in the United States of America. No trees were destroyed in the production of this weblog. We did hurt some, though. Sorry.
54.237.183.249