-Lurid Crime Tales-
Wayne Allyn Root - The Real Ukraine Scandal Leads to the Clinton Foundation
[WeAreSC - Oct 2019 article] President Trump has the highest approval rating among Republicans in history. 95%. No one is impeaching this president.

Now, let's discuss why this is happening.

Ukraine donated more money to the Clinton Foundation than China, UK, France, Germany or Saudi Arabia.

Why would all this cash be coming from tiny Ukraine?

Because tiny Ukraine was the recipient of billions of dollars in US-taxpayer funded aid. It's a million miles away. No one was watching. Leading Democrats extorted kickbacks on all this US foreign aid.

Democrats under Obama got rich. Democrats treated Ukraine as their personal fiefdom. This is how politics works in the DC Swamp.

I've been writing about the role of the Clinton Foundation for years. It's my opinion the central role of the Clinton Foundation is to extort and launder bribes from foreign countries.

But if I'm wrong, why is this US charity based offshore? A charity owes no taxes on donations. So why not base your bank accounts in the USA?

Because they don't have to report to the US government what comes in, or where the money is going. Simple: Offshore = no reporting. The Clinton Foundation could not afford to have anyone look at their books.

In my opinion, Hillary was running her version of the Gambino Crime Family slush fund. Jimmy Hoffa and the teamsters had nothing on the Clintons. And everyone in the Democrat Party and Deep State got a piece, to insure no one would rat.

Ukraine is the key to this massive Democrat scandal. But Biden was just the tip of the iceberg. This is all about the Obama and Clinton Crime Families.

I believe Trump's phone call to Ukraine's president set off alarm bells. Trump is digging in places no one has ever dared dig before. He could expose the extortion and bribery racket of leading Democrats. That's why the Deep State decided to come after Trump. He's messing with their livelihood. He's upsetting their apple cart. If he's allowed to investigate, the jig is up.

I believe Obama named Biden his sacrificial lamb, just in case Hillary didn't win and all of this could not be covered up. Biden is a crook. But he's a careless fool too. It was easy to make him the fall guy.

Trust me. This is Obama and Hillary's scandal. Biden is just an order taker.

So, let me make this clear to Democrats: We have your number. Justice will be served. And you're never, ever impeaching our hero, President Trump.

This isn't Ukraine. We don't punish the investigator in the United States of America. We punish the criminals.

Enter Joe Biden. Few in the Democrat Party wanted an old white guy as the nominee anyway. Especially Obama. In order to frame Trump, Biden had to be sacrificed. In my opinion, this second-hand "whistleblower" was meant to kill two birds with one stone: Trump and Biden. Biden is the Democrats' fall guy.

But the real story is about the Clintons, the Clinton Foundation, Obama, Pelosi, Kerry and many other powerful Democrats. Their fingerprints are all over Ukraine. Forget about the high-paying jobs for their family members. This goes much deeper. touched the third rail of Democrat/Deep State/DC Swamp politics. He asked Ukraine's President to investigate massive Democrat corruption and theft of taxpayer money.

Suddenly alarm bells went off at the DNC. I believe Trump is about to expose the biggest scandal in US political history. Trump is about to put powerful people in prison. Trump is about to destroy the Democrat Party and expose the Deep State. Trump is not getting thrown out of office. Not with his remarkable record of economic success for the average American worker. Not going to happen.

63 million Trump voters will insure that never happens. We have your back, Mr. President.
Posted by: Besoeker || 11/13/2019 08:53 || Comments || Link || E-Mail|| [502 views] Top|| File under:
Joe Rogan: They Snapped Jeffrey Epstein's Neck
Joe Rogan is looking suicidal already, don't you think?

"they do it to have shit over them"

Now we're getting somewhere. Next, understand that in a perverted mind, there are things more valuable than money. Then you'll begin to understand the levers of power, and how politicians you thought were on your side could make terrible deals. After that, you'll come to terms with the reality that sex slavery is currency for those so elite that cash cannot buy favors.
Posted by: Herb McCoy || 11/13/2019 00:00 || Comments || Link || E-Mail|| [336 views] Top|| File under:
Economy
The Truth About Income Inequality
h/t Instapundit


Never in American history has the debate over income inequality so dominated the public square, with Democratic presidential candidates and congressional leaders calling for massive tax increases and federal expenditures to redistribute the nation's income. Unfortunately, official measures of income inequality, the numbers being debated, are profoundly distorted by what the Census Bureau chooses to count as household income.

The published census data for 2017 portray the top quintile of households as having almost 17 times as much income as the bottom quintile. But this picture is false. The measure fails to account for the one-third of all household income paid in federal, state and local taxes. Since households in the top income quintile pay almost two-thirds of all taxes, ignoring the earned income lost to taxes substantially overstates inequality.

The Census Bureau also fails to count $1.9 trillion in annual public transfer payments to American households. The bureau ignores transfer payments from some 95 federal programs such as Medicare, Medicaid and food stamps, which make up more than 40% of federal spending, along with dozens of state and local programs. Government transfers provide 89% of all resources available to the bottom income quintile of households and more than half of the total resources available to the second quintile.

In all, leaving out taxes and most transfers overstates inequality by more than 300%, as measured by the ratio of the top quintile's income to the bottom quintile's. More than 80% of all taxes are paid by the top two quintiles, and more than 70% of all government transfer payments go to the bottom two quintiles.

Posted by: g(r)omgoru || 11/13/2019 11:06 || Comments || Link || E-Mail|| [216 views] Top|| File under:
The US could end up running on gasoline forever, leaving electric vehicles to China and Europe
[Business Insider] In the decade I've been covering the auto industry, I've never seen a bigger mismatch between market expectations for electric vehicles and market realities.

Back in 2010, I was standing in the parking lot of Dodger Stadium in Los Angeles to hear then-Nissan CEO Carlos Ghosn proclaim that by 2020, 10% of the auto market worldwide would be electric. The occasion was the introduction of Nissan's Leaf EV, a car that's still on sale today, even though Ghosn's career is in ruins as he awaits trial in Japan on allegations of financial malfeasance.

The global market for plug-in electric vehicles ‐ and that's plug-in gas-electric hybrids as well all-electric battery vehicles, aka BEVs ‐ stand at about 2% on the eve of Ghosn's benchmark year.

A decade is more than enough time for a market to develop for a new type of vehicle. It's happened again and again, with everything from muscle cars to front-wheel-drive sedans to minivans. That EV sales growth has been so weak, relative to expectations, means consumers fundamentally don't want the cars.

It gives me no joy to report this. In the US ‐ the most competitive market ‐ consumers don't want hybrids, either. They do want SUVs and pickups. While this trend has been great for automakers' bottom lines (SUVs and pickups are highly profitable), it's not going to rescue the planet from climate change. I have three children and I don't want them to inherit blistering winds in summer and savage hurricanes in winter.
Posted by: Besoeker || 11/13/2019 09:14 || Comments || Link || E-Mail|| [378 views] Top|| File under:
Home Front: Politix
Watchdog report on Russia probe nears public release
WASHINGTON (AP) ‐ The Justice Department's watchdog is nearing the release of its report on the early stages of the FBI's Russia investigation, a document likely to revive debate about a politically charged probe that shadowed President Donald Trump's administration from the outset.

The inspector general in recent days has invited witnesses and their lawyers who were interviewed for the report to review portions of a draft this week and next, a critical final step toward making the document public, according to multiple people familiar with the process who insisted on anonymity to discuss it.

As part of that process, the people will have opportunities to raise concerns or suggest potential edits, making it unclear precisely when in the coming weeks a final version could be ready for release. Inspector General Michael Horowitz told Congress in a letter last month that he did not expect a lengthy review period and that he intended to make as much of the report public as possible, with minimal redactions.
Posted by: Besoeker || 11/13/2019 04:53 || Comments || Link || E-Mail|| [191 views] Top|| File under:
Hillary Clinton Says She Is Being Urged To Run By Many, Many, Many Voices In Her Head
[Babylon Bee] UK‐In an interview with the BBC, Hillary Clinton said she is being urged to run for president in 2020 by "many, many, many" voices in her head.

"I'm under enormous pressure from many, many, many voices in my head to think about it," she said. She went on, elaborating on all the voices that echo inside her head all day long. "There's Bob---he's nice. And Carl, he's a swell guy, very supportive. Then there's this voice that sounds like Christopher Walken. He's kind of a jerk sometimes, but even he's on board with me running again."

Pressed for a solid figure, she said there's "at least a few thousand" of these voices that want her to run, and she promised to think about it in order to appease the voices. Clinton also said the voices have told her she's done a great job as president in her first term and they "can't wait" to see how much she can accomplish for the country should she be elected a second time.
Posted by: Besoeker || 11/13/2019 02:21 || Comments || Link || E-Mail|| [594 views] Top|| File under:
"Monumentally Evil": Bill Whittle Explodes Over Trump Impeachment Hearings (video)
[Whatafinger an alternative to Drudge] Visit The Patriot Post: America's News Digest http://bit.ly/32UoHmH ‐‐ Bill Whittle, in an epic rant, explodes over the Democratic 2016 election do-over charade called impeachment hearings. Watch this as your pre-game show for ‐ or in lieu of ‐ the House hearings. The gloves come off as Bill calls the hearings "absolutely, monumentally, evil." Is the Constitutional process of impeachment dead? Will every future president be impeached?Bill Whittle pays Scott Ott to ask provocative ambush questions, and to defend the views of the Progressive Left, because he's not afraid of their ideas, or their tactics. Bill and Scott put on a daily clinic on engaging and defeating the Leftist narrative. This comes to you five times each week thanks to the Members at BillWhittle.com. To join us, visit the website. Listen to this show on the go on your favorite podcast player. http://bit.ly/BWN-Podcasts
Posted by: Besoeker || 11/13/2019 02:02 || Comments || Link || E-Mail|| [197 views] Top|| File under:
Interagency Consensus: Another Term For: Deep State
[Red State] As the Ukraine phone call saga unfolds, those of us following the drama have become aware of a new term, "The Interagency." The Interagency, is the de rigeur term for what has improperly become a decision making component of the National Security apparatus that bypasses or in extreme cases, overturns the Article II authority of the President of these United States. This unelected group of individuals representing different agencies (hence the term, "Interagency") appears to believe that they, by virtue of their vast knowledge and experience, should be the rightfully making foreign policy decisions, not the duly elected President.

This attitude has become so prolific, that serving military officers seem to believe that their opinions outweigh those of The President. Moreover, they appear to believe that they, not The President, actually get to determine U.S. Foreign Policy. Witness the opening statement to Congress by Lieutenant Colonel Alexander Vindman, a mid level staffer on the National Security Council, emphasis mine

In the Spring of 2019, I became aware of outside influencers promoting a false narrative of Ukraine inconsistent with the consensus views of the interagency. This narrative was harmful to U.S. government policy. While my interagency colleagues and I were becoming increasingly optimistic on Ukraine's prospects, this alternative narrative undermined U.S. government efforts to expand cooperation with Ukraine.

"...harmful to U.S, government policy." Where does this young officer get off?! Doesn't he know that according to Article II of the U.S. Constitution, that it is The President of these United States who determines foreign policy? Doesn't he know from his attendance at the Army's Command and General Staff Officer Course that he is a staff officer? Doesn't he know that his role is merely advisory? Apparently not.

Giving him a huge benefit of the doubt, I believe at some time in the past, he possibly did. But like many in the deep state, those who were once apolitical, he has become enamored of his own abilities and his own place in the government universe. I believe these folks truly believe that they, not the elected officials who happen to pass through every four years, should be determining the course of U.S. foreign Policy and Intelligence. They, after all, are ever so much more qualified to decide such things...at least that is what's apparent from Vindman's testimony.
Posted by: Besoeker || 11/13/2019 01:45 || Comments || Link || E-Mail|| [161 views] Top|| File under:
The Impeachment Hearings Are the Beginning of the End
[Townhall] Benjamin Franklin once said, "When you're testing to see how deep the water is, never use two feet." That's a bit of simple wisdom many in the current Congress should have heeded. As the long-awaited public impeachment hearings kick off, one thing has become painfully obvious: the Democrats are in trouble. They have gone all in on their quest for impeachment and now they have to deliver, not just to their base, but to the country. After three long years of promising proof of Trump's corruption, collusion, and contempt for the very basic institutions of our government, Democrats now have to turn over their cards and show the country what they have. If they can't produce a smoking gun, if they don't have a knock-out punch, then their party is in serious trouble.

From "quid pro quo" to "extortion" to "abuse of power," impeachment hungry Democrats have tossed around plenty of buzzwords and innuendo, backed up by hearsay, supposition, and biased opinion. Through carefully coordinated leaks and a selectively stage-managed production of transcripts, Adam Schiff and his team have been able to paint a very fuzzy picture of what they would like the country to believe, that President Trump used the full force of his office to pursue a political end. Yet what they have not been able to do is close the deal. They have not been able to establish that any of their beliefs are facts, that any of their dreams are realities. And it is not going to get any easier.

Nancy Pelosi has consistently promised that she would not pursue impeachment absent clear and overwhelming bipartisan support. With all Members of Congress able to review the transcripts of the closed-door testimony, as well as consider any other evidence thus far collected, Democrats have failed to sway even a single Republican vote, not to mention move the needle with the general public. That is not a good sign considering that Democrats have held all of the cards and controlled all of the optics thus far.

Now, open, public hearings are to commence. Still under the control of Adam Schiff, yet televised to an entire nation. Now, the general public will see a cross-examination of witnesses. The public will hear "my opinion" nearly as often as they have heard "quid pro quo." The pubic will hear "I learned secondhand" at least as much as they have heard a compliant media say, "witnesses have confirmed." Perhaps most importantly, the country will witness every single time Adam Schiff overrules a Republican question or request to call a witness to refute the narrative. In short, even though Schiff and the Democrats will still have an iron clad grip on the process, their unfettered control of the optics and narrative will fade, along with any hope of bipartisan support ‐ public or Congressional. Their one-sidedness will be exposed for all to see.

The question then becomes, after failing to garner any Republican support, or to bring the public along on their quest, would the Democrats still move towards a formal impeachment? They will undoubtedly be able to muster the 218 votes in the House, but where would that leave them? The matter must, Constitutionally, move to the Senate, where impeachment minded Democrats are not in control. A Senate where a formal impeachment trial would generate considerably more national attention than the House hearings. A Senate where each and every witness Adam Schiff declined to call will be compelled to testify. A Senate where dreams of President Trump's removal may be dead on arrival, but a very public acquittal and exoneration would surely ensue.

Posted by: Besoeker || 11/13/2019 01:22 || Comments || Link || E-Mail|| [344 views] Top|| File under:
Israel-Palestine-Jordan
Hamas's Islamic Jihad Dilemma
[Jpost] The Iranian-backed Paleostinian Islamic Jihad


...created after many members of the Egyptian Moslem Brotherhood decided the organization was becoming too moderate. Operations were conducted out of Egypt until 1981 when the group was exiled after the assassination of President Anwar Sadat. They worked out of Gaza until they were exiled to Lebanon in 1987, where they clove tightly to Hezbollah. In 1989 they moved to Damascus, where they remain a subsidiary of Hezbollah...


(PIJ), whose senior commander Bahaa Abu al-Ata was killed by Israel on Tuesday, has been causing headaches not only for Israel, but also for the Egyptians and

Hamas, a contraction of the Arabic words for "frothing at the mouth",

.

The

liquidation

of al-Ata came as a surprise to PIJ leaders, who rushed to announce that their group was now at war with Israel. Paleostinians in the Gazoo
Continued on Page 49
Posted by: trailing wife || 11/13/2019 01:09 || Comments || Link || E-Mail|| [109 views] Top|| File under: Islamic Jihad (Palestian)
Home Front: Culture Wars
An Open Letter to Greta Thunberg
h/t Instapundit


[FrontPage] ...Yes, we have betrayed you: by capitulating the world of leadership to bored, attention-deficit children who spout bromides, platitudes and slogans that a rudderless and morally relativistic culture accepts because a significant number of its denizens have become intellectually bankrupt and morally lazy.

The logical endpoint of your ecological vision would see us living in primeval conditions eking out an existence in jungle swamps in which we would regard poisonous snakes and man-eating tigers as our moral equals. We would have to adapt ourselves to nature rather than adapt nature to meet our needs, like all members of civilized civilizations do. Your vision would see us foraging for mushrooms and plants without knowing which were inimical to our digestive systems. Under your system we would swelter from heat, die from rampant plagues and starvation because there will be no air-conditioning units, no sophisticated plumbing and irrigations and sewer systems, no anti-bacterial soap made from animal matter, no pesticides and chemicals to sanitize our food and drinking supplies: just one primordial swamp of human putrefaction.


IMO, it's all our fault for giving our educational into the hands of pretend intellectuals.
Posted by: g(r)omgoru || 11/13/2019 03:22 || Comments || Link || E-Mail|| [370 views] Top|| File under:
Who's in the News
41
[untagged]
5
Govt of Iraq
4
Arab Spring
3
Islamic State
2
Islamic Jihad (Palestian)
2
Govt of Iran
2
Hezbollah
2
Lashkar e-Taiba
2
Sublime Porte
2
Taliban
1
Commies
1
Jamaat-e-Ulema Islami
1
Jamaat-ul-Mujahideen Bangladesh (IS)
1
TTP
1
Moslem Colonists
1
Govt of Pakistan
1
Govt of Saudi Arabia
1
Narcos
1
Govt of Iran Proxies
Bookmark
E-Mail Me
The Classics
The O Club
Rantburg Store
The Bloids
The Never-ending Story
Thugburg
Gulf War I
The Way We Were
Bio
Merry-Go-Blog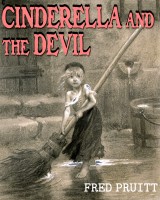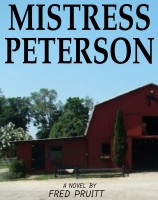 On Sale now!


A multi-volume chronology and reference guide set detailing three years of the Mexican Drug War between 2010 and 2012.

Rantburg.com and borderlandbeat.com correspondent and author Chris Covert presents his first non-fiction work detailing the drug and gang related violence in Mexico.

Chris gives us Mexican press dispatches of drug and gang war violence over three years, presented in a multi volume set intended to chronicle the death, violence and mayhem which has dominated Mexico for six years.
Click here for more information


Meet the Mods
In no particular order...


Steve White
Seafarious
Pappy
lotp
Scooter McGruder
john frum
tu3031
badanov
sherry
ryuge
GolfBravoUSMC
Bright Pebbles
trailing wife
Gloria
Fred
Besoeker
Glenmore
Frank G
3dc
Skidmark
Alaska Paul



Better than the average link...



Rantburg was assembled from recycled algorithms in the United States of America. No trees were destroyed in the production of this weblog. We did hurt some, though. Sorry.
3.216.28.250