-Lurid Crime Tales-
Bob Woodward: Milley's Call with China was Made 'in the Interest of Protecting the Country'
[Townhall] The Washington Post's Bob Woodward claimed that Joint Chiefs of Staff Chairman Gen. Mark Milley's calls to his Chinese counterpart in the final months of the Trump presidency were made "in the interest of protecting the country."

Last week, Woodward and his colleague Robert Costa released an excerpt from their upcoming book, "Peril," that detailed two secret calls, one on Oct. 30 and another on Jan. 8, that were made to Gen. Li Zuocheng of the People's Liberation Army, where Milley allegedly ensured China that the U.S. would not strike and that he would give them a heads up in the event that an attack was planned by former President Donald Trump, who was not made aware of the calls.

Woodward, during a Monday appearance on MSNBC's "The Last Word," suggested that Milley's calls to Li were justified because "sensitive intelligence" showed that, in the days leading up to the 2020 election, the Chinese believed the U.S. was "going to launch an attack on them."


Posted by: Besoeker || 09/22/2021 04:01 || Comments || Link || E-Mail|| [212 views] Top|| File under: Commies
-Short Attention Span Theater-
The Villages is a retirement 'paradise' ‐ so why is that a problem?
[Market Watch] More older adults realize that intergenerational connections are not just valuable for them but for their communities and country.

The Villages, a master-planned retirement community in central Florida, is the fastest-growing metropolitan area in the U.S., we learned from the 2020 Census. In a demographically changing and urbanizing America, this predominantly white, politically conservative stronghold bucked the trend as retirees lured by warm winters and pastel-hued homes surrounded by golf carts and pickleball courts, flocked in.

We are all free to choose how and where we want to live, of course, and new housing solutions for the rapidly growing population of older Americans are needed. But, to be honest, if communities like the Villages represent the future of aging, please count me, and many of us, out.
Posted by: Besoeker || 09/22/2021 06:59 || Comments || Link || E-Mail|| [288 views] Top|| File under:
-Land of the Free
The Case of General Milley Is a Test of America's Constitutional Republic
[Townhall] We live in dangerous times, possibly the most dangerous period in American history since the Civil War.

This time, the threat is not that the country will split, although there are many on the left and right side of the political spectrum who openly wish for that, sans the violence of a civil war.

Now, the threat is arguably worse. The danger is that the United States' fundamental institutional framework will be eroded and eventually overthrown by military leaders who are allowed to act as if they are not subservient to the nation's civilian authorities. If high ranking military officers believe the chain of command no longer applies to them—that they, not the commander in chief, decides on foreign policy and possible military action—history indicates we won't have a Constitutional republic soon.

In the United States, the military serves under and takes direction from civilian authorities, in this case the president of the United States as commander in chief. We've yet to have an attempted coup by the military.
Posted by: Besoeker || 09/22/2021 06:41 || Comments || Link || E-Mail|| [132 views] Top|| File under:
Africa North
Russian PMCs in Mali
Direct Translation via Google Translate. Edited.

Russian military journalist Boris Rozhin discusses the newly realized presence of Russian PMC Wagner in Mali, a presence which sent French influence speedily packing from the region.

A graphic is included in his blog which shows Wagner's influence in Africa to date.
[ColonelCassad] According to other publications, the Malian military junta allegedly wants to sign a contract for the deployment of 1000 Russian PMCs in

Mali

, who will train the local military to more or less acceptable standards. The contract value is 9.1 million euros.

In addition, the French argue that the military junta, in addition to money, is ready to consider issues related to mining in Mali, which the French themselves counted on.

African countries, which noted the military presence of PMC "

Wagner

" and which were credited with contacts with this PMC.

This again refers to the question that Mali is far from the first country here.

In fact, such options for Russian PMCs in the French sphere of influence stem from the general weakness of France, which cannot ensure control over them, which leads to the fact that the boundaries of the spheres of influence in Africa are beginning to change. The CAR has already dropped out of the French sphere of influence, now Mali is next in line.

The visit of the French Minister of Defense is intended to support attempts to negotiate with the local military junta in order to prevent Russians or Turks from settling in Mali instead of France, who also show interest in the situation in Mali and were also accused of involvement in the military coup that overthrew the pro-French president.

It is also worth noting that the head of European diplomacy Borrell is already threatening the Malian military junta that its agreements with PMC Wagner will seriously affect Mali's relations with the EU. The local military junta insists that it is its own business, with whom to do business and that it will not tolerate external dictatorship.

So the ending of the film "Shugaley 3" really transparently hints at the next place of work of the heroes of the films "Tourist", "Solntsepek" and "Shugaley".
I have yet to watch Shugaley, but it appears to be a documentary about Wagner's presence in Libya. The language used in the film in the link is Turkish, but it is translatable. The "heroes" theme Rozhin writes of concerns how Wagner operatives were written into the end of the recently released Russian war film "Sunshine", and how they are portrayed in Tourist film.
As an aside it is interesting to note that while Hollywood is worried about how many homosexual references can be packed into films and television, the Russians are preparing their next generation of young men for love of country through its military.
Thus, the slogans of local blacks who asked Putin to send troops to Mali can really be realized in this way, unless, of course, France can catch hold of its crumbling positions in this country. The Kremlin's official position on this matter has not changed. There were no Russian military on the territory of Mali.

French sphere of influence in Africa: The CAR has already dropped out of it. Mali is now under threat.

In general, this story is twofold. On the one hand, it all looks like a business in third world countries - security services in exchange for money and access to resources. On the other hand, it can be viewed from this perspective - the Russian Federation, by indirect actions using unofficial tools, creates problems for France (just like France is trying to create problems for the Russian Federation in the CAR by supporting some rebel groups) in order to make it accommodating in other issues because the problem created is already an element of potential bargaining, which may include not only Africa.

It will be interesting to see the development of this story, because the complete loss of Mali from the French sphere of influence will be a severe blow to the entire neo-colonial empire of France in northwest Africa. Judging by the fact that Brussels is also worried, the French are already trying with might and main to find support at the EU level in order to stay in Mali.
Posted by: badanov || 09/22/2021 00:00 || Comments || Link || E-Mail|| [109 views] Top|| File under:
Caucasus/Russia/Central Asia
A university Professor, continuing the lecture during the shooting, did everything right
Direct Translation via Google Translate. Edited.


By Aleksandr Kots

[KP] Perhaps Oleg Syromyatnikov himself did not fully understand what was happening. It's not every day that an armed psycho breaks into your house. But instinctively he did it right.

Scary video surveillance footage at the University of

Perm

. The girl walks along the corridor of one of the buildings, as if nothing had happened. Either she underestimated the threat, or she took what was happening as someone's joke. She's not in the least scared. Suddenly, a killer with a shotgun comes out from around the corner and fires a shot. The girl falls to the floor .

Students who locked themselves in other offices could not see this, but staying indoors at that time was the only right decision. Today many criticize the professor of the Department of Russian Language and Stylistics at Perm University, Doctor of Philology Oleg Syromyatnikov, who, instead of running around the office, pulling out his last hair and shouting "Everything is lost!", calmly continued his lecture.

What else should he have done? Give in to the panic that was spreading through the university chat rooms? To chase children along the corridors towards an armed man? The professor did not know in which building, on which floor the criminal was.

The retired police lieutenant colonel simply could not trust the information from the chats. And he did the right thing. Even the official account of the University in those minutes gave incorrect information, including about the killer's weapons, which were supposedly traumatic. Start throwing students out of windows , providing fractures at best? What if the killer will shoot at the fleeing.

The iron door is locked, those sitting inside are protected from outside intrusion. The dean on the phone says to stay put and continue the lesson. An adult needs to calm down children and put out the incipient panic. What to do? You can sit around and pray, whipping up an already panicky mood. Or you can pretend that nothing is happening, just teachings, and with your confidence inspire confidence in frightened students.

Perhaps Oleg Syromyatnikov himself did not fully understand what was happening. It's not every day that an armed psycho breaks into your house. But instinctively he did it right. As did the teachers in other classrooms, who closed the children with a key.

I hope that the investigators who are now checking the actions of this teacher will put themselves in the shoes of the parents of the students who happened to be in that auditorium that day. And those who came out of it not through the window, but through the door - with their own feet. This is the main and only result by which one can "judge" Syromyatnikov. I must say thank you to Oleg Ivanovich, and not to bother him with checks.

Aleksandr Kots is a military journalist who writes for Komsolmol Pravda
Posted by: badanov || 09/22/2021 00:00 || Comments || Link || E-Mail|| [102 views] Top|| File under:
New Russian biopic about Russian actor Sergey Bodrov
Via Russian military journalist Boris Rozhin.

A new documentary about the life of a young Russian actor whose life was all too short at age 30, is set for release October 7th.

For his brief time in the movies he acted in three of the most iconic Russian films, 1996 to 2002: Brother, Brother 2 and Prisoner of the Mountains.

The following is the trailer, in Russian but translatable.


Posted by: badanov || 09/22/2021 00:00 || Comments || Link || E-Mail|| [43 views] Top|| File under:
China-Japan-Koreas
Evergrande: Huge debt threatens to collapse, a big hit to markets but where did the money go
By Paul Wallis

[DigitalJournal] Just about everybody in the world has been saying for years that the world's overheated property market was a rising risk. China's

Evergrande

is scaring the hell out of the property and credit markets. The group has $305 billion in debt. It's behind on debt payments. A turgid litany of headlines is looking increasingly doom-laden.

These gigantic debts are currently "assets" to Evergrande's lenders. Some or all of the $305 billion is on balance sheets as assets. Remove a few billion in assets from your balance sheets, and you get a mess. So a lot of major credit providers may lose those "assets" soon enough. The current bond deal scramble is just one debt, but there are many more. This issue isn't solved, and non-payments aren't resolved, either.

This practice of leveraging debt and borrowing against debts owed isn't exactly new. Global markets borrow and lend on this basis. Everyone borrows and lends to everyone else. When it gets to $305 billion vanishing into thin air, however, in a volatile, all-sectors-affected market like property, the ramifications are enormous. Other companies may default. Property prices could crash.

In China, the property market is worth about 25% of the entire economy. Evergrande is the second top company in the market. A lot of Chinese and foreign finance is sunk into Evergrande, directly and indirectly.

We're not talking about theoretical money here. The impact will be felt in hard cash, worldwide, if Evergrande collapses. A crash in the Chinese property market also has truly global reach:


Hits to property stocks could and probably would trash the related investment markets.

"Collateral damage," in the form of reduced general trade, goods, construction etc., simply due to the impact of lost money. You don't lose six figures and rush out spending.

A lot of lost jobs for future projects across the property spectrum. Another direct physical cash hit on the real economy.

General and possibly large losses to investors and property owners due to depressed property prices. (This typically affects property market borrowers, making their credit issues a lot worse.)

Possible runs on financial institutions as investors try to bail out of risky investments or get cash to manage their commitments.

Interest rate rises due to a credit squeeze.

Much more to the point – Chinese investors in foreign markets would have to reposition to manage risk in China. The Chinese property market could be absolutely smashed.

This in turn could (and almost certainly will) mean dumping properties on the market around the world, crashing their prices. Chinese property portfolios are huge, and directly affect local property markets. (Australia is a case in point, where Chinese money helped to fuel a pretty steep range of price increases, particularly in the higher end of the market.)



Read the rest at the link
Posted by: badanov || 09/22/2021 07:16 || Comments || Link || E-Mail|| [251 views] Top|| File under: Commies
Europe
Lies about Srebrenica genocide hide the truth about the massacre of Serbs in Sarajevo
Direct Translation via Google Translate. Edited.


E. Guskova's speech at the international conference "Results of the work of independent international commissions: Serbian victims in the civil war in Sarajevo 1991-1995. and the victims of all peoples in the region of Srebrenica 1992-1995 ", which was held at the Foundation for the Support of Public Diplomacy. A. M. Gorchakova September 14.

By Elena Guskova

[REGNUM] The current crisis on the territory of the former Yugoslavia, the collapse of the federation have become a tragedy not only for people of all nationalities of the former Yugoslavia, but also for the whole of Europe. Hundreds of thousands of dead, millions of refugees, mass crimes, hatred and cruelty, twisted destinies, destroyed churches and mosques, museums and libraries - these are the main milestones of this tragedy.

Events in BiH are complex and multifaceted, they include the problems of the peculiarities of the development of the three peoples, and the struggle for the creation of state formations, and the activities of the peacekeeping forces, and the most complex theater of military operations, when everyone was fighting against everyone.

Multinational Bosnia and Herzegovina was considered the most tolerant republic of Yugoslavia. Nobody believed in the possibility of interethnic clashes on its territory. And during the negotiations of the leaders of the republics of the SFRY about the fate of the federation, Bosnia and Herzegovina did not determine its position for a long time. Nevertheless, events in it developed in the most tragic way.

The Socialist Republic of Bosnia and Herzegovina, which was part of the SFRY, declared its independence in March 1992. Almost immediately after this, the escalation of interethnic contradictions began, which grew into a full-scale war that lasted until the end of 1995.

There are still questions about the Bosnian war that some politicians are reluctant to answer. For example, could the disintegration of the SFRY be made peaceful, why was the entire policy of Europe and the United States anti-Serb, and why did not Russia act as a guarantor of the objectivity of international organizations when considering the Balkan events?

The remainder of the text of this speech can be found here, in which the speaker accuses western intelligence agencies of fomenting the massacres in Bosnia and Herzgovina

Posted by: badanov || 09/22/2021 00:00 || Comments || Link || E-Mail|| [95 views] Top|| File under:
Government Corruption
Retired Wisconsin state Supreme Court justice cites 'evidence' of 2020 election wrongdoing
[WND] There's another crack in the facade that has been supported by establishment politicians and legacy media following last year's presidential election that there was nothing wrong, no mistakes, no fraud, nothing to see.

Michael Gableman, a retired Wisconsin state Supreme Court justice appointed to review that state's election integrity, has confirmed what could end up being a significant problem.

That is that there apparently is "some evidence" state officials did not follow established state law last November.

That's when Joe Biden narrowly won the state by a comparative handful of votes. He did the same in several other swing states that also revealed suspicious circumstances and through those tabulations won the White House.
Posted by: Besoeker || 09/22/2021 06:26 || Comments || Link || E-Mail|| [126 views] Top|| File under:
Dems Call For Infrastructure Spending To Build More Bridges For Haitian Migrants To Live Under
[Babylon Bee] WASHINGTON, D.C.—As over 12,000 mostly Haitian migrants continue to crowd into makeshift camps under a bridge in Del Rio, Texas, many in Washington are coming to realize that the situation is untenable. With Congress back in session Monday, Nancy Pelosi said, "These poor people, many of them families with young children, are packed under this bridge in sweltering heat and squalid conditions. The solution is obvious: we need to build more bridges for them to live under."

Fortunately for House Democrats, as well as for the suffering migrants, the $1 trillion infrastructure bill currently before Congress includes spending for bridges. "All we need to do," Speaker Pelosi added, "is put in a little more money for a few additional bridges, and then the one in Del Rio won't be so overcrowded. We plan to add bridges in Pennsylvania, Georgia, and Arizona where these voters, I mean hard working migrants, can go live."

A Democratic staffer, speaking off the record, explained: "Of course you need to understand that when we say 'bridges,' we may not mean 'bridges' in the traditional sense. Just as the word 'infrastructure' now means things like child care and health care, the word 'bridge' will now mean things like low-income housing developments. So, yeah, we're going to build some really nice bridges for these voters, I mean hard-working migrants."

Posted by: Besoeker || 09/22/2021 04:38 || Comments || Link || E-Mail|| [69 views] Top|| File under:
Writer Jack Cashill - How Durham Bombshell Made a 'Birther' Out of Me
[American Thinker] Upon reading special counsel John Durham's 27-page indictment of attorney Michael Sussman, I found myself asking, "Is there anything Perkins Coie lawyers would not do to keep their Democrat clients in power?" Thanks to Durham, we know they launched a cyberwar against candidate Donald Trump that makes their work on the Steele dossier seem half-hearted. What we need to know is whether their work in producing Barack Obama's birth certificate was any more legit than these other misadventures.

As to Sussman, he stands accused of lying to the FBI, "to wit, on or about September 19, 2016, the defendant stated to the General Counsel of the FBI that he was not acting on behalf of any client in conveying particular allegations concerning a Presidential candidate, when in truth, and in fact, and as the defendant well knew, he was acting on behalf of specific clients, namely, Tech Executive-I and the Clinton Campaign."

Durham could have summed up the charge in a page. Instead, he spent 27 pages outlining the skullduggery behind the deep state war on Donald Trump. According to Durham, Sussman worked with at least three high-tech firms, two university researchers, and several media outlets on a cyber smear campaign against candidate Trump that dwarfed the Steele dossier both in scope and in sophistication.
Posted by: Besoeker || 09/22/2021 03:51 || Comments || Link || E-Mail|| [186 views] Top|| File under:
Home Front: Politix
Hillary Clinton's 'bag of tricks' now revealed, says constitutional expert
[WND] A constitutional expert says the recent indictment of one of Hillary Clinton's campaign-linked lawyers for lying during the 2016 presidential election — where Clinton lost for her second time — has revealed the "bag of tricks" Democrats were using against then-candidate Donald Trump.

Jonathan Turley, the Shapiro Professor of Public Interest Law at George Washington University, explains in an online column about special counsel John Durham's new indictment of lawyer Michael Sussman.

He's accused of lying to the FBI, because testimony he provided to agents conflicted with his own testimony to a Senate committee.

But Turley explained the indictment "revealed quite a bit about how scandals are manufactured and manipulated in Washington."

He said lawyers can find themselves "in legal jeopardy when special prosecutors found them holding a 'bag of tricks.' A dirty trick in politics can be a thing of beauty for a campaign — until it boomerangs on the tricksters."

Turley pointed out the actual charge against Sussmann isn't as significant "as the supporting narrative and facts disclosed by Durham in this prosecution."

He said the more than two dozen pages of supporting material in the indictment fill in "a number of blanks" in "how the Clinton campaign pushed a false Russian collusion narrative despite the objections of its own researchers."

Turley singled out a comment from one of the Clinton campaign "researchers" who said, "You do realize that we will have to expose every trick we have in our bag" by moving forward on the scheme to create a false narrative about Trump.
Posted by: Besoeker || 09/22/2021 04:44 || Comments || Link || E-Mail|| [97 views] Top|| File under:
Who's in the News
36
[untagged]
5
Commies
5
Taliban/IEA
4
Islamic State
3
Boko Haram (ISIS)
2
Human Trafficking
2
Antifa/BLM
2
Arab Spring
1
Govt of Pakistain Proxies
1
Govt of Iran Proxies
1
Fulani Herdsmen (Boko Haram)
1
Muslim Brotherhood
1
Narcos
1
Ottoman Proxies
1
PLO
1
al-Shabaab (AQ)
1
Tin Hat Dictators, Presidents for Life,
1
Tin Hat Dictators, Presidents for Life, & Kleptocrats
1
[untagged]
Bookmark
E-Mail Me
The Classics
The O Club
Rantburg Store
The Bloids
The Never-ending Story
Thugburg
Gulf War I
The Way We Were
Bio
Merry-Go-Blog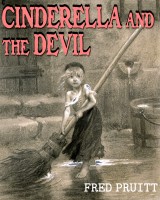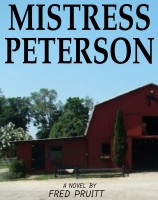 On Sale now!


A multi-volume chronology and reference guide set detailing three years of the Mexican Drug War between 2010 and 2012.

Rantburg.com and borderlandbeat.com correspondent and author Chris Covert presents his first non-fiction work detailing the drug and gang related violence in Mexico.

Chris gives us Mexican press dispatches of drug and gang war violence over three years, presented in a multi volume set intended to chronicle the death, violence and mayhem which has dominated Mexico for six years.
Click here for more information


Meet the Mods
In no particular order...


Steve White
Seafarious
Pappy
lotp
Scooter McGruder
john frum
tu3031
badanov
sherry
ryuge
GolfBravoUSMC
Bright Pebbles
trailing wife
Gloria
Fred
Besoeker
Glenmore
Frank G
3dc
Skidmark
Alaska Paul



Better than the average link...



Rantburg was assembled from recycled algorithms in the United States of America. No trees were destroyed in the production of this weblog. We did hurt some, though. Sorry.
35.153.100.128

Help keep the Burg running! Paypal: