Israel-Palestine-Jordan
Morsi: There are indications of ceasefire
Egyptian President Mohammed Morsi said at a joint press conference with Turkish Prime Minister Recep Tayyip Erdogan on Saturday that "there are indications of an imminent cessation of combat between Israel and the Palestinians."

Morsi said that countries such as the US, France, Russia and Italy were involved in efforts to reach a ceasefire.

A senior state official told Ynet's defense analyst Ron Ben-Yishai that Morsi and Erdogan are indeed engaged in efforts to bring about a ceasefire and are in contact with Hamas officials in Cairo. Nevertheless he stressed that there is no outline for a ceasefire anytime soon.

Other state officials said that it will soon become evident whether a lull has been achieved or not. "The objectives have yet to be met, the IDF has more goals," one Israeli official said.

"The IDF is planning to expand its activity against terror targets in Gaza on Saturday night," he added. State officials said that the main goal was and remains the cessation of rocket fire on the south.


Posted by: tipper || 11/17/2012 17:30 || Comments || Link || E-Mail|| [1103 views] Top|| File under:
Hamas demands: End of siege and targeted killings
The lifting of the Gaza blockade and international community guarantees for the cessation of targeted killings – these are the conditions Hamas has put forward in exchange for halting its rocket fire at Israel, the Islamic Jihad-affiliated Palestine al-Youm website reported Saturday.

According to the report, the terms were presented at a meeting held in Cairo between Hamas representatives headed by politburo chief Khaled Mashaal and Egyptian officials headed by intelligence chief Raafat Shehata.

Sources told the website that the Hamas delegation had demanded the lifting of the Gaza blockade, the full opening of Gaza crossings and a cessation of targeted killings in exchange for halting rocket fire. Hamas, in was reported, asked Egypt to open the Rafah border for the passage of people and goods.

Meanwhile, Hamas government spokesman Taher al-Nunu held a press conference in the government compound that was bombed Friday night. "The Arab nation stands by our people," he said. "The Palestinian people do not face Israel alone. This has angered the occupation and led it to cause this destruction."

Al-Nunu noted that his organization will continue to host senior Arab officials such as the Egyptian prime minister and the Tunisian foreign minister anywhere in the Strip and that the Gaza factions will emerge victorious while Israel will have failed to meet its goals.

Hamas envoy in Lebanon Ali Barakeh said that the group is not worried about the reserves call-up which may lead to a ground offensive in Gaza.

"There are more than 50,000 Palestinian Jihad warriors who are willing to fight against any ground offensive in Gaza. Gaza will be a cemetery for invaders. In addition to the warriors, there are 5,000 martyrs waiting for the IDF soldiers to blow themselves up."


Posted by: tipper || 11/17/2012 14:46 || Comments || Link || E-Mail|| [508 views] Top|| File under:
Southeast Asia
Obama to make historic Burma visit during three-day Asia trip
Barack Obama on Saturday left for his fifth trip to Asia since becoming president, part of a long-term re-balancing of US strategy away from Europe and the Middle East.

The highlight of the trip will be a potentially emotional meeting with the Burmese dissident and human rights campaigner Aung San Suu Kyi at her home in Rangoon, a visit few in America would have thought possible when Obama was first voted into office in 2008.

Just as important as trying to help Burma emerge as a fully-fledged democracy are his trips to Thailand and Cambodia, which is hosting a meeting of east Asian leaders, including those of Japan and China.

The Obama administration has been open about the dangers to US dominance posed by the rapid rise of China.

The long-term US aim is to contain it, to prevent it becoming the pre-eminent power in the region, and to compete on at least equal terms economically and militarily.

"We have in every context made clear to Beijing that there's a cost to coercive behaviour, problematic conduct, whether that's on the economic front or on the security front," Danny Russel, senior director for Asia on the White House's national security council, told reporters in a conference call ahead of Obama's trip.

"Our objective is to shape the environment in the Asia-Pacific region in which the peaceful rise of important countries, including China, contributes to the common good, is fundamentally stabilising and not destabilising."
Posted by: tipper || 11/17/2012 12:46 || Comments || Link || E-Mail|| [1466 views] Top|| File under:
Israel-Palestine-Jordan
Experts: Hamas hopes to take over Palestinian cause
expert is a former drip under pressure.

or no sh*t Sherlock


The desire of the Palestinian faction Hamas to become the preeminent defender of the Palestinian cause above its hated rivals Fatah is why it forced Israel into a battle despite the massive damage it will cause the Gazan people, experts say.

Hamas has risen relatively quickly from a small offshoot of the Muslim Brotherhood in the Palestinian territories to the ruling regime in Gaza and among the most prominent propagators of radicalism among the Palestinian people.

"The Palestinian militant groups raised the bar this time not only by killing three Israelis but as well as targeting Tel Aviv with a Fajer 5 missile," said Mostafa Al Sawaf, a political analyst in Gaza, referring to new long-range rockets.

AIRSTRIKES: Israel expands Gaza attacks

"Because Hamas is for the very first time targeting the Israeli capital, it means the movement is insisting on moving forward against the Israelis to the bitter end."

Hamas' confrontations with Israel, which included a similar rocket barrage in 2008, have attracted the attention of other Arab regimes, some hostile toward Israel and others dealing with restive anti-Israel populations.

The emir of oil-rich Qatar visited recently, the first time such a high-level Arab head of state had done so since Hamas took over Gaza. Sheik Hamad bin Khalifa al-Thani pledged $400 million in aid for roads, a hospital and housing.

Radical imams and anti-Semitic media sites in the Middle East have praised Hamas while scorning Fatah, whose leader, Mahmoud Abbas, controls the Palestinian territory of the West Bank.

While Hamas has attacked Israel with violence, Abbas has been lobbying the United Nations to allow the Palestinians non-state membership in the General Assembly.

Hamas has strengthened regional alliances in the wake of the Arab Spring, in which its fellow Muslim Brotherhood members have gained power. Egypt is now helmed by a president from the Muslim Brotherhood, and members are pressing for more influence in states like Jordan, now overseen by a monarchy.

Israel did not respond for days to the recent Hamas barrage but the attacks would not cease, forcing it to retaliate. Some experts say that is exactly what Hamas was hoping for.

"In many ways they (want) to see Israel react quite harshly because that with bring the Palestinian issue back to the forefront," said Yossi Mekelberg, program director in international relations at Regents University, London in the United Kingdom. "Because if there is no violence, everything is forgotten."
Posted by: tipper || 11/17/2012 12:09 || Comments || Link || E-Mail|| [631 views] Top|| File under:
Obama discusses Gaza violence with Erdogan
US President Barack Obama called Turkish Prime Minister Tayyip Erdogan to discuss how the two countries could help bring an end to escalating violence between Israel and Palestinians in the Gaza Strip, a White House official said on Saturday.

Ben Rhodes, White House deputy national security adviser, told reporters the United States "wants the same thing as the Israelis want," which is an end to rocket attacks on Israel by Palestinian militants in Gaza.

The United States is emphasizing diplomacy and "de-escalation" as keys to solving the conflict, Rhodes said.

Earlier on Saturday, Erdogan fiercely slammed Israel over Operation Pillar of Defense. Speaking at the Cairo University he said that Israel "was turning the region into a blood swamp." He further added, "Every drop of Palestinian blood is pouring from the veins of all Muslims and every tear dropping from their eyes is our tear too."

Posted by: tipper || 11/17/2012 11:49 || Comments || Link || E-Mail|| [553 views] Top|| File under:
Home Front: Politix
Obama favorability reaches three-year high
[Politico]

President B.O.

's favorability rating has reached its highest point since 2009, according to Gallup data released Friday.

In a recent tracking poll, the firm finds Obama with a 58 percent positive rating among all Americans -- a three point bump from his favorability rating from a survey taken days before the election.

The last time Obama's favorability rating registered his highly was his 66 percent positive rating in July 2009. His highest positive number ever recorded by Gallup was 78 percent -- just before his inauguration as president.

"Obama now enjoys as positive an image in the eyes of Americans as he has at any point in the last three years," Gallup concludes.

The Democratic Party has also increased its favorability rating since Election Day. They're now viewed positively by 52 percent of Americans, up from 45 percent before the election.

Willard Mitt Romney


...former governor of Massachussetts. He is the son of the former governor of Michigan, George Romney, who himself ran for president after saving American Motors from failure, though not permanently. More to the point, he isn't President B.O...


and the GOP have also seen slight bumps after the election. Positive impresses of Romney are up four points since before Election Day, with 50 percent of the country having a favorable view of their former GOP nominee.
Posted by: Fred || 11/17/2012 10:08 || Comments || Link || E-Mail|| [510 views] Top|| File under:
St. Lucie County canvassing board orders recount of early ballots in West-Murphy race
[Sun-Sentinel] A county canvassing board on Friday ordered a recount of early-voting ballots in the race between U.S. Rep. Allen West and Democrat Patrick Murphy, hours after a judge declined to do the same.

The St. Lucie County Canvassing Board voted 2-to-1 late Friday in favor of the move in the 18th Congressional District contest, in which Murphy is the unofficial victor. A series of tabulation errors by the county has raised suspicion among West's campaign and its supporters and appeared to motivate the board's favorable vote.

It was a victory for West, delivered just after a defeat for the Republican congressman and conservative firebrand in the courtroom. But whether it will change the result in the race, in which Murphy has a lead of 1,907 votes, remained to be seen.

"There really wasn't any basis in the law for the decision they made," said Murphy attorney Sean Domnick. "It really doesn't change anything. He is the representative for District 18 and he will continue to be."
Posted by: Fred || 11/17/2012 10:04 || Comments || Link || E-Mail|| [403 views] Top|| File under:
Osama bin Laden is Dead and So Are Ho Hos
[PJMedia] A petition at the White House is urging president Obama to "nationalize the Twinkie industry".
"AmBake." You heard read it here first!
The iconic cake manufacturer declared bankruptcy after it failed to reach an agreement with the union. Politico reports that the AFL-CIO is blaming the company for refusing to operate at a loss.


Doesn't that statement just tell you everything you need to know about unions and the progressive ideology...


"What's happening with Hostess Brands is a microcosm of what's wrong with America, as Bain-style Wall Street vultures make themselves rich by making America poor. Crony capitalism and consistently poor management drove Hostess into the ground, but its workers are paying the price," AFL-CIO president Richard Trumka said in a Friday statement.
Posted by: Fred || 11/17/2012 10:02 || Comments || Link || E-Mail|| [641 views] Top|| File under:
Did Obama Cheat?
[AMERICAN THINKER] There are 15 states with photo ID requirements for voting. Mr. Obama lost in all of them. In places with the weakest controls, specifically counties in Florida, Ohio, Colorado, and Pennsylvania, he generally drew turnouts in the 90% or greater range and won by better than 95% of the vote.

Losers tend to look for external explanations, and a lot of conservatives looking at numbers like those from Florida's St. Lucie County (where Mr. Obama got 247,713 votes from only 175,554 registered voters) are starting to question the legitimacy of the electoral results as reported.


"Starting" to question the legitimacy. Does the question begin with "Duh..."?


That's not good news for democracy, because the system works only if we trust it -- and having a majority in the GOP write off a minority who think the results were rigged serves nobody. Not even Democrats.
Posted by: Fred || 11/17/2012 09:59 || Comments || Link || E-Mail|| [1470 views] Top|| File under:
Home Front: WoT
Uproar in Michigan over church's refusal to allow Adhan performance
A concert scheduled on Veterans Day at the First Congregational Church in Traverse City Michigan was to include a recording of the Adhan, the Islamic call to prayer, played in the church during a display of a video. This had been arranged by the church's music minister and Jeffrey Cobb, the director of the public school chorus which was also to perform during the event.


Does anything else think that the term 'clueless' applies to that music minister?


Senior church official refused to allow the playing of the Adhan weeks before the performance. Cobb knew of this ban but kept it to himself until the last minute. He said he had previously hinted to the choir the prayer might be cut. He delayed the final announcement to stem controversy and because he held out hope the church would relent, or at least agree to offer an explanation to the audience, he said.


Disingenuous, to say the least.


Church officials stood firm. That Sunday, with hundreds in the audience, the video showed Muslims bowing to Allah, but with no accompanying prayer, only silence.

The church's decision to ban the prayer sparked protest by choir and community members. Northwestern Michigan College (NMC) officials held an impromptu meeting hours before Sunday's concert and said the college would withdraw as an official supporter of the event.

College officials chastised Cobb for failing to inform them sooner so they could have tried to avert the problem, NMC Vice President Marguerite Cotto said.


Is 'chastise' a new synonym for 'fire'?


David Walls, First Congregational's senior minister, said he and other church leaders rejected the prayer because they did not want to offend audience members.

"We were concerned that there was potential that some of our active military personnel, military families with sons or daughters in Iraq, who have even lost their lives there, would find it much too hard to handle," he said.
No mention, of course, made that the Adhan contains the basic formula by which one converts to Islam. Would any mosque allow the chanting of the Nicene Creed?
"A prayer in Arabic, addressed to Allah, with references to Muhammad for an event that was intended to honor veterans," Walls said.

Doug Bishop, vice president of the church council and an NMC board member, agreed with Walls and does not consider the decision a form of intolerance.

"From a Christian viewpoint, a Christian's acceptance of other people's rights have nothing to do with requiring their views to be espoused from your pulpit," he said.

"Given the realities of what's going on in the world and then to have it start out with a Muslim Call to Prayer," he said. "We are clearly a Christian church and we don't apologize for that. We have the right to control our content."


I rewrote this article, omitting a fair amount of hoo-ha and hurt feelings.
Posted by: Anguper Hupomosing9418 || 11/17/2012 05:49 || Comments || Link || E-Mail|| [522 views] Top|| File under:
Southeast Asia
Swiss experts to clear unexploded bombs in Mindanao
Experts from Switzerland will soon begin clearing unexploded bombs in the southern Philippines, after Muslim rebels and the government signed a peace pact.

Dozens of people have been killed or maimed by such unexploded devices on Mindanao and 800,000 are unable to use their farmland because of hazards, said European Union ambassador to the Philippines Guy Ledoux.

He said that the Swiss Foundation for Mine Action had signed a contract last month to implement the $700,000, EU-funded project, at around the same time the Moro Islamic Liberation Front (MILF) signed its peace pact with the government.

Ledoux said, "Both the MILF and the Philippine army side have signified they are ready to implement it (the clearing program). That is very significant, it shows how open the dialogue is between the two parties."
Posted by: ryuge || 11/17/2012 04:54 || Comments || Link || E-Mail|| [412 views] Top|| File under:
Economy
400,000 In California Face 'Sudden Stop' In Jobless Benefits in December
The unemployment rate in California inched down slightly in October as the state Employment Development Department issued a dire warning that federal help for the long-term unemployed may soon run out.


Is this 'unexpected' or 'little noticed'?

The unemployment rate dipped to 10.1 percent in October -- down from 10.2 percent a month earlier -- after 45,800 jobs added to payrolls, according to the EDD's Loree Levy.

"It certainly looks like the job creation engine is picking up some speed as we go toward the end of the year, so it's good news," Levy said.

Levy added the number of jobs created far outstripped the traditional rate of population growth -- about 20,000 -- during the same period.

Retail posted some of the biggest gains, with another 20,500 jobs added slightly ahead of the start of the busy Christmas shopping season.

"Normally we would expect a pretty strong gain in November," Levy said. "To give you an idea, last October for instance, we saw a 2,000-job gain in retail trade, so [it was] certainly much stronger this year."

But the otherwise positive data was overshadowed by a looming Congressional deadline at the end of the year, when the federal extension of unemployment benefits expires.

"That means no matter what kind of balance anyone has left on any kind of federal extension claim, no further payments can be made after the week ending December 29," she said.

Levy estimated the deadline could mean a "very sudden stop" to benefits for as many as 400,000 unemployed statewide.

Posted by: Au Auric || 11/17/2012 04:16 || Comments || Link || E-Mail|| [1637 views] Top|| File under:
Home Front: Politix
House GOP: Obama officials using secret emails to avoid oversight
The House science committee is demanding the White House explain why top administration officials are using secret e-mail accounts and other techniques to conceal their taxpayer-paid activities from public oversight.

The evidence of officials' efforts to evade transparency laws includes EPA Administrator Lisa Jackson's use of the fake name "Richard Windsor", and hidden e-mail accounts, according to a Nov. 16 letter sent by the committee to several White House officials, including Jackson.


Posted by: Au Auric || 11/17/2012 03:43 || Comments || Link || E-Mail|| [498 views] Top|| File under:
Petraeus Says U.S. Tried to Avoid Tipping Off Terrorists After Libya Attack
David H. Petraeus, the former director of the Central Intelligence Agency, told lawmakers on Friday that classified intelligence reports revealed that the deadly assault on the American diplomatic mission in Libya was a terrorist attack, but that the administration refrained from saying it suspected that the perpetrators of the attack were Al Qaeda affiliates and sympathizers to avoid tipping off the groups.


So we were going to make sure al-Qaeda didn't know that al-Qaeda had committed a terrorist attack. Forgive me general but how did you earn your stars?

Mr. Petraeus, who resigned last week after admitting to an extramarital affair, said the names of groups suspected in the attack -- including Al Qaeda's franchise in North Africa and a local Libyan group, Ansar al-Shariah -- were removed from the public explanation of the attack immediately after the assault to avoiding alerting the militants that American intelligence and law enforcement agencies were tracking them, lawmakers said.
Posted by: tipper || 11/17/2012 03:14 || Comments || Link || E-Mail|| [1662 views] Top|| File under:
Home Front: WoT
NYC Subway bomb plotter sentenced to life + 95 years
A man who was convicted of plotting with two friends to carry out a coordinated

suicide kaboom

on New York City subways was sentenced to life in prison on Friday.

Federal authorities deemed the plan one of the most dangerous terrorist plots against the city.

The man, Adis Medunjanin, 28, who was born in Bosnia and grew up in Queens, was considered the heart and soul of the plot -- though not its

criminal mastermind

-- the one whose increasingly radical beliefs in Islam inspired him and two high school friends to participate in jihad They went to Pakistain with the hope of joining the Taliban in the fight against American troops and wound up at a training camp run by Al Qaeda.

Although his two friends, Najibullah Zazi and Zarein Ahmedzay, pleaded guilty to participating in the plot, Mr. Medunjanin maintained his innocence and went to trial. He was convicted of conspiring to use weapons of mass destruction and conspiring to commit murder abroad, as well as of providing material support to Al Qaeda and receiving military training from Al Qaeda, among other charges..

This article starring:
Adis Medunjanin
Posted by: Anguper Hupomosing9418 || 11/17/2012 03:04 || Comments || Link || E-Mail|| [417 views] Top|| File under:
Home Front: Culture Wars
Obama Consults With MSNBC Host Al Sharpton, and Other 'Civil Rights Leaders,' on Fiscal Talks
This afternoon, President Barack Obama consulted with MSNBC host Al Sharpton, who's also assicated with the National Action Network (NAN), about the fiscal talks between the White House and Congress. At the same meeting, Obama also consulted with other "leaders of civil rights and civic organizations."

Via the pool report:

President Obama and Vice President Biden met with leaders of civil rights and civic organizations to discuss negotiations over how to avoid the fiscal cliff. The meeting lasted over an hour, and participants spoke to reporters outside the West Wing after they wrapped up.

Posted by: tipper || 11/17/2012 01:37 || Comments || Link || E-Mail|| [513 views] Top|| File under:
Israel-Palestine-Jordan
Israel air strikes hit Hamas HQ
Israeli air strikes have targeted the headquarters of Gaza's Hamas leaders, as the bombardment of the coastal enclave moved into a fourth day.

Witnesses reported extensive damage to the building, which Egypt's PM Hisham Qandil had visited on Friday.

At least 30 Palestinians and three Israelis have died since Israel killed Hamas's military chief on Wednesday.

Israel earlier put 75,000 reservists on stand-by amid speculation of a ground invasion.

Militants in Gaza have continued to fire rockets into Israel, aiming at Tel Aviv and Jerusalem on Friday.

Drones over Gaza

After a lull overnight - with correspondents reporting that the area was quiet but for the almost-constant buzz of drones overhead - Gaza City was hit by a string of large explosions shortly after 03:00 (01:00) on Saturday.

There was another series of strikes in and around the city shortly after 05:00, with several targeting Hamas' cabinet buildings.
Posted by: tipper || 11/17/2012 00:56 || Comments || Link || E-Mail|| [2195 views] Top|| File under:
Syria-Lebanon-Iran
Russia Syria TV Coverage Scrutinized after Assad Scoop
[An Nahar] Russia's state English language channel Russia Today (RT) scored one of its biggest scoops by interviewing Syrian
Hereditary President-for-Life Bashir Pencilneck al-Assad


Horror of Homs...


but its coverage of the crisis has come under increasing scrutiny over alleged pro-regime bias.

Assad dramatically used the exclusive interview with the Kremlin-funded channel to pledge "to live and die" in Syria, days after RT was criticized by British television watchdog Ofcom for lack of balance in one of its news broadcasts on Syria.

But RT -- which has the slogan "Question more" and was launched in 2005 in a bid to promote Russia's viewpoint globally -- accuses Western media of a bias towards the rebels.

"We definitely see a lot of bias in the mainstream media coverage of events in Syria," the channel's editor-in-chief Margarita Simonyan told AFP by email in answer to written questions.

"Most outlets have taken a decidedly pro-rebel position and often choose to ignore the absolutely devastating atrocities and acts of terrorism committed by the rebel army," she said.

RT in its coverage gives a "platform to both sides of the conflict, we don't gloss over the facts for the sake of an agenda or a preconceived narrative," she said.

Posted by: Fred || 11/17/2012 00:00 || Comments || Link || E-Mail|| [461 views] Top|| File under:
-Obits-
Mohamed Dhere, Ex-governor dies in Somali capital
[Shabelle] Mohamed Omar Habeb better known as (Mohamed Dhere) pegged out kicked it breathed his last breath in Mogadishu, an influential and a key actor in the politics.

He passed away in a Mogadishu Hospital, where he has been in poor health for the past few days, according to Abdifatah Shawey, the deputy in the former administration of Benadir state under Abdullahi Yusuf's rule.

The late served several posts during the past 20 years, namely as the governor of Banadir and the Mayor of Mogadishu. He was due to evacuate from Mogadishu to abroad for medical treatment, after doctors in the capital express in despair or disabled of his handling his health condition.
Posted by: Fred || 11/17/2012 00:00 || Comments || Link || E-Mail|| [408 views] Top|| File under:
Israel-Palestine-Jordan
Iranian Revolutionary Guards overseeing Gaza missile fire
TEL AVIV — Advisers from Iran's Revolutionary Guard Units are in the Gaza Strip helping to oversee the firing of long range rockets by jihadist groups there, according to informed Middle Eastern security officials.


That's an act of war if Bibi wants it to be...

The information comes as the Iranian-backed Islamic Jihad group today claim responsibility for what it said was missile fire at Tel Aviv. The organization has claimed it had fired Iranian Fajr-5 missiles aimed at Tel Aviv.

Earlier today, one rocket launched from the Gaza Strip landed in Rishon Letzion, some 7 miles south of Tel Aviv. About three hours later another explosion was heard in the Tel Aviv area. No causalties were reported in either Tel Aviv or Rishon Leztion. Hamas's so-called military wing took credit for the rocket Rishon Leztion rocketing.

Since yesterday, Israel's Iron Dome anti-missile defense system has intercepted 105 rockets, while 274 rockets have struck Israel, mostly in cities near the Gaza Strip.
Posted by: Steve White || 11/17/2012 00:00 || Comments || Link || E-Mail|| [1680 views] Top|| File under:
Syria-Lebanon-Iran
Thousands Rally in Syria in Support of New Opposition Bloc, Gaza
[An Nahar] Protesters emerged in their thousands across war-torn Syria after Friday prayers in solidarity with the new opposition coalition and the Paleostinians of

Gazoo

.

"We sacrifice our blood and souls for you, O

Gazoo

," demonstrators cried out in the central city of Hama, as they waved the three-starred flag of the Syrian revolution.

Meanwhile,


...back at the Alamo, Davy was counting their remaining cannon balls and not liking the results...


air strikes targeted the eastern outskirts of Damascus


...The place where Pencilneck hangs his brass hat...


and more than 30 people were

maimed

in shelling on a protest in second city Aleppo


...For centuries, Aleppo was Greater Syria's largest city and the Ottoman Empire's third, after Constantinople and Cairo. Although relatively close to Damascus in distance, Aleppans regard Damascenes as country cousins...


, the Observatory said.

Posted by: Fred || 11/17/2012 00:00 || Comments || Link || E-Mail|| [701 views] Top|| File under: Govt of Syria
Africa North
Egypt's Morsi 'Will Not Attend' Coptic Pope Ceremony
[An Nahar] Egypt's Islamist President Mohamed Morsi will not attend the enthronement of the new Coptic pope, a man said to be open to dialogue with Islam but opposed to a religious state, the bishop organizing the ceremony said on Friday.


Who attended last time round?

Instead, Morsi will "send a representative" to Cairo's St Mark's Cathedral for Sunday's enthronement of Bishop Tawadros, Bishop Baula was quoted by state news agency MENA as saying, without saying why the president would not attend.

Bishop Morcos, another senior

holy man

, said Morsi had been formally invited to attend, as had the members of his cabinet.

Tawadros, 60, was chosen on November 4 to succeed Pope Shenuda II, who died in March after four decades on the patriarchal throne.

Posted by: Fred || 11/17/2012 00:00 || Comments || Link || E-Mail|| [520 views] Top|| File under:
-Lurid Crime Tales-
Joisey union leaders arrested on embezzlement charges
[North Jersey] Richard "Buzzy" Dressel -- a prominent and influential North Jersey labor leader who served on the boards of the Hackensack University Medical Center Foundation and Bergen Community College -- was jugged
You have the right to remain silent...
Thursday on charges of conspiring to steer more than $350,000 in union funds to his wife.
"Here ya go, babe!"
"What's this?"
"$350,000 in union funds! It's yer birthdy!"
"Why, honey! Youse shouldn'ta!"
Dressel, 63, of Montvale, the business manager and principal officer of Local 164 of the International Brotherhood of Electrical Workers, was arrested along with John M. DeBouter, 55, of Oakland, the local's president, after a two-year investigation by the U.S. Department of Labor.

An eight-count indictment charged the two officials with conspiring to embezzle funds from the Paramus-based local, which represents about 2,900 electrical workers in Bergen, Hudson and Essex counties, and its Joint Apprentice Training Fund, for the benefit of Kathleen Libonati, Dressel's second wife, and, indirectly, for Dressel himself.

Libonati, who married Dressel in June 2010, was named as a co-conspirator but was not charged in the indictment, which was returned by a federal grand jury in Newark on Oct. 24 and unsealed after both men were arrested at their homes early Thursday.
Posted by: Fred || 11/17/2012 00:00 || Comments || Link || E-Mail|| [525 views] Top|| File under:
Israel-Palestine-Jordan
'Anonymous' escalates cyber-war against Israel and pro-Israel groups
NEW YORK — As the battle in Gaza grinds on, an unprecedented technological skirmish is taking place in cyberspace. On the Israeli side, the IDF's Wednesday morning tweet announcing the launch of Operation Pillar of Defense marked the first military declaration of hostilities via Twitter in history.

Now the IDF may be facing an organized response from a group of hackers claiming to be part of the international hacker coalition Anonymous, who published on Thursday their own declaration of cyber-war on Israel and its supporters.



In a widespread effort called #OpIsrael, hackers promise to take down 40 Israeli government and military websites

In a press release posted Thursday to an Anonymous-affiliated website, the hackers warned Israel not to shut down Internet in Gaza and to cease its military operations in the coastal strip, which follow a barrage of hundreds of rockets from Gaza into Israel in recent days.

"To the IDF and government of Israel we issue you this warning only once," read the press release. "Do NOT shut down the Internet into the 'Occupied Territories', and cease and desist from your terror upon the innocent people of Palestine or you will know the full and unbridled wrath of Anonymous. And like all the other evil governments that have faced our rage, you will NOT survive it unscathed."

In a widespread effort called #OpIsrael, Anonymous hackers promised to take down over 40 Israeli government and military websites.

Despite the IDF's official blog disappearing for a brief moment on Thursday, it appears the effort has fallen flat, with only a handful of small websites, including falcon-s.co.il and advocate-israel.com, suffering real outages.

Shortly after noon on Friday, the group also managed to briefly bring down the website of AIPAC, the influential Washington-based lobby for stronger US-Israel ties, though AIPAC managed to restore the site within the hour.

Anonymous last attacked AIPAC's website in March, bragging about the feat on Twitter.

Israeli hackers appeared to be returning fire Friday, as the Anonymous Twitter feed reported that an Anonymous-affiliated IRC network (which hosts online chat rooms) "appears to be under heavy attack by pro-Israeli cyber groups."

In addition to its attacks on Israel, Anonymous has developed an "Anonymous Gaza Care Package," a file containing "instructions in Arabic and English that can aid you in the event the Israel government makes good on it's (sic) threat to attempt to sever your Internet connection."

The file also contains "useful information on evading IDF surveillance."

In addition, hackers have worked to provide Gazans with chat rooms and communications channels that are more difficult for Israeli security services to observe. A list of dialup phone connections to European Internet service providers has been published to allow Gazans to access the Internet through regular phone lines in the event that Internet access in the strip is shut down.

While the Anonymous campaign has yet to score meaningful victories, and Israeli hackers appear to be responding vigorously, Anonymous has vowed the campaign will be long and painful.

"For far to (sic) long, Anonymous has stood by with the rest of the world and watched in despair the barbaric, brutal and despicable treatment of the Palestinian people in the so called 'Occupied Territories' by the Israel Defense Force (sic)," it said in the Thursday press release. "To the people of Gaza and the 'Occupied Territories', know that Anonymous stands with you in this fight. … know that tens of thousands of us in Anonymous are with you and working tirelessly around the clock to bring you every aid and assistance that we can."
Posted by: Steve White || 11/17/2012 00:00 || Comments || Link || E-Mail|| [730 views] Top|| File under:
India-Pakistan
Pakistan Condemns Israeli Air Strikes on Gaza
[An Nahar] Pakistain on Friday condemned Israeli air strikes on the

Gazoo

Strip and vowed to stand by the people of Paleostine against "Israeli aggression".

"Pakistain strongly condemns Israeli air attacks in

Gazoo

that have targeted not only the

Hamas, always the voice of sweet reason,

leadership but also innocent civilians," Pakistain's foreign ministry said in a statement.

Pakistain branded the Israeli assaults, in which 23 Paleostinians have been killed, as a grave violation of international law and called upon the international community "to come together to stop the Israeli aggression".

"An escalation in the violence could lead to a spreading of the conflict to engulf the region," it warned.

Posted by: Fred || 11/17/2012 00:00 || Comments || Link || E-Mail|| [508 views] Top|| File under: Govt of Pakistan
Syria-Lebanon-Iran
France talks of defensive arms in Syria, Russia objects
[Daily Nation (Kenya)]

La Belle France

raised the prospect on Thursday of providing Syria's rebels with defensive weapons in a conflict now said to have cost more than 39,000 lives, but Damascus


...The capital of Iran's Syrian satrapy...


ally Russia said this would violate international law.

The diplomatic manoeuvring comes as Syria's army pressed an operation in areas around Damascus to rout rebels who have stubbornly clung to gains made in July, and as fighting raged on northern battlefields.

In

Gay Paree

, Foreign Minister Laurent Fabius raised the issue of excluding defensive weapons from the current European Union


...the successor to the Holy Roman Empire, only without the Hapsburgs and the nifty uniforms and the dancing...


arms embargo on Syria to help rebels fighting
Hereditary President-for-Life Bashir Pencilneck al-Assad


Light of the Alawites...


's regime.

"For the moment, there is an embargo, so there are no arms being delivered from the European side. The issue... will no doubt be raised for defensive arms," he told RTL radio.

"The issue will be raised because the (opposition) coalition has asked us to do so," he said, adding that "this is something that we can only do in coordination with the Europeans."

"

La Belle France

's position for the moment is to say that we must not militarise the conflict, but it is evidently unacceptable that there are liberated zones and that they be bombarded by Bashar's planes,"

Posted by: Fred || 11/17/2012 00:00 || Comments || Link || E-Mail|| [416 views] Top|| File under: Govt of Syria
Israel-Palestine-Jordan
Rockets strike near Israeli population centers
[CNN] Rockets landed near Israel's two most populous cities Friday as fighting between Israel and

Hamas, always the voice of sweet reason,

faceless myrmidons

persisted with no immediate end in sight.

The two rockets hit in an open area south of the city of Jerusalem and no damage was reported. Hamas

faceless myrmidons

confirmed that they had fired rockets toward the city, which Israel considers its capital but is not recognized as such by the international community.

Air raid sirens also sounded in Tel Aviv, but officials said rockets fired toward that city did not hit land, but might have landed in the sea.
Posted by: Fred || 11/17/2012 00:00 || Comments || Link || E-Mail|| [608 views] Top|| File under: Hamas
Afghanistan
Afghan Official Says Land Mine Kills 17 Civilians
[An Nahar] Afghan officials say 17 civilians have been killed by a

roadside kaboom

in western Afghanistan.

Abdul Rahman Zhuwandai, a

front man

for Farah province, says the civilians killed were on a bus traveling on Friday to a wedding in Pusht Rod district.

He says most of the victims were

women and kiddies

.

He says at least 10 others were

maimed

in the afternoon

kaboom

.

Posted by: Fred || 11/17/2012 00:00 || Comments || Link || E-Mail|| [665 views] Top|| File under: Taliban
Caucasus/Russia/Central Asia
Russia Charges 9 Islamic Radicals with Terrorism
[An Nahar] Russian police said Friday that nine men have been charged with organizing cells of a banned Islamist group.

The Interior Ministry said Friday that the men are nationals of Russia and Tajikistan who kept guns, explosives and fake U.S. dollars and euros in apartments they rented near "transport routes of federal importance" in Moscow.

It said that five of the nine men locked away
Don't shoot, coppers! I'm comin' out!
Monday are leaders of the Russian cells of Hizb-ut-Tahrir, an anti-Western Islamist group.

Banned in several countries, the group claims it does not advocate violence to achieve its goal of re-establishing the caliphate, a

Mohammedan

empire that once ruled the Middle East and stretched to Spain and Central Asia.

Posted by: Fred || 11/17/2012 00:00 || Comments || Link || E-Mail|| [701 views] Top|| File under: Hizb-ut-Tahrir
Home Front: Culture Wars
Panetta orders ethics review for US top brass
[Daily Nation (Kenya)] Defence Secretary Leon Panetta


...current SecDef, previously Director of the Central Intelligence Agency. Panetta served as President Bill Clinton's White House Chief of Staff from 1994 to 1997 and was a member of the United States House of Representatives from 1977 to 1993....


ordered US military commanders on Thursday to carry out a review of ethics training among senior officers amid a widening sex scandal that cost CIA chief David Petraeus his job.


Troops are coming home, so we can dump the horny war-fighters and retain the bloodless but politically reliable yes men...


Recent cases of misconduct involving the top brass had "the potential to erode public confidence in our leadership and in our system for the enforcement of our high ethical standards", Panetta, on a tour of Asia, wrote in a memo to the military's top-ranking officer, General Martin Dempsey.

"Worse, they can be detrimental to the execution of our mission to defend the American people," he wrote.

The announcement comes in the wake of a scandal that prompted the resignation of the former four-star general and CIA director Petraeus, as well as a litany of allegations and disciplinary action against other senior military leaders.

Panetta directed Dempsey and the chiefs of the armed services to examine "existing ethics training programmes to determine if they are adequate" and to report back with their findings within a few weeks.

Posted by: Fred || 11/17/2012 00:00 || Comments || Link || E-Mail|| [505 views] Top|| File under:
Africa North
Qaida Group Rounds Up Unveiled Women in Timbuktu
[An Nahar] Al-Qaeda in the Islamic Maghreb

faceless myrmidons

in the Malian city of Timbuktu have tossed in the clink
Drop the gat, Rocky, or you're a dead 'un!
dozens of women for not wearing the Islamic veil over the past two days, witnesses said Friday.

"Dozens of women were arrested Thursday and Friday by AQIM for not wearing the veil," a local official said on condition of anonymity.

"The Islamists were going into homes to arrest unveiled women," he said.


One can get killed in Afghanistan for trying that.

Another resident confirmed the arrests: "They're rounding up women from homes as we speak. They came to arrest my sister, who doesn't wear the veil when she's at home."

Islamist groups with links to al-Qaeda took advantage of a military offensive by Tuareg separatists and the vacuum created by an indecisive coup in Bamako earlier this year to seize Mali's entire north.

Ansar Dine (Defenders of Faith) has been in control of Timbuktu, while the Movement for Oneness and Jihad in West Africa has ruled over Gao, the other major city in northern Mali.

Both groups are under the influence of al-Qaeda's top regional leadership however and have been enforcing an extreme form of sharia, flogging, amputating and sometimes executing violators.

Posted by: Fred || 11/17/2012 00:00 || Comments || Link || E-Mail|| [629 views] Top|| File under: Ansar Dine
Israel-Palestine-Jordan
Cabinet OKs 75,000 reservists for Gaza operation
Defense Minister Ehud Barak approved the IDF's request on Friday evening to increase the maximum number of reservists it could enlist, seeking cabinet approval to mobilize up to 75,000 troops ahead of a possible Gaza ground operation.

The Inner Cabinet, a group of nine senior ministers, met for over three hours to discuss the possibility of a ground operation into the Hamas-controlled enclave, but released no statements or indications as to what transpired during the meeting.

Foreign Minister Avigdor Liberman, however, told Channel 10 that toppling Hamas is not on the agenda as a goal for Operation Pillar of Defense. "We are definitely considering a ground operation, but toppling Hamas, I think that's something that the next government will have to decide," he said.

Liberman also told Channel 2 that the IDF will only stop its attacks against Hamas and other terrorist organizations in the Gaza Strip once Israel accomplishes its goals of stopping rocket fire and increasing deterrence.

"Each time that Hamas fires [into Israel], there will be a harsher and harsher response," he added.

On Friday morning, IDF Chief of Staff Lt.-Gen. Benny Gantz issued draft orders to 16,000 out the 30,000 reservists the cabinet approved Thursday. Most of the reservists called up thus far serve in the IDF's Engineering Corps. The engineering corps would play a vital part in any ground operation into the Gaza Strip, enabling armored vehicles to move across the border into Gaza. The IDF operation to root out terror in the coastal territory has consisted of air raids on terror targets thus far.
Posted by: Steve White || 11/17/2012 00:00 || Comments || Link || E-Mail|| [380 views] Top|| File under:
China-Japan-Koreas
Japan premier dissolves Parliament for elections
TOKYO: Japanese Prime Minister Yoshihiko Noda dissolved the lower house of Parliament yesterday, paving the way for elections. Elections are set for Dec. 16. If Noda's center-left party loses, the economically sputtering country will get its seventh prime minister in six and a half years.

The opposition Liberal Democratic Party, which led Japan for most of the post-World War II era, is in the best position to take over. The timing of the election likely pre-empts moves by more conservative challengers, including former Tokyo Gov. Shintaro Ishihara, to build electoral support.

Campaigning is set to begin Dec. 4, but leaders were already switching into campaign mode.

"What's at stake in the upcoming elections is whether Japan's future is going to move forward or backward," Noda declared to fellow leaders of the Democratic Party of Japan. "It is going to be a crucial election to determine the fate of Japan."

The DPJ, in power for three years, has grown unpopular largely because of its handling of the Fukushima nuclear crisis and its recent doubling of the sales tax.

Noda's most likely successor is LDP head and former Prime Minister Shinzo Abe. He resigned as Japan's leader in 2007 after a year in office, citing health problems he says are no longer an issue.

"I will do my utmost to end the political chaos and stalled economy," Abe told reporters. "I will take the lead to make that happen."

The path to elections was laid suddenly Wednesday during a debate between Abe and Noda. Noda abruptly said he would dissolve Parliament if the opposition would agree to key reforms, including a deficit financing bill and electoral reforms, and Abe jumped at the chance.

Polls indicate that the conservative, business-friendly LDP will win the most seats in the 480-seat lower house but will fall far short of a majority. That would force it to cobble together a coalition of parties with differing policies and priorities.
Posted by: Steve White || 11/17/2012 00:00 || Comments || Link || E-Mail|| [501 views] Top|| File under:
Afghanistan
India stepping up to the challenge of post-2014 Afghanistan
Interesting analysis of what India has been doing right. Of course the Indians did this in part because Uncle Sam and the Brits did a lot of the heavy security, but the Indians have had considerable success forging bonds and working long-term to improve the situation.

Racing through the deserted streets of Kabul at nighttime, you are likely to be stopped at street corners by policemen once, twice or even more. If you are a South Asian, as I am, their guard is up even more. "Pakistani or Indian?" the cop barks out as you lower your window. When I answer "Indian", he wants me to produce a passport to prove that, and as it happens, I am not carrying one. So I am pulled out of the car in the freezing cold and given a full body search, with the policemen muttering under his breath in Dari that everyone goes around claiming to be an Indian, especially Pakistanis.


Probably the only place in the world where that is true.

To be an Indian in Kabul is to be greeted warmly wherever you go, whether it is negotiating a security barrier or seeking a meeting with a government official. There is an easing of tensions (in Afghanistan, the fear uppermost in the mind is that the stranger at the door could be an attacker and you don't have too long to judge), Bollywood is almost immediately mentioned, and your hosts will go out of their way to help.

To be a Pakistani is a bit more fraught. The body search is rigorous, the questioning hostile, and, more often than not, you have to be rescued by a Western colleague especially if you are entering one of those heavily guarded, unmarked restaurants frequented by foreigners.

To the ordinary Afghan, India and Pakistan have followed two different paths in the country beginning from the ouster of the Taliban in 2001 when there was hope in the air and you could walk in the streets of Kabul (instead of trying to escape it) to the current time when the Taliban have fought back and hold the momentum as the West withdraws after a long and ultimately, unsuccessful engagement.

While the Indians have been applauded for helping build roads, getting power lines into the capital, running hospitals and arranging for hundreds of students to pursue higher education in India, the Pakistanis are accused of the violence that Afghans see all around them, from the attacks in the capital to the fighting on the border and the export of militant Islam. It's become reflexive: minutes into an attack, the blame shifts to Pakistan. "They must have done it."

A Rand study into the differing strategies adopted by the rivals in Afghanistan quotes a 2009 BBC/ABC News/ARD poll which showed that 86 percent of Afghans thought Pakistan had a negative influence in Afghanistan, with only 5 percent saying it had made a positive contribution. India's impact, by contrast, was seen as positive by 41 percent of Afghans and negative by only 10 percent. Overall, 74 percent of Afghans held a favourable view of India against 8 percent of those who had a positive impression about Pakistan.

Quite a stunning reversal from the time when Afghanistan under King Zahir Shah supported Pakistan in the 1965 and 1971 wars against India.

Since that opinion poll, things have only gotten worse for Pakistan, with the breakdown in its ties with the United States, principally over the sanctuaries that American officials say militants enjoy in Pakistan's northwest, adding to its sense of isolation.

With America leaving while the fires still burn in Afghanistan, India may well be the country best positioned to pick up some of the slack, the authors of the Rand study, Larry Hanauer and Peter Chalk, argue.

Both India and Pakistan are in Afghanistan, not out of any sense of altruism, but their own strategic interests, and it just so happens that India's are more in line with what the Afghans and the Americans are seeking than Pakistan's. India's biggest fear is that Afghanistan will again become a base for Pakistan-supported militants to launch attacks in India or against Indian interests elsewhere including its embassy in Kabul which has been targeted twice, the only one to be done so until the U.S. embassy attacks of 2011. A Taliban return to power could place Afghanistan back in Pakistan's orbit and effectively put an end to Indian aid, investment and trade in the country, and cut off its own bridgehead into resource-rich Central Asia, a key potential source to feed the demand of a massive expanding economy, deficient in energy.

To this extent, New Delhi has sought to support a stable, democratic, multi-ethnic Afghan government. It's been doing everything it can to open up its vast domestic market to Afghan exports to bolster the weak economy, but the routes run through Pakistan. It's been trying to integrate Kabul into regional political and economic structures, so it doesn't depend entirely on Pakistan, pushing its entry into the South Asian Association for Regional Cooperation. Last year, it held an Afghanistan investment summit in New Delhi to attract not just India's vast entrepreneurial class, but others too in the region, virtually taking on the role of a promoter for the war-torn country as an investment destination. Ahead of the 2014 pullout, the idea was to change the "narrative from that of anxiety to a narrative of hope," Indian ambassador Gautam Mukhopadhaya said at the time.

Which pretty much ties up with the U.S. aspirations for Afghanistan post 2014: a stable, strong and independent nation, which won't become a base for militants and with an economy strong enough to pay its own bills.

Pakistan's goals in Afghanistan, are in contrast, seen as more India-driven, and hence security-focused. It has sought "strategic depth" in Afghanistan against an Indian invasion from the east, counter New Delhi's efforts to project influence there and beyond into Central Asia, and prevent it from using Afghan soil to support Baloch separatists. Separately, it cannot also have the emergence of "Pashtunistan" straddling the disputed border with Afghanistan which can only exert a further centrifugal force and threaten its very identity as a nation-state.


With its military-dominated decision-making apparatus focused on internal security concerns and on keeping other powers from exerting influence in Afghanistan, Pakistan has little of positive value to offer Afghanistan or its neighbours," the authors write.

With its economy in stress, neither is Pakistan in a position to invest in Afghanistan on a scale India's fast-growing economy can.

"India's democratic polity, institutionalized decision-making processes, relative internal stability, apolitical military, a large consumer base and growing economy make it a far more palatable partner for Kabul."

Afghan President Hamid Karzai is in India this week and while the two countries will sign accords on mining and new development projects, the core message that he brings to New Delhi is that Kabul cannot be allowed to sink into chaos once the United States leaves, said the country's envoy to New Delhi. Afghanistan is looking to a bigger Indian role in boosting training of security forces including police, ambassador Shaida Mohammad Abdali said.

While a small number of Afghan army officers are trained in Indian military institutions under a long-running programme, a strategic agreement signed between the countries last year opened the door to a bigger programme. Some experts have called for training of officers at top Indian counter-insurgency schools. The Indian army has had a rather long experience dealing with insurgencies from the revolts in the northeast soon as the country became free in 1947 to Kashmir when it erupted in 1989. India may also offer pilot training for the new Afghan air force and even provide some of its indigenously built advanced light helicopters, according to a February 2010 leaked cable from the U.S. embassy in New Delhi. It has also discussed the possibility of training Afghan policewomen and bomb disposal squads, but no training has yet taken place.

New Delhi has clearly recovered ground since it was caught off-guard at the January 2010 London conference on Afghanistan endorsing moves to open negotiations with the Taliban in which Pakistan would necessarily be a central player. But since then those talks have failed to get off the ground, and the turbulent relationship between the United States and Pakistan has taken such a turn for the worse that it is hard to see the international community allowing Islamabad a prime role in efforts to seek a lasting peace in Afghanistan.

Islamabad still remains key to any effort to bring the Taliban to peace talks and any solution to Afghanistan's conflict looks unlikely without settling with the resurgent Taliban one way or the other.

Indeed, so volatile are the politics of the region that much can still change between now and the NATO withdrawal in 2014. The situation may deteriorate and New Delhi's policy options may be reduced dramatically. In that event, India may put its development and commercial operations on hold and try and provide support to the elements of the Northern Alliance, like it did during the civil war and the 2001 war against the Taliban, says Daniel Norfolk in a paper on India's engagement in the book "Afghanistan in Transition, Beyond 2014?" edited by Shanthie Mariet D'Souza from the Institute of South Asian Studies in Singapore.

If in case a friendly government emerges or an India-neutral government retains power in most big cities and in the north while a low-intensity conflict rages in other parts of the country, India's greatest challenge will be to maintain its engagement without over-stepping the boundaries and squandering away the goodwill.

For in the case of other neighbours such Bangladesh, Nepal or Sri Lanka, India has often seemed as big and overweening and wasted precious political capital among its smaller neighbours.
Posted by: Steve White || 11/17/2012 00:00 || Comments || Link || E-Mail|| [511 views] Top|| File under:
Europe
Interpol to Make New Push for Bulgaria Bus Bomber
[An Nahar] Interpol said Friday it will make a new push to help Bulgaria identify the bomber who killed six people, including five Israeli tourists, at Burgas airport in July.

"Interpol plans on re-issuing the image (of the suspect), reminding people, asking people, hoping that maybe we will catch someone who is watching TV or on the Internet, who recognizes the person and can help give leads to identifying him and locating him," said the chief of the global policing body, Ronald Noble.

The new search will "increase tremendously the likelihood of identifying and locating the person responsible," he added after talks with Bulgarian Interior Minister Tsvetan Tsvetanov and Prime Minister Boyko Borisov.

Interpol already circulated a computer-generated picture four months ago of the July 18 bomber, who also died in the bombing but

Sherlocks

are uncertain whether he intended to blow himself up.

It has also tried to match fingerprints and DNA samples from his remains with anything in international databases, but to no avail so far.

Still, Noble remained optimistic that

Sherlocks

might get a break.

"Interpol has examples of many, many cases where DNA was sent to us, fingerprints were sent to us, the first response was negative and then a week later, a month later, a year later it was sent to us again and there was a hit," he said.

Interpol experts will also arrive in Bulgaria in the next two weeks to work on a new system enabling hotels, car rental offices and other tourist services to scan foreigners' passports against Interpol databases in a bid to root out fake identities.

Posted by: Fred || 11/17/2012 00:00 || Comments || Link || E-Mail|| [402 views] Top|| File under:
Arabia
Qaida Suicide Bomber Kills 3 Yemen Militiamen
[An Nahar] A suspected al-Qaeda jihadist

went kaboom!"

in a municipal building in the south Yemen town of Zinjibar on Friday, killing three pro-army militiamen, a local chief told AFP.

Four other

snuffies

were

maimed

in the assault, said Hussein al-Waheshi, a tribal chief and militia commander, adding that the toll was preliminary.

"A

jacket wallah

belonging to al-Qaeda sneaked into the local municipality building in Zinjibar where members of the Popular Resistance Committees were present, blowing himself up and killing three of them," Waheshi said.

Hundreds of militiamen, known as the Popular Resistance Committees, fought alongside the Yemeni army last May to oust al-Qaeda from southern towns, mainly in Abyan
...a governorate of Yemen. The region was a base to the Aden-Abyan Islamic Army terrorist group until it dropped the name and joined al-Qaeda. Its capital is Zinjibar. In March 2011, al-Qaeda in the Arabian Peninsula declared the governate an Islamic Emirate after seizing control of the region. The New York Times fastidiously reported that those in control, while Islamic hard boyz, are not in fact al-Qaeda, but something else that looks, tastes, smells, and acts the same. Yemeni government forces launched an effort to re-establish control of the region when President-for-Life Saleh was tossed and the carnage continues...
province.

The

snuffies

and their leaders have repeatedly come under attack by the jihadists.

Last month, al-Qaeda

beturbanned goons

including a suicide bomber killed six Yemeni

snuffies

and

maimed

eight in an attack on a checkpoint in Abyan's town of Mudiya.

al-Qaeda

beturbanned goons

took advantage of the weakness of Yemen's central government during an uprising last year against now ousted president President-for-Life Ali Abdullah Saleh


... Saleh initially took power as a strongman of North Yemen in 1977, when disco was in flower, but he didn't invite Donna Summer to the inauguration and Blondie couldn't make it...


to seize large swathes of territory in the south, including Zinjibar and other Abyan towns.

But after a month-long offensive in May launched by Yemeni troops, most

beturbanned goons

fled to more lawless desert regions of the east.

Posted by: Fred || 11/17/2012 00:00 || Comments || Link || E-Mail|| [640 views] Top|| File under: al-Qaeda in Arabia
India-Pakistan
Soldier killed in Bara checkpost attack
[Dawn] A soldier was killed and two others

were maimed

when a mortar shell hit a checkpost in Bara tehsil of Khyber Agency
on Thursday.

Officials said that the incident took place at Qambarabad area near Bara Bazaar. The dead and injured belonged to Mehsud Scouts. They were manning the checkpost established along Bara-Shahkas Road.

The injured were shifted to combined military hospital in Beautiful Downtown Peshawar


...capital of Khyber Pakhtunkhwa (formerly known as the North-West Frontier Province), administrative and economic hub for the Federally Administered Tribal Areas of Pakistan. Peshawar is situated near the eastern end of the Khyber Pass, convenient to the Pak-Afghan border. Peshawar has evolved into one of Pakistan's most ethnically and linguistically diverse cities, which means lots of gunfire.


. The body of the killed soldier was sent to his ancestral village for burial.

In Tank district, a government primary school and a cellular phones shop were blown up in two separate blasts on Thursday morning.

Sources said that unidentified persons planted improvised

bomb

s at the building of government primary school for boys in Nandor village and a cellular phones shop in Imakhel village at night that went off early on Thursday morning.

The school and shop were damaged in the blasts, they added. Police also defused another

bomb

near the shop.

In
Mohmand Agency


... Named for the Mohmand clan of the Sarban Pahstuns, a truculent, quarrelsome lot. In Pakistain, the Mohmands infest their eponymous Agency, metastasizing as far as the plains of Peshawar, Charsadda, and Mardan. Mohmands are also scattered throughout Pakistan in urban areas including Karachi, Lahore, and Quetta. In Afghanistan they are mainly found in Nangarhar and Kunar...


, Haleemzai tribe handed over three wanted persons to the political administration during a jirga on Thursday.

Assistant Political Agent Jamshed Khan, MNA Malik Bilal Rehman, Malik Amir Nawz Khan, Malik Mohammad Ali and a large number of

rustics

attended the jirga.

The jirga members handed over three wanted

rustics

-- Abid Khan, Zahir Shah and Sadaqat Khan -- to the political administration.

Posted by: Fred || 11/17/2012 00:00 || Comments || Link || E-Mail|| [676 views] Top|| File under: Lashkar-e-Islami
Africa Horn
Two policemen shot dead in eastern Kenya trouble spot
[Shabelle] Two

coppers

were

rubbed out

on Friday at a market in the eastern Kenyan town of Garissa, a base for security forces fighting

hard boyz

in neighboring Somalia.

The

coppers

, among a group of five officers, were on a routine inspection at the town's main market when they were attacked, said Garissa police chief George Losku.

"The attackers

rubbed out

two of the officers while the other three engaged the attackers in a

shootout

," he said.

It was not immediately clear if the attackers were connected to Somali Islamist

bully boyz

and their sympathizers, blamed by the government in Nairobi for a surge in grenade and gun attacks in the past year following Kenya's deployment of troops into Somalia to battle al Qaeda-linked al-Shabaab



... the personification of Somali state failure...


rebels.

Garissa, a market centre for trade in camels, donkeys, goats and cattle located 200 km (120 miles) from the Somali border, is an operating centre for the military mission and a target for the insurgency -- one of the Kenyan government's major headaches ahead of a March election.

Kenyan soldiers and Somali forces seized Kismayu, al-Shabaab's last major urban stronghold in southern Somalia, six weeks ago, driving the

bully boyz

out.

In July, attacks on two churches in Garissa killed 17. Since then there have been sporadic grenade attacks.

Separately, in the southern coastal city of Mombasa, a man threw a grenade at a local administrator's office, wounding three people, including the official, police said.

"These are al-Shabaab operatives who

bravely ran away

from Somalia after the invasion of our forces, especially in Kismayu," Robert Kitur, Coast region deputy police chief, said.

The attack took place in Kwale, 20 km (12 miles) south of Mombasa, an area known as a stronghold for the separatist Mombasa Republican Council (MRC), which is campaigning for the secession of Kenya's Indian Ocean coastal strip, a tourist and trade hub.

The government has intensified a crackdown on MRC members and supporters in recent months, though some senior members have recently been released on bail.
Posted by: Fred || 11/17/2012 00:00 || Comments || Link || E-Mail|| [633 views] Top|| File under: al-Shabaab
Israel-Palestine-Jordan
How Hamas Is Winning The Rocket War
I post this for discussion, not because I necessarily agree with the author.

Today, for the first time in decades, air raid sirens sounded across Tel Aviv and Jerusalem. The rockets fired from the

Hamas, always the voice of sweet reason,

-controlled

Gazoo

Strip crashed down harmlessly in open areas, but Hamas had nevertheless scored a propaganda victory: It had proved that it could endanger the lives of citizens in Israel's two largest cities.

These latest attacks are just one indication of how, despite Israel's best efforts, Hamas's stockpile of rockets is only growing deadlier with time. In October 2009, current Shin Bet chief Yoram Cohen co-authored a study at the Washington Institute for Near East Policy on the 2008-2009 Israeli offensive in

Gazoo

: It reported that 600 rockets were fired into Israel during the 22-day war, most of which were domestically produced, short-range weapons. By comparison, the IDF reported earlier today that more than 550 rockets had struck Israel in the past three days -- and of course, the weapons managed to reach Tel Aviv and Jerusalem, which Hamas was incapable of doing during the previous conflict.

Bill Clinton, of all people, predicted this in a 2009 interview with Foreign Policy, and worried openly about what it meant for the future of a peace agreement. "[I]t's only a question of time until [these rockets] are de facto outfitted with GPS positioning systems. And when that happens and the casualty rates start to really mount, will that make it more difficult for the Paleostinians to make peace instead of less?" he worried. "Because they will be even more pressed by the radical groups saying, 'No, no, look, look, we are making eight out of 10 hits. Let's stay at this.'"

Assuming the Israeli government isn't willing to let a steadily increasing proportion of its population live under the threat of rocket fire -- a fair bet -- what is its answer to this conundrum? For answers, I turned to retired Brigadier General Shlomo Brom, a former director of strategic planning in the Israel Defense Forces and currently a senior research fellow at the Institute for National Security Studies, one of Israel's premier think tanks.

Brom's response will provide little solace for Hamas, or the people of

Gazoo

. "Eventually, weapons are getting to

Gazoo

, and because of that I don't think the solution is to prevent Hamas from holding these kinds of weapons. It's not possible," he says. "The only solution -- which is of course is a partial solution -- is deterrence."

In a nutshell, Brom's argument is that Israel can't stop Hamas from acquiring these weapons -- but it can make the costs of using them unbearably high. It's a recipe for many future confrontations just like this one.
Posted by: trailing wife || 11/17/2012 00:00 || Comments || Link || E-Mail|| [1482 views] Top|| File under: Hamas
Africa Horn
Heavy fighting renews in Southern Somalia
[Shabelle] Heavy fighting


... as opposed to the more usual name-calling or slapsy...


reportedly broke out Friday between Somali government soldiers and Al shabab fighters in rebel-held locations outside Baidoa, the third largest city in southern Somalia.

Official in Bay region say the battle sparked when government forces attacked bases controlled by Al shabab

forces of Evil

and the attacks lasted last night until on Friday morning.

"We could hear deafening sounds of mortar and artillery shelling used by the warring sides in Goofgaduud area located around Baidoa this morning. The fighting is between Somali forces and Al shabab. I can't confirm the exact casualties on either rival sides or civilians," said a resident in Goofgadud, who asked to be named for security reasons.

The situation is said to be calm after the combat stopped Friday noon, but the locals say the fighting could restart any time in the area since both sides stationed close positions and receiving reinforcement.
Posted by: Fred || 11/17/2012 00:00 || Comments || Link || E-Mail|| [839 views] Top|| File under: al-Shabaab
Sudan's Islamists need new blood: vice-president
[Daily Nation (Kenya)] The Islamic Movement at the heart of Sudan's ruling party needs new blood, its outgoing leader said on Thursday in a pledge unlikely to satisfy reformers inspired by the Arab Spring.


Bloody-handed vampires are never satisfied!

The call by Vice President Ali Osman Taha opened a four-yearly conference of the movement which is under pressure from reformers who say the Islamic regime has drifted from its religious foundations.


Pure-hearted bloody-handed vampires, etc.

Taha, who is stepping down after two terms as head of the movement, said it must change as part of the process of moving towards a new constitution for the country and trying to "improve freedoms."


You are free to observe Sharia as explained by our imams. You are free to dress and do your hair we tell you. You are free to keep your womenfolk housebound, ignorant and invisible. You are free...

"Those programmes need a renewal of the blood of Islamic Movement leaders, as well as a renewal of the movement's platform," he said.
Reformers say corruption and other problems have left the African nation's government Islamic in name only, and question how much longer President Omar al-Bashir
Head of the National Congress Party. He came to power in 1989 when he, as a brigadier in the Sudanese army, led a group of officers in a bloodless military coup that ousted the government of Prime Minister Sadiq al-Mahdi and eventually appointed himself president-for-life. He has fallen out with his Islamic mentor, Hasan al-Turabi, tried to impose shariah on the Christian and animist south, resulting in its secessesion, and attempted to Arabize Darfur by unleashing the barbaric Janjaweed on it. Sudan's potential prosperity has been pissed away in warfare that has left as many as 400,000 people dead and 2.5 million displaced. Omar has been indicted for genocide by the International Criminal Court but nothing is expected to come of it.
should remain in office.

Posted by: Fred || 11/17/2012 00:00 || Comments || Link || E-Mail|| [410 views] Top|| File under: Govt of Sudan
Home Front: WoT
Nafis indicted
[Bangla Daily Star] Nafis, a Bangladeshi youth who authorities say tried to blow up New York's Federal Reserve Bank, was indicted Thursday on charges of using a weapon of mass destruction and trying to provide material support to al-Qaeda.

The 21-year-old foreign exchange student was incarcerated
Book 'im, Mahmoud!
by federal authorities in a sting operation last month. He was accused of trying to detonate what he thought was a 1,000-pound bomb by using his cell phone as a trigger.

Quazi Mohammad Rezwanul Ahsan Nafis, allegedly inspired by al-Qaeda, came to the United States in January on a student visa under the pretext of attending college at Southeast Missouri State University, prosecutors said.

It's not clear whether Nafis maintained al Qaeda ties, but authorities say he claimed that the plot was his own and was his sole motivation for the US trip.

A US District Court grand jury in New York charged Nafis with trying to use a bomb as a weapon of mass destruction and trying to provide explosives and communications equipment to al Qaeda terrorists, the indictment says.

In Bangladesh, Nafis graduated from high school in 2006 and took his higher secondary school certificate examinations in 2008 before he enrolled in the country's leading private university, North South University, in Dhaka, documents say.

Nafis travelled to the United States with "the purpose of conducting a terrorist attack" and actively sought out al-Qaeda contacts after his arrival, authorities in New York allege.

He majored in cybersecurity at Southeast Missouri State University from January to May of this year, a university spokeswoman said. At the end of the spring semester, he was elected vice president of the

Moslem

Student Association, but his term was short-lived because he left the campus, the spokeswoman said.

His father, Quazi Mohammad Ahsanullah, has said that he can't believe the terrorist accusations and that his son is timid person who's often scared to travel alone.


And yet he went to America on his own, and then left school to move to the big city. Papa's little boy is all grown up.

The father, a banker in Dhaka, said his son left college in Missouri after one semester because of the expense and went to New York, where he worked 10-hour days at a hotel.

In the sting operation, Nafis apparently contacted an FBI source and proposed multiple targets, including a high-ranking US official and the New York Stock Exchange, authorities said.
Posted by: Fred || 11/17/2012 00:00 || Comments || Link || E-Mail|| [688 views] Top|| File under: al-Qaeda
Israel-Palestine-Jordan
10 Palestinians Dead as Gaza Rockets Hit Jerusalem, Tel Aviv
[An Nahar]

Gazoo

fighters fired rockets at both Jerusalem and Tel Aviv on Friday aiming for the Jewish state's political and commercial hearts, prompting Israel to call up thousands more reservists in readiness for a potential ground war.

The military wing of the Islamist

Hamas, always the voice of sweet reason,

movement which rules

Gazoo

said it fired the rocket at Jerusalem, the first to strike the outskirts of the Holy City in the history of the Israeli-Paleostinian conflict.

It marked a major escalation by the territory's Hamas rulers in the face of a deadly pounding since Wednesday by Israeli aircraft that has killed 29 Gazooks and sparked outrage across the Arab and Islamic world.

Neither rocket caused any casualties or damage, Israeli police said, but they sowed panic in both the Jewish state's main population centers setting off warning sirens and sending people scurrying to shelters.

One hit a Jewish settlement bloc in the occupied West Bank just south of Jerusalem which is home to many commuters.

"A rocket fired from

Gazoo

hit an open area outside of Jerusalem, causing no injuries or damage," an army

front man

told Agence

La Belle France

Presse.

Israeli police said it hit in the Gush Etzion bloc of settlements that stretches south of Jerusalem past Bethlehem from just five kilometers (three miles) beyond the city limits.

A second rocket crashed into sea off Tel Aviv "some 200 meters (yards)" from the beachfront U.S. embassy, sending beachgoers fleeing, an eyewitness told AFP.

"We will strike cities beyond Tel Aviv with Fajr 5 rockets should Israel launch a ground operation in

Gazoo

," the pan-Arab television al-Mayadeen quoted an Islamic Jihad
...created after many members of the Egyptian

Mohammedan

Brotherhood decided the organization was becoming too moderate. Operations were conducted out of Egypt until 1981 when the group was exiled after the

liquidation

of President Anwar Sadat. They worked out of Gaza until they were exiled to Lebanon in 1987, where they clove tightly to Hezbollah. In 1989 they moved to Damascus, where they remain a subsidiary of Hezbollah...
commander as saying.

Meanwhile,


...back at the shouting match, a new, even louder, voice was to be heard...


Hamas' armed wing the Ezzedine al-Qassam Brigades

grabbed credit

for "shooting down an Israeli warplane over

Gazoo

with a surface-to-air missile."

The two rockets were the farthest

Gazoo

snuffies

have ever fired into Israel, exceeding even the 60 kilometers (36 miles) achieved by a rocket that hit the sea off Jaffa, just south of Tel Aviv, on Thursday.

As the rockets hit, the first of 16,000 reservists already called up by the Israeli army were joining their units but in their wake Defense Minister Ehud Barak ordered thousands more to turn up for duty.

"The defense minister has this evening ordered the mobilization of new reserve forces," his

front man

Josh Hantman told AFP as warnings intensified of a looming ground offensive to root out the rocket launchers that now have most of Israel's population in their sights.

An AFP correspondent on the Israeli side of the

Gazoo

border reported seeing tanks massed along the frontier, and a steady stream of reservists arriving for duty.

Speaking before the latest rocket fire, senior cabinet minister Moshe Yaalon warned that Israel was already poised for a major ground offensive like that which it launched in December 2008-January 2009.

"We are preparing all the military options, including the possibility that forces will be ready to enter

Gazoo

in the event that the firing doesn't stop," he said.

Later on Friday, the Israeli cabinet gave its green light for the recruitment of up to 75,000 reservists, Channel 2 television said.

The decision was taken in a phone vote which was carried out as Israeli Prime Minister Benjamin Netanyahu held talks at the defense ministry in Tel Aviv with his inner circle, the Forum of Nine, the channel reported.

In practice, it means that up to 75,000 reserve soldiers can be drafted into action by the military at any point.

As ground troops massed, there was no let up in the Israeli air offensive on

Gazoo

.

A Gazook was killed and two

maimed

in an Israeli strike on a car, shortly after a raid that killed four people, Hamas medical officials said.

"One citizen was martyred and two others seriously injured in an Israeli strike on a car in Deir al-Balah," in central

Gazoo

, said Ashraf al-Qudra,

front man

for the Hamas health ministry.

The strike came shortly after a raid that killed four Paleostinians in the central Maghazi district.

"Three citizens were martyred in a strike in Maghazi camp and their bodies were taken to Shuhada al-Aqsa Hospital," Qudra said, adding subsequently that a fourth man was killed in the same strike.

Security sources named one of the dead as Ahmed Abu Jalal, a field commander of Hamas' armed wing, the Ezzedine al-Qassam Brigades.

Qudra added that the strike, in the central

Gazoo

Strip, targeted a home and that two of those killed were brothers.

The latest deaths raised the toll in violence that began Wednesday afternoon to 29, with more than 270 people

maimed

, Paleostinian officials said.

They came as fresh air strikes rattled buildings across the enclave, with officials reporting strikes in

Gazoo

City, central Khan Younis and southern Rafah.

Earlier, Hamas health minister Mufid al-Mukhalalati warned in a

presser

at

Gazoo

City's Shifa hospital that "there is an acute shortage of medicine and medical supplies."

He urged "Arab countries and all parties to support the health sector," thanking Egypt for the help it has already offered.

A child was among two victims reported by the territory's emergency services, who were both brought in to

Gazoo

City's Shifa hospital as Egyptian Prime Minister Hisham Qandil toured the wards on an unprecedented solidarity visit to the Hamas-ruled territory.

Israel denied its aircraft had killed the pair but Qandil leaned forward and kissed the dead body of four-year-old Mohammed Yasser voicing outrage at his loss.

"What I saw today in

Gazoo

, at the hospital, with the

deaders

, cannot be met with silence," the Egyptian premier said.

"This tragedy cannot be tolerated, and the whole world bears the responsibility to stop the aggression."

Egypt's Islamist President Mohamed Morsi hammered home the message of support soon after his prime minister ended the lightning visit.

"Egypt will not leave

Gazoo

on its own... What is happening is a blatant aggression against humanity," Morsi said.

The overthrow early last year of veteran strongman Hosni Mubarak


...The former President-for-Life of Egypt, dumped by popular demand in early 2011...


, a staunch supporter of Egypt's three-decade-old peace treaty with Israel, has cast a chill over the already lukewarm relationship between the two neighbors.

Morsi, who like Hamas has his roots in the

Moslem Brüderbund

, has moved to establish closer relations with the

Gazoo

authorities.

World governments concerned about the upsurge of violence had appealed to Egyptian leaders to use their influence with Hamas to prevent any fresh downward spiral.

U.S. deputy State Department

front man

Mark Toner said he hoped the Egyptian prime minister would deliver a message to halt the rocket fire.

President Vladimir Putin

...Second President of the Russian Federation and the first to remain sober. Because of constitutionally mandated term limits he is the current Prime Minister of Russia. His sock puppet, Dmitry Medvedev, was installed in the 2008 presidential elections. Putin is credited with bringing political stability and re-establishing something like the rule of law. During his eight years in office Russia's economy bounced back from crisis, seeing GDP increase, poverty decrease and average monthly salaries increase. During his presidency Putin passed into law a series of fundamental reforms, including a flat income tax of 13%, a reduced profits tax, and new land and legal codes. Under Putin, a new group of business magnates controlling significant swathes of Russia's economy has emerged, all of whom have close personal ties to Putin. The old bunch, without close personal ties to Putin, are in jail or in exile...
told Morsi in a telephone call that Russia supported Egypt's efforts to halt the upsurge in violence since Israel killed Hamas military chief Ahmed Jaabari in an air strike on

Gazoo

City on Wednesday.

But as Qandil arrived, Hamas announced it had fired a new salvo of rockets at the Jewish state despite Israel's offer of a temporary truce for the brief visit.

Posted by: Fred || 11/17/2012 00:00 || Comments || Link || E-Mail|| [616 views] Top|| File under: Hamas
Terror Networks
FBI adds US Abu Mansour al-Amriki, to terror wanted list
[Shabelle] The FBI said Wednesday it had added to its list of most wanted

Death Eaters

the American "rapping jihadi," an operative for Somalia's Al-Qaeda linked Shebab

hard boyz

who uses rap as a propaganda tool.

Omar Shafik Hammami, who was born in Alabama but is now thought to live in Somalia, is believed to be a

big shot

of the Shebab rebels, who were placed on the US State Department's terror blacklist in 2008.

The group has "repeatedly threatened terrorist actions against America and American interests," the Federal Bureau of Investigations said in a statement.

Also known as Abu Mansour al-Amriki, Hammami has been releasing rap songs in English on the Internet since 2009 as a recruitment tool, although music is forbidden in Al-Qaeda's strict interpretation of Islam.

In the songs, Hammami says he hopes to be killed by a drone strike or in a cruise missile attack so he can achieve martyrdom.

He invites young people to join the jihad to "wipe Israel off the globe," and he encourages strikes against the US military in Afghanistan and Somalia.

Hammami, who has been indicted in the United States on various terrorism charges, has been the subject of an international arrest warrant since 2007.

Also added to the terror most wanted list Wednesday was Filipino Raddulan Sahiron, wanted for his alleged role in the kidnapping of an American in the Philippines in 1993 by the al-Qaeda-linked Islamist group Abu Sayyaf.


...also known as al-Harakat al-Islamiyya, an Islamist terror group based in Jolo, Basilan and Zamboanga. Since its inception in the early 1990s, the group has carried out bombings, kidnappings, murders, head choppings, and extortion in their uniquely Islamic attempt to set up an independent Moslem province in the Philippines. Abu Sayyaf forces probably number less than 300 cadres. The group is closely allied with remnants of Indonesia's Jemaah Islamiya and has loose ties with MILF and MNLF who sometimes provide cannon fodder...


Sahiron is believed to be the leader of the group, which was put on the US terror blacklist in 1997, the FBI said.

The Abu Sayyaf was set up in the 1990s with seed money from the late Osama bin Laden's


... who is now among the dear departed, though not among the dearest...


Al-Qaeda network, according to the Philippine military, and has been blamed for that nation's worst terrorist attacks.

These include the bombing of a passenger ferry in Manila Bay that killed over 100 people in 2004, as well as many kidnappings of foreigners and Filipinos in the

Mohammedan

-populated south of the country where it is based.
Posted by: Fred || 11/17/2012 00:00 || Comments || Link || E-Mail|| [821 views] Top|| File under: al-Qaeda
-Short Attention Span Theater-
Taliban accidentally CCs everybody on its mailing list
In a Dilbert-esque faux pax, a Taliban spokesperson sent out a routine email last week with one notable difference. He publicly CC'd the names of everyone on his mailing list.
Blinky sucks!!! And you can quote me...
Oh, SHIT! Where's that delete button!
The names were disclosed in an email by Qari Yousuf Ahmedi, an official Taliban spokesperson, on Saturday. The email was a

blurb

he received from the account of Zabihullah Mujahid, another Taliban spokesperson. Ahmedi then forwarded Mujahid's email to the full Taliban mailing list, but rather than using the BCC function, or blind carbon copy which keeps email addresses private, Ahmedi made the addresses public.


Qari? In my office...NOW.


The list, made up of more than 400 recipients, consists mostly of journalists, but also includes an address appearing to belong to a provincial governor, an Afghan

politician

, several academics and activists, an ... Afghan consultative committee, and a representative of Gulbuddein Hekmatar, an Afghan warlord whose outlawed group Hezb-e-Islami is believed to be behind several attacks against coalition troops.
Posted by: trailing wife || 11/17/2012 00:00 || Comments || Link || E-Mail|| [494 views] Top|| File under: Taliban
Africa North
Mali Rebels Say Ready for Talks with Bamako
[An Nahar] Mali's beturbanned fascisti Ansar Dine and Tuareg leaders controlling part of the desert north of the west African country announced jointly Friday that they are prepared to hold talks with the Bamako authorities.

The two groups were "disposed to engage resolutely in a process of political dialogue" they said in a joint statement after talks with lead negotiator Burkina Faso


...The country in west Africa that they put where Upper Volta used to be. Its capital is Oogadooga, or something like that. Its president is currently Blaise Compaoré, who took office in 1987 and may be in the process of being chased out now...


President Blaise Compaore.

Compaore, lead negotiator for the west African regional bloc ECOWAS met jointly with Ansar Dine (Defenders of Faith) and the National Movement for the Liberation of Azawad (MNLA) for the first time on Friday.

The meeting, in his Ouagadougou palace, marked a change in approach by Compaore, who had previously received them separately.

The Ansar Dine delegation was led by Algabass Ag Intalla, one of the Al Qaeda-linked group's top leaders, while the MNLA was represented by its secretary general Bilal Ag Acherif.

The fresh drive by Mali's neighbor Burkina Faso to find a negotiated solution to the crisis, which has effectively split Mali in two, came as plans by ECOWAS to send troops in gathered pace.

The aim of the meeting was to get the two sides, who have held informal discussions in the Burkina capital for several days, to hammer out a "joint platform" to present to Mali's transitional authorities.

This interim administration has been running the country since the leaders of the March military coup stepped back from power under international pressure, in April.

Ansar Dine and the MNLA, both made up mainly of Malian ethnic Tuaregs, have occupied northern Mali along with mainly foreign radical Islamists since April.

The Islamists belong to al-Qaeda in the Islamic Maghreb (AQIM) and the less known but associated Movement for Oneness and Jihad in West Africa (MUJAO). Both groups have imposed a brutal form of sharia Islamic law, stoning unmarried couples, amputating thieves' hands and whipping drinkers and smokers.

Ansar Dine has made some conciliatory gestures to the secular MNLA, notably announcing this week that it would not insist on sharia law across Mali but just in its northeastern fiefdom of Kidal.

It has also said it would work to help rid the region of "terrorists" and "foreign movements", thereby distancing itself dramatically from AQIM and MUJAO.

Ansar Dine has also regained favor with the international community by renouncing its separatist ambitions.

The repositioning makes it increasingly likely that the ECOWAS intervention would focus on dislodging AQIM and MUJAO, in the hopes of eliminating a potential sanctuary for international

hard boy

groups.

The planned force, approved by the African Union


...a union consisting of 53 African states, most run by dictators of one flavor or another. The only all-African state not in the AU is Morocco. Established in 2002, the AU is the successor to the Organisation of African Unity (OAU), which was even less successful...


, will comprise some 3,300 mainly west African troops. The plan must go before the U.N. Security Council by the end of November.

But question marks still hang over the operation, particularly its exact composition and its financing. It will also require logistical support from countries such as

La Belle France

and the United States.

The European Union


...the successor to the Holy Roman Empire, only without the Hapsburgs and the nifty uniforms and the dancing...


also wants to support the effort. Its foreign ministers will meet Monday in Brussels to discuss sending a training mission made up of 200 to 400 European soldiers to Mali in January, according to French sources.

But the international community has made clear it favours dialogue to resolve the crisis.

Also Friday, in the Malian capital Bamako, some 400

coppers

staged a protest demanding better working conditions following the abduction of four of their colleagues.

Masked men wearing police uniforms and driving two police cars

kidnapped

the officers, including a woman, on Thursday.

Posted by: Fred || 11/17/2012 00:00 || Comments || Link || E-Mail|| [438 views] Top|| File under: Ansar Dine
India-Pakistan
Parliament has failed, declares Rehman Malik
[Dawn] During the Senate's session on Friday, Federal Interior Minister Rehman Malik


Pak politician, Interior Minister under the Gilani government. Malik is a former Federal Investigation Agency (FIA) intelligence officer who rose to head the FIA during Benazir Bhutto's second tenure. Malik was tossed from his FIA job in 1998 after documenting the breath-taking corruption of the Sharif family. By unhappy coincidence Nawaz Sharif became PM at just that moment and Malik moved to London one step ahead of the button men. He had to give up the interior ministry job because he held dual Brit citizenship.


defending his earlier decision to ban

cycle of violence

s from the roads in Bloody Karachi


...formerly the capital of Pakistain, now merely its most important port and financial center. It may be the largest city in the world, with a population of 18 million, most of whom hate each other and many of whom are armed and dangerous...


(for today) said that the parliament had failed, DawnNews reported.

Senator Raza Rabbani objecting to the federal minister's claim said the parliament had not failed and that the parliament could not give a stamp of approval on weak legislature.

Malik stood by his action saying he respected the decision of the Sindh High Court but added that the move to ban

cycle of violence

s off the roads was right as

cycle of violence

s provided an easy mode of transportation to

forces of Evil

and were used in most terrorist activities.

Senator Malik said the decision to ban

cycle of violence

s was taken in view of information received that a

cycle of violence

would be used as a bomb on the first day of Muharram in

Bloody Karachi

. He also said that

cycle of violence

s were used in 438

kaboom

s across the country during the current year whereas 96

cycle of violence

s were destroyed in

kaboom

s in

Bloody Karachi

alone.

Malik further said he would appeal in the Supreme Court against the Sindh High Court's decision against the ban imposed on

cycle of violence

s in

Bloody Karachi

on the first day of Muharram.

Senator Babar Awan also criticised the decision to order

cycle of violence

s off the roads and termed the move as illegal.

The Jamaat Ulema-e-Islam


...Assembly of Islamic Clergy, or JUI, is a Pak Deobandi (Hanafi) political party. There are two main branches, one led by Maulana Fazlur Rahman, and one led by Maulana Samiul Haq. Fazl is active in Pak politix and Sami spends more time running his madrassah. Both branches sponsor branches of the Taliban, though with plausible deniability...


-Fazl (JUI-F) staged a walk-out from the senate session over the situation in

Bloody Karachi

and the party's Senator Maulana Abdul Ghafoor Haideri



...Central Secretary General of JUI-F, member of the Pak senate, formerly provincial minister of Balochistan. He has a master's degree in Islam and runs a madrassah...


said the government had lost its writ in

Bloody Karachi

and that it was not serious about improving the situation in the city.

Posted by: Fred || 11/17/2012 00:00 || Comments || Link || E-Mail|| [423 views] Top|| File under: Govt of Pakistan
Iraq
Hizbullah Man Wanted by U.S. Freed from Iraq Custody
[An Nahar] The lawyer for a Hizbullah commander wanted by the United States said his client has been released from Iraqi custody and has been flown to the Beirut.

Lawyer Abdul-Mahdi al-Mitairi said Ali Moussa Daqdouq was released on Friday from house arrest in the Iraqi capital, Storied Baghdad


...located along the Tigris River, founded in the 8th century, home of the Abbasid Caliphate...


. The lawyer did not provide further information in an email sent to The

News Agency that Dare Not be Named

.

Meanwhile,


...back at the wine tasting, Vince was about to start tasting his third quart...


an Iraqi official told Agence

La Belle France

Presse on condiiton of anonymity that "the judiciary decided to release Ali Moussa Daqdouq due to a lack of sufficient evidence," adding that Daqdouq is now in

Leb

.

The U.S believes Daqduq was the

criminal mastermind

of a 2007 raid on an American military base in the Iraqi holy Shiite city of Karbala that killed five U.S. soldiers.

Posted by: Fred || 11/17/2012 00:00 || Comments || Link || E-Mail|| [608 views] Top|| File under: Hezbollah
India-Pakistan
Two policemen among nine killed across city
[Dawn] Two

coppers

were

rubbed out

off the Superhighway on Thursday evening, bringing the number of

coppers

killed in the city during the current year to 102.

One of the victims just before his death had called his superior officer, informing him that they had been shot at near Wilayat Shah Mazar, DIG (east) Shahid Hayat told Dawn.

Police constables Mohammad Kamran and Asghar Ali, both deputed at the Sabzi Mandi police post, after their duty hours went to have tea when they were targeted, said an official at the Sachal

cop shoppe

.

Shortly after leaving their workplace, constable Kamran phoned his superior officer informing him that they had been shot at and

maimed

, said DIG Hayat. He added that Kamran also specified the place near the shrine where they were attacked.

But by the time police reached the spot both the

coppers

were dead.

"It seems that they [

coppers

] were following or had seen some criminals who fired at them and fled," the DIG said.

He said the place where the bodies were found was quite far from the main road and there seemed to be no other reason for them to have been killed there.

The police shifted the bodies to the Jinnah Postgraduate Medical Centre for medico-legal formalities.
Three found

rubbed out



Earlier, the bullet-riddled bodies of three young men were found in a car in PIB Colony.

Police said the car was found parked near Ghausia Masjid.

"The three men were shot at in the car. Someone sitting in the front seat carried out the shooting, as spent bullet casings were found from the car," said DIG Hayat.

The victims were later identified as Ashfaq Ahmed, 25, Ziauddin, 35, and Mohammad Javed, 45.

The police said that they were residents of Sohrab Goth and associated with sand and gravel work.

The police

Sherlocks

said Javed's original name was Hizbullah Meshed and he had recently changed his name. He was supposed to fly to Bahrain where his brother is settled and for that purpose he had changed his name, the

Sherlocks

added.

The motive for the killings could not be clear immediately.
Man killed in North Nazimabad

The body of a young man was found near Premier College in Block H, North Nazimabad.

The body was wrapped in a bedspread, said an official at the Hydri

cop shoppe

.

The victim was in his mid-20s, he added.

The police shifted the body to Abbasi Shaheed Hospital for a post-mortem examination where doctors said that the victim had been strangled and that there were torture
marks all over his body.

Following the medic-legal formalities, the body was shifted to the Edhi morgue for want of identification.

Man

bumped off



A man was

rubbed out

in Ghaziabad area within the remit of the Manghopir

cop shoppe

.

The victim had been shot in the head, said Manghopir SHO Nasir Mehmood.

The police shifted the body to the Civil Hospital Bloody Karachi


...formerly the capital of Pakistain, now merely its most important port and financial center. It may be the largest city in the world, with a population of 18 million, most of whom hate each other and many of whom are armed and dangerous...


for medico-legal formalities.

Later, the body was taken to the Edhi morgue.

Woman killed in Quaidabad

The body of an unidentified woman was found in the Quaidabad area, police said.

They added the body was found from bushes in Rind Goth within the remit of the Quaidabad

cop shoppe

.

The victim was in her mid-30s, the police said.

The woman was wearing yellow clothes and had apparently been strangled, police said.

The body was taken to the JPMC for medico-legal formalities.

Woman

rubbed out



A woman was killed and four others were

maimed

in a house in Saeedabad on Thursday, police said.

The officials added that the incident took place in Sector 14-C of Saeedabad where

gunnies

barged into a house and shot at four women and a man.

One of the women

was struck down in his prime

while three other women and a man were taken to the Civil Hospital

Bloody Karachi

, where they were admitted for treatment.

The police said the place was a brothel and described monetary dispute as a motive for the killing.

Posted by: Fred || 11/17/2012 00:00 || Comments || Link || E-Mail|| [622 views] Top|| File under:
Africa Subsaharan
Tanzanian Muslim cleric pleads not guilty to incitement
[Daily Nation (Kenya)] A controversial Tanzanian

Mohammedan

holy man

and his 49 supporters Thursday pleaded not guilty


"Wudn't me."


to charges of inciting violence, criminal trespass and theft.

The

holy man

, Sheikh Ponda Issa Ponda,


... who is reported to be a ponda...


and his followers are accused of invading private property and inciting violence that led to the destruction of property in the Tanzanian commercial capital of Dar es Salaam.

"On October 12, this year they invaded a plot of land... occupied it illegally, stole and destroyed property worth over 56 million shillings (35,440 dollars)," prosecutor Tumaini Kweka said in court.

The city had been tense following last month's arrest of Ponda, the head of the Jumuiya ya wa Islamu, or the "community of Islam",


To whit, another copy of Jamaat-e-Islami...


a group not recognised by the Tanzanian government.

Soon after he was incarcerated
You have the right to remain silent...
, his followers staged demonstrations in the city aimed at seeking his release.

Ponda is accused of inciting violence during October demonstrations in Dar es Salaam. The

festivities

there were sparked by rumours that a 12-year old boy at a Christian school had urinated on a copy of the Koran, according to the police.

The court confirmed an earlier ruling denying Ponda bail following objections from the prosecution.

All the other co- accused except one were released on bail.

Posted by: Fred || 11/17/2012 00:00 || Comments || Link || E-Mail|| [620 views] Top|| File under:
Economy
Caliphornia now leads poverty rankings
[Daily Caller] The Golden State has reached a poverty rate that is now twice as bad as West Virginia's and substantially worse than the rates of poverty in Mississippi, Alabama, Arkansas and Texas, according to a new measure of poverty developed by the federal Census Bureau.

Democrat-run

Caliphornia

earned its last-place rank under the federal government's new measure of poverty, which incorporates more detailed analyses of welfare payments and the local costs of food, gasoline and housing. (View the new census data report)

The state's costs are boosted by its environmental and workplace regulations, and by 38 million residents' competition for housing close to the sea.

The new measure, however, also incorporates a a controversial calculation of relative equality that demotes states -- such as

Caliphornia

-- with a wide gap between wealthy people and people with less than one-third of the state residents' average income.



Caliphornia

snatched the last-place prize from Mississippi, which had the highest poverty rate under the older and simpler measure, which gauged people's ability to buy basic services and goods.

Democratic

Caliphornia

Gov. Gerry Brown's office did not release a comment Nov. 15 about the new ranking, but did note that he would be attending a housing conference, the "Greenbuild International Conference and Expo," in San Francisco Nov. 16.
Posted by: Fred || 11/17/2012 00:00 || Comments || Link || E-Mail|| [1490 views] Top|| File under:
Africa Subsaharan
113 rebels killed as violence flares in DR Congo
[Daily Nation (Kenya)] Some 113 rebels died in

festivities

on Thursday between the M23 rebel group and Democratic Republic of the Congo
...formerly the Congo Free State, Belgian Congo, Zaire, and who knows what else, not to be confused with the Brazzaville Congo or Republic of Congo, which is much smaller and much more (for Africa) stable. DRC gave the world Patrice Lumumba and Joseph Mobutu, followed by years of tedious civil war. Its principle industry seems to be the production of corpses. With a population of about 74 million it has lots of raw material...
troops, the regional governor said, as violence flared days after the UN and US imposed sanctions on the group's leader.

The fighting early Thursday near the eastern city of Goma came a day after the UN said

gang

s in the region slaughtered over 200 people including scores of children between April and September.

Julien Paluku, governor of the resource-rich North Kivu province whose capital is Goma, added that "a few" members of the DR Congo government forces (FARDC) were

maimed

in the

festivities

, along with the 113 rebels killed, up sharply from a previous toll.

Government

front man

Lambert Mende had said earlier that "51 bodies (of rebels) wearing Rwandan army uniforms have been collected".

Posted by: Fred || 11/17/2012 00:00 || Comments || Link || E-Mail|| [399 views] Top|| File under:
Europe
Spain Says Suspected ETA Killer Arrested in Britain
[An Nahar] British police Friday tossed in the calaboose
Youse'll never take me alive coppers!... [BANG!]... Ow!... I quit!
a suspected member of the armed
Basque separatist group ETA
ETA or Euskadi Ta Askatasuna (English: Basque Homeland and Freedom) is an armed Basque nationalist and separatist organization that has been around since 1959. It demands independence from Spain and

La Belle France

for the Greater Basque Country. The group is proscribed as a terrorist organization by most civilized countries. More than 700 members of the organization are incarcerated in prisons in Spain, La Belle Fränce, and other countries, though members do seem to find ready hospitality in Venezuela.
who is accused of taking part in several killings, the Spanish government said.

The suspect, 45-year-old Raul Angel Fuentes Villota, was tossed in the calaboose
Maw! They're comin' to get me, Maw!
in Liverpool under a European arrest warrant in an operation assisted by Spanish police, the Interior Ministry said in a statement.

Spain has been hunting Fuentes Villota since 1995 over his membership of an ETA unit in the Basque Country region of Biscay and his alleged participation in killings, the ministry said.

It was the latest in a string of arrests of ETA activists that have hobbled the network, listed as a terrorist organization by the European Union


...the successor to the Holy Roman Empire, only without the Hapsburgs and the nifty uniforms and the dancing...


and United States.

Only on Thursday, French police arrested another suspected ETA member, Inaki Imaz Muduate, in southwestern

La Belle France

.

ETA announced a year ago that it had abandoned violence after more than 800 killings in a four-decade campaign for an independent homeland in northern Spain and southwestern

La Belle France

.

ETA has refused, however, to bow to Spanish and French demands that it disband and disarm.

Posted by: Fred || 11/17/2012 00:00 || Comments || Link || E-Mail|| [887 views] Top|| File under:
India-Pakistan
Terror plot foiled as police arrest two in Gujrat
[Dawn] Police foiled a terrorist plot arresting a father and son duo from Gujrat, DawnNews reported on Friday.

Police raided a house in the Tanda area of Gujrat and set to sit in solemn silence in a dull, dark dock, in a pestilential prison with a life-long lock
... anything you say can and will be used against you, whether you say it or not...
a man named Shafiq.

Based on the information he provided, his son Rehman was also arrested.

According to Inspector General (IG) Punjab Police Haji Habibur Rehman, the arrested men were associated with the Tehrik-e-Taliban Pakistain's Hakimullah Mehsud group.

The arrested men also allegedly admitted to carrying out attacks on an army check post and a police post in Gujrat.

IG Punjab added that the men had

bumped off

four constables in their attack on the police post and had killed seven troops stationed at a military check post on the banks of River Chenab.

He further said that one member of the group to which the men belonged was killed during the Karma airbase attack, whereas five other members remained

on the lam

.

Five jackets prepared for

suicide kaboom

s, material to make 60 more jackets, firearms and 75 kilograms of

kaboom

were recovered from the arrested men.

Intelligence agencies have issued warning over possible terrorist attacks in Punjab during Muharram.

Moreover, IG Punjab Police has claimed that the arrest of the men from Gujrat and the security arrangements would help in making Muharram peaceful.
Posted by: Fred || 11/17/2012 00:00 || Comments || Link || E-Mail|| [664 views] Top|| File under: Taliban
Israel-Palestine-Jordan
Fajr 5: Five Times the Range of Home-Made Rockets
[An Nahar] The Iranian-made Fajr 5 rocket fired at Tel Aviv by Paleostinian

hard boyz

has a far greater range than the home-made Qassam rockets used by

Hamas, always the voice of sweet reason,

in

Gazoo

, but neither are very accurate, experts say.

Fajr 5 rockets can be fired from the back of a 6x6 truck and can hit targets up to 75 kilometers (46 miles) away, according to London-based defense analysts IHS Jane's.

This compares to a range of between four and 13 kilometers for the Qassam rockets normally used by Hamas, added Douglas Barrie, senior fellow for military aerospace at the International Institute for Strategic Studies (IISS).

Manufactured by Shahid Bagheri Industries of Tehran and marketed by Iran's Aerospace Industries Organization, the 6.5-meter-long (21-foot) Fajr 5 rockets are used by the Iranian army, according to Jane's Ammunition Handbook.

They are also thought to have been supplied to Hezbollah.



Leb

's most powerful military force "received long-range rockets in 2006 that they designate as the Khaibar-1. It is suspected that these may have been Fajr-5 rockets", the handbook said.

The 333-mm caliber rockets weighing 915 kilos (2,013 pounds) can be fired every four or eight seconds and the standard warhead contains 90 kg of explosive ignited by a nose-mounted impact fuse.

But the rockets lack the precision of a guided missile.

"Fajr 5 is a rocket rather than a missile. It is not guided as such. That is how we differentiate it," said Gareth Jennings, managing editor of IHS Jane's Missiles and Rockets.

Barrie also told AFP: "None of the rockets has any form of terminal guidance and lack accuracy."

He explained: "The Qassam family of rockets (there are several versions) are small, and pretty basic designs of a much smaller size than the Fajr, with therefore a far shorter range.

"The Qassam 1 is generally considered to have a maximum range of around 4km, the Qassam II has a range of up to 10km and the Qassam III around 13km. Explosive warhead weight varies from 1-10kg depending on the Qassam version.

"The Fajr by comparison is much larger, heavier, and with greater range. The Fajr 3 has a range believed to be in excess of 40km with that of the Fajr 5 greater than 70km."

Posted by: Fred || 11/17/2012 00:00 || Comments || Link || E-Mail|| [490 views] Top|| File under: Hamas
Who's in the News
37
[untagged]
4
Hamas
3
Taliban
2
al-Shabaab
2
Ansar Dine
2
Govt of Pakistan
2
Govt of Syria
2
al-Qaeda
1
al-Qaeda in Arabia
1
Hezbollah
1
Hizb-ut-Tahrir
1
Govt of Sudan
1
Lashkar-e-Islami
Bookmark
E-Mail Me
The Classics
The O Club
Rantburg Store
Comments Spam
The Bloids
The Never-ending Story
Thugburg
RSS Links
Gulf War I
The Way We Were
Bio
Sink Trap
Alzheimer's Association
Day by Day
Counterterrorism
Hair Through the Ages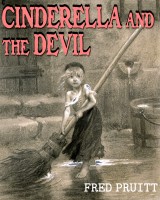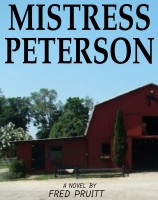 On Sale now!


A multi-volume chronology and reference guide set detailing three years of the Mexican Drug War between 2010 and 2012.

Rantburg.com and borderlandbeat.com correspondent and author Chris Covert presents his first non-fiction work detailing the drug and gang related violence in Mexico.

Chris gives us Mexican press dispatches of drug and gang war violence over three years, presented in a multi volume set intended to chronicle the death, violence and mayhem which has dominated Mexico for six years.
Click here for more information


Meet the Mods
In no particular order...


Steve White
Seafarious
Pappy
lotp
Scooter McGruder
john frum
tu3031
badanov
sherry
ryuge
GolfBravoUSMC
Bright Pebbles
trailing wife
Gloria
Fred
Besoeker
Glenmore
Frank G
3dc
Skidmark
Alaska Paul



Better than the average link...



Rantburg was assembled from recycled algorithms in the United States of America. No trees were destroyed in the production of this weblog. We did hurt some, though. Sorry.
34.200.218.187