-Short Attention Span Theater-
Zimbabwe lawmakers set to undergo the cut
[Daily Nation (Kenya)]
Hundreds of Zim-bob-wean MPs will be circumcised by the end of next month to help popularise the latest HIV/Aids prevention method.


Ouch. Still, apparently it significantly reduces the probability of catching the disease, provided neither you nor any of those who preceded you under the unwashed knife are already infected.

The 175

politician

s would also undergo HIV tests and counselling, Mr Blessing Chebundo, the chairperson of Zim-bob-we Parliamentarians Against HIV and Aids (ZIPAH) told NewsDay newspaper today.


Before or after receiving the cut? Before answering, see above,

"We will walk the talk as role models and lead by example to embark on voluntary HIV testing and male circumcision, as well as to inspire young people to do the same," he said.

"We need to go down to constituencies, provinces, districts, wards and villages as ZIPAH to spread messages to fight HIV/Aids and encourage males to undergo voluntary circumcision," he added.

Mr Chebundo said 20 MPs had already booked appointments for circumcision at various centres set up by the government and donors.

"Almost 175 MPs who are members of ZIPAH are in support of this and also 25 members of staff at Parliament," he said.

"We are still updating the list of volunteers. Obviously, female MPs are not going for circumcision,


An interesting comment...

but we have encouraged their spouses to join us," he added.

Posted by: Fred || 05/19/2012 00:00 || Comments || Link || E-Mail|| [324 views] Top|| File under:
Britain
Minority of Pakistani men believe white girls are fair game: Warsi
[Dawn] British minister and co-chairman of the Conservatives Party Baroness Sayeeda Warsi has said that a small minority of Pak men believe that white women "are a fair game."

Warsi's comments follow the sentencing of nine men (eight of Pak origin) for plying white girls, as young as 13, with alcohol and drugs so they could be used for sex.

"There is a small minority of Pak men who believe that white girls are fair game. And we have to be prepared to say that. You can only start solving a problem if you acknowledge it first," the Baroness was quoted as saying by reports in British media.

UK's first female

Mohammedan

minister said religious leaders must isolate such men who treat white women as "third-rate citizens."

"In mosque after mosque, this should be raised as an issue so that anybody remotely involved should start to feel that the community is turning on them," she said.

Following the case, the Greater Manchester police did not highlight race as one of the major factors in the crime but Warsi insisted that "cultural sensitivity should never be a bar to applying the law."


Good for her. Sad that it needed to be said.
Posted by: Fred || 05/19/2012 00:00 || Comments || Link || E-Mail|| [312 views] Top|| File under:
Down Under
Australia: Chinese official: it's us or America
Australia cannot juggle its relationships with the United States and China indefinitely and must choose a ''godfather'' to protect it, according to a prominent Chinese defence strategist.

The warning by Song Xiaojun, a former senior officer of the People's Liberation Army, comes after Foreign Minister Bob Carr was told by his Chinese counterpart that Australia's close military alliance with the US was a throwback to the Cold War era.

Senator Carr yesterday met the man expected to become China's next premier, Li Keqiang, in Beijing. Discussions centred on more comfortable matters including furthering trade and investment and the 40th anniversary of diplomatic relations between the two nations.

But Australia's strategic position in the Asia-Pacific region remains contentious. "Australia has to find a godfather sooner or later," Mr Song told The Age.

"Australia always has to depend on somebody else, whether it is to be the 'son' of the US or 'son' of China," he said. "[It] depends on who is more powerful, and based on the strategic environment."

Mr Song said Australia depended on exporting iron ore to China "to feed itself", but had not done enough to engage. "Frankly, it has not done well politically," he said.


Posted by: tipper || 05/19/2012 10:32 || Comments || Link || E-Mail|| [475 views] Top|| File under:
Assange 'real chance' of election in Australia: poll
Controversial WikiLeaks founder Julian Assange stands a real chance of winning an upper house seat in his native Australia if he presses ahead with plans to stand for election, a poll showed Saturday.

A survey conducted by the ruling Labor party's internal pollsters UMR Research and published in the Sydney Morning Herald newspaper showed 25 percent of those polled would vote for the whistleblowing website chief.

Supporters of the left-wing Greens party were most likely to be pro-Assange, with 39 percent saying they would vote for him, meaning he had a good chance of wresting a Greens Senate spot, UMR's John Utting told the newspaper.

"There is clearly a significant level of support for Julian Assange which crosses party lines and is more concentrated amongst Greens voters," he said.

"At this stage Julian Assange stands a very real chance of being elected to the Senate should he run."

Some 27 percent of Labor supporters said they would vote for him, as did 23 percent of conservatives, in the survey of 1,000 voters.

Assange unveiled plans to run for Australia's 76-seat Senate in March, vowing to be a libertarian and "fierce defender of free media" were he elected to the upper house.


Posted by: tipper || 05/19/2012 02:01 || Comments || Link || E-Mail|| [419 views] Top|| File under:
Home Front: Culture Wars
NATO Protesters Demand 'Robin Hood' Tax
[An Nahar]
Hundreds of nurses wearing Robin Hood hats and red t-shirts calling for "an economy for the 99 percent" rallied in Chicago Friday ahead of the NATO


...the North Atlantic Treaty Organization. Originally it was a mutual defense pact directed against an expansionist Soviet Union. In later years it evolved into a mechanism for picking the American pocket while criticizing the cut of the American pants...


summit.

"NATO is here, the time is right for dancing in the streets," they sang as the cheerful crowd broke out into a dance routine.

"They'll be teachers teaching and nurses healing -- dancing in the streets.... it's time to tax Wall Street!"

Sharon Tobin, a nurse from San Francisco, laughed and shouted "lets do that again" when the song wound up.

"We were practicing and practicing and practicing," she told Agence

La Belle France

Presse. "Demonstration or no demonstration, we always have fun."

The nurses and over 100 other groups are using the summit to call attention to a global movement to enact a Robin Hood tax on financial transactions such as stock, bond and derivatives sales that would raise an estimated $350 billion every year to pay for healthcare, education, and other basic needs and services.

Thousands of protesters are expected to descend on Chicago as the leaders of 50 countries gather for a NATO summit on Sunday and Monday.

Fears that the protests could turn violent have put the city on edge, with some downtown businesses even telling office workers to ditch their suits and ties and dress down to avoid being hassled or targeted on the streets.

Police and protest organizers have vowed that there will be no repeat of the trouble that erupted at G20 summits in London and Toronto or the riots that scarred Chicago during the 1968 Democratic National Convention.

The decision to move the G8 summit -- set for Friday and Saturday -- from Chicago to the presidential retreat of Camp David outside Washington is expected to lessen the intensity of demonstrations in President Barack Obama
The campaign's over, John...
's adoptive home town.

Several rallies held so far have been peaceful, although four protesters were cooled for a few years
Drop the rosco and step away witcher hands up!
Tuesday at a rowdy rally outside a Chicago immigration court.

Eight protesters were charged with trespassing after they refused to leave the Chicago office tower which houses Obama's campaign headquarters.


Turnabout is fair play, and all that. Or sauce for the goose is sauce for the gander -- I get the two confused.
Posted by: Fred || 05/19/2012 00:00 || Comments || Link || E-Mail|| [442 views] Top|| File under:
India-Pakistan
No-confidence vote only way to unseat me, Gilani tells opposition
[Dawn] Prime Minister Yousuf Raza Gilani


... Pakistain's erstwhile current prime minister, whose occasional feats of mental gymnastics can be awe-inspiring ...


challenged the opposition Pakistain

Moslem

League -- Nawaz on Friday, daring the Sharifs to bring a vote of no-confidence against him.

"The only way to unseat me democratically is through a vote of no-confidence ... the president can only be removed through impeachment. If you have the courage then go ahead and use the available option," said the prime minister.

The PM was speaking to

news hound

s in Lahore at a joint

presser

with Pakistain

Moslem

league -- Quaid (PML-Q) chief Chaudhry Shujaat Hussain, who is a coalition partner of the Pakistain People's Party (PPP).

Gilani was found guilty of contempt by the Supreme Court for refusing to reopen corruption cases against the president, but received only a symbolic sentence of a few minutes' detention in the courtroom.

The opposition PML-N has said they do not consider him the prime minister after his conviction by the SC, and threaten to hold a long march if he stays in office. Gilani, however, says that he will remain the prime minister as long as the parliament allows him to.

"I will not resign on somebody's wishes ... I have complete support of the parliament," said PM Gilani, Pakistain's longest serving democratically elected prime minister.

Posted by: Fred || 05/19/2012 00:00 || Comments || Link || E-Mail|| [304 views] Top|| File under: Govt of Pakistan
Israel-Palestine-Jordan
Arafat Adviser 'suspected Of Embezzling Millions Of Dollars'
(Ma'an) -- A former adviser to late President Yasser Arafat is accused of embezzling tens of millions of dollars, the head of the PA anti-corruption commission said Wednesday.


Suha couldn't carry all the loot out of Ramallah...

Rafiq Natsheh told Ma'an his commission sought an international arrest warrant for Muhammad Rashid after he failed to respond to earlier summons by the foreign and justice ministers.

Rashid, who was an economic adviser to Arafat, is accused of embezzling money from the Paleostinian Investment Fund by setting up front companies.

The corruption czar said Rashid's case was transferred to the corruption court 10 days ago. He denied the momentum in the high-profile corruption case came after the defendant appeared on Al-Arabiya satellite TV last week. Natsheh said the court will rule on his case whether he appears or not, stressing that he was yet to be convicted.

Natsheh's commission was set up by the Paleostinian Authority in 2010 in an internationally-lauded effort to crack down on corruption. In early 2012, he told Ma'an the commission was chasing suspects accused of stealing Paleostinian public funds who have relocated abroad, pending agreement with their host countries.

Interpol 'refuses to help' in Arafat adviser case

(Ma'an) -- Interpol is refusing to cooperate with Paleostinian prosecutors to summon a former presidential economic adviser to the West Bank to answer corruption charges, the attorney-general said Friday.
Posted by: trailing wife || 05/19/2012 00:00 || Comments || Link || E-Mail|| [319 views] Top|| File under: Palestinian Authority
Science & Technology
SpaceX Falcon-9 Dragon Launch Abort


Apparently a high pressure signal from the engine #5 combustion chamber led to an automatic shutdown of the launch sequence 1 second from launch of the first commercial attempt to reach the International Space Station.

Next launch window is Tuesday morning at the earliest.
Posted by: crosspatch || 05/19/2012 05:17 || Comments || Link || E-Mail|| [419 views] Top|| File under:
NASA takes one giant leap into commerical space flight
[Federal News Radio]
After three delays, the first U.S. commercial space flight is set to launch this week. A capsule built by the company SpaceX will take off from Cape Canaveral and head to the International Space Station. If successful, it will be a milestone in NASA's plan to replace its space shuttle program with commercial carriers.

"We've been launching things into space for 50 years," said NASA's Deputy Administrator Lori Garver. "It's time we did trust our industry to be able to lead the way."

Garver spoke to The Federal Drive with Tom Temin and Emily Kopp Thursday about the upcoming launch.

Aside from weather concerns and any other day-of-the-launch issues, the Falcon 9 rocket is on track to blast off on Saturday, May 19, with a backup date of May 22. The rocket will carry the Dragon capsule into space, on a mission to deliver supplies of food and water to the International Space Station.

"It is something we do need since the retirement of the space shuttle," Garver said. "This has been our plan for replacing the space shuttle, which was so much larger and built the space station by carrying the modules."

The Falcon 9 mission is a smaller, much more focused effort that allows NASA to reduce the cost of space transportation by using the commercial sector, which can open new markets and create new jobs in the U.S.

"We've been working very closely with SpaceX, who is the industry partner on this mission," Garver said, adding that the company has been reviewing all of the flight-readiness activities that used to be NASA's job.

"The last couple of times, we came to do this within the last few months, we found specific software testing that needed to continue to be done and now we're through with that," Garver said. "I talked to the folks last night and they are ready."
Posted by: Fred || 05/19/2012 00:00 || Comments || Link || E-Mail|| [414 views] Top|| File under:
Southeast Asia
Obama nominates ambassador to Burma
President Obama announced Thursday that he's nominated the first U.S. ambassador to Burma in 22 years and will ease investment restrictions on the former pariah state. Hailing the move as a "new chapter" in U.S. relations with Burma, aka Myanmar, Obama announced that he was tapping Derek Mitchell to be his envoy. Mitchell presently serves as the special representative and policy coordinator for Burma.

Obama noted the parliamentary election of opposition figure Aung San Suu Kyi as an example of progress but cautioned that he had concerns about Burma's closed political system, its treatment of minorities and detention of political prisoners and its relationship with North Korea.

"Since I announced a new U.S. opening to Burma in November, President Thein Sein, Aung San Suu Kyi and the people of Burma have made significant progress along the path to democracy," Obama said in a statement. "The United States has pledged to respond to positive developments in Burma and to clearly demonstrate America's commitment to the future of an extraordinary country, a courageous people and universal values. That is what we are doing. "

Two top Republicans — Senate Minority Leader Mitch McConnell and Sen. John McCain — praised the president's move. Both lawmakers have been outspoken critics over the years of the military junta.
Posted by: Steve White || 05/19/2012 00:00 || Comments || Link || E-Mail|| [341 views] Top|| File under:
Sri Lanka
Lankan ex-army chief ransom bail seen as prelude to pardon
A court granted bail for Sri Lanka's ex-army chief on Friday, a move seen as a step toward a full pardon for the man credited with ending the country's long civil war but who later was incarcerated
Drop the gat, Rocky, or you're a dead 'un!
after challenging the president in elections.

Sri Lanka's High Court set Sarath Fonseka's bail at $8,000 in a case where he is accused of harboring army deserters. His lawyer, Saliya Peiris, said that Fonseka was also asked surrender his passport.

The court's decision comes ahead of a meeting between Sri Lanka's foreign minister and U.S. Secretary of State
Hillary Rodham Clinton
... sometimes described as The Heroine of Tuzla and at other times as Mrs. Bill, never as Another Edward Everett ...
on Friday in which human rights


...which often intentionally defined so widely as to be meaningless...


issues in the island nation are expected to be discussed. The U.S. has called Fonseka a political prisoner.

However,


the hip bone's connected to the leg bone...


Fonseka will not be freed immediately because he is serving a 30-month jail term after a court martial found him guilty of planning his political career while still in the military and of committing fraud in purchasing military equipment.

Separately, in November 2011, he was sentenced to an additional three-year prison term for implicating the defense secretary and president's brother Gotabhaya Rajapaksa in war crimes during Sri Lanka's civil war. He has appealed the conviction.

Fonseka has said the cases are a political vendetta launched to persecute him for daring to run against incumbent President Mahinda Rajapaksa in the 2010 election. The government has denied any political motive for the legal action.

Posted by: Fred || 05/19/2012 00:00 || Comments || Link || E-Mail|| [329 views] Top|| File under:
-Election 2012
Dems Panic About Opponents Spending
Conservative interest groups have dumped well over $20 million into congressional races so far this year, outspending their liberal opponents 4 to 1 and setting off a growing panic among Democrats struggling to regain the House and hold on to their slim majority in the Senate.


Front page of the WaPo, above the fold. They must feel the panic, too.


The surge suggests that big-spending super PACs and nonprofit groups, which have become dominant players in the presidential race, will also play a pivotal role in House and Senate contests that will determine the balance of power in Washington in 2013.


Too bad Obumble didn't legislate control of those groups his first term.


The money could be particularly crucial in races below the national radar that can be easily influenced by infusions of outside spending. One example came this week in Nebraska, where a dark-horse Republican Senate candidate upset two better-funded rivals in the GOP primary thanks in part to a last-minute, $250,000 ad buy by a billionaire-backed super PAC.

And in Indiana this month, veteran Sen. Richard G. Lugar was ousted in the GOP primary by challenger Richard Mourdock with the help of millions of dollars in spending by conservative groups. The Club for Growth, which backed a losing candidate in Nebraska, spent more than $2 million to help Mourdock in Indiana.
Their philosophy, from their website: The goal of tax policy should be to raise the amount of money needed to fund legitimate functions of government while doing the least amount of damage to the economy and respecting the principle of treating taxpayers equally.
"We're just getting started," said Club for Growth spokesman Barney Keller, who said the group will soon begin training its fire on Democrats. "Our group has already had an impact on what the composition of Congress is going to look like next year. That's our whole goal is to have an impact, to improve the gene pool in Congress."

While Democrats welcomed the silver lining unexpected chance to compete for the Indiana seat, many are increasingly worried about the storm cloud threat posed in the fall by well-funded conservative groups.

Leading Democratic lawmakers, including Senate Majority Leader Harry M. Reid (Nev.) and House Minority Leader Nancy Pelosi (Calif.), have stepped up their fundraising efforts in recent months on behalf of liberal-leaning super PACs, which can raise unlimited money but have fallen far short of matching their conservative opponents.

"The very reason our group was founded in the first place was to confront the flood of outside spending from the other side," said Andrew Stone, a spokesman for House Majority PAC, a Democratic group focused on House contests. "Our donors understand the dynamics at play here. The pitch is, we saw what happened in 2010 in so many congressional districts where the Democrats were just totally overwhelmed."


The only reason the conservatives won was money, so we have to have more! Can we raise taxes to fund dem candidates?


Interest groups on both sides have reported spending $29.7 million on congressional races so far this election cycle, according to a Washington Post analysis of Federal Election Commission reports. The spending is more than twice the amount similar groups had spent at this point ahead of the 2008 elections. It's also higher than the $25.2 million spent during the 2010 midterms, when several high-profile special elections and primary fights drove outside expenditures to new heights.

Spending among the largest groups favors Republicans by about 4 to 1, although that is due in part to a number of fierce Republican primary fights, the data show. GOP Senate primaries in Indiana and Texas, for example, have each drawn more than $4 million in spending by independent groups.


So it really is too early to panic, but just the right time for the WaPo to urge democratic panic.
Posted by: Bobby || 05/19/2012 10:19 || Comments || Link || E-Mail|| [655 views] Top|| File under:
Who's in the News
31
[untagged]
5
Govt of Syria
4
al-Qaeda
3
Arab Spring
3
Taliban
2
Govt of Pakistan
2
Palestinian Authority
2
al-Qaeda in Pakistan
1
Pirates
1
al-Shabaab
1
al-Qaeda in Iraq
1
Hezbollah
1
Fatah al-Islam
1
Govt of Iran
Bookmark
E-Mail Me
The Classics
The O Club
Rantburg Store
Comments Spam
The Bloids
The Never-ending Story
Thugburg
RSS Links
Gulf War I
The Way We Were
Bio
Merry-Go-Blog
Hair Through the Ages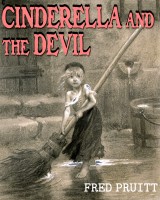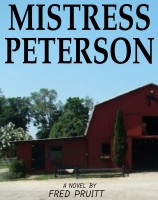 On Sale now!


A multi-volume chronology and reference guide set detailing three years of the Mexican Drug War between 2010 and 2012.

Rantburg.com and borderlandbeat.com correspondent and author Chris Covert presents his first non-fiction work detailing the drug and gang related violence in Mexico.

Chris gives us Mexican press dispatches of drug and gang war violence over three years, presented in a multi volume set intended to chronicle the death, violence and mayhem which has dominated Mexico for six years.
Click here for more information


Meet the Mods
In no particular order...


Steve White
Seafarious
Pappy
lotp
Scooter McGruder
john frum
tu3031
badanov
sherry
ryuge
GolfBravoUSMC
Bright Pebbles
trailing wife
Gloria
Fred
Besoeker
Glenmore
Frank G
3dc
Skidmark
Alaska Paul



Better than the average link...



Rantburg was assembled from recycled algorithms in the United States of America. No trees were destroyed in the production of this weblog. We did hurt some, though. Sorry.
23.20.245.192