-Lurid Crime Tales-
'Delegitimizing' Mueller? Don't Blame the Nunes Memo
[National Review] The FBI and Justice Department hyped Trump‐Russia collusion. Rod Rosenstein can right that wrong.

The most bitter dispute over the Nunes memo involves Special Counsel Robert Mueller's investigation. This might seem odd since the memo, published last week by Republicans on the House Intelligence Committee chaired by Devin Nunes (R. Calif.), does not address the Mueller investigation.

Rather, it homes in on potential abuses of foreign-intelligence-collection authorities by Obama-era Justice Department and FBI officials, said to have occurred many months before Mueller was appointed.

Nevertheless, it is simply a fact that many ardent supporters of President Trump claim the legitimacy of the Mueller investigation is destroyed by revelations in the Nunes memo ‐ particularly, the improper use of the unverified Steele dossier to obtain a FISA-court warrant to spy on Carter Page, who had been a Trump campaign adviser. The idea is that without the Steele dossier, there would be no Trump-Russia narrative, and thus no collusion investigation ‐ which is how Trump supporters perceive the Mueller probe. Naturally, this has prompted a vitriolic response.

Trump critics see the Mueller investigation as the path to impeachment, and thus anathematize Chairman Nunes as a Trumpist hack bent on razing the FBI ‐ longtime bête noire of the Left, which, through the alchemy of Trump derangement, has suddenly become great a pillar of Our Values.

Posted by: Besoeker || 02/07/2018 15:27 || Comments || Link || E-Mail|| [317 views] Top|| File under:
Mark Levin: 'Hillary Clinton Paid for a FISA Warrant ‐ That's the Easiest Way to Put It'
[Breitbart] Monday on Fox News Channel's "Hannity," conservative talker Mark Levin laid out his case arguing the release of a FISA memo by the House Intelligence Committee last week raised questions about the previous administration. That included some of those holdovers involved in the day-to-day operations of the Department of Justice, including Rod Rosenstein and Robert Mueller.

Levin argued those were the questions that should be asked and summed up the circumstances as 2016 Democratic presidential nominee Hillary Clinton having "paid for a warrant."

Partial transcript as follows:

This is bad. Let me tell you a couple of things here. Now we know why [Adam] Schiff and the rest of them are fighting so hard. Now we know why the left-wing praetorian guard Democrat media are fighting so hard, trashing [Devin] Nunes, me, you, and others. Let's walk through this quickly. Who are they trying to protect? Hillary Clinton. Sean, who else are they trying to protect? Barack Obama. His name never comes up.

So, let me help everybody with this. Loretta Lynch knew about these FISA warrants. [Sally] Yates, the deputy attorney general, the extensions Rod Rosenstein, now the deputy attorney general. He knew. FBI Director [James] Comey, Deputy Director [Andrew] McCabe, [Peter] Strzok, the head of counterintelligence, [Lisa] Page ‐ his girlfriend.

Who else would know these FISA applications and warrants? Let me tell you a little secret. These are counterintelligence efforts. You have to assume the National Security Council and the White House knew. Why would the FBI, Justice Department, keep that from the National Security Director in the White House? Why would they keep it from the deputy director in the White House?

So why would be left out of the president's daily intelligence briefing? Which I meantioned in March Congress also needs to get a hold of. I am telling you, we're looking at the FBI, we're looking at the Department of Justice, we are not looking at all at the White House. Hillary Clinton paid for a warrant. That's the easiest way we can put it. Hillary Clinton colluded with the Russians. But it appears the FBI at the seniormost levels colluded with the Russians, too. Whether it was witting or unwitting, it doesn't matter. That's a fact.

So, the senior level of the FBI tried to interfere with this election as well. This is why it's such a big deal. Now, I know Republicans are bending over backwards saying this has nothing to do with Mueller. This has everything to do with Mueller.

It has everything to do with Mueller because it transitions from the counterintelligence investigation into a criminal investigation after Comey, of all things, confesses of all things to being a leaker. And Mueller ‐ Mueller is the former FBI director. Those are his people. That is his environment. He's not out there as some independent force.

But I want to get back to Barack Obama. It's his FBI, his Department of Justice, his State Department, his candidate. I cannot believe for a minute that the National Security Council didn't know about this.

And to show you how elaborate this is, now that more information is coming out, we haven't even gotten to the incidental collection of intelligence on people, including, by the way, [Jeff] Sessions when he met with and spoke with the Russian ambassador, Michael Flynn when he spoke to the Russian ambassador, the unmasking and leaking of his name, the record number of unmasking of American citizens in the Trump world and so forth and so on.

And the American people have been subjected to a massive propaganda and misinformation campaign by the Clinton campaign, by the Obama administration. Let me ask you a logical question, Sean.

Why would the Russians want Donald Trump to be president of the United States when they could get everything they want from Hillary Clinton ‐ whether it's uranium, whether it's undermining defense by cutting military spending, by refusing to secure our border? Why in the world with the Russians want Trump as to Hillary Clinton?


Emphasis added.
Posted by: Besoeker || 02/07/2018 08:35 || Comments || Link || E-Mail|| [268 views] Top|| File under:
Christopher Steele's Other Clinton Link
[WSJ] Senate Judiciary Chairman Chuck Grassley on Monday released an unclassified version of his recent letter to the Justice Department urging a criminal investigation into Christopher Steele, and it raises more questions about the credibility of the dossier that Mr. Steele generated in 2016.

The unclassified version is heavily redacted, consisting of 14 readable paragraphs. It nonetheless provides new details about the FBI's application to obtain a Foreign Intelligence Surveillance Court order against former Trump official Carter Page in October 2016, a request that relied on the Steele dossier. The referral letter says Mr. Steele may have lied to the FBI and that the FBI provided false information to a FISA judge.

The FBI fired Mr. Steele after the ex-British spy talked about his interaction with the bureau and his dossier for an Oct. 30, 2016 Mother Jones article. Yet the referral notes that in subsequent sworn court filings in Britain, Mr. Steele said he also briefed reporters in "late summer/autumn 2016," including the New York Times, Washington Post and Yahoo News. Fusion GPS chief Glenn Simpson, who hired Mr. Steele and was retained by the Hillary Clinton campaign, has confirmed these briefings.

Yet according to the Grassley referral, this conflicts with "classified documents reviewed by" his committee. In other words, the FBI's application for surveillance, filed October 21, 2016, led the court to believe that Mr. Steele wasn't talking to the press and working a political angle. Such an admission might have derailed the surveillance order.

Democrats insist that the FISA court knew the dossier was the work of a partisan campaign. But the House intelligence memo makes clear the application didn't refer to the Clinton campaign or the Democratic Party, and our sources tell us it also didn't use the words "political party." The court was told that the document was politically motivated‐which is not the same as a competing presidential campaign.

The Grassley referral adds that associates of the Clinton campaign fed Mr. Steele information apart from the dossier. One section of the Steele dossier was not made public by the Buzzfeed website in 2017, and the Grassley memo says that in that section Mr. Steele acknowledges that "his company 'received this report from [redacted] US State Department,' that the report was the second in a series, and that the report was information that came from a foreign sub-source who 'is in touch with [redacted], a contact of [redacted], a friend of the Clintons. "

Between Mr. Steele's media outreach and his connection with Clinton associates, the dossier was hardly a secret. As the referral notes, "the more people who contemporaneously knew that Mr. Steele was compiling his dossier, the more likely it was vulnerable to manipulation." And the more likely the Russians knew about it too.

Mr. Grassley wants the FBI to declassify his entire referral letter, and either the bureau or the White House should do so. The House GOP memo betrayed no sources and methods, and now the GOP is moving to release a Democratic memo. All Americans should get the complete FISA-Steele story.
Posted by: Besoeker || 02/07/2018 00:00 || Comments || Link || E-Mail|| [238 views] Top|| File under:
Victor Davis Hansen - The FISA-Gate Boomerangs
Selected excerpt:


[Victor Davis Hanson Papers] Democrats allege that, given Carter Page's familiarity with Russians, it was logical for the Obama administration to use the dossier's references to him to substantiate FISA warrants.

But is not the opposite more likely true?

He was apparently known to intelligence agencies for years (supposedly under investigation variously by the FBI, the CIA, the NSA, the Director of National Intelligence, and the Financial Crimes Enforcement Network), and he may have been the object of a 2014 FISA warrant. But such intelligence agents were never able to bring charges against him, and it appears he even cooperated with American intelligence in gathering info against the Russians. So why would the FBI and DOJ, suddenly in 2016, believe that mention of Page's name in an unverified opposition-research dossier warranted four FISA warrants to find wrongdoing?

After all, if he was so well known to the FBI for so many years, during which they never charged him with being a Russian agent, and if the FBI nonetheless still regarded him as suspicious in 2016, why not simply go to a regular court to obtain a warrant to wiretap him? Such a court, of course, would be less secretive, not known for a 99 percent approval rate, subject to far more deliberation, and less useful for surveilling Trump associates.


Of course he was 'not charged.' Witting or unwitting, what good is a jailed source ?


A more likely supposition is that it was not Page's past flirtations with the Russians (who supposedly dubbed him an "idiot") that abruptly brought him back into the sights of the DOJ and FBI in 2016. Instead, it was his brief and minor relationship with Trump, and his appearance in a bogus dossier, that offered useful pretexts for court-ordered surveillance sweeps and indirect targeting of possible Trump associates.
Bingo! VDH nails it squarely. Page had placement and access and was a convenient tool and cover for action for "incidental collection." The bureau had mountains of data on Page, and mountains of data is what the FISA court demands. Page was their ticket to ride.
Page was simply a tool, to be surveilled in hopes of also sweeping up other names and information that might corroborate some shred of the dubious Steele dossier. In that narrow sense, his name might as well have been Jones or Smith.


My emphasis added.
Posted by: Besoeker || 02/07/2018 00:00 || Comments || Link || E-Mail|| [489 views] Top|| File under:
Arabia
The Qatar Crisis, its Regional Implications, and the US National Interest
[SmallWarsJournal] The Gulf Cooperation Council (GCC) which comprised of Saudi Arabia, Kuwait, Bahrain, Qatar, Oman and the United Arab Emirates. The GCC is an important organization within the Persian Gulf area which has undergone a very serious organizational crisis. A very stern rift has occurred within the GCC that has witnessed Saudi Arabia and her regional allies, flexing their muscles against Qatar (which is also a member of GCC) due to serious differences in their worldview and day-to-day regional politics. The Saudi ultimatum may be summarized from the original 13 points into the one paragraph below: Cease supporting Iran and Turkey as regional competitors, cease Qatar's support for terrorist groups and anti GCC countries political activists; cease exercising soft power (media) that provoked unrest in Saudi Arabia and other GCC member states[2] and finally accept Saudi Arabia's hegemonic influence.

There are many competing factors involved in this crisis which could create challenges to regional security should diplomatic tools fail to solve their differences. Importantly, the GCC is an indispensable asset for Persian Gulf security until a better way is found to incorporate other littoral states into the Persian Gulf security structure.

Most importantly, the Saudi-Qatar rift is multilayered and has developed over the last few years wherein international prestige and power has increased among Saudis, Qatar and other GCC countries' due to the drastic geopolitical and economic changes since 1979. Geopolitically, since 1979, Iran and Iraq have continuously lost their influence due to revolution and wars which weakened their standing drastically and created a huge power vacuum.

In the economic sphere, the abundance of natural resources has changed the overall economic status of the Southern part of the Persian Gulf Arab states (Arabian Peninsula) such as Saudi Arabia, Qatar, and others. The increase of prestige and power of Saudi Arabia and other GCC countries have encouraged them to assume a bigger role in the regional politics; however, their power projection and capabilities were not checked and balanced within the GCC framework.

The Qatar crisis has shown a bitter reality: the GCC countries are following separate socio-political and economic paths and that their work isn't coordinated in any shape or form. They are contradicting each other's national interests, and there exists no neutral body capable of solving their conflicting interstate interests. The lack of mediation and the atmosphere of mutual suspicion and distrust of other member states have created this great dilemma in the Southern Persian Gulf area. In other words, the GCC's lack of a unified approach toward internal and regional issues have created chaos and distrust in all levels of GCC governing body. The current crisis exemplifies how the absence of cohesive policy-making could bring a regional or international organization to its knees.

The actual analysis at the title link.
Posted by: 3dc || 02/07/2018 00:00 || Comments || Link || E-Mail|| [152 views] Top|| File under: Govt of Qatar (MB)
The Grand Turk
The Impact of Turkey's Afrin Operation on US-Kurdish Stability Operations
[Georgetown Security Studies Review] Regional ImplicationsThe regional impact of Turkey's actions are far-ranging, but largely play into the hands of the Moscow-Tehran-Damascus axis. Russia green-lighted the operation when it withdrew its troops from Afrin, likely in an attempt to extract concessions at the Sochi peace talks, of which Turkey is a co-sponsor. The diverting of Kurdish attention from eastern Syria to Afrin will allow Iran to expand its reach on the Syria-Iraq border, while Syrian forces roll back rebel forces in Idlib province without fear of Turkish interference. While Operation Olive Branch may further cement Russian-Iranian influence in the region – and even risk broader conflict between Turkey and Iraqi Kurds – US policymakers should devote considerable attention to how local dynamics within Syria may ebb and flow.

Given its partnerships with both Turkey and the Syrian Kurds, the U.S. is in a precarious position. America must not only focus on key strategic objectives – such as preventing the reemergence of ISIS and deterring Iranian expansion – but also prevent further Turkish-Kurdish conflict in other parts of northern Syria. To do so, US policymakers should ensure they understand a key underlying driver of the Afrin operation: the potential for increased instability in other Kurdish-controlled, Arab-majority areas. Further instability may disrupt US stability operations and efforts to prevent ISIS or ISIS-sympathetic elements from re-establishing a foothold.

Restoring al-Raqqa Amidst Ethnic Tensions
Though Turkish-leaning news outlets may have purposely misreported the latter two protests, likely in an attempt to drum up anti-Kurdish sentiment, many Arabs living in these areas already mistrust and resent Kurdish rule.

Al-Raqqa, in particular, poses a unique challenge given the city's recent liberation by the YPG-led Syrian Democratic Forces (SDF) in October and slow struggle back to normality.

Local and Turkish Hostility Brewing in Manbij
Turkish Foreign Minister Mevlut Cavusoglu stated a week prior to launching the operation that the offensive will not be "limited to Afrin alone…there is also Manbij and east of the Euphrates River."[v] In response, American General Joseph Votel, head of CENTCOM, warned the Turks that "our object is to prevent something like that from happening."[vi]

Though Turkish threats run the risk of unintentional Turkish-on-US violence, the deeper threat to stability west of the Euphrates mirrors that of al-Raqqa: the Kurdish-backed Manbij Civil Council (MCC) has increasingly lost the Arab majority's public trust.

Looking Ahead
ISIS – the common thread that knitted the US-Kurdish alliance together – is no longer a tangible threat in al-Raqqa, Manbij, and most of the Euphrates River Valley. Nonetheless, the US retains a vested interest in supporting the Kurds in clearing remaining ISIS pockets near the Syria-Iraq border. More importantly, it is also in US interests to prevent ethnic conflict between Kurds and Arabs. Turkey, which enjoys indirect ties to various Syrian opposition-leaning tribesmen, may exploit simmering anti-Kurdish resentment in Manbij and al-Raqqa to foment chaos. Disillusioned Arabs may also radicalize if ISIS is able to craft an ethnic narrative and regain support. To prevent this, the U.S. must focus on both de-conflicting tensions with Turkey and strengthening local Kurdish capacity and legitimacy to govern its hard-won territory.
Posted by: 3dc || 02/07/2018 00:00 || Comments || Link || E-Mail|| [198 views] Top|| File under:
Home Front: Politix
Dem Memo Filled With Classified Information To Put WH in Redaction Bind
[Hot Air] Democrats warned that releasing the Nunes memo would damage national security. Some who looked at the memo after its release didn't really see how that would be the case. But it turns out Democrats could have been describing their own memo. According to a report at Fox News, the Democratic rebuttal memo is loaded with information on sources and methods in an effort to put the White House in a bind.

No way to pick it up from the clean end? Kick responsibility for redaction back to the Dems. Give the Dems (House and Senate Intelligence Committees and minority leaders) a public deadline to coordinate a clean, redacted document with the Intelligence Community and FBI, then release it, redacted or not.

Posted by: Besoeker || 02/07/2018 05:08 || Comments || Link || E-Mail|| [409 views] Top|| File under:
India-Pakistan
Singer's murder
[DAWN] IN our deeply conservative society, patriarchy is a system of social governance that allows men to silence women when the latter dare call out misogyny or sexism, or fight back for their basic rights.

When male-centric power structures are challenged, or even cracked periodically, they are reclaimed through force, violence and even the murder of women.

A few days ago, 25-year-old Sumbul Khan, a singer from Mardan, was shot in cold blood in her home by three men for apparently refusing to perform at a private party.

The suspects included a former police officer who has since been tossed in the clink
Youse'll never take me alive coppers!... [BANG!]... Ow!... I quit!
While the state must ensure severe punishment for her killers, it must also ensure that the heinous crime of murder is not 'forgiven' by victims' families who are often financially destitute and so under duress to make unnatural compromises.

In such instances, the state must become a complainant in murder cases so that the perpetrator is punished instead of forgiven.

When such problematic settlements are reached in murder cases, attackers can kill again with impunity.

Sumbul's murder is a case in point ‐ one of the suspects was previously convicted for murdering his wife in 2012.

Identified as Jehangir Khan, the suspect was the husband of Pashto singer Ghazala Javed whom he shot six times because she had filed for a divorce when she discovered he had a second wife.

Even though it was her right to refuse her husband's polygamous behaviour, her decision was taken as an act of defiance in a conservative society where a woman's divorcing her husband is seen as dishonouring the latter.

Though convicted by the court for Ghazala's murder and that of her father, her killer was pardoned by her family under the law.

When, fuelled by conservative mindsets, the murders of innocent women by intimate partners show no signs of abating, it is the responsibility of the state to strengthen legal protections so that women are not dehumanised to the point of death.


Posted by: Fred || 02/07/2018 00:00 || Comments || Link || E-Mail|| [227 views] Top|| File under: Govt of Pakistan
Syria-Lebanon-Iran
Taking Stock: An Analysis of Russia's Military Campaign in Syria
[SmallWarsJournal] On December 11, 2017, Vladimir Putin announced the withdrawal of the majority of Russia's military presence from Syria. Though he has made similar announcements in the past, there is mounting evidence that major military operations are nearing their end. Two years have passed since operations began – and it is time to take stock of Russia's achievements.

The primary goal of the Russian intervention was to protect Bashar al-Assad from regime change – this necessitated degrading U.S.-backed irregular forces, and later transforming the character of the conflict. In short order, Russia secured a long-term presence and improved a once decrepit naval facility in Tartus, as well as assisted Regime forces in the recapture of vast swaths of Eastern and South-Eastern Syria. Finally, while far from being the primary objective of Russia's intervention, it contributed to the degradation of ISIL forces in Homs and Deir Ezzor governorates.

Once the Russian military achieved these goals, the Kremlin began to value Syria as diplomatic leverage, positioning Russia as the linchpin in negotiations about Syria's political future. Moscow also demonstrated a commitment to defend its allies and the capacity to conduct large-scale anti-terror operations. Russia's surprisingly adroit use of expeditionary military power has challenged many existing geopolitical power structures in the Middle East. Going forward, as Nicholas Heras, a noted expert on the region, put it: "from their base in Syria, the Russians can continue to seek to project influence into the wider Middle East." Further, Moscow's military deployments and procurement strategy indicate that it is committed to the region for the long-term.

It should be noted that Russia's battlefield successes did not take place in a vacuum – they benefited substantially from U.S. Combined Joint Task Force: Inherent Resolve operations against ISIL in Iraq and Syria. The transformation of Syrian Democratic Forces (SDF) into a capable fighting force in northern Syria also contributed to the reduction in ISIL held territory. Significant regime victories, including the capture of the Rebel-held neighborhoods of Aleppo in December 2016, can also be attributed in part to internal divisions within the Syrian opposition – and in particular due to these groups' uneven levels of military effectiveness.

Second, Idlib province remains a rebel-held stronghold and is the bulwark of the remaining opposition. Rebel forces in Idlib have become a hodgepodge of Free Syrian Army remnants and Jihadists groups, including Syrian al-Qaeda affiliate Hayat Tahrir al-Sham (HTS), formerly known as Jabhat al-Nusra. While the radicalization of opposition forces there might encourage military solutions, both Russia and the United States have indicated they favor resolving the Idlib problem via various peace-talk formats.

The Syrian government will soon face the difficult challenge of reconstruction, which will be fraught with domestic political challenges. It also remains unclear how Syria will finance such a program. If mishandled, the reconstruction efforts could risk reigniting violent unrest and could fail to address the root causes of the civil war, leaving the door open for future violence. Moscow will be inclined to accept western contributions to this reconstruction effort, as Russia lacks the necessary resources to rebuild Syria but continues to fear the rise of extremist groups
Posted by: 3dc || 02/07/2018 00:00 || Comments || Link || E-Mail|| [192 views] Top|| File under:
Who's in the News
29
[untagged]
8
Islamic State
4
Houthis
3
Taliban
3
Govt of Pakistan
3
Hamas
3
Hezbollah
3
Govt of Syria
3
Sublime Porte
2
Ansar Bayt al-Maqdis (IS)
2
Govt of Iran
1
Muslim Brotherhood
1
PLO
1
al-Nusra
1
Boko Haram (ISIS)
1
Commies
1
Govt of Qatar (MB)
Bookmark
E-Mail Me
The Classics
The O Club
Rantburg Store
The Bloids
The Never-ending Story
Thugburg
RSS Links
Gulf War I
The Way We Were
Bio
Merry-Go-Blog
Hair Through the Ages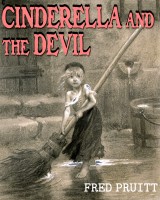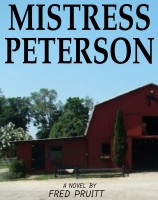 On Sale now!


A multi-volume chronology and reference guide set detailing three years of the Mexican Drug War between 2010 and 2012.

Rantburg.com and borderlandbeat.com correspondent and author Chris Covert presents his first non-fiction work detailing the drug and gang related violence in Mexico.

Chris gives us Mexican press dispatches of drug and gang war violence over three years, presented in a multi volume set intended to chronicle the death, violence and mayhem which has dominated Mexico for six years.
Click here for more information


Meet the Mods
In no particular order...


Steve White
Seafarious
Pappy
lotp
Scooter McGruder
john frum
tu3031
badanov
sherry
ryuge
GolfBravoUSMC
Bright Pebbles
trailing wife
Gloria
Fred
Besoeker
Glenmore
Frank G
3dc
Skidmark
Alaska Paul



Better than the average link...



Rantburg was assembled from recycled algorithms in the United States of America. No trees were destroyed in the production of this weblog. We did hurt some, though. Sorry.
18.205.246.238