-Lurid Crime Tales-
Joseph E. diGenova - The Politicization of the FBI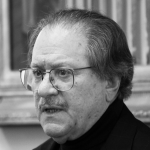 [Imprimus] Over the past year, facts have emerged that suggest there was a plot by high-ranking FBI and Department of Justice (DOJ) officials in the Obama administration, acting under color of law, to exonerate Hillary Clinton of federal crimes and then, if she lost the election, to frame Donald Trump and his campaign for colluding with Russia to steal the presidency. This conduct was not based on mere bias, as has been widely claimed, but rather on deeply felt animus toward Trump and his agenda.

In the course of this plot, FBI Director James Comey, U.S. Attorney General Loretta Lynch, FBI Deputy Director Andrew McCabe, FBI Deputy Director of Counterintelligence Peter Strzok, Strzok's paramour and FBI lawyer Lisa Page, FBI General Counsel James Baker, and DOJ senior official Bruce Ohr‐perhaps among others‐compromised federal law enforcement to such an extent that the American public is losing trust. A recent CBS News poll finds 48 percent of Americans believe that Special Counsel James Mueller's Trump-Russia collusion probe is "politically motivated," a stunning conclusion. And 63 percent of polled voters in a Harvard CAPS-Harris Poll believe that the FBI withheld vital information from Congress about the Clinton and Russia collusion investigations.

I spent my early legal career as a federal prosecutor. I later supervised hundreds of prosecutors and prosecutions as a U.S. Attorney and as an Independent Counsel. I have never witnessed investigations so fraught with failure to fulfill the basic elements of a criminal probe as those conducted under James Comey. Not since former Acting FBI Director L. Patrick Gray deep-sixed evidence during Watergate has the head of the FBI been so discredited as Comey is now.

The Hillary Clinton email scandal began in 2013 with the U.S. House of Representatives investigation into the attack on the American embassy in Benghazi, Libya, on September 11, 2012. It was during that investigation that accessing Secretary of State Clinton's emails became an issue. But it wasn't until The New York Times broke the story on March 2, 2015, that Clinton had a secret, personal server that things really took off.
Posted by: Besoeker || 03/07/2018 00:00 || Comments || Link || E-Mail|| [237 views] Top|| File under:
Caucasus/Russia/Central Asia
Tajikistan's Islamist Extremists Concentrated in Big Cities at Home and in Russia
[TheJamestownFoundation] Despite popular misperceptions of religiosity in general and Islam in particular flourishing most strongly in poor rural areas, the Islamist revival of the last 30 years has been primarily an urban phenomenon. This has been the result of the loss of familial ties by those who moved from villages into the rapidly growing cities as well as the communication revolution, which has allowed Islamist activists to reach the new urbanites. That is what happened in Iran and in the countries affected by the Arab Spring. And it is now occurring in Central Asia—and nowhere more than in Tajikistan, the most Islamic, and one can also say Islamist, country in that region (see EDM, February 6).

The rise of Salafists and Wahhabists in major Tajikistani cities and among Tajik diasporas in Russian cities like Moscow have long been a concern for officials in Dushanbe, who fear that these movements could link up with other forces, domestic and foreign, to produce an Islamist revolution. The authorities have, thus, tried to prevent these trends from overwhelming traditional Tajik Islam. Most of their methods have proved counterproductive—be they closing down rural mosques or calling home some 6,000 Tajikistanis studying in madrassahs abroad but not providing them with jobs on their return (News.tj, November 3, 2017; see EDM, February 6, 2018). As a result, the situation has reached critical mass, and an Islamist explosion in Tajikistan's cities is increasingly likely.

Two Tajikistani experts, Khokim Mukhabbatov and Mavdzhigul Ibadullayeva of the Muslims Against Narcotics, Extremism, Force and Terrorism, describe in some detail how that precarious situation came about (Islamio.ru, February 23). They note that Salafism or Wahhabism, as this trend is usually referred to in Tajikistan, arrived there already in the 1980s, as a result of the Iranian revolution and the war in Afghanistan. From the beginning, most of the Salafists and Wahhabists there were young men between the ages of 18 and 30 who had left their villages for the cities or for work in the Russian Federation. Lacking the stability their families and the local rural mullahs provided, they were prime candidates for recruitment by Salafists from abroad. That is still the case today. And the size of this cohort has increased as the cities have swelled in size and the number of Tajiks who have worked in Russian cities has risen over the last 15 years.

These young people, the two experts say, have had their religious worldview formed not by imams and mullahs in their villages but by Internet sites that appealed to them as Muslims rather than as villagers or Tajiks. It was only a short step from there for them to become recruits for the Caliphate (Islamic State) and to take up jihad against other Muslims—including Shiias and the Ismailis, both of whom have strong communities in Tajikistan, and Sunnis, who the web preachers said had sold out their faith.
Posted by: 3dc || 03/07/2018 06:48 || Comments || Link || E-Mail|| [152 views] Top|| File under:
The Grand Turk
Stop Pretending America and Turkey Are Allies
[TheNationalInterest] Washington officials routinely call Turkey a vital ally, yet Turkish president Recep Tayyip Erdoğan and his government have threatened U.S. forces cooperating with Kurdish militias in northern Syria. After American military spokesmen warned that U.S. troops would defend themselves, Erdoğan promised the famed "Ottoman slap." Alas, doing so probably would increase his popularity with Turkey's highly anti-American public.

While no one quite believes the two governments will come to blows, U.S. policymakers are deluded or lying when they assert America's and Turkey's unity of purpose. After visiting Ankara, Secretary of State Rex Tillerson declared: "We're going to act together from this point forward. We're going to lock arms. We're going to work through the issues that are causing difficulties for us and we're going to resolve them."

However, the threat of open conflict between the two governments is real, and demonstrates the extent to which they have diverged. The differences continue to grow with every new day and military operation. Rather than sacrificing American values and interests, Washington should drop its fantasy expectations and establish a more realistic relationship with Erdoğan.

Successive administrations have been denied Turkey's evident estrangement. Ankara remains in NATO and the U.S. Air Force remains at Incirlik Air Base, but little else binds the two governments together. The relationship is but a ghost from the past.

The Cold War is over, and Russia isn't going to attack Turkey—or any other NATO member for that matter. Indeed, after tumultuous relations with Moscow over the shootdown of a Russian aircraft, Erdoğan has steadily improved ties to Vladimir Putin. Ankara even is purchasing S-400 antiaircraft missiles from Moscow, undermining alliance efforts to improve interoperability among members. It would be foolish to assume that Turkey would live up to its alliance commitments if Russia ended up at war with America or Europe.

Moreover, Ankara has actively thwarted U.S. objectives in Syria. Focused on ousting the Assad regime, for years Erdoğan's government allowed Islamic State personnel and materiel to cross the Turkish border. There even were credible accusations that Erdoğan's son was involved in the illicit oil trade with ISIS. Only after the group staged terrorist attacks in Turkey did Ankara take a more actively adversarial role, and even then it prioritized countering growing Kurdish influence over opposing the "caliphate."

In launching the ironically named Operation Olive Branch against Kurdish military forces that were allied with Washington against the Islamic State, Turkey wrecked Trump administration plans to create a Kurdish "border security force" to police Syria's north. A cavalcade of Turkish officials lamented their lack of trust in Washington, and threatened to attack American personnel stationed alongside Kurdish forces. U.S. officials whined that Ankara's policy was not "helpful," as if that were the Erdoğan government's objective.

Turkish foreign policy has also turned hostile elsewhere. Under Erdoğan, Turkey's relations with Israel turned sharply negative. And the Turkish leader once promoted rapprochement with Greece, and some observers hoped for a similar approach to Cyprus, which Ankara invaded in 1974, occupying more than a third of the island to create an ethnic Turkish state. But the Erdoğan government has increased tensions with Athens over nearby Greek islands that it covets, and declined to make concessions to end the Cypriot standoff.

Erdoğan's interest in joining the European Union, assuming it ever was real, has ebbed; with Syria's collapse, he turned refugees into a weapon of extortion against Europe. He shifted from protecting the liberty of Islamic faithful in public to pushing Islamism on the public in a region where Islamist extremism is a threat. After seeking to end the Kurdish conflict at home, he helped reignite the fighting, which continues to ravage Kurdish areas in Turkey. He blockaded Iraqi Kurds after their independence referendum last fall and, most recently, launched military multiple operations against Syrian Kurds.

Finally, slowly at first but rapidly after the failed coup in July 2016, Erdoğan constructed an electoral dictatorship. He began his premiership as an ally of liberals seeking to eliminate Atatürk's authoritarian trappings dating back to creation of the Turkish republic. Kemalism enshrined nationalism and secularism, and was ruthlessly backed by the military.

However, Erdoğan long ago tossed aside concern for anyone's rights but his own. Freedom House judges Turkey to be unfree. Ankara leads the world in imprisonment of journalists, with more than seventy in jail. The State Department published a seventy-five-page report on the government's human-rights abuses, including unlawful killings, torture, lack of due process, mass imprisonment, infringement of free expression, inadequate protection of civilians in military operations, prison overcrowding and more.
Posted by: 3dc || 03/07/2018 06:25 || Comments || Link || E-Mail|| [171 views] Top|| File under:
Government
Judges siding with Trump on border wall, immigration: Dobbs (video)
[FOX] Congressional leaders have tried to obstruct President Donald Trump over his plans on immigration and border security from the day he took office.

House Speaker Paul Ryan (R-Wisc.) and Senate Leader Mitch McConnell (R-KY) often seem more obstructionist than even the Dimms on Capitol Hill. But it appears that President Trump is finally building momentum where it may well count the most, the nation's federal courts. The judicial system is slowly giving the president legal victories.

Yesterday, a federal judge in Maryland ruled that President Trump indeed does have the constitutional authority to end the so-called DACA program. Judge Roger Titus also admonished those of his colleagues who've allowed their personal views to influence their decisions, writing:

"This Court does not like the outcome of this case, but is constrained by its constitutionally limited role to the result that it has reached... it is not the province of the judiciary to provide legislative or executive actions when those entrusted with those responsibilities fail to act."

The decision follows two more legal victories for President Trump from unlikely sources, as well.
Posted by: Besoeker || 03/07/2018 00:07 || Comments || Link || E-Mail|| [200 views] Top|| File under:
Home Front: Culture Wars
Reddit Is Finally Reckoning With How It Helped Spread Russian Propaganda in 2016
[Slate] As the various federal investigations into the ways Russian operatives tried to meddle in the 2016 U.S. election continue, the number of American tech companies that we know were involved in the disinformation campaign keeps growing. It wasn't just through Facebook, YouTube, Twitter, and Instagram that Russian trolls tried to sow division and strengthen the candidacy of Donald Trump. Websites like PayPal, Tumblr, and Reddit were nodes of their activity, too.

On Monday, Reddit admitted that it too has found evidence of Russian meddling on its platform, including "a few hundred" suspicious accounts the company has removed that either are Russian in origin or have links to known Russian troll campaigns. It was a multi-faceted infestation, with propagandistic ads making up just a tiny part of it, CEO Steve Huffman said in a Reddit post: Although the company found some ads on Reddit potentially bought by Russians engaged in disinformation efforts, there weren't many of them either before or after the election, he said, adding that "ads from Russia are blocked entirely, and all ads on Reddit are reviewed by humans." Huffman also noted most of the suspicious accounts were removed in 2015 and 2016 during previous attempts to purge abusive uses from the site.

Reddit didn't specify whether these accounts are linked to the Internet Research Agency, the St. Petersburg troll farm that special counsel Robert Mueller and the congressional Russian inquiries have focused on as they've probed how the Russian efforts in 2016 used social media. But the admission comes just days after a Daily Beast report on a leak of internal data from the Internet Research Agency that included information on how the troll operation instrumentalized Reddit to promote its fake U.S. activist websites and social media groups. One of the known Russian troll efforts, BlackMatters.Us, which Slate first found was hosting an active PayPal account, had links from its site up-voted on Reddit, sometimes thousands of times. And posters from the Internet Research Agency involved in the Black Matters campaign even stated that they would host an Ask Me Anything session on Reddit in last fall, but it never happened.
This is basic free speech stuff. The fact that the government is even investigating free speech is a first step towards regulating speech. It isn't too long ago that the government passed a law that private groups were not allowed to gather their resources to talk about political issues and political election campaigns. This article is hinting at activity that fall squarely in this area.
At the moment any hint on Facebook, for example, of diverting from the party line about gun control gets you tagged as a "Russian troll." That could easily dissuade a free exchange of ideas, if the attackers have any link to the government at any level.
According to Huffman, the most troubling activity on Reddit from known and suspected Russian operatives wasn't in the form of ads or accounts run by trolls, but rather from actual Reddit users who were amplifying troll-made content of their own volition. One known Internet Research Agecny account on Twitter, @TEN_GOP, which posed as the account for the Republican Party of Tennessee, had its tweets "amplified by thousands of Reddit users," according to Huffman, adding, "sadly, from everything we can tell, these users are mostly American, and appear to be unwittingly promoting Russian propaganda."


An individual relays information he/she believes to be the truth, and Huffman, without providing any details as to what was said, has tagged that user and those who are relaying that information as "unwittingly promoting Russian propaganda." The subtext is that Russians do not have the same free speech as everyone else, and a further subtext is that the investigations are going to try to find how to stop the free exchange of ideas. Not addressed is, what if the individual in question was wittingly relaying free exchange of ideas?


Sen. Mark Warner, the top Democratic member on the Senate Intelligence Committee, said in a statement to the Washington Post on Monday that he "would encourage all of the social media companies to take a much closer look at how their platforms and services could be used to manipulate their users' trust and attention."


Stalinesque.


And congressional investigators reportedly plan to ask Reddit, as well as Tumblr, some questions about how exactly Russian trolls used their platforms in the run-up to the 2016 election. Google, Facebook, and Twitter all submitted to a minimarathon of three congressional hearings in October and November last year, where the companies were grilled by unhappy lawmakers eager to know how much these powerful tech companies knew about Russian meddling on their platforms, what they could have done to stop it, and how they'll prevent more disinformation from circulating in the future. The companies revealed that Russian operatives created thousands of misleading accounts on their websites.


As I am sure, the left did as well. But we won't be investigating them.


Facebook alone estimated that roughly 126 million people likely saw content or followed accounts made by the IRA between January 2015 and August 2017. And Twitter revealed in January that it has found 3,814 accounts believed to be made by the Russian troll group, and it sent emails to 677,775 users who had inadvertently followed or interacted with content made by the trolls.


In all the interactions I have had with Russians from Russia, I have never -- not even once -- received an email from anyone in the esoteric groups of Russian Facebook users, emails from them or from any Russian institution about politics concerning the 2016 elections. Ever. Another subtext is that a Twitter or Facebook user needs help from the tech companies or from the government to choose their friends, another in a series of both subtle and gross insults issued by those two institutions.


Jonathan Albright, the research director of the Tow Center for Digital Journalism at Columbia University, found that just six of the hundreds of Facebook accounts that the Internet Research Agency backed accounts alone had been shared about 340 million times. As Reddit's statement Monday makes clear, we're still learning about how widespread this campaign was.


All of which can be automated. The fact that tech companies can't tell an automated campaign from an actual campaign is actually indicative of just how out of touch tech companies and their governmental good buddy are.


Though it's still not clear how deeply Russian-backed agents used Reddit to try to stoke divisions and confuse voters, it's important to remember that content on Reddit often enjoys a much more active level of engagement then the articles you scroll past in your Twitter and Facebook feeds. Reddit users are known to have lively conversations, plan campaigns, and take action when stirred by content someone in their community posts. Content, we're now learning, that they may not have realized originated in a nondescript office building in St. Petersburg.


Translation: You're too stupid to know the difference, and so we will tell you the difference as long as you don't investigate on your own.
Posted by: badanov || 03/07/2018 00:00 || Comments || Link || E-Mail|| [249 views] Top|| File under:
Home Front: Politix
Victor Davis Hanson - Trump Syndromes
[National Review] Trump creates hysteria, both rabid antipathies and fervent support.

General chaos surrounds President Trump. Few dispute that. All argue over the origins, causes, and nature of these wild reactions to our president.

Take the Left's loathing of Trump that arises from three sources.

First, Trump supposedly has no shame. The traditional leftist use of invectives such as "racist," "sexist," "homophobe," and "nativist" appears to have had little effect on Trump ‐ as it seems to have done on McCain (who in 2008 ruled out attacks on Obama's personal pastor, the Reverend Jeremiah Wright) and Romney (who passed on standing down debate moderator and rank partisan Candy Crowley).


Posted by: Besoeker || 03/07/2018 00:00 || Comments || Link || E-Mail|| [382 views] Top|| File under:
India-Pakistan
The Potential for a New Strand of Islamist Extremism in Pakistan
[TheJamestownFoundation] The emergence of violent Barelvi extremism in Pakistan was brought sharply to the country's attention last year when Tehreek-i-Labaik Ya Rasool Allah, an Islamist political party, staged an almost month-long sit-in that later turned violent.

The party objected to an alleged change to the wording of the oath of office contained in the 2017 Election Bill, which it considered to be blasphemous, and demanded the resignation of then-Federal Minister of Law and Justice Zahid Hamid. Police operations to uproot the protesters served only to spread the protests wider, paralyzing the whole state apparatus.

Barelvi extremism is a new phenomenon, a potential threat still in the making, but one that the Pakistani government must address.

Before the emergence of Tehreek-i-Labaik, no Islamist organization belonging to the Barelvi sect of Sunni Islam had been involved in violent activities. Sunni Tehreek, a Barelvi group that is now part of Tehreek-i-Labaik, was considered by some to have violent tendencies, but it was not a designated terrorist organization.

Barelvism is a South Asian variant of Sufi Islam and is widely practiced in the region. While there are no official figures, it is possible that about 70 percent of Pakistanis adhere to the Hanafi-Sunni sect of Islam, and of those more than half are Barelvi Sunni. As a consequence, Tehreek-i-Labaik considers itself to be the representative of Pakistan's religious majority.
Posted by: 3dc || 03/07/2018 06:57 || Comments || Link || E-Mail|| [185 views] Top|| File under:
Who's in the News
28
[untagged]
9
Islamic State
6
Moslem Colonists
4
Arab Spring
4
Taliban
3
Govt of Syria
3
Sublime Porte
2
Antifa
2
Govt of Saudi Arabia
2
Palestinian Authority
2
Govt of Pakistain Proxies
1
Govt of Pakistan
1
Hefajat-e-Islam
1
Commies
1
Houthis
1
Govt of Iraq
1
Jamaat-e-Islami
Bookmark
E-Mail Me
The Classics
The O Club
Rantburg Store
The Bloids
The Never-ending Story
Thugburg
RSS Links
Gulf War I
The Way We Were
Bio
Merry-Go-Blog
Hair Through the Ages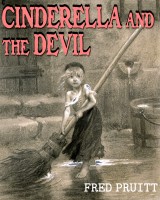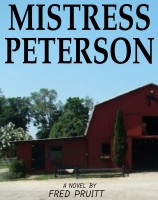 On Sale now!


A multi-volume chronology and reference guide set detailing three years of the Mexican Drug War between 2010 and 2012.

Rantburg.com and borderlandbeat.com correspondent and author Chris Covert presents his first non-fiction work detailing the drug and gang related violence in Mexico.

Chris gives us Mexican press dispatches of drug and gang war violence over three years, presented in a multi volume set intended to chronicle the death, violence and mayhem which has dominated Mexico for six years.
Click here for more information


Meet the Mods
In no particular order...


Steve White
Seafarious
Pappy
lotp
Scooter McGruder
john frum
tu3031
badanov
sherry
ryuge
GolfBravoUSMC
Bright Pebbles
trailing wife
Gloria
Fred
Besoeker
Glenmore
Frank G
3dc
Skidmark
Alaska Paul



Better than the average link...



Rantburg was assembled from recycled algorithms in the United States of America. No trees were destroyed in the production of this weblog. We did hurt some, though. Sorry.
54.242.115.55