Afghanistan
Afghan Policeman Killed in Firefight with NATO Troops
Talib, ISIS, or just woke up in a mood?

[AnNahar] An Afghan police officer was killed during a clash with NATO


...the North Atlantic Treaty Organization. A collection of multinational and multilingual and multicultural armed forces, all of differing capabilities, working toward a common goal by pulling in different directions...


forces in the capital Kabul
...the capital of Afghanistan. Home to continuous fighting from 1992 to 1996 between the forces of would-be strongman and Pak ISI/Jamaat-e-Islami sock puppet Gulbuddin Hekmayar and the Northern Alliance, a period which won Hek the title Most Evil Man in the World and didn't do much for the reputations of the Northern Alliance guys either....
, the country's interior ministry said Wednesday.

The incident erupted on Tuesday when the police officer opened fire on a NATO delegation at the entrance of Afghanistan's Ministry of Commerce and Industries, the ministry said in statement.

The shooter was

maimed

when NATO soldiers returned fire, according to NATO

front man

Michael Lawhorn. No NATO forces

were maimed

during the incident.

The assailant later died after succumbing to injuries at a local hospital.

"The interior ministry has ordered Kabul police to investigate the incident," the ministry's statement added.

So-called "green-on-blue" attacks, when Afghan soldiers or police turn their guns on international troops or colleagues, have been a major problem during NATO's long years fighting alongside local forces.

The attacks have bred fierce mistrust between Afghan and foreign troops even though the number of such incidents has declined in recent years.

NATO formally ended its combat mission in Afghanistan in December 2014 and pulled out the bulk of its troops, however, a 13,000-strong residual force remains in the country to assist with training and counter-terrorism operations.

The Afghan military, which was built from scratch after the fall of the Taliban regime in 2001, has also struggled with "insider attack" killings, high casualty rates and mass desertions.

Last month, 10 Afghan

coppers

were killed after being drugged and shot by a rogue colleague at an outpost in southern Afghanistan's Uruzgan province.
Posted by: trailing wife || 02/11/2016 00:00:00 || Comments || Link || E-Mail|| [233 views] Top|| File under:
130 Taliban insurgents killed in Baghlan
Provincial governor Abdul Satar Barez said at least 130 Taliban militants have been killed and 95 others have sustained injuries during the operations so far.


48 hour rule. This would be fairly big news and a medium-sized setback to the Talibunnies. But it's an Afghan press release so who knows?

Barez further added that the operations have suspended due to heavy snow fall in the area but the Afghan security forces are committed to clear the areas under the Taliban control.

The counter-terrorism operations were launched by the Afghan security forces late in the month of January from Dand-e-Ghori area close to Pul-i-Khumri city. According to Barez, the Afghan security forces have managed to clear certain areas from the militants, including Baghlan-e-Markazi, Baghlan-e-Kohna, and Baghlan Sanati.

He said new security check posts have been established in the areas after they were cleared and Dand-e-Ghori will be completely cleared once snow fall stops to allow the reconstruction of destroyed electricity pylons.
Posted by: Steve White || 02/11/2016 00:00 || Comments || Link || E-Mail|| [171 views] Top|| File under: Taliban
Kandahar Korpse Kount
At least 21 Taliban insurgents were killed in a military operation carried out by the National Directorate of Security (NDS) special forces in southern Kandahar province on Tuesday, local officials said. In addition, 11 other insurgents were maimed injured.

The operation was launched in Khakriz district of the province to clear insurgents. Two other insurgents were arrested, a spokesman for Provincial Police Chief, Zia Durani said.

However, he did not provide more details about the operation.
Khakriz is one of the insecure districts of the province in which the insurgents have activities and frequently attack security forces.
Posted by: Steve White || 02/11/2016 00:00 || Comments || Link || E-Mail|| [137 views] Top|| File under: Taliban
Africa Subsaharan
Female Suicide Bombers Kill 58 in Nigeria
[AnNahar] Two

Boko Haram
... not to be confused with Procol Harum, Harum Scarum, possibly to be confused with Helter Skelter. The Nigerian version of al-Qaeda and the Taliban rolled together and flavored with a smigeon of distinctly Subsaharan ignorance and brutality...


's Islamist insurgency in northeast Nigeria


... a particularly crimson stretch of Islam's bloody border...


, emergency services, in the latest violence to hit the remote region.

The attack happened in Dikwa, some 90 kilometers (55 miles) from the Borno state capital, Maiduguri, on Tuesday morning and is believed to be a reprisal for a military strike on Boko Haram strongholds in the area last week.

The head of the Borno State Emergency Management Agency, Satomi Ahmed, earlier told AFP 35 bodies were recovered from the camp, which houses some 53,600 people, with 78 injured. He later said the other dead had been buried locally, leading to the revised toll.

"From what we gathered three exploding trollop female suicide bombers disguised as IDPs arrived at IDP camp at about 6:30 am (0530 GMT)," he said. "Two of them detonated their explosives. The third one refused to set off hers when she realized her parents and siblings were in the camp. She surrendered herself to the authorities."

Ahmed said the woman told the military why she refused to detonate her explosives and warned them of further attacks to come in the remote region.

The injured were taken to the Borno State Specialist Hospital and the Umaru Shehu Hospital, both in Maiduguri for treatment, he added.

The camp in Dikwa is currently home to people from six local government areas in Borno: Dikwa itself, Gamboru Ngala, on the border with Cameroon


...a long, narrow country that fills the space between Nigeria and Chad on the northeast, CAR to the southeast. Prior to incursions by Boko Haram nothing ever happened there...


, and the towns of Marte, Kalabalge, Bama and Mafa.

- Revenge -
Last week, the Nigerian military attacked three villages considered Boko Haram strongholds near Kalabalge, killing dozens of

myrmidon

fighters and rescuing hundreds of women.

The women were largely from the Shuwa Arab tribe, who had been kidnapped, prompting the authorities to suspect the latest attack to be

Dire Revenge

for the military operation.

Boko Haram, which has increasingly used suicide and

kaboom

s as the military pushes them out of territories it once controlled, has hit IDP camps before.

On September 11 last year, seven people were killed when an improvised

bomb

went off at the Malkohi camp, near Yola, in neighboring Adamawa state. The camp had been used to house kidnapped

women and kiddies

rescued by the military.

IDPs fleeing Dikwa were also the target of a exploding trollop female suicide bomber as they tried to reach camps in Maiduguri on November 22 last year. A woman disguised as an IDP blew herself up, killing eight.

On January 31, at least 85 people were killed in Dalori, some 12 kilometers from Maiduguri, when Boko Haram fighters attacked and burned down surrounding villagers. Suicide bombers tried to get into the IDP camp, which is the largest around Maiduguri, but were prevented.

The Boko Haram insurgency has left at least 17,000 people dead and forced more than 2.6 million from their homes in nearly seven years of violence that has also spread to neighboring countries.
Posted by: trailing wife || 02/11/2016 00:00:00 || Comments || Link || E-Mail|| [557 views] Top|| File under: Boko Haram
At Least Six Dead in Cameroon Double Suicide Attack
[AnNahar] At least six

non-combatants were killed

and over 30 injured Wednesday in a double

suicide kaboom

in Cameroon


...a long, narrow country that fills the space between Nigeria and Chad on the northeast, CAR to the southeast. Prior to incursions by Boko Haram nothing ever happened there...


's northern border region with Nigeria, which is regularly attacked by Boko Haram
... not to be confused with Procol Harum, Harum Scarum, possibly to be confused with Helter Skelter. The Nigerian version of al-Qaeda and the Taliban rolled together and flavored with a smigeon of distinctly Subsaharan ignorance and brutality...
fighters, security sources said.

The attackers, who were also killed, were both female, said a source.

"Six

non-combatants were killed

as well as two

jacket wallah

s who blew themselves up" during a funeral wake in the village of Nguetchewe, a source told Agence

La Belle France

Presse, adding that between 30-50 people

were maimed

.

"The villagers were gathered for the wake when two suicide attackers joined them, pretending to be family members," said the source.

The two female bombers "blew themselves up at 6:20 am, just when people who had spent the night there were preparing for a meal."

A police source in the region said several children, including a boy aged six and a 15-year-old, were among the victims. At least one member of a local committee set up in response to the upsurge in Islamic attacks was also killed.

The most seriously injured were evacuated to a regional hospital in Maroua.

It is the fifth suicide attack in Cameroon's far north region since the start of the year. On January 18 four people were killed in an attack at Nguetchewe's mosque.

Nguetchewe is a small village near the border with Nigeria where a French priest, Georges Vandenbeusch, was kidnapped in November 2013. He was held for 50 days before being released. The kidnapping were blamed on Boko Haram, which has since sworn allegiance to the Islamic State
...formerly ISIS or ISIL, depending on your preference. Before that al-Qaeda in Iraq, as shaped by Abu Musab Zarqawi. They're very devout, committing every atrocity they can find in the Koran and inventing a few more. They fling Allah around with every other sentence, but to hear the pols talk they're not really Moslems....
group based in Syria and Iraq.
Posted by: trailing wife || 02/11/2016 00:00:00 || Comments || Link || E-Mail|| [150 views] Top|| File under: Boko Haram
Arabia
Medical aid arrives in Taez
The World Health Organisation said Wednesday it has managed to deliver desperately needed medical supplies to Yemen's Taez city which has been besieged for months by Shiite Huthi rebels.

The WHO has "successfully delivered more than 20 tonnes of life-saving medicines and medical supplies," it said in a statement.

"These medical supplies are critical to meet the most urgent needs in a city where more than 200,000 people continue to live under siege with limited access to humanitarian aid," it added.

The Huthis and their allies have for months tightened the noose on forces backing President Abedrabbo Mansour Hadi in the centre of Yemen's third-largest city.

The health supplies had been blocked from entering the city for eight weeks, WHO said, adding that they were finally delivered to Al-Thawra, Al-Jumhoori, Al-Rawdha and Al-Ta'aon hospitals as of 31 January.

"Hospital staff in Taez City are desperate for medicines and medical supplies so that they can continue to offer the most basic medical care," said WHO Representative in Yemen Ahmed Shadoul.

"The delivery of these WHO supplies is a huge step that we are hoping will pave the way for the provision of more medical support to the city," he added.

Doctors Without Borders said it delivered essential medical supplies to hospitals in the city in early January, in the first such "significant" shipment since August.

That came several days after a Saudi charity said that aircraft of the Saudi-led coalition that is fighting the rebels had dropped 40 tonnes of medical equipment and food to Taez.

The coalition has since March conducted air and ground operations in Yemen to support local forces against the rebels and their allies.

More than 6,100 people have been killed in Yemen since March, about half of them civilians, according to the UN.
Posted by: badanov || 02/11/2016 00:00 || Comments || Link || E-Mail|| [145 views] Top|| File under:
Yemeni missile strike Soddy base at Jizan
The Saudi army suffered heavy losses on Tuesday when the Yemeni army and Popular Committees targeted the Jizan Regional Airbase by a domestically developed Qaher1 ballistic missile, sources told Al-Manar website.

The sources revealed that Saudi Crown Prince and Defense Minister Mohammed bin Salman paid a quick visit under very tight security measures to Jizan Public Hospital to check the dead and wounded among his soldiers who were killed in the strike on the Airport.

Bin Salman also visited a field hospital set up in the area following the aggression on Yemen after Jizan hospital became incapable of receiving the large number of dead and wounded among the Saudi ranks.

The Jizan regional airport was turned to be a military base for attacks after the start of the Saudi-US aggression on Yemen, and civil aviation was moved to Abha Airport.

Overland transport costs from Jizan to Abha are paid by the Saudi government.

Tuesday operation was the third time in which Yemeni forces fired Qaher1 at the airbase.

In a related development, the Yemeni army and Popular Committees killed scores of militants of the Saudi aggression in Midi, Hajjah province.

The Yemeni military media distributed images of the destruction of a number of Saudi vehicles and the shooting of number of aggression forces' militants.



Video report at the link
Posted by: badanov || 02/11/2016 00:00 || Comments || Link || E-Mail|| [173 views] Top|| File under: Houthis
Europe
Breitbart: Migrant Crisis in Europe entries for Feb. 10, 2016
Breitbart does not have a separate URL for each day, but rather adds each subsequent entry at the top of the page. For the events of previous days, go to the link and scroll down.

10/02/2016 –VIENNA, Austria – Extra measures to secure southern border
Austria's government is set to announce ten new 'border management systems' to secure its southern border crossings in Tyrol and Carinthia, a place where migrants faced with stricter controls at the border with Slovenia are likely to cross.

The measures will include fences, barriers and increased patrols by police and soldiers. There will also be army patrols on Austria's border with Hungary, the main crossing point for migrants last summer.

10/02/2016 –Austria – Asylum seekers jump the hospital queue
Last week large numbers of people turned up at Austrian hospitals because of a flu epidemic, but had to wait to see doctors whilst asylum seekers were seen to get priority treatment. Now health officials have admitted they were ordered not to make asylum seekers wait but to give them fast track treatment.

The reason given is that part of the asylum process sees migrants receiving a health check for which expensive translators are needed to aid communication with doctors, and Austrian officials do not want to pay translators to sit in waiting rooms.

10/02/2016 –ERFURT, Germany – Two 14 year old girls harassed
Four Afghan men, aged 16, 17, 21, and 29 were taken into police custody after they made sexual advances toward two 14 year old girls on Sunday. The men tried to hold and kiss the girls and followed the girls when they tried to escape, reports Thuringische Landeszeitung.

10/02/2016 –HEPPENHEIM, Germany – 17 year old molested
Four Afghan men are in police custody after they sexually harassed a 17 year old girl on Sunday. Aged between 16 and 17, the attackers who enjoy refugee status in Germany are being treated as minors by police, reports Morgenweb.

10/02/2016 –GÜTERSLOH, Germany – Carnival chaos, rape, sex assault
A town's annual carnival has been overshadowed by sex assault and theft, reports Neue Westfalische. A 24 year old presented herself to police after she was raped, leading to the arrest of a 29 year old Nigerian asylum seeker. The man told police the sex was consensual, investigations are ongoing.

Another arrest was of a 24 year old Algerian who molested two 16 and 17 year old girls. Police are seeking "three black Africans" and two other men in costume after they groped and robbed a 21 year old woman. A 25 year old Syrian was arrested after squeezing the buttocks of two women. Another woman was molested by two masked men.

Two Russian citizens are under investigation by police after they shouted "Heil Hitler" during the carnival.

10/02/2016 – BONN, Germany – 15 year old girl molested
Police have arrested a 35 year old "immigrant" for molesting a 15 year old girl during a carnival on Monday in a suburb of Bonn, reports Express.

10/02/2016 – LAUFENBURG, Germany – Drunk, molesting Afghans arrested
Police arrested three Afghan males aged 18, 19, and 26 after they molested multiple women at a carnival at the weekend. There are 'indications' they were drunk, reports Pforzheimer Zeitung.

10/02/2016 – MAINZ, Germany – Woman molested in Shrovetide attack
A 27 year old woman was molested by a gang of "Arab" looking men while she was dancing at a Shrovetide celebration on Sunday. After one attacked her and turned to leave, she was held back by a second while being mocked by the men. On the same day a number of other women between 18 and 21 years old were also molested, being touched on the bottom, breasts, and genitals by three Arab men.

Investigators are trying to determine whether it was the same gang in all cases, reports Allegmeine Zeitung.

10/02/2016 – DORTMUND, Germany – Migrant on migrant violence
A 38 year old Moroccan 'refugee' was rushed to intensive care from his asylum shelter on Monday after he was stabbed by a fellow asylum seeker. The 20 year old responsible has been has been arrested for grievous bodily harm, report police.
Posted by: trailing wife || 02/11/2016 01:23 || Comments || Link || E-Mail|| [404 views] Top|| File under:
The Grand Turk
Turkish Soldier Killed in Syria Border Clash with Kurdish Rebels
[AnNahar] One Turkish soldier was killed and another

maimed

in

festivities

with Kurdish rebels trying to cross the border from Syria into southeast The Sick Man of Europe Turkey


...the only place on the face of the earth that misses the Ottoman Empire....


, the military said Wednesday.

Turkish security forces opened fire Tuesday on seven

snuffies

from the Kurdistan Workers Party (PKK) in the Cizre district of Sirnak province as they were entering Turkey from Syria, the army said in a statement.

Two soldiers were heavily

maimed

in the ensuing

festivities

and one of them later died in hospital, it added.

Cizre has been under a controversial curfew for six weeks as the army pursues a relentless campaign against rebels of the PKK which activists claim has cost dozens of civilian lives.

The town lies just across the border from an area in northern Syria that is controlled by the Syrian Democratic Union Party (PYD), which Ankara considers to be the affiliate of the outlawed PKK.

The border incident came as Turkey's foreign ministry on Tuesday summoned the U.S. ambassador to Ankara John Bass after a US State Department

front man

angered Ankara by saying that Washington did not consider the PYD as a terrorist organization.

Turkish President Recep Tayyip Erdogan


... Turkey's version of Mohammed Morsi but they voted him back in so they deserve him...


had on Sunday urged Washington to choose between Turkey and the "terrorist" Syrian Kurds.

The U.S.-led coalition fighting IS in Syria and Iraq has worked closely with the YPG, the military wing of the PYD, since it launched air strikes in Syria in September 2014.

Turkey fears the creation of an autonomous Kurdish region in Syria -- similar to the Kurdish region in northern Iraq -- would spur the separatist ambitions of Turkey's own Kurds.
Posted by: trailing wife || 02/11/2016 00:00:00 || Comments || Link || E-Mail|| [151 views] Top|| File under:
Turkey detains 34 people with explosives, boom vests at Syrian border
The Turkish military detained 34 people and seized up to 15 kg of explosives and four suicide-bomber vests as they tried to enter Turkey from Syria, Turkish media reported the army as saying on Wednesday.

The private Doğan news agency and other media outlets said the group, consisting of four men, 10 women and 20 children, was detained on Tuesday night in the Oğuzeli district of southeastern Gaziantep province, across the border from an area controlled by Islamic State of Iraq and the Levant (ISIL) militants.
Posted by: Steve White || 02/11/2016 00:00 || Comments || Link || E-Mail|| [154 views] Top|| File under: Islamic State
India-Pakistan
ASI killed, constable injured in Mardan raid
PESHAWAR: One police official was killed and another injured during a raid in the Sajan area of Mardan district on Wednesday morning, District Police Officer Faisal Shahzad said.

Police were conducting a raid on the house of a wanted individual, Imran, when they were ambushed, police said, but the suspect, Imran, was hiding in a nearby house belonging to Bakhtaj.

During an exchange of fire with the suspects, Assistant Sub-Inspector Sultan Mehmood was killed and Constable Shoaib injured.

Constable Shoaib was shifted to District Headquarters Hospital Mardan for treatment, and both suspects were arrested during the raid, police said.

Posted by: badanov || 02/11/2016 00:00 || Comments || Link || E-Mail|| [147 views] Top|| File under:
FC, police arrest 30 suspects
[Dawn] QUETTA: The Frontier Corps and police personnel claimed on Wednesday to have arrested 30 suspects during search operations in Shahbaz Town, Huda and Railway Colony areas.

According to sources, security forces combed Shahbaz Town and Huda areas late on Tuesday night and picked up 10 suspects. Twenty others were detained in Railway Colony for their suspected connection with the recent suicide attack and other crimes.

The spokesman for Frontier Corps said they also conducted a search operation on the outskirts of Quetta. "All the suspects have been handed over to the authorities concerned for interrogation," he said.
Posted by: badanov || 02/11/2016 00:00 || Comments || Link || E-Mail|| [149 views] Top|| File under:
Six gunned down in Panjgur
[Dawn] GWADAR: Six people were shot dead in an attack on a house in Bonistan area of Panjgur district on Wednesday night.

"Victims were invited to a dinner and were sitting at the guest house when armed men barged into the room and sprayed them with bullets," a police official said.

The attackers who came on motorbikes fled.

Police and personnel of other law-enforcement agencies reached the scene of the attack and shifted bodies to the district hospital Panjgur.

"The cause of killing was not known so far," police officials said, adding that investigation was in progress.

Six persons killed in the attack were identified as Muhammad Ismail, Noor Shoaib, Muhammad Nazar, Momin Ghulam Jan and Islamil.
Posted by: badanov || 02/11/2016 00:00 || Comments || Link || E-Mail|| [152 views] Top|| File under:
Seven suspects apprehended in Quetta
QUETTA: At lest seven suspects were apprehended in search operations by security forces in different areas of the city on Wednesday.

According to Frontier Corps (FC) sources, FC and Balochistan Police carried out joint operations in Satellite Town, Surki Road and Yousaf Homes and other areas and arrested seven suspects. A TTP pistol, shotguns, cartridges and wireless sets were also recovered from their possession.
Posted by: badanov || 02/11/2016 00:00 || Comments || Link || E-Mail|| [142 views] Top|| File under:
Iraq
ISIS destroys Christian residences in Mosul
[ARA News] ERBIL – Militants of the Islamic State (ISIS) radical group have destroyed a number of houses that belonged to Christian families in Mosul city of Iraq's northwestern Nineveh province, local sources reported on Wednesday.

"ISIS militants bombed more than 20 houses that belonged to displaced Christian families," said Muhammad al-Jabouri, an Iraqi security officer in Nineveh province.

"The bombed houses were located in the Bakkir neighborhood and Al-Arabi district in eastern Mosul," he said. "Hundreds of other houses that belonged to the Christian minority have been destroyed earlier by the militants in Mosul."

Thousands of Christians have been displaced from Mosul since the ISIS invasion into the city in June 2014.

ISIS had confiscated hundreds of houses for displaced Christian families in Mosul. Some of those houses have been handed over to ISIS jihadis, while others have been bombed by the radical group in a bid to prevent the Christian civilians from returning to their hometown.
Posted by: badanov || 02/11/2016 00:00 || Comments || Link || E-Mail|| [149 views] Top|| File under: Islamic State
Iraqi army prepares new offensive in Mosul
(IraqiNews.com) Nineveh – The Provincial Council of Nineveh announced on Wednesday the arrival of two brigades of the army's 15th division in the headquarters of Nineveh Operations south of Mosul, while expected the arrival of other forces in the coming days to prepare for the liberation operation of Mosul.

The head of the security committee in Nineveh Council Mohammed al-Bayati said in a statement followed by IraqiNews.com, "Two brigades of the army's 15th division arrived in Nineveh Operations headquarters in Makhmour area in preparation to begin the liberation operation of the city of Mosul."

Bayati added, "The coming days will witness the arrival of more brigades and regiments to complete the preparations of the liberation operation to retake Mosul from ISIS."

Baghdad arms Christian volunteers in volatile Nineveh plains

[Rudaw] ALQOSH, Iraq— The Iraqi government has offered arms and combat training to Christian recruits who have volunteered to join a new force based in the disputed Nineveh province, military officials told Rudaw. Nearly 800 Christian recruits are now part of a troop formation that is directly funded by the central government in one of the most volatile territories in Iraq with mixed ethnic and religious populations. The Nineveh plains, with Mosul as its provincial capital, is located south and west of Erbil and is part of the disputed territories according to the Iraqi constitution which underlines its fate, along with a number of other places, should be decided in a referendum.

"Many young Christians both at home and abroad have been in contact with us and willing to join our force," said General Bahnam Aboosh who is himself Christian and manages the force. "Christians abroad want to help us financially and they do so too," he added.

Aboosh said the military unit was formed on their own request and after nearly a year of negotiations. Since last year, some 300 of the recruits have completed military exercises with both the US and Iraq's armies.

Iraq was home to over 1.5 million Christians before the country plunged into bloody sectarian conflict in the mid-2000. But many left the country after systematic attacks on their neighborhoods in Baghdad and elsewhere. In the last two years ISIS has destroyed many Christian churches and it displaced tens of thousands of them upon its takeover of Mosul.

General Aboosh who has served in the Iraqi army in the past said his priority now was to protect their areas in the Nineveh plains.

"We are proud to have the first fully Christian military base here where we can train our youths to defend their lands," Aboosh said, adding that the base was partly funded by wealthy Christians abroad but the Iraqi government had been providing financial help as well.

The majority of Christians now live in the Kurdistan Region after thousands of families left central parts of Iraq following waves of sectarian attacks. The region's Peshmerga forces have also trained up to 800 Christian fighters for a future Mosul offensive. The Kurdish authorities have tried to assure Iraq's Christians that their rights will be safeguarded in Kurdistan.

Large parts of the Nineveh plains have been patrolled by Peshmerga forces since 2014 where a number of villages were also retaken from ISIS.

"We asked the Peshmerga ministry and the Kurdistan region for permission to establish this military base," Aboosh said and praised their "good relations" with the Peshmerga in the area.
Posted by: badanov || 02/11/2016 00:00 || Comments || Link || E-Mail|| [162 views] Top|| File under: Govt of Iraq
20 ISIS Bad Guys have a Very Bad Day
(IraqiNews.com) Nineveh – An informed source announced on Wednesday, that 20 members of the so-called ISIS were killed in an aerial bombardment targeted their headquarters in central Mosul (405 km north of Baghdad).

The source said in a brief statement received by IraqiNews.com, "The international coalition aviation bombarded, before noon today, headquarters belonging to ISIS near Salam Hospital in al-Wahda neighbourhood in central Mosul, killing 20 ISIS fighters."

The source, who asked to remain anonymous, added, "The bombardment also destroyed five vehicles belonging to the ISIS."
Posted by: badanov || 02/11/2016 00:00 || Comments || Link || E-Mail|| [175 views] Top|| File under: Islamic State
Kirkuk Kombat Khronicle: 4 die
3 ISIS Bad guys die in airstrikes

(IraqiNews.com) Kirkuk – A security source in Kirkuk Province announced on Wednesday, that nine members of the so-called ISIS were either killed or wounded in an aerial bombing targeted their headquarters in Bashir village southwest of Kirkuk (250 km north of Baghdad).

The source said in a statement obtained by IraqiNews.com, "Today, unidentified warplane shelled ISIS headquarters in Bashir village (30 km south west of Kirkuk), killing three ISIS fighters and injuring six others."

The source, who asked anonymity, added, "The air strike also destroyed a number of vehicles belonging to ISIS."

Noteworthy, Bashir village in Taza area (30 km south west of Kirkuk) is under the control of ISIS since June 2014, including more than 1150 houses and 2500 Turkman families.

ISIS Top Dawg dies in airstrike

(IraqiNews.com) Kirkuk – A source in Kirkuk Province police announced on Wednesday, that the commander of ISIS battalion of snipers was killed in air strike in Riyad area west of Kirkuk.

The source said in a statement followed by IraqiNews.com, "An air strike carried out by a drone managed to kill the commander of ISIS battalion of snipers Sultan Sweich west of Kirkuk."

The source added, "The drone was tracked the wanted while coming out from Hawija and shelled him few meters away from his house in Riyad area (40 km west of Kirkuk)."

7 wounded in bomb attack

(IraqiNews.com) Kirkuk – The Police Chief in Kirkuk Province Sarhad Kader revealed on Wednesday, that seven people including four police elements were wounded in the explosion of a car bomb in southern Kirkuk.

Kader said in a statement followed by IraqiNews.com, "A car bomb exploded near a patrol of the emergency police while passing in Huzairan area in southern Kirkuk."

Kader added, "The explosion resulted in the injury of four police elements, in addition to three civilians."

Posted by: badanov || 02/11/2016 00:00 || Comments || Link || E-Mail|| [149 views] Top|| File under: Islamic State
Turkish warplanes hammer Kurd positions in Duhok
(IraqiNews.com) Duhok – On Wednesday, eyewitnesses revealed, that Turkish warplanes shelled the border areas that belong to Duhok Province.

One of the witnesses called Jia Hussein told reporters, "This morning, Turkish warplanes shelled the border areas in al-Emadiya District in Duhok Province for nearly an hour."

Hussein added, "The bombardment targeted the headquarters of Kurdistan Workers Party but the losses are still unidentified."
Posted by: badanov || 02/11/2016 00:00 || Comments || Link || E-Mail|| [149 views] Top|| File under:
Iraqi forces drive back ISIS attack in al-Anbar
(IraqiNews.com) Anbar – The Head of security committee in al-Wafaa area in Anbar Province Hussein Kassar announced on Wednesday, that the security forces managed to repulse the attack of the so-called ISIS on al-Awasel area, while indicated to the heavy losses that were inflicted on ISIS.

Kassar said in a brief statement followed by IraqiNews.com, "This morning, ISIS launched an attack on al-Awasel west of al-Wafaa area using booby-trapped vehicles."

"The security forces managed to detonate three vehicles and killed dozens of ISIS members, while inflicted heavy human and material losses on them. The whole area is currently under the control of the security forces," Kassar added.
Posted by: badanov || 02/11/2016 00:00 || Comments || Link || E-Mail|| [157 views] Top|| File under: Islamic State
Baghdad bomb and Bullet Bulletin: 3 die
(IraqiNews.com) Baghdad – A source in the Iraqi Ministry of Interior announced on Wednesday, that 12 people had been either killed or wounded in a bomb blast north of Baghdad.

The source said in a press statement followed by IraqiNews.com, "A bomb exploded, at noon today, in Sabaa al-Bour area in Taji District north of Baghdad, killing three people and wounding nine others."

The source, who asked anonymity, added, "A security force rushed to the area and transferred the wounded to a nearby hospital to receive treatment and the dead bodies to the forensic medicine department, while carried out a raid to search for the perpetrators of the bombing."
Posted by: badanov || 02/11/2016 00:00 || Comments || Link || E-Mail|| [134 views] Top|| File under:
Israel-Palestine-Jordan
Palestinian teen shot dead while throwing rocks
[IsraelTimes] Soldiers fired on youth who was lobbing stones at cars near Hebron, IDF says; witnesses say troops used live fire

A Paleostinian teenager who was allegedly pelting cars and IDF troops with rocks in the southern West Bank was shot and reportedly killed by soldiers on Wednesday afternoon.

The Paleostinian Health Ministry identified the teen as Omar Jawabreh, 16, of the al-Aroub refugee camp north of Hebron. He was shot in the chest and died of his wounds in a Hebron hospital, the Paleostinian Ma'an news agency reported.

While the IDF did not confirm Jawabreh's death, it said soldiers engaged Paleostinians who were throwing rocks at civilian vehicles on Road 60, the north-south thoroughfare in the central West Bank.

"During routine IDF security activity, forces spotted assailants hurling rocks at civilian vehicles on Route 60, adjacent to al-Aroub," an IDF spokesperson said in a statement.

"Forces responded to the immediate threat and fired toward one of the attackers," the statement said.

Locals told Ma'an that IDF troops employed both live fire and rubber bullets in responding to the rioters.

The army spokesperson said the incident would be investigated.
Posted by: trailing wife || 02/11/2016 00:00:00 || Comments || Link || E-Mail|| [308 views] Top|| File under:
Southeast Asia
Thai cops bust Iranian master forger 'The Doctor'
[IsraelTimes] Hamid Reza Jafary and gang allegedly crafted sophisticated passports for Middle Easterners trying to enter Europe illegally

Thai police have broken up a major fake passport ring led by an Iranian known as "The Doctor" which sent hundreds of passports to Middle Eastern customers trying to enter Europe, authorities said Wednesday.

The kingdom has long been a hub for a forged document industry serving human traffickers and other criminals.

Five years of investigation culminated in Monday's arrest of the alleged Iranian

criminal mastermind

Hamid Reza Jafary who had learned his skill from his late father, police said.

The 48-year-old had for many years been crafting sophisticated forgeries from his home in Chachoengsao province east of Bangkok, they said.

"He (Jafary) produced passports for people from countries including Iran, Syria and Afghanistan who were escaping wars and wanted to enter Europe," according to immigration police commander Lieutenant General Nathathorn Prousoontorn.

"The Doctor" confessed to the crime and could face a decade in jail if convicted, he added.

Clients emailed the Iranian forger their photos and specified the country for which they wanted a passport, the commander said, adding that Jafary guaranteed his top-quality counterfeits would not be detected by border officials. The forged documents were then sent via private courier companies or delivered to clients in Thailand by middlemen, who ensured that Jafary never met customers directly.

It was not immediately clear if "The Doctor" provided passports to people fleeing to Europe during the current migrant crisis.

Jafary's fake passports were the "best quality in the market," although he was unable to copy the latest microchipped travel documents, Natthorn said.

"He himself used six different passports -- three from Brazil, and one each from Peru, Portugal and New Zealand," the officer added.

"The Doctor" was wanted by security agencies in several foreign countries, especially in the EU and Japan, according to a police

blurb

.

Five Pak middlemen were also placed in durance vile
You have the right to remain silent...
in raids in and around Bangkok for assisting the forgery ring, which sold the passports for up to 80,000 baht ($2,300).

Some of the nearly 200 travel documents found in a Monday raid on Jafary's home were completely forged, while others had been stolen from tourists and doctored, police said. The raid also uncovered a laser engraving machine, rolls of ribbon, thin leather for passport covers as well as metal plates and stamps from various countries.

Thousands of passports are reported missing annually in Thailand, where forged documents of every variety can be purchased on the streets. The flourishing market has helped establish Thailand as a hub for human traffickers and smugglers.

Two Uighur men awaiting trial for planting a deadly bomb in Bangkok last August have also been accused by police of running a crime group that helped illegal migrants obtain counterfeit documents. The pair are currently being held in a military prison.

In 2014, the spotlight also swung onto the Thai-based trade when two mystery passengers boarded the doomed Malaysia Airlines flight MH370 using European passports stolen in Thailand.

In 2010, Thai authorities took part in an international police sting that saw two Paks and a Thai woman arrested in Thailand for providing fake passports to groups behind global terror attacks.
Posted by: trailing wife || 02/11/2016 00:00:00 || Comments || Link || E-Mail|| [174 views] Top|| File under:
Syria-Lebanon-Iran
Syrian Kurds backed by Russian airstrikes advance on Syrian airbase
[Rudaw] Syrian Kurdish Peoples Protection Units (YPG) fighters launched an attack on Syria's Mannagh airbase on Wednesday.

The base has been held by fighters opposed to the Syrian regime of
Hereditary President-for-Life Bashir Pencilneck al-Assad


Supressor of the Damascenes...


since August 2013. The Kurds are being backed in this endeavour by Russian Arclight airstrikes.

The Russians are currently helping the Syrian military and allied militias surround opposition-held districts in the northern city of Aleppo and cut them off from the nearby northwestern Syrian frontier with The Sick Man of Europe Turkey


...the only place on the face of the earth that misses the Ottoman Empire....


An opposition commander named Maj. Yasser Abdul-Rahim told the

News Agency that Dare Not be Named

that his forces may lose the base to the YPG given the intense Russian Arclight airstrikes being leveled against them.

The ongoing Russian-Syrian offensive in Aleppo is giving the YPG in the northwestern canton of Afrin a chance to expand and relieve their enclave from attack by Islamists like Jabhat al-Nusra


...formally Jabhat an-Nusrah li-Ahli sh-Sham (Support Front for the People of the Levant), also known as al-Qaeda in the Levant. They aim to establish a pan-Arab caliphate. Not the same one as the Islamic State, though .. ...


. Many Syrians fleeing the current ongoing Russian bombardments in Aleppo have also sought sanctuary in that Kurdish area.

Turkey has long opposed Afrin joining up with Syria's other northeastern Kurdish majority areas since the 60 miles which lies between Afrin and Kobani is inhabited by non-Kurdish peoples, primarily Arabs and Turkmen.

Syria's Kurds have remained neutral in the war when it comes to siding with either the opposition or Assad. It has however fought Islamist elements of the opposition, like the aforementioned Nusra, which has sought to either kill or subjugate them.
Posted by: trailing wife || 02/11/2016 00:00:00 || Comments || Link || E-Mail|| [283 views] Top|| File under:
Over 500 killed in Aleppo in 10 days, monitor says
[IsraelTimes] As regime forces approach Syria's largest city, fears grow for hundreds of thousands who will be caught in the fighting

people, including dozens of civilians, have been killed since a major Russian-backed regime offensive in Syria's Aleppo province began this month, a monitor said Wednesday.

The Syrian Observatory for Human Rights, which relies on a network of sources in Syria for its figures, said the toll of 506 included 23 children killed in Russian Arclight airstrikes on the city of Aleppo and its surroundings since the operation was launched on February 1.

The fighting has driven a new flood of refugees from the area.

On Tuesday, Doctors Without Borders said some 23,000 new arrivals fleeing Aleppo were in urgent need of emergency shelter and support near Syria's border with The Sick Man of Europe Turkey


...the only place on the face of the earth that misses the Ottoman Empire....


In a

blurb

, the group said it had increased the number of beds in its hospital in Azaz district to 36 beds from 28 and was preparing to extend capacity if necessary. Hundreds of blankets, tents, mattresses and other supplies have been distributed to arrivals.

The group also said it had pre-positioned aid inside Aleppo in the event supply lines get cut, warning of an impending food, water and fuel crisis in the coming weeks.

The United Nations


...where theory meets practice and practice loses...


says hundreds of thousands of people in Syria's largest city could soon be cut off from humanitarian aid amid blistering Syrian and Russian Arclight airstrikes and is calling on Turkish authorities to open the border to help those fleeing the violence.

The UN humanitarian office OCHA said Tuesday that 300,000 people could be cut off from aid if the Syrian government and allied forces encircle Aleppo and deprive those fleeing of their last way out. Laying out contingency plans, OCHA said local leaders believe up to 150,000 people could try to flee to nearby Afrin and the surrounding countryside.
Posted by: trailing wife || 02/11/2016 00:00:00 || Comments || Link || E-Mail|| [151 views] Top|| File under: Govt of Syria
ISIS prepares for al-Shadadi battle in Hasakah province
ISIS is preparing for a major offensive against Syrian Democratic Forces, a U.S-backed alliance of Kurds and Arabs, in al-Shadadi town south of Hasakah province, Syria's Local Coordination Committees revealed.

LCC said it was informed that a meeting took place in Raqqa, the de facto Islamic State's capital, on Feb. 6 that included Abu Dujana al-Iraqi, the top aide of ISIS leader Abu Bakr al-Baghdadi and senior ISIS leaders The secret meeting had discussed the the supply routes and reinforcement that should be delivered from Mosul to Raqqa and the planned swap deals with Kurdish militias.

The kidnapped Yazidis girls and families were also on the ISIS schedule, according to LCC.

Al-Shadadi town has endured to brutal air strikes by the international alliance and Russia that killed hundreds of civilians who live under ISIS' yoke.

On Monday, Islamic State took four villages from SDF in the western countryside of Hasakah province, sources told Zaman al-Wasl. ISIS fighters who engaged in fierce fighting with Syrian Democratic Forces in Jabal Abdul Aziz region have captured villages of Safian, Abu Fakhaith, Meshrafa and al-Badie south of Ras al-Ayn town.

The SDF was formed in mid-October as an alliance between the powerful Kurdish People's Protection Units (YPG) and rebel groups including Arab and Assyrian militias to fight Islamic State. But few weeks later SDF had turned the fighting to moderate rebels groups amid reports of unspoken coordination with Syrian regime forces and Russia.
Posted by: Steve White || 02/11/2016 00:00 || Comments || Link || E-Mail|| [165 views] Top|| File under: Islamic State
Homs: 17 civilians killed, wounded in regime ambush
Syrian regime forces late on Monday killed 14 civilians in the northern countryside of Homs as they were fleeing the embattled rebel-held area to Idlib province. Three people of the group were escaped the regime ambush near Tal Omari village north of Homs on the main road of al-Salamiyeh town.

Meanwhile, activists said Russia has conducted more than 300 raids on rebel-held Hama and Homs provinces in ten days. Regime warplanes threw leaflet urging rebels to surrender before being exterminated.

Also in Homs, the fate of 7350 detainees from the besieged al-Waer neighborhood is still unknown as the Syrian regime refuses to release them in binding to a U.N.-brokered deal reached last December. The neighborhood's negotiations committee said regime is trying escape their demand and no release expected in the foreseeable future, source told Zaman al-Wasl.

Few days ago people of al-Waer went to street demanding their relative freedom. Regime said their fate will be known in 15 days in new procrastination round, according to the source.

On December 10, 300 fighters together with 400 members of their families, left al-Waer, the last rebel-held area of Homs as part of a rare local ceasefire deal negotiated between the opposition and the government. The fighters and their families were being moved to rebel-held areas of the northwest near the Turkish border.
Posted by: Steve White || 02/11/2016 00:00 || Comments || Link || E-Mail|| [140 views] Top|| File under: Govt of Syria
Manscaping and cross dressing: ISIS bad guys leave Raqqa
ERBIL – The Iraqi security said on wednesday that its forces have arrested a group of militants from the Islamic State (ISIS) after trying to flee the city of Ramadi while dressed as women.

"The terrorists had shaved their beards and dressed as women in a bid to fool our forces and escape the liberated city of Ramadi. However, they were all arrested before escaping the city," the Iraqi security command said in a statement.

The Iraqi army announced on Tuesday the "full liberation" of Ramadi city, capital of Anbar province, from ISIS militants.

Dozens of ISIS jihadis are believed to be stranded inside Ramadi after the Iraqi troops imposed their control over the city.

Speaking to ARA News, local media activist Fouad Al-Saddi said that the Iraqi forces raided several neighborhoods across the city looking for ISIS militants.

"The militants who remained in the city are now trying to escape at any cost in order to avoid falling in the hands of the government forces," Al-Saddi said.

"At least nine ISIS jihadis were destained on wednesday while trying to flee the security checkpoints of the Iraqi forces in Ramadi suburb. They were all dressed as women," the source added.

Backed by the U.S.-led coalition's airstrikes, Iraqi army forces have been engaged in fierce battles with ISIS militant fighters in Ramadi and its suburbs over the last few weeks.

"Our forces have pushed Daesh (ISIS) militants out of the city's outskirts. Ramadi is now under the full control of the army," Iraqi central command announced on Tuesday.

The Iraqi army had declared the liberation of Ramadi from ISIS earlier in December. However, the militant group fought back and regained several districts across the city after renewed clashes with Iraqi army troops, where dozens of fighters were reported dead on both sides.

In the meantime, governor of Anbar province Suhaib al-Rawi said that the bombs and land-mines left by ISIS prevent displaced civilians from returning to Ramadi.
Posted by: badanov || 02/11/2016 00:00 || Comments || Link || E-Mail|| [399 views] Top|| File under: Islamic State
Syria Air Strike Hits MSF-Supported Hospital, 3 Dead
An air strike hit a hospital in southern Syria that is supported by Doctors Without Borders (MSF), killing three people and wounding six, the medical charity said on Tuesday.


It's not earth-shattering news when they do it...

"The strike on Tafas field hospital, some 12 kilometres from the Jordanian border, took place on the night of February 5. It caused partial damage to the hospital building, and put its heavily-used ambulance service out of action," MSF said in a statement. A nurse was among the casualties, it added.

"The hospital is the latest medical facility to be hit in a series of air strikes in southern Syria, which have been escalating over the past two months," it said, without specifying who was behind the strikes.


But the U.S. isn't responsible so it isn't a big deal...

In addition to the Syrian government, Russia and a US-led coalition targeting Daesh are also carrying out raids in the war-torn country.

A Syrian aid group in January said 177 hospitals had been destroyed and nearly 700 health workers killed since the outbreak of the country's civil war in March 2011.

It is not the first time MSF-supported facilities in Syria have been hit.

"Since the start of this year alone, 13 health facilities in Syria have been hit, confirming that hospitals and clinics are no longer places where patients can recover in safety," the charity said.

"This latest incident further depletes Syria's already exhausted healthcare system, and prevents more people from accessing desperately needed medical care," it added.
Posted by: Steve White || 02/11/2016 00:00 || Comments || Link || E-Mail|| [158 views] Top|| File under: Govt of Syria
Terror Networks
US reports 20 strikes against Islamic State in Iraq and Syria
[Ynet] The United States and its allies carried out 20 strikes against Islamic State
...formerly ISIS or ISIL, depending on your preference. Before that al-Qaeda in Iraq, as shaped by Abu Musab Zarqawi. They're very devout, committing every atrocity they can find in the Koran and inventing a few more. They fling Allah around with every other sentence, but to hear the pols talk they're not really Moslems....
in Iraq and Syria on Tuesday, the coalition leading the operations said in a statement on Wednesday.

Eighteen strikes in Iraq hit

krazed killer

targets in eight regions, including five near djinn-infested Mosul
... the home of a particularly ferocious and hairy djinn...
, Iraq's second city which was overrun by Islamic State in 2014, it said.

One of the two strikes in Syria destroyed two Islamic State fighting positions near Raqqa, the group's de facto capital in Syria, the statement added.
Posted by: trailing wife || 02/11/2016 00:00:00 || Comments || Link || E-Mail|| [184 views] Top|| File under: Islamic State
Who's in the News
40
[untagged]
8
Islamic State
4
Govt of Syria
3
Govt of Iran
2
Taliban
2
Boko Haram
2
Govt of Iraq
1
Houthis
1
Govt of Pakistan
1
Arab Spring
Bookmark
E-Mail Me
The Classics
The O Club
Rantburg Store
The Bloids
The Never-ending Story
Thugburg
RSS Links
Gulf War I
The Way We Were
Bio
Merry-Go-Blog
Hair Through the Ages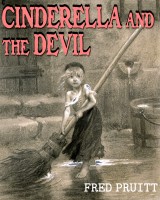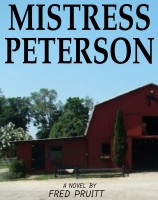 On Sale now!


A multi-volume chronology and reference guide set detailing three years of the Mexican Drug War between 2010 and 2012.

Rantburg.com and borderlandbeat.com correspondent and author Chris Covert presents his first non-fiction work detailing the drug and gang related violence in Mexico.

Chris gives us Mexican press dispatches of drug and gang war violence over three years, presented in a multi volume set intended to chronicle the death, violence and mayhem which has dominated Mexico for six years.
Click here for more information


Meet the Mods
In no particular order...


Steve White
Seafarious
Pappy
lotp
Scooter McGruder
john frum
tu3031
badanov
sherry
ryuge
GolfBravoUSMC
Bright Pebbles
trailing wife
Gloria
Fred
Besoeker
Glenmore
Frank G
3dc
Skidmark
Alaska Paul



Better than the average link...



Rantburg was assembled from recycled algorithms in the United States of America. No trees were destroyed in the production of this weblog. We did hurt some, though. Sorry.
18.206.168.65