Afghanistan
2 US soldiers wounded in blast in Jalalabad
At least two US soldiers sustained injuries in an explosion in Jalalabad city, the provincial capital of eastern Nangarhar province of Afghanistan. The NATO-led Resolute Support mission said the two soldiers sustained minor injuries after their vehicle struck an Improvised Explosive Device (IED). "2 US soldiers suffered minor injuries when an IED struck their vehicle while conducting a force protection patrol near Jalalabad Nangarhar," the alliance said in a Twitter message.

This comes as at least five US soldiers have sustained injuries during an operation in eastern Nangarhar province of Afghanistan late last month. reportedly partnering with the Afghan special forces during an operation in Nangarhar.

The Afghan commandos launched a major operation against the loyalists of the terror group in Nangarhar more than two weeks ago and cleared the restive Kot district from the presence of ISIS militants.

The operations were launched amid concerns that the terror group is attempting to expand insurgency activities in the country. The group claimed responsibility behind a deadly bombing in Kabul that left at least 80 people dead and over 200 others wounded.
Posted by: badanov || 08/09/2016 00:00 || Comments || Link || E-Mail|| [255 views] Top|| File under:
43 ISIS, Taliban militants surrender in Nangarhar, 12 killed
At least 43 militants including loyalists of the Islamic State of Iraq and Syria (ISIS) terrorist group renounced violence and surrendered to the Afghan National Defense and Security Forces (ANDSF) in eastern Nangarhar province of Afghanistan.

The National Directorate of Security (NDS) said the militants belonged to 4 groups led by militant commanders Mohammad Ayoub, Mohammad Wali and Juma Baz.

A statement by NDS said the militants were conducting insurgency activities in Achin, Nazian, and Ghani Khel districts before they surrendered to the Afghan forces. The statement further added that the militants opted to join peace process amid ongoing operations which have considerably weakened the capabilities of the militant groups fighting the Afghan forces.

The Taliban militants and ISIS loyalists have not commented regarding the report so far.

Both Taliban insurgents and ISIS loyalists are actively operating in a number of the remote districts of Nangarhar province including the restive Achin and Nazian districts.

The surrender of the militants in the mentioned districts comes as the Afghan National Defense and Security Forces are busy conducting a major counter-terrorism operation in this province. The operations were launched more than two weeks ago in Kot district to eliminate the loyalists of ISIS terrorist group who were attemtpign to expand operations in this province.

12 ISIS militants die in Nangarhar

At least 12 loyalists of the Islamic State of Iraq and Syria (ISIS) terrorist group were killed and 19 others were wounded during the ongoing military operations eastern Nangarhar province, in the restive Achin district.

The provincial government media office in Nangarhar in a statement said the militants were killed during the military operations 'Qahr' which have been launched to suppress the loyalists of the terror group in Nangarhar.

The statement further added that the operations are being conducted with the help of the ground forces as well as the Afghan Air Force in the districts where the loyalists of the terror group are active.

The Afghan commandos launched a major operation against the loyalists of the terror group in Nangarhar nearly two weeks and cleared the restive Kot district from the presence of ISIS militants.
Posted by: badanov || 08/09/2016 00:00 || Comments || Link || E-Mail|| [218 views] Top|| File under: Taliban
ISIS and Taliban end infighting as Afghan and US forces step up raids
The loyalists of the Islamic State of Iraq and Syria (ISIS) terrorist group and the Taliban militants have reportedly ended infighting amid growing pressures as a result of the Afghan and US forces raids during the recent months.

The infighting among the two militant groups which erupted over a year ago reportedly ended during the recent weeks as the loyalists of the ISIS terrrorist group as well as the Taliban militants received major setbacks in the restive provinces.

The commandos of the Afghan National Army (ANA) forces and the US special forces in Afghanistan launched a major operation against the loyalists of ISIS terrorist group in Nangarhar provnce more than two weeks ago.

The operations were launched months after the Obama administration granted broader role to the US forces to target the ISIS loyalists in Afghanistan.

The broader role approval by Obama administration came as ISIS loyalists attempted to expand foothold in Afghanistan by successfully consolidating operations with the main terror group in Iraq and Syria.

"They fought deadly battles with the Taliban before. But over the past two months, there has been no fighting among them," Gen. Mohammad Zaman Waziri, who commands Afghan troops in the east, told the Wall Street Journal.

The top U.S. military commander in the country, Army Gen. John Nicholson, said the cease-fire between the militant groups in Kunar didn't reflect a broader agreement. "There's still a conflict even though they may have a local cease-fire in place," he said. "There's always been a live-and-let-live dimension to some of the social fabric."

For now, local officials are skeptical the cease-fire will grow into an actual battlefield alliance. For one thing, ideologies differ. The Taliban want foreign forces to leave Afghanistan and Shariah law to be established, while Islamic State wants to create a global caliphate. Neither wants to relinquish control to the other group.

"The Taliban's stance is that we are the only group and if you fight you should fight under us," the governor of Kunar, Wahidullah Kalimzai, said. "They see themselves as the owners of the war."

The Taliban group and ISIS loyalists declared jihad against eacah in mid-April last year as the two groups attempted to gain more prominance in the so-called holy war in Afghanistan.

Tensions among the two militant groups intensified earlier last year after Abdu Bakar Al-Baghdadi, the leader of ISIS called Taliban leader Mullah Mohammad Omar "a fool and illiterate warlord".


Goodness. No going back from that...

Al-Baghdadi has said that Mullah Omar does not deserve a spiritual or political credibility. While on the other hand Taliban fighters have been ordered by their leaders not to let Daesh flag raise in Afghanistan.
Posted by: badanov || 08/09/2016 00:00 || Comments || Link || E-Mail|| [248 views] Top|| File under: Taliban
Explosion in Kabul leaves 1 dead, 3 others wounded
An explosion rocked Kabul province earlier today leaving at least one person dead and three others wounded, security officials said.

The incident took place around 6:30 am local time in Bagrami district after an explosive device planted in an army vehicle went off in Hussain Khel area.

The district police chief Mohammad Ayoub confirmed that one person was killed and three others were wounded in an explosion that targeted a Ranger vehicle of the Afghan army.

No group including the Taliban militants has so far claimed responsibility behind the incident.

This comes as at least five policemen lost their lives in a similar attack in the outskirts of Kabul late on Friday evening.

The provincial governor's spokesman for Logar province Salim Saleh said the commander of the Public Order Police forces was killed along with four others as they were travelling on a highway to Kabul.

Earlier two were killed and two others were wounded after a magnetic bomb planted in a vehicle went off in Kote Sangi area of the city.

One of the victims was the head of the Human Resources department of the Afghan parliament who was travelling in the vehicle.
Posted by: badanov || 08/09/2016 00:00 || Comments || Link || E-Mail|| [223 views] Top|| File under:
Troops in Helmand Appeal For Supplies
"We need a PBS-style pledge drive to replace equipment lost!"


As battles rage between security forces and Taliban fighters in Helmand, reports indicate that government troops are faced with a serious shortage of military equipment.

According to TOLOnews' Wali Arian and Abdullah Hamim who reported from the first line of the battle, commando troops have retaken parts of Nad Ali district that were under the Taliban's control but the army troops have not been able to maintain the cleared areas due to a lack of equipment and other supplies.

Military officials said air attacks have been effective in suppressing the Taliban in Helmand but if the problems are not addressed the troops will lose many parts to the insurgents.

"Taliban is now far from Chah Anjir area. They are far from here," said Karam Khan, a commando.

Arian meanwhile said the commando troops were trying to prevent Taliban from getting closer to Lashkargah, the capital city of Helmand.

"We took army troops to this area last night. They need equipment, they need food, they need everything, but their way is closed. If they [army troops] are left there, who will give them food, who will give them equipment?" said Bashir, another commando.

Meanwhile, a number of Afghan National Army (ANA) soldiers complained about the lack of facilities and equipment in their war against terrorists.

"This is not our fault; this is government's fault and weakness. This is my weapon which stops during our operations. We do not get bullets, rockets, grenades and other equipment. We are concerned about this," said asoldier in Nad Ali district.

"Government cannot supply weapons, food and other equipment for us. We move forward with the help of the commando troops, but then we are informed that we will not be supplied with food and weapons, therefore how will we be able to keep and maintain the cleared areas," said another soldier.

According to TOLOnews reporter, Taliban has placed mines around the areas that are under their control and they are using civilian houses and gardens as shields in war against the Afghan troops. This has prolonged the war, Arian said.

He also said that the war has intensified in relatively secure areas in Helmand – including Nawa district.
Posted by: badanov || 08/09/2016 00:00 || Comments || Link || E-Mail|| [244 views] Top|| File under: Taliban
Africa North
Libyan govt forces close in on ISIS militants in Sirte
[ENGLISH.ALARABIYA.NET] Forces loyal to Libya's Government of National Accord said Monday they had seized a new sector near the ISIS's command center in Sirte.

The pro-GNA forces have been engaged in a military operation since May 12 to retake the coastal city located 450 kilometers (280 miles) east of Tripoli


...a confusing city, one end of which is located in Lebanon and the other end of which is the capital of Libya. Its chief distinction is being mentioned in the Marine Hymn...


Sirte has been a stronghold of the

holy warrior

group since June last year.

On Monday, the loyalists said they had seized an area of guest houses close to the Ouagadougou conference center, the complex from the era of slain dictator Moamer Qadaffy where the

gunnies

have their headquarters.

The field hospital of the pro-GNA forces near Sirte posted on Facebook that four people among its ranks were killed and 32

maimed

on Monday.

Pro-GNA forces entered Sirte in June, but their progress slowed as the

gunnies

hit back with sniper fire,

suicide kaboom

s and

boom-mobile

ings.

Since Thursday pro-government forces have been battling to reach the conference center.

"Our forces have targeted

ISIS

snipers and their mines," the statement said, using an Arabic acronym for ISIS.

The guest houses are east of the Al-Dollar district, which the pro-GNA forces took last week and where VIP guests attending events at the Ouagadougou complex used to be accommodated.

On Sunday, the loyalist forces said they would soon begin a final assault to retake Sirte from ISIS.

The United States has since last Monday been carrying out air raids on ISIS positions in the city at the GNA's request.


Posted by: Fred || 08/09/2016 00:00 || Comments || Link || E-Mail|| [222 views] Top|| File under: Islamic State
Libya rivals called on to protect oil terminals
[ENGLISH.ALARABIYA.NET] Libya's state oil company on Sunday called on rival armed factions to avoid damaging the oil terminal in Zueitina, following reports of possible

festivities

at the eastern port.

The National Oil Corporation (NOC) said it was concerned by reports of "imminent conflict" between the Libyan National Army (LNA) and the Petroleum Facilities Guard (PFG) in the vicinity of Zueitina.

The PFG signed a deal late last month with Libya's UN-backed Government of National Accord (GNA) to reopen Zueitina and two other ports that it has been blockading.

The LNA opposes the GNA, and its chief of staff has threatened to target tankers that do not have the approval of a rival government based in eastern Libya.

"I ask both sides to withhold from actions that could damage the infrastructure, including using the facilities as a physical shield," NOC Chairman Mustafa Sanalla said in a statement.

"I also ask both sides to give NOC safe passage now, before any operation commences, to move the oil in storage at the port to a safe location."

Petroleum Facilities Guard

front man

Ali al-Hassi said his force had received threats from the LNA, and that since the announcement that the ports would reopen, groups that Hassi called "rebel gangs" had been targeting Zueitina in a bid to take control of oil terminals and fields.

LNA did not immediately provide a comment.

Fighting, political disputes and

bully boy

attacks have reduced Libya's oil production to a fraction of the 1.6 million barrels per day the member of the Organization of the Petroleum Exporting Countries was producing before the 2011 uprising against Muammar Qadaffy


...Proof that a madman with money will be politely received for at least 42 years until his people get tired of him and kill him...
Posted by: Fred || 08/09/2016 00:00 || Comments || Link || E-Mail|| [202 views] Top|| File under: Arab Spring
Arabia
Yemen army colonel shot dead
ADEN: Suspected members of Al-Qaeda shot dead an army colonel in Yemen's southern province of Abyan on Sunday, a military official said.

The gunmen on a motorbike opened fire at Col. Abdullah Shamba, killing him immediately before driving off, the official said. Shamba headed a local anti-Al-Qaeda militia in Abyan, the source added.

Late on Saturday, Saudi-led coalition jets attacked Al-Qaeda positions in Abyan's provincial capital of Zinjibar and in the nearby town of Jaar, military sources said.

Government forces backed by the Arab coalition began an all-out offensive in March against terrorists in south Yemen, recapturing main cities they had held.
Posted by: badanov || 08/09/2016 00:00 || Comments || Link || E-Mail|| [230 views] Top|| File under: al-Qaeda in Arabia
Ten Yemeni soldiers killed in Lahij suicide attack
[ENGLISH.ALARABIYA.NET] A

jacket wallah

rammed his vehicle into a large group of army reinforcements in south Yemen


...an area of the Arabian Peninsula sometimes mistaken for a country. It is populated by more antagonistic tribes and factions than you can keep track of. Except for a tiny handfull of Jews everthing there is very Islamic...


on Sunday, killing at least 10 soldiers, an Al Arabiya News Channel correspondent reported.

Another seven soldiers were

maimed

in the attack targeting troops who had been sent from the main southern city of Aden to Lahij province to fight

krazed killer

s, the sources said.

A military official said it was unclear whether the attack had been carried out by al-Qaeda or ISIS, both of which have gained ground in the south and claimed deadly anti-government assaults in the past.

Late on Saturday, coalition jets attacked Al-Qaeda positions in Abyan
...a governorate of Yemen. The region was a base to the Aden-Abyan Islamic Army terrorist group until it dropped the name and joined al-Qaeda. Its capital is Zinjibar. In March 2011, al-Qaeda in the Arabian Peninsula declared the governate an Islamic Emirate after seizing control of the region. The New York Times fastidiously reported that those in control, while Islamic hard boyz, are not in fact al-Qaeda, but something else that looks, tastes, smells, and acts the same. Yemeni government forces launched an effort to re-establish control of the region when President-for-Life Saleh was tossed and the carnage continues...
's

picturesque provincial capital

of Zinjibar and in the nearby town of Jaar, military sources said.

Government forces backed by the Arab coalition began an all-out offensive in March against jihadists in south Yemen, recapturing main cities they had held.


Posted by: Fred || 08/09/2016 00:00 || Comments || Link || E-Mail|| [256 views] Top|| File under: al-Qaeda in Arabia
Bangladesh
CCTV footage reveals Sholakia militants' ferocity
[Dhaka Tribune] After almost a month of the dreadful Eid day attack in Shokalia, the ferocity of the

snuffies

that day has surfaced in a footage acquired by a law enforcement agency

In the footage from a CCTV camera installed near the Sholakia Eidgah, it was seen that a

holy warrior

in a blue panjabi


...a quick google of the term will give you images of the long shirt with mandarin collar, split sides for ease of movement, and more or less embroidery on cuffs, collar, placket, and/or yoke, dear Reader. Also called punjabi and, apparently, shalwar kameez...

repeatedly hacked at a police official with a sharp weapon while another

holy warrior

in pink panjabi was collecting the official's gun. The policeman was attacked when he stopped the two

snuffies

at a check-post.

On July 7,

snuffies

went to Sholakia, Kishoreganj to carry out their attack at the country's largest Eid congregation but faced obstruction nearly 300 yards away from the Eidgah as a police check-post was set up near Sabujbagh Residential Area.

In the footage, it was also seen that the two

snuffies

who attacked the police at the check-post managed to escape as there was no other police officials near the area.

A

holy warrior

named Abir Rahman, a student of North South University, was killed during a shootout with the police while another

holy warrior

Shafiul was locked away
You have the right to remain silent...
with injuries and later admitted to Mymensingh Medical College Hospital.

Shafiul was killed in a reported

shootout

between his associates and a RAB team when he was being taken to Kishoreganj for further investigation.
Posted by: Fred || 08/09/2016 00:00 || Comments || Link || E-Mail|| [275 views] Top|| File under:
Europe
More cars burnt in Malmoe, Sweden
[Swedish article] Summary: 5 cars burnt last night. 30 in the last two weeks. The Rosengård area is central to the city. (Editorial) Dominated by Moslem immigrants, the police avoid going there.
Posted by: Si vis pacem || 08/09/2016 00:00 || Comments || Link || E-Mail|| [461 views] Top|| File under:
French teen held over suspected Islamic State terror plot
[IsraelTimes] Prosecutors say 'extremely radicalized' 16-year-old girl from

Gay Paree

spread calls by IS to carry out attacks



Gay Paree

prosecutors say a counterterrorism judge is questioning a 16-year-old French girl who allegedly supports the Islamic State
...formerly ISIS or ISIL, depending on your preference. Before that al-Qaeda in Iraq, as shaped by Abu Musab Zarqawi. They're very devout, committing every atrocity they can find in the Koran and inventing a few more. They fling Allah around with every other sentence, but to hear the pols talk they're not really Moslems....
group and is suspected of trying to perpetrate an attack.

The

Gay Paree

prosecutor's office says the girl was using a social media app to spread calls by IS to commit violent acts.

Deputy prosecutor Laure Vermeersch said Monday that the judge may decide to file preliminary terrorism charges against the teenager who was incarcerated
Keep yer hands where we can see 'em, if yez please!
last week in a

Gay Paree

suburb and has been held

in jug

since then.

The

Sherlocks

said the girl was "extremely radicalized" and was the administrator of a chat group dedicated to IS propaganda on the Telegram app, which has been used by suspected jihadis to communicate.

Vermeersch said no specific targets had been mentioned by the teenager.
Posted by: trailing wife || 08/09/2016 00:00 || Comments || Link || E-Mail|| [261 views] Top|| File under: Islamic State
Migrant Convicted of Killing Lebanese Swedish Refugee Center Worker
[AnNahar] A Swedish court on Monday sentenced a teenaged Ethiopian asylum seeker to psychiatric care for fatally stabbing a Lebanese Swedish young woman working at a youth refugee housing center in January.

The teen, identified in court documents as Youssaf Khaliif Nuur, had been charged with murder but the district court in the southwestern town of Gothenburg found him guilty of involuntary manslaughter and aggravated assault.

"Youssaf Nuur, through his heedless behavior, caused Alexandra Mezher's death. He is therefore guilty of involuntary manslaughter," the court wrote.

A court-ordered examination found Nuur was mentally unstable, and this may have meant that he did not know that the stabs to Mezher's thigh would cause her to bleed to death, the court said.

Mezher, a 22-year-old of Lebanese origin, was stabbed as she tried to break up a fight in the center for unaccompanied minors.

Nuur also attacked another person who tried to help Mezher, resulting in the conviction for aggravated assault.

Nuur neither denied nor admitted the events, telling the court he had no memory of what had happened.

After undergoing psychiatric care, Nuur was ordered deported from Sweden and banned from returning before 2026.

Nuur's exact age has not been determined. He told the court he was 15, but the prosecution argued that he was at least 18. After examining bone x-rays and dental records, the court sided with the prosecution.

A lawyer for Mezher's family, Hans Gaestadius, told news agency TT they were "disappointed" by the verdict as they had hoped for a murder conviction, and they planned to appeal.

The January 25 killing sparked outrage in Sweden amid a flare in violence linked to the migrant crisis, especially at overcrowded reception centers.

According to the Swedish Migration Agency, the number of threats and violent incidents at asylum facilities more than doubled from 2014 to 2015 as Sweden witnessed a record number of migrant arrivals.

A country of 9.8 million, Sweden took in more than 160,000 asylum seekers in 2015, putting it among the EU states with the highest proportion of refugees per capita.

It has since tightened its asylum rules, which has curbed the migrant flow drastically.

After the killing, questions were raised about safety at the reception center, where Mezher had been working alone at the time of her death.

But a study by the Health and Social Care Inspectorate -- a government agency responsible for supervising health care and social services -- found no shortcomings in routines.

However, the company that runs the center no longer allows employees to work alone.
Posted by: trailing wife || 08/09/2016 00:00 || Comments || Link || E-Mail|| [228 views] Top|| File under:
The Grand Turk
Turkish warbirds kill 13 Kurd Kommies
[AlArabiya] Turkey's state-run Anadolu news agency is reporting that an aerial operation against Kurdish rebels in the mainly Kurdish southeast of the country has killed 13 Kurdish militants.

It says F-16 fighters were dispatched on Sunday after intelligence that members of the Kurdistan Workers' Party, or PKK, were operating in the countryside around Siirt province.

Turkish forces have been fighting the PKK for decades, with armed clashes resuming after a 2½-year cease-fire collapsed in mid-2015.

A truck driver was reportedly killed in the southeastern province of Hakkari on Monday after the PKK detonated an improvised device that had been planted on the roadside, Anadolu said. Security forces have begun an operation in the area against those responsible.
Posted by: badanov || 08/09/2016 00:00 || Comments || Link || E-Mail|| [182 views] Top|| File under: Sublime Porte
Turkey detains 10 foreigners over suspected ties to Gulen
[ENGLISH.ALARABIYA.NET] Turkish authorities have detained at least 10 foreign nationals suspected of ties to a U.S.-based

holy man

whom The Sick Man of Europe Turkey


...the only place on the face of the earth that misses the Ottoman Empire....


accuses of

criminal mastermind

ing the July 15 failed coup, a

bigwig

said Monday.

At least four of them had been formally placed in durance vile
I ain't sayin' nuttin' widdout me mout'piece!
pending trial while a fifth person had been released, Deputy Prime Minister Numan Kurtulmus told

news hound

s after a Cabinet meeting. One of the suspects was detained on Saturday after entering Turkey illegally from Syria, the deputy premier said. Kurtulmus said at least one wanted foreign national was on the run.

He didn't provide details on their nationalities, but said the number of foreigners detained could increase as the investigation deepens.

Turkey's government launched a sweeping crackdown targeting followers of U.S.-based

Moslem

holy man

Fethullah Gulen, who is accused of behind the coup attempt by renegade soldiers within the military. Gulen, who lives in self-imposed exile in Pennsylvania, has denied involvement.

Nearly 18,000 people have been detained or arrested in the crackdown, mostly from the military. Tens of thousands of people have been suspended or dismissed from jobs in the judiciary, media, education, health care, military and local government.

The scope of the crackdown has alarmed European countries and rights groups, who have urged restraint, triggering criticism by President Recep Tayyip Erdogan


... Turkey's version of Mohammed Morsi but they voted him back in so they deserve him...


who has angrily complained of a lack of support from Turkey's allies.

The government is demanding Gulen's extradition from the U.S. Washington has said it would need evidence of the

holy man

's involvement, and says the extradition process must be allowed to take its course.

On Sunday, Turkey held a mass rally in Istanbul to denounce the attempted coup, which two main opposition party leaders attended in a show of unity.

Kurtulmus, citing police figures, said as many as 5 million people had attended the rally, which he described as a strong expression by the Turkish people of their demand that Gulen be returned to Turkey to face trial. Turkey also is pressing for the extradition of other U.S.-based Gulen supporters.

"I have no doubt that U.S. officials will review their stance (on Gulen)," Kurtulmus said. "Either they will continue to protect three or five

bandidos

, or they will act in a way that will allow them to win the hearts of a nation of 79 million people."

Kurtulmus said the government doesn't believe Gulen's movement would be capable of staging another military coup, but didn't rule out possible acts of sabotage by his followers, including cyberattacks. Kurtulmus said, however, that Turkey was taking measures to counter any possible threat.

"I can confidently say that there is no longer a threat of (another) coup," Kurtulmus said. "But this organization will continue ... to take action to harm Turkey."

Also Monday, Kurtulmus announced that the government had lifted a decision to cancel all civil servants' leaves which had forced many to return from vacations or cancel travel plans. The ban was imposed soon after the coup attempt to allow authorities to investigate officials' possible links to the Gulen movement.


Posted by: Fred || 08/09/2016 00:00 || Comments || Link || E-Mail|| [292 views] Top|| File under: Sublime Porte
India-Pakistan
Jamaat-ur-Ahrar claims hospital bomb attack that killed 70
[Dhaka Tribune] A

jacket wallah

in Pakistain killed at least 70 people and

maimed

more than a hundred on Monday in an attack on mourners gathered at a hospital in Quetta, according to officials in the southwestern province of Balochistan



...the Pak province bordering Kandahar and Uruzgun provinces in Afghanistan and Sistan Baluchistan in Iran. Its native Baloch propulation is being displaced by Pashtuns and Punjabis and they aren't happy about it...


The bomber struck as a crowd of mostly lawyers and journalists crammed into the emergency department to accompany the body of a prominent lawyer who had been shot and killed in the city earlier in the day, Faridullah, a

news hound

who was among the

maimed

, told

Rooters

.

Abdul Rehman Miankhel, a

bigwig

at the government-run Civil Hospital, where the

kaboom

occurred, told

news hound

s that at least 70 people had been killed, with more than 112

maimed

, as the casualty toll spiked from initial estimates.

"There are many

maimed

, so the

corpse count

could rise," said Rehmat Saleh Baloch, the provincial health minister.

Jamaat-ul-Ahrar, a faction of the Islamist

holy warrior

Pak Taliban group,

grabbed credit

for the attack in an email.

It was not immediately clear if the group had carried out the bombing, as it is believed to have

grabbed credit

for attacks in the past that it was not involved in.

"The Tehrik-e-Taliban Pakistain Jamaat-ur-Ahrar (TTP-JA) takes responsibility for this attack, and pledges to continue carrying out such attacks," said

front man

Ehsanullah Ehsan


...formerly the front man for the Pak Taliban, now the lips and tongue of the Jamaatul Ahrar splinter group in Mohmand Agency...


in the statement.

Only last week, Jamaat was added to the United States' list of global terrorists, triggering sanctions.

Television footage showed scenes of chaos at the hospital in Quetta, with panicked people fleeing through debris as smoke filled the hospital corridors.

Bodies lay strewn across a hospital courtyard shortly after the blast and pools of blood collected as emergency rescuers rushed to identify survivors.
Posted by: Fred || 08/09/2016 00:00 || Comments || Link || E-Mail|| [585 views] Top|| File under: Jamaat-ul-Ahrar
Iraq
Anbar Antics: 34+ die


25 ISIS Bad Guys die in That Thar Desert

(IraqiNews.com) Anbar – Commander of Anbar Operations Maj. Gen. Ismail Mahlawi informed on Sunday that 25 ISIS members were killed in northern Ramadi city.

Mahlawi in a statement issued to the media, said, "A force of the 10th Division surrounded around 25 ISIS members in poultry fields in Thar Thar desert north of Ramadi."

Mahlawi added that, "The force killed all the terrorists, most of whom were foreign nationals."

It may be mentioned here that the security forces have liberated Khalidiya Island last week, while dozens of terrorists fled towards the desert of Thar Thar.

Iraqi forces destroy ISIS complex near Syrian border

(IraqiNews.com) Anbar – Al-Hash al-Shaabi in Anbar confirmed that the percentage of damage in al-Waleed port along the Syrian borders after being liberated from ISIS has reached to 100 per cent.

Colonel Shaker Obeid al-Delimi said, "Waleed border port is fully destroyed due to the destruction of all governmental buildings, storehouses, checkpoints and all buildings in the border port with Syria west of Anbar."

Delimi added, "Security forces, after liberating al-Waleed border port, destroyed dozens of secret tunnels and hideouts used by ISIS west of Anbar."

"The fighters of the Desert Falcons Regiment are controlling the liberated areas in Waleed border port with Syria. Military troops are needed to be deployed along the border line between Iraq and Syria from Waleed Port towards the liberated Rutba district," he said.

Iraqi warbirds destroy ISIS hideout near Ramadi Island

(IraqiNews.com) Anbar – Commander of Anbar Operations Maj. Gen. Ismail Mahlawi informed on Monday that ISIS hideout has been destroyed in airstrike north of Ramadi.

Mahlawi in a press statement, said, "The international coalition aviation in coordination with Anbar Operations bombed a hideout of terrorists in Ramadi Island. The hideout was destroyed and two terrorists were also killed in the bombing."

9 ISIS Baddies toes up in Khalidiya Island

(IraqiNews.com) Anbar – Federal Police Command announced killing nine ISIS members at Khalidiya Island in eastern Ramadi, apart from diffusing 12 improvised explosive devices and 30 booby-trapped houses.

Federal Police Chief Lieutenant General Raed Shaker Jawdat said, "The 6th Commando brigade killed five ISIS members and diffused 12 improvised explosive devices and 30 booby-trapped houses, in addition to detonating three booby-trapped houses in Khalidiya Island."

"The Field Engineers further dismantled a booby-trapped tunnel network and three explosive belts near river bank in Khalidiya," he added.

Jawdat also said, "The 4th Commando brigade killed four ISIS members and detonated a vehicle at Kartan in Khalidiya Island."

Dozens of ISIS troops die in Waleed

(IraqiNews.com) Anbar – Western Desert Falcons brigade of al-Hashd al-Shaabi announced killing dozens of ISIS members while they attacked Waleed border port west of the province, and added that ISIS was forced to withdraw its fighters to the Syrian territories.

Commander of the 1st regiment of the Western Desert Falcons brigade of al-Hashd al-Shaabi Colonel Shaker Obeid al-Delimi said, "Security forces from the Western Desert Falcons brigade repulsed an ISIS offensive from the Syrian territories targeting al-Waleed border port between Iraq and Syria. The clash resulted in the death of dozens of ISIS members."

Delimit added, "ISIS was forced to withdraw its members towards the Syrian territories because of this huge losses."
Posted by: badanov || 08/09/2016 00:00 || Comments || Link || E-Mail|| [232 views] Top|| File under: Islamic State
Baghdad Bomb and Bullet Bulletin: 5 die


2 die in bomb attack in Yusufiya

(IraqiNews.com) Baghdad – A source in the Ministry of Interior revealed that a bomb explosion earlier today morning near a fruits and vegetables market at Yusufiya in southern Baghdad killed two persons and injured ten others.

"Security forces rushed to the incident area and transferred the injured to a nearby hospital and the dead bodies to the forensic department. Later, the forces cordoned off the," the source added.

3 Iraqi militia die in bombing in al-Dawra

(IraqiNews.com) Baghdad – A source in the Ministry of Interior informed that an IED blast this evening at al-Dawra in southern Baghdad killed three members and injured seven members of al-Hashd al-Ashaeri.

According to information shared by the source, it was mentioned, "An improvised explosive device exploded this evening targeting a convoy of al-Hashd al-Ashaeri in Abu Eitha village in al-Dawra area in southern Baghdad, killing three members and wounding seven others."

"Security forces rushed to the area and transferred the wounded to a nearby hospital and the dead bodies to the forensic department," the source added.
Posted by: badanov || 08/09/2016 00:00 || Comments || Link || E-Mail|| [220 views] Top|| File under:
Israel-Palestine-Jordan
Israeli arrested over 'taxi' service for illegal Palestinians
Reshaping the battlefield in response to events.

[IsraelTimes] Bedouin resident of south to be charged with coordinating transportation for workers entering Israel

A 25-year-old Bedouin man from the south of Israel was jugged
Book 'im, Mahmoud!
by police and was to be charged Monday for allegedly running a "taxi" service to transport Paleostinian workers without entry permits into and around Israel.

The unnamed man, a resident of the Bedouin town of Lakiya, was allegedly in contact with a resident of the Paleostinian Authority, and together they coordinated pickup and travel for the illegal workers. The accused allegedly hired Israeli van drivers to transport the workers.

Several of the drivers have been arrested over the past few weeks, and have testified against the alleged ringleader, who was taken into custody a few days ago. He was to appear in Beersheba District Court on Monday for an arraignment hearing.

A police spokesperson said Monday that "actions against illegal workers will continue, concentrating on those who transport them and those who shelter them."

Tens of thousands of Paleostinians work in Israel each day, on hard-to-obtain permits given out by the IDF. Israeli authorities estimate that the actual number of Paleostinians who enter Israel for work has on occasion reached double the number of those who actually have permits.


This is what apartheid does not look like.

In March the Knesset approved a tough new law to keep out illegal Paleostinian workers, as part of measures aimed at tackling a surge in attacks against Israelis.

The legislation means that the Israeli employer of a Paleostinian who has entered the Jewish state without the permit could face several years in prison.
Posted by: trailing wife || 08/09/2016 00:00 || Comments || Link || E-Mail|| [348 views] Top|| File under:
Israeli-Arab arrested for supporting ISIS on Facebook
[Ynet] Another Israeli-Arab has been indicted for supporting ISIS; the difference this time is that he never went to Syria, and supported the organization on Facebook and social media; he didn't go to Syria because his wife wouldn't let him.
An indictment was filed against Wassim Hutaba, 29, for allegedly expressing support for ISIS on social media. He is from the Arab village of Reina.

According to the indictment from the Northern District Prosecutor's Office, Hutaba announced that he doesn't believe that he is beholden to the laws of the State of Israel ‐ a state he calls a "kufar state" ‐ and justified ISIS attacks around the world, calling them "legitimate responses to Western attacks on Islam."

As opposed to other indictments filed against Israeli citizens who have expressed their support for ISIS in the past, Hutaba didn't go to Syria, didn't leave Israel, and didn't pledge allegiance to ISIS.

According to his testimony, he considered pledging allegiance to the terror group, but decided not to because of his wife's resistance to the idea. She was worried that he would be jugged
Don't shoot, coppers! I'm comin' out!
, and said that him joining would negatively affect the family.
Hutaba added that those are the same reasons he decided against carrying out an attack in Israel.


Her wisdom ought to be prized above rubies.

According to the indictment, Hutaba was investigated by the Shin Bet in December, and was warned not to engage in anything which might harm the security of the State of Israel, including supporting ISIS. Nevertheless, he continued to go onto ISIS web pages, read ISIS publications, and watch videos of ISIS carrying out attacks.


None of which constitute actual support...

Meanwhile,


...back at the barn, Bossy had come up with a new idea, one that didn't involve kerosene...


he was in constant contact with ISIS recruiters and supporters both in Israel and abroad, and posted messages of praise and support of the organization, leadership, and teachings.
He also posted a picture of the ISIS flag flying over the Temple Mount and one overlaid over a map of the world. The pictures received a lot of likes and shares.

On the day of the deadly terror attack in Belgium in March, Hutaba posted a status saying "you acted without consideration and thought that it was your right to prevent free women from wearing the Hijab, so is it not our right to go out and kill you invaders with beheadings? Of course it is. The equation is simple and clear; as you kill so will you be killed. Just as you kidnap so will you be kidnapped. Just as you hurt our security, we will hurt your security. Those who started are wrong. The way to protect your security is by stopping all your acts of wrongdoing and your influence on our nation."

Tareq Katib, Hutaba's representative, said in response that "they have connected him to support for a

faceless myrmidons

organization. The trial will be postponed for another two weeks. The suspect claims that what he wrote on Facebook is religious and not in connection to ISIS."


An interesting choice of argument under the circumstances.

Dozens of Israeli-Arabs have joined ISIS in Syria, and approximately six Israeli-Arabs have been killed fighting with the terrorist organization, with the last one reportedly killed two months ago.
Posted by: trailing wife || 08/09/2016 00:00 || Comments || Link || E-Mail|| [290 views] Top|| File under: Islamic State
Syria-Lebanon-Iran
ISIS troops continue to hold Manbij
[ARA News] MANBIJ – US-backed Syrian Democratic Forces (SDF) are moving closer to capturing the Syrian border city of Manbij, but still heavy fighting is continuing. ISIS continues to use snipers and took civilians hostage to stop the advances of the SDF.

In an official statement on Manbij, the Syrian Democratic Forces (SDF) announced Monday a new initiative to open humanitarian corridors for civilians detained by ISIS, and to allow the ISIS militants to leave the city.

The Islamic State group (ISIS) has earlier rejected two initiatives to open the way for civilians to evacuate the war-torn area. And it's unlikely that the remaining ISIS fighters will leave the city–protected by civilians used as human shields.

Speaking to ARA News, the SDF official Dr Nasr Haj Mansour said that the SDF forces are tightening the siege on ISIS militants in the Manbij city centre.

"Dozens of ISIS militants detaining thousands of unarmed civilians in an area which is not up to 9 per cent of Manbij city, and using them as human shields," he said.

"The SDF is making progress and trying to open safe corridors for civilians, where some of those being detained have arrived to SDF-held areas," Haj Mansour said.

A SDF source told ARA News the fighting continued in Manbij on Monday.

"Fierce clashes are going on covered by US air strikes, while the smell of dead bodies is everywhere, and SDF forces started with sweeping operation inside the city," the official sources said.

"ISIS control only 300 square meters and using civilians as protection, but landmines are hindering the progress of the operation, and a number of SDF fighters lost their lives while storming the houses," he added.

Berivan Lawend, a female SDF fighter inside Manbij told ARA News the battle is not over yet. "Manbij is almost finished, and the comrades are advancing, the operation is successful. There are not many days left, but I cannot say this exactly."

ARA News reporter Wladimir van Wilgenburg on Monday witnessed heavy fighting and ongoing airstrikes in the city of Manbij. The biggest threat is the ongoing presence of ISIS snipers in the city. SDF fighters have been using the help of coalition airstrikes and their own snipers to try to hit the ISIS positions.

Nevertheless, there was celebratory gunfire on Monday evening in the city of Qamishli celebrating the liberation of Manbij. But SDF sources denied the liberation.

According to the SDF official Dr. Nasir Mansour, ISIS is still resisting.

"They collected civilians and started using them as human shields, and there are heavy clashes," he said. "There are around hundred of ISIS fighters left, but also 1,000 civilians trapped. We should be careful in order not to harm civilians."

French fighter fighter of the SDF Roj William spoke to ARA News on the frontline, saying that the battle for Manbij could be over soon.

"We are getting towards the end of the fight for the city, in a few more days it will be over," he said.

While the battle goes on against ISIS in the small remaining pockets of the city, Manbij civilians are suffering from the lack of international support.

Warda (60), a civilian from Manbij, said that they only have bread and water in a camp for displaced civilians from Manbij.

"We have been here for 25 days," she said complaining about the lack of support.

Another displaced civilian asked for medicine and money, showing her husband who was injured in the fighting.

Nevertheless, the civilians say life was worse under ISIS.

"ISIS terrified the people, cut off hands and heads, forcing women to cover themselves," she told ARA News.

The SDF has asked for more international aid for the displaced civilians from Manbij.
Posted by: badanov || 08/09/2016 00:00 || Comments || Link || E-Mail|| [267 views] Top|| File under: Islamic State
Russian warbirds pound ISIS positions in Homs
[ARA News] HOMS – Russian warplanes on Monday launched several airstrikes on the countryside of Syria's central Homs province, targeting strongholds of the Islamic State group (ISIS).

This comes after ISIS militants made gains east of Homs after clashes with Syrian regime's army forces.

ISIS militants were able to infiltrate into headquarters of the Syrian army on the Palmyra road east of Homs on Monday.

"At least 23 regime forces were killed at the hands of ISIS fighters after the group infiltrated into an army base in the eastern countryside of Homs province," local media activist Omar al-Hussein told ARA News.

"Russian fighter jets backed the Syrian regime forces to push ISIS back by bombing ISIS fighting positions," the source reported.

A Syrian army officer confirmed that at least nine ISIS fighters were killed under the Russian strikes.

"The terror group eventually withdraw from eastern Homs after suffering losses in manpower and equipment," the official told ARA News in Homs. "Nine terrorists were killed and five others were taken as hostages by the army forces. The airstrikes also destroyed three ISIS armoured vehicles."
Posted by: badanov || 08/09/2016 00:00 || Comments || Link || E-Mail|| [249 views] Top|| File under: Islamic State
MSF says a hospital it supports in Syria bombed, 13 killed
[ENGLISH.ALARABIYA.NET] A hospital supported by Doctors Without Borders and specializing in pediatrics in a rebel-held northern Syria province has been destroyed in a series of Arclight airstrikes over the weekend that killed 13 people, including four staff and five children, the international medical charity said Monday.

The group, known by its French acronym MSF, said that two of four Arclight airstrikes directly hit the hospital in Millis, in the northern province of Idlib and put it out of service. Six other hospital staff members were

maimed

in the broad daylight Arclight airstrikes Saturday.

The bombing of the hospital that serves as a reference center specializing in pediatrics also destroyed the operating theatre, intensive care unit, pediatric department, ambulances and a generator, the charity said. It was not clear which government had conducted the Arclight airstrikes and the MSF statement did not specify.

Navy Capt. Jeff Davis, a Pentagon

front man

, said the US has not conducted any Arclight airstrikes near Idlib.

MSF said the hospital attack deprives 70,000 people in Millis and surrounding areas of essential medical care. The hospital, supported by MSF since 2014, used to receive 250 patients per day, many of them

women and kiddies

.

"The direct bombing of another hospital in Syria is an outrage," says Silvia Dallatomasina, medical manager of MSF operations in northwestern Syria. She called for an immediate end to attacks on hospitals, pointing that four out of five UN Security Council members are participants in the war in Syria.

Hospitals, mostly in rebel-held areas, are regularly attacked. In July alone, the U.N. said it has recorded 44 attacks on health facilities in Syria. Syria's government and Russia, a major ally that has been carrying out Arclight airstrikes in Syria since September, deny targeting health facilities.

In recent days, a number of attacks were reported on medical facilities amid increased violence, and ultimately increased pressure on the health facilities, in northern Syria.


Posted by: Fred || 08/09/2016 00:00 || Comments || Link || E-Mail|| [243 views] Top|| File under: Govt of Syria
Hundreds join key battle for Syria's Aleppo
[ENGLISH.ALARABIYA.NET] Regime and rebel forces have sent in hundreds of fighters and extra military equipment to join the crucial battle for Syria's second city Aleppo, a monitoring group said Monday.

Fighting is intensifying as both sides prepare for what Rami Abdel Rahman, the head of the Syrian Observatory for Human Rights, said would be a decisive battle for the northern city.

"An estimated 2,000 Syrian, Iraqi, and Iranian fighters as well as Lebanese fighters from (Shiite movement) Hezbollah have arrived in Aleppo since Sunday night," Abdel Rahman told AFP.

The Monday edition of Al-Watan, a Syrian daily close to the government, said the army and allied forces had received "the necessary military reinforcements to launch the battle to retake the areas from which it withdrew."

Al-Watan said a Paleostinian loyalist militia had sent "huge reinforcements" to Syria's army battling to defend a cement factory south of Aleppo.

Citing a source on the ground, the newspaper said military warplanes "are carrying out a barrage of air strikes targeting the

gang

s."

Forces loyal to
Hereditary President-for-Life Bashir Pencilneck al-Assad


Trampler of Homs...


are on the defensive in Aleppo since an opposition alliance overran key territory south of the city at the weekend.

The coalition of rebels, Islamists, and

Lions of Islam

seized territory in a military academy on Aleppo's edges on Saturday, breaking the government encirclement of eastern districts, home to an estimated 250,000 people.

"Hundreds of fighters, specifically from the Fateh al-Sham Front (formerly Al-Qaeda's Syrian branch), and others arrived in Aleppo city from other parts of the province and Idlib province," said Abdel Rahman.

Fateh al-Sham Front -- which changed its name from Al-Nusra Front after breaking off ties with Al-Qaeda -- leads the Army of Conquest, which has played a major role in the fight for Aleppo.

Late Sunday, the Army of Conquest pledged to "double the number of fighters" to recapture all of Aleppo city.

"Both sides are amassing their fighters in preparation for the great battle of Aleppo... which is existential for both the fighters and their backers," said Abdel Rahman.


Posted by: Fred || 08/09/2016 00:00 || Comments || Link || E-Mail|| [281 views] Top|| File under: Govt of Syria
Terror Networks
The Beatings Will Continue: Iraqi Edtion


ISIS executes 7 in Mosul

(IraqiNews.com) Baghdad – A local source in Mosul informed on Monday that ISIS beheaded seven people of the city.

Sharing details the source said, "The outfit beheaded seven people in the industrial district in Mosul on charges of spying and cooperation with the security services."

"This came after the Sharia court issued death sentence against the dead. ISIS members wrapped wire around the necks of the accused and cut their heads off," further added the source seeking anonymity.

The source informed, "The execution was carried out in front of the citizens of the city."

"Good Boyars, Bad King" in Mosul

(IraqiNews.com) Baghdad – A local source in Kirkuk province informed on Monday that a number of ISIS leaders towards the southwestern regions of the province turned against the outfit's leader Abu Bakr al-Baghdadi and expressed their commitment for al-Qaeda leader Ayman al-Zawahiri.

"This is a serious blow to the ISIS," the source said, adding, "The new coup would have a major role in the split of the organization."

"There is a real conflict between the outfit's leaders in Nineveh and there are efforts to topple al-Baghdadi after the losses suffered by the ISIS in Iraq," further added the source seeking anonymity.

Kurds receive 6 families fleeing Kirkuk

(IraqiNews.com) Kirkuk – A Kurdish security source informed that the Peshmerga forces received six families who were fleeing from the ISIS-controlled areas towards northwest of Kirkuk and later transferred them to the IDPs' camps to the east of the province.

According to information shared by the source, it was revealed, "33 civilians from six families including women and children escaped from the areas controlled by ISIS to the areas under the control of Peshmerga forces at Kabiba village in Dibs district northwest of Kirkuk."

"Peshmerga forces received the families and provided them with water and food, and transferred them to the IDPs' camps east of Kirkuk," the source added.

ISIS executes 3 in Hawija

(IraqiNews.com) Baghdad – A al-Hashed al-Shaabi official announced on Monday that ISIS executed three men, all residents of Hawija in southwest of Kirkuk.

Jabbar Maamouri in a press statement, said, "ISIS today execute three men- all brothers- by shooting them dead in a village in Hawija southwest of Kirkuk. They were charged of targeting ISIS members."

Mamouri added, "ISIS execution rates of civilians have reached high levels in the recent weeks."
Posted by: badanov || 08/09/2016 00:00 || Comments || Link || E-Mail|| [204 views] Top|| File under: Islamic State
Who's in the News
25
[untagged]
12
Islamic State
4
Sublime Porte
3
Taliban
2
Govt of Syria
2
al-Qaeda in Arabia
1
Arab Spring
1
Govt of Iraq
1
Jamaat-ul-Ahrar
1
Hamas
Bookmark
E-Mail Me
The Classics
The O Club
Rantburg Store
The Bloids
The Never-ending Story
Thugburg
RSS Links
Gulf War I
The Way We Were
Bio
Merry-Go-Blog
Hair Through the Ages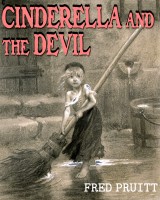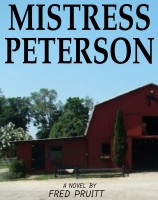 On Sale now!


A multi-volume chronology and reference guide set detailing three years of the Mexican Drug War between 2010 and 2012.

Rantburg.com and borderlandbeat.com correspondent and author Chris Covert presents his first non-fiction work detailing the drug and gang related violence in Mexico.

Chris gives us Mexican press dispatches of drug and gang war violence over three years, presented in a multi volume set intended to chronicle the death, violence and mayhem which has dominated Mexico for six years.
Click here for more information


Meet the Mods
In no particular order...


Steve White
Seafarious
Pappy
lotp
Scooter McGruder
john frum
tu3031
badanov
sherry
ryuge
GolfBravoUSMC
Bright Pebbles
trailing wife
Gloria
Fred
Besoeker
Glenmore
Frank G
3dc
Skidmark
Alaska Paul



Better than the average link...



Rantburg was assembled from recycled algorithms in the United States of America. No trees were destroyed in the production of this weblog. We did hurt some, though. Sorry.
54.83.93.85