Afghanistan
Top Taliban leader in charge of Baghlan war killed by Afghan forces
[Khaama (Afghanistan)] A top Taliban leader who was actively in charge of leading the group's insurgency in northern Baghlan province was killed during

festivities

with the

Afghan cops

.

The Ministry of Interior (MoI) said the slain

Taliban capo

was identified as Salam Uzbek who was killed along with 15 of fighters.

MoI further added that Uzbek was killed after launching a coordinated attack on security posts in the village of Niazullah in Baglan-e-Markazi district.

At least 25

Lions of Islam

were also

maimed

during the

festivities

, MoI said, adding that commander Uzbek was one of the prominent leaders of the Taliban group who was leading the war in Baghlan since a long time.

The Talibs group has not commented regarding the report so far.

Baghlan is among the relatively volatile provinces in northern Afghanistan where the Taliban

Lions of Islam

and

holy warriors

belonging to other

bad boy

groups are actively operating in a number of its remote districts.

The death of commander Uzbek comes as the group has been launching major attacks on

Afghan cops

during the recent months.

Taliban launched a coordianted attack on the strategic Kunduz city earlier this year with an aim to recapture the control of the city but the attack was repulsed by the Afghan forces.


Posted by: Fred || 10/06/2016 00:00 || Comments || Link || E-Mail|| [162 views] Top|| File under: Taliban
Suicide attack in Kabul leaves at least 4 civilians wounded
[Khaama (Afghanistan)] At least four civilians were

maimed

in an

kaboom

in capital Kabul
...the capital of Afghanistan. Home to continuous fighting from 1992 to 1996 between the forces of would-be strongman and Pak ISI/Jamaat-e-Islami sock puppet Gulbuddin Hekmayar and the Northern Alliance, a period which won Hek the title Most Evil Man in the World and didn't do much for the reputations of the Northern Alliance guys either....
late on Wednesday afternoon, the security officials said.

The Ministry of Interior (MoI)

front man

, Sediq Sediqi, said the incident took place after a

jacket wallah

targeted a government vehicle in Dar-ul-Aman road.

He said the target of the suicide bomber was a vehicle of the Ministry of Mines and Petroleum of Afghanistan which left least 4 civilians

maimed

.

No group including the Taliban bandidos

Lion of Islam

s have so far

grabbed credit

behind the incident.

The latest attack on the ministry employees comes as two days after an

kaboom

rocked Kabul city, leaving at least one person dead and two others

maimed

.

The incident on Monday took place in Charqala-e-Wazirabad area of the city targeting a vehicle belonging to a Ministry of Defense employee.

Security officials confirmed that the incident on Monday took place due to an Improvised Explosive Device (IED) which

exploded

as the MoD employee was crossing the area.


Posted by: Fred || 10/06/2016 00:00 || Comments || Link || E-Mail|| [136 views] Top|| File under: Taliban
Africa Horn
14 al-Shabaab fighters killed in Somalia
[AA.TR] Somali armed forces have killed 14


... the Islamic version of the old Somali warlord...


al-Shaboobs in a security operation in the Lower Shabelle region in southern Somalia, authorities said Wednesday morning.

Armed forces conducted the operation on Tuesday night, said Deputy Defense Minister Abdullah Houcine Ali.

Ali said inhabitants in the region alerted authorities about the presence of

al-Shaboobs

in the area.

During the operation, the army seized military equipment and torched several vehicles belonging to the

bad boy

group, Ali added.
Posted by: Fred || 10/06/2016 00:00 || Comments || Link || E-Mail|| [137 views] Top|| File under: al-Shabaab
Arabia
US Navy deploys 3 ships off the coast of Yemen
Three US warships are operating off the Yemeni coast following a guided missile attack against a UAE operated ship by Houthi militias, US Navy Institute News reported on Tuesday.

The ships are on station near the Bab al-Mandeb strait that links the Red Sea to the Gulf of Aden. Officials said the move was prompted by the guided missile attack on the UAE ship that was delivering aid to Yemen on Saturday.

The strait is a key transit route for ships passing from the Mediterranean through the Suez Canal into the Indian Ocean.

The UAE said on Wednesday that there were injuries among civilian crewmen of the vessel that was hit by Houthi militias. The foreign ministry did not say how many were wounded in the Friday night attack but said they were receiving treatment in the UAE.

The UAE military had previously said there were no casualties in the attack in the busy shipping lane that links the Suez Canal and the Red Sea with the Gulf of Aden and the Indian Ocean.

The ministry identified the vessel as the HSV-2 Swift, a high-speed catamaran which it said had been chartered from the Abu-Dhabi-based National Marine Dredging Company. It said the ship is "civilian" and "does not have any military capability," although the vessel has previously been leased by the US Navy and operated with a mixed military-civilian crew.

The ministry condemned the "heinous attack" which it said had "serious repercussions for the freedom of navigation."

The UN Security Council too strongly condemned the attack in a statement on Tuesday.

"The members of the Security Council take threats to shipping around Bab al-Mandab, a strategically important shipping passage, extremely seriously," the statement said. "The members of the Security Council called for such attacks to cease immediately and urged necessary steps to be taken to de-escalate the situation."
Posted by: badanov || 10/06/2016 00:00 || Comments || Link || E-Mail|| [387 views] Top|| File under: Houthis
Yemeni army captures Houthis in Marib
[Al Arabiya] The capturing of a number of Houthis and forces loyal to former ousted Yemeni president Ali Abdullah Saleh in west Marib by Yemen's national army and popular resistance forces is one of the latest major setbacks for the Iran-backed militias.

Among those captured were Houthi militia leaders were Hussain al-Mutawakel and Abu Jabar Ahmad al-Houthi, according to Al Arabiya sources.

Civilian sources told Al Arabiya that the Yemeni national army were able to regain control – after violent clashes – of the direct route between the capital Sanaa and Marib through Sirwah district.

The news in Marib comes after security sources confirmed that senior Houthi militia leader Abdullah Qayed al-Fadeea was killed on Tuesday in the frontlines near Najran and on Yemeni grounds by Saudi-led Arab coalition forces.

During the same day, Six civilians were killed and eight wounded on Monday when two rockets fired by Houthi rebels hit a popular market in Taez, military and medical sources said.
Posted by: badanov || 10/06/2016 00:00 || Comments || Link || E-Mail|| [189 views] Top|| File under: Houthis
Iran warns Soddys against moves in gulf
[al-Manar] The Islamic Revolution Guards Corps (IRGC) Navy in a statement on Wednesday warned Saudi Arabia against any move under the pretext of military drills which would endanger security and stir tension in the Persian Gulf.

"We declare to all the vessels present in Saudi Arabia's stated wargames, including the Saudi navy's vessels and others, that the IRGC Navy believes that principally, these drills are a clear instance of stirring tensions and weakening sustainable security in the Persian Gulf," the statement said.

The comments came a week after the Saudi navy said it plans to stage drills in the Persian Gulf and Strait of Hormuz in the near future.

Stressing that passage of the military vessels participating in the wargames through Iran's territorial waters will not be allowed at all, it warned the Saudis not to even sail through the international waters near the Iranian waters.

"The IRGC Navy and the Islamic Republic of Iran's Army are fully prepared to maintain sustainable security in the Persian Gulf and the Strait of Hormuz and will properly and rapidly confront any move, attempt and measure to disturb tranquility and security in the Persian Gulf, the Strait of Hormuz and the Sea of Oman," the statement added.

The Saudi media had reported late September that the country's navy will hold exercises in the Persian Gulf and the strategic Strait of Hormuz soon.

Exercise "Gulf Shield 1" will also take place in the Sea of Oman, with ships, planes, marines and other personnel taking part, said Royal Saudi Navy commander Abdullah Al Sultan.

Gulf Shield 1 is part of a series of exercises the fleet has carried out in the area, Sultan said in comments cited by the official Saudi Press Agency.

The maneuvers aim to "raise combat readiness" and improve skills for defending the country's borders, protecting sea lanes "and to deter any aggression or potential terrorist operations", the SPA report said.

Soddy press release on Gulf Naval Exercises
Dammam–The Saudi Royal Naval Forces started "Gulf Shield 1" maneuvers in the Arabian Gulf waters, Oman Sea, and the strategic Strait of Hurmuz, world's most important oil route.

Formations of the Royal Saudi Navy Forces of Eastern Fleet are participating in these drills which include the King's warships, speedboats, air navy aircraft, Marine Corps and special security naval units.

Commander of "Gulf Shield 1" Rear Admiral Majed al-Qahtani said that this is the biggest drill being conducted by the Eastern Fleet of the Saudi Royal Naval Forces.

Qahtani said that maneuvers include all naval operations including air, surface and subsurface warfare and electronic warfare as well as mine operations, deployment of Marines, special naval security units, and live ammunition shooting.

"The exercises include shooting of live ammunition as part of the efforts to improve combat readiness and protect the Kingdom's waters and marine interests against any possible aggression," Qahtani explained.

He pointed out that these exercises are an extension of the prepared plans and training programs to raise the combat readiness and professional performance for units of the naval forces in preparation for protecting Saudi Arabia's marine interests against any possible aggression.

Saudi Royal Naval Forces will deploy from the Arab Gulf to Oman Sea through the Hurmuz Strait to test their military abilities and combat readiness in case of terrorist operations or any military attack from hostile foreign troops.

Saudi Military Analyst retired Col Omar al-Amiri said that such maneuvers need a wide area and open waters. He added that Gulf Shield confirms Saudi Arabia's military ability to protect ships and secure water straits, in addition to participating in the Arab coalition operations in Yemen.

Kuwaiti Military Analyst Fahid al-Shalimi commented, saying that the kingdom has done the right thing by deploying its navy all the way to Hurmuz Strait.

Shalimi explained that the maneuvers reveal the ability of Saudi Naval Forces participating in protecting the most important energy strait.

He added that Hurmuz is an important international strait and protecting it is everyone's responsibility.

Obaid Al-Suhaymi
Posted by: badanov || 10/06/2016 00:00 || Comments || Link || E-Mail|| [169 views] Top|| File under: Govt of Iran
The Grand Turk
540 Turkish military removed over coup suspicions
[AA.TR] More than 500 military personnel are the latest to be removed from their posts over suspected links to the Fetullah Terrorist Organization (FETO), the Defense Ministry said Wednesday.

In a tweet, the ministry said 540 naval and air force personnel, including 368 sergeants, had been temporarily suspended from duty. It did not indicate when the suspensions had been carried out.

The majority of those affected -- 427 -- were from the navy with the remainder coming from the air force, the ministry said on its official Twitter account.

Tens of thousands of public sector personnel, including civil servants, teachers, police, judges and prosecutors have been removed from their jobs in the wake of the July 15 coup attempt, which the government has said was carried out by FETO members.

To date, 3,699 military personnel have been dismissed or suspended.

U.S.-based Fetullah Gulen is accused of leading a long-running campaign to overthrow the Turkish government through the infiltration of state institutions, particularly the military, police and judiciary.

Attrition: Turkey Loses Its F-16 Surge Mojo


A question we have been asking since the first mass arrests a few years ago is now partially answered.

[StrategyPage] The July 2016 coup attempt in The Sick Man of Europe Turkey


...the only place on the face of the earth that misses the Ottoman Empire....


had many victims and one of the lesser known ones was the effectiveness of Turkish fighter fleet. While few F-16 pilots took part in the coup, the government lost (through dismissal or resignation) 274 combat pilots. This reduced the ratio of pilots per F-16 from 1.25 to .8. Suddenly the combat capabilities of the Turkish air force was greatly reduced, especially if the F-16s were called on to engage in large scale and intensive operations.
Posted by: Fred || 10/06/2016 00:00 || Comments || Link || E-Mail|| [309 views] Top|| File under: Sublime Porte
India-Pakistan
Nato weapons recovered from house in Karachi
KARACHI: A huge cache of Nato weapons and ammunition was recovered by police on Wednesday during a raid on an empty house in the Azizabad area of the metropolis.

Police reportedly seized a large number of weapons including anti-aircraft guns, SMGs, LMGs, sniper rifles,hand grenades and rocket launchers hidden in the water tank of the empty house.

Bulletproof jackets and helmets were also recovered during the raid by police, DawnNews reported.

The raid was conducted after the police was tipped off by a political worker already in police custody.

Karachi police chief Mushtaq Ahmed Mahar termed it the "biggest recovery of arms and ammunition in the history of Karachi".

"In light of disclosures made by a detained suspect, big-wigs of a political party provided help in procuring these arms and ammunition," said the AIG Karachi, without naming the party and its leaders.

The city police chief claimed that these arms were supposed to be used by the elements residing in London particularly with cooperation of RAW (Indian intelligence agency) for terror activities in the metropolis but it was foiled through timely action by security institutions.

"These weapons were hidden for terror acts to be perpetrated by terrorists of a political party based in South Africa," said the AIG Karachi.

All the recovered weapons were shifted to the office of Sindh Inspector General.

According to the press release issued by Sindh Police, recovered weapons included 11 anti-aircraft guns, 17 grenade launchers, 39 LMGs, 9 RPG-7, 82 SMGs, 11 7-MM, one M-16, 32 China rifles 7.62, 10 G-3, 5 sniper rifles, 2 repeaters, 9 short SMGs and 245 magazines of SMGs and G-3.

The police also claimed seizing 200 hand grenades, 2000 rifle grenades, 140 bullet-proof jackets and huge quantity of ammunition.

During his press conference, the Sindh AIG informed the media that forensic tests will be conducted to determine whether the weapons have been used in the past to conduct terrorist activities in the metropolis.

He also told that the police are still looking into how long the house has been vacant and who it belongs to.

Earlier in March, a large cache of ammunition was recovered by Rangers during a raid at MQM headquarters, Nine Zero. According to Rangers spokesperson Colonel Tahir, the ammunition stolen from Nato containers was also seized during the search operation.

A number of party workers, including member of MQM's Rabita Committee Amir Khan, were detained during the raid. Huge cache of arms seized near Nine Zero in Azizabad 'London elements with cooperation of RAW planning killings through network of political party based in South Africa'

Posted by: badanov || 10/06/2016 00:00 || Comments || Link || E-Mail|| [227 views] Top|| File under:
Security forces kill five suspected militants in Balochistan
QUETTA: Security forces on Wednesday claimed to have killed five suspected militants during exchange of fire with security forces in Balochistan.

The suspects were killed in two separate incidents in Quetta and Turbat area of Balochistan.

Three alleged militants were killed during an exchange of fire with Frontier Corps in Turabt while five suspects were also taken into custody.

"Five suspected militants were apprehended during exchange of fire in Naag area of Turbat," said FC Spokesperson Khan Wasey.

"Two camps of miscreants were also abolished by security forces and huge quantity of arms and ammunition were recovered from the abolished capms," Wasey added.

The deceased suspects were reportedly involved in conducting attacks on security forces and state installations in Balochistan.

Meanwhile, armed assailants reportedly opened fire at police mobile in Eastern Bypass area of Quetta where two attackers were killed in return fire by police.

One policeman also sustained injuries in the exchange of fire with militants.

Security has been tightened in Quetta in the aftermath of the killing of four Hazara Shia women in Qambrani road area.

Balochistan has been experiencing incidents of violence and targeted killings for over a decade. The largest province of the country by area, is home to a insurgency by ethnic Baloch separatists.

Al Qaeda-linked and sectarian militants also operate in the region. The province shares borders with Afghanistan and Iran.

Posted by: badanov || 10/06/2016 00:00 || Comments || Link || E-Mail|| [161 views] Top|| File under: Govt of Pakistan
Iraq
ISIS shelling slows oil well fire fighting in Qayyarah


Several wells in Iraq's Qayyara oilfield continue to burn six weeks after the US-backed Iraqi forces ousted ISIS militants from the town as part of their push on the ISIS stronghold of Mosul, the oil ministry said on Wednesday.

The militants torched oil wells in the region to help conceal their positions before fleeing ahead of the government advance into Qayyara, sending black smoke into the sky and oil pouring into main thoroughfares.

Government efforts to put out the remaining oil fires are being hampered by ISIS shelling, and around nine of 15 wells were still ablaze, oil ministry spokesman Asim Jihad said.

The fires "are creating pollution and presenting serious health risks," the UN refugee agency UNHCR said in an update on the Mosul region.

"Efforts to quell the flames have been impeded reportedly by several attempted attacks by armed groups, which also threaten the safety and sustainability of returns," UNHCR said, referring to refugees trying to move back to homes from which they fled when ISIS overran the northern Iraqi region in 2014.

Its two main oilfields, Qayyara and Najma, used to produce up to 30,000 barrels per day of heavy crude before it fell under control of the ultra-hardline jihadists.

The oil ministry said on Aug. 30 that it did not expect to resume production from the region before the capture of Mosul, Iraq's second largest city 60 km (40 miles) north of Qayyara.

Prime Minister Prime Minister Haider al-Abadi wants to take back Mosul before the end of this year and the push on the city could start as soon as this month, according to local military commanders.
Posted by: badanov || 10/06/2016 00:00 || Comments || Link || E-Mail|| [138 views] Top|| File under: Islamic State
Bomb defuser dies in Salahuddin
(IraqiNewws.com) Salahuddin – Iraqi media reported on Wednesday, that an explosives expert was killed and another one was wounded while trying to dismantle an improvised explosive device, in western Tikrit.

Al Mada Press stated, "An improvised explosive device exploded, at noon today, while a bomb squad team was trying to dismantle it in al-Dayoum area, killing an explosives expert and wounding another one."

"Security forces transferred the wounded to a nearby hospital and the body to the forensic medicine department," Al Mada added.

The joint security forces managed to free the city of Tikrit in 31 March 2015, and are continuing their advance to expel the ISIS members from the remaining areas of the province.
Posted by: badanov || 10/06/2016 00:00 || Comments || Link || E-Mail|| [154 views] Top|| File under: Islamic State
Kirkuk Kombat Chronicle: 4 die
4 ISIS bombers now pining for the fjords

(IraqiNews.com) Kirkuk – Iraqi media outlets reported on Wednesday, that four ISIS suicide bombers were killed during an operation that targeted a hideout of the ISIS in southern Kirkuk, and added that the suicide bombers were planning to attack the Husseiniya celebrations in the province.

Al Mada Press stated, "Security forces from Kirkuk emergency police arrested a suicide bomber belongs to ISIS in Hayy al-Qadisiyah, east of Kirkuk; he guided the security forces to other suicide bombers in Hayy al-Wasity," pointing out that, "The suicide bombers were planning to launch suicide attacks on the Husseiniya celebrations and government's headquarters in the province."

"The [security] forces cordoned off the area and clashed with the suicide bombers who blew up themselves, killing the fourth suicide bomber who guided the security forces to them and wounding three security members," Al Mada added.

The Islamic State group imposed its control over the province of Kirkuk, including the areas of Hawija, al-Riyad, al-Abbasi and al-Zab, after capturing the city of Mosul, the center of Nineveh province.

Posted by: badanov || 10/06/2016 00:00 || Comments || Link || E-Mail|| [158 views] Top|| File under: Islamic State
Diyala Devastations
Iraqi militia capture ISIS troops near Baqubah

(IraqiNews.com) Diyala – Al-Hashd al-Shaabi militia announced on Tuesday capturing a number of the Islamic State group's members during a security operation northeast of Baqubah, in addition to seizing weapons and equipment belong to the group east of the province.

Commander of the 110th brigade, Badr Majid al-Mandalawi said, "This morning, forces from the 1st regiment conducted operations in different areas of al-Saeediyah vicinity, and found a booby-trapped vehicle."

"The security forces also managed to arrest a number of ISIS members in al-Saeediyah area," Mandalawi explained. "Large quantities of weapons and equipment were found in the areas of Imam Wes and al-Nada, east of Baqubah," Mandalawi added.

Iraqi kops begin offensive near Salahuddin

(IraqiNews.com) Diyala – Diyala Police Command announced on Wednesday conducting a military operation, in order to secure the villages located on its borders with Salahuddin province.

Diyala Police Chief, Major General Jassim al-Saadi, said in a press statement, "Today, police forces conducted an operation on the areas located on the border line with Salahuddin Province, in order to chase the ISIS members in the area."

"The operation covered the villages of al-Hawi, al-Darawich, al-Safid and al-Nay," Saadi explained. "The operation was launched to secure the borders of Diyala with Salahuddin," Saadi added.

The Islamic State group imposed its control over some areas of Diyala, after capturing the cities of Mosul and Tikrit in 10 June 2014. However, security forces and Shia militias managed to liberate these areas later.
Posted by: badanov || 10/06/2016 00:00 || Comments || Link || E-Mail|| [188 views] Top|| File under: Islamic State
Baghdad Bomb and Bullet Bulletin: 1 dead
Iraqi militiaman dies in bombing attack

(IraqiNews.com) Baghdad – Al Mada Press reported on Wednesday, that five members of al-Hashd al-Shaabi were either killed or wounded in the explosion of an improvised explosive device, in western Baghdad.

"An improvised explosive device exploded, this morning, targeting a patrol of al-Hashd al-Shaabi while passing in Abu Gharib district, in western Baghdad," Al Mada said.

"The explosion resulted in the killing of one volunteer soldier and wounding of four others," Al Mada added. "Security force rushed to the area, and transferred the wounded to a nearby hospital and the body to the forensic medicine department," Al Mada continued.
Posted by: badanov || 10/06/2016 00:00 || Comments || Link || E-Mail|| [123 views] Top|| File under:
20 Sunni fighters killed by US airstrike near Mosul
[AA.TR] At least 20 Sunni fighters were killed Wednesday by a U.S.-led coalition Arclight airstrike south of djinn-infested Mosul
... the home of a particularly ferocious and hairy djinn...
in northern Iraq.

Tribal commander Nazhan al-Sakhr al-Lahibi told Anadolu Agency the fighters were killed after they were mistakenly hit by coalition planes in the Kharaeb Jabr village, south of Mosul.

There was no comment from the U.S.-led coalition on the claim.

Al-Lahibi said

ISIS

hard boyz

had launched an overnight attack on the village.

"Tribal fighters, however, had managed to kill four

bad boy

s," he said.

In mid-2014,

ISIS

captured Mosul, along with vast swathes of territory in the country's northern and western regions.

Recent months have seen the Iraqi army -- backed by a 60-nation coalition led by the U.S. -- retake much territory, especially in the western Anbar province. Nevertheless,

ISIS

remains in control of several parts of the country, includingMosul.

Iraqi troops and Kurdish peshmerga fighters have recently captured a number of areas on the outskirts of Mosul, which Iraqi officials have vowed to recapture by year's end.

10 ISIS Bad Guys have a Very Bad Day in Ninevah

(IraqiNews.com) Nineveh – Nineveh Operations Command announced on Wednesday, that ten ISIS members were killed in an air strike carried out by the international coalition air force in Qayyarah vicinity, south of Mouth.

The command said in a press statement, "Today, the international coalition aircraft bombarded a headquarters of ISIS in Kharaeb Jabr village in Qayyarah, killing ten ISIS members."

"The bombardment also resulted in the destruction of the headquarters completely," the statement added.

The Islamic State group captured the city of Mosul in 10 June 2014, before extending its terrorist activity to other areas in Iraq.
Posted by: Fred || 10/06/2016 00:00 || Comments || Link || E-Mail|| [176 views] Top|| File under: Islamic State
Daesh leaders defecting before Mosul operation
[AA.TR]

ISIS

leaders are leaving djinn-infested Mosul
... the home of a particularly ferocious and hairy djinn...
as Iraqi forces prepare to take the city held by the

krazed killer

group since 2014, a Canadian general said Wednesday.

Comments by Brig. Gen. Dave Anderson, who heads the U.S.-led coalition's train-and-equip program for Iraqi and Kurdish peshmerga forces, came during a video conference from Baghdad.

"We've already seen signs of [

ISIS

] leaders abandoning their posts in Mosul, because they know what's coming. They know that Mosul is going to fall," he said. "Plans are being finalized for the Mosul liberation while shaping operations, positioning of forces, logistics and ammunition and the relentless employment of coalition strikes all set the stage for success in Mosul."

According to the general, the final brigade that will take part in the operation recently began three weeks of training by the coalition that has trained 12 brigades to date -- each comprised of 800 - 1,600 troops for the offensive.

The general estimated that 30,000 - 45,000 forces would be able to hold Iraq's second largest city following its recapture from

ISIS

.

Currently there are about 8,000 Ninawa governorate police and 10,000 - 12,000 tribal forces that have been trained and will be employed by the holding force, he said, adding that nonlocal forces would assist in securing the city from outside.


Posted by: Fred || 10/06/2016 00:00 || Comments || Link || E-Mail|| [332 views] Top|| File under: Islamic State
Israel-Palestine-Jordan
Intercepted at sea, women's boat to Gaza docks quietly in Israel
[IsraelTimes] 13 activists aboard the Zaytouna-Oliva transferred to authorities for 'further processing,' IDF says

A boat full of women activists which was headed for the

Gazoo

Strip before being intercepted and commandeered by the Israeli Navy on Wednesday has docked at the Israeli port of Ashdod without incident. The activists were transferred to authorities "for further processing," the Israeli military said in a statement late Wednesday.

The boat carrying 13 women, including 1976 Nobel Peace Prize winner Mairead Maguire, was traveling aboard the Zaytouna-Oliva sailboat in the Mediterranean Sea toward the

Hamas, the well-beloved offspring of the Moslem Brotherhood,

-run Paleostinian enclave in protest against Israel's security blockade when it was intercepted some 35 nautical miles (65 kilometers) from the

Gazoo

coast.
Continued on Page 49
Posted by: trailing wife || 10/06/2016 00:00 || Comments || Link || E-Mail|| [515 views] Top|| File under: Hamas
Israeli warplanes strike Hamas sites in Gaza: Witnesses
[AA.TR] Israeli warplanes struck several positions in the blockaded

Gazoo

Strip on Wednesday, according to eyewitnesses.

Israeli army jets targeted the al-Qudisiya command post, which belongs to the Ezzeddin al-Qassam Brigades, in the

Gazoo

Strip's southern city of Khan Younis, eyewitnesses told Anadolu Agency.

The Ezzeddin al-Qassam Brigades is the armed wing of Paleostinian resistance movement

Hamas, a contraction of the Arabic words for "frothing at the mouth",

, which has governed the strip since 2007.

Eyewitnesses, who spoke anonymously due to fears for their safety, also said that Israeli warplanes had struck empty agricultural land east of

Gazoo

City.

The air raids came shortly after Israeli forces reportedly shelled a number of al-Qassam command posts in the town of Beit Lahia in the northern

Gazoo

Strip.

The Israeli shelling was in ostensible retaliation for a rocket allegedly fired shortly before into southern Israel from inside the strip.

Early on Wednesday, the Israeli army said in a statement that a rocket fired from the besieged coastal enclave had went kaboom! in Israel's southern city of Sderot.
The Islamic State
...formerly ISIS or ISIL, depending on your preference. Before that al-Qaeda in Iraq, as shaped by Abu Musab Zarqawi. They're very devout, committing every atrocity they can find in the Koran and inventing a few more. They fling Allah around with every other sentence, but to hear the pols talk they're not really Moslems....
-affiliated Ahfad al-Sahaba-Aknaf Bayt al-Maqdis terrorist group took responsibility for the rocket launch in statements released in both Arabic and Hebrew. The attack against Israel was apparently a response to the Strip's Hamas rulers arresting several members of the Salafist organization, according to the group's statement.

Though the Salafist group claimed the attack, Israel has said it holds Hamas responsible for any attacks emanating from

Gazoo

and routinely responds to such launches with strikes inside the Paleostinian territory.

"We can't go after every little group in

Gazoo

with a couple of dozen members that goes out one night and fires a rocket," a senior officer in the IDF's Southern Command told

news hound

s last month.

Palestinian arrested in Jerusalem carrying a tear gas gun, handcuffs and sellotape

[Ynet] A Paleostinian was tossed in the calaboose
Keep yer hands where we can see 'em, if yez please!
at the Shimon HaTzadik light rail station in Jerusalem after he was found carrying a tear gas gun, handcuffs and sellotape. The suspect, from the West Bank, was illegally Israel and has been brought in for questioning.
Posted by: Fred || 10/06/2016 00:00 || Comments || Link || E-Mail|| [184 views] Top|| File under: Hamas
Syria-Lebanon-Iran
Turkish troops fighting ISIS troops in Ziyara
Turkey's army said it clashed with ISIS over the border in Syria, leaving one soldier and 23 militants dead, as Ankara stepped up an operation to clear fighters from the war-torn zone.

Three other Turkish soldiers were wounded in the encounter near the Syrian village of Ziyara over the past 24 hours, part of Ankara's "Euphrates Shield" offensive, the military added on Wednesday.

Turkey's entry into Syria has raised fears of a further escalation in an increasingly regional conflict.

But Ankara says its efforts to cleanse its border region of ISIS militants are legitimate under international law as self-defense after months of rocket attacks and bombings in cities along the boundary.

President Tayyip Erdogan has also made it clear that Turkish forces are in Syria to prevent the Syrian Kurdish militia from expanding areas under its control.

Two Syrian rebel fighters backed by Turkey died in other clashes with ISIS along the boundary, the Turkish military statement said. The Ankara-backed rebels had seized control of around 980 square km (378 square miles) of territory since Euphrates Shield began on Aug. 24, it added.

Separately, US-led coalition warplanes launched nine air strikes on ISIS targets in northern Syria, killing five further militants, the military said in its daily summary of the Syrian operation.
Posted by: badanov || 10/06/2016 00:00 || Comments || Link || E-Mail|| [169 views] Top|| File under: Sublime Porte
Rooshuns step up air campiagn
ALEPPO – Dozens of civilian casualties were reported in Syria's northern Aleppo city on Wednesday, after Russian warplanes launched a new wave of airstrikes on opposition-held areas west of the war-torn city.

Russian jets bombed the district of Mazari Shamiko in Aleppo's western suburb, killing and wounding dozens.

"The airstrikes hit residential buildings in Shamiko, causing a massive destruction to the district," rights activist Zakariya Hamdo told ARA News.

"At least 23 civilians were killed, mostly children and women," the source reported.

Also, over 20 people were injured in Wednesday's raids.

"Most of the injured were pulled from under the rubble. Some of them are in critical condition," a source in the Shamiko field hospital told ARA News. "Amid the current lack of medical supplies and equipment, the death toll may rise in the coming hours."

Furthermore, the Russian jets bombed a major pharmaceutical company in Aleppo.

According to local sources, the building of ElSaad Pharmaceutical Company was hit with six rockets during Russian air raids on Aleppo on Wednesday.

"The building was destroyed completely, leaving the city with an acute shortage of medicine," Hamdo reported.
Posted by: badanov || 10/06/2016 00:00 || Comments || Link || E-Mail|| [168 views] Top|| File under:
Terror Networks
The Beatings Will Continue: Syrian Edition


ISIS executes 2 in Homs

[ARA News] HOMS – Extremists of the Islamic State (ISIS) executed on Wednesday two Syrian men in the central governorate of Homs.

One of the victims was a soldier in the Syrian government's army and the other was a rebel fighter from the opposition-led Free Syrian Army (FSA).

The Islamic State's Media Office in Homs released footages showing the two men in orange jumpsuits, and two ISIS militants standing in the background.

The radical group accused them of fighting against the so-called Caliphate.

The masked militants beheaded one of the men, and executed the other by firing squad.

"Both them of them had been detained by ISIS during separate clashes in Homs countryside," local media activist Omar al-Hussein told ARA News.

According to activists, by executing a Syrian regime soldier and an FSA rebel fighter in one propaganda footage ISIS tries to deliver a message that it considers the different parties to conflict in Syria as enemies.
Posted by: badanov || 10/06/2016 00:00 || Comments || Link || E-Mail|| [176 views] Top|| File under: Islamic State
Who's in the News
31
[untagged]
7
Islamic State
3
Sublime Porte
3
Taliban
3
Houthis
2
al-Shabaab
2
Hamas
2
Commies
2
Govt of Pakistan
1
Fatah
1
Govt of Iran
Bookmark
E-Mail Me
The Classics
The O Club
Rantburg Store
The Bloids
The Never-ending Story
Thugburg
RSS Links
Gulf War I
The Way We Were
Bio
Merry-Go-Blog
Hair Through the Ages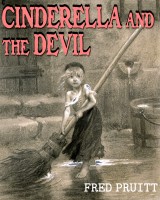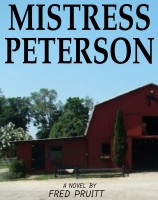 On Sale now!


A multi-volume chronology and reference guide set detailing three years of the Mexican Drug War between 2010 and 2012.

Rantburg.com and borderlandbeat.com correspondent and author Chris Covert presents his first non-fiction work detailing the drug and gang related violence in Mexico.

Chris gives us Mexican press dispatches of drug and gang war violence over three years, presented in a multi volume set intended to chronicle the death, violence and mayhem which has dominated Mexico for six years.
Click here for more information


Meet the Mods
In no particular order...


Steve White
Seafarious
Pappy
lotp
Scooter McGruder
john frum
tu3031
badanov
sherry
ryuge
GolfBravoUSMC
Bright Pebbles
trailing wife
Gloria
Fred
Besoeker
Glenmore
Frank G
3dc
Skidmark
Alaska Paul



Better than the average link...



Rantburg was assembled from recycled algorithms in the United States of America. No trees were destroyed in the production of this weblog. We did hurt some, though. Sorry.
34.203.245.76