Afghanistan
Afghan forces release 50 prisoners from Taliban jail in Ghazni
[Khaama (Afghanistan)] The Afghan National Defense and Security Forces (ANDSF) released at least 50 prisoners from a Taliban jail in southeastern Ghazni province of Afghanistan.

According to the local security officials, the prisoners were released during an operation conducted in Geru district of Ghazni.

Ghazni police chief General Aminullah Amarkhel confirmed that an operation was conducted on a Taliban prison in Geru district and several prisoners were released.

He said the Taliban

turbans

had kept the civilians on charges of supporting the government and security forces.

According to Gen. Amarkhel several weapons and ammunition were also confiscated during the operation but no further details were given regarding the casualties incurred to both sides during the operation.


Posted by: Fred || 10/16/2016 00:00 || Comments || Link || E-Mail|| [217 views] Top|| File under: Taliban
Africa North
Libyan forces advance in Sirte, 14 troops killed
Libyan pro-government forces have advanced into another area in their battle to liberate Sirte from ISIL in fighting that killed 14 of their troops, military officials and hospital sources said.

After six months of fighting, Libyan forces allied with the UN-backed government in Tripoli are close to clearing out the last remnants of the militant group from the former hometown of dead leader Muammar Gaddafi.

Heavy street-to-street fighting in the Ghiza Bahriya area involved tanks and armored vehicles with heavy machine guns, as well as airstrikes to retake houses occupied by ISIL, according to military officials and a Reuters reporter.

"There was an incursion Friday made by Bonyan Marsous forces into Ghiza Bahriya," said Ahmad Hadia, one of the spokesmen for pro-government forces who are mainly from the city of Misrata. "A car bomb was hit by warplanes of our forces."

Fourteen pro-government troops were killed and more than 20 wounded in clashes Friday, a spokesman of the Misrata Central hospital, Akram Gliwan, told Reuters.
Posted by: badanov || 10/16/2016 00:00 || Comments || Link || E-Mail|| [252 views] Top|| File under: Islamic State
Five boys injured by rocket in Benina
[Libya Herald] Five boys

were maimed

today when a rocket landed near where they were playing football outside Benghazi's Benina sports stadium.

All five were taken to Jalaa hospital from which two were released after treatment for shock and minor wounds. The other three have been kept in but their injuries are not reported to be life-threatening.

The rocket is thought to have been fired from Ganfouda where IS and Ansar al-Sharia


...a Salafist militia which claims it is not part of al-Qaeda, even though it works about the same and for the same ends. There are groups of the same name in Libyaand Yemen, with the Libyan versions currently most active. Tunisia's Shabaab al-Tawhid started out an Ansar al-Sharia and changed its name in early 2014. It still uses the old name now and then, probably because the stationery's not all used up and the web site hasn't expired yet...




snuffies

and their allies in the Benghazi Revolutionaries' Shoura Council are still surrounded but frustrating efforts by the army to overrun their final large position in the city. The

snuffies

are also continuing to hold out in downtown Sabri and Suq al-Hud.


Posted by: Fred || 10/16/2016 00:00 || Comments || Link || E-Mail|| [189 views] Top|| File under: Islamic State
Egypt police thwart attempt to transport arms to North Sinai: Interior ministry
[AlAhram] Egypt's interior ministry announced on Saturday that it has thwarted an attempt by "terrorist groups"


...Ansar Bayt al Maqdis/IS in the Sinai, Bedouin smugglers, Muslim Brotherhood remnants, Salafists, Hamas special forces training groups -- so many possibilities...

to transport 260 automatic rifles and shotguns to North Sinai from other governorates.

In a statement on its official Facebook page, the ministry said

Lions of Islam

attempted to transport the arms from a spot on the Ismailia-Sharqiya border and from another location in Beni Suef governorate.

The statement added that a number of suspects have been incarcerated
Into the paddy wagon wit' yez!
and that police are pursuing others allegedly involved in the smuggling attempt.

The police operation came one day after 12 army personnel and 15

Lions of Islam

were killed in a shootout when an

gang

assaulted a North Sinai security checkpoint, according to state officials.

Early on Saturday, Egypt's Armed Forces launched Arclight airstrikes on a number of "terrorist hideouts" and arms depots in North Sinai, the army announced, adding that its offensive on

holy warriors

in North Sinai is still ongoing.

In a long interview with three state-owned newspapers published on Saturday, President Abdel-Fattah El-Sisi said the security situation is improving and efforts are still ongoing.

"The war is long,

holy warriors

are developing themselves, and we are developing our operations," El-Sisi said.

Hundreds of security forces in North Sinai have been killed in attacks by Islamist

Lions of Islam

since the ouster of Islamist president Mohammed Morsi in July 2013.

Egyptian security forces say they have killed hundreds of

Lions of Islam

in North Sinai during the same period.
Posted by: trailing wife || 10/16/2016 00:00 || Comments || Link || E-Mail|| [229 views] Top|| File under:
Rump of GNC and Ghwell stage coup, declaring themselves back in power
[Libya Herald] In a dramatic turn of events, a handful of members of the former General National Council and the former Tripoli


...a confusing city, one end of which is located in Lebanon and the other end of which is the capital of Libya. Its chief distinction is being mentioned in the Marine Hymn...


"prime minister" have staged an apparent coup in Tripoli, taking over the the GNC's old premises next to Tripoli's Rixos Hotel and declaring themselves in power again.

This evening Ghwell issued a statement from the GNC's old premises next to Tripoli's Rixos Hotel, declaring a state of emergency and what he called it an "historical initiative to rescue Libya".

The Rixos conference centre, which previously served as the GNC's chamber, and the "Hospitality Palaces" across the road were taken over six months ago by the State Council headed by Abdulrahman Sewehli, but it pulled out a couple of days ago, citing security issues.

Today's takeover followed a stand-off in the area since early morning between

gunnies

supporting the former GNC and those linked to Sewehli. It ended with the latter withdrawing. Disgruntled over unpaid salaries, their commitment was already weakened. It is believed they had already threatened to quit and were in contact with Ghwell supporters ‐ which was why the State Council decided to withdraw.

This evening, Ghwell, accompanied by Awad Abdul Saddeq, the GNC's first deputy president, and the former head of GNC's own "presidential guard, Ali Ramali, called on Abdullah al-Thinni, head of the interim government in Beida, to join him and together form a national unity government.

Ghwell also accused the internationally-backed Presidency Council (PC) of undermining national unity and of being the pawn of foreign forces wanting to divide the country.

He ordered all governmental organizations and ministries to stop dealing the PC and to work with him again instead. He also said that all those who had been appointed by the PC were dismissed.

There has been no reaction as yet to what is being seen as a coup, either by Sewehli, or by the Presidency Council which is meeting in Tunis. Also there has been no appearance so far of Nuri Abu Sahmin, the former head of the GNC.

There has been no comment either from Beida although it is known that a couple of weeks ago, proposals were put to the Thinni government that it should join hands with the former Ghwell administration and create a government of national unity to replace the PC.

It is thought that controversial grand mufti Sadek al-Ghariani was aware of approved Ghwell's moves. His Tanasah TV station was the only one attending Ghwell's

presser

this evening.


Posted by: Fred || 10/16/2016 00:00 || Comments || Link || E-Mail|| [268 views] Top|| File under: Arab Spring
Serraj orders arrest of Rixos coup plotters
[Libya Herald] Across Tripoli


...a confusing city, one end of which is located in Lebanon and the other end of which is the capital of Libya. Its chief distinction is being mentioned in the Marine Hymn...


, extra check points were springing up this evening as the Presidency Council, reacted angrily to the attempted coup by former members of Libya Dawn


...aka Fajr Libya, the Islamist operation launched to counter that of General Khalifa Haftar (Operation Dignity). It is made up of the Libya Shield militia (Misrata and Moslem Brotherhood), Libya Revolutionaries Operations Room (Moslem Brotherhood), and Tripoli Brigade (close to Abdul Hakim Belhaj, head of Al-Watan party). Financing and moral support come from Turkey and Qatar...


's National Salvation government, by ordering the arrest of the ringleaders.
Continued on Page 49
Posted by: Fred || 10/16/2016 00:00 || Comments || Link || E-Mail|| [299 views] Top|| File under: Arab Spring
Rival faction challenges Libya's UN-back government in Tripoli
[ENGLISH.ALARABIYA.NET] A Libyan faction opposed to the UN-backed government seized a building used by parliament in Tripoli


...a confusing city, one end of which is located in Lebanon and the other end of which is the capital of Libya. Its chief distinction is being mentioned in the Marine Hymn...


, proclaiming its own authority and demanding a new government in a challenge to Western plans to end the instability in the country.

Libya's internationally backed government, which has struggled to impose its authority on rival factions, condemned the takeover of the Rixos Hotel as a bid to scuttle its attempts to form a stable government in the North African OPEC member.
Continued on Page 49
Posted by: Fred || 10/16/2016 00:00 || Comments || Link || E-Mail|| [292 views] Top|| File under: Arab Spring
Arabia
Dozens Killed and Injured in Explosion at Major Shadady's Funeral
An explosion targeting the funeral of a military commander took place in the Yemeni city of Marib, east of the capital Sanaa, yesterday. The explosion took place as people paid their respects to Major General Abdulrab Al-Shadady, a military commander in the national army. Six people were killed and twenty were wounded in the blast that occurred just one week after a similar explosion that targeted the funeral hall where people were paying their respects to the Al-Ruwaishan family in Sana'a took place.

Sources say that an explosive device was planted in a tent outside Major General Al-Shadady's house in Marib. At least 6 people were killed and twenty injured. Among those killed in Friday's blast were Major General Al-Shadady's older brother Salem Al-Shadady and Mohammed Nasser Murshid Shurayf, who is the cousin of Sana'a's governor General Abdul Qawiyy Shurayf.

The vice governor of Marib Abd Rabbo Miftah told Asharq Al-Awsat "The authorities have opened an investigation into the explosion. The funeral gathering that took place yesterday was held in a small tent in front of Al-Shadady's house after the end of the official funeral". He did not rule out the possibility that specific parties that he did not name "exploited weak-minded people" so that they would "plant two explosive devices inside the tent".
Posted by: badanov || 10/16/2016 00:00 || Comments || Link || E-Mail|| [695 views] Top|| File under:
Europe
Europe colonist briefs
Slovak police charge five with smuggling migrants to Germany, Italy

[Ynet] Five Slovaks are facing charges of smuggling at least 300 illegal migrants last year from Hungary to western Europe, mostly to Germany and Italy, Slovakian police said on Friday. The five men were arrested in a series of house raids by Slovak police on Tuesday morning and face up to 10 years in prison.

Police said they hid migrants from Syria, Pakistan and Afghanistan in customized cars from Slovak and Czech rental companies and charged each of them 500-1,000 euros ($550-$1,100).

Slovakia has not been a principal route for the hundreds of thousands of migrants from the Middle East, Asia and Africa who have sought to reach richer parts of the EU via the Balkans and Hungary over the past two years. Last year, 71 refugees from Syria, Iraq and Afghanistan were found dead in an abandoned truck on an Austrian highway near the Slovak and Hungarian borders.

Refugee who planned airport attack radicalised in Germany not Syria

[Ynet] The Syrian refugee suspected of planning to bomb a Berlin airport was radicalised only after arriving in Germany, Der Spiegel magazine reported on Friday, citing the suspect's brother who still lives in Syria.

Jaber Albakr committed suicide in prison in Leipzig on Wednesday after two fellow Syrians had handed him over to police.

Alaa Albakr, told Spiegel by telephone from Syria that a Muslim preacher in Berlin had radicalised his brother and told him to return to his homeland to fight, which he did, before heading back to Germany once again.

French couple under formal investigation as Telegram friends of Rachid Kassim

[Ynet] A man and his pregnant, teenage girlfriend suspected of plotting to kill in the name of the Islamic State were put under formal investigation on Friday following their arrest on Tuesday in the Paris suburb of Noisy-le-Sec, a judicial source told Reuters.

The two partners, aged 21 and 17, were in contact with Islamist State militant Rachid Kassim via the Telegram encrypted messaging system, the source said, confirming an earlier report by French newschannel iTele.

Kassim is suspected of having participated in several attacks or attempted attacks in France.

French police arrested at least six teenagers last month, all suspected of having plotted to kill in the name of ISIS, after having been spotted on social networks.

All were in contact via Telegram with Kassim, who is currently located in the Syrian-Iraqi region, according to police and judicial sources.

Merkel: 'national effort' to ensure rejected migrants leave

[Ynet] Chancellor Angela Merkel says Germany needs to make a "national effort" to ensure that migrants who are refused asylum leave the country.

Germany has seen a steep decline this year in the number of asylum-seekers arriving after 890,000 came last year. The government says some 213,000 newcomers arrived in this year's first nine months.

However, officials have long said that Germany needs to do more to ensure that rejected asylum-seekers leave. Some 60,000 left or were deported between January and September.

Merkel told a conference of her conservative bloc's youth wing in Paderborn on Saturday: "We need a national effort to return those who are rejected—that is undisputed and we are working on that at present with great vigor."

Syrian bombing suspect spoke to ISIS contact about attack plans

[Ynet] A Syrian refugee arrested on suspicion of planning a major attack in Berlin spoke to a member of Islamic State in Syria by telephone about a possible target a day before police discovered explosives in his apartment, a newspaper reported on Saturday.

Jaber Albakr was detained on Monday, two days after police discovered about 1.5 kg of explosives in his apartment. He was found dead in prison on Wednesday. Authorities said he had committed suicide.

Germany's Welt am Sonntag (WamS) cited investigation sources as saying U.S. intelligence had provided a tip-off on Albakr after tapping several phone calls between him and an Islamic State member in Syria. During the calls, 22-year-old Albakr spoke about his attack plans, the newspaper said.

Syrian bombing suspect visited Berlin airport, met contact - media

[Ynet] Jaber Albakr had met a contact in the city and visited the airport he wanted to bomb, German media reported.

Berliner Morgenpost newspaper and regional broadcaster rbb cited federal security sources saying Albakr spent a night in Berlin in the second half of September and met a contact there.

During that time, he visited one of the city's two airports, they added, without saying which one.
Posted by: trailing wife || 10/16/2016 00:00 || Comments || Link || E-Mail|| [217 views] Top|| File under:
The Grand Turk
Turkey Police Detain 25 over Rocket Attack in Turkey's Antalya Region
[AnNahar] Turkish police on Saturday detained at least 25 suspects with alleged links to Kurdish militants a day after a rocket attack in the southern Mediterranean region of Antalya, state media reported, citing police sources.

The attack struck a roadside fishmonger in Antalya, one of the country's most popular tourism spots, but caused no casualties.

Police launched simultaneous raids across Turkey, including Istanbul, in a bid to find the suspects.

They detained at least 25 people believed to be affiliated with Kurdish militants, Anadolu news agency reported.

No group has claimed Friday's attack but Anadolu said the suspects had ties to the Kurdistan Workers' Party (PKK) designated as a terror organisation by Turkey and its Western allies.
Posted by: trailing wife || 10/16/2016 00:00 || Comments || Link || E-Mail|| [200 views] Top|| File under: Sublime Porte
Home Front: WoT
Milwaukee men accused of trying to join ISIS
[Ynet] Two Milwaukee men were charged in federal court Friday with trying to join the Islamic State
...formerly ISIS or ISIL, depending on your preference. Before that al-Qaeda in Iraq, as shaped by Abu Musab Zarqawi. They're very devout, committing every atrocity they can find in the Koran and inventing a few more. They fling Allah around with every other sentence, but to hear the pols talk they're not really Moslems....
group by traveling through Mexico to Syria.

Jason Michael Ludke, 35, is charged with attempting to support a foreign terrorist organization, and Yosvany Padilla-Conde, 30, is charged with aiding and abetting Ludke. Both men face up to 20 years in prison.
Posted by: trailing wife || 10/16/2016 00:00 || Comments || Link || E-Mail|| [466 views] Top|| File under: Islamic State
Kansas 'Crusaders' militia group charged for terror plot to attack Muslims
[ENGLISH.ALARABIYA.NET] Three members of a Kansas militia group are accused of plotting to bomb an apartment complex that's home to Somali immigrants colonists in the western Kansas meatpacking town of Garden City, a thwarted attack prosecutors say was planned for the day after the November election.

A complaint unsealed Friday charges Curtis Wayne Allen, 49; Patrick Eugene Stein, 47; and Gavin Wayne Wright, 49, with conspiring to use a weapon of mass destruction. The men are members of a small militia group that calls itself "the Crusaders," and whose members espouse sovereign citizen, anti-government, anti-

Moslem

and anti-immigrant

bad boy

beliefs, according to the complaint.

Prosecutors said the men don't yet have attorneys. Publicly listed phone numbers for the men couldn't immediately be found. Their first court appearance is Monday.

'Hatred for

Moslem

s'
The arrests were the culmination of an eight-month FBI investigation that took agents "deep into a hidden culture of hatred and violence," Acting US Attorney Tom Beall said.

The complaint alleges group members chose the target based on their hatred for

Moslem

s, people of Somali descent and immigrants colonists - and out of a desire to inspire other militia groups and "wake people up."

The FBI began a domestic terrorism investigation of the group in February, and a confidential source attended its meetings in southwestern Kansas.

In a June meeting, Stein brought up the Orlando nightclub shooting and proposed carrying out a similar attack against

Moslem

refugees in Garden City, according to the complaint. They ultimately decided to target the apartment complex because of the number of Somalis who lived there and the fact that one of the apartments was used as a mosque. The complex houses about 120 Somali residents, Beall said.

The complaint said Stein discussed the explosives used in the 1995 bombing of the federal building in Oklahoma City by Timothy McVeigh.

The men, who were tossed in the clink
Drop the gat, Rocky, or you're a dead 'un!
in Liberal on Friday morning, performed surveillance of the apartment building and prepared a manifesto, Beall said.

Bloodbath
In a profanity-laced conference call that law enforcement monitored, Stein said the only way "this country's ever going to get turned around is it will be a bloodbath," according to the complaint.

If convicted, the men could be sentenced to up to life in federal prison without parole.

Heidi Beirich, director of the Southern Poverty Law Center's Intelligence Project, called the details of the plot disturbing, saying it "should serve as a warning to those who traffic in the politics of fear and bigotry."

Garden City is home to a Tyson Foods beef slaughterhouse that has drawn a diverse immigrant population to the area.

Dr. John Birky, who's helping to create a clinic and working with refugees on a language program, said some local residents fear the refugees, mistakenly associating them with bandidos

Death Eaters

in Somalia.

"People do express more of a general sentiment of, 'Why are we letting these refugees in here? Why are we? They're taking our jobs, plus they're

Moslem

,'" he said.

Garden City Mayor Chris Law said in a statement that he was shocked by the planned attack, and Birky called it "crazy."

Somali refugees
Birky said between 300 and 500 Somali refugees live in the area. The state Department for Children and Families said that of the 906 refugees who arrived in Kansas from October 2014 through January 2016, 68 were from Somalia, or 7.5 percent.

Birky said most are fleeing bandidos

Death Eaters

in Somalia and want to assimilate once they reach Kansas.

"They're trying to make a better life for their families here," he said. "They want to pursue the American dream."

The case is the latest involving militia groups in the state. Earlier this year, a planned armed protest outside a Wichita mosque prompted the Islamic Society of Wichita to cancel an appearance by a speaker whom protesters believed supported terrorism.

The Justice Department's National Security Division created a new position a year ago to help coordinate investigations into violent homegrown extremism.
Posted by: Fred || 10/16/2016 00:00 || Comments || Link || E-Mail|| [343 views] Top|| File under:
India-Pakistan
Militants' presence again goes up along LoC but sans launch pads
[Daily Excelsior] Massive concentration of

murderous Moslems

and their guides has been witnessed across Line of Control (LoC) and International Border (IB) in Jammu and

Kashmire

but without launching pads or camps as the

bad boy

s, in the aftermath of September 29 surgical strikes by Indian Army in Pakistain Indian

Kashmire

e (PoK), have been seen moving in the groups.

Highly placed sources told the Excelsior that the new trend of

murderous Moslems

coming close to the LoC, moving there for recce and then returning to their base camps (located away from the LoC) in PoK, has been witnessed after the surgical strikes as earlier the

murderous Moslems

used to stay across LoC in launch pads and small tents erected for them by Pakistain army and

bad boy

commanders.

"There has been a major shift in the strategy of

murderous Moslems

camping across LoC for infiltration. Though there has been massive concentration of the

murderous Moslems

across LoC, their launch-pads and small tented colonies, where they used to take shelter conducting recce before attempting infiltration, have gone. Now, the

murderous Moslems

have taken shelter in the tents way behind the LoC.
Continued on Page 49
Posted by: Fred || 10/16/2016 00:00 || Comments || Link || E-Mail|| [266 views] Top|| File under: Govt of Pakistain Proxies
Three FC men gunned down in Quetta
[DAWN] Three personnel of the Frontier Corps


...a provincial paramilitary force. Total manpower is about 80,000. They are tasked to help local law enforcement in the maintenance of law and order, and to carry out border patrol and a..the Antwerp-based Salafist organization that had campaigned to introduce Sharia law to Belgium before single-handedly making Belgium the highest per capita supplier of jihadis to Syria in Europe. There was a big trial in Antwerp in 2015, but most of those convicted were in absentia...nti-smuggling operations....


were killed in an attack here on Friday.

Police said that the three personnel were on a routine patrol in the Sabzal road area, a locality on the outskirts of the city, when

gunnies

riding a

cycle of violence

opened fire on them near the Abdullah Chowk and fled.

All the three personnel suffered multiple bullet wounds. Two of them

was struck down in his prime

and one was taken to the Bolan Medical College Complex Hospital, but he also died during treatment.

An FC spokesperson said that soon after the incident security personnel rushed to the area.

The victims were identified as Faizullah (Kohat), Abdul Latif (Dera Ghazi Khan) and Arifullah (Karak).

Capital City Police Officer Razzak Cheema visited the area after the incident where he told

news hound

s that a search operation had been launched in the area to trace out people involved in the incident. He said there was a threat to security officials in the city.


Posted by: Fred || 10/16/2016 00:00 || Comments || Link || E-Mail|| [176 views] Top|| File under:
Iraq
Iraqi army drops leaflets over Mosul in preparation for offensive
[Reuters] The Iraqi army dropped tens of thousands of leaflets over Mosul before dawn on Sunday, warning residents that an offensive to recapture their city from Islamic State was in its final stages of preparation, according to a military statement in Baghdad.

The leaflets carried several messages, one of them assuring the population that advancing army units and air strikes "will not target civilians" and another telling them to avoid known locations of Islamic State militants.

The assault on Mosul, the last city still under control of the ultra-hardline Islamic State in Iraq, could begin this month, according to Iraqi government and military officials.

Islamic State fighters are dug in, expected to fight hard and have a history of forcing civilians to stay in harm's way during previous battles to defend territory.

Reflecting the authorities' concerns over a mass exodus that would complicate the offensive, the leaflets told residents "to stay at home and not to believe rumors spread by Daesh" to cause panic, referring to Islamic State by its Arabic acronym.
Posted by: Besoeker || 10/16/2016 08:29 || Comments || Link || E-Mail|| [414 views] Top|| File under:
Peshmerga block Iraqi army convoy flying sectarian flags
[RUDAW.NET] Peshmerga forces prevented an Iraqi army convoy from passing through Makhmour to reach the frontlines near djinn-infested Mosul
... the home of a particularly ferocious and hairy djinn...
on Friday because the convoy was flying sectarian flags.

A Peshmerga source told Rudaw that the Iraqi convoy, after first refusing to lower the sectarian flag, later accepted the Peshmerga's request and removed the flag. The Peshmerga subsequently let the convoy pass.

"An Iraqi army convoy on Friday wanted, via the Makhmour frontline, to arrive near Mosul and position themselves there. But the Peshmerga did not let them pass because they were flying different sectarian flags," Shakhawan Abdullah, a Kurdish member of the Iraqi parliament, told Rudaw.

"The Peshmerga asked them to raise only the Iraqi flag. But the Iraqi forces did not accept that, so in return the Peshmerga did not let them pass," he added. "The Iraqi defense ministry has gotten in touch and is trying to coordinate."

A Peshmerga commander on the Makhmour frontline told Rudaw "The Iraqi forces did not implement some of the points and terms that were agreed on among the Peshmerga, Iraqi army, and coalition. Therefore they have been sent back from the area."

In discussions between the three forces participating in the Mosul offensive, the Peshmerga, the Iraqi army, and the global coalition, it has been decided that all forces participating in the Mosul offensive must come under Iraqi army control. Any force not under Baghdad's control will not participate, officials have confirmed.

The three forces have established joint command centres, one is in Erbil, to coordinate the military operation and the role each force will play has been decided upon.

To facilitate the military offensive, the Kurdistan Regional Government and Presidency have granted permission for Iraqi forces to cross into Kurdish territory in order to enter Mosul from territory under Kurdish control, but "When the Iraqi army goes through Peshmerga forces, they will leave a line between Peshmerga forces and their bases in securing the Mosul area," Jabar Yawar, chief of staff spokesperson for the Peshmerga ministry, said in September.

But the proximity of Iraqi forces to Kurdish territories has caused some worries. An Iraqi army convoy that passed through the Khabat district west of Erbil on Wednesday

had gun sex

, upsetting local people.

A resident of Kalak in the Khabat district who witnessed the incident told Rudaw, "When the Iraqi army convoy was passing by the area, the Shabak people from the area came to the road to welcome the troops and express their delight. Iraqi army soldiers opened celebratory fire, which was quite a lot. This really made us worried."

The Shabak are a minority group living in northern Iraq.

Posted by: Fred || 10/16/2016 00:00 || Comments || Link || E-Mail|| [227 views] Top|| File under: Govt of Iraq
ISIS kills family of Iraqi tribal leader in suicide attack
[RUDAW.NET] Islamic State
...formerly ISIS or ISIL, depending on your preference. Before that al-Qaeda in Iraq, as shaped by Abu Musab Zarqawi. They're very devout, committing every atrocity they can find in the Koran and inventing a few more. They fling Allah around with every other sentence, but to hear the pols talk they're not really Moslems....
(ISIS)

gunnies

attacked the home of a tribal leader south of Tikrit, killing all the family members in the house at the time.

Muhanad al-Azzawi, head of the Shiite militia Hashd al-Shaabi media office in Tikrit, said that "Two ISIS

jacket wallah

s attacked a tribal leader's house in the Eshaq sub-district south of Tikrit. They killed all the members of the family."

"After security forces surrounded the house and confronted the ISIS

holy warrior

s, they blew themselves up," al-Azzawi added.

Tikrit is located 200 kilometres north of Baghdad.

In Baghdad on Saturday, an

kaboom

in an eastern neighbourhood of the city resulted in casualties.

The

kaboom

in the Amin neighbourhood in Baghdad al-Jdida killed one and

maimed

eight.

Posted by: Fred || 10/16/2016 00:00 || Comments || Link || E-Mail|| [233 views] Top|| File under: Islamic State
Anti-ISIS group in Mosul reportedly killed leader, militants
[RUDAW.NET] An anti-Islamic State
...formerly ISIS or ISIL, depending on your preference. Before that al-Qaeda in Iraq, as shaped by Abu Musab Zarqawi. They're very devout, committing every atrocity they can find in the Koran and inventing a few more. They fling Allah around with every other sentence, but to hear the pols talk they're not really Moslems....
(ISIS) group inside djinn-infested Mosul
... the home of a particularly ferocious and hairy djinn...
city has reportedly staged an attack on the

murderous Moslem

group, killing a leader and some

murderous Moslem

s, one source told Rudaw. Another said that ISIS is fabricating such uprisings in order to flesh out dissenters.

"The Kataeb al-Awliyaa of Mosul, using medium weapons has attacked Rifaq neighborhood on Saturday and they killed Abu Dawd Misri, who was an ISIS security official east of Mosul," a source told Rudaw.

"Misri had tossed in the slammer
Yez got nuttin' on me, coppers! Nuttin'!
many youth in Mosul over recent days," the source added.

According to the source, the Kataeb al-Awliyaa attacked two ISIS checkpoints ‐ the Shalalat checkpoint in the Qahira area inside Mosul where they killed three

murderous Moslem

s, and the Bashik checkpoint in the Tahrir area east of Mosul.

A second source inside the city, however, said ISIS has created fake uprisings in order to expose residents who oppose the group.



Rooters

reported this week that ISIS had foiled a planned revolt in the city and executed 58 alleged plotters.

ISIS is intensifying its presence and surveillance on the streets in order to show their strength and deter other revolt attempts. They have closed main bridges and roads in order to exert control over the population and limit movement around the city of both plotters and those wanting to flee in advance of the military offensive.

ISIS has deployed its

murderous Moslems

on the streets and told residents they are not planning to withdraw but strengthen their positions through tunneling, putting up concrete barriers, constructing fortifications out of mounds of earth, and planting improvised

bomb

s (IEDs).

A citizen from Mosul, speaking to Rudaw on condition of anonymity, said that "ISIS two days ago started booby-trapping the streets in the left side of Mosul. And 3,500 of its

murderous Moslems

are doing intensive surveillance inside Mosul."

Information Rudaw obtained from one source indicates that ISIS has reinforced its forces in the city, bringing in 2,250 fighters from Diyala, Anbar and Tikrit. They have also stationed

imported muscle

in locations bordering the city: Hamdaniya, Tel Kaif, Bartella, and Tel Afar.

Leaders are evacuating their families. The Mosul Eye, a blogger in the city, told Rudaw that more than 32 leaders left with their families but said they would return themselves.

He added that the

murderous Moslems

appear to have given up on defending the city. "They don't seem to be so afraid," he said. "It seems that they don't expect a battle in Mosul."

He believes that they will abandon Mosul for Raqqa but will seek to destroy the city and kill as many as they can. "The only way to protect the people is to get the forces inside Mosul as soon as possible. They can take over the city.

ISIS

is ready to lose the battle."

Iraqi military commanders are asking the people of Mosul to stay at home and do not leave when the operation is launched. People are concerned about the availability of food and basic needs, fearing that prices of goods in the markets may double during the military offensive.

According to information coming from Mosul, ISIS appointed new official, Muhseen Abdulkarim Oghlu, as assistant to the Wali of Mosul, the so-called caliphate's governor.

Posted by: Fred || 10/16/2016 00:00 || Comments || Link || E-Mail|| [215 views] Top|| File under: Islamic State
ISIS claims Baghdad bombing that killed dozens
[ENGLISH.ALARABIYA.NET] The ISIS

hard boy

group

grabbed credit

for a

suicide kaboom

that killed at least 27 people in a Shiite-majority area of Baghdad on Saturday.

ISIS said in an online statement that a bomber wearing an explosive vest carried out the attack in the Shaab area of the Iraqi capital, which also

maimed

at least 36 people, according to security and medical officials.

Police said a

jacket wallah

detonated an explosive vest inside a tent filled with people taking part in Shiite Ashura rituals, mourning the killing of Prophet Mohammad's grandson Hussein in the 7th century.

The tent was set up in a crowded market in the city's northern al-Shaab district.
Posted by: Fred || 10/16/2016 00:00 || Comments || Link || E-Mail|| [267 views] Top|| File under: Islamic State
Israel-Palestine-Jordan
Police say they thwarted Temple Mount stabbing attack
[IsraelTimes] Nablus resident caught with knife in Old City, tells security forces he wanted to be 'a martyr'; Paleostinian said critically

maimed

by IDF during West Bank riot.

A 25-year-old Paleostinian was caught in Jerusalem's Old City Saturday evening with a knife concealed in his clothes, and security forces said he had intended to carry out an attack in the Temple Mount area.

The man, a resident of Nablus, told police who questioned him that he wanted to be "a martyr," according to initial reports.

He was taken in for further questioning.

Meanwhile,


...back at the mall, Clarissa spent the day shopping for new underwear. Tonight was going to be a special occasion...


15 Paleostinians were reportedly injured in

festivities

with Israeli security forces in the Jalazoun refugee camp northeast of the West Bank city of Ramallah Saturday evening.

Reports in Paleostinian media said one of the

maimed

protesters was

at death's door

after being shot in the head. The Paleostinian Ma'an news agency identified him as 16-year-old Fares Ziad Atallah.

Clashes broke out near the entrance to the camp during a march commemorating the anniversary of the death of a 13-year-old who was

rubbed out

by Israeli security forces in riots last year. According to Ma'an, Paleostinian youths lobbed bottles and Molotov cocktails at security forces who attempted to break up the violent demonstration.

There was no immediate comment from the IDF.

Earlier on Saturday, a Paleostinian man armed with a knife stabbed and lightly

maimed

a Border Police officer in a settlement north of Jerusalem.

The attack took place as police were opening an access road running along the security fence between Israel and the West Bank, close to Har Adar -- about 6 miles (10 km) from Jerusalem.

The policeman was given emergency treatment at the scene and then taken to Hadassah Hospital Ein Kerem in Jerusalem, where he was treated for minor injuries. He was released from hospital several hours later.

The Israeli army said Saturday it would be closing off the West Bank and

Gazoo

Strip for 48 hours beginning at 11:59 p.m. Saturday for the upcoming Sukkot holiday. The army routinely seals off the West Bank on Jewish holidays, citing increased fears of attacks.
Posted by: trailing wife || 10/16/2016 00:00 || Comments || Link || E-Mail|| [249 views] Top|| File under:
Southeast Asia
Abu Sayyaf slays militiaman in Basilan
[Mindanao Examiner] Abu Sayyaf insurgents on Saturday ambushed a group of pro-government militiamen in Basilan province and killed one of them. Officials said the attack occurred in Sumisip town. The militias were traveling on a truck together with armed civilians when the rebels attacked them and triggering a brief gun battle.

This occurred just a day after security forces captured an Abu Sayyaf militant wanted in the brutal slaying of 15 coconut farmers in Basilan.

Police spokesman Rogelio Alabata said Marajol Taulani, alias Joel Gonzaga, was tracked down in the town of Imelda in Zamboanga Sibugay province. He said security forces seized five packets of crystal meth from Taulani, who is facing a series of criminal charges in Basilan.
Posted by: ryuge || 10/16/2016 00:00 || Comments || Link || E-Mail|| [198 views] Top|| File under: Abu Sayyaf
Syria-Lebanon-Iran
Kurdish armed group claims it killed 8 Iranian security forces in clashes
[RUDAW.NET] The Democratic Party of Iranian Kurdistan (PDKI) claimed Saturday that it killed eight local members of the Iranian Revolutionary Guards Corps (IRGC) and

maimed

others in

festivities

in northwestern Iran.

Friday's

festivities

happened when a team of PDKI fighters was making "a political and organizational patrol" in an area called Kota Rash in Saghez, Kurdistan province, the Kurdish rebel group said on its website.

It also said its guerrillas then left the area safely after the hour-long clash, without any casualties on its own side.

There was no immediate report of any such clash by the Iranian media.

The PDKI announced in March that it was giving up a two-decade ceasefire with the Iranian government and returning its guerrilla fighters to Iran, but vowed not to initiate hostilities unless attacked.

Since then, the PDKI has engaged in

festivities

against the Iranian security forces which have left dozens dead on both sides, with intense fighting in June and July.

With some 2,000 fighters based in remote bordering areas, mainly in the Kurdistan Region, the PDKI is historically considered the most formidable Kurdish military organization opposing the Iranian regime.
Posted by: Fred || 10/16/2016 00:00 || Comments || Link || E-Mail|| [184 views] Top|| File under: Govt of Iraq
Turkish-backed Syria fighters advancing on IS-held Dabiq: Erdogan
[AlAhram] Turkish-backed opposition fighters were advancing Saturday on the northern Syrian town of Dabiq with the aim of taking it from Islamic State (IS) militants, Turkey's president said.

"We are now advancing. Where? To Dabiq," President Recep Tayyip Erdogan said in televised comments in the Black Sea province of Rize.

Turkey launched an unprecedented operation inside Syria on August 24, helping Syrian rebels to rid its frontier of IS militants and Syrian Kurdish militia.

In the operation's early weeks, Jarabulus and Al-Rai became the first two major settlements to be captured from the IS.

The Syrian rebels, supported by Turkish planes and tanks, are two and a half kilometres (1.5 miles) from Dabiq, according to the British-based Syrian Observatory for Human Rights.

"Two hours ago, the rebels started their attack to control Dabiq. The rebels came from Al-Rai," it said.

Dabiq holds symbolic importance for IS because of a Sunni prophecy that states it will be the site of an end-of-times battle between Christian forces and Muslims.

The town itself has negligible military value compared with the strategic IS-controlled cities of Raqa in Syria and Mosul in Iraq.

Earlier this week, IS tried to downplay the advancing rebel forces in its Al-Naba online pamphlet, saying the major battle for the town was yet to come.

Anti-IS fighters and their Turkish backers "have amassed in Aleppo, announcing Dabiq as their major goal," and thinking they could score "a great moral victory against the Islamic State."

But "the great epic of Dabiq will be preceded by great events and apocalyptic omens," the pamphlet, published Thursday, said.

"These hit-and-run battles in Dabiq and its outskirts -- the lesser Dabiq battle -- will end in the greater Dabiq epic," the group added.

Dabiq is also the name of IS's sleek English-language magazine. Every new edition opens with a quote by Abu Musab al-Zarqawi, the late leader of IS's precursor, the Islamic State of Iraq.

"The spark has been ignited in Iraq, and its flames will grow until they burn the Crusader armies in Dabiq," he once said.
ISIS has stationed around 1,200 of its fighters there said the Observatory, a Britannia-based war monitor.
Posted by: trailing wife || 10/16/2016 00:00 || Comments || Link || E-Mail|| [239 views] Top|| File under: Sublime Porte
Would-Be Suicide Bombers Arrested in Beirut, FlyCam Equipped with Explosives Confiscated
[AnNahar] The General Security and the Army Intelligence were able to arrest two would-be

jacket wallah

s who had plans to blow themselves up at two religious locations in the southern suburbs of Beirut, As Safir daily reported on Friday.

One of the bombers was jugged
Keep yer hands where we can see 'em, if yez please!
by the General Security on October 5 at the Cola area in Beirut. During investigation, he confessed that he had been preparing to blow himself up within two days (Friday, October 7) inside one of the biggest mosques in Dahiyeh during Friday prayers, according to the daily.

The Army Intelligence arrested the second would-be suicide bomber.

It was clear to the

Sherlocks

that the handler of the two would-be suicide bombers was the same person -- an Islamic State
...formerly ISIS or ISIL, depending on your preference. Before that al-Qaeda in Iraq, as shaped by Abu Musab Zarqawi. They're very devout, committing every atrocity they can find in the Koran and inventing a few more. They fling Allah around with every other sentence, but to hear the pols talk they're not really Moslems....
"emir" in Syria's Raqa city -- and that he dispatched them at the same interval.

However the would-be bombers had no contact with each other, although they received the orders from the same handler, added As Safir.

At the same time, it was revealed that two groups provided the culprits with logistical support. They secured their transportation means and residence in

Leb

until the date of bombing.

Moreover, on Thursday at dawn, the General Security arrested in the area of Bhamdoun a group of eight people inside a warehouse that contained explosives and ammunition.

The warehouse belonged to a man who swore allegiance to the al-Nusra


...formally Jabhat an-Nusrah li-Ahli al-Sham (Support Front for the People of the Levant), also known as al-Qaeda in the Levant. They aim to establish a pan-Arab caliphate. Not the same one as the Islamic State, though .. ...


Front and who acted like a weapons trader.

He opted for selling ammunition and weapons to relatively every terrorist organization, said As Safir. The patrol found explosives and a FlyCam capable of carrying a small bomb.

The warehouse owner confessed during interrogation that he was selling explosives to several terrorist organizations, including the IS.

"If only you came yesterday, you would have found six FlyCams equipped with

kaboom

s," five of which were sold to al-Nusra, he said.
Posted by: trailing wife || 10/16/2016 00:00 || Comments || Link || E-Mail|| [235 views] Top|| File under: Islamic State
Who's in the News
29
[untagged]
10
Islamic State
5
Sublime Porte
4
Arab Spring
2
Govt of Pakistan
2
Govt of Iraq
1
Taliban
1
Govt of Saudi Arabia
1
Abu Sayyaf
1
Govt of Pakistain Proxies
1
al-Shabaab
1
Commies
1
Houthis
Bookmark
E-Mail Me
The Classics
The O Club
Rantburg Store
The Bloids
The Never-ending Story
Thugburg
RSS Links
Gulf War I
The Way We Were
Bio
Merry-Go-Blog
Hair Through the Ages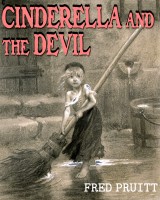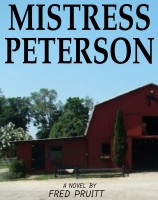 On Sale now!


A multi-volume chronology and reference guide set detailing three years of the Mexican Drug War between 2010 and 2012.

Rantburg.com and borderlandbeat.com correspondent and author Chris Covert presents his first non-fiction work detailing the drug and gang related violence in Mexico.

Chris gives us Mexican press dispatches of drug and gang war violence over three years, presented in a multi volume set intended to chronicle the death, violence and mayhem which has dominated Mexico for six years.
Click here for more information


Meet the Mods
In no particular order...


Steve White
Seafarious
Pappy
lotp
Scooter McGruder
john frum
tu3031
badanov
sherry
ryuge
GolfBravoUSMC
Bright Pebbles
trailing wife
Gloria
Fred
Besoeker
Glenmore
Frank G
3dc
Skidmark
Alaska Paul



Better than the average link...



Rantburg was assembled from recycled algorithms in the United States of America. No trees were destroyed in the production of this weblog. We did hurt some, though. Sorry.
18.205.246.238