Africa Horn
Iran diplomats face charges in Kenya for filming Israeli embassy
[ENGLISH.ALARABIYA.NET] Two Iranians and their Kenyan driver, who worked for the Iranian embassy in Nairobi, were charged on Thursday with collecting information for a terrorist act after filming the Israeli embassy, lawyers said.


So they can report that security is pretty tight, once they get out of jug.


Sayed Nasrollah Ebrahimi, Abdolhosein Ghola Safafe and driver Moses Keyah Mmboga "were found taking video clips of the Israeli embassy ... for the use in the commission of a terrorist act", according to a charge sheet produced in court.

The three men were in a car belonging to the Iranian embassy when they were locked away
Don't shoot, coppers! I'm comin' out!
on Tuesday, the court papers said. The diplomatic status of the two Iranians was unclear.

The Iranian embassy did not respond to requests for comment.

"My clients pleaded not guilty


"Wudn't me."


and have been detained by the ATPU (Kenya's Anti Terrorism Police Unit) for further interrogation," defense lawyer Cohen Amanya told

Rooters

after the men's court appearance.

Prosecutor Duncan Ondimu said the two Iranians were visiting Kenya but gave no further details.
They were detained in the capital, Nairobi after they had come from visiting Kamiti Prison where they saw two other Iranians who have been jailed for 15 years on terrorism charges.


Stopped to buck up fellow members of Iran's Revolutionary Guards Quds Force. Soon they'll be discussing their adventures daily over tea.
Update from The Times of Israel at 4:30 p.m. ET:

According to Iranian Foreign Ministry

front man

Bahram Ghasemi, the two men are "official lawyers of the justice ministry... who traveled to Nairobi on behalf of the families of two Iranian prisoners in Kenya for a legal follow-up."

Ghasemi said the arrest of the two lawyers had been the result of a "misunderstanding," and called for their immediate release.


Lawyers instead of spies and saboteurs? Should be easy enough to test.
Posted by: Fred || 12/02/2016 00:00 || Comments || Link || E-Mail|| [371 views] Top|| File under: Govt of Iran
Africa North
Army launches major attack in Benghazi
[Libya Herald] The army has this morning launched a major assault on the Ganfouda terrorist enclave in Benghazi. At least 20 tanks are reported to have been attacking from the west while LNA forces appear to be pressing forward all around the perimeter while naval vessels bombard from offshore.

The assault, which began this morning in torrential rain, has seen an unknown number of casualties. Among the injured is the 298 Tank Brigade's commander brigadier-general Naji al-Moghrabi.

The LNA says that it has destroyed the terrorists' only tank and has captured at least six

bad boy

s. It is claiming that it now controls more than 90 percent of Ganfouda.


Posted by: Fred || 12/02/2016 00:00 || Comments || Link || E-Mail|| [254 views] Top|| File under: Arab Spring
Fighting in Tripoli as pro-PC forces move to crush militants
[Libya Herald] Intensive fighting broke out in Tripoli


...a confusing city, one end of which is located in Lebanon and the other end of which is the capital of Libya. Its chief distinction is being mentioned in the Marine Hymn...


today in number of areas of the city in what appears to have been a pre-emptive strike by militias loosely linked to the Presidency Council to crush

gunnies

linked to grand mufti Sadek al-Ghariani, former Tripoli "prime minster" Khalifa Ghwell and the Libyan Islamic Fighting Group (LIFG).


LIFG was banned worldwide as an affiliate of al-Qaeda. The group has denied ever being affiliated with al-Qaeda, stating that it refused to join the global Islamic front Osama bin Laden declared against the west in 1998.


While casualty figures are unknown, a number of civilians are said to have been killed in Abu Sleem. There the local militia headed by local Abdul Ghani al-Kikli (also known as Ghneiwa) were involved in fighting against a number of Misratan and other units supporting Ghwell. Seven bodies were reported to have been taken to the neighbouring Hadba hospital.
Continued on Page 49
Posted by: Fred || 12/02/2016 00:00 || Comments || Link || E-Mail|| [327 views] Top|| File under: Arab Spring
Two explosions hit Benghazi Medical Center, no casualties
[Libya Observer] Two consecutive blasts have shaken the Benghazi Medical Center off the hinges causing considerable damage to the building and no casualties, the media office of the Benghazi Medical Center has reported.

The media office added on Thursday that "some terrorists" targeted the accommodation sections of the center with

bomb

s while patients were inside.

"This is not the first time the center comes under such attacks." The media office remarked.

It pointed out that all the patients in the center are fine, as measures to secure it along with its vicinity have been taken and investigation into the incident has already started by the relevant authorities.

Post-blast, there were orders by the center's administration not to allow any visits while it only allowed the medics to be there for the safety of all, the media office indicated.

Suitcase bomb attack inside Benghazi Medical Centre

[LibyaHerald] A bomb went kaboom! in a crowded area of Benghazi Medical Centre today which has been busy dealing with the

maimed

from the army assault on Ganfouda.

The device, thought to be in a suitcase, was left in a fifth floor lavatory. Four people

were maimed

in the blast and others were treated for shock, but there were no deaths. The bomb blew the lavatory apart and sent shrapnel and plaster scything down a corridor.

The hospital management put out a statement condemning the attack on a vulnerable location where staff were entirely focused on trying to care for the injured. Nevertheless, tighter security was now being put in place at the hospital.
Posted by: Fred || 12/02/2016 00:00 || Comments || Link || E-Mail|| [242 views] Top|| File under: Arab Spring
Tripoli Revolutionaries Brigade clashes with armed groups east of Tripoli
[Libya Observer] Armed

festivities

were reported wednesday dawn in Arada, eastern Tripoli


...a confusing city, one end of which is located in Lebanon and the other end of which is the capital of Libya. Its chief distinction is being mentioned in the Marine Hymn...


, after the Tripoli Revolutionaries Brigade attacked an armed force's building in the same area.

In a statement issued Thursday by the brigade, it said it ringed the armed force in within Arada area and clashed with its fighters, killing its commander and three fighters.

The brigade said the reason of the attack is that the armed force was involved in murders, banditry, kidnap and smuggling the illegal immigrants colonists despite the fact that the

gang

is part of the Central Security Department of the Interior Ministry.

"This armed force is a hub for criminal cells and organized murders in Tripoli." The Tripoli Revolutionaries Brigade added.

It added that one of its infamous murders is killing a man a month ago; in addition to stealing a money deposit for Madar Mobile Phone Company worth LYD 1.7 million a year and a half ago, let alone the robbery of a bank's car six months ago.

The Tripoli Revolutionaries Brigade, led by Haitham al-Tajouri, clashed with another armed force in Tripoli and took over military and administrative buildings it used to control, including the mail company building in al-Zawiya St. and Health Ministry in Firnaj district.


Posted by: Fred || 12/02/2016 00:00 || Comments || Link || E-Mail|| [266 views] Top|| File under:
Arabia
Aussie, French warships intercept arms for Houthis
London- Following a series of statements from the Arab Coalition and the United States, international confirmations on Iran arming Houthis in Yemen have been made.

This time, confirmations were given through a British institution as international investigators confirmed in a report released on Tuesday the presence of an arms route between Iran and Houthi rebels.

The report released by British-based Conflict Armament Research (Car) found that weapons seized from Iranian-made dhows by Australian and French warships in the Arabian Sea matched to arms captured from Houthis in Yemen.

The lot number of a Russian Kornet missile matched those of the same type found on the dhow intercepted by the French FS Provence ship in March 2016, and the serial numbers of both were "within the same sequence," the report stated.

Iran denied U.S. and Gulf accusations that it sends weapons to the Houthi rebels, and officials in Tehran said they only provide diplomatic support.

Analysis of the caches of anti-tank missiles, rocket launchers and other light weapons and small arms from the dhows that were bound for ports in Somalia, suggests they were "probably supplied with the complicity of Iranian security forces," Car said.

The presence of similar weapons in Yemen with the same lot numbers and serial sequences "supports the assertion that material on board the dhows was ultimately destined for Yemen, and likewise, that the material recovered in Yemen probably originated in Iran," said the report.

Stowed on the same dhow were also 2,000 new condition AKM-pattern assault rifles with sequential serial numbers, "which suggests that the rifles derived from a national stockpile, rather than disparate non-state sources."

Light machine guns found on both dhows had the same serial number sequences, "which suggests that the materiel derived from the same original consignment," the report added.

The Australian HMAS Darwin seized more than 2,000 weapons, including assault rifles and 100 Iranian-made rocket launchers. The French seizure included more than 2,000 assault rifles, 64 new Hoshdar-M Iranian-made sniper rifles and nine Russian-made anti-tank missiles.

The two ships, along with the U.S.S. Sirocco, are part of an international naval coalition that patrols the strategically important waters between Yemen and the Horn of Africa.

Photos of the intercepted dhows provided to Car – which is primarily funded by the European Union and tracks illicit weapons flows for the U.N. and government clients – showed they were manufactured by Al Mansoor, a shipbuilder in Iran located next to an Iranian Revolutionary Guard Corps base, the report said.

The "weapon pipeline" outlined by the report flows from Iran to a number of small transshipment ports in the semi-autonomous Puntland region of the Somali coast, on the tip of the Horn of Africa.
Posted by: badanov || 12/02/2016 00:00 || Comments || Link || E-Mail|| [571 views] Top|| File under: Houthis
Europe
Europe migrant colonist briefs

Spanish police arrest 2 Moroccans for suspected IS links

[IsraelTimes] Spanish police arrested two Moroccans for suspected links to the Islamic State group, including one who was allegedly studying intensely on the internet to carry out attacks against civilians, the Interior Ministry says.

A ministry statement says a Moroccan arrested in the central town of Aranjuez spent many hours viewing and spreading IS-related video material and displayed a fanaticism that fit the profile of a dangerous "lone actor" recruited to carry out attacks. The ministry says much of the material he received and sent concerned Osama bin Laden and four extremists who blew themselves up in Spain in 2004 following the Madrid train attacks.

It later says police arrested another Moroccan who had traveled to Turkey recently to join IS in Syria but was sent back by Turkish authorities.

Hungarian court sentences Syrian in migrant riot

[Ynet] A Hungarian court has sentenced a Syrian man to 10 years in prison for taking part in a Sept. 2015 riot after Hungary closed its borders to migrants and refugees. A court in the southern city of Szeged found the man, identified only as Ahmed H. and a resident of Cyprus, guilty of entering Hungary illegally and of using violence in an attempt to force police into letting in the migrants, considered an "act of terror." In July, the man's parents were part of a group also sentenced to prison for alleged rioting.

Dozens of police officers, migrants and some journalists were injured in clashes on Sept. 16, 2015, a day after Hungary closed off its border with Serbia with a fence protected by razor wire, stranding hundreds of migrants.


Deutsche Welle has more here.


Refugees Rehoused in Greece as Temperatures Drop

[AnNahar] Thousands of refugees and migrants will be relocated indoors from tent camps in Greece as temperatures fell below zero for the first time, the U.N. refugee agency said Thursday. The operation began Wednesday in the snow-covered foothills of Olympus, Greece's tallest mountain, to move around 1,000 members of Iraq's Yazidi minority, said UNHCR spokesman Roland Schoenbauer.

The Yazidis, many of them children, were taken to local hotels and flats rented with UNHCR funds which are already sheltering some 18,500 people nationwide.

There are over 60,000 refugees and migrants trapped in Greece


...most of whom are neither Yazidis nor actual Syrians, and even more of whom are not refugees...

after EU and Balkan countries further north shut their borders nearly a year ago. Most of them have applied for asylum to prevent their deportation back to Turkey and have spent months in the camps, where accommodation and sanitation is basic, especially on the islands bordering Turkey.

Belgium charges two over August attack claimed by ISIS

[AnNahar] Belgian authorities charged a woman and a man on Thursday with terrorism offenses over an August machete attack on two policewomen in front of a police station in Charleroi claimed by the Islamic State group. The assailant was identified only as K.B., an Algerian living illegally in Belgium. Belgian prosecutors said K.B., "had a criminal record but was not known for terrorism."

The prosecutor's office said 36-year-old Sabrina Z. and 37-year-old Farid L., who were detained in a series of raids on Wednesday, were charged by a Belgian judge who is investigating the attack in the southern city of Charleroi.

Three other people detained in the raids were released while another is still being held for questioning.

Police seized several bladed weapons, some of them similar to the one used in the attack, when they raided eight homes in the Charleroi area south of the capital Brussels.
Posted by: trailing wife || 12/02/2016 00:00 || Comments || Link || E-Mail|| [265 views] Top|| File under: Moslem Colonists
India-Pakistan
Ahle Sunnat Wal Jamaat's Karachi president detained by Rangers, says party official
[DAWN] A leader of banned Ahle Sunnat Wal Jamaat
...which is the false nose and plastic mustache of the murderous banned extremist group Sipah-e-Sahaba Pakistain, whatcha might call the political wing of Lashkar-e-Jhangvi...
(ASWJ) was detained in Bloody Karachi


...formerly the capital of Pakistain, now merely its most important port and financial center. It is among the largest cities in the world, with a population of 18 million, most of whom hate each other and many of whom are armed and dangerous...


on Thursday, according to party spokesperson.

ASWJ Karachi president Allama Rabnawaz Hanafi was apprehended by Pakistain Rangers Sindh from his residence in Khamosh Colony, Liaquatabad, said the party spokesperson Umer Mowavia.

There was no official confirmation of Hanafi's detention by the paramilitary force.

The party official said that they would 'cooperate' with institutions and would 'satisfy' them as they have any reservations. However,


nothing needs reforming like other people's bad habits...


he added that they had always condemned terrorism.

The ASWJ spokesperson accused that the provincial government has gone "berserk" and was allegedly targeting supposed political rivals.

The government has decided to tighten the noose around members of the banned
...the word banned seems to have a different meaning in Pakistain than it does in most other places. Or maybe it simply lacks any meaning at all...
organizations, under-observation suspects and human traffickers by cancelling their passports and blocking their national identity cards.
Posted by: Fred || 12/02/2016 00:00 || Comments || Link || E-Mail|| [270 views] Top|| File under: Sipah-e-Sahaba Pakistan
Iraq
Scot tells of fighting for Peshmerga against IS
[BBC] A Scottish soldier has returned home after months fighting alongside the Peshmerga against the so-called Islamic State (IS) in Iraq.

Former Queen's Own Highlander Alan Duncan was a volunteer fighter with the Kurdish force.

Since returning to Scotland, he has been questioned by police about his activities in Iraq. He told BBC Scotland that while he was prepared to fight IS, he would never encourage others to do the same. Mr Duncan volunteered to operate as a sniper with the Peshmerga.

He said his "war was over" once the fighting force joined with the Iraqi government army in efforts to take control of the city of Mosul from IS, or Daesh as Mr Duncan calls the group.

On his decision to volunteer, the British Army veteran said: "The Peshmerga have always been very democratic, secular, always been very pro-Western people.

"Daesh is an enemy that the world has not seen since probably the Nazis and the world is standing by doing nothing. "I felt I could help make a difference.

"Did I make a difference? Well, it is not up to me to say."
Posted by: Besoeker || 12/02/2016 14:18 || Comments || Link || E-Mail|| [403 views] Top|| File under: Islamic State
Mosul Offensive News
32 ISIS Turbans die in mine attacks as Militia prepares attacks

Nineveh (IraqiNews.com) More than 30 Islamic State militants were killed in landmines explosions thought to be caused by violent rainfalls at the town of Tal Afar as al-Hashd al-Shaabi forces prepare to storm another strategic ISIS stronghold.

A security source said heavy rains caused tens of landmines planted by the extremist group northwest of Tal Afar to explode, also submerging militants barracks. Rains also led to the explosion of a landmines cache, killing 32 militants.

The source said artillery forces are preparing to target ISIS havens making use of the weather conditions.

Al-Hashed al-Shaabi forces spokesperson said Thursday that the militia started to encircle the town of Tal Abta, Mosul, preparing to storm it and engage with Islamic State militants.

Ahmed al-Assadi said the militia is on the outskirts of Tal Abta, surrounding it from all directions except for the southern area. He predicted to invade the town on Thursday or Friday.

Assadi said information obtained by al-Hashd al-Shaabi reveal that ISIS members had fled the area after setting fire to their barracks and important archives.

The anticipated siege on Tal Abta is hoped to totally isolate the town of Tal Afar.
Posted by: badanov || 12/02/2016 00:00 || Comments || Link || E-Mail|| [337 views] Top|| File under: Islamic State
Anbar Antics: 11 die


2 die as bombers target 80 transmission towers

Anbar (IraqiNews.com) Iraqi Ministry of Electricity announced on Thursday, that two members of the engineering teams were killed, in one of the fiercest attacks that targeted 80 electricity transmission towers using dozens of bombs in Anbar Province.

The ministry said in a brief statement that its maintenance teams were attacked by bombs in the area of Albu Bali, east of Ramadi, resulted in the killing of two members of army engineering teams.

The supply line between Fallujah and east of Ramadi was fiercely attacked by terrorists, resulting in the collapse of more than 80 electricity towers, due to the emplacement of large numbers of improvised explosive devices, the statement added.

Spokesman for the ministry, Mossab al- Mudares said that this attack is the third of its type in the few previous days, and pointed out that there is a large number of IEDs between towers No. 71 and 72, and towers No. 70 and 71.

Iraqi airstrike destroys explosive factory

Anabr (IraqiNews.com) The Army's 7th Brigade Command in Anbar Province announced on Thursday destroying an explosives factory and killing nine members of the Islamic State group by an international coalition air strike, in western the province.

The Command said in a press statement, "The international coalition air force bombarded an explosives factory in Anah city (190 km west of Ramadi), destructing it completely."

"The bombardment also resulted in the killing of nine members of the Islamic State group inside the factory," the statement added.

Security forces finished their preparation, backed by the tribal fighters, to liberate the city of Anah in western Anbar.

Posted by: badanov || 12/02/2016 00:00 || Comments || Link || E-Mail|| [229 views] Top|| File under: Islamic State
Baghdad Bomb and Bullet Bulletin


Civilians wounded in bomb attack in Sadr City

Baghdad (IraqiNews.com) Several civilians were wounded on Thursday when two sticky bombs exploded under two vehicles in east and central Baghdad, a security official has said.

Interior Ministry spokesperson Saad Maan said in a statement that the bombs went off at the city of al-Sadr, east of Baghdad, and bab al-Sheikh at central Baghdad.

Baghdad recurrently witnesses suicide bombings and booby-trap explosions, The violence surged with Islamic State militants taking over large areas of the country.

Since 2014, violence surged in Iraq with the Islamic State militants taking over wide areas of the country, and the United Nations said earlier this month that 58000 people died since then. UN statistics say 3150 Iraqis were either killed or wounded in violence during October alone, with Baghdad marked as the most hit.

Observers believe ISIS have begun to target several areas across Iraq to divert security focus on Mosul, where the group fights to defend its last bastion in Iraq under the brunt of continuous advancements by Iraqi government and popular troops.

On Wednesday, the Ministry of Defense said it apprehended a three-member terrorist cell affiliated with ISIS's so-called "State of Baghdad". It said it found IEDs, explosive belts, hand grenades and cell phones in their possession.

"That group was intending to target citizens at marketplaces and shopping areas in some regions of Baghdad," a ministry statement said.

Drivers of UN vehicles kill 2 in Baghdad

Baghdad (IraqiNews.com) ِAn Iraqi parliamentarian accused on Thursday drivers of a United Nations-owned vehicles of hitting two people dead in Baghdad before fleeing.

Kamel al-Ghariri said in statements that UN cars rammed into two cars parked outside the Green Zone, killed a young man and a woman before running into the Green Zone "before finding out the international institution they belonged to. His statements did not mention the exact time of the incident.

"Following up on the issue, and asking about monitoring cameras at the area, officials there said they had been switched off," he said. "Is it possible that cameras at such a vital street be kept off?".

The two victims belonged to the cities of Yarmouk and Najaf, according to Ghariri, who held security authorities fully responsible for not operating the cameras and allowing cars into the Green Zone without knowing their destination, as he put it, vowing to champion an investigation of the incident at parliament.

1 dies in bomb attack in Abu Graib

Baghdad (IraqiNews.com) One person was killed and four others were injured in a bombing that targeted a cattle market west of Baghdad.

A source was quoted by Waradana.net as saying that the IED targeted a popular cattle market in Abu Gharib, adding that security cordoned the area off.

Earlier on Thursday, Interior Ministry spokesperson Saad Maan said in a statement that another explosion killed one person at al-Shaab district, north of Baghdad. He aso stated that several people were wounded when two bombs exploded in two cars in al-Sadr city and Bab al-Sheikh.

No party claimed responsibility for the bombings, but Islamic State militants had claimed earlier explosions in the capital and other Iraqi cities.

Since 2014, violence surged in Iraq with the Islamic State militants taking over wide areas of the country, and the United Nations said earlier this month that 58000 people died since then. UN statistics say 3150 Iraqis were either killed or wounded in violence during October alone, with Baghdad marked as the most hit.

Observers believe ISIS have begun to target several areas across Iraq to divert security focus on Mosul, where the group fights to defend its last bastion in Iraq under the brunt of continuous advancements by Iraqi government and popular troops.

2 die in four bombing in al-Shaab

Baghdad (IraqiNews.com) Baghdad Operations Command revealed on Thursday, that nine persons have been either killed or wounded in four different blasts in al-Shaab area, northeast of Baghdad.

The command said in a press statement, "Four improvised explosive devices exploded, this morning, at al-Shaab area, northeast of Baghdad, killing two persons and wounding seven others."

"Security forces rushed the area of incident and transferred the wounded to a nearby hospital, and the bodies to the forensic medicine department," the statement added.
Posted by: badanov || 12/02/2016 00:00 || Comments || Link || E-Mail|| [269 views] Top|| File under: Islamic State
Israel-Palestine-Jordan
3 Israeli Arabs jailed for trying to start IS cell
Truly it is said that Israel is blessed in the caliber of her enemies. Dear Reader, you'll want to put down all beverages before reading any further.

[IsraelTimes] Would-be

holy warriors

inspired by radical group, were planning several attacks.

Three Israeli Arabs were sentenced to jail terms of 30 to 60 months on Thursday for planning attacks on Israelis and supporting the Islamic State
...formerly ISIS or ISIL, depending on your preference. Before that al-Qaeda in Iraq, as shaped by Abu Musab Zarqawi. They're very devout, committing every atrocity they can find in the Koran and inventing a few more. They fling Allah around with every other sentence, but to hear the pols talk they're not really Moslems....
Muhammad Sharif, 23, and Muhammad

Gazoo

lla, 24, both from the village of Yafa an-Naseriyye, near Nazareth, were given 60 months behind bars and 18-month suspended terms for a list of offenses including membership in an illegal association, weapons possession, firing in a residential area and conspiracy to commit a crime.



Gazoo

lla had already been handed a two-and-a-half-year jail sentence for other offenses, including attempted arson.


So he didn't succeed at that, either? At least in prison he'll get three hots and a cot every single day, unlike the fate of a man of his cleverness on the outside.

Ahmed Halil Ahmed of Nazareth was given a 30-month sentence for conspiracy to commit a crime, to be served out in addition to a life term he is currently serving for the 2010 murder of Jewish taxi driver Yefim Weinstein. He was also handed a 12-month suspended sentence valid for three years.


So he started out already in prison, then made it worse without actually accomplishing anything. Truly a genius.

A fourth defendant, Ahmed Mahajna, is to be sentenced separately following his request to change his testimony.
The four, tossed in the slammer
Don't shoot, coppers! I'm comin' out!
in September 2015, formed part of a seven-man cell operating in northern Israel.

Sharif and Mahajna's links to Islamic State were influenced by their acquaintance with, and the defection of, three other men from their village -- Hamza Majamseh, Muhammad Knanah and Muhammad Kilani -- to Syria in October 2014 to join the ranks of the group. Majamseh returned to Israel in October 2014 and was arrested. The other two are presumably still fighting for IS.


...unless they've been killed, of course. ISIS seems to assume all Israeli Arabs are Mossad spies.

In his decision, Judge George Azoulay of the Nazareth District Court set out the complicated twists and turns of the often bumbling attempts by members of the group to set up an IS cell in Israel.

These included a bid -- ultimately unsuccessful -- by Ahmed, while behind bars, to get Gazella to buy him an M16 rifle "with attachments" for up to NIS 50,000 ($13,000).


What would he be able to do with such a thing? It's not as if it could be smuggled into an Israeli prison.

Gazoo

lla was assisted in that task by Mahajna, but their efforts came to nothing because the cash was not available when the right gun, at the right price, came up.


To be fair, it's an awful lot of money and he is in an Israeli prison. He wasn't going to earn it while working in the prison laundry.

Sharif and Mahajna established contact through Facebook with the three friends who had gone to Syria, receiving photographs of them posing with weapons and rockets. The three suggested that Sharif and Mahajna join them, but

Gazoo

lla advised them against doing so.


"C'mon guys, everybody knows Shin Bet monitors social media. You're going to get us all in trouble -- and then they'll knock over the house of my mother."

Kilani suggested that Sharif carry out a military operation in Israel on behalf of IS, promising that if Sharif and Mahajna did carry out an attack, he and Knanah would return home to Israel to open an IS front.

Kilani said he would like to come back to Israel and blow himself up with an explosives belt.


I think we all would like that, since he seems to have forgotten the objective of blowing up others, as well.

Gazella was in favor, and he, Sharif and Mahajna began watching IS-related films and developing support for the idea of an Islamic state.



Gazoo

lla let Sharif and Mahadjna practice shooting on his pistol, which he said he had acquired for the purpose of "jihad." The two novices obtained 20 bullets from one of Mahajna's uncles.


"We'll have enough left over to kill us a dozen Juices at least, Mahadjna!"

Gazoo

lla also suggested that the two novices start to raise and sell parrots to make money to buy the weapons they would need for their mission, a scheme that the two agreed to.


They started with the prettiest chicken eggs to be found in the market, because parrot eggs were not sold there.

The developing cell considered several options for a terror attack, including shooting at an Israeli army base,


...with what remained of those twenty bullets...

attacking a police jeep and even setting a business on fire for selling alcohol.

They set up watch at several locations, to scout out a jeep that they could attack and restaurants that they could set on fire.

In the end, the group was arrested before it could carry out any attack.


Insh'allah. He must be offended that such as these presume to think themselves his most beloved.
Posted by: trailing wife || 12/02/2016 00:29 || Comments || Link || E-Mail|| [344 views] Top|| File under: Islamic State
Syria-Lebanon-Iran
Syrian regulars capture new area in Aleppo
[al-Manar] Syrian army took full control of the "youth housing" adjacent to scientific research center in the eastern neighborhoods of the city of Aleppo after clashes with armed groups, leaving a number of gunmen killed or injured.

The army also responded to an attack by the armed groups on his stations off the power company in Sheikh Saeed south of Aleppo, and inflicted them casualties in material and personnel.
Posted by: badanov || 12/02/2016 00:00 || Comments || Link || E-Mail|| [256 views] Top|| File under: Govt of Syria
Rooshuns, Syrians committed war crimes
Not if they win they didn't


[ARA News] Aleppo – The Russian-Syrian coalition committed war crimes during a month-long aerial bombing campaign of opposition-controlled territory in Aleppo in September and October 2016, killing over 440 civilians, Human Rights Watch said today.

The Violations Documentation Center, a Syrian civil monitoring organization, documented that the bombing campaign killed more than 440 civilians, including nearly 90 children.

During the month-long bombing campaign, Syrian military forces surrounded opposition-held eastern part of Aleppo city.

Although Syrian and Russian authorities declared that civilians and fighters could leave through designated corridors, very few did.

Syrian and Russian authorities and armed opposition groups blamed each other for the civilian casualties.

"Whatever the reason, the Russian-Syrian coalition should have taken precautionary measures to avoid and minimize civilian casualties when attacking armed opposition groups," Human Rights Watch said.

Airstrikes often appeared to be recklessly indiscriminate, deliberately targeted at least one medical facility, and included the use of indiscriminate weapons such as cluster munitions and incendiary weapons, the human rights group reported.

Satellite imagery that Human Rights Watch analyzed have shown more than 950 new distinct impact sites consistent with the detonation of large high explosive bombs across the area during the month.

"Using that amount of firepower in an urban area with tens, if not hundreds, of thousands of civilians predictably killed hundreds of civilians," said Ole Solvang, deputy emergencies director at Human Rights Watch.

"Those who ordered and carried out unlawful attacks should be tried for war crimes," Solvang stressed.

HRW has also documented armed opposition groups' attacks against government-controlled western Aleppo.

"Deliberate or reckless attacks against civilians and civilian objects, including hospitals, committed with criminal intent are war crimes," HRW said.

UN Secretary-General Ban Ki-moon told the Security Council on September 28, that those using indiscriminate weapons in Aleppo "know they are committing war crimes."
Posted by: badanov || 12/02/2016 00:00 || Comments || Link || E-Mail|| [313 views] Top|| File under:
2 Syrian rebels die in Turkish airstrike in Manbij
[ARA News] Manbij – Michael Israel from California and Anton Leschek from Bielefeld
were killed in a Turkish airstrike on November 24. The two men were foreign volunteers, serving in the Syrian Democratic Forces (SDF).

"Michael and Anton were martyred on November 24 as a result of Turkish airstrikes on western Manbij," the SDF leadership told ARA News. "The SDF-led Manbij Military Council continues to put up fierce resistance against the occupying Turkish Army and its affiliated terrorists."

Dozens of international volunteers joined the campaign to liberate Manbij city in May, fighting alongside local Kurdish, Arab and Turkmen soldiers. Several of the volunteers were killed fighting Islamic State (ISIS) jihadists in the city's urban warrens.

"In Manbij city, three volunteers from the US, and two others from the UK and Slovenia were martyred alongside their fellow freedom fighters," the SDF told ARA News. Michael is the fourth American volunteer to die in the ranks of the SDF.

"Coming from around the world, it was of great importance to them to cut the transfer route of Daesh terrorists from Manbij to Turkey and then to Europe," the Manbij Military Council told ARA News, employing an Arabic acronym for ISIS. "For that, they were ready to sacrifice their lives."

Michael Israel was an American, known to his companions by the nom de guerre Robîn Agirî. He joined the SDF in July, declaring that he was "here to protect the peoples' revolution in Rojava and fight the enemies of the struggle."

Anton Leschek was a German, known to his Kurdish comrades by the nom de guerre Zana Ciwan. Upon joining the SDF, he declared that it is "a true fight in Rojava for me, because here people neither surrender to tyranny nor to terror; I will support this democratic revolution to the end."

Several SDF fighters expressed their grief at the death of Israel and Leschek. "We were taking a small village when we got hit by Turkish jets in the night. Two of my friends, Leschek and Michael, were killed along with many others," a foreign volunteer explained.

Undeterred, the volunteer declared that he was "staying to finish out my six month [tour]."

"It's with a heavy heart that I learned today that heval Michael Israel passed away, fighting ISIS as a volunteer," another international volunteer said, using a Kurdish word for comrade.

"Michael was a man of extremely powerful convictions; an inspiring, idealistic fighter who struggled unlike any other for a better world," the volunteer continued. "Michael spent his whole life fighting systems of injustice that deny peace, and trekked the states spreading awareness against the Iraq war."

"He conferred his experiences and lessons from both Syria and the states with everyone. He died the very way he lived and his legacy is an example of how a true revolutionary should be. History will exalt him as one of the greatest of our generation," the volunteer eulogized.

Somberly concluding, Michael's companion said: "He taught me a lot, I'll never forget him. Rest in power heval."


Video report at the link
Posted by: badanov || 12/02/2016 00:00 || Comments || Link || E-Mail|| [295 views] Top|| File under: Sublime Porte
Terror Networks
The Beatings Will Continue: Iraqi and Syrian Editions


15 kidz die in ISIS sniper attacks in Mosul


Evil bastards gotta be evil


Nineveh (IraqiNews.com) Islamic State snipers killed 15 children while they were attempting to flee towards locations taken over by Iraqi security forces in Mosul, according to a security source.

"ISIS snipers killed 15 kids belonging to Mosul refugees who were heading to security forces," the source told Alsumaria News, but did not clarify the time frame for the alleged killings.

"ISIS gangs have used the most horrific means of killing with the migrating people of Mosul, targeting them with IEDs, sniping their children to prevent them from leaving town and using them as human shields," the source said.

Iraqi government forces, backed by tribal militias and US-led aircrafts, have been successfully liberating several villages around Mosul as part of a wide-scale operation that launched mid October to retake the city from ISIS. The forces commanders, while claiming daily victories, admit that the existence of civilians in the city, many of whom are reportedly used as human shields, have slowed down the pace of operations.

UN adds 2 camps for refugees in Mosul

Baghdad (IraqiNews.com) The United Nations High Commission for Refugees has added two more camps for displaced families from the city of Mosul, bringing the total to six.

The United Nations Assistance Mission in Iraq said in a statement that the UNHCR inaugurated last week al-Alam camp, near the Tikrit, Salahuddin province. It said the area had admitted 180 projected to increase.

Amala camp is also expected for inauguration next week near Tal Afar, according to UNAMI.

The opening of the two new facilities comes as the rest of camps reached their maximum capacity.

The current number of refugees from Mosul stands at at least 73000, according to UN statistics. The refugees are escaping violent battles back home between Islamic State militants and Iraqi troops seeking to liberate the city from the extremist group's hold.

The United Nations had predicted before the launch of operations that one million people would leave homes in Mosul due to fighting.

It said in a recent report that a half of children in Mosul are unable to get clean potable water as the main supply line to the city was destroyed in battles.

3 civilians die in ISIS mortar attacks

Nineveh (IraqiNews.com) Three civilians were killed on Thursday when a mortar missile landed on their homes in al-Bakr district in Mosul.

Shafaaq news website quoted a source as saying that three others were injured in the incident.

Iraqi forces and popular militias had liberated the district two days ago, but ISIS has been used to shell areas it lost to the forces, causing civilian deaths on some occasions.

Iraqi forces, assisted by popular militias and a US-led international coalition's jets, continue to engage with ISIS militants in Mosul, Iraq's second largest city, as part of a major campaign to force the extremist group out of Iraq.

In a related context, Abdul Wahab al-Saedi, a senior commander at the army's anti-terrorism force, said his forces continue to clear several liberated areas from explosives planted by ISIS and comb the regions for any remaining ISIS elements.

A source told Shafaaq that the forces urged citizens through loudspeakers to remain at home.

200 families return to Namrud

Nineveh (IraqiNews.com) 200 displaced families have returned to the liberated area of Namrud and nearby villages, after being liberated by the security forces and al-Hashd al-Shaabi.

Head of Namrud area, Ahmed Obeid al-Eissa, said in a press statement, "200 displaced families returned to their areas in al-Namrud vicinity, southeast of Mosul, after being fully liberated by the army's 9th Armored Brigade and Nineveh Plain's forces," adding that, "These forces secured the entrances and exits of the area and removed IEDs from it."

"The names of majority of families were checked to prevent the return of terrorist to the area," al-Eissa added. "There is a joint cooperation between al-Hashd al-Shaabi and security forces to guarantee the return of all displaced families," Eissa explained.

In 23 November 2016, the 37th regiment of the 9th armored brigade cleansed the area of Namrud, southeast of Mosul, from adhesive and improvised explosive devices, and dismantles nearly 240 IEDs so far.

Aleppo risks becoming graveyard

[AlArabiya] A top UN envoy on Wednesday pleaded with the Security Council to help break the siege of Aleppo, warning that residents of the Syrian city were at risk of extermination.

"For the sake of humanity we call on -- we plead -- with the parties and those with influence to do everything in their power to protect civilians and enable access to the besieged part of eastern Aleppo before it becomes one giant graveyard," said Stephen O'Brien, the UN under-secretary-general for humanitarian affairs.

O'Brien, speaking to a special Security Council session by video-link from London, said that the clock was ticking on the city as the winter set in.

Residents have been reduced to scavenging for food, hospitals are not functioning after repeated military strikes and an estimated 25,000 people have fled eastern Aleppo since Saturday alone, O'Brien said.

O'Brien said that aid convoys were ready to roll in from Turkey and western Aleppo but that they needed an end to the siege and protection for civilians.

"These are neither new nor complicated demands -- those common threads of humanity that we all have a responsibility to rally around," he said.

"Those parties that can't or won't live up to their basic obligations should know that they will one day be held accountable for their actions," he said.

The eastern part of Aleppo has been a key rebel stronghold since 2012, with government forces determined to wrest control.

More than 250,000 people had been living in the eastern neighborhoods when the government laid siege four months ago.

Syrian President Bashar al-Assad has enjoyed diplomatic support from Russia, which has also intervened militarily to boost the campaign for Aleppo.

O'Brien said he faced the persistent question as he traveled -- "Why on Earth can the Security Council not come together to unite to put a stop to this suffering?"

"The people of Syria have suffered far too much for far too long," he said.

He urged the Security Council not to lose sight of another 700,000 people besieged in other areas, notably around Damascus.

Civilians flooding out of Aleppo

[AAWSAT] "There are still corpses in the streets, there are wounded people everywhere and hunger is killing those civilians that remain. I do not know if the term "humanitarian disaster" is sufficient to describe the situation of the city, but the reality is worse than can be described in words."

The above is a description of the situation in the eastern neighbourhoods of Aleppo that is situated in northern Syria. The description was made by a prominent Syrian opposition activist named Hadi Al-Abdullah and he gave this account five days after the Syrian regime and its allies launched a major offensive on the city through which they were able to make advances into the areas that have been controlled by the Syrian opposition since 2012.

Al-Abdullah said that opposition factions remain devoted to fighting but said that "all options remain open" with regards to the possibility that they might accept to withdraw at a later time or continue with the fighting. He added that "there are a number of reasons for the opposition's withdrawal in the city; the most prominent of these is the unprecedented bombing in the south, the fact that hospitals have been bombed and taken out of service as a result and wounded people are unable to leave for treatment. This has led to the collapse of both citizens and fighters' morale, and has naturally led to withdrawal from some neighbourhoods. He continued by saying "As for talk of the military fall of the city, this is incorrect considering that the regime does not control more than 18% of Aleppo".

The director of the Free Aleppo Health Directorate Abdelbasset Ibrahim said in a statement to Asharq Al-Awsat that "the situation in the city is going from bad to worse" and pointed out that "the wounded are dying in the streets because we are unable to save them". He continued by saying "More than 50 women and children were killed in one place."

Another mass grave uncovered in Mosul


Via NY Times


Hamam al-Alil, Iraq- The battle was over in Hamam al-Alil, Iraq, an old spa resort town that the country's security forces had wrested from ISIS a few days ago, but one Iraqi soldier was still on a very personal mission.

The soldier, Zaman Mijwal, was looking for his older brother, Munther, a former policeman he described as "a quiet man, a poor man," who lived in a nearby village but hadn't been heard from in weeks.

Mr. Mijwal's circuit had taken him to a stretch of road flanked by two dirt fields. He pointed to one side, where decaying, headless corpses were lying in heaps of trash on a barren plot of land that had once been a shooting range for the Iraqi Army.

"He may be there," he said.

He pointed to the other side of the road, just an expanse of earth that looked freshly moved.

"Or he may be there."

With every mile of territory the Iraqi security forces retake from ISIS, it seems another mass grave is uncovered. It has become nearly ritual, and despairingly regular.

The legacy of the mass grave in Iraq is long, stretching back further than ISIS to the times of Saddam Hussein's industrial-scale killings. It is the horrible symbol of what has been for decades a gut-wrenching constant of Iraqi life: the disappearance of loved ones into the machinery of despotism.

For Iraqis, ISIS, for which the mass grave is as much a part of the group's infrastructure as makeshift prisons and slaveholding houses, is just a new form of tyranny with direct links to Mr. Hussein's regime. Many former Baathist officers from Mr. Hussein's security forces populate the top ranks of ISIS, mimicking the former dictator's tactics.

Lately, with ISIS under pressure from Iraqi security forces, the group's cruelty has gone into overdrive: Many of the mass graves recently uncovered, the biggest of which was in Hamam al-Alil, contain the bodies of local men. Most of the buried were former members of the security forces who were executed only in recent weeks, after the campaign for Mosul began.


More at the link
Posted by: badanov || 12/02/2016 00:00 || Comments || Link || E-Mail|| [287 views] Top|| File under: Islamic State
Who's in the News
29
[untagged]
11
Islamic State
4
Arab Spring
3
Govt of Syria
2
Govt of Iran
2
Govt of Saudi Arabia
2
Govt of Pakistan
2
Sublime Porte
1
Sipah-e-Sahaba Pakistan
1
Houthis
1
Govt of Iraq
1
Govt of Pakistain Proxies
1
Moslem Colonists
Bookmark
E-Mail Me
The Classics
The O Club
Rantburg Store
The Bloids
The Never-ending Story
Thugburg
RSS Links
Gulf War I
The Way We Were
Bio
Merry-Go-Blog
Hair Through the Ages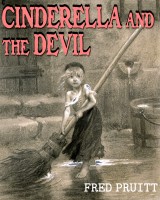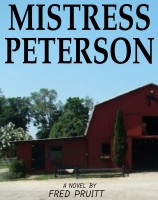 On Sale now!


A multi-volume chronology and reference guide set detailing three years of the Mexican Drug War between 2010 and 2012.

Rantburg.com and borderlandbeat.com correspondent and author Chris Covert presents his first non-fiction work detailing the drug and gang related violence in Mexico.

Chris gives us Mexican press dispatches of drug and gang war violence over three years, presented in a multi volume set intended to chronicle the death, violence and mayhem which has dominated Mexico for six years.
Click here for more information


Meet the Mods
In no particular order...


Steve White
Seafarious
Pappy
lotp
Scooter McGruder
john frum
tu3031
badanov
sherry
ryuge
GolfBravoUSMC
Bright Pebbles
trailing wife
Gloria
Fred
Besoeker
Glenmore
Frank G
3dc
Skidmark
Alaska Paul



Better than the average link...



Rantburg was assembled from recycled algorithms in the United States of America. No trees were destroyed in the production of this weblog. We did hurt some, though. Sorry.
34.234.76.59