Afghanistan
Taliban Attacks Baghlan-Kunduz Highway, Kills Civilian
At least one civilian was killed when a group of Taliban fighters attacked part of Baghlan-Kunduz Highway and opened fire on passengers' vehicles, local officials said on Friday.

According to the officials, the incident took place in Shash Sarak area in Baghlan-e-Markazi district of the province on Friday morning.

The victim was a driver, the official said, adding that the Taliban took away a Surf vehicle with its passengers following the attack.

Taliban yet to comment on the report.
Posted by: badanov || 12/17/2016 00:00 || Comments || Link || E-Mail|| [291 views] Top|| File under: Taliban
Africa North
Mossad blamed as Tunisian scientist 'with Hamas ties' killed near his home
[IsraelTimes] Senior Tunisian journalist says Israeli intelligence was tracking Mohammed al-Zoari, who helped terror group build drones.

Mohammed al-Zoari, an aviation scientist and engineer with links to Paleostinian terror group

Hamas, always the voice of sweet reason,

, was

rubbed out

at point-blank range on Thursday in the Tunisian city of Sfax, Hebrew outlets quoted Arabic media as saying Friday evening.

According to reports on Israel's Channel 10 and Army Radio, unknown assailants shot Zoari, who was said to have helped Hamas develop unmanned drones, multiple times when he was sitting in his car near his home.

The reports said between three and seven bullets were found in his body.

According to Channel 10, a senior Tunisian journalist said the Israeli spy agency Mossad had been tracking Zoari for quite some time, and was responsible for his

liquidation

.

Israel's Channel 2 news said Zoari was reported to have received death threats because of his Paleostinian terror links.

However,


by candlelight every wench is handsome...


Channel 2 also quoted Tunisian security officials as saying that the investigation of the death did not currently suggest an

liquidation

by a foreign intelligence agency.

There was no official Israeli response to the reports.

The Tunisian interior ministry tossed in the slammer
Don't shoot, coppers! I'm comin' out!
five nationals on allegations of involvement with the killing, Channel 10 reported.

Zoari was known for his ties with Hamas and was credited with helping the group develop unmanned aerial vehicles. Channel 2 showed footage of him working on what appeared to be small drones.

Later Friday, a senior Hamas official, Mushir al-Masri, told a Tunisian radio station that "the Zionist enemy" was the only party likely to benefit from the

liquidation

of Zoari, and that Mossad had a long history of killing experts with capability to develop military technology, especially those related to developing UAVs.

Israel does not want such capabilities to reach Paleostinian organizations in

Gazoo

, Masri said, according to Israel Radio. He did not confirm Tunisian reports that Zoari was tied to Hamas.
Posted by: trailing wife || 12/17/2016 06:20 || Comments || Link || E-Mail|| [443 views] Top|| File under: Hamas
Libyan militias fighting it out in Tripoli
Tripoli, 16 December 2016:

There were heavy clashes today in Tripoli's Hay Al-Akwah area, by the elevated Airport Road next to the Abu Sleem district.

According to reports they started after an armed group tried to take the area from the so-called Abu Sleem Central Security Force, headed by Abdul Ghani Kikli (also known as Ghneiwa). This in turn had supposedly followed the arrest by Ghneiwa's forces of a man allegedly involved in robbery and murder.

After armoured vehicles were deployed to the area it returned to Ghneiwa's control. The elevate section of the Airport Road remain closed for some time, however.

However, in an increasingly common military chain reaction in Tripoli, when one group moves all others move, largely to secure their territory. This appears to have again been the situation in the city today. There were unconfirmed reports of shots fired in Tajoura.

The city's various militias are seen as nervous after Khalifa Hafter's call this week to the Libyan National Army to be ready to march on Tripoli.


Posted by: badanov || 12/17/2016 00:00 || Comments || Link || E-Mail|| [253 views] Top|| File under:
Libyan Airport Strike News
Random gunshot hits Afriqiyah airbus at Mitiga


Nothing cures the Wedding Bell Blues like a few bursts from the trusty, rusty AK, right fellas?


[Libya Herald] One of Afriqiyah Airways airbuses is reported to have been damaged by random gun fire. Shots are said to have hit the main body of the aircraft. According to reports, the plane is currently being examined to assess the extent of the damage.

There are unconfirmed suggestions thatthe shots were fired during a nearby wedding celebration.

Some six Afriqiyah aircraft were damaged and one completely burnt out in July 2014 when Libya Dawn forces attacked Tripoli international airport and destroyed the place. Some were subsequently repaired.

Baggage handlers strike hits all airports except Mitiga

[Libya Herald] The Libyan Ground Services Company has suspended its operations at all airports except Tripoli's Mitiga airport after baggage handlers went on strike over a year of unpaid salaries.

A month ago, baggage handlers at Misrata suspended industrial action the started the previous week over the salaries' issue, giving the company until 15 December to sort it out. Otherwise, they warned at the time, they would ensure a nationwide strike.

The suspension of work, which puts a stop to flights in and out of Labraq, Misrata, Tamenhint, Tobruk and Zuwara comes despite efforts by the Presidency Council (PC) to avert a strike. Four days ago, PC Deputy president Ahmed Maetig wrote to the acting finance minister ordering him to pay the handlers their back salaries. This has not happened so far, although it is not clear if Mitiga handers have been paid.

International flights in and out of Mitiga are operating normally.
Posted by: badanov || 12/17/2016 00:00 || Comments || Link || E-Mail|| [282 views] Top|| File under:
Hafter calls on troops to be ready to liberate Tripoli
Well, there's "liberation" and then there's whatever these jamokes do.


[LibyaHerald] The head of the Libyan National Army, Field Marshal Khalifa Hafter, has called on officers and soldiers to be ready for the offensive to free Tripoli. He was speaking to members of the LNA. A top LNA official confirmed to the Libya Herald this evening that Hafter had made the call.

Exactly what sort of offensive Hafter intends was not stated. He has previously stated that he would never go to Tripoli if it involved a fight. However, although there are reports of him being in contact with some forces in the capital, it is generally thought that any attempt by LNA forces to take Tripoli will unite the currently divided militia forces there against them.

For the past two and a half years Hafter has been regularly predicting the liberation of Benghazi.

Hafter also spoke about the rape case in Tripoli, saying that he had been deeply upset by it, as if it had affected him personally.
Posted by: badanov || 12/17/2016 00:00 || Comments || Link || E-Mail|| [293 views] Top|| File under:
Africa Subsaharan
11 Burkina Faso effectives die in small arms attack
[al-Manar] Eleven Burkina Faso soldiers were killed Friday in what local authorities said was the biggest ever 'jihadist' attack on the army, at a base near the restive border with Mali.

"We lost 11 of our men in the attack this morning in Nassoumbou … the biggest jihadist attack ever perpetrated" against the army, the high commissioner of Soum province, Mohamed Dah, told AFP by phone.

Two more men were missing after around 40 'jihadists' riding pick-up trucks and motorbikes attacked the base some 30 kilometers from the Burkina-Mali border, he added.

"They were heavily armed with Kalashnikovs and rocket-launchers. They opened fire at the depots, the tents and set fire to some of the vehicles," he added.

A security source who asked not to be named said the assailants were wearing turbans and waving black flags.

The army, which said in a statement that the Nassoumbou base had been attacked in the morning, said it had sent reinforcements.

"We have launched a hunt and a more detailed toll with be provided," a security source said.

Troops at the Nassoumbou base are part of a 600-strong anti-terrorist battalion that was deployed in January 2013 when France sent in troops to counter a jihadist insurgency in northern Mali.

This is the second direct attack against the Burkina army since 'jihadist' assailants surfaced in the country in early 2015, mostly staging attacks in the north near the borders of Mali and Niger.

But in January this year, three 'jihadists' left 30 people dead and 71 injured in an attack in the heart of the capital, Ouagadougou.

The army has, since 2012, had an anti-terrorist battalion deployed along the country's long border with Mali, an area which is frequently subjected to attacks and kidnappings.
Posted by: badanov || 12/17/2016 00:00 || Comments || Link || E-Mail|| [260 views] Top|| File under:
GOC refutes mutiny among soldiers
[PULSE.NG] The Nigerian Army on Friday dismissed speculations that soldiers of 21 Brigade in Bama shot indiscriminately and turned against their officers.

Brig.-Gen. Victor Ezegwu, the General Officer Commanding (GOC), 7 Division of the army, denied the report in an interview with the News Agency of Nigeria (NAN) in Maiduguri.

"I want to assure that nothing like mutiny happened in Bama. Nothing happen. I just came back from Bama and nothing like that happened," Ezegwu said.

The News Agency of Nigeria (NAN) recalls that some online publications had reported that there was a complete breakdown of order and discipline at the 21 Brigade in Bama where soldiers complained of mistreatment and began to shoot indiscriminately.


Posted by: Fred || 12/17/2016 00:00 || Comments || Link || E-Mail|| [278 views] Top|| File under: Boko Haram
Borno locks down as soldiers fighting Boko Haram go on rampage
[NAIJ] Borno is in total chaos as soldiers of the 21 Brigade of the Nigerian Army drafted to put an end to the Boko Haram
... not to be confused with Procol Harum, Harum Scarum, possibly to be confused with Helter Skelter. The Nigerian version of al-Qaeda and the Taliban rolled together and flavored with a smigeon of distinctly Subsaharan ignorance and brutality...
insurgency in the state and around the Sambisa Forest, have reportedly turned against their senior officers.

The soldiers are reported to be shooting sporadically in all direction in extreme protest against the way they are being treated by the senior officers of the Army.

Premium Times reports that the information came from those who are familiar with the matter.

According to the report, the soldiers had complained of maltreatment and then "began to shoot indiscriminately, threatening to kill any officer who stands on their way."

The report quoted a military source as saying: "The brigade is based in Bama but is currently deployed at Bula Bello in Sambisa for Operation Rescue Final.

"But suddenly soldiers started mutinying at 6AM today, firing in all directions and threatening to pull out of the operation.

"As some of them fire gunshots, some started preparing vehicles to move out of location. They also warned officers to steer clear or they would be

rubbed out

.

"They are saying their commanders have been treating them badly and telling them lies. As I speak to you, the firing is still going on, and there is confusion everywhere."

The report said the commander of the brigade, Col AG Laka, could not immediately be reached for his reaction while the Nigerian Army is yet to issue a statement.

Spokesperson for the Army, Sani Usman, was said to have refused to comment on the development.


Posted by: Fred || 12/17/2016 00:00 || Comments || Link || E-Mail|| [403 views] Top|| File under: Boko Haram
Boko Haram threatens to kill fleeing members
[NAIJ] - The on-going operation rescue finale by the Nigerian Army in the Sambiza forest is putting pressure on Boko Haram insurgents


- The theater commander of operation lafiya dole, Major General Lucky Irabor, urges Boko Haram terrorists to surrender


- General Irabor says the military will treat them humanely, according to the international best practices
Posted by: Fred || 12/17/2016 00:00 || Comments || Link || E-Mail|| [311 views] Top|| File under: Boko Haram
Arabia
Yemenis capture Iranians, Hezbullies in Al Jawf
[Al Arabiya] Yemeni armed forces have captured large number of militants including Iranian experts and Hezbollah members in al Jawf Governorate, northwest Yemen, according to a Yemeni official.

Amin al Ikamai, Governor of the Jawf said in a press conference, Thursday: "During the recent military clashes in the governorate we have managed to capture a large number of militias including Iranian experts and others from Hezbollah, they were providing them with information and support."

He asserted that army have cleared and recaptured large swathes of the governorates where the militias have extensively rigged the streets, farms and residential areas with over 130,000 bobby traps and bombs.

"Militias have implanted mines, in some locations we have found large amount of explosives weighing up to 100 kilograms, enough to cause fatalities among large number of civilians."
Posted by: badanov || 12/17/2016 00:00 || Comments || Link || E-Mail|| [278 views] Top|| File under: Govt of Iran
Houthis block aid to Yemen
LONDON/ABU DHABI: While Yemeni people continue to face severe food shortage, Houthis are blocking wheat and aid shipments, Arab Coalition spokesperson Brig. Gen. Ahmed Al-Assiri told Reuters on Friday.

"Houthis are deliberately blocking wheat and aid shipments," Al-Assiri said, pointing to cargoes being held up at the Red Sea port of Hodeidah.

"The Houthis are trying to play the card of 'starving people' to gain international media attention," he told Reuters.
Yemen's biggest traders have stopped new wheat imports due to a crisis at the central bank, documents seen by Reuters show.

At the same time, aid agencies are warning that Yemen — the Arabian Peninsula's poorest country — is on the verge of famine, although they have yet to declare one.

Famine means more than two people dying per day for every 10,000 in the population, or about 5,500 deaths per day across a country of Yemen's size, according to a Reuters calculation.

In September, Yemen's President Abed Rabbo Mansour Hadi ordered the central bank's headquarters moved from Sanaa, controlled by Houthi rebels in the north, to the southern port of Aden, the seat of the new government.

This has led in effect to a de facto partition, with rival institutions in the north and south.

Hadi's government said the Houthis had squandered some $4 billion on the war effort from central bank reserves; the Houthis claimed that the funds financed imports of food and medicine.

In a Nov. 30 letter addressed to Yemen's Trade Ministry in Saana, which the company had dealt with before Hadi's decree to move, leading trader Fahem Group said: "We would like to inform you that we have been unable to conduct any new contracts for wheat as local banks cannot transfer dollars for the value of any wheat cargoes."

Fahem Group said in the letter, seen by Reuters, that it wanted to continue importing wheat to cover the population's needs but was unable to open letters of credit.
Posted by: badanov || 12/17/2016 00:00 || Comments || Link || E-Mail|| [238 views] Top|| File under: Houthis
Britain
1000 Muslims block London streets chanting Allahu Akbar to demand Islamic caliphate
[EXPRESS.CO.UK] The street outside the empty embassy in Belgrave Square, London, was closed off as it filled with protestors and Islamic leaders chanting loudly and calling for America to be punished over Aleppo.

The demonstration became an alternative to an official rally calling for an end to the bloodshed in Syria outside Downing Street.

During the speeches which lasted almost an hour the crowd chanted Allahu Akbar 'God is the greatest' and cheered for those calling for a global caliphate.
Posted by: Fred || 12/17/2016 00:00 || Comments || Link || E-Mail|| [474 views] Top|| File under: Moslem Colonists
Europe
German kops detain Turkish spy
[ARA News] The German authorities arrested a suspected Turkish spy that was spying on Kurdish organizations and institutions was arrested, the German Federal Prosecution in Hamburg said on Friday.

The 31-year-old suspect, who was arrested in Hamburg on Thursday, had obtained information about the whereabouts, contact persons and political activities of Kurds living in Germany as well as about Kurdish institutions. The information was passed on to the Turkish National Intelligence Organization (MIT).

The German polices searched the suspects house. He is still under investigation, the German newspaper Tagesschau reported.

The Turkish president Recep Tayyip Erdogan has criticized Germany and Europe for not doing enough against the Kurdistan Workers' Party (PKK).

This is not the first time reports emerged that Turkish agents were active in Europe. In late November, German media reported that the state prosecutor's office in Bremen had initiated an investigation into a Turkish agent conspiring to kill two people active in the Kurdish community outside Turkey.

One of alleged targets of the murder plot was Yüksel Koc, a Kurdish activist based in Bremen. The second was Remzi Kartal, who lives in Brussels and is the chair of the Kurdish organization Kongra-Gel, reported The Local newspaper.

Furthermore, French investigators have found that Turkey's secret services were probably involved in the murder of three Kurdish women activists in Paris in 2013.

The Turkish suspect Omer Guney was believed to have murdered Sakine Cansiz, 54, a high-ranking PKK member, along with Fidan Dogan, 29, and Leyla Seylemez, 25, at a Kurdish cultural centre in Paris in 2013.

European Kurdish Democratic Societies Congress (KCDK-E) in a statement on 9 November, 2016, called on European governments, and especially Germany to do more to prevent the assassination and the spying activists by the Turkish government against Kurdish organizations.

"Such persons may have the status of a Consul General, an official, a clergymen, but are actually charged with spreading terrorism in Europe together with ISIS to kill Kurdish people and intimidate them should be deported," the organization said.

According to the Kurdish organization, the Turkish president and government have sent agents to Europe "as part of the consulates and embassies in European countries" to kill Kurdish activists and collect information about Kurdish organizations.

The KCDK-E pointed out that the German press confirmed there are around 6,000 informers working for the Turkish intelligence in EU countries.


Ynet adds this nearly useless bit of information:

The prosecutor's office said in a statement police had arrested the man, identified only by the initials M.S., in Hamburg on Thursday.
Posted by: badanov || 12/17/2016 00:00 || Comments || Link || E-Mail|| [256 views] Top|| File under: Sublime Porte
Europe migrant colonist briefs

Deadly fire breaks out at migrant workers' hostel in France

[DeutscheWelle] A fire that broke out at a hostel for 300 migrant workers in a Paris suburb has killed one man and injured at least 14 others. Police have not ruled out arson as they investigate the incident.

'We Are Losing Control of Our Streets': Bavaria Minister Calls For Migrant Deportations After Cologne, Murders
15 Dec 2016
After 12 months of migrant attacks which saw mass sex assaults in western city Cologne and the rape-murder of teenager Maria Ladenburger, Bavaria's finance minister has warned the nation faces a homeland security crisis and is losing control of its streets. Speaking as

Almost 40,000 Migrants Avoided Deportation By Going Into Hiding
15 Dec 2016
The Austrian Court of Auditors has slammed the government's deportation policy and released figures that show almost 40,000 migrants went into hiding to avoid deportation from 2010 to 2014.

Cologne Sex Attacks One Year On: 1300 Victims, Just 18 Convictions
15 Dec 2016
The mass sex attacks on New Year's Eve 2015 in the centre of Cologne shocked Germany and the world. A year on and after more than 1,000 criminal charges, there have been few arrests and convictions.

People Smugglers Use Facebook to Lure Migrants to Europe
14 Dec 2016
United Nations refugee agency UNHCR claims they have discovered people smugglers using Facebook to entice migrants to make the trip to Europe.

Film-maker 'Punched, Kicked, Choked' in Migrant No-Go Zone
14 Dec 2016
A Jewish American documentary maker has been punched, kicked, and choked by five migrants after entering a "no-go" zone in Stockholm, Sweden.

Youngest Victim Just 14 In Two Separate Migrant Rape Attacks on Sunday
14 Dec 2016
Two young women were brutally raped in separate attacks in Germany on Sunday, both committed by migrants, as public opinion turns against Chancellor Angela Merkel's migrant policies.

Globalist Business Leaders Pile on Pressure For Open Borders
13 Dec 2016
Businesses should "work together in common cause" to spread a "unified message" of welcome and acceptance to refugees and migrants, an organisation co-founded by Richard Branson has said. Refugees and migrants have been dubbed an "opportunity for humanity" in a

Immigrant Children Going Through School System Doubles in Five Years
13 Dec 2016
The number of children from immigrant backgrounds taking Germany's university entrance exams has doubled in just five years. According to the federal government's Commission for Immigration, Refugees, and Integration, 17 percent of children from immigrant backgrounds completed the Abitur exam,

Soros Think Tank Claims Russia Could Engineer Migrant Sex Attacks to Boost Right-Wing Parties
13 Dec 2016
An "expert" from the George Soros-funded and founded European Council on Foreign Relations (ECFR) claims intelligence agencies in Russia and Syria could set migrant sex mobs on German women in order to swing the country's federal election. Bild, Germany's largest

Spanish PM: Populism Will Wane in 2017
13 Dec 2016
Spain's recently re-elected Prime Minister Mariano Rajoy has vowed to fight the growing tide of populism across Europe, calling on European leaders do as much as possible to improve their economies and increase employment, but saying little about immigration.

Vienna Threatens To Veto Turkey Joining EU
13 Dec 2016
Austria's increasingly hard-line Foreign Minister Sebastian Kurz has made it known that unless Turkey reforms on issues of freedom and human rights, Austria will block any European Union membership negotiations. The Foreign Minister announced his intentions to block Turkish membership talks

Austrian Press Council: Don't Report Anything that Could 'Stir Up Prejudices'
12 Dec 2016
In a checklist on "responsible" reporting on migrants, Austria's Press Council instructs journalists to omit any information that could "stir up prejudices".

Public Backlash Forces Council To Pull Facebook Campaign for Fostering Child Migrants
12 Dec 2016
A local authority was forced to shut down a Facebook campaign to find foster homes for relocated migrant children after locals took to the page to protest against migration policy. The council said the comments were "racist". The government has

'Our wives and daughters are afraid of sexual assaults': Minister warns Germany has lost control of its streets and must deport 'hundreds of thousands' of migrants
16/12/16
Markus Söder, finance and home minister in Bavaria, made the comments following the murder of teenager Maria Ladenburger, and nearly a year since hundreds of sex assaults in Cologne

'There is a risk of a war': Rome is on the verge of violence as deprived Italians react angrily to migrants moving into their neighbourhoods, warns mayor
16/12/16
Virginia Raggi (left), mayor of the Italian capital, has warned a battle between the two groups is imminent and that the city should be doing all it can to welcome refugees from Africa and the Middle East. The situation is particularly fraught in the suburbs where deprived locals are mixing with migrants fleeing Africa and the Middle East. She explained how a Moroccan family were chased away from a flat given to them by the local council as locals hurled racist obscenities towards them. Earlier this month, Rome welcomed 8,074 refugees into the city, sparking protest marches

'No! You cannot touch me!': New footage from Cologne sex attacks reveals how women screamed at their attackers as police realised they are powerless to stop them
15/12/16
More than 500 women were assaulted and robbed by mobs of immigrant, mostly North African men in the German city during last year's New Year's Eve celebrations, captured in a new light by the video.

Jihadis 'hiding in plain sight' among migrants: Armed Forces chief warns that 'combat experienced terrorists' fleeing Iraq and Syria pose 'threat to our way of life'
15/12/16
Air Chief Marshal Sir Stuart Peach, chief of the defence staff, said foreign militants were being moved from their shrinking stronghold in Iraq and Syria.

Captain of overloaded migrant ship that flipped over and sank in the Mediterranean killing 700 is jailed for 18 years and fined £7.5million
13/12/16
A judge in Sicily convicted Tunisian Mohammad Ali Malek on multiple manslaugther counts for the Mediterranean's worst-ever disaster in April 2015.

Moroccan asylum seeker 'followed woman into nightclub toilets and raped her after she rejected his advances' in latest migrant sex attack to rock Germany
12/12/16
A Moroccan asylum seeker allegedly followed a woman into the toilet of a nightclub in Germany and raped her when she rejected his advances. The incident happened in the Bar 99 Cent, in Hamburg.

Germany admits Schengen zone nations MUST bring back border check because terrorists pretending to be refugees are moving freely across the continent
12/12/16
Minutes from an internal meeting of EU ambassadors in Brussels suggest introducing a 'filter function of the external borders', according to reports in Germany
Posted by: trailing wife || 12/17/2016 00:00 || Comments || Link || E-Mail|| [307 views] Top|| File under: Moslem Colonists
12 year old Iraqi-German attempted to bomb Christmas market in south Germany
[THELOCAL.DE] A young boy tried to set off a nail bomb at a Christmas market in Ludwigshafen, but the device failed to detonate, prosecutors have confirmed.

The boy, a German citizen of Iraqi heritage, attempted to blow up the device at the Ludwigshafen Christmas market on November 26th. When the device failed to detonate he gave up, before trying again on December 5th, prosecutors said on Friday.

This time he took the

bomb

, hidden in a rucksack filled with nails, and placed it in a bush near the town hall.

Fortunately a pedestrian spotted the bag and alerted police, who then had specialists carry out a controlled

kaboom

, Focus magazine reported on Thursday, citing security sources.

The 12-year-old, born in the town in Rhineland-Palatinate in 2004, had been radicalized and was encouraged to carry out the attack by an as-yet unknown member of the Isis terror group, according to Focus.

Public broadcaster Suedwestrundfunk, also citing unnamed security sources, said the boy was thought to have received instructions from the Isis via the encrypted instant messaging service Telegram.

According to an earlier report by police

Sherlocks

, the powder in the homemade bomb had been created out of the ingredients of fireworks and sparklers and was flammable but not explosive.

Local prosecutor Hubert Ströber told AFP that to call the device a bomb would be an exaggeration. He said that although the powder was combustible, it was unclear whether it would have went kaboom!.

The child, who cannot face a German court because he is aged under 14, was detained and placed into a juvenile care facility, said Focus.

City mayor Eva Lohse said he "is currently staying at a secure place and therefore presents no public threat".

Federal prosecutors are however investigating the possibility that a terror network supported the attempted attack.
Posted by: Fred || 12/17/2016 00:00 || Comments || Link || E-Mail|| [299 views] Top|| File under: Moslem Colonists
Tunisian Isis suspect with 'mission' arrested
[THELOCAL.DE] On Thursday, prosecutors announced the arrest of a Tunisian man suspected of planning an unspecified mission for the Isis jihadist group.

The 24-year-old identified only as Charfeddine T. had joined Isis before he arrived in Germany in October 2015, the prosecutors' statement said.

Prosecutors had obtained an arrest warrant against him on Wednesday, accusing him of membership of a foreign terrorist organisatio
Posted by: Fred || 12/17/2016 00:00 || Comments || Link || E-Mail|| [275 views] Top|| File under: Islamic State
Taliban leader tries (and fails) to get asylum in Germany
Good. Wisdom is displayed.
[THELOCAL.DE] A few weeks ago an Afghan man flew into Frankfurt Airport with his family and applied for asylum. An investigation revealed he was in fact a senior member of the Taliban, Spiegel reports.
The man flew to Germany from Riad, the capital of Soddy Arabia


...a kingdom taking up the bulk of the Arabian peninsula. Its primary economic activity involves exporting oil and soaking Islamic rubes on the annual hajj pilgrimage. The country supports a large number of princes in whatcha might call princely splendor. When the oil runs out the rest of the world is going to kick sand in the Soddy national face...


and tried to pass through customs on a fake passport. But when federal police realized he wasn't who he said he was, the man applied for asylum for himself and his family.

When the Federal Office for Migration and Refugees (BAMF) checked his identity they realized he was none other than Abdul Rauf Mohammed, health minister when the fundamentalist Taliban ruled Afghanistan in the 1990s.

This isn't the first time that Mohammed, who reportedly met the late Osama bin Laden


... who doesn't live anywhere anymore...


on several occasions, has arrived in Europe seeking asylum.

In the year 2000 he travelled to Norway with his family where he obtained asylum after claiming he had come into conflict with other members of the Taliban leadership. At the time he also said he was critical of the regime in Kabul
...the capital of Afghanistan. Home to continuous fighting from 1992 to 1996 between the forces of would-be strongman and Pak ISI/Jamaat-e-Islami sock puppet Gulbuddin Hekmayar and the Northern Alliance, a period which won Hek the title Most Evil Man in the World and didn't do much for the reputations of the Northern Alliance guys either....
But in 2014 he was kicked out of the Scandinavian country on suspicion of trying to radicalize

Moslem

youth there.

In Germany he faced a similar fate. After forbidding him from leaving Frankfurt Airport, BAMF rejected his application and sent him back to Saudi Arabia. From there he reportedly travelled on to Afghanistan.

Meanwhile more and more refugees from Afghanistan are claiming to have once fought for the Taliban in order to prevent authorities from deporting them, according to a report set to appear in Die Welt on Sunday.

A spokesperson for the interior ministry told the paper that increasing numbers of asylum seekers are claiming that either they or a family member fought for the Taliban, sometimes involuntarily.

On Thursday a plane carrying 35 rejected Afghan asylum seekers landed in Kabul after taking off from Frankfurt Airport.

It was the first in a contested new government programme of "collective deportations" to the war-torn country.

The government has claimed that the security situation in Afghanistan has not changed despite the first six months of 2016 being the mostly costly in terms of civilian casualties since 2009.
Posted by: Fred || 12/17/2016 00:00 || Comments || Link || E-Mail|| [290 views] Top|| File under: Taliban
India-Pakistan
Suicide attack foiled in Hyderabad
An would-be suicide bomber on a motorcycle was shot dead by Rangers personnel on Hyderabad's Daman-i-Kohsar road after he lobbed a 'cracker' into a nearby graveyard while fleeing, Rangers sources told Dawn on Friday. His accomplice fled the scene of crime.

A Rangers vehicle on patrol near the Amani Shah graveyard signalled for two men on a passing motorcycle to stop, sources said.

The men stopped and one lobbed a 'cracker' into the graveyard. Rangers sources said they shot and killed the man who threw the 'cracker' into the graveyard. Upon examination, they found he was wearing a suicide vest.

The assailant could not be identified, but Rangers sources claimed he appeared to be in his early 30s.

The sources alleged the would-be suicide bomber had intended to target the under-construction imambargah nearby.

A Rangers press release, however, claimed that two assailants on a motorcycle, while attempting to enter the imambargah during Friday prayers, attacked a Rangers mobile with a hand grenade.

Rangers personnel shot the assailant dead. A suicide jacket, arms and ammunition were recovered from the assailant's body, the statement claimed.
Posted by: badanov || 12/17/2016 00:00 || Comments || Link || E-Mail|| [258 views] Top|| File under:
Death sentence of 13 militants confirmed
[DAWN] ISLAMABAD: Chief of the Army Staff General Qamar Bajwa has confirmed the death sentence awarded to 13 hardcore

turbans

who were involved in heinous offences related to terrorism, including killing of innocent civilians and security personnel, according to the Inter-Services Public Relations.

Among these convicted

murderous Moslems

is Latif Mehsud, former deputy chief of the banned Tehrik-e-Taliban Pakistain (TTP).

According to an ISPR statement, following are some of the well-known attacks for which these

murderous Moslems

had been awarded death sentences: attacks on Bacha Khan University, Charsada, (January, 2016), Parade Lane Mosque, Rawalpindi, (December, 2009), Marriot Hotel, Islamabad, (September, 2008), office of the World Vision NGO, Mansehra
Continued on Page 49
Posted by: Fred || 12/17/2016 00:00 || Comments || Link || E-Mail|| [380 views] Top|| File under: Govt of Pakistan
10 children injured, driver killed as Indian troops target school van along LoC
[DAWN] At least 10 children

were maimed

, three of them seriously, when Indian troops opened fire on a school van in Azad Jammu and

Kashmire

along the Line of Control (LoC) on Friday, Assistant Commissioner Zeeshan Khan said.

The driver of the van, carrying 20 students of a private school,

was struck down in his prime

as the vehicle came under attack in Nakyal sector of Kotli district.

"A shell fired by Indian troops hit a school van at LoC in Nakyal sector," Zeeshan Haider, a senior government official told AFP.

The Inter-Services Public Relations (ISPR) in a statement confirmed that a civilian was killed and four school children injured "when Indian troops violating ceasefire sanctity" targeted the school van.

"Pak troops effectively responded and targeted Indian posts from where fire was coming," the ISPR added.

The injured children are between the age of eight and 15 years, AC Zeeshan said.

The injured children were transferred to District Headquarters Hospital Kotli. Three amongst the injured were reported to be

at death's door

and will be transferred to Islamabad for treatment.

Muhammad Nasrullah Khan, a doctor in Nakyal hospital told AFP that the children had shrapnel injuries but their condition was not life threatening.

The latest cross-border firing has come after a calm of over two weeks at the LoC. On Nov 23, nine people were killed when Indian troops targeted a passenger bus in AJK's Lawat area.


Posted by: Fred || 12/17/2016 00:00 || Comments || Link || E-Mail|| [222 views] Top|| File under: Govt of Pakistan
Clashes break out, boy injured in Sopore
[Daily Excelsior] A nine-year-old boy was injured in stone pelting as

festivities

broke out at several places across

Kashmire

after Friday prayers today.

Clashes broke out at several places after Friday prayers as normal life was disrupted due to strike called by separatists. Police and CRPF were deployed at sensitive places to prevent any protests.

Protests and stone-pelting

festivities

took place in Nowhatta area of old city after the culmination of Friday prayers.

The protesters hurled stones on security forces who, were deployed in strength in the area. They in return fired teargas to disperse the protesters.

Police said that some miscreants started disrupting normal life by pelting stones on a police deployment immediately after the Friday prayers at Bada Bazaar Sopore.

"During the stone pelting one 9-year-old passerby Mursaleen Azad Dar son of Azad Ahmad Dar resident of Batapora, Sopore was hit by a stone and received head injury," he said.

The

front man

said that the injured boy was immediately rushed to hospital for medical treatment. Police has

started the paperwork but haven't done much else

and investigation was taken up.

Protests and stone pelting were also reported from Jamia Masjid, Sopore area after Friday prayers. Police and CRPF were deployed in strength in the area. Police fired tear-smoke to disperse the stone pelting protesters.

Stone pelting

festivities

were also reported from Baramulla.

In Bijbehara and Sangam areas of Anantnag district, protest marches were carried out after Friday prayers. The protesters pelted stones on the security forces in these areas triggering

festivities

. Police and CRPF fired teargas to disperse the protesters.

Clashes were also reported in Hamdania market area of Tral township of Pulwama district in South

Kashmire

after Friday prayers. Security forces fired teargas to disperse the protesters.

Elsewhere normal life remained disrupted in

Kashmire

in response to strike called by separatists. Shops and business establishments remained closed and traffic was mostly off the roads. Schools and colleges were also closed.

Meanwhile,


...back at the pie fight, Bella opened her mouth at precisely the wrong moment...


braving the cold, thousands of devotees thronged Hazratbal shrine on the banks of Dal lake on the eve of Friday following Eid Milad-un-Nabi (SAW) for special prayers.
Posted by: Fred || 12/17/2016 00:00 || Comments || Link || E-Mail|| [260 views] Top|| File under: Govt of Pakistain Proxies
Iraq
The Beatings Will Continue: Iraqi Edition


ISIS push families back to the heart of Mosul

Al Arabiya] Al Arabiya's correspondent in Iraq said on Friday that ISIS is forcing the residents of the neighborhoods that are near the Iraqi forces and which were not invaded by counter-terrorism forces to flee towards the center of Mosul, to ensure that these families will not go towards areas that are being recovered from ISIS.

Security sources reported to Al Arabiya on Thursday that ISIS is fighting to protect a new defensive line in the archaeological city of Nineveh, in order to prevent Iraqi forces from approaching adjacent areas to the Tigris River.

On another level, regarding the losses of ISIS in Mosul, Al Arabiya correspondent quoted security sources saying that ISIS security leader in Nineveh, Badran Abu Ayyub, was killed in an air strike by the international coalition.

It is worth mentioning that the intensity of the fighting in Mosul has downgraded recently due to heavy rains and bad weather, prompting ISIS to launch counter attacks on Thursday, targeting the counter-terrorism apparatus and civilians.
Posted by: badanov || 12/17/2016 00:00 || Comments || Link || E-Mail|| [272 views] Top|| File under: Islamic State
IS shows no signs of weakening as Mosul battle enters 3rd month
[Rooters] Islamic State fighters have stepped up counterattacks on Iraqi forces in Mosul amid bad weather as the U.S.-backed offensive to capture their last major city stronghold in Iraq enters its third month.

With cloudy skies hampering coalition air surveillance, the militants carried out attacks in three districts of eastern Mosul, al-Quds, Ta'mim and al-Nur, over the past four days, residents and security officials said on Friday.

The campaign that started on Oct. 17 has turned into the biggest battle in Iraq since the U.S.-led invasion that toppled Saddam Hussein in 2003.

The humanitarian situation of the besieged population is causing alarm amid reports of food, water and fuel shortages, while the fighting is making access to hospitals difficult. Nearly 100,000 people have fled the city, according to the International Organization for Migration.

More than 100,000 Iraqi soldiers, Kurdish fighters and Iranian-backed Shi'ite volunteers are taking part in the offensive. The latter are attacking the militants supply lines in a remote and semi-desert area west of Mosul to avoid fanning sectarian tensions with the city's Sunni population. A mainly western coalition is providing air and ground support to the offensive, led by the U.S. with more than 5,000 troops deployed in Iraq.

The Iraqi military estimate the number of militants in the city at 5,000 to 6,000. They are dug in amid the city's remaining population of about one million, moving through tunnels and using suicide car bombs, sharpshooters and mortar fire to slow the advance of the Iraqi forces.

At the current pace of advance, the offensive is likely to extend into next year, beyond the initial forecast of Prime Minister Haider al-Abadi who pledged to take the city in 2016.

The U.S-trained Counter Terrorism Service, which is spearheading the fighting inside the city, has so far taken about half of its eastern side. Iraqi forces are holding off using field artillery and air bombardments to avoid civilian casualties, hoping to wear down the militants' resistance, depleting their numbers and their stock of car-bombs, two analysts in Baghdad said.

The Iraqi government also hopes that internal uprisings would break out against the militants, facilitating the advance of the army. These haven't happened so far because Islamic State, in the first days of the offensive, killed and detained hundred of ex-members of the security forces it deemed hostile to its harsh rule.

No estimate for civilian casualties has been given by the warring sides. The United Nations last month said the fighting in eastern Mosul was overwhelming the capacity of the government and international aid groups.

The United Nations earlier this month said nearly 2,000 members of the Iraqi security forces were killed across Iraq in November, a figure Iraq denied without indicating the losses among its troops.
Posted by: Pappy || 12/17/2016 00:00 || Comments || Link || E-Mail|| [300 views] Top|| File under: Islamic State
Syria-Lebanon-Iran
Aleppo Evacuation suspended.. Or not
Aleppo Evacuation Suspended amid Dispute Over Villages

The clearing of the last opposition-held areas of the Syrian city of Aleppo was put on hold on Friday after pro-regime militias demanded that wounded people should also be brought out of two Shi'ite villages being besieged by rebel fighters.

The Syrian Observatory for Human Rights, a Britain-based war monitoring group, said a group of ambulances and cars containing hundreds of civilians and fighters were stopped by pro-regime gunmen at a checkpoint south-west of Aleppo. They later returned to the enclave.

The second day of the operation to take fighters and civilians out of Aleppo's rebel enclave ground to a halt amid recriminations from all sides after a morning that had seen the pace of the operation pick up.

"Aleppo is now a synonym for hell," U.N. Secretary-General Ban Ki-moon told reporters. "I very much regret that we had to stop this operation."

Aleppo had been divided between regime and rebel areas in the nearly six-year civil war, but a lightning advance by the Syrian army and its allies that began in mid-November deprived rebels of most of their territory in a matter of weeks.

Russia said the Syrian army had established control over all districts of eastern Aleppo although regime troops were suppressing isolated areas where rebel fighters continued to resist.

Rebel sources accused pro-regime Shi'ite militias, the so-called Iran-backed Hezbollah, of opening fire on a convoy carrying evacuees from east Aleppo and robbing them. Road blocks went up and a convoy was forced to turn back.

Though both Russia and Iran back regime head Bashar al-Assad, rebels have blamed Tehran and the Shi'ite groups it backs in Syria for obstructing Moscow's efforts to broker the evacuation of eastern Aleppo.

Rebels in eastern Aleppo went on high alert after pro-regime forces prevented civilians from leaving and deployed heavy weaponry on the road out of the area, a Syrian rebel commander in the city said.

A Syrian official source said the evacuation was halted because rebels had sought to take out people they had abducted with them, and they had also tried to take weapons hidden in bags. This was denied by Aleppo-based rebel groups.

But a media outlet run by the pro-regime Hezbollah group said protesters had blocked the road from the city, demanding that wounded people from the Shi'ite villages of Foua and Kefraya, which are besieged by rebel groups, in nearby Idlib province should also be evacuated.

Iran, one of Syria's main allies, had demanded that the villages be included in a ceasefire deal under which people are leaving Aleppo, rebel and United Nations officials have said.

The chaos surrounding the Aleppo evacuation reflects the complexity of the war with an array of groups and foreign interests involved on each side.

Red Cross Urges all Sides in Aleppo to Resume Evacuation

The International Comimttee of the Red Cross (ICRC) called on all sides on Friday to continue the evacuation operation which was suspended hours earlier.

"Regretfully the operation was put on hold. We urge the parties to ensure it can be relaunched & proceed in the right conditions," Robert Mardini, ICRC regional director for the Near and Middle East tweeted.

No further details were given.

More than 40 wounded people and around 3,000 civilians including children and women were evacuated from east Aleppo on Thursday in two evacuations, the ICRC said in a statement.

Mardini stated that "many more" rotations of buses and ambulances might be needed in coming days.

Turkey to Set up Camp for Aleppo Evacuees in Syria


That's awfully good of them, dontcha think


Turkey will provide a camp in Syria to receive people evacuated from Aleppo, Turkish officials said on Friday. The officials added that Turkey will, however, continue to take in the wounded to its own hospitals.

The camp shall be set to host around 80,000 people, in two potential sites, around 3.5 km (2.2 miles) inside Syria, two senior officials told media outlets.

"Work on the infrastructure for the camp will begin shortly," a separate official from Turkish aid organisation IHH said by phone from inside Syria. The camp will be jointly set up by the Turkish Red Crescent, disaster agency AFAD and IHH.

The IHH official said evacuees majorly found a place to reside with relatives in and around Syria's Idlib province, southwest of Aleppo, but that work to identify those with nowhere to go was proceeding.

Turkey has taken in 55 wounded and sick evacuees, according to Hasan Aydinlik, head of an emergency response division of Turkey's health ministry.

Turkey is already sheltering around 2.7 million Syrian refugees.

Aleppo…The "Big Departure" Day

Beirut – It's the "dream" day which turned into a nightmare. It's the day of the "big departure" from destroyed Aleppo, after a tight siege ended through forced deportation of tens of thousands of families. And at a time when Iran's conditions engendered more obstacles, Moscow took control of the situation in Aleppo Thursday by reinforcing the truce deal to secure the exit of hundreds of civilians and wounded people who had arrived in the afternoon to the west Aleppo countryside, as fighters are expected to head to Idlib.

The tears of mothers and families who were forced to leave their houses and the signs of hope of a near return, reflected the struggle which Aleppo residents endured in the last days spent inside their city. Before walking out, Aleppo residents preferred to burn their belongings so that they don't end up in the hands of "strangers," but they left behind them their loved ones and the human remains under the rubble, after the civil defense failed to remove them.

And while the Red Cross had described the first step of the evacuation as "positive," Robert Mardini, the International Committee of the Red Cross' Middle East director told Reuters on Thursday: "The report received and what my colleagues were telling me was heartbreaking. People are totally exhausted, disillusioned, and disappointed."

Mardini added: "But they were so happy to see us, they were thankful for us being there, although we failed them, because it's too little too late, but yet it is important."

The first hours of the truce did not pass without violations before the Russians pledged to secure the safety of civilians. Civilians were therefore moved in several batches using green buses now recognized for being the transportation means of the "forced exile" conducted by regime forces.

President of the regime Bashar Assad appeared at noon on Thursday through the Facebook page of the Syrian Presidency. Assad "blessed" what he called "history in the making" in Aleppo.

Member of the local council of Aleppo Besher Hawi told Asharq Al-Awsat there was confusion in the evacuation process because concerned parties were quick in reaching an agreement concerning the exit of families.

But, Hawi said that the Local Council is currently working to organize the evacuation by preparing a list according to which each family would know the time of its departure from Aleppo.

He asserted the presence of at least 70,000 people, including 4,000 fighters. "Until now, there is no accurate numbers due to the presence of open passages through which some families were leaving eastern Aleppo," Hawi said.

He expected the evacuation to last 3 to 5 days.
Posted by: badanov || 12/17/2016 00:00 || Comments || Link || E-Mail|| [296 views] Top|| File under: Govt of Syria
Young girl used in suicide bombing attack in Damascus
[al-Manar] In continuation of their atrocious crimes against the entire humanity, the takfiri terrorists chose a seven-year-old girl to carry out a suicide bombing in Syria's capital Damascus, according to Al-Manar reporter.

In details, the female kid, holding a hidden explosive belt, entered a police station in Midan neighborhood in Damascus before she was remotely detonated, which claimed her slightly injured one officer, the reporter added.
Posted by: badanov || 12/17/2016 00:00 || Comments || Link || E-Mail|| [297 views] Top|| File under:
22 ISIS targets hit in airstrikes in Palmyra
[ARA News] Homs – Aircraft of the US-led coalition has destroyed 14 ISIS tanks and other equipment captured near Syria's ancient city of Palmyra, which was recently taken from regime forces by ISIS.

ISIS seized the tanks and other military hardware from Tiyas Military Airfield near Palmyra, Syria, between 11-13 Dec after the withdrawal of the Syrian regime forces. The US-led coalition doesn't want these tanks to pose a threat to the coalition forces.

"The [coalition's] commanding general Lt. Gen. Stephen J. Townsend made it clear during his Dec.14th press conference that we would strike the equipment before it posed a threat to counter-ISIS operations," said Col. John Dorrian, a spokesperson for the US-led coalition. "We will not allow ISIS to maintain capabilities that threaten Coalition or partner forces."

"The attacks occurred during daylight hours from late morning to early evening on Thursday. In addition to the 14 tanks, three artillery systems, two ISIS-held buildings, two tactical vehicles, and an air defense artillery system were also destroyed in the strike. The equipment was destroyed in the vicinity of the airfield, northeast of the city along a highway," the coalition said.

During the operation, 16 Coalition aircraft fired 22 munitions destroying 22 targets.

"Regarding ISIS retaking Palmyra… if the Russians and the regime don't strike it, we will," LTG Townsend said, fearing that the equipment taken by ISIS could be used against the US-led coalition.

The Syrian president Bashar al-Assad blamed in an interview with the Russian state channel RT the United States last Wednesday. "They came with different machineguns, cannons, artillery, everything is different. So, it could only happen when they come in this desert with the supervision of the American alliance that's supposed to attack them in al-Raqqa and Mosul and Deir Ezzor, but it didn't happen; they either turned a blind eye on what ISIS is going to do, or -and that's what I believe– they pushed toward Palmyra," he said.

"So, it's not about Mosul. We don't have to fall in that trap. It's about al-Raqqa and Deir Ezzor. They are very close, only a few hundred kilometers, they could come under the supervision of the American satellites and the American drones and the American support," Assad stated.

However, Western analysts suggest the Syrian Army and Russia were not well-prepared for an ISIS offensive on Palmyra, and focused all their resources on retaking the city of Aleppo from the Syrian rebels, this while ISIS needed a victory after facing several defeats at the hands of the Kurdish Peshmerga forces and Iraqi Army in Iraq, and the Kurdish-led Syrian Democratic Forces (SDF) in Manbij and near Raqqa.

Last Sunday, the ISIS hardline group recaptured the ancient city of Palmyra in Homs Governorate. Activists and military sources confirmed the rout, reporting that the army had been forced to withdraw under fire. "The army withdrew after the clashes reached the city center and it became impossible for them to push ISIS back," local media activist Abas al-Omar told ARA News.

Russia had supported the Syrian Army in Palmyra, with airstrikes and logistical support but their efforts were apparently insufficient to save the city.

ISIS first took over Palmyra in May 2015, following a protracted battle with regime forces. The Islamic State's occupation was exceptionally brutal, even by the standards of Syria's 5-year-long conflict.

From From Arab News:
WASHINGTON: US-led coalition aircraft have destroyed heavy weaponry seized by Daesh terrorists when they retook the Syrian city of Palmyra from regime forces over the weekend, officials said Friday.

The strikes on Thursday destroyed an air defense artillery system, 14 tanks, three artillery systems, two Daesh-held buildings and two tactical vehicles, the coalition said in a statement.

Among the Russian weaponry the Daesh group captured around Palmyra were thought to be modern surface-to-air missiles, or SAMs, giving terrorists the potential capability to shoot down coalition jets, a coalition official told AFP.

Earlier on Wednesday, the commander of the coalition forces conducting airstrikes against the Daesh group in Iraq and Syria, Lt. Gen. Stephen Townsend, had said that "anything they (Daesh) seize poses a threat to the coalition, but we can manage those threats and we will."

Thursday's attack took place near the Tiyas military airfield near Palmyra, northeast of the fabled city along a highway.

The Daesh group overran Palmyra on Sunday, nine months after its fighters were expelled by Russian airstrikes and forces loyal to President Bashar Assad.

The radicals had initially seized Palmyra in May 2015 and went on to blow up UNESCO-listed Roman-era temples and loot ancient relics.

Before the Daesh group retook the city, it had been the focus of Russian and Syrian counter-Daesh operations and not an area were the US coalition was particularly active.

The White House has been withering in its criticism of Russia for losing control of the desert town, accusing Moscow of focusing more on helping the Assad regime retake Aleppo than its claim of fighting the Daesh group.

"(Russia) has only had one operational gain on the ground inside of Syria against Daesh. It has had that — that gain rolled back," White House spokesman Josh Earnest said.

"In fact, the threat that is posed by Daesh is now worse because of Russia's failed strategy inside of Syria, because Daesh didn't just retake Palmyra, they retook Palmyra and all of the military equipment that the Assad regime, backed by Russia, had moved in there."

Despite the rhetorical clashes and arguments over Syria, the United States and Russia have established military back channels to ensure operations outside their usual zones of interest do not result in direct confrontation.
Posted by: badanov || 12/17/2016 00:00 || Comments || Link || E-Mail|| [597 views] Top|| File under: Islamic State
Who's in the News
32
[untagged]
8
Moslem Colonists
6
Islamic State
5
Govt of Pakistan
4
Boko Haram
2
Palestinian Authority
2
Taliban
1
Houthis
1
Govt of Pakistain Proxies
1
Hizb-i-Islami-Hekmatyar
1
Sublime Porte
1
Govt of Syria
1
Govt of Iran
1
Hamas
Bookmark
E-Mail Me
The Classics
The O Club
Rantburg Store
The Bloids
The Never-ending Story
Thugburg
RSS Links
Gulf War I
The Way We Were
Bio
Merry-Go-Blog
Hair Through the Ages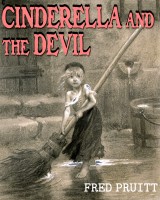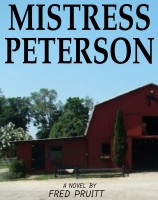 On Sale now!


A multi-volume chronology and reference guide set detailing three years of the Mexican Drug War between 2010 and 2012.

Rantburg.com and borderlandbeat.com correspondent and author Chris Covert presents his first non-fiction work detailing the drug and gang related violence in Mexico.

Chris gives us Mexican press dispatches of drug and gang war violence over three years, presented in a multi volume set intended to chronicle the death, violence and mayhem which has dominated Mexico for six years.
Click here for more information


Meet the Mods
In no particular order...


Steve White
Seafarious
Pappy
lotp
Scooter McGruder
john frum
tu3031
badanov
sherry
ryuge
GolfBravoUSMC
Bright Pebbles
trailing wife
Gloria
Fred
Besoeker
Glenmore
Frank G
3dc
Skidmark
Alaska Paul



Better than the average link...



Rantburg was assembled from recycled algorithms in the United States of America. No trees were destroyed in the production of this weblog. We did hurt some, though. Sorry.
34.234.76.59