Afghanistan
3 Afghan soldiers die in Kandahar
At least three Afghan National Army (ANA) soldiers were killed in a Taliban attack in southern Kandahar province on Monday night, local officials said on Tuesday.

In addition, five other soldiers were injured.

The attack took place in Khakrez district of the province after a number of Taliban insurgents attacked ANA and local police check posts and clashed with troops, a spokesman for the provincial governor, Samim Ikhpelwak said.

"The Taliban also suffered heavy casualties but there is no exact information about the number of the casualties," Ikhpelwak said.

But a security source told TOLOnews that 15 ANA soldiers and police were killed in Monday night's attack.
Posted by: badanov || 03/29/2017 00:00 || Comments || Link || E-Mail|| [357 views] Top|| File under: Taliban
New offensive begins in Kunduz
A joint military offensive was launched in northern Kunduz city early Tuesday to clear the city of insurgents, the 303 Pamir Police Zone in northern Afghanistan said in a statement.

The statement said that the clearing operation was launched by joint security forces early Tuesday in Zarkharid and Bagh-e-Sherkat in the center of Kunduz city.

"The operation was launched under the name of Pamir 2 in the framework of Khalid new year operation," it said, adding that "army, police, and the National Directorate of Security (NDS) forces are all participating and the operation is being led by Pamir's 20 Corps," it said.

However, the statement did not provide more details about the operation.

Insurgents have in recent months been active in areas close to the city. As such residents have expressed concern about these activities and warned government that "if it does not clear the insecure areas, Kunduz will once again fall to the Taliban."

In the past two years, Kunduz city has fallen twice to the Taliban but security forces were able to re-capture the city.
Posted by: badanov || 03/29/2017 00:00 || Comments || Link || E-Mail|| [354 views] Top|| File under: Taliban
Suicide attack foiled in Kabul city
[Khaama (Afghanistan)] The

Afghan cops

have foiled a plot by the anti-government armed bandidos

murderous Moslems

to carry out a suicide in capital Kabul.
...the capital of Afghanistan. Home to continuous fighting from 1992 to 1996 between the forces of would-be strongman and Pak ISI/Jamaat-e-Islami sock puppet Gulbuddin Hekmayar and the Northern Alliance, a period which won Hek the title Most Evil Man in the World and didn't do much for the reputations of the Northern Alliance guys either....
The 101st Asmayee Zone of the Afghan National Police said the security forces confiscated eight kilograms of explosives and ball bearings professionally packed for the attack.

The explosives were planted near the 15th block in Arzan Qeemat area in the vicinity of the 12th of the police district of the city.

The main target of the potential

suicide kaboom

has not been ascertained so far and no suspect has been locked away
Youse'll never take me alive coppers!... [BANG!]... Ow!... I quit!
in connection to the attack plot.
Posted by: Fred || 03/29/2017 00:00 || Comments || Link || E-Mail|| [365 views] Top|| File under: Taliban
Taliban commanders among 21 killed in Helmand airstrikes: MoD
[Khaama (Afghanistan)] At least twenty one Taliban

Lions of Islam

including two of their local commanders were killed in a series of Arclight airstrikes in southern Helmand


...an Afghan province populated mostly by Pashtuns, adjacent to Injun country in Pak Balochistan...


province of Afghanistan.

The Ministry of Defense (MoD) said the

Taliban capo

s killed in the Arclight airstrikes have been identified as Mullah Toryali and Mullah Ahmad who was also famous as Zabiullah.

MoD further added that the Arclight airstrikes were carried out in the vicinity of Nahr-e-Saraj district of Helmand.

Helmand is among the volatile provinces in southern Afghanistan where the Taliban

Lions of Islam

are actively operating in its various districts and frequently carry out insurgency activities.

This come as reports emerged last week suggesting that the control of the strategic Sangin district has fallen to the Taliban

murderous Moslem

s.

However,


there is a theory which states that if ever anybody discovers exactly what the Universe is for and why it is here, it will instantly disappear and be replaced by something even more bizarre and inexplicable. There is another theory which states that this has already happened...


the provincial military council said the Afghan forces only retreated from the main market area of the district following two months of heavy battle.

The council also added that the decision was taken to prevent the civilian casualties as enormous collateral damage was incurred to the local residents.

In the meantime, the Ministry of Defense said the Taliban

Lions of Islam

are only operating in the outskirts of the district and operations will be launched soon to retake the control of the lost areas.


Posted by: Fred || 03/29/2017 00:00 || Comments || Link || E-Mail|| [635 views] Top|| File under: Taliban
Taliban senior leader killed in East of Afghanistan
[Khaama (Afghanistan)] One of the most

big shot

of the Taliban group has been killed during a special military operation in eastern Laghman
...It has a population of about 445,600, which is multi-ethnic and mostly a rural society. During the invasions of Alexander the Great, the area was known as Lampaka, wich is apparently Olde Macedonian for Laghman.The city of Mihtarlam serves as the bucolic capital of the province. The population is half Pashtun, the remainder Tadjik and Pashai. It had a reputionagreat wealth until it was conquered in the tenth century by Abu Mansur Sabuktigin.
He conquered it and set fire to the places in its vicinity which were inhabited by infidels, and demolishing the idol-temples, he established Islam in them, He marched and captured other cities and killed the polluted wretches, destroying the idolatrous and gratifying the Musulmans. After wounding and killing beyond all measure, his hands and those of his friends became cold in counting the value of the plundered property.

province of Afghanistan.

Provincial governor's

front man

confirmed that Nasir Ahmad was killed during an operation in Qarghai district of Laghman last night.

In the meantime, the provincial government in a statement said a shadow district governor of the group identified as Rohullah was killed during the operation.

The statement further added that Nasir Ahmad was involved in major

roadside kaboom

ings and other terrorist related activities including missile attacks on 201st Silab Corps of the Afghan National Army.

An operation to kill or arrest Nasir Ahmad was also conducted in Laghman province last month but he managed to escape the raid, the statement added.


Posted by: Fred || 03/29/2017 00:00 || Comments || Link || E-Mail|| [349 views] Top|| File under: Taliban
Africa North
LNA buildup in Traghen continues
Sebha, 28 March 2017:

A major build-up of Libyan National Army (LNA) forces is taking place at Traghen, the Libya Herald has learned.

A local source reports the arrival at the military base there of large numbers of fighters and vehicles from the region and from eastern Libyan. "They are from both the south and east [of Libya]" the local resident said. He could not give numbers but said they were "very high".

He said he had spoken to a number of soldiers who told him that so far they had not been given instructions as to where they were to go.

Traghen is some 125 kilometres south of Sebha.

Currently at Tamenhint airbase, 30 kilometres north-east of Sebha, there is a standoff between the LNA and troops belonging to Misrata's Third Force. It is the last bastion in the Fezzan held by the Third Force.

The local community has called on both sides to resolve matter through negotiation rather than force of arms, although Third Force commander Jamal Treiki has insisted that his men will not withdraw unless ordered to do so by the Presidency Council and its defence minister.

Efforts to ensure a peaceful resolution, nonetheless, continued today with a meeting of elders and tribal representatives from Fezzan. They agreed to set up committee to mediate between the two sides.

Despite the standoff, the area remains peaceful with life continuing normally although on Sunday a local resident was reported to have been shot at near the airbase gate by a member of the Third Force.

Last December, civil society organisations and local elders from Buwanis municipality which includes the airbase demanded the demilitarisation of the area. They also called on the Third Force to withdraw.
Posted by: badanov || 03/29/2017 00:00 || Comments || Link || E-Mail|| [378 views] Top|| File under: Arab Spring
Arabia
3 Yemeni ballistic missiles hit Soddy base in Asir
The rocketry force in the Yemeni army announced a new medium-range missile called Qaher-M2, which was launched today at the base of King Khalid in Asir.

The army rocketry force and popular committees launched today three rockets type of Qaher-M2 at King Khalid base in Kamis Mushit , Asir, and the missile accurately hit three targets as fire broke out in the base.

Yemen has been since March 26, 2015 under brutal aggression by Saudi-led coalition.

Thousands have been martyred and injured in the attack, with the vast majority of them are civilians.

Riyadh launched the attack on Yemen in a bid to restore power to fugitive ex-president Abd Rabbu Mansour Hadi who is a close ally to Saudi Arabia.
Posted by: badanov || 03/29/2017 00:00 || Comments || Link || E-Mail|| [336 views] Top|| File under:
Yemeni troops capture al-Qaeda Top Turban
ADEN: Yemeni troops captured a senior leader of Al-Qaeda in the Arabian Peninsula (AQAP) during an early morning raid on Tuesday in the southeastern Hadramawt region, a local security official said.

Special forces stormed the house in a remote village where Abu Ali Al-Sayari, a Saudi national of Yemeni origins, was hiding, the official said. They detained three others and killed two more.

Al Qaeda militants took advantage of Yemen's civil war which began in 2015, seizing parts of the country's south before government soldiers and troops from a Saudi-led Arab coalition drove them out of major population centers.

The militants now control much less territory, but continue to launch occasional attacks on state officials and institutions.

AQAP, which the United States regards as one of the deadliest branches of the network founded by Osama Bin Laden, has in the past plotted to down US airliners and claimed responsibility for the 2015 attacks on the office of Charlie Hebdo magazine in Paris.
Posted by: badanov || 03/29/2017 00:00 || Comments || Link || E-Mail|| [366 views] Top|| File under: al-Qaeda in the Arabian Peninsula
Bangladesh
Idols desecrated at two temples in Sirajganj
[Dhaka Tribune] Vandals desecrated three idols of Hindu goddesses at two temples in Belkuchi upazila of Sirajganj overnight on Monday.

The unidentified miscreants decapitated the idol at Baroari Kali Temple and vandalised a Kali idol and a Sarashwati idol at the Kalipada Sarker family temple in Khidra Joknala village of Bhangabari union of the upazila.

A team of police have already visited the area.

"The miscreants broke into the temples sometime in the night and vandalised the idols," Belkuchi

cop shoppe

Officer-in-Charge Sazzad Hossain said.

Upazila Puja Udjapon Committee's General Secretary Baidyanath Ray condemned the incident and demanded the speedy arrest of the culprits.

A case is yet to be filed regarding the matter.
Posted by: Fred || 03/29/2017 00:00 || Comments || Link || E-Mail|| [360 views] Top|| File under:
Europe
Germany nabs Taliban fighter accused of killing US soldiers
[IsraelTimes] German prosecutors say they have tossed in the clink
Drop the gat, Rocky, or you're a dead 'un!
a 30-year-old Afghan man on suspicion of commanding a Taliban unit responsible for an attack on a convoy that killed 16 American and Afghan soldiers.

Prosecutors says in a statement that Abdullah P., whose last name wasn't given in line with privacy laws, was arrested last week in Bavaria on suspicion of membership in a terrorist organization and attempted murder.

He's alleged to have joined the Taliban in 2002 and to have taken over a command from his father in 2004.

Prosecutors say he was involved in "countless" missions against foreign and Afghan soldiers, including the convoy attack. Prosecutors refused to give further details, but said he left his combat unit in 2008, fled in 2009 to Pakistain, and came to Germany in 2011.
Posted by: trailing wife || 03/29/2017 00:00 || Comments || Link || E-Mail|| [651 views] Top|| File under: Taliban
#1 They going to sign him up for welfare benefits right away?
Posted by: chris || 03/29/2017 5:30 Comments || Top||
#3 Front row seat an Ann-hell-a Burka's victory tour...
Posted by: M. Murcek || 03/29/2017 23:55 Comments || Top||
Home Front: WoT
Iraqi refugees in Va. accused of hiding ties to a kidnapper to get into U.S.
[WashingtonPost] When Yousif Al Mashhadani came to the United States as a refugee in 2008, he told officials he had been kidnapped in his native Iraq because of his anti-corruption efforts and wanted to come to America for his own safety.

Now, prosecutors in the Eastern District of Virginia say Al Mashhadani lied about being kidnapped and about his own connection to a vicious kidnapper.

On Tuesday, Al Mashhadani, his brother Adil Hasan, and Hasan's wife, Enas Ibrahim, appeared in court on charges of naturalization fraud.

All three live in Fairfax County; they moved here from Iraq in 2008. But when they applied to become lawful permanent U.S. residents, none of them acknowledged a relationship to Majid Al Mashhadani, a convicted kidnapper who is Yousif Al Mashhadani and Hasan's brother, an affidavit from FBI agent Sean MacDougal said.

In November 2004, U.S. contractor Roy Hallums was kidnapped in Iraq and kept in an underground bunker with other captives. They were freed in a raid after spending nearly a year bound and blindfolded in cells below the earth. Majid Al Mashhadani was incarcerated
Book 'im, Mahmoud!
in Iraq in connection with the kidnapping but was released from prison in 2007, according to the court documents.

Federal authorities said one of Yousif Al Mashhadani's fingerprints was found on a document recovered during the raid to free the captive. But they did not elaborate on whether they believe he played a role in the incident.

He and his brother and sister-in-law eventually told FBI agents, prosecutors say, that they left Majid Al Mashhadani off their family trees because they did not want to hurt their chances of being admitted as refugees.

Hasan and his wife allegedly stopped using the last name "Al Mashhadani" to obscure the connection.

Yousif Al Mashhadani and Hasan also admitted that they made up a story about Hasan being kidnapped because Yousif Al Mashhadani was involved in anti-corruption efforts, and about Hasan being released after Yousif Al Mashhadani dropped his efforts, prosecutors say. They also allegedly made up stories of being threatened and coerced.

The family said Hasan was once detained for five hours by members of a Sunni militia in Taji, Iraq, according to the affidavit, but released when they failed to find a Green Zone access card showing he had worked with coalition forces.

In court Tuesday, family members cried as the charges were read. All three defendants proclaimed that they had not lied on any government forms.


Taqqiya is required; they could do naught else.

Al Mashhadani and Hasan were detained until a hearing Friday. Ibrahim, who has young children with Hasan, was released on a personal recognizance bond. They each face a maximum penalty of 10 years in prison if convicted.
Posted by: trailing wife || 03/29/2017 00:00 || Comments || Link || E-Mail|| [382 views] Top|| File under: Moslem Colonists
India-Pakistan
3 die in fighting in Kashmir
Two civilians and one 'rebel' were killed and at least 14 people injured Tuesday in clashes between protesters and troops and police in Indian-administered Kashmir, police said.

The clashes started when soldiers cordoned off a house in a village in central Kashmir in which at least one armed militant — who was killed later in the day — was hiding, said Inspector General of Police, Javid Gillani.

Hundreds of villagers, in a show of support for the 'rebels', threw stones at soldiers who had cordoned off the house.

Two people were killed in the ensuing clashes in which government forces fired tear gas and ammunition to disperse the protesting crowds.

"Doctors said one man died of bullet injuries and another died after he was hit by a tear gas shell," said Gillani.

"Six civilian protesters and eight police and paramilitary personnel were also injured," Gillani told AFP.

One militant was killed in the operation and one weapon was recovered from the scene, said army spokesman Colonel Rajesh Kalia.

Armed encounters between rebels fighting to end Indian rule over Kashmir and government forces have become more frequent since widescale unrest last year, sparked by the killing in July of a popular 'rebel' leader.

That unrest left more than 90 civilians dead and thousands injured.
Posted by: badanov || 03/29/2017 00:00 || Comments || Link || E-Mail|| [364 views] Top|| File under: Govt of Pakistain Proxies
Iraq
Mosul Offensive News


Kurds forces back ISIS attack, kills 4 suicide boomers

Sinjar (IraqiNews.com) Kurdish Peshmerga forces have killed four suicide bombers after encountering an attack launched by the self-proclaimed Islamic State in Sinjar town, a source from the troops said on Tuesday.

"The Islamic State launched an attack against a Peshmerga site east of Sinjar region," the source told Alsumaria News, adding that the troops were able to face the attack and kill four suicide bombers.

"Two of the bombers blew themselves up without losses," the source, who preferred anonymity said.

Sinjar, located northwest of Baghdad, was captured by IS in August 2014, before being retaken in November 2015 by Iraqi forces backed by US-led coalition airstrikes.

Peshmerga forces have actively engaged in the security campaign against Islamic State militants, mainly in areas where sovereignty is disputed with the central government in Baghdad.

The Kurdish troops occasionally face attacks by IS militants at its sites. The forces had fought on the Iraqi government's side in the operations in eastern Mosul which launched in October and ended with the retaking of the region late January.

Iraqi government troops are currently struggling to clear western Mosul from Islamic State militants, and commanders say they have become in control over 50 percent of that region.

Four residences destroyed in airstrike in western Mosul

Mosul (IraqiNews.com) Local source revealed that four houses have been destroyed by an air strike, targeting Islamic State's headquarters, on Hawi al-Kanisah area, in western Mosul, Shafaaq News reported on Tuesday.

The sources said in a press statement that an air strike, which was targeting a headquarters belonging to the Islamic State group, destroyed four houses inhabited by civilians in Hawi al-Kanisah area, in western Mosul.

The inhabitants were buried under the debris of their destroyed houses, the sources added. The warplanes that carried out the air strike were not identified.

Iraqi forces and US-led international coalition were criticized due to the fall of hundreds of civilian casualties by air strikes and explosions in the last few days.


Google Map at the link



Iraqi militia destroys ISIS mortar detachment

Mosul (IraqiNews.com) Al-Hashd al-Shaabi troops destroyed on Tuesday Islamic State's mortar detachment, southwest of Mosul.

"The 33rd brigade of the troops were able to destroy a mortar detachment of IS in Mosul desert," spokesperson of al-Hashd al-Shaabi said on Tuesday.

The spokesperson added that IS was going to target the troops through the detachment, saying that the troops "targeted it and destroyed their weapons after hours of watching them."

Mosul is the Islamic State's last stronghold in Iraq. Eastern Mosul was recaptured from IS in January, after a US-backed offensive was launched in October. A new offensive started in February to retake the west.

Al-Hashd al-Shaabi, also known as Popular Mobilization Forces (PMF), which consists of 66 militia groups, is considered one of the largest militias in Iraq. It was established in 2014 by a fatwa (religious edict) to fight the Islamic State.

In late 2016, the Iraqi parliament recognized the militia as a national armed force.

3 ISIS Big Turbans die in western Mosul airstrike

Mosul (IraqiNews.com) US-led international coalition air force carried out on Tuesday an air strike, west of the city of Mosul, killing three senior leaders of the Islamic State group.

Iraqi Ministry of Defense said in a press statement that the international coalition aircraft managed to destroy a headquarters belonging to the Islamic State in al-Tenk neighborhood, in western Mosul.

The air strike was carried out based on accurate intelligence information, and resulted in the killing of three elite leaders of the Islamic State, the statement added.

The killed leaders are the IS official of military intelligence in Wilayat Ninewa Ahmed Mazen (Abu Awda), a Norwegian national, the Sharia official Ibrahim al-Shaafi (Abu Khattab), an Egyptian national, and recruitment official Mohamed Abdel Rahman (Abu Hashem), a Belgian national, the statement explained.

Today, Iraqi Army Aviation managed to destroy several targets of the Islamic State terrorist group by air strikes, in western Mosul.
Posted by: badanov || 03/29/2017 00:00 || Comments || Link || E-Mail|| [415 views] Top|| File under: Islamic State
Anbar Antics


10 ISIS Turbans die in Anah airstrike

Anah (IraqiNews.com) Commander of al-Jazeera Operations, Major General Qassim al-Mohamadi, announced on Tuesday, that 10 members of the Islamic State were killed in an air strike conducted by the international coalition air force, west of Anbar.

Mohamadi said in a press statement that the international coalition aircraft managed to destroy a cache of weapons, an explosive plant and drones warehouse belonging to the Islamic State in the city of Anah, west of Ramadi.

The air strike also resulted in the killing of 10 members of the terrorist group, including two leaders and a suicide bomber, in addition to destructing an armored vehicle in the city, Mohamadi added.

Noteworthy, US-led international coalition and Iraqi Air Force continue bombarding the Islamic State targets in Anah, Qaim and Rawa, west of Anbar, before launching an expected offensive to liberate these cities.
Posted by: badanov || 03/29/2017 00:00 || Comments || Link || E-Mail|| [356 views] Top|| File under: Islamic State
Baghdad Bomb and Bullet Bulletin


1 dead in two bombing attacks in Baghdad province

Baghdad (IraqiNews.com) One civilian died and five others were injured on Tuesday when two bomb blasts hit areas in northern Baghdad, according to police sources.

One bomb exploded near an electricity ministry department in al-Shaab, northeast of the capital, leaving two wounded, sources were quoted saying.

Another bomb went off near commercial stores in Saba al-Bour, at the northwest, killing a civilian and wounding three others.

The United Nations Assistance Mission in Iraq (UNAMI) says violence in the country left nearly 392 dead and 613 injured, excluding security members, during February. Baghdad was the second most affected province with 120 deaths and 300 injuries, according to the organization's monthly casualty count. It excludes death toll among security members after Iraqi authorities had asked to get such information exclusively from security commands.

While several blasts are not followed by a claim of responsibility, Islamic State militants said they had been behind some bloody explosions and attacks that hit the capital in the past months, leaving casualties among civilians and security troops.
Posted by: badanov || 03/29/2017 00:00 || Comments || Link || E-Mail|| [355 views] Top|| File under: Islamic State
Syria-Lebanon-Iran
Syrian regulars attack al-Nusra positions in Daraa
A Syrian army unit operating in Daraa carried out a military operation targeting a hideout for al-Nusra terrorists in Daraa al-Balad area.

A military source told SANA Tuesday that an army unit destroyed a position of Nusra in Tarik al-Sad ( the Dam road) neighborhood in Daraa al-Balad area, killing and injuring all terrorists in it.

The Syrian army also targeted the terrorists' positions in Damascus countryside, Deir Ezzor, and Homs, killing large number of militants and destroying their weaponry and fortifications.
Posted by: badanov || 03/29/2017 00:00 || Comments || Link || E-Mail|| [320 views] Top|| File under: al-Nusra
Terror Networks
The Beatings Will Continue: Iraqi and Syrian Editions


ISIS executes judge in Ninevah

Mosul (IraqiNews.com) The Islamic State has killed its judge of the so-called Tigris State for refusing to partake in an attack on security forces, a local source from Nineveh has said.

Speaking on condition of anonymity to Alsumaria News on Tuesday, the source said "such groups beheaded the judge in front of the people after he refused to take part in an attack against security troops in Mosul.

This step comes within a new strategy adopted by IS to force its leaders to fight and to encourage local people to fight in the battle of Mosul, which is the biggest IS stronghold in Iraq. Reports of IS executing members for slack fighting or attempts to escape battlefields have been recurrent since the start of the security campaign in Mosul in October.

Eastern Mosul was recaptured from IS in January, after a US-backed offensive was launched in October. A new offensive started in February to retake the west. The government troops have recently pushed deeper into the Old City, a densely-populated and -structured area which military officials view as central to the desired victory over IS militants.

Battles in the west are believed to be much more difficult due to the density of residential areas and the high number of civilians.

ISIS kidnaps 4 Iraqi militia in Diyala

Baqubah (IraqiNews.com) A local source in Diyala Province informed that the Islamic State militants abducted four members of al-Hashd al-Ashaeri, northeast of Baqubah, Al Sharqiyah News reported on Tuesday.

The source said, "Today, members of the Islamic State group raided a house belonging to a civilian in Jabour Village, near the areas of Hamrin and al-Saadiyah to abduct him, but they did not find him."

The militants then attacked a checkpoint belonging to al-Hashd al-Ashaeri, abducted four of its members and transfer them to an unknown destination, the source added.

Furthermore, the source explained that security forces arrived in the area of incident, and imposed strict procedures to search for the Islamic State militants and free the abductees.


Google Map at the link



ISIS families flee Raqqa


I bet you'd do the same if it was you.


[ARA News] As the Kurdish-led Syrian Democratic Forces (SDF) continue their push into the Islamic State's (ISIS) de facto capital of Raqqa, families of ISIS jihadis started to escape the city.

Local sources confirmed that dozens ISIS jihadis were able to flee the city with their families since Monday.

"More than 50 ISIS jihadists fled Raqqa city along with their families during the past two days," a local media activist told ARA News on Wednesday.

The source said that the escapees used boats to cross the Euphrates River.

"They were seen heading to the southern bank of the Euphrates by boats," an eyewitness said, speaking to ARA News on condition of anonymity.

Hundreds of ISIS jihadists have escaped Raqqa since the US-backed SDF troops launched a major operation to isolate and eventually liberate Raqqa city from the radical group last November.

This comes as part of the third phase of the Euphrates Wrath Operation, aimed at liberating Eastern Raqqa from ISIS jihadists, launched by the SDF on 4 February.

During the first phase of Euphrates Wrath, which began on November 6, 2016, the SDF liberated roughly 560 km² in Northern Raqqa.

On 10 December, the SDF launched the second phase of the Euphrates Wrath, during which it captured over 2500 km² in Western Raqqa.

The campaign is ultimately aimed at isolating the ISIS radical group in its de facto capital.
Posted by: badanov || 03/29/2017 00:00 || Comments || Link || E-Mail|| [370 views] Top|| File under: Islamic State
Who's in the News
34
[untagged]
7
Islamic State
6
Taliban
3
Moslem Colonists
2
Govt of Pakistan
1
Arab Spring
1
Jamaat-ul-Mujahideen Bangladesh (IS)
1
al-Qaeda in the Arabian Peninsula
1
Commies
1
Govt of Pakistain Proxies
1
Sublime Porte
1
Govt of Iran
1
Jamaat-e-Islami
1
Hezbollah
1
al-Nusra
Bookmark
E-Mail Me
The Classics
The O Club
Rantburg Store
The Bloids
The Never-ending Story
Thugburg
RSS Links
Gulf War I
The Way We Were
Bio
Merry-Go-Blog
Hair Through the Ages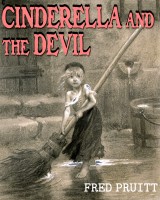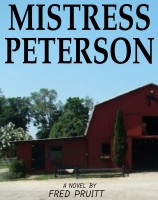 On Sale now!


A multi-volume chronology and reference guide set detailing three years of the Mexican Drug War between 2010 and 2012.

Rantburg.com and borderlandbeat.com correspondent and author Chris Covert presents his first non-fiction work detailing the drug and gang related violence in Mexico.

Chris gives us Mexican press dispatches of drug and gang war violence over three years, presented in a multi volume set intended to chronicle the death, violence and mayhem which has dominated Mexico for six years.
Click here for more information


Meet the Mods
In no particular order...


Steve White
Seafarious
Pappy
lotp
Scooter McGruder
john frum
tu3031
badanov
sherry
ryuge
GolfBravoUSMC
Bright Pebbles
trailing wife
Gloria
Fred
Besoeker
Glenmore
Frank G
3dc
Skidmark
Alaska Paul



Better than the average link...



Rantburg was assembled from recycled algorithms in the United States of America. No trees were destroyed in the production of this weblog. We did hurt some, though. Sorry.
54.197.24.206