-Lurid Crime Tales-
Man Caught with Pants Down and an Armless Mannequin in Public Park
A man is behind bars for committing "lewd acts" with a mannequin in a public park Sunday morning.


"Offisher, I been gypped! Thish hooker ain't got no coozinart!"


According to the Kanawha County Sheriff's Department, 61-year-old Eddie M. Campbell from Belle was caught at Booker T. Washington Memorial Park in Malden with his shirt off and his pants around his ankles.

Deputies say Campbell was sitting on a park bench with an armless mannequin on his lap, holding it with one hand -- pleasuring himself with the other. When the deputy identified himself, Campbell stopped, pushed the mannequin off him and pulled his pants up.
Continued on Page 49
Posted by: Beavis || 08/09/2010 11:47 || Comments || Link || E-Mail|| [279 views] Top|| File under:
-Short Attention Span Theater-
Stephen Hawking: Abandon the Earth
Theoretical physicist Stephen Hawking has some advice for the people of Earth - it's time to get off. "I believe that the long-term future of the human race must be in space," Hawking said to Big Think , a global forum that includes interviews with experts. "It will be difficult enough to avoid disaster on planet Earth in the next hundred years, let alone the next thousand, or million. The human race shouldn't have all its eggs in one basket, or on one planet. Let's hope we can avoid dropping the basket until we have spread the load."

The physicist called humankind's survival "a question of touch and go" and referred to the Cuban Missile Crisis in 1963 as one time people narrowly avoided extinction. He also referred to the 22,600 stockpiled nuclear weapons, including 7,770 still operational, scattered around the planet.

If that doesn't drive us off, University of Sussex astrophysicist Dr. Robert Smith said global warming may reach a point "where all of Earth's water will simply evaporate." He said life will disappear on Earth long before the 7.6 billion years some say the aging sun will expand and destroy Earth.
Continued on Page 49
Posted by: Delphi || 08/09/2010 12:00 || Comments || Link || E-Mail|| [350 views] Top|| File under:
Russian man dies in searing heat at sauna contest
File under "Here, hold my vodka!"


[Arab News] A Russian man trying to win the Sauna World Championships died after collapsing with severe burns in the final stage of an event that required contestants to sit in a 230-degree (110 Celsius) room as water was tossed onto a searing stove, officials and witnesses said.

Vladimir Ladyzhenskiy, an amateur wrestler who was in his 60s, was pronounced dead late Saturday after he collapsed alongside reigning champion Timo Kaukonen of Finland roughly six minutes into the final round. Medical workers pulled both men out of the sauna in front of nearly 1,000 spectators in the southern Finnish town of Heinola.


Whadda ya get for second place?


Both were shaking and bleeding from what appeared to be severe burns, said Hakon Eikesdal, a photographer with the Norwegian daily Dagbladet.

Kaukonen, about 40, was hospitalized in stable condition Sunday, contest spokesman Ossi Arvela said.

The annual contest, which had over 130 participants from 15 countries, had been held since 1999. It will never be held again, Arvela said.

Half a liter (a pint) of water is added to the stove every 30 seconds and the last person to remain at the sauna is the winner.
Posted by: Fred || 08/09/2010 00:00 || Comments || Link || E-Mail|| [260 views] Top|| File under:
Africa Horn
Curse threats on 'No' MPs withdrawn
[The Nation (Nairobi)] The Meru council of elders has withdrawn threats to bestow a curse on two MPs from the region for opposing the new constitution.

The Njuri Ncheke held a meeting in the area during the referendum campaign period during which they warned Mr Silas Muriuki (Imenti North) and Mr Mithika Linturi (Igembe South) that they would face an unspecified curse if they did not switch to the 'Yes' camp.

But council secretary-general Phares Ruteere on Sunday said they had forgiven the MPs in the spirit of "reconciliation and unity of the community".

One of the MPs had, however, forwarded a complaint to the National Cohesion and Integration Commission for action to be taken against the council.

"It's true we received a complaint from one of the lawmakers and we want to see to it that both parties reconcile," said the commission chairman, Dr Mzalendo Kibunjia.

"The two MPs are our sons and they were only exercising their democratic rights when they said 'No' to the new laws.
Posted by: Fred || 08/09/2010 00:00 || Comments || Link || E-Mail|| [245 views] Top|| File under:
Arabia
KD 100 fine for eating in public
KUWAIT CITY, The Interior Ministry Saturday warned citizens and expatriates against eating or drinking in public during the fasting month of Ramadhan, due to commence in few days, because "it will be illegal and contradict Islamic teachings."

Ministry spokesman Brigadier Mohammad Al-Sabr said any person seen eating or drinking publicly would be fined KD 100 ($347) and jailed for a maximum of one month or one of these penalties. Al-Sabr also called on shops and restaurants to abide by the law or face closure.
Posted by: tipper || 08/09/2010 08:45 || Comments || Link || E-Mail|| [270 views] Top|| File under:
China-Japan-Koreas
North Korea fires artillery near disputed border
SEOUL, South Korea -- North Korea fired about 110 rounds of artillery Monday near its disputed sea border with South Korea, the South's military said, amid high tension over the deadly sinking of a South Korean warship blamed on North Korea.

The firing came shortly after South Korea ended five-day naval drills off the west coast that the North called a rehearsal for an invasion, vowing to retaliate.

All the artillery shells harmlessly landed into the North's waters and caused no damage to the South, a South Korean Joint Chief of Staff officer said on condition of anonymity, citing department policy.


Perhaps they were firing off old ammo and drilling the troops. Those 105 mm rounds can be pretty heavy if you're half-starved ...

South Korea considered the firing to be part of a military drill by North Korea but still bolstered its military readiness against further provocation, the officer said. The South also warned Pyongyang over the firing by naval radio, he said.

"This was their way of saying 'We'll respond to military drills with military drills,'" said Yang Moo-jin, a professor at Seoul's University of North Korean studies.
Posted by: tu3031 || 08/09/2010 13:01 || Comments || Link || E-Mail|| [245 views] Top|| File under:
President Lee replaces PM, seven ministers
SEOUL, Aug. 8 (Yonhap) -- Kim Tae-ho, former governor of South Gyeongsang Province, has been nominated as new prime minister in a Cabinet shake-up that also replaced seven ministers and two minister-level officials, the presidential office Cheong Wa Dae announced Sunday.

President Lee Myung-bak's first Cabinet reshuffle since September 2009 comes on the heels of the ruling Grand National Party's (GNP) defeat in the June 2 local elections, which chose the heads of the country's mayors and governors, and a turnaround in the July 28 by-elections in which the party won five of the eight contested parliamentary seats. Lee begins the latter half of his single five-year tenure later this month.

It did not affect the ministers handling foreign affairs, national defense or inter-Korean ties, signaling that the president will keep a tough stance on North Korea, which South Korea accuses of sinking its warship with a torpedo in March.
Posted by: Steve White || 08/09/2010 00:00 || Comments || Link || E-Mail|| [259 views] Top|| File under:
Chinese 'Carrier-Killer' Missile Could Reshape Sea Combat
...or not.


China is developing an unprecedented new missile that is designed to be launched from land with enough accuracy to penetrate the defenses of even the most advanced moving aircraft carrier from a distance of more than 900 miles, sources say.

Initial reports on the new missile suggest it could reshape conflicts at sea, but U.S. weapons experts told FoxNews.com that it's no game-changer, nor a revolutionary threat to America's aircraft carriers — which are the center of U.S. Pacific defense strategy. "Some have called it a game-changer. I would dispute that claim," said Toshi Yoshihara, an associate professor at the U.S. Naval War College.

Continued on Page 49
Posted by: tu3031 || 08/09/2010 00:00 || Comments || Link || E-Mail|| [915 views] Top|| File under:
Europe
Unemployment Rate Falls Again
- In Switzerland. Unemployment continued its downward trend in July, falling to 3.6 per cent. There were 142,330 people registered as unemployed, 2,143 fewer than at the end of June. The number of jobless between the ages of 15 and 24 had risen by 1,368 or 6.5 per cent.


The US would be much happier if its unemployment rate were ONLY 6.5 percent


A message to Jerry Pournelle points out something:
Switzerland is the forgotten example in many things. It is high on many "quality of life" factors.

Why don't MSM commentators ever refer to Switzerland?

Is it because it has the most decentralised government system?

Is it because there is a gun in every Swiss family home?

Why is the Swiss model never quoted for repairing broken constitutions, eg Afghanistan?

I asked a Swiss person I met at a party here in Melbourne.

She said, "oh, they are all hopelessly conservative over there"

Lucky Swiss.
Posted by: Anguper Hupomosing9418 || 08/09/2010 00:00 || Comments || Link || E-Mail|| [252 views] Top|| File under:
The Grand Turk
Groom accidentally kills dad, two guests in wedding gunsex
A GROOM accidentally killed three relatives at his wedding in Turkey yesterday when he fired into the air with an assault rifle in celebration.



The groom unleashed a volley of rapid aerial shots with an AK-47 rifle to celebrate his nuptials, but quickly lost control of the weapon and accidentally raked the guests with bullets, the report said.


The Anatolia news agency reported eight other people were wounded at the incident at the village of Akcagoze in the south-eastern province of Gaziantep.

The groom unleashed a volley of rapid aerial shots with an AK-47 rifle to celebrate his nuptials, but quickly lost control of the weapon and accidentally raked the guests with bullets, the report said.

His father and two of his aunts died in hospital. The groom was arrested.

Turks are notorious for breaking out into gunshots to celebrate weddings and sports victories, a practice that has caused many deaths and which authorities have so far failed to curb.
Posted by: tipper || 08/09/2010 08:41 || Comments || Link || E-Mail|| [246 views] Top|| File under:
Home Front: Politix
Hatch Introduces bill to reduce Federal employees to 2009 levels
Sen. Orrin Hatch (R-Utah) introduced legislation today aimed at cutting the bloated federal government down to size. The Reduce and Cap the Federal Workforce Act would reduce and limit the number of civilian federal workers to February 2009 levels.


Expect this one to be pigeon-holed until several weeks after Doomsday.


"If we are to get our deficit under control, we need to rein in the runaway growth of our federal government," Hatch said. "Simply put, the federal government is growing at breakneck speed and it is time to apply the brakes before it bankrupts the nation and the taxpayers. My bill is a commonsense approach to putting a halt to big government."


Common sense being an uncommon commodity...


Hatch said the numbers show why his legislation is needed. From 1981 through 2008, the senator noted, civilian workers numbered between 1.1 million and 1.2 million. The Obama administration is forecasting the government's workforce this year will reach 2.15 million and serve 310 million Americans.


... which amounts to a lot of jobs for his supporters...


"That is almost a fifty percent increase since 2008," Hatch said. "In 1974, former President Gerald Ford said: 'A government big enough to give you everything you want is a government big enough to take from you everything you have.' Today, we have an administration that seems hell bent on doing just that. That is unacceptable."


Welcome to the Revolution...


The legislation would require the following:
Three months after enactment, the head of each government agency -- other than the CIA, FBI, Secret Service and Executive Office of President -- will report the number of civilian employees within that agency on Feb 16, 2009, to the Office of Management and Budget (OMB).


If the number of employees is greater than existed on Feb 16, 2009, then each agency (except the Department of Defense and Department of Homeland Security) must, through attrition, reduce the number of employees to Feb. 16, 2009, levels.


Once the number of employees reaches Feb 16, 2009, levels, the head of each agency must ensure that those numbers remain the same. Thus, a hiring of a full time employee would require the reduction of another employee.


The OMB would publicly disclose the total number of federal employees, the number of federal employees in each agency, and the salary of each federal employee.


The Director of National Intelligence can exclude any employee from the above requirements if the director determines that such a disclosure would pose a threat to national security.
Hatch's bill legislation is supported by the American Conservative Union, Americans for Limited Government and Americans for Tax Reform.

Posted by: Delphi || 08/09/2010 09:02 || Comments || Link || E-Mail|| [364 views] Top|| File under:
India-Pakistan
India's huge wheat store rotting
Stored in the open during monsoon season, the clever boots! Global wheat prices already up 78% since June. It's going to be an interesting year to be poor...
Posted by: Glesing Spolugum1017 || 08/09/2010 00:00 || Comments || Link || E-Mail|| [338 views] Top|| File under:
Billions of Dollars Needed for Pakistan's Flood Victims
Local and international relief workers say continued heavy rainfall has worsened the situation in

Pakistain

where raging floodwaters have killed more than 1,600 people and affected 15 million in the past two weeks. The United Nations says

Pakistain

will need billions of dollars to recover from its worst floods in history.
Pakistain usually needs billions of dollars for some catastrophe or other. Some of the victims will literally wait years before aid arrives, while politicians will hoover up as much cash as they can and snag as much of the aid in kind as they can for black market resale. At some point not too far in the future the Pak government will get huffy over any kind of controls attached to the aid. Women hired as aid workers will be beaten up, raped, or killed by the local turbans, and when the situation's almost under control any Western aid workers silly enough to still be around will be chased out.

There. Covered that whole story.
In addition to causing major human loses,

Pakistain

's raging floodwaters have destroyed hundreds of thousands of homes, washed away crops and livestock.

Floodwaters have raged down from the northwestern Khyber Pakhtoonkhaw Province


... formerly NWFP, which you've got to admit was easier to spell...


to the agriculture heartland of Punjab and have reached the southern Sindh province.

The

Mighty Pak Army

is leading the relief efforts, but with more rain forecast relief workers are anticipating further devastation.

Bad weather has hampered helicopter flights carrying relief goods for victims still trapped in remote areas. U.N officials say they are particularly worried about the needs of 600,000 people who remain completely cut off in the north of Khyber Paskhtoonkhaw Province.

Prime Minister Yusuf Raza Gilani traveled to the flood-hit parts of southern

Pakistain

, where he told reporters his country has been set back many years because of the devastation.


Pakistain getting set back many years means they're now in negative numbers...


He reiterated his appeal for the international community to

cough up some major boodle

.

But the prime minister dismissed criticism the government's poor response is to be blamed for the miseries of the flood victims.


"No, no! Certainly not!"


"In fact, the government has done everything possible under its control," he said. "Provincial governments, they are all doing their utmost. But it is [an]unprecedented flood, it is beyond imagination and it is beyond expectation."


... just like the last disaster was...


U.N. Office for the Coordination of Humanitarian Affairs

front man

Maurizio Giuliano tells VOA shelter for the millions of victims is the biggest and most urgent concern. "We will need hundreds of thousands of tents," said Giuliano. "Therefore, we are working closely in support of the government trying to liase with donors, trying to liase with all U.N agencies and NGOs so that we can figure out where we can get a lot of tents from or some other kind of shelter."
Posted by: Fred || 08/09/2010 00:00 || Comments || Link || E-Mail|| [256 views] Top|| File under:
Southeast Asia
U.S. military goes back to Vietnam
Cold War enemies the United States and Vietnam demonstrated their blossoming military relations Sunday as a U.S. nuclear super carrier cruised in waters off the Southeast Asian nation's coast -- sending a message that China is not the region's only big player.

The visit comes 35 years after the Vietnam War as Washington and Hanoi are cozying up in a number of areas, from negotiating a controversial deal to share civilian nuclear fuel and technology to agreeing that China needs to work with its neighbors to resolve territorial claims in the South China Sea.

The USS George Washington's stop is officially billed as a commemoration of last month's 15th anniversary of normalized diplomatic relations between the former foes. But the timing also reflects Washington's heightened interest in maintaining security and stability in the Asia-Pacific amid tensions following the sinking of a South Korean warship in March, which killed 46 sailors. North Korea has been blamed for the attack, but has vehemently denied any involvement.

Last month during an Asian security meeting in Vietnam's capital, Hanoi, U.S. Secretary of State Hillary Rodham Clinton also angered China by unexpectedly calling on the Communist powerhouse to resolve territorial claims with neighboring Southeast Asian countries over islands in the South China Sea.

"The strategic implications and importance of the waters of the South China Sea and the freedom of navigation is vital to both Vietnam and the United States," Capt. Ross Myers, commander of the George Washington's air wing, said aboard the ship Sunday as fighter jets thundered off the flight deck above.

"I'm certain that the Chinese government and the Chinese people are trying to protect their interests," he added when asked about China's increased aggressiveness within the area. "It is more important for Vietnam (and) its partners to establish that they have an equal right to economic prosperity and peace within the region as well."
Posted by: tipper || 08/09/2010 01:44 || Comments || Link || E-Mail|| [262 views] Top|| File under:
Who's in the News
53
[untagged]
3
Taliban
3
Commies
3
Govt of Iran
3
Hamas
2
al-Qaeda in North Africa
2
Islamic State of Iraq
1
Govt of Sudan
1
al-Qaeda in Turkey
1
TTP
1
Thai Insurgency
1
al-Shabaab
1
Jemaah Islamiyah
1
Jamaat-e-Islami
1
Hezbollah
1
Chechen Republic of Ichkeria
Bookmark
E-Mail Me
The Classics
The O Club
Rantburg Store
The Bloids
The Never-ending Story
Thugburg
RSS Links
Gulf War I
The Way We Were
Bio
Merry-Go-Blog
Hair Through the Ages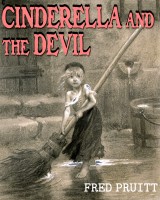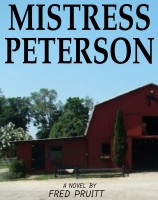 On Sale now!


A multi-volume chronology and reference guide set detailing three years of the Mexican Drug War between 2010 and 2012.

Rantburg.com and borderlandbeat.com correspondent and author Chris Covert presents his first non-fiction work detailing the drug and gang related violence in Mexico.

Chris gives us Mexican press dispatches of drug and gang war violence over three years, presented in a multi volume set intended to chronicle the death, violence and mayhem which has dominated Mexico for six years.
Click here for more information


Meet the Mods
In no particular order...


Steve White
Seafarious
Pappy
lotp
Scooter McGruder
john frum
tu3031
badanov
sherry
ryuge
GolfBravoUSMC
Bright Pebbles
trailing wife
Gloria
Fred
Besoeker
Glenmore
Frank G
3dc
Skidmark
Alaska Paul



Better than the average link...



Rantburg was assembled from recycled algorithms in the United States of America. No trees were destroyed in the production of this weblog. We did hurt some, though. Sorry.
54.226.58.177