-Lurid Crime Tales-
Mentally ill roundup plan after train pushes
[NYPOST] The city is making a major push to sweep the streets of dangerous, mentally ill New Yorkers -- and has even compiled a most-wanted list, The Post has learned.


The city's most visible lunatics will now be locked away until the ACLU gets writs of habeas corpus. Less visible mentally ill will continue walking the city streets, speaking with invisible companions and shrieking at people who don't live in their world, which is most of us.


The measure follows a pair of high-profile subway-shove fatalities from December allegedly involving mentally ill individuals.
And attention span's stretched all the way from December to February? There can't be much more left remaining.
The city has already drawn up a list of 25 targets, sources said.
"Alright, McGonigle! Tell me why this particular 25 are the worst?"
"Well, chief, you see this guy, number 11? We had him, but he gnawed through the bars and flew away."
"After the Queens subway attack [of immigrant Sunando Sen], the [city] decided to take a proactive approach


Ahah. Yes. Proactive is good.


to track down the most dangerous mental-health patients that currently have mental-hygiene warrants" out for them, a law-enforcement source said.


"Mental hygiene warrants" are served by men in white coats driving around the city with butterfly nets close at hand.


Those warrants mean that the patients are not wanted for a crime but instead are being sought because they are not getting their court-ordered treatment.
"What kinda 'court-ordered treatment,' McGruder?"
"Y'see this guy, chief? They prescribed a nice canvas jacket with very long sleeves for him, along with some nice rubber padding for the walls of his room!"
There are a handful of cops assigned to the detail,


They're known as "the guys that drew the short straws"...


which began working in the past few weeks, the source said.
"Alright, team! Let's go catch loons!"
"You go first!"
"No, you go first!"
Cops in the NYPD's Real Time Crime Center are using high-tech methods to first track down the individuals,
"What kinda 'high-tech methods?'"
"We got this computer program that tracks paths of destruction, chief. All we gotta do is fire it up and it'll tell us which way the target's moving!"
"You can't call 'em 'targets,' McGregor! That implies yer gonna shoot 'em!"
"We are, chief! See, we got these dart guns with hypodermics in 'em. All we gotta do is pull the trigger [pffft!]... Oops. Sorry, chief."
[Swoon!]
and detectives on the street have been assigned to then go after them and take them to hospitals, law-enforcement sources said.
"'Scuse us, sir! We're from the NYPD... Grab him, McMurphy!"
"Aaaiiieee!"
"McMurphy! My Gawd! Look out for his... whatever those are!"
In the past, the city Department of Health would ask cops for help finding mentally ill people who aren't taking their court-mandated meds so they could be taken to clinics. But that only applied to those who had known addresses -- and patients who went off the grid were rarely pursued, the sources said.


Because once they're off the grid they're not dangerous anymore.
Posted by: Fred || 02/19/2013 00:00 || Comments || Link || E-Mail|| [364 views] Top|| File under:
Africa Horn
South Sudan President Retires over 100 Army Generals
[An Nahar] South Sudan has retired over 100 generals as part of a sweeping restructuring of the former rebel force, in a move partly aimed at demilitarizing the fledgling nation's government, officials said Monday.

The presidential decree to retire 117 generals follows similar orders last month for 35 other generals and all six deputy army chiefs of staff.

"They all finished their time in the military service so they are retired but are paid...There must be new blood to come up for a change, because we are a new nation at last," army

front man

Kella Kueth told Agence

La Belle France

Presse.

South Sudan won independence from former civil war foe Sudan in July 2011, facing a raft of challenges to rebuild the conflict-ravaged nation, including turning a bloated guerrilla army of some 200,000 troops into a regular force.

The army absorbed several former rival rebel factions -- some once acting as proxy forces for Sudan -- as part of peace building efforts, swallowing up large chunks of the impoverished nation's budget.

Several of the generals now hold government positions, too.

"It is a way of separating the military and civilians, which the army has not been very good at for years. So it's a positive change", said one Western diplomat on condition of anonymity.

But with rebel militia forces still operating and a pension system not yet implemented, stripping army commanders of both title and salary would be a dangerous move.

"This is about cleaning up the administration and professionalizing the army, but it is a delicate process and has to be done slowly," Matthew LeRiche, an academic and expert on the former South Sudanese rebel force said.

Posted by: Fred || 02/19/2013 00:00 || Comments || Link || E-Mail|| [977 views] Top|| File under:
Africa North
Chokri Belaid statue destroyed by vandals
[MAGHAREBIA] Vandals destroyed a statue erected in honour of slain Tunisian opposition leader Chokri Belaid, Tunisie Numerique reported on Monday (February 18th). The Sunday night incident came just hours after Tunisian artists installed the memorial in El Menzah, the site of Belaid's killing.

"This is a criminal act. Those who did this are inhuman, they have exceeded all limits," AFP quoted Belaid's widow Besma Khalfaoui as saying.

Belaid, a fierce critic of the Ennahda-led government, was

bumped off

in broad daylight on February 6th. His murder sparked a public outcry in Tunisia, plunging the country into its worst political crisis since the revolution.
Posted by: Fred || 02/19/2013 00:00 || Comments || Link || E-Mail|| [358 views] Top|| File under: Salafists
Tunisia PM Says Plan for New Government Has failed
[An Nahar] Tunisia's Prime Minister Hamadi Jebali announced late on Monday that his plan for a new government of technocrats has failed, but he left the door open for compromise and did not say he would stand down.

"I say in all clarity that the initiative I presented -- that is to say, a government composed of members not belonging to any political parties -- failed to reach a consensus," Jebali said after talks with party leaders.

"Another form of government" was still a possibility, he added.

The prime minister had vowed to step down if his controversial proposal to form a non-partisan administration, designed to avert political turmoil in Tunisia but opposed by his Islamist party Ennahda, was thwarted.

"I will go tomorrow (Tuesday) to the president to discuss the next stages, but I noted progress during the political discussions in terms of seeking a consensus around another solution," Jebali said.

He said this new formula should emerge "in the coming days," adding further delays to the search for a solution to a political crisis triggered by the

liquidation

of a leftwing politician.

Jebali insisted that despite its failure, his initiative had at least succeeded in "getting everyone around a table" and in preventing Tunisia "from falling into the unknown."

Rached Ghannouchi, the veteran leader of Jebali's Ennahda party, said the representatives of some 15 parties had agreed at Monday's meeting on the need for a government with "political competences" and tasked with holding elections as soon as possible.

"We in Ennahda want to ensure that Jebali continues to chair (the cabinet), and so do all those who took part in this meeting," he told Agence

La Belle France

Presse.

Aziz Kirchen, representing President Moncef Marzouki's Congress for the Republic, said an agreement had been reached for "the formation of a mixed government" of politicians and technocrats, but without giving details.

Jebali first proposed his initiative in the wake of public outrage over the the murder in broad daylight of Chokri Belaid, a leftist opposition leader and fierce critic of the ruling Islamists.

Posted by: Fred || 02/19/2013 00:00 || Comments || Link || E-Mail|| [365 views] Top|| File under: Arab Spring
Caribbean-Latin America
Chavez home from Cuba
[HOSTED.AP.ORG]

His Excellency President-for-Life, Caudillo of the Bolivarians Hugo Chavez

returned to Venezuela early Monday after more than two months of treatment in Cuba following cancer surgery, his government said, triggering street celebrations by supporters who welcomed him home while he remained out of sight at Caracas' military hospital.


... in the hospice wing.


Chavez's return was announced in a series of three messages on his Twitter account, the first of them reading: "We've arrived once again in our Venezuelan homeland. Thank you, my God!! Thank you, beloved nation!! We will continue our treatment here."


"... until pain meds are no longer necessary."


They were the first messages to appear on Chavez's Twitter account since Nov. 1.
"Nurse! He moved!"
"Well, twitter something, man!"


"And then snow him!"


"I'm clinging to Christ and trusting in my doctors and nurses," another tweet on Chavez's account said. "Onward toward victory always!! We will live and we will triumph!!"


"We will live until we don't anymore."
Posted by: Fred || 02/19/2013 00:00 || Comments || Link || E-Mail|| [714 views] Top|| File under:
The Grand Turk
Jihad not related to terrorism, Turkish FM Davutoglu says
The taqiyya, it is thick in the air today.
[Hurriyet Daily News] There is no connection between jihad and terrorism, Turkish Foreign Minister Ahmet Davutoğlu said yesterday, adding that suggestions to the contrary come from American neo-cons
and Israelis.

"Jihad is the name of fighting for our honor if required but firstly it means fighting against our own self's limits, according to us," Davutoğlu said yesterday in Istanbul at the headquarters of the Independent Industrialists' and Businessmen's Association (MÜSİAD), where he attended the conference "Turkey in the light of international developments, 2013."

"For us, jihad is a sacred notion; let us not taint this notion by using it like neo-cons and pro-Israelis in America," Davutoğlu said while condemning an opposition party deputy who asked the Turkish government on its policy regarding the jihadist movement in Syria at a Turkey-EU Joint Parliamentary Commission meeting on Feb. 15.

Davutoğlu also criticized the particular deputy for asking question in English instead of Turkish since the session was held in the Turkish Assembly, albeit with EU officials.

"A mentality has appeared now that is tainting these notions [of jihad]; they have introduced [this usage] into our culture, and they even use it in the Grand National Assembly of Turkey, which was founded with help that came from a jihad fatwa [during Turkey's Liberation War]," Davutoğlu said.

Davutoğlu also told an anecdote about a Turkish diplomat named Cihad Erginay -- who is Turkey's envoy to the Czech Republic -- in the wake of the Sept. 11, 2001, attacks on New York and Washington.

"His name is also jihad; the ones who greeted him in the airport were walking behind and yelled at him 'Cihat,' then everybody hits the deck," Davutoğlu said, adding that this was part of the outcome of the misunderstanding of the word jihad.

Question over al-Nusra Front

Meanwhile,
...back at the dirigible, Cynthia backed into the galley, the barbecue fork held in front of her. Jack! she called. Where the hell are you?...
Aykan Erdemir, a main opposition Republican People's Party (CHP) deputy told the Daily News on the phone yesterday that he was the one to ask Davutoğlu if Turkey considered the al-Nusra Front in Syria, which identifies itself a jihadist movement, as a terrorist organization like the U.S. and NATO


...the North Atlantic Treaty Organization. Originally it was a mutual defense pact directed against an expansionist Soviet Union. In later years it evolved into a mechanism for picking the American pocket while criticizing the cut of the American pants...


do.

"It was a yes or no question; in not answering it, he called me an Orientalist, which is total defamation. Does he also blame al-Nusra for Orientalism? Do you count this organization as a terrorist organization or not, that was the question. The Turkish public must be informed about Turkey's position," Erdemir said.

Posted by: Fred || 02/19/2013 00:00 || Comments || Link || E-Mail|| [366 views] Top|| File under:
Home Front: Culture Wars
Chicago Teachers Union demands end of standardized testing
[DAILYCALLER] The Chicago Teachers Union urged school administrators nationwide to discontinue the use of standardized tests, deriding them as corporate tools.


"Corporates are ucky, y'know."




Not to mention it was not long ago that the Freakonomics man demonstrated he could differentiate the test results of classes taught by good teachers from those who either fed their students the right answers or those who replaced wrong answers in Chicago city schools. If I recall correctly, some Chicago teachers lost jobs over it.

The CTU recently released a report arguing that standardized tests are a faulty measure of student achievement. They also advance a pro-corporate agenda, the report said.


"We wouldn't want our kiddies to grow up and work for soulless companies!"


"Corporate interests continue to push towards a test‐centered public education system that is clearly harmful to students," according to the report.


"Students never had to take tests in the past. Why should they now?"


The union's anti-testing push is part of a broader campaign by teachers unions nationwide. Teachers at one Seattle high school recently went on strike, refusing to administer a test that they feared would be used to hold them accountable.
"If youse guys don't pass the test, it'll look like we didn't teach you nothin'!"
"But Miz Bleps, you din't teach us nothin'!"
Anti-testing efforts have also appeared in Providence, Rhode Island, and Portland, Oregon.


So as you can see they've taken root even in highly conservative states...


With propositions to tie teacher pay to student achievement gaining popularity among education reformers, teachers unions have stepped up efforts to end standardized testing. Without tests, administrators will have no data upon which to base merit pay for teachers.


"But really, it's a matter of principle!"


Opposition to standardized tests put teachers unions at odds with reformers on the left. Chicago Mayor Rahm Emanuel lost a merit pay battle with the CTU in September. And President Obama has supported policies that reward states for evaluating teachers based on students' test scores.


"But that's, like, outcome-based education! It's corporate!"


But teachers unions have found a key ally in their push to abolish tests: the students themselves.


"No tests? Kewl!"
Posted by: Fred || 02/19/2013 00:00 || Comments || Link || E-Mail|| [623 views] Top|| File under:
India-Pakistan
Police told to stop harassing family of accused
[Pak Daily Times] Justice Abdul Sami Khan of the Lahore High Court on Monday restrained the police from harassing the family members of an accused wanted in a number of cases.

The judge remarked that police could not harass family members of any accused, and restrained the police officials from raiding the petitioner's house in order to arrest the accused. The judge issued the direction on a petition filed by Muhammad Fiyaz of Garhi Shahu.

Counsel for the petitioner Ishtiaq Ahmad submitted that Muhammad Awais was involved in criminal activities and cases had been lodged against him in various

cop shoppe

s. He said that due to his criminal activities, the petitioner had disinherited Awais and turned him out of his house.

He alleged that Garhi Shahu SHO Shahid Ali Gujjar and investigation head of Racecourse Police Station Ashfaq Butt were continuously raiding the petitioner's house and humiliating his daughters, wife and other family members. He submitted that the petitioner had even informed the police about Awais not living there anymore, but in vain.

The counsel alleged that police officials were demanding bribe for stopping the illegal raids on his house and threatening the family with dire consequences. He said that the petitioner had even moved applications before the police high-ups against the raids, but no one was paying heed to his problems. He requested the court to restrain the police from raiding his house and threatening his family members. He also requested the court to restrain police from humiliating women of his family members.
Posted by: Fred || 02/19/2013 00:00 || Comments || Link || E-Mail|| [323 views] Top|| File under: Govt of Pakistan
Syria-Lebanon-Iran
Iran Parliament Apologizes to Khamenei over Infighting
[An Nahar] Iran's parliament has apologized to Ayatollah Ali Khamenei for a heated row during an impeachment session, joining the president, speaker and chief justice in pledging obedience to the supreme leader.

Khamenei at the weekend had rebuked the deputies for their role in the squabbling that broke out in the February 3 impeachment session, during which President
Mahmoud Short Round Ahmadinejad and speaker Ali Larijani got into verbal fight.

"For our part, we apologize for what happened ... during the impeachment," of the labor minister Abdolreza Sheikholeslam, said a statement signed by 265 members of the 290-seat parliament, media reported on Monday.

The parliamentarians emphasized that obedience to the leader, who had dubbed the impeachment as a "bad decision", was a "religious and legal obligation".

Following Khamenei's criticism, Ahmadinejad, the speaker and the judiciary chief Ayatollah Sadeq Larijani expressed "obedience" to him in separate letters, media reported.

The parliamentary row, which was broadcast on radio, came as parliament proceeded to impeach Ahmadinejad's labor minister for refusing to sack Tehran's ex-prosecutor Saeed Mortazavi as head of a wealthy social welfare organization.

In that session, Ahmadinejad played a video recording which allegedly incriminates Fazel Larijani, a brother of both the parliament speaker and the judiciary chief, who is a direct appointee of Khamenei.

Fazel is shown in the clip as allegedly trying to bribe Mortazavi in exchange for political support from the parliament and the judiciary.

Larijani in response charged that Ahmadinejad was impeding justice by shielding his inner circle from judicial investigation.

Candidates seeking reelection and those who seek to become deputies, have to be vetted by the Guardians Council, whose members are appointed by Khamenei.

The rift between Ahmadinejad and the parliament and judiciary, two bodies which are dominated by conservatives critical of his administration, first surfaced in April 2011 when the president challenged a ruling by Khamenei, who has final say on all state matters.

Posted by: Fred || 02/19/2013 00:00 || Comments || Link || E-Mail|| [310 views] Top|| File under: Govt of Iran
Who's in the News
26
[untagged]
4
Govt of Syria
3
Hezbollah
3
Govt of Pakistan
3
Lashkar e-Jhangvi
2
TTP
2
al-Qaeda in North Africa
1
Jamaat-e-Ulema Islami
1
Boko Haram
1
Hizb-ut-Tahrir
1
al-Qaeda in Pakistan
1
Govt of Iran
1
Arab Spring
1
Hamas
1
Salafists
1
Jamaat-e-Islami
Bookmark
E-Mail Me
The Classics
The O Club
Rantburg Store
The Bloids
The Never-ending Story
Thugburg
Gulf War I
The Way We Were
Bio
Merry-Go-Blog
Hair Through the Ages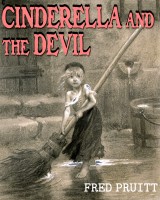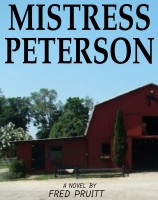 On Sale now!


A multi-volume chronology and reference guide set detailing three years of the Mexican Drug War between 2010 and 2012.

Rantburg.com and borderlandbeat.com correspondent and author Chris Covert presents his first non-fiction work detailing the drug and gang related violence in Mexico.

Chris gives us Mexican press dispatches of drug and gang war violence over three years, presented in a multi volume set intended to chronicle the death, violence and mayhem which has dominated Mexico for six years.
Click here for more information


Meet the Mods
In no particular order...


Steve White
Seafarious
Pappy
lotp
Scooter McGruder
john frum
tu3031
badanov
sherry
ryuge
GolfBravoUSMC
Bright Pebbles
trailing wife
Gloria
Fred
Besoeker
Glenmore
Frank G
3dc
Skidmark
Alaska Paul



Better than the average link...



Rantburg was assembled from recycled algorithms in the United States of America. No trees were destroyed in the production of this weblog. We did hurt some, though. Sorry.
3.83.192.109