-Lurid Crime Tales-
Russian Lawmaker's Body Found in Barrel of Cement
[An Nahar] The body of a kidnapped Russian lawmaker has been found in a cement-filled barrel in a cellar outside Moscow, investigators said Monday.
"What do you make of it, Holmes?"
"I suspect foul play, Inspector!"
"The body of Mikhail Pakhomov, a lawmaker from Lipetsk city council, has been found in one of the cellars of a private garage in a metal barrel filled with cement," the Investigative Committee said in a statement.

"Investigators have gathered enough evidence to establish the violent nature of Pakhomov's death," it said.


Normally when a body's found in a 55-gallon drum of concrete you suspect he died a violent death.


Pakhomov, 37, disappeared on February 12 in the central Russian city of Lipetsk, and investigators immediately opened a probe into murder.

The interior ministry said Monday that police had detained 11 people on suspicion of committing the crime including the suspected mastermind, whom it described as a 40-year-old Muscovite.


"So, Professor Moriarty! We meet again!"


Before the discovery of the body, the Investigative Committee had announced Sunday it was charging the former deputy minister of housing services for the Moscow region, Yevgeny Kharitonov, with ordering Pakhomov's kidnapping. Investigators have not disclosed the motive for the apparent contract killing.
"But why do you want him bumped off, Professor Moriarty?"
"So he's dead!"
Posted by: Fred || 02/20/2013 00:00 || Comments || Link || E-Mail|| [505 views] Top|| File under:
Multimillion Diamond Heist at Brussels Airport
[ONLINE.WSJ] Heavily armed robbers broke into the national airport here and stole more than 120 packages of diamonds from a Swiss-bound flight Monday night, in one of Europe's most brazen and valuable tarmac holdups in a decade, Belgian prosecutors said Tuesday.


I seen dis movie!


Shortly before 8 p.m. Monday, two black vehicles with blue lights resembling police transport pulled up to a Helvetic Airways Fokker 100 jet plane, operating for Swiss International Air Lines, that had just been loaded, according to Belgian prosecutor Ine Van Wymersch and other people familiar with the events.


The mastermind, he's George Clooney. Or maybe it's Jean-Paul Belmondo...


Eight masked men with machine guns held the ground staff, crew and passengers at gunpoint as they forced security workers to open the plane's cargo door. The men selectively removed at least 120 packets of diamonds, Ms. Van Wymersch said. The vehicles then sped away. No shots were fired and nobody was hurt in the theft, she said.


But his second in command, see, he's the bad guy. He plans on killing all the other guys and jacking the whole swag for himself.


Ms. Van Wymersch declined to place a value on the stolen gems. Another person familiar with the events said the jewels are worth at least $350 million.


And he's gonna keep the babe for himself, too. That's Julia Roberts, or maybe it's one of those Frenchie babes. I forget.


"It was well-prepared and very professional," said Ms. Van Wymersch. "The whole operation took just a few minutes."


And they got this guy, he's an expert with diamonds and stuff, and he's the comic relief...


One vehicle was later found thoroughly burned and "was probably used" in the theft, Ms. Van Wymersch said. "At this stage of the investigation, everything is still possible."


All the guys in the gang but George Clooney and the comic relief guy are cinders in the truck. Or Alain Delon, maybe it was. I forget. And the bad guy. He's not a cinder.


A Swiss spokeswoman declined to comment, referring questions to Belgian prosecutors. A spokesman for Brussels Airport couldn't immediately be contacted.


Yeah, you gotta see when their car's bein' chased by this helicopter...
Posted by: Fred || 02/20/2013 00:00 || Comments || Link || E-Mail|| [1258 views] Top|| File under:
-Short Attention Span Theater-
Stranger Than Fiction
Maybe they should just move to Egypt or Pakistan where they would not be abnormal?


When my wife and I met in college, the attraction was immediate, and we quickly became inseparable. We had a number of things in common, we came from the same large metropolitan area, and we both wanted to return there after school, so everything was very natural between us. We married soon after graduation, moved back closer to our families, and had three children by the time we were 30. We were both born to lesbians, she to a couple, and me to a single woman. She had sought out her biological father as soon as she turned 18, as the sperm bank her parents used allowed contact once the children were 18 if both parties consented. I never was interested in learning about that for myself, but she felt we were cheating our future children by not learning everything we could about my past, too. Well, our anniversary is coming up and I decided to go ahead and, as a present to my wife, see if my biological father was interested in contact as well. He was, and even though our parents had used different sperm banks, it appears so did our father, as he is the same person. On the one hand, I love my wife more than I can say, and logically, done is done, we already have children. I have had a vasectomy, so we won't be having any more, so perhaps there is no harm in continuing as we are. But, I can't help but think "This is my sister" every time I look at her now. I haven't said anything to her yet, and I don't know if I should or not. Where do I go from here?
Posted by: Glenmore || 02/20/2013 15:17 || Comments || Link || E-Mail|| [491 views] Top|| File under:
The greatest product reviews ever on Amazon
Absolutely not safe for work, so don't even consider it, though there are no pictures. Also, do not read while in the presence of others, or you will have to explain why you can't read for weeping, and why you fell off the chair, thrice.
Posted by: Beavis || 02/20/2013 04:56 || Comments || Link || E-Mail|| [845 views] Top|| File under:
Michael Jackson's 'Son' Gets TV Showbiz 'Job'
[An Nahar] The late King of Pop's eldest child, "Prince" Michael Jackson, has started work as a television showbiz reporter, the show employing him announced Tuesday.

The 16-year-old landed the job -- or the show's producers landed him -- for Entertainment Tonight, starting by interviewing stars of an upcoming remake of "The Wonderful Wizard of Oz."

"I'm looking to become well-rounded as a producer, director, screenwriter and actor," he said after being mentored through interviews with James Franco, Zach Braff and director Sam Raimi, of "Oz the Great and Powerful."

Jackson's father, who died in 2009 aged 50, played The Scarecrow in the 1978 feature film "The Wiz: The Super Soul Musical Wonderful Wizard of Oz," directed by Sidney Lumet.

ET correspondent Brooke Anderson, who gave the younger Jackson some on-screen tips on interview technique, said he seems so much wiser and older than 16.

"That's what most of my people say. That was all thanks to my dad. He raised me right," said the teenager.

He said he now wants to interview "The Lord of the Rings" and "The Hobbit" director Peter Jackson.

"I just love the way he shoots (and how) he brings things and depicts it back to life. I used to study his movies with my dad, put the volume off and just watch it, just the shots to see how he put it together," he said.

Michael Joseph "Prince" Jackson is the eldest of the pop icon's three, along with Paris and "Blanket." Paris launched her acting career last year on "Lundon's Bridge and the Three Keys," at the age of 13.

Posted by: Fred || 02/20/2013 00:00 || Comments || Link || E-Mail|| [481 views] Top|| File under:
Africa Horn
Sudan Police Beat Protesting Health Workers
[An Nahar] Sudanese riot police on Tuesday beat health workers who protested the relocation of the country's largest children's hospital, witnesses said.

About 300 medical staff gathered outside the downtown facility objecting to the planned move to South Khartoum, the witnesses said. Authorities are seeking to decentralize health facilities.

"We will cancel your decision," said one banner carried by the demonstrators. "The health of our children cannot be ignored," said another.

After about 30 minutes riot police moved in with batons to beat the protesters until they dispersed, the witnesses said.

Riot police commonly use violence against demonstrators in Sudan.
Posted by: Fred || 02/20/2013 00:00 || Comments || Link || E-Mail|| [395 views] Top|| File under: Arab Spring
Africa North
Sharqiya vigilantes kill two suspected murderers
[Egypt Independent] Two men accused of kidnapping and killing a student in Sharqiya Governorate are dead after family members took

Dire Revenge™

Tuesday.

According to reports, two men from Husseiniya district had apparently kidnapped a 16-year-old teen on 17 February. When the boy's family refused to pay a LE100,000 ransom, they allegedly killed the teen and dumped his body in a nearby village.

The boy's father had reported his son missing Tuesday.

Later that day, the teen's father supposedly found the kidnappers, who immediately confessed to the kidnapping and murder.

After finding the body of his dead son, the father and other residents killed the alleged kidnappers and mutilated their corpses. Reports say they hung what remained of the bodies on lampposts.

Sharqiya residents have been known to take the law into their own hands and exact

Dire Revenge™

by killing perpetrators and dismembering their bodies.

Posted by: Fred || 02/20/2013 00:00 || Comments || Link || E-Mail|| [433 views] Top|| File under: Arab Spring
Tunisian Prime Minister Hamadi Jebali resigns
[FRANCE24] Tunisian Prime Minister Hamadi Jebali announced his resignation Tuesday following a meeting with President Moncef Marzouki. Jebali's political future was put in jeopardy after his Ennahda party rejected his plan for a non-partisan government.

Posted by: Fred || 02/20/2013 00:00 || Comments || Link || E-Mail|| [377 views] Top|| File under: Arab Spring
Africa Subsaharan
Protestant Church Torched in Tanzania after Priest Slain
[An Nahar] A church under construction in the largely

Moslem

archipelago of Zanzibar was set ablaze early Tuesday, 48 hours after the murder of a Roman Catholic priest, but there were no casualties, police said.

"The evangelical church of Siloam was set on fire by unknown men. There were no casualties and the fire was extinguished," Mohamed Mhina,

front man

for the police on the semi-autonomous Tanzanian island chain said.

Only part of the church, on the main island of Unguja, was burned, along with several dozen chairs.

Attackers demolished the church last year, in what was variously described as a dispute over land ownership and a religiously motivated attack. It was in the process of being rebuilt.

It was not clear whether Tuesday's attack was linked to land issues or whether it was the work of religious

krazed killer

s.

"The police has undertaken to find the perpetrators ... but for the moment no one has been incarcerated
... anything you say can and will be used against you, whether you say it or not...
," the police said in a statement.

Catholic priest Evarist Mushi was

rubbed out

outside his church on Sunday, the second such attack on the

Moslem

-majority island in recent months.

Zanzibar's Christian community is a tiny minority, an estimated three percent of the 1.2 million population, which is otherwise almost entirely

Moslem

.

There have been tensions between the two communities in the past few months.
Posted by: Fred || 02/20/2013 00:00 || Comments || Link || E-Mail|| [400 views] Top|| File under:
Gbagbo faces ICC over Ivorian election violence
[FRANCE24] Former Ivorian president Laurent Gbagbo appeared before the International Criminal Court on Tuesday to face four counts of crimes against humanity as judges prepare to decide whether he can be tried for masterminding a bloody 2010 election standoff.
Posted by: Fred || 02/20/2013 00:00 || Comments || Link || E-Mail|| [384 views] Top|| File under:
Arabia
Twelve dead as Yemeni warplane crashes in capital Sanaa
[Dawn] A Yemeni air force plane crashed in the capital Sanaa on Tuesday, killing at least 12 people, security sources said.

State news agency Saba said three women and two children were among those killed when the plane, on a training flight, came down in a western residential district. Eleven people were

maimed

, security sources said.

Pictures of the crash on social media sites showed one body near burning wreckage of the aircraft. Several cars were on fire and debris littered the street.

A security official said the pilot had ejected from the plane. There was no immediate word on whether he had survived.

"It's terrible and painful," resident Abdullah al Ashwal said. "The police and medics evacuated five completely burned bodies, they were all unrecognisable."

Abdul Sattar Mohammed said he saw a plane burning near houses that were also set on fire. "People were terrified and ambulances arrived late," he said.

A military official said the plane was a Russian SU-22 fighter/ground attack aircraft.

Posted by: Fred || 02/20/2013 00:00 || Comments || Link || E-Mail|| [372 views] Top|| File under:
China military behind series of hacking attacks on US
[Bangla Daily Star] A secretive Chinese military unit is believed to be behind a prolific series of hacking attacks, a US computer security company has said, contradicting claims in Beijing that the government is not involved in such operations.

The report, by Mandiant, identified the People's Liberation Army's (PLA) Shanghai-based Unit 61398 as the most likely perpetrators of the hacking. The company said it believed the unit had carried out "sustained" attacks on a wide range of industries.

"The nature of Unit 61398's work is considered by China to be a state secret; however, we believe it engages in harmful computer network operations," Mandiant said. "It is time to acknowledge the threat that is originating in China, and we wanted to do our part to arm and prepare security professionals to combat that threat effectively."

China has dismissed the allegations as "groundless", saying it strictly outlaws the practice, and says it has also been a victim of such crimes.

Questioned on the report, the foreign ministry

front man

Hong Lei said he doubted the evidence would withstand scrutiny. He said: "To make groundless accusations based on some rough material is neither responsible nor professional."

Unit 61398 is based in the Pudong district, China's financial and banking hub, and is staffed by perhaps thousands of people proficient in English as well as computer programming and network operations, the report said.

Posted by: Fred || 02/20/2013 00:00 || Comments || Link || E-Mail|| [491 views] Top|| File under:
The Grand Turk
Turkey Frees 10 Pro-Kurdish Politicians in Mass Trial
[An Nahar] A Turkish court released on Tuesday 10 pro-Kurdish politicians who were among hundreds, possibly thousands of people on trial accused of ties to the outlawed Kurdistan Workers' Party (PKK).

The court in the southeastern city of Diyarbakir freed the politicians on the grounds that the time they spent

in jug

had now exceeded any prison term they would serve if convicted, court sources told Agence

La Belle France

Presse.

Turkish authorities first launched a major campaign of arrests in 2009 against the Union of Kurdistan Communities (KCK) which is considered a terrorist organization and an urban wing of the PKK.

Critics of the crackdown say the number of people incarcerated
Keep yer hands where we can see 'em, if yez please!
pending trial in the KCK case tops 3,500 while official figures from late 2011 say over 600 people had been arrested.

Tuesday's decision comes amid peace talks between the state and jugged
Drop the heater, Studs, or you're hist'try!
PKK chief Abdullah Ocalan to negotiate an end to the Kurdish insurgency which has left 45,000 people dead since the PKK took up arms in 1984.

Posted by: Fred || 02/20/2013 00:00 || Comments || Link || E-Mail|| [393 views] Top|| File under:
India-Pakistan
Karachi to get World's Tallest Building
Former chairman and present consultant of Bahria Town, Malik Riaz Hussain has signed an agreement with His Highness Sheikh Nahyan bin Mubarak al Nahyan, Chairman Abu Dhabi Group, Union National Bank and United Bank Limited under which $45 billion will be invested in Pakistan.

The investment will be made in various construction projects, and is the biggest-ever foreign investment in Pakistan. Out of the total investment value, $10 billion will be invested in Islamabad and Lahore whereas $35 billion will be invested in Sindh.


These projects also include the construction of the tallest building of the world in Karachi.


Goodness, I wish I could make up stuff this creative!


Moreover, the project encompasses sports city, educational and medical city, international city and media city. The project also includes the construction of miniatures of the Seven Wonders of the World. These projects will employ more than 2.5 million people and will boost more than 55 industries like cement, bricks, iron, steel and glass. Moreover these projects are expected to represent all the social classes of society and middle-class and lower-middle class will have equal representation. The agreement will have a revolutionary impact on not only Pakistan's economy but also the tourism of the country and will be a milestone in reviving the lights of Karachi.


Karachi was famous for its lights? Where, Afghanistan?
Posted by: Bobby || 02/20/2013 13:21 || Comments || Link || E-Mail|| [1301 views] Top|| File under:
Man sent to jail for burying dog near graveyard
[Dawn] Police report that a man spotted burying his dog near a graveyard has been sent to Adiala jail on judicial remand.

Station House Officer at Shahzad Town

cop shoppe

Inspector Fayaz Ranjha told Dawn that the man, a resident of New Shakrial, was placed in durance vile
Drop the rosco, Muggsy, or you're one with the ages!
under PPC 297 (trespassing burial places).

Students at a Rawalpindi seminary spotted the man digging a grave in the local graveyard in Shakrial along the expressway, with a shroud-wrapped body lying nearby.

According to the SHO, the students informed other people in the area, and eventually "dozens" of people reached. When they found that the shroud contained the body of a dog, they went to the police.

Fayaz Ranjha said that the man was digging next to the graveyard, not within it, but that the police arrested the man to "defuse sentiments".

He reported that during interrogation, the suspect explained that the dog was a pet that he had found on the road and raised for a long time. When the dog died, on Sunday, he wanted to give it a proper burial.
Posted by: Fred || 02/20/2013 00:00 || Comments || Link || E-Mail|| [509 views] Top|| File under:
Polio drive begins in Karak after brief protest
[Dawn] The people of Sarki Lawagher, Shagi Lawagher and adjacent localities in Karak district on Monday refused to let health workers vaccinate their children against polio


...Poliomyelitis is a disease caused by infection with the poliovirus. Between 1840 and the 1950s, polio was a worldwide epidemic. Since the development of polio vaccines the disease has been largely wiped out in the civilized world. However, since the vaccine is known to make Moslem pee-pees shrink and renders females sterile, bookish, and unsubmissive it is not widely used by the turban and automatic weapons set...


over unavailability of facilities in the region.

However,


there's more than one way to skin a cat...


they allowed vaccinators to carry out polio campaign after the tehsil administration officials assured them of early meeting of their demand.

In the morning, local residents and their elders gathered near the seminary of Sarki Lawagher and demonstrated against unavailability of gas and drinking and irrigation water to the area.

They also declared that health workers won't be allowed to administer polio drops to children in the region.

Elders Ramzan Shah, Abdur Rehman, Mosahib Gul and Zainullah told protesters that around 30,000 people lived in the region but they were without gas, electricity and drinking water and that neither roads were blacktopped nor were canals built to carry water from Lawagher dam to the local residents' land for irrigation.

They said the dam had been constructed on their land but the government had been denying them water.

The speakers said they would not allow vaccination of their children until their demands were met.

Later, tehsildar of Takht-e-Nusrati Gul Ghazi Khan met protesters and assured them that the district administration would meet their demand at the earliest.

Thereafter, protesters dispersed peacefully prompting health workers to administer polio drops to children.

They threatened to demonstrate again if facilities were not provided to the region without a week.

In Bajaur Agency, aka Turban Central

...Smallest of the agencies in FATA. The Agency administration is located in Khar. Bajaur is inhabited almost exclusively by Tarkani Pashtuns, which are divided into multiple bickering subtribes. Its 52 km border border with Afghanistan's Kunar Province makes it of strategic importance to Pakistain's strategic depth...
, the three-day polio campaign began on Monday after paramedical staff ended boycott of vaccination.

Senior health official Dr Zakir Hussain told

news hound

s in Khar that paramedics had ended boycott of polio campaign after suspension of two World Health Organisation officials, who allegedly misbehaved with some of their colleagues.

He said the announcement to end boycott of polio campaign came after leadership of paramedical staff held successful talks with the director general of Fata health services.

Dr Zakir said senior health and WHO officials had taken serious note of the two WHO officials' alleged misbehaviour over their dispute with some paramedics.

"A three-member inquiry committee comprising

bigwig

s of health the deportment and WHO has been formed to identify the main cause of the dispute," he said.

The health official said the two WHO officials won't supervise polio campaign.

According to the local health department officials, all paramedical staff and

bigwig

s are participating in the campaign.

Posted by: Fred || 02/20/2013 00:00 || Comments || Link || E-Mail|| [464 views] Top|| File under: Govt of Pakistan
Who's in the News
37
[untagged]
9
Arab Spring
3
Govt of Syria
3
Salafists
3
Govt of Pakistan
2
Boko Haram
2
al-Qaeda in North Africa
2
TTP
1
Govt of Iran
1
Commies
1
Jamaat-e-Islami
1
Thai Insurgency
Bookmark
E-Mail Me
The Classics
The O Club
Rantburg Store
The Bloids
The Never-ending Story
Thugburg
RSS Links
Gulf War I
The Way We Were
Bio
Merry-Go-Blog
Hair Through the Ages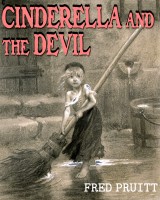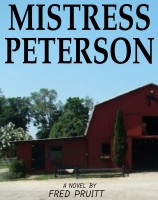 On Sale now!


A multi-volume chronology and reference guide set detailing three years of the Mexican Drug War between 2010 and 2012.

Rantburg.com and borderlandbeat.com correspondent and author Chris Covert presents his first non-fiction work detailing the drug and gang related violence in Mexico.

Chris gives us Mexican press dispatches of drug and gang war violence over three years, presented in a multi volume set intended to chronicle the death, violence and mayhem which has dominated Mexico for six years.
Click here for more information


Meet the Mods
In no particular order...


Steve White
Seafarious
Pappy
lotp
Scooter McGruder
john frum
tu3031
badanov
sherry
ryuge
GolfBravoUSMC
Bright Pebbles
trailing wife
Gloria
Fred
Besoeker
Glenmore
Frank G
3dc
Skidmark
Alaska Paul



Better than the average link...



Rantburg was assembled from recycled algorithms in the United States of America. No trees were destroyed in the production of this weblog. We did hurt some, though. Sorry.
54.226.36.60